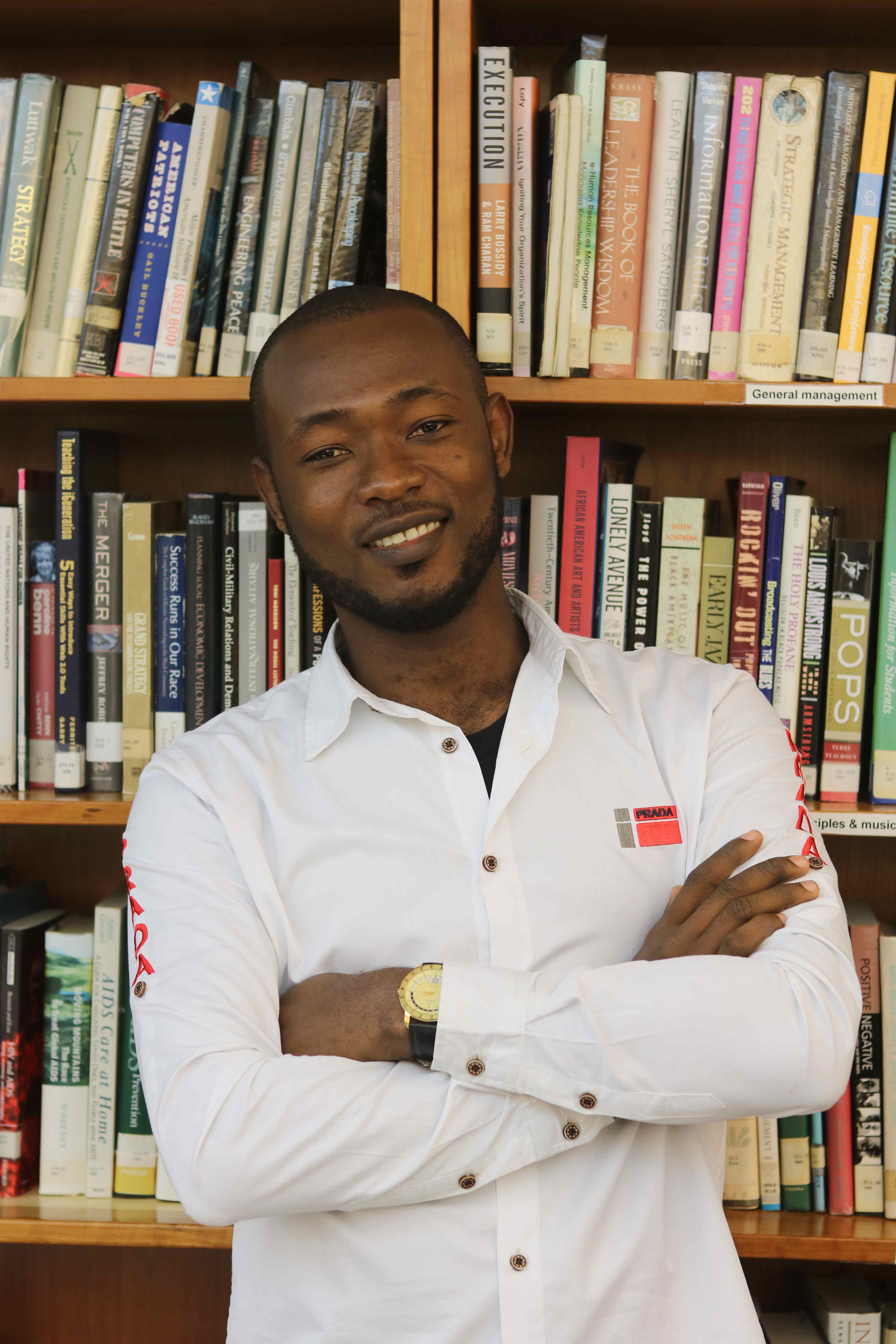 ---
Life is full of opportunities! One of such opportunities is to secure admission into American Universities for a doctorate degree with a bachelor's degree from a Nigerian university. To achieve this, one needs the proper guidance and firsthand information on the nitty-gritty of the entire application process. I was a novice and was lost with the cascades of information online. When I thought all hope was lost, EducationUSA came through for me.
I am a First Class graduate of Pure and Industrial Chemistry from Anambra State University. During my undergraduate study, I had this dream of furthering my studies in the United States. I knew nothing about the application process and was incapable of financing my education in the United States. Nevertheless, I never stopped dreaming.
The life-changing moment came for me when a Professor in my department (Prof. Sylvia Okonkwo) told about EducationUSA Opportunity Funds Program and encouraged me to apply. I did and was fortunate to be selected into the program. A journey of a thousand miles begins with a step, I took my first step towards graduate study in the United States with EducationUSA and impossibility became possible. As a member of this awesome program, it offered me a limitless opportunity, gave me insights, prepared and helped me make informed decisions. In addition, the up-front costs of the whole application process were taken care of by EducationUSA. Unbelievable!
Applying to US Schools has broadened my horizon and forever changed my perception of possibilities. It was a rigorous and enervating exercise; from preparing and writing standardized tests, Statement of Purpose, obtaining Letters of Recommendation, Submitting my application and waiting for decisions. The ever-supportive and vibrant team of EducationUSA Advisers consisting of Auntie Shade, Ms. Malate and Ms. Kathryn made it easier for me. I was truly amazed at their willingness to assist me with all the resources and materials that I needed to put in strong applications. I was also opportune to meet smart and amazing graduates who were eager to exchange ideas and help each other succeed. Truly, EducationUSA is a wonderful Family!
Finally, the decisions of the Admission Committees of the different schools I apply to came through and I was admitted into five schools each with full-funding and Teaching Assistantships. Among the
schools, I chose Clarkson University Potsdam, New York where I will be studying for a doctorate degree in Chemistry. Hard work pays!
My little time with EducationUSA has taught me that impossibility is nothing. I lack the words to express my heartfelt gratitude to the advisers for their untiring effort, support and encouragement, you guys are the best. Many thanks to Kenneth who made this journey fun and sweet for me. Special thanks to Prof. Sylvia Okonkwo for her moral support. May God bless you all.