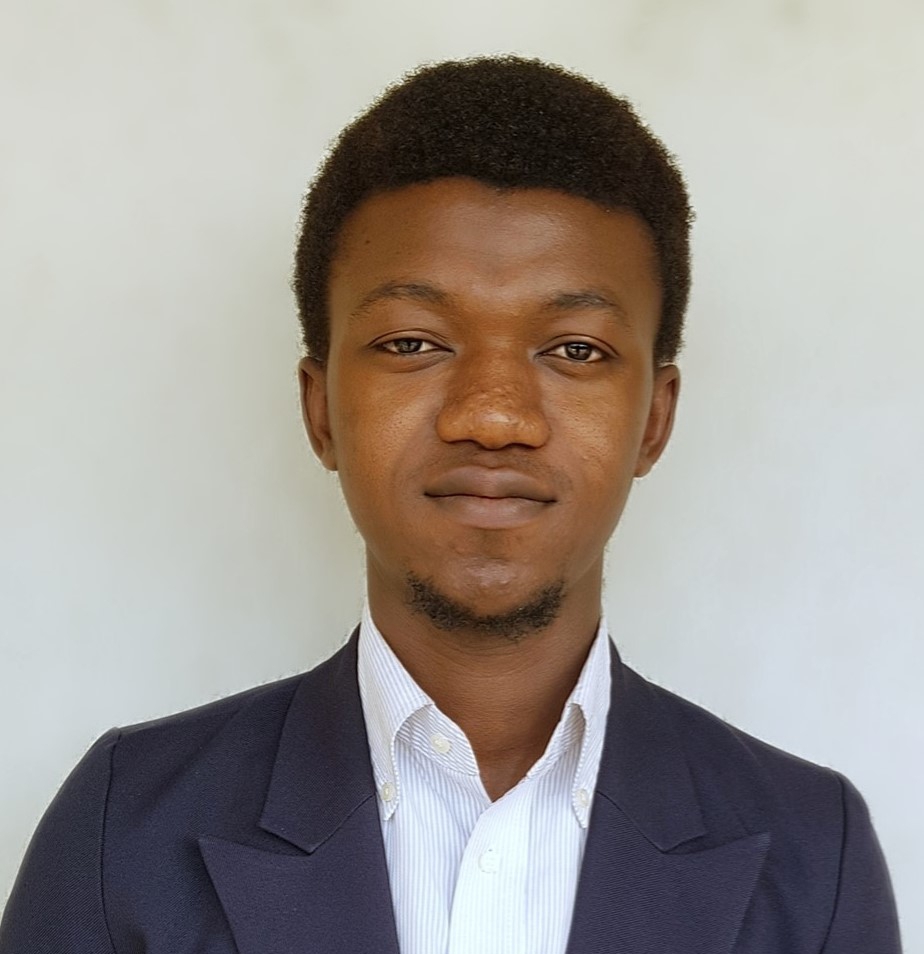 abayomi emmanuel adegboyega
2022 Beneficiary
read more
close (x)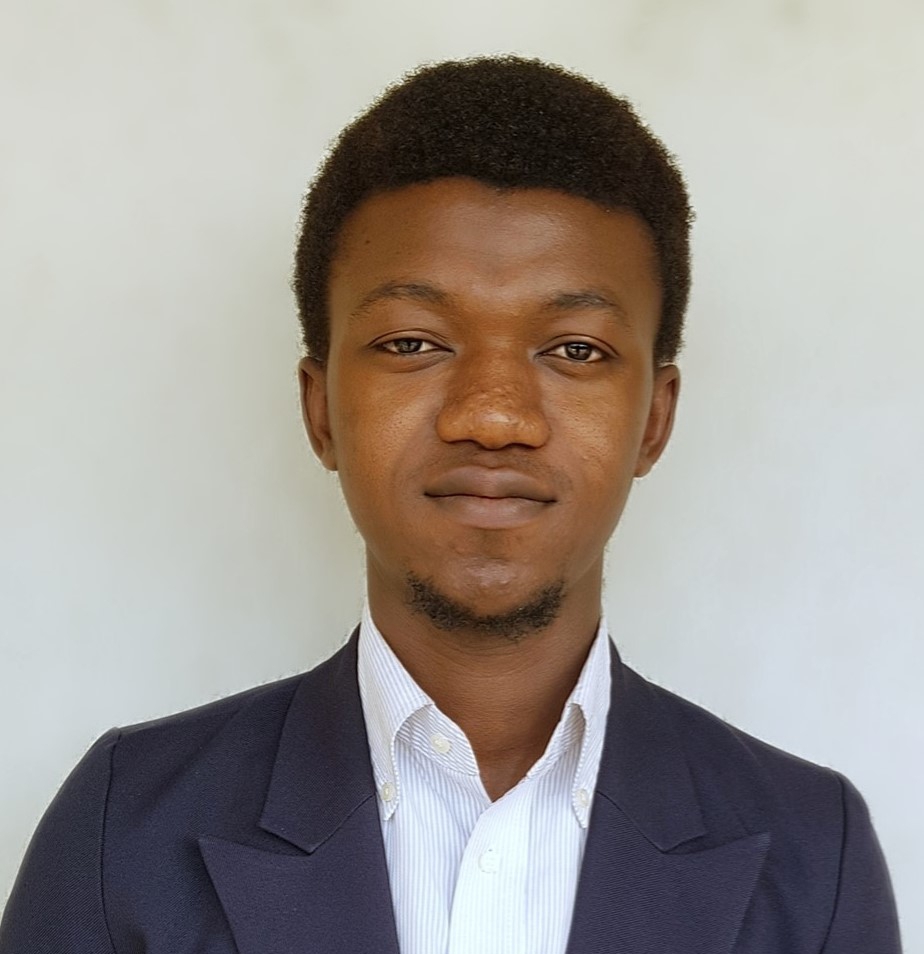 abayomi emmanuel adegboyega
2022 Beneficiary
Abayomi Emmanuel Adegboyega earned a Bachelor of Science and a Master of Science in Biochemistry from Adekunle Ajasin University and the University of Jos, respectively, where he graduated as one of the top students in his field.
As an undergraduate, he was President of the Departmental Fellowship and the All-Christian Campus Fellowship. While serving as president, he organized numerous seminars, training/workshops, tutorials, and outreaches, earning him a certificate of excellence. During his mandatory one-year service to the country (National Youth Service Corps – NYSC), he led a team of corp members to write and compile study materials for use by corp members across the country as the Plateau State and National Bible Study Secretary with the Nigeria Christian Corper's Fellowship.
Abayomi concentrated on scientific research and invention during his master's program, and his contribution to scientific knowledge has been exceptional since then. In biochemistry, bioinformatics, and computational biology, he has initiated and contributed to several research projects worldwide. Abayomi has led a team of researchers to organize over ten scientific research workshops and seminars (virtual and in-person) on computer-aided drug design for students and faculty from various universities across Nigeria and around the world in the last two years. His active involvement in research has earned him a certificate of excellence from Chrisland University in Abeokuta, Nigeria, as well as recognition among Nigerian researchers.
Abayomi is also a scholar with the EducationUSA Opportunity Funds Program. He applied for the program in 2021 and emerged as one of 34 successful applicants from over 2,500 applicants. Purdue University offered him a fully financed doctoral degree in Biological Sciences, with an emphasis on Structural Biology, Biophysics, and computational Biology.
Abayomi is also a certified project manager and human resource manager, among other things. In Jos, Nigeria, he is the Chief Executive Officer of the Jaris Computational Biology Centre.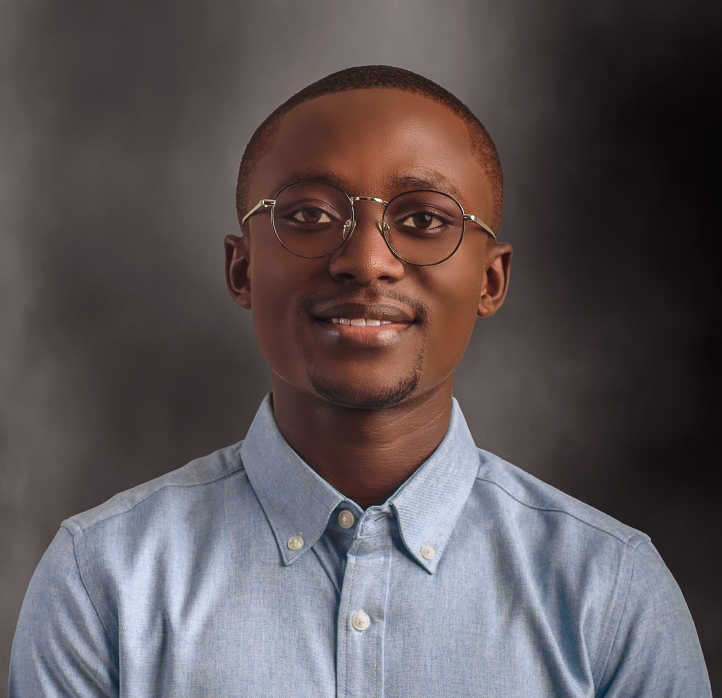 adams ayoola familusi
2022 Beneficiary
read more
close (x)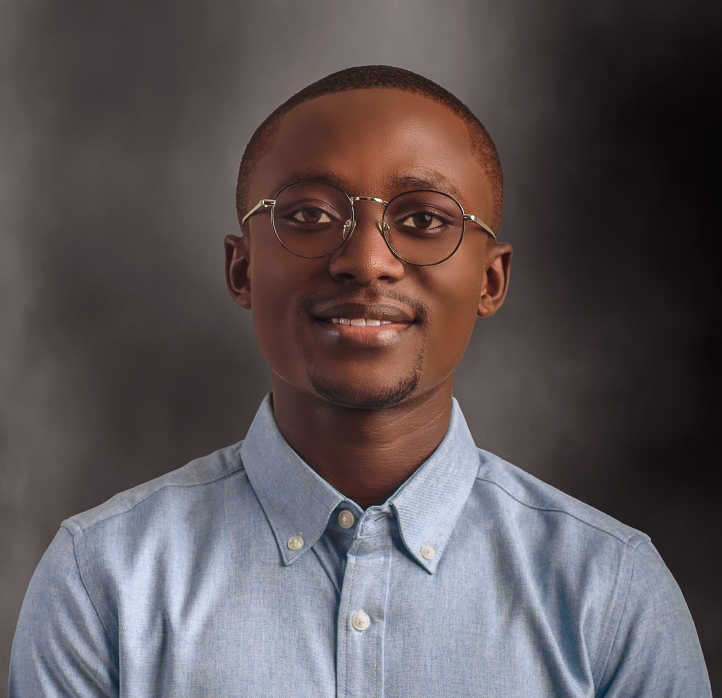 adams ayoola familusi
2022 Beneficiary
Adams Familusi is the first of the three offspring of Mr Samson & Mrs Yemisi Familusi. He holds a bachelor of engineering degree in Civil Engineering from the Nigeria's leading University of Technology, Federal University of Technology Akure. He completed his undergraduate studies with a first-class, the second-best graduating student of his department in 2019, and won several awards, such as the Federal Government Scholarship Award. During his undergraduate studies, he was aware of his academic prowess and teaching ability. Therefore he did not limit this ability to only his academic pursuit; he volunteered to help his colleagues by simplifying challenging courses for them via organized tutorial classes which he believed would help curtail or shun the habit of exam malpractice. In 2016 while on campus, to satisfy his passion for helping and imparting knowledge, especially to the younger ones, he volunteered with Teens Hub Africa by going for outreaches to enlighten teenagers in secondary schools on the power of a disciplined life and the need to value education (SDG 4).
He developed an interest in a civil engineering specialization- Geotechnical Engineering in his fourth year and led the geotechnical engineering student research group in 2019. As a firm believer in the phrase "Knowledge without consistent practice is useless", he was committed to undergoing several engineering internships. Furthermore, after graduation, he worked as a geotechnical engineer with Arup, Nigeria, where adroit geotechnical engineers trained him. His work experience further strengthened his admiration for academia when he realized the interconnection and interdependencies between academic research and engineering practice. He resolved that engineering solutions are there to solve engineering problems built on proven research outputs. In contrast, his research is continuously carried out to provide more befitting and optimized engineering solutions.
To achieve his goal of joining academia, furthering his studies, and becoming a professor of geotechnics, he applied for admissions and scholarships in different schools of interest in the United States of America. During the process, he applied to several organizations that support students who are financially incompetent in pursuing their dreams of studying in the US. He won the I-Scholar Initiative scholarship, which paid for his GRE and TOEFL and provided guidance during his application process.
He also got selected among the 35 successful candidates out of over 2500 applicants for the EducationUSA Opportunity Funds Program for the 2021/2022 cohort after his second trial. Through the financial help and mentorship program of EducationUSA, he successfully passed all the hurdles of getting into a graduate school with fully funded admission in the US. He received a fully funded admission from the University of North Carolina, Charlotte, where he is currently carrying out research funded by the NSF in a topical area of "Engineered Water Repellency". During this PhD program, Adams hopes to contribute to the body of knowledge and develop new methodologies for geotechnics designs that will leverage future technological advantages for efficient and cost-effective implementation.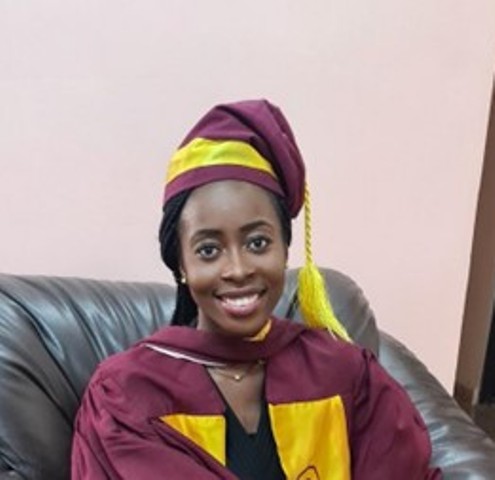 aderiyike faniyan
2022 Beneficiary
read more
close (x)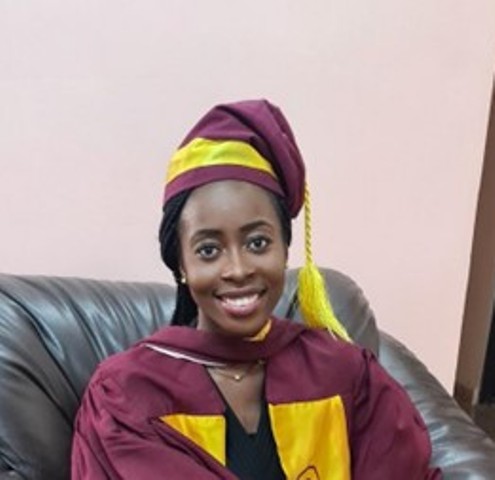 aderiyike faniyan
2022 Beneficiary
Aderiyike Faniyan is a graduate chemical engineer (BSc. First Class Hons) from the University of Lagos. During her undergraduate studies, she also served as an executive in the Redeemed Christian Fellowship (Unilag Chapter). She was a beneficiary of the MTN Foundation scholarship and the University of Lagos Endowment Award while in the University of Lagos. In 2022, she was selected for the EducationUSA Opportunity Funds Program as one of the 30 successful applicants out of a pool of over 2500 applications from all over Nigeria, scoring a 327 on GRE. Aderiyike will be attending the University of Illinois Urbana-Champaign in Fall 2022 fully funded Ph.D. program in Chemical Engineering with a focus on energy and sustainability. She looks forward to schooling in one of the best chemical engineering graduate programs and is the #1 recipient of research funding from the National Science Foundation in the US.
Being selected for the EducationUSA OFP was a God-sent and I'm so grateful for my fellow scholars and the invaluable support from the EducationUSA advisers. She believes and advises all to "Pray as though everything depended on God. Work as though everything depended on you." – Saint Augustine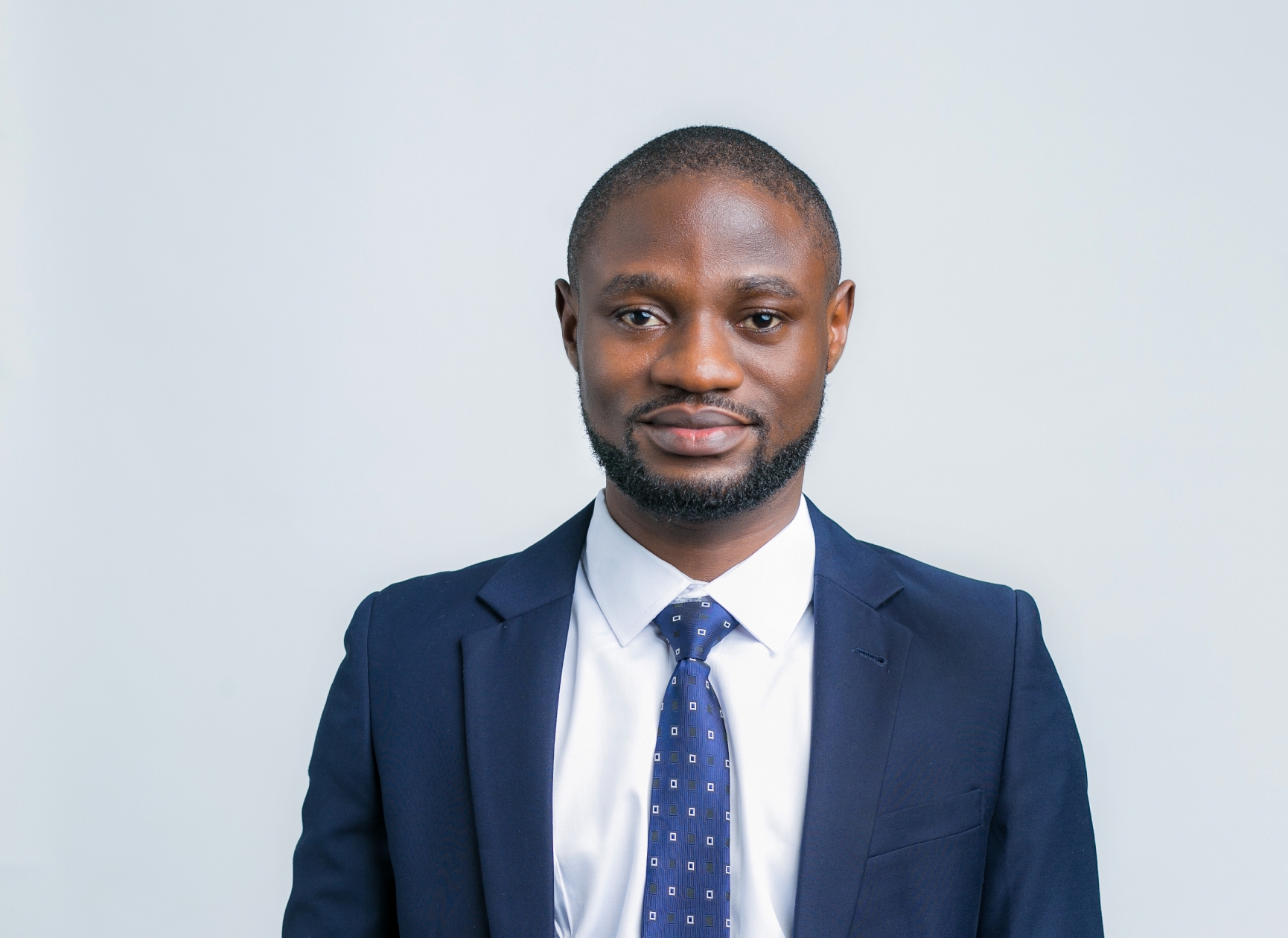 adewale babatunde
2022 Beneficiary
read more
close (x)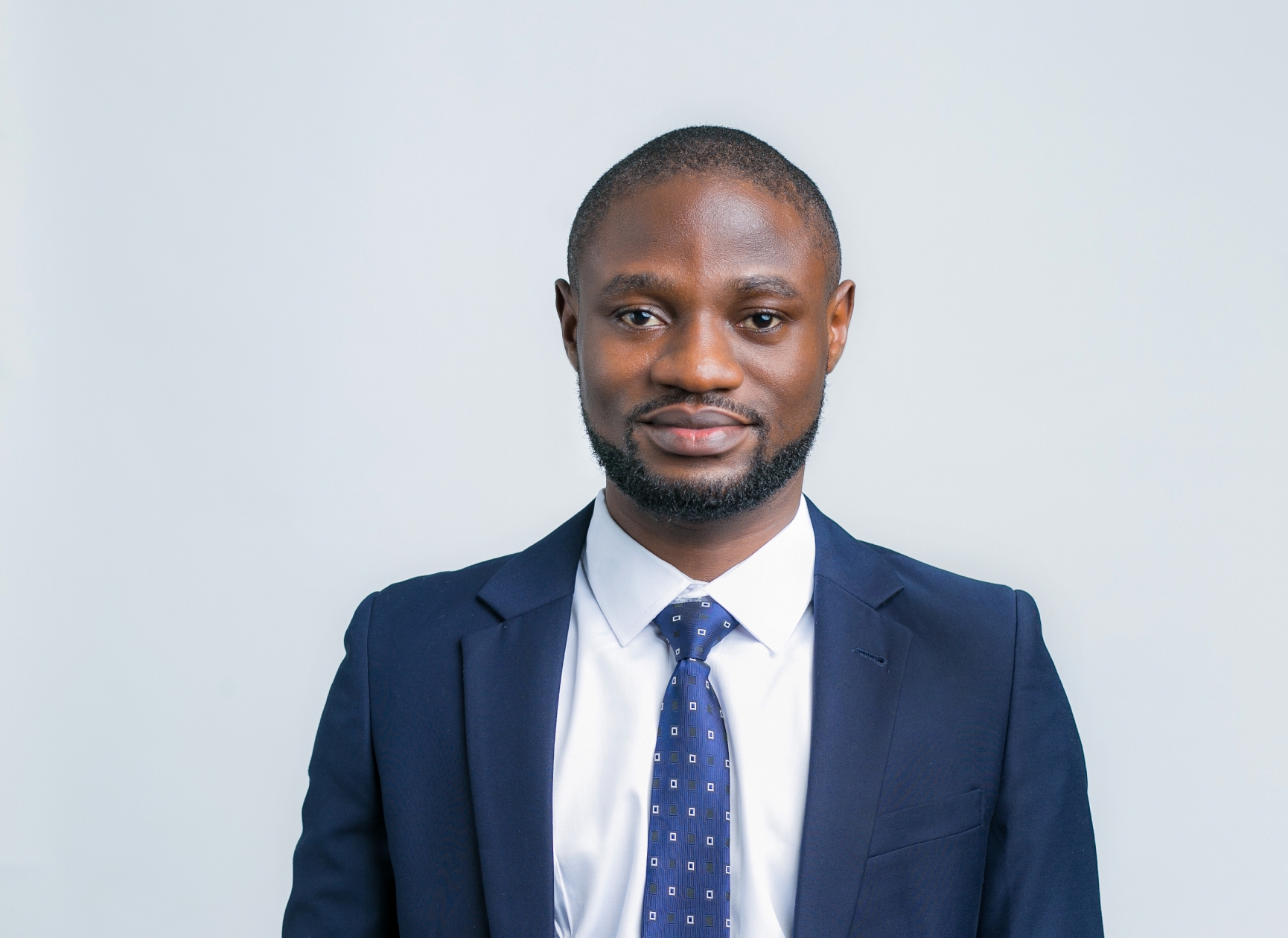 adewale babatunde
2022 Beneficiary
Adewale Babatunde completed his bachelor's degree at the University of Lagos, where he studied Petroleum & Gas Engineering and graduated with a First-Class CGPA of 4.90/5.00 and as the second-best graduating student in his class. He won several undergraduate scholarships and awards, including the MTN Foundation Scholarship, PTDF Undergraduate Scholarship, Shell SPDC Scholarship, and so on. He served as the General Secretary of the University of Lagos Chapter of the Society of Petroleum Engineers, which catered to student members across several departments in the university. He was part of the team that won the global Team Total "Innovate" Grant competition in 2018. He was also one of 60 high-achieving individuals selected across Africa into the Scholars Program at the Nigerian University of Technology and Management.
Adewale has proceeded to Cornell University for his PhD in Chemical Engineering with a research focus on semiconductor nanoparticles and their applications in the fabrication of optoelectronic devices such as solar cells.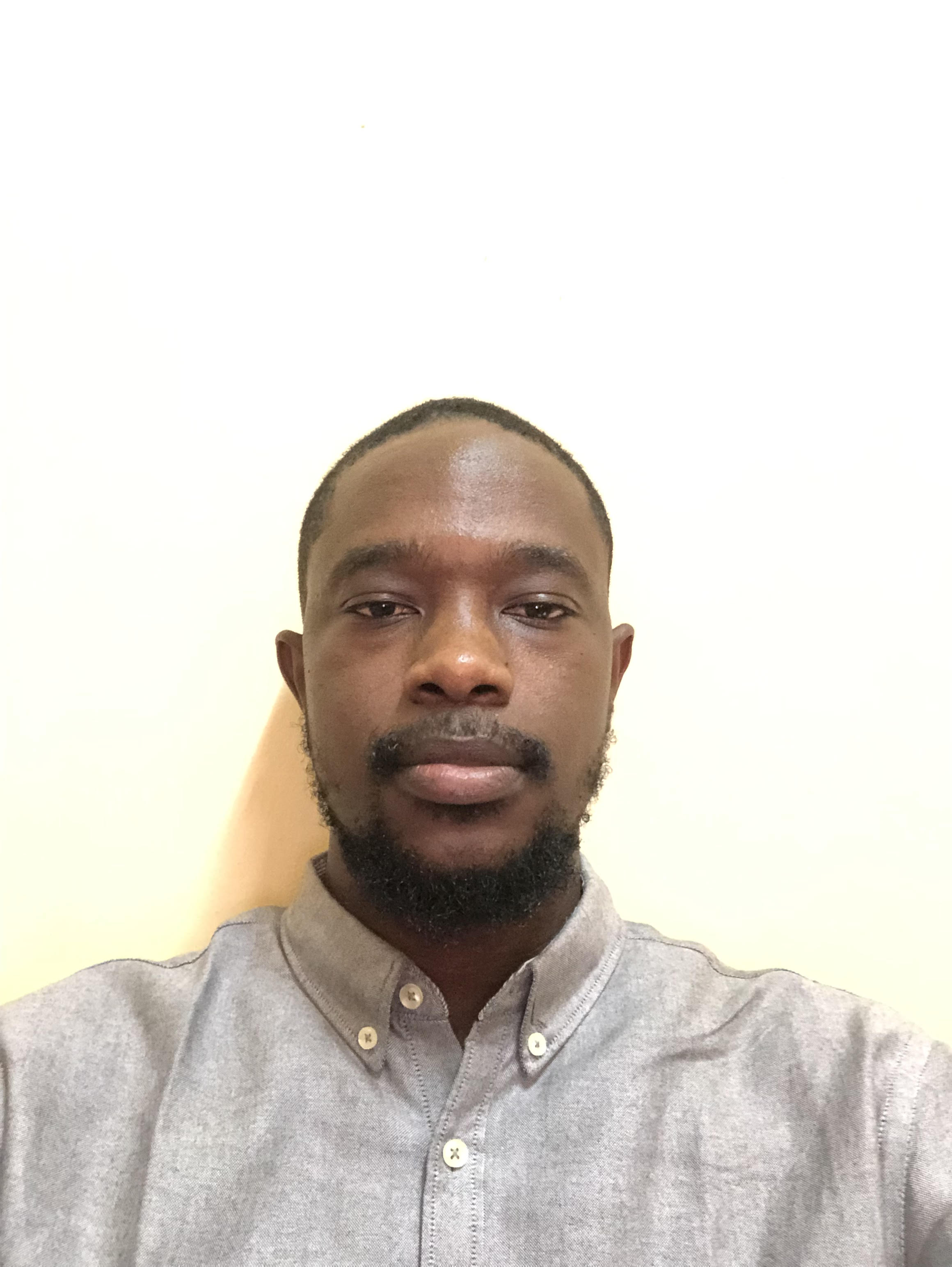 ayomikun kade
2022 Beneficiary
read more
close (x)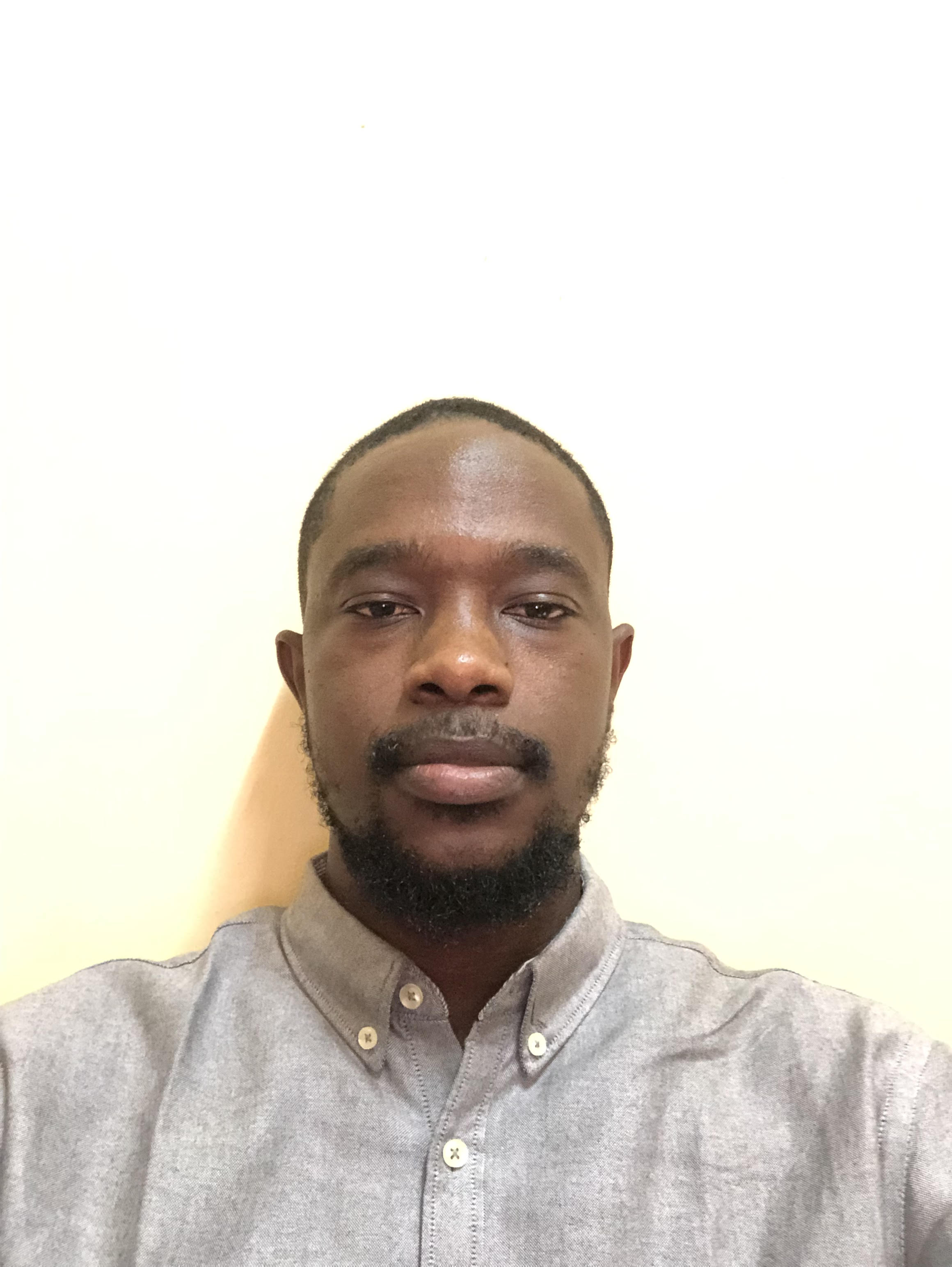 ayomikun kade
2022 Beneficiary
Ayomikun Kade earned a Bachelor of Science degree and a Master of Science degree in Microbiology from the prestigious University of Lagos, graduating as one of the best students with both degrees. Due to his stellar academic prowess, he was retained as a Graduate Assistant at the department of Microbiology and eventually promoted to Assistant Lecturer. He is a member of the American Society for Microbiology (ASM) (Global Outreach-Contributing membership level) and the Nigerian Society for Microbiology (NSM) Nigeria. He is also a member of the Science Education Alliance-Phage Hunters Advancing Genomics and Evolutionary Science (SEA-PHAGES) research team.
Ayomikun Kade is an EducationUSA Opportunity Funds Program scholar. He applied for the program in 2021 and was among the 34 successful applicants selected out of over 2,500 candidates who completed an application. Ayomikun secured a fully-funded offer from Purdue University where is presently undertaking a Doctoral program in Biological Sciences. His research area is on Microbiology, Immunology, and Infectious Diseases.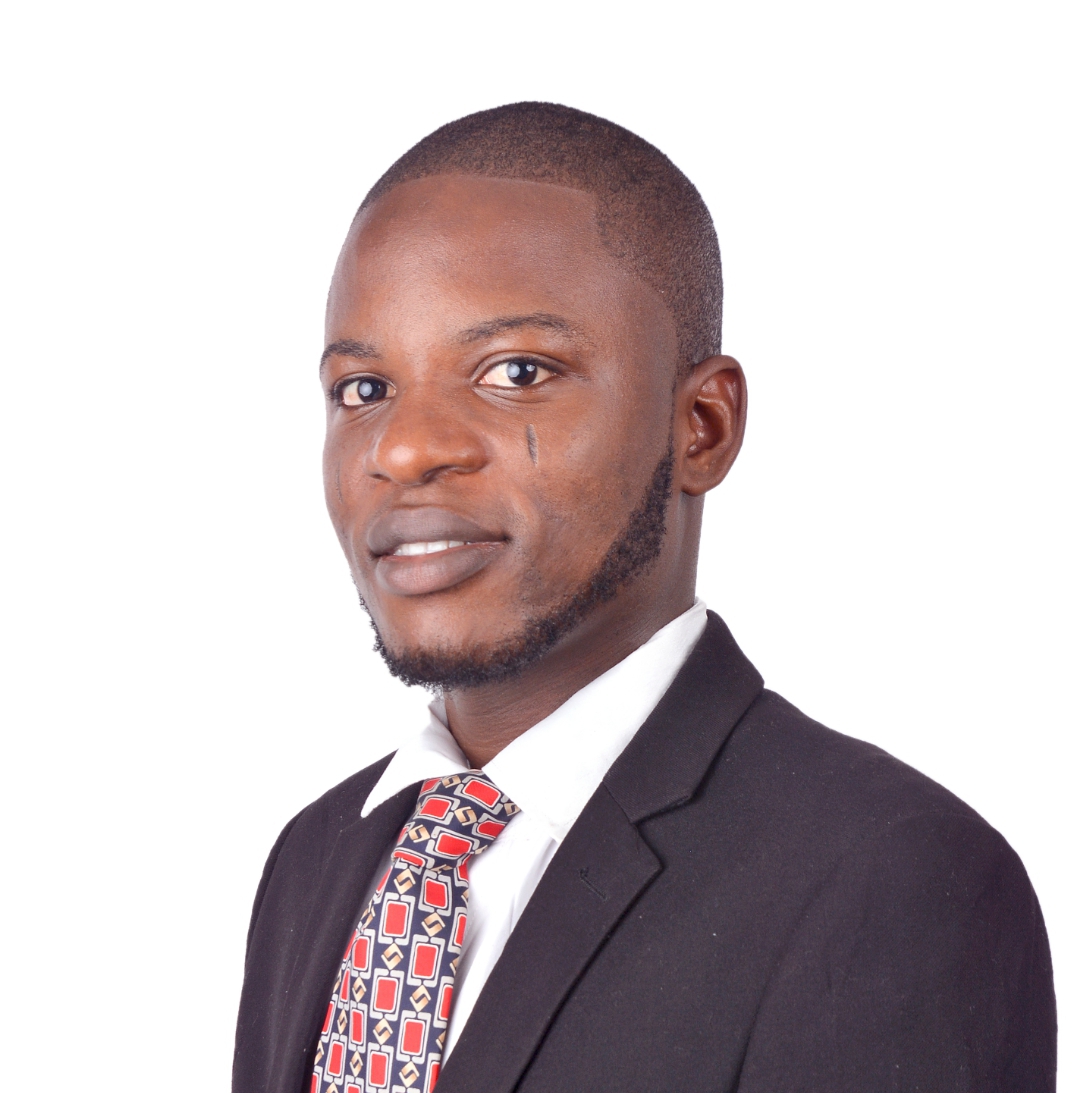 balogun toheeb
2022 Beneficiary
read more
close (x)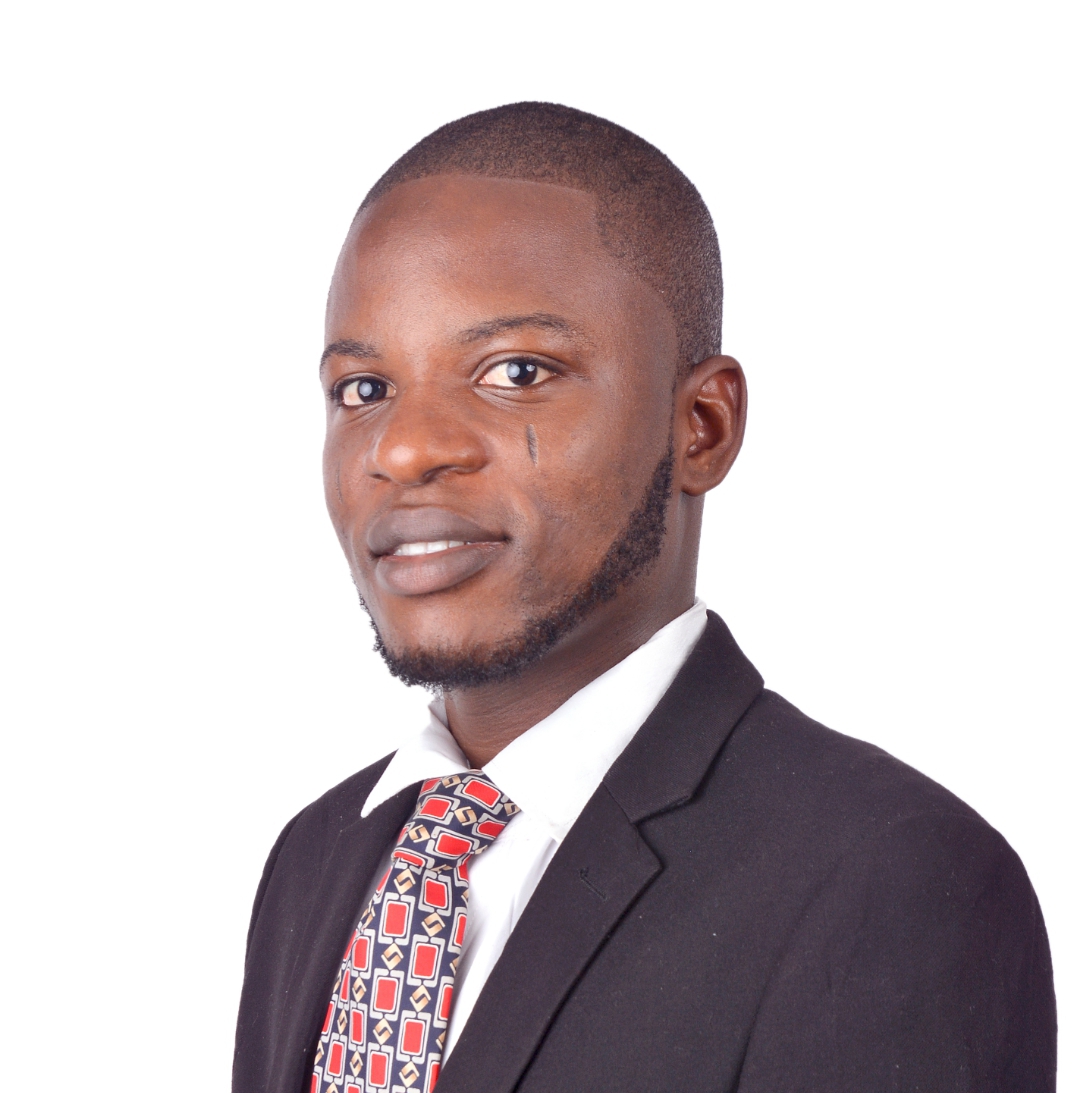 balogun toheeb
2022 Beneficiary
Balogun Toheeb is a first-class graduate of Biochemistry from Adekunle Ajasin University Akungba (AAUA), where he graduated with a GPA of 4.76/5.00. Toheeb interned at one of the leading bioscience laboratories in sub-Saharan Africa (the International Institute of Tropical Agriculture Ibadan), where he acquired molecular biology and bioinformatics skills. He also interned at the Centre for Bio-computing and Drug Development (AAUA), where he earned bioinformatics and computational biology skillsets.
Toheeb has presented at scientific conferences and received numerous awards and scholarships. He received a travel fellowship to attend the 2nd Nigerian Bioinformatics and Genomics Network Conference (NBGN). His oral presentation at the 2nd NBGN conference was awarded the best. Similarly, he won a scholarship to attend the 2nd scientific conference organized by the Nigerian Institute of Medical Research. He also got selected for the prestigious Lower Saxony International Summer Academy (Virtual) organized by Hannover Biomedical Research School Germany. He had the opportunity to present his undergraduate thesis and learn about immunotherapy and infectious diseases. He has published over 15 research articles in top scholarly journals with international recognition and collaborations. Toheeb is a certified reviewer for prestigious journals, including Elsevier (Computers in Biology and Medicine), SAGE (Cancer Informatics and Bioinformatics & Biology Insights) and SpringerNature (Bulletin of National Research Centre)
Toheeb was selected as one of the 34 successful applicants out of over 2500 applicants for the EducationUSA Opportunity Funds Programs 2021. Under the guidance of EducationUSA mentorship, he secured multiple fully funded PhD offers in R1 research universities such as Carnegie Mellon University and the University of California San Diego (UCSD). He received Lynn Fellowship for Purdue University PhD program, a Rutgers University PhD fellowship and the Rutgers Molecular Biosciences excellence award. As a top PhD applicant at UCSD, he was offered the prestigious Shurl and Kay Curci Foundation PhD Scholarship and a 6-year guaranteed campus housing. He is currently at the University of California San Diego for his PhD program in Biological Sciences. Toheeb is interested in molecular pharmacology and structural biology, especially in developing small molecules to treat metabolic disorders.
He hopes to harness biophysical techniques to elucidate protein structures and their metabolic functions and to develop novel drug candidates against such therapeutic targets.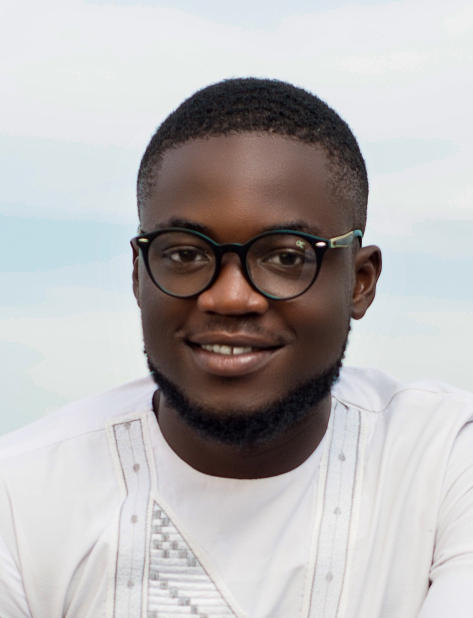 blessed chukwuemeka oguh
2022 Beneficiary
read more
close (x)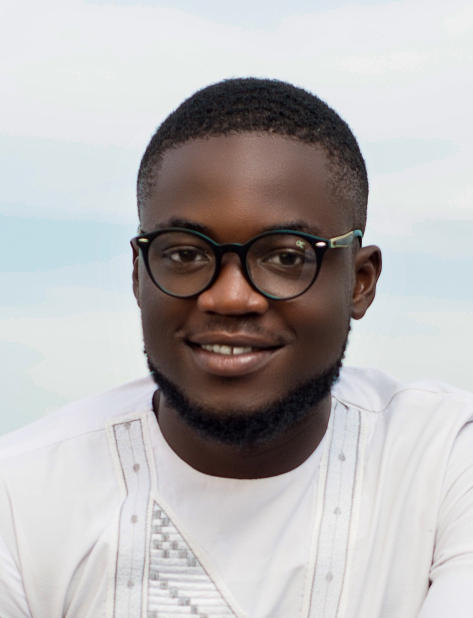 blessed chukwuemeka oguh
2022 Beneficiary
Blessed Chukwuemeka Oguh is a first-class graduate of Industrial Chemistry from the Department of Chemistry, University Of Jos, Plateau State, Nigeria. Blessed excelled in his academics and the several leadership positions he held at the university. As academic committee chairperson of the student chemical society (SCSN), he organised a team of tutors whose tutorial activities greatly improved student performance in the 2017/2018 session upon evaluation and comparison. As secretary, he also successfully managed the SCSN UNIJOS student Chemical week in 2017. Blessed was elected president of the student Polymer institute, SPIN UNIJOS Chapter 2018. As president, the institute was revamped for better inclusion and student participation in industrial visits. While on the National Youths Service Program, NYSC, in 2019-2020, Blessed served as a graduate assistant lecturer in the department of science laboratory technology at Zamfara College of Arts and Sciences. During this time, he enjoyed mentoring his students and helping them meet their coursework requirements. These experiences spurred his interest in Academia and the Chemical industry as he began applications for his graduate studies program.
Blessed is an EducationUSA Opportunity Funds Program (OFP) scholar. He was selected as one of the 34 successful applicants out of over 2500 applicants in 2021. Under the guidance of EducationUSA, he secured several fully funded offers for his PhD program. At the moment, he is at Wayne State University for his PhD (Chemistry) program. Blessed is interested in physical and materials chemistry, especially the relationship between materials synthesis, structure and properties at the atomic and molecular scale, and the thermodynamics of physical systems. He intends to develop reactor systems with adequate and sustainable clean energy sources and material feedstock for production process optimization.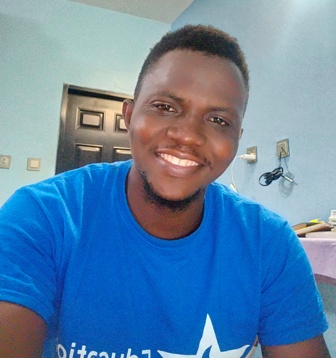 bola pius odunaro
2022 Beneficiary
read more
close (x)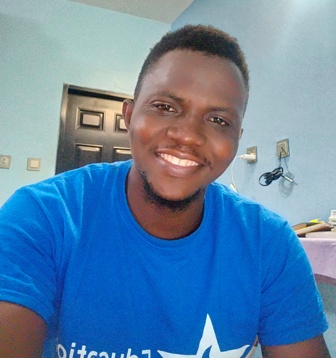 bola pius odunaro
2022 Beneficiary
Bola Pius Odunaro came from a village in Ogun State where educating a child or sending a child to school is not a practice. At a tender age, he was introduced to farming, the stable lifestyle of his people. When he was five years old, his aunty took him away from the village and insisted that he must follow her to Ekiti where he will have some exposure to a community primary school. Growing up was tough because I could remember they didn't want to invest in my education because I came from a village. They only wanted me to know how to read and write. When I was in primary six, I made up my mind to go to secondary school after primary school. Attending the school of my choice was stressful but with all these challenges I was able to finish my secondary education and proceeded to a higher institution.
Going through the higher institution was a tough challenge as I had no one ahead of me as a mentor. Had to work for 2years in Lagos as an attendant in a hotel to save for school. I was opportune to be admitted for ND (National Diploma) where I graduated with upper credit in Mechanical Engineering with a GPA of 3.13/4.0. After the program applied for a Higher National Degree program where I graduated with distinction and was the second-best student in Mechanical Engineering with a GPA of 3.71/4.0 at Yabatech. After my completing my master's program i graduated with a first class in Mechanical Engineering from the University of Ibadan with a GPA of 6.7/7.0 (3.85/4.0).
My dream of becoming a professor and a researcher made me look for opportunities for a Ph.D. abroad. I didn't know how to about it but met some people on Linked In who provided me with some information and tips about it. And finally, I heard about EducationUSA and the opportunity funds program, I applied for the program and was selected as an OFP scholar. Fast forward to now, my dream is being actualized. I thank God I didn't give up when things are tough. "I always believe tough times never last as long we are determined and focused.
I remain grateful for being selected as an OFP scholar, this is a big opportunity for my dream and life generally. The graduate school application process is more than a good GPA or standardized tests, it requires a lot of costs and OFP made everything easy for me. My plans for graduate school were paused because of no funds, but EducationUSA and OFP came to my rescue through mentorship and provided me with the upfront cost required to proceed to graduate school. I will never forget the good work and support of OFP in my life. My long-time dream is now a reality at the University of Colorado for my Ph.D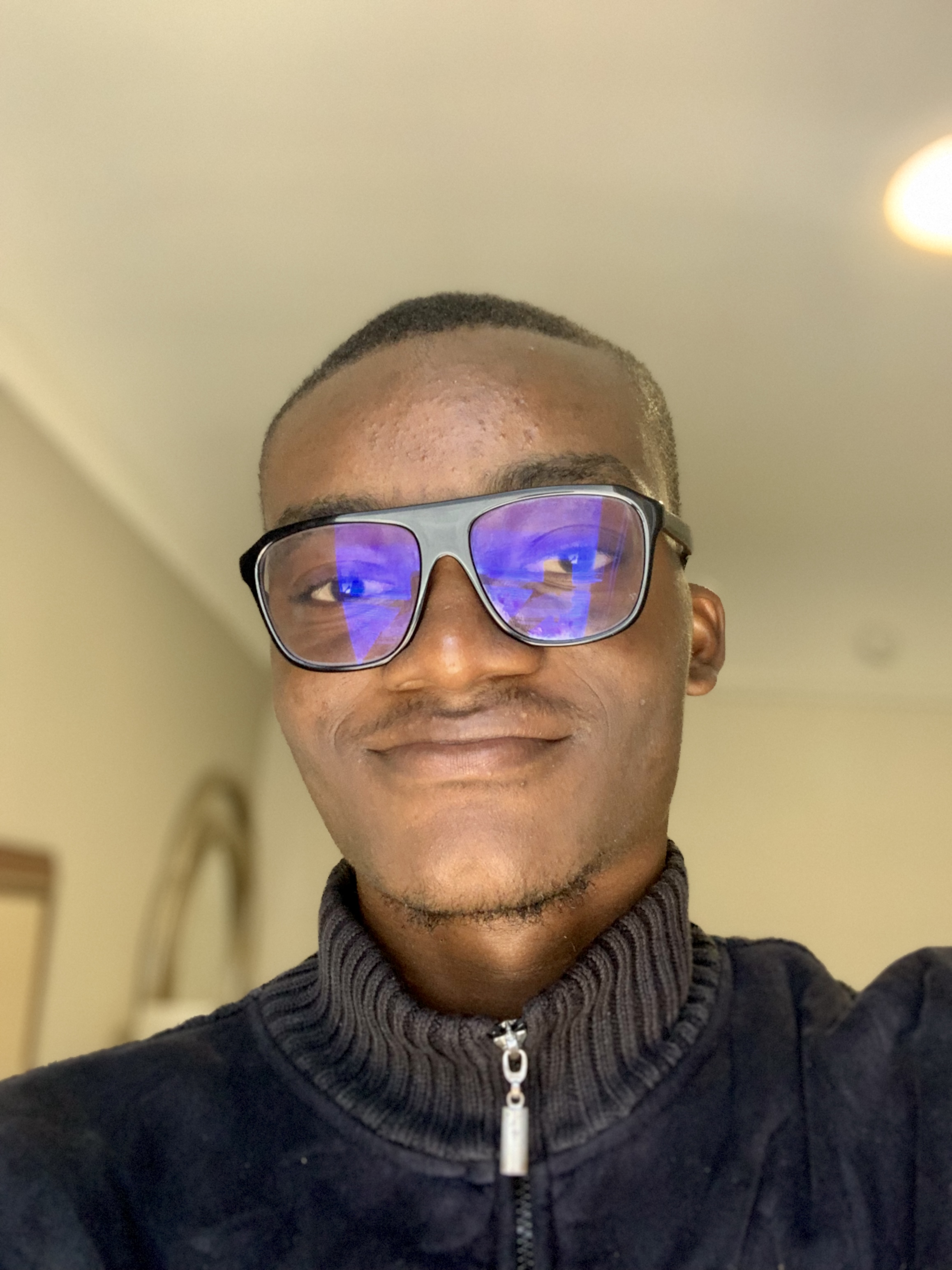 carl okpala
2022 Beneficiary
read more
close (x)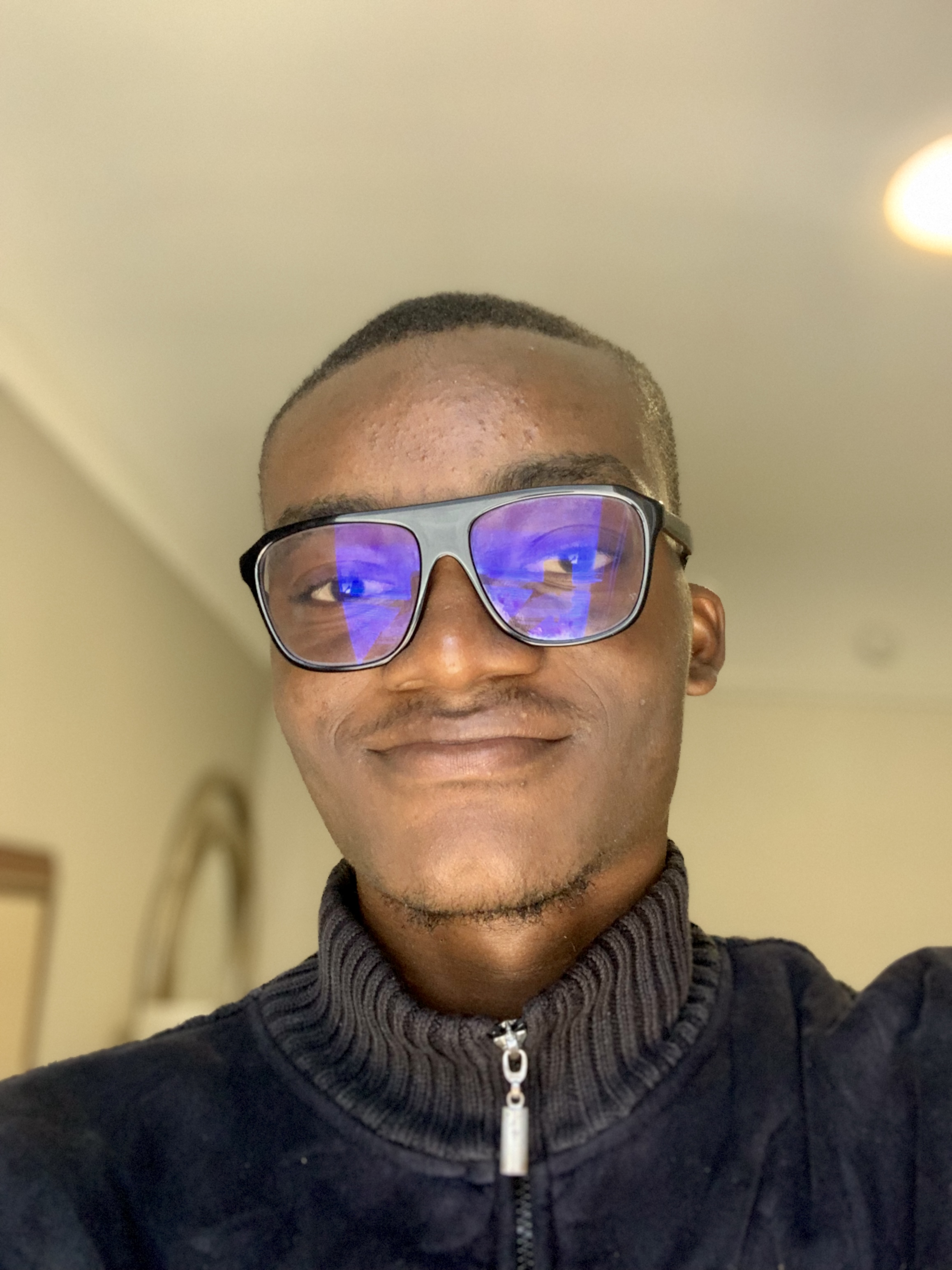 carl okpala
2022 Beneficiary
Karl Okpala earliest memory of me telling his friends and family that he wanted to school in the US was when he was nine years old. At that moment, it felt like a dream or an impossible feat because he knew little about the United States or how to achieve it. All he knew was to work hard and put his whole heart into his dream to fulfill it. Many years later, that dream is now a reality.
He achieved so many things during his time in high school. Got the third position in Abuja in the Cowbellpedia Mathematics Quiz Competition, and got a 50% scholarship from his high school because of his performance in the competition. He graduated as the senior prefect with 6As and 3Bs in the WASSCE, the best result in the school that year. He also held a lot of leadership positions in high school. During the gap between my graduation and my admission to Minerva University, he was accepted into the Opportunity Funds program. During this time the mentorship of the advisers paid off through the application process. Today my dreams have become a reality.I was accepted into Minerva University on a full scholarship. Dare to dream!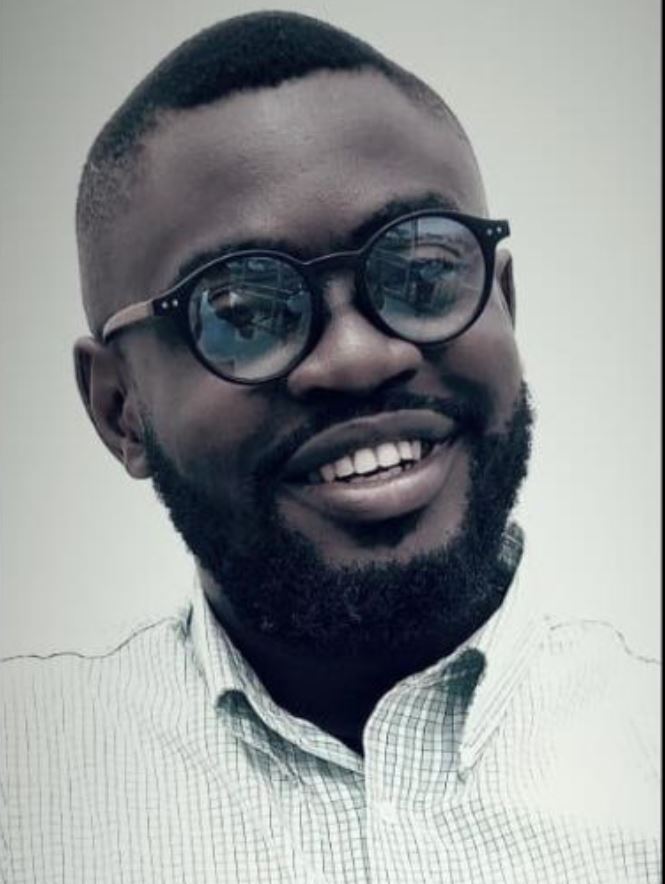 charles ikechukwu okpara
2022 Beneficiary
read more
close (x)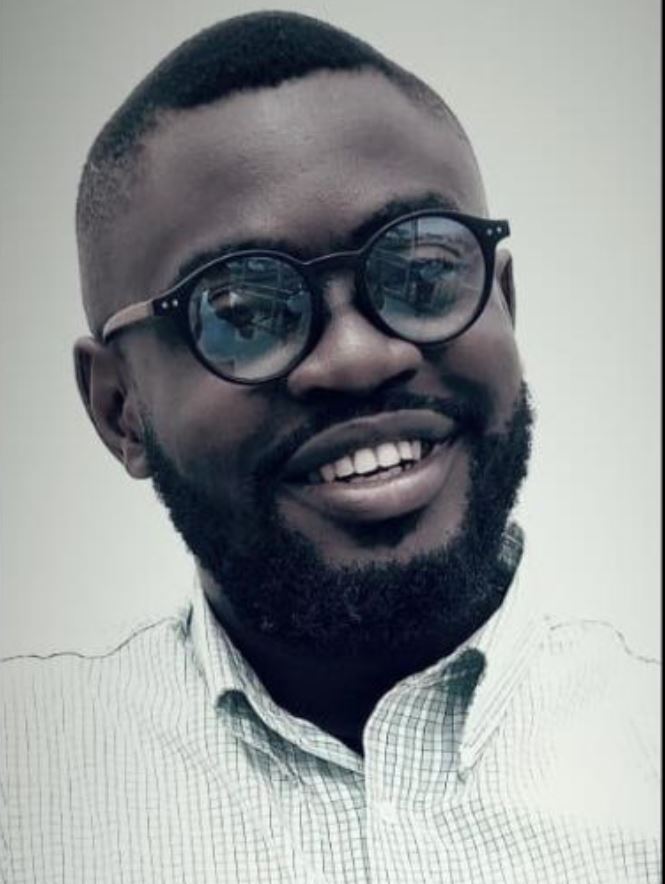 charles ikechukwu okpara
2022 Beneficiary
Charles holds a first-class bachelor's degree in Genetics and Biotechnology from the University of Calabar, Calabar, where he also finished as the best-graduating student in the Biological Sciences Faculty in 2019. Upon graduating, he dedicated himself to carrying out research and contributing to scientific research papers, most of which focused primarily on the molecular genetics basis of stress adaptation in biological systems. The turning point in his career came with his acceptance into the 2022 cohort of the EducationUSA scholars program. For Charles, the journey was a surreal one. He attributes his success to the EducationUSA mentors; "There was nothing more rewarding than having them decomplicate the entire application and admission process". The unmatched guidance was pivotal in securing multiple fully-funded offers from US schools. He joined the Genetics Ph.D. program at the University of Wisconsin-Madison in the Fall of 2022, where his research now focuses on the functional genetic mapping of the human genome and developing novel genomic approaches to understanding gene regulation in living systems. In his words, "I remember looking through the EducationUSA webpage page prior to starting my school applications and telling myself If they can do it, so can I". "Fast forward to a year later, and all I can say is If I can do it, so can you".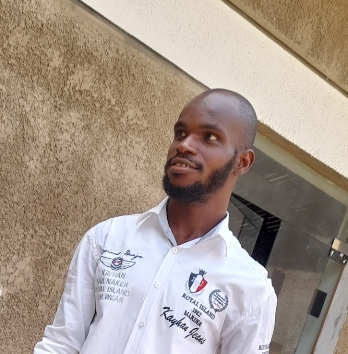 chibuike soka chukwu
2022 Beneficiary
read more
close (x)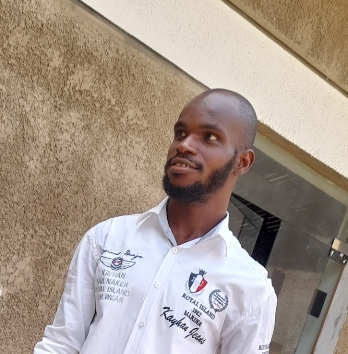 chibuike soka chukwu
2022 Beneficiary
Chukwu Chibuike Soka is dedicated and committed to his goals even in the face of daunting circumstances. Growing up in Jikwoyi a community densely populated settlement in the outskirts of Abuja and characterized to be more of a ghetto. With all the negative social vices, Chukwu was self-motivated to convert the negatives to pull his family from ghetto life. Losing his dad at a very tender age and mum having to raise her family selling "Akara", served as an inspiration for Chukwu to work extra hard to support his family. Chukwu continued to inspire himself to top his class academically, this has led to his many achievements. Besides his academic achievements, his strengths and attributes are remarkable. He has served in leadership positions at various levels during his undergraduate studies and even outside the academic scene.
Chukwu can't help but say "Thank God for OFP." At some point after his undergraduate education, he felt like giving up on his dream to pursue graduate studies due to insufficient funds. But the OFP came to his rescue and brought him into a community of like minds to be mentored and supported. Now his dream of graduate studies has found life and enthusiasm once again. No doubt, he is forever indebted to the OFP family. Chukwu graduated as the 3rd best-graduating student from the Department of Chemistry, University of Jos in 2019 with a first-class CGPA of 4.68/5.00.
His drive toward graduate school was what prompted the OFP selection committee to nominate him. He considers himself very privileged to have been chosen given that the OFP acceptance rate is even less than Harvard University's acceptance rate. Chukwu knows he is destined for greatness and remains grateful for the successes recorded so far. However, his gaze is focused on graduate studies after which he will be better prepared to impact his generation, touch lives, and contribute to making the world a much better place. He got a fully funded offer for a Ph.D. program at the University of Kentucky.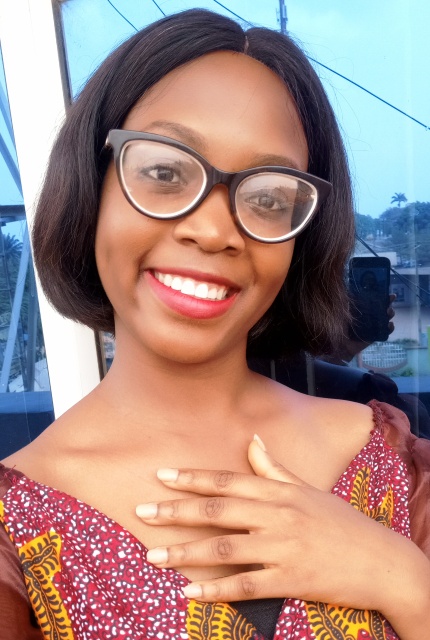 chidinma ononiwu
2022 Beneficiary
read more
close (x)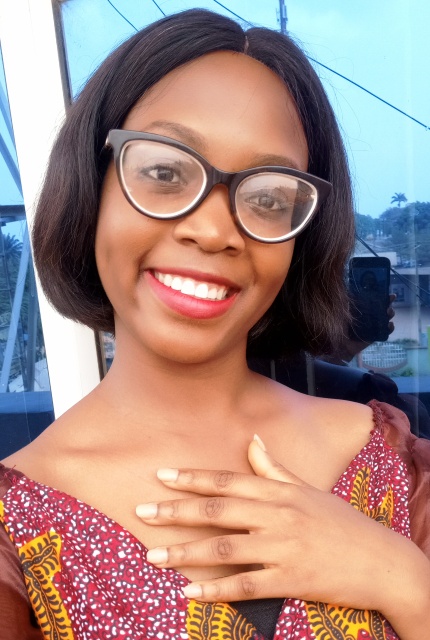 chidinma ononiwu
2022 Beneficiary
I always say I grew up fast. I had to. When life deals you a painful blow at a tender age, then there is no other option. As a child, I enjoyed the prerogative of having loving and supportive parents. My parents were education enthusiasts and always provided me with quality education. However, at age 13, I experienced the excruciating demise of my parents due to some health challenges. I became orphaned and was denied a lot of opportunities and privileges due to their absence. I was met with immense financial lack and needed to depend solely on the assistance and benevolence my family and others could offer for subsistence.
In spite of all these vicissitudes, I remained resolute and tenacious. I made a decision to excel in life regardless of what comes my way and to improve the quality of life of people with various health conditions and maladies through research and innovation. This informed my decision to pursue a degree in Biochemistry with a specific interest in the medical aspect of it. I completed my undergraduate studies as the best female student in my department while clinching the prestigious first-class degree and was absorbed as a Graduate Assistant at the Department of Biochemistry, University of Nigeria, Nsukka after my service year. My undergraduate project aimed at finding therapeutics for malaria earned publication in the Pharmaceutical Biology Journal. In addition, the findings of most of the research I have done so far in the area of drug development have also been published in reputable journals.
Diligence, determination, and grit have always been the driving force in pursuing my passion for academics and research geared toward disease amelioration. This is corroborated by the first-class degree I clinched in Biochemistry and my subsequent absorbance as a graduate assistant in the Department of Biochemistry, University of Nigeria, Nsukka. In the course of my academic journey and work, I have broadened my teaching and research expertise by tutoring and mentoring undergraduate students, carrying out a good number of research projects, attending workshops, presenting most of my research findings at academic conferences, and publishing the same in reputable journals. I firmly believe that these accomplishments so far gave me a competitive edge in being selected for the Education USA Opportunity Funds Program which has truly been a worthwhile experience I will always be grateful for.
Having maximized the privileges of being an OFP scholar and diligently harnessing the wealth of advice gathered, I can now proudly say that I secured graduate teaching assistantship offers in the Chemistry programs of three prestigious schools; I accepted the offer from Purdue University.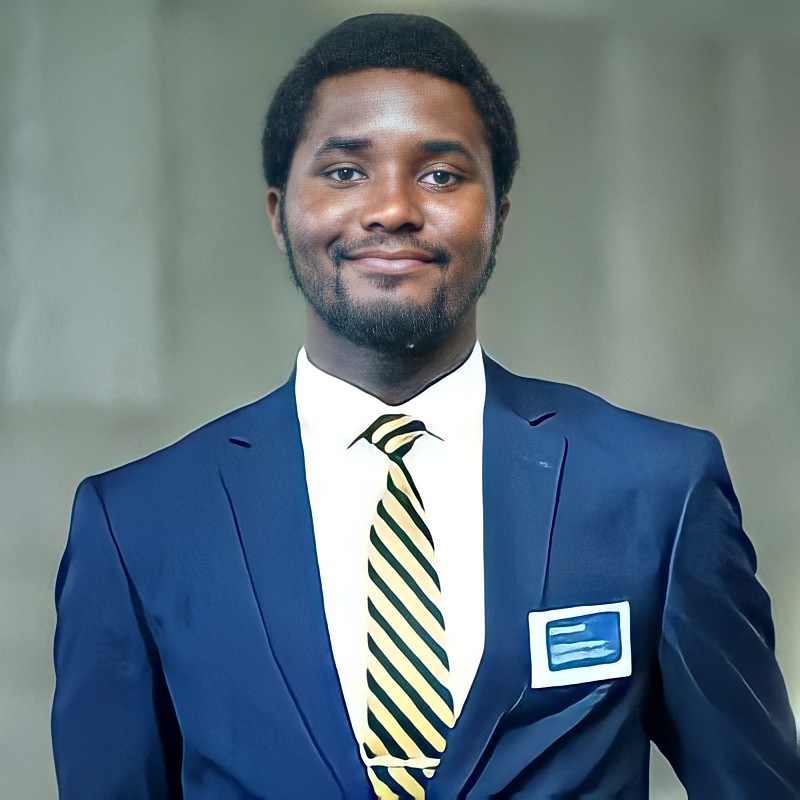 chika maduabuchi
2022 Beneficiary
read more
close (x)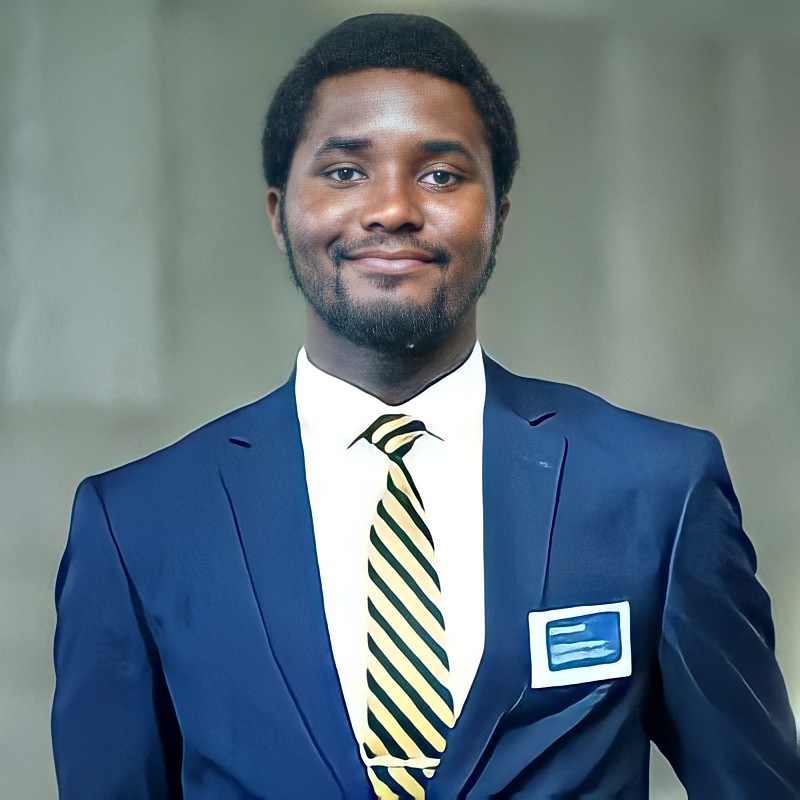 chika maduabuchi
2022 Beneficiary
Chika is an incoming graduate assistant at MIT. He obtained his Bachelor's Degree in Mechanical Engineering from the University of Nigeria Nsukka, and he started his Graduate studies at MIT in Fall 2022. His research at MIT seeks to discover new materials and uncover hidden trends in material data using artificial intelligence algorithms like natural language processing, k-means clustering, deep learning, random forests, etc.
Previously, he worked as a CAD engineer at LIEPNES, UNN, where he was responsible for developing complex geometries for 3D printing parts for clients. The primary tools used were Autodesk Inventor and PrusaSlicer. Before this, he was a senior researcher at the University of Nigeria Nsukka, wherefore he collaborated with distinguished energy researchers from the UK, China, India, and Mexico. It resulted in the publishing of over 30 research articles in internationally recognised journals and conferences on green energy technologies. The tools include Ansys, COMSOL Multiphysics, Autodesk Inventor, Excel, and MATLAB.
During his free time, He fantasizes about next-generation AI that will be as intelligent as humans!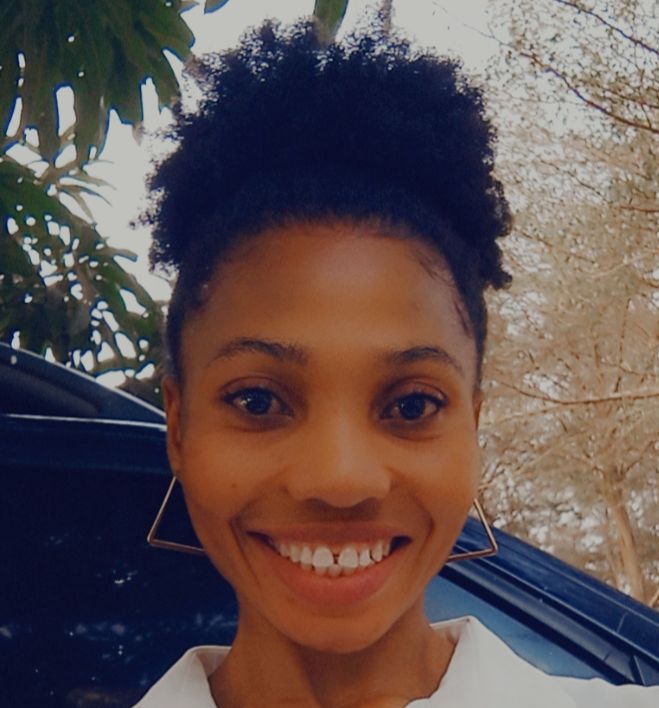 chisom maureen nwoye
2022 Beneficiary
read more
close (x)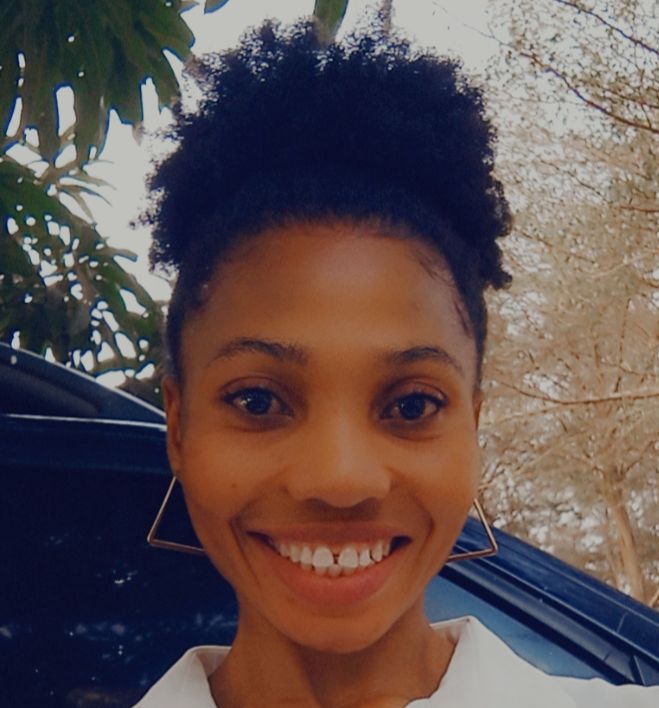 chisom maureen nwoye
2022 Beneficiary
Chisom Maureen Nwoye is a First Generation University Graduate who earned her Bachelor of Science degree in Microbiology at Michael Okpara University of Agriculture Umudike (MOUAU), Abia State, Nigeria, where she graduated amongst the top in her large class. Her story is that of persistence and determination, in which she meandered over several oppositions and constraints, especially those presented by her background, to achieve her dreams, finally emerging as the first university graduate produced in her family.
Chisom, while in school, played active roles in different volunteer and leadership opportunities aimed at empowering students as an undergraduate. She was appointed as a student trainer/facilitator by The Center of Entrepreneurship Development (CED MOUAU) under the department of Entrepreneurship studies to train her fellow undergraduates in the designated vocational skill she was gifted. She continued this engagement passionately over the years, even after she graduated from the school and has successfully trained and empowered about 2000 students from over ten different departments. She identifies with the vision of this scheme. She works closely with the coordinator to ensure that more graduates are produced in the university who are holistically trained and empowered to thrive in the marketplace.
Subsequently, her success and impact at the CED earned her a recommendation from her training supervisor/coordinator to become the first appointed 'Student Speaker' in the Department of Psychology and Counselling, to speak during Career Day events organized by the 'Practicum Students" of the department in different secondary schools in the southeastern part of Nigeria. This opportunity allows her to speak amongst several Career Professionals and Professors. Chisom explains that this exact opportunity which she calls a 'divine orchestration', grants her the privilege to interact directly and encourage teenagers in secondary schools, especially the school leavers, to pursue their dreams relentlessly. She uses this platform to emphasize the importance of acquiring higher education and how to prepare to succeed in the university environment making clear pointers to healthy networks and financial sustainability. It is through this engagement that she has been allowed to impact over 1500 teenage students that she conceived and birthed the vision of "Project Sourceteen", which aims to empower over 20,000 school leavers to become 'College Ready.'
Additionally, due to her innate passion for becoming a voice in health and medical development, Chisom has also found time to engage in free medical outreaches and health campaigns for underserved communities. She has joined several Non-Governmental Organizations such as FELEM.org (a health and evangelical scheme), Project Pink Blue (a cancer awareness and sensitization scheme), NIFES MOUAU (a students' evangelical mission where she also held a position for two years as a Publicity Secretary) and many more in the past, actively volunteering during their occasional events. Chisom has also undertaken several internship positions in different clinical and research laboratories to develop her skills and hands-on research competence in her field. She asserts that her first internship opportunity through SIWES she completed in a medical lab, was her 'research bedrock', which provided her with a platform to learn what she has always loved, granting her the exposure and engagements that helped her establish her desires to pursue her education further in advanced translational biomedical research.
Consequently, Chisom is a 2022 EducationUSA Opportunity Funds Program Scholar. She was amongst the 40 successful applicants selected out of the over 2000 pool of applicants. Chisom applied and secured a fully funded PhD program in Interdisciplinary Bioscience Research with a focus on Molecular Biology; she is interested in understanding & employing the advances in molecular biology to comprehend the molecular pathway of human disease pathogenesis, its diagnosis and therapeutics. She would love to apply her knowledge & skills in genomic medicine to facilitate disease treatment and novel drug discoveries in an intensive research environment, as she has a keen interest & desire to bridge the health divide & inequities using her findings and solutions.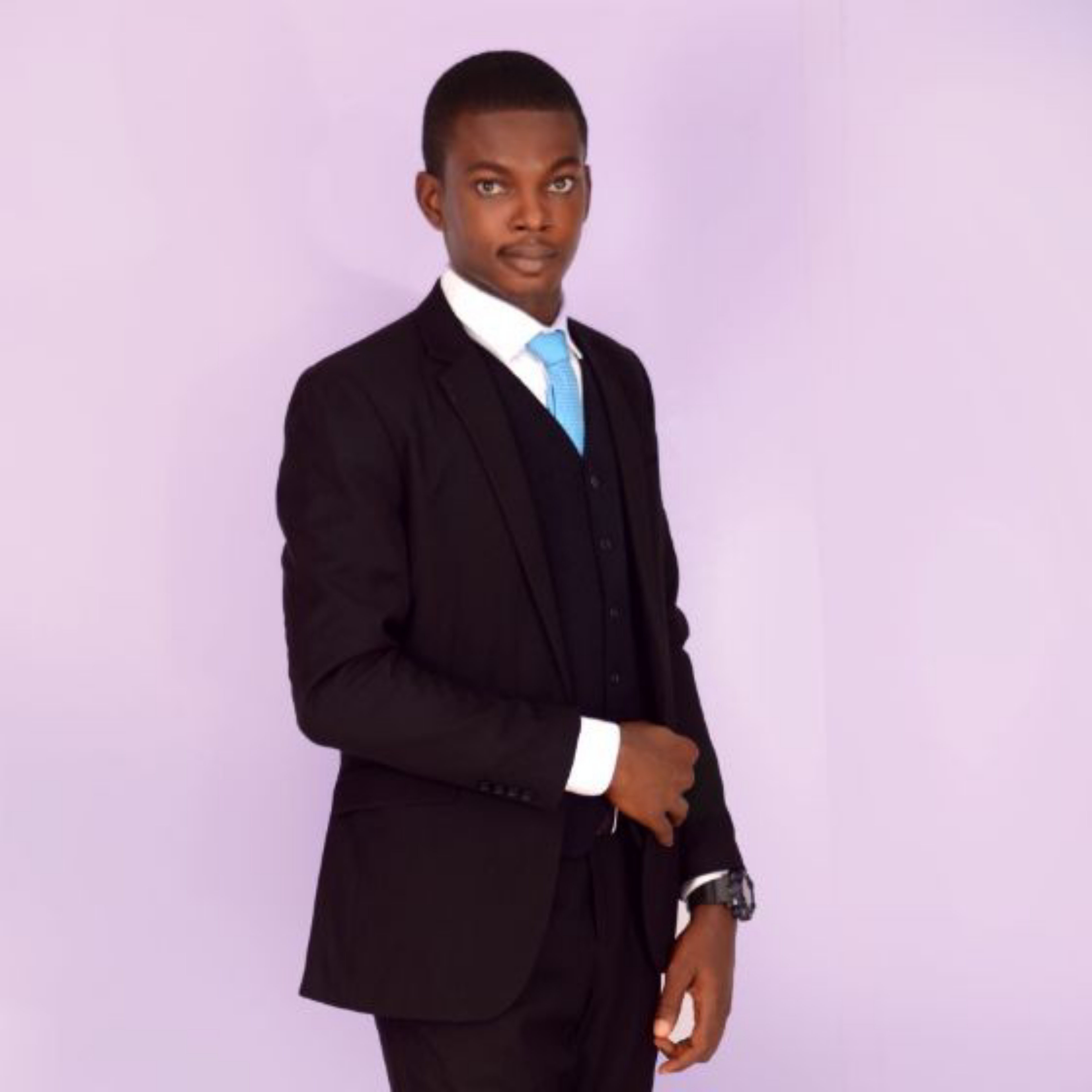 chukwuma ezenwata
2022 Beneficiary
read more
close (x)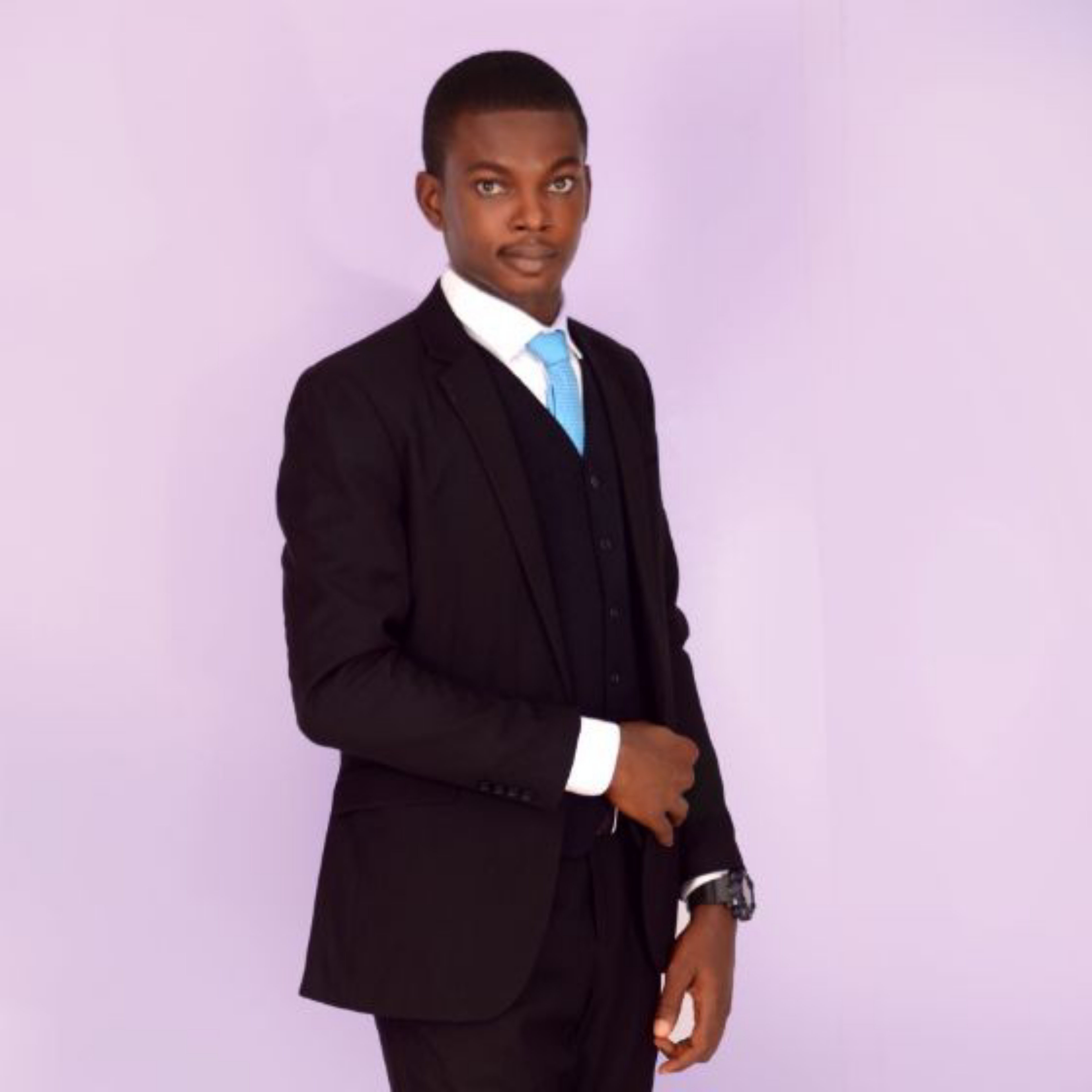 chukwuma ezenwata
2022 Beneficiary
Chukwuma Ezenwata earned his Bachelor's degree from the Prestigious University of Benin. He graduated with a First Class degree from the Peerless department of Production Engineering.
He served at the Ministry of Science, Technology and Innovation, Asaba, Delta state, where he implores his Planning, Research, and Project Management skills in managing tasks of science and technology related background. He was also an active member of the National Emergency Management Agency where he engaged in community development service. It would be worthy to also mention that apart from his official duties and assignment by the Federal Government of Nigeria, he volunteered as a Graduate Teaching assistant where he taught more than 350 culturally diverse high school students at the Westend mixed secondary school in Asaba, Delta state.
Furthermore with the consistent assistance from the EducationUSA Advisers, he got admitted into the School of Material Engineering at Purdue University for his PhD Program with full funding.