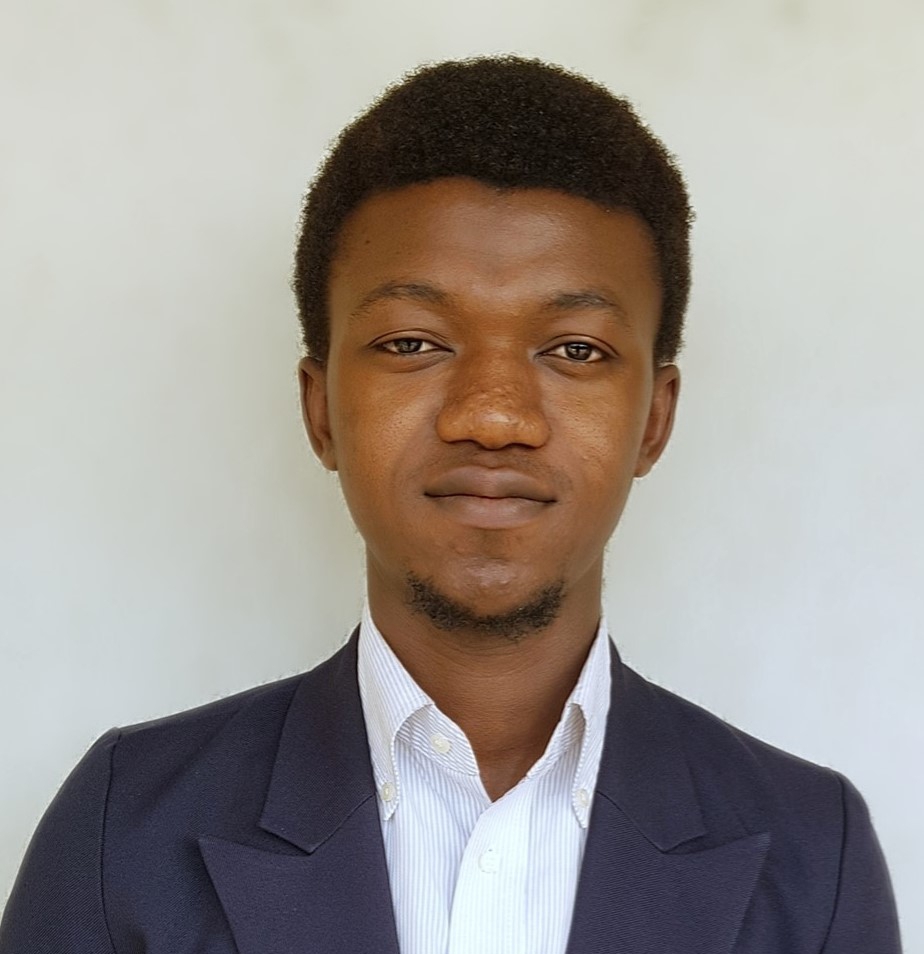 abayomi emmanuel adegboyega
2022 Beneficiary
read more
close (x)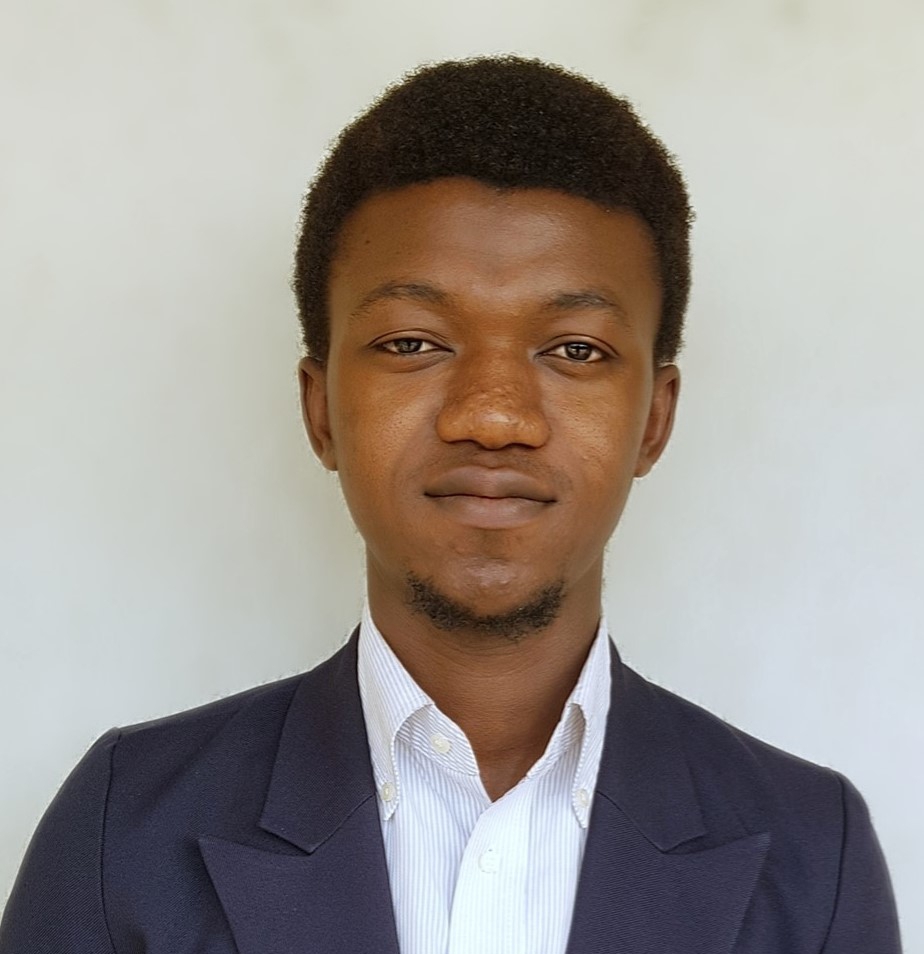 abayomi emmanuel adegboyega
2022 Beneficiary
Abayomi Emmanuel Adegboyega earned a Bachelor of Science and a Master of Science in Biochemistry from Adekunle Ajasin University and the University of Jos, respectively, where he graduated as one of the top students in his field.
As an undergraduate, he was President of the Departmental Fellowship and the All-Christian Campus Fellowship. While serving as president, he organized numerous seminars, training/workshops, tutorials, and outreaches, earning him a certificate of excellence. During his mandatory one-year service to the country (National Youth Service Corps – NYSC), he led a team of corp members to write and compile study materials for use by corp members across the country as the Plateau State and National Bible Study Secretary with the Nigeria Christian Corper's Fellowship.
Abayomi concentrated on scientific research and invention during his master's program, and his contribution to scientific knowledge has been exceptional since then. In biochemistry, bioinformatics, and computational biology, he has initiated and contributed to several research projects worldwide. Abayomi has led a team of researchers to organize over ten scientific research workshops and seminars (virtual and in-person) on computer-aided drug design for students and faculty from various universities across Nigeria and around the world in the last two years. His active involvement in research has earned him a certificate of excellence from Chrisland University in Abeokuta, Nigeria, as well as recognition among Nigerian researchers.
Abayomi is also a scholar with the EducationUSA Opportunity Funds Program. He applied for the program in 2021 and emerged as one of 34 successful applicants from over 2,500 applicants. Purdue University offered him a fully financed doctoral degree in Biological Sciences, with an emphasis on Structural Biology, Biophysics, and computational Biology.
Abayomi is also a certified project manager and human resource manager, among other things. In Jos, Nigeria, he is the Chief Executive Officer of the Jaris Computational Biology Centre.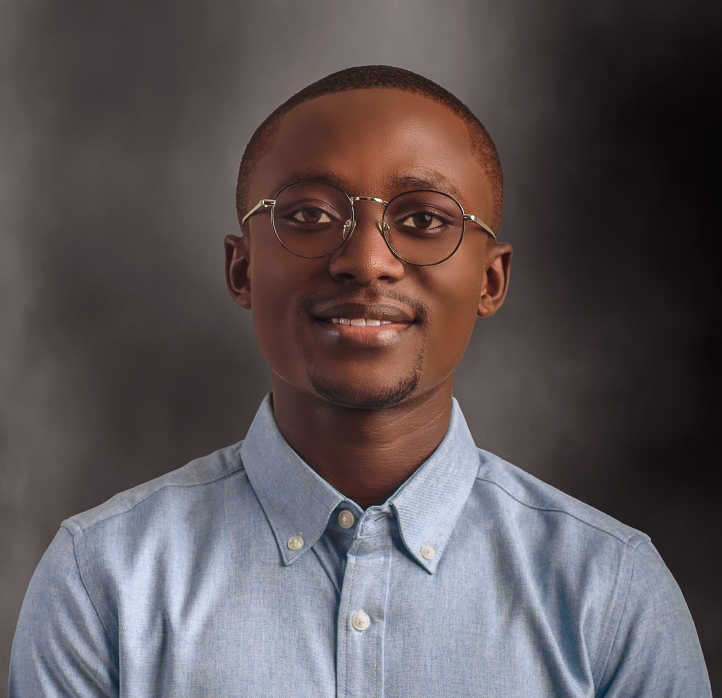 adams ayoola familusi
2022 Beneficiary
read more
close (x)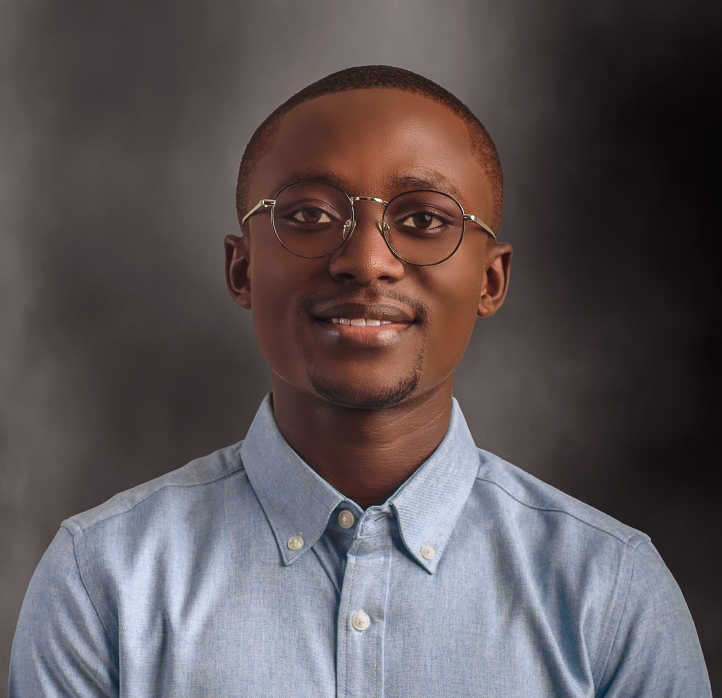 adams ayoola familusi
2022 Beneficiary
Adams Familusi is the first of the three offspring of Mr Samson & Mrs Yemisi Familusi. He holds a bachelor of engineering degree in Civil Engineering from the Nigeria's leading University of Technology, Federal University of Technology Akure. He completed his undergraduate studies with a first-class, the second-best graduating student of his department in 2019, and won several awards, such as the Federal Government Scholarship Award. During his undergraduate studies, he was aware of his academic prowess and teaching ability. Therefore he did not limit this ability to only his academic pursuit; he volunteered to help his colleagues by simplifying challenging courses for them via organized tutorial classes which he believed would help curtail or shun the habit of exam malpractice. In 2016 while on campus, to satisfy his passion for helping and imparting knowledge, especially to the younger ones, he volunteered with Teens Hub Africa by going for outreaches to enlighten teenagers in secondary schools on the power of a disciplined life and the need to value education (SDG 4).
He developed an interest in a civil engineering specialization- Geotechnical Engineering in his fourth year and led the geotechnical engineering student research group in 2019. As a firm believer in the phrase "Knowledge without consistent practice is useless", he was committed to undergoing several engineering internships. Furthermore, after graduation, he worked as a geotechnical engineer with Arup, Nigeria, where adroit geotechnical engineers trained him. His work experience further strengthened his admiration for academia when he realized the interconnection and interdependencies between academic research and engineering practice. He resolved that engineering solutions are there to solve engineering problems built on proven research outputs. In contrast, his research is continuously carried out to provide more befitting and optimized engineering solutions.
To achieve his goal of joining academia, furthering his studies, and becoming a professor of geotechnics, he applied for admissions and scholarships in different schools of interest in the United States of America. During the process, he applied to several organizations that support students who are financially incompetent in pursuing their dreams of studying in the US. He won the I-Scholar Initiative scholarship, which paid for his GRE and TOEFL and provided guidance during his application process.
He also got selected among the 35 successful candidates out of over 2500 applicants for the EducationUSA Opportunity Funds Program for the 2021/2022 cohort after his second trial. Through the financial help and mentorship program of EducationUSA, he successfully passed all the hurdles of getting into a graduate school with fully funded admission in the US. He received a fully funded admission from the University of North Carolina, Charlotte, where he is currently carrying out research funded by the NSF in a topical area of "Engineered Water Repellency". During this PhD program, Adams hopes to contribute to the body of knowledge and develop new methodologies for geotechnics designs that will leverage future technological advantages for efficient and cost-effective implementation.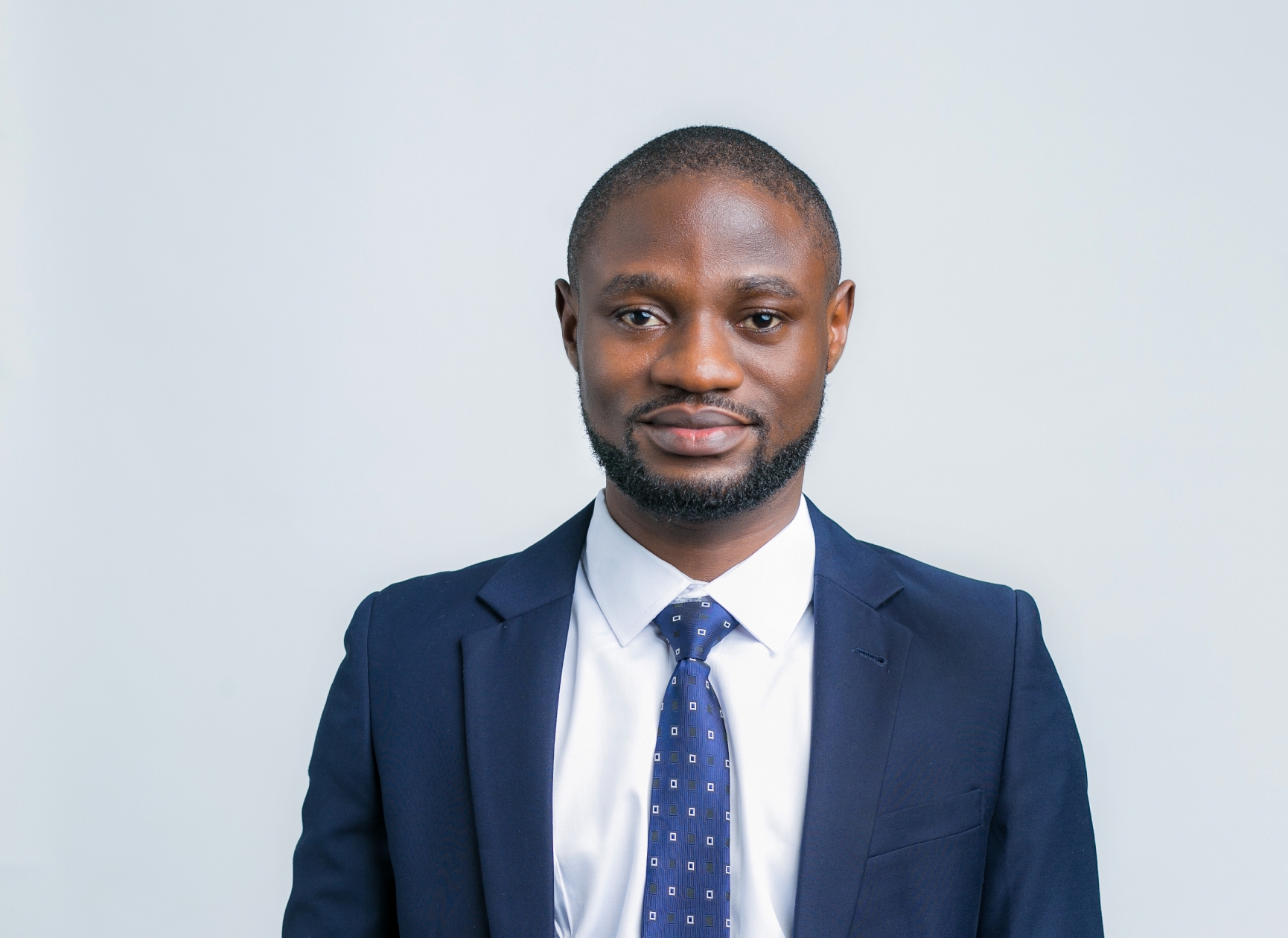 adewale babatunde
2022 Beneficiary
read more
close (x)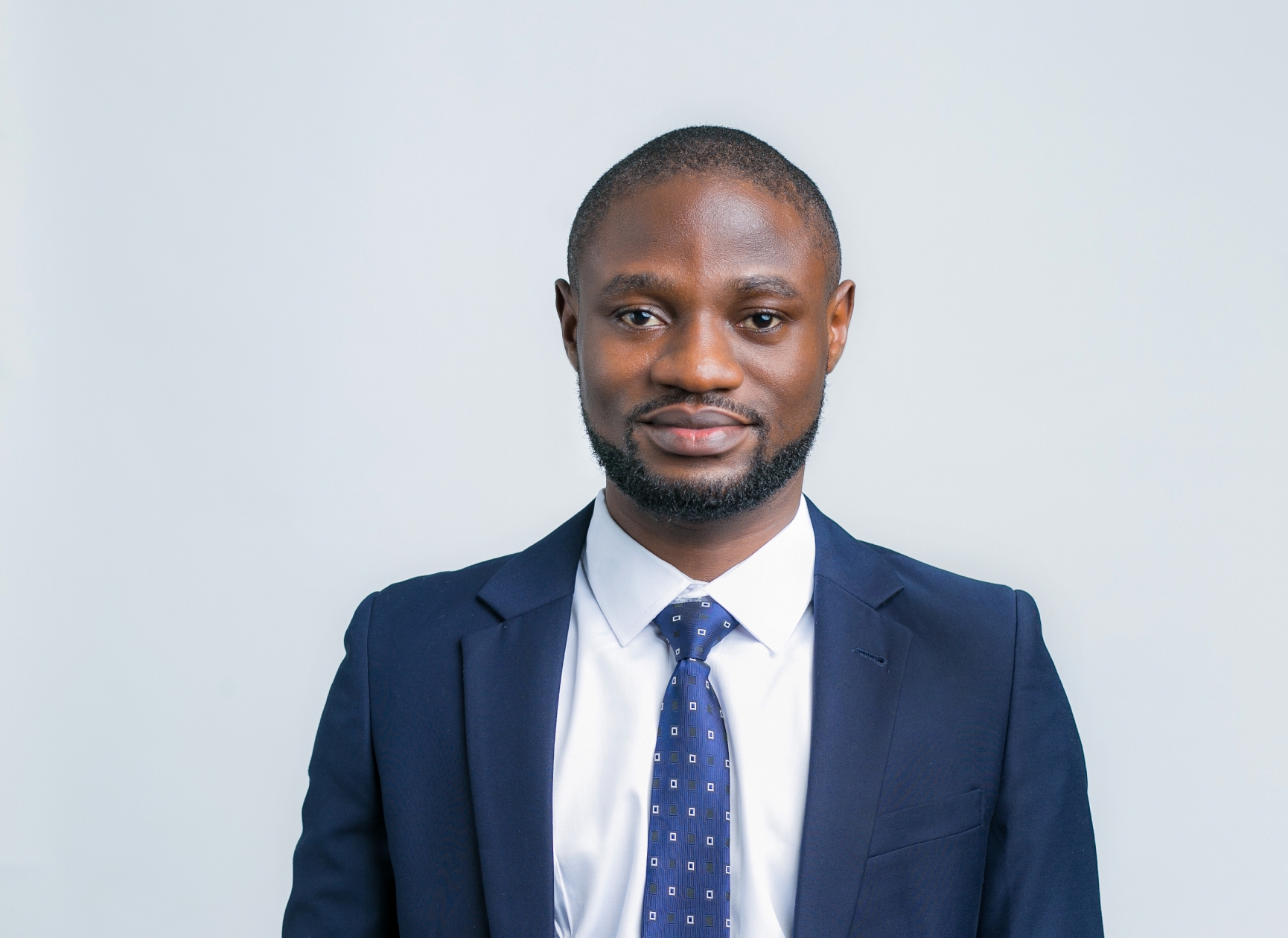 adewale babatunde
2022 Beneficiary
Adewale Babatunde completed his bachelor's degree at the University of Lagos, where he studied Petroleum & Gas Engineering and graduated with a First-Class CGPA of 4.90/5.00 and as the second-best graduating student in his class. He won several undergraduate scholarships and awards, including the MTN Foundation Scholarship, PTDF Undergraduate Scholarship, Shell SPDC Scholarship, and so on. He served as the General Secretary of the University of Lagos Chapter of the Society of Petroleum Engineers, which catered to student members across several departments in the university. He was part of the team that won the global Team Total "Innovate" Grant competition in 2018. He was also one of 60 high-achieving individuals selected across Africa into the Scholars Program at the Nigerian University of Technology and Management.
Adewale has proceeded to Cornell University for his PhD in Chemical Engineering with a research focus on semiconductor nanoparticles and their applications in the fabrication of optoelectronic devices such as solar cells.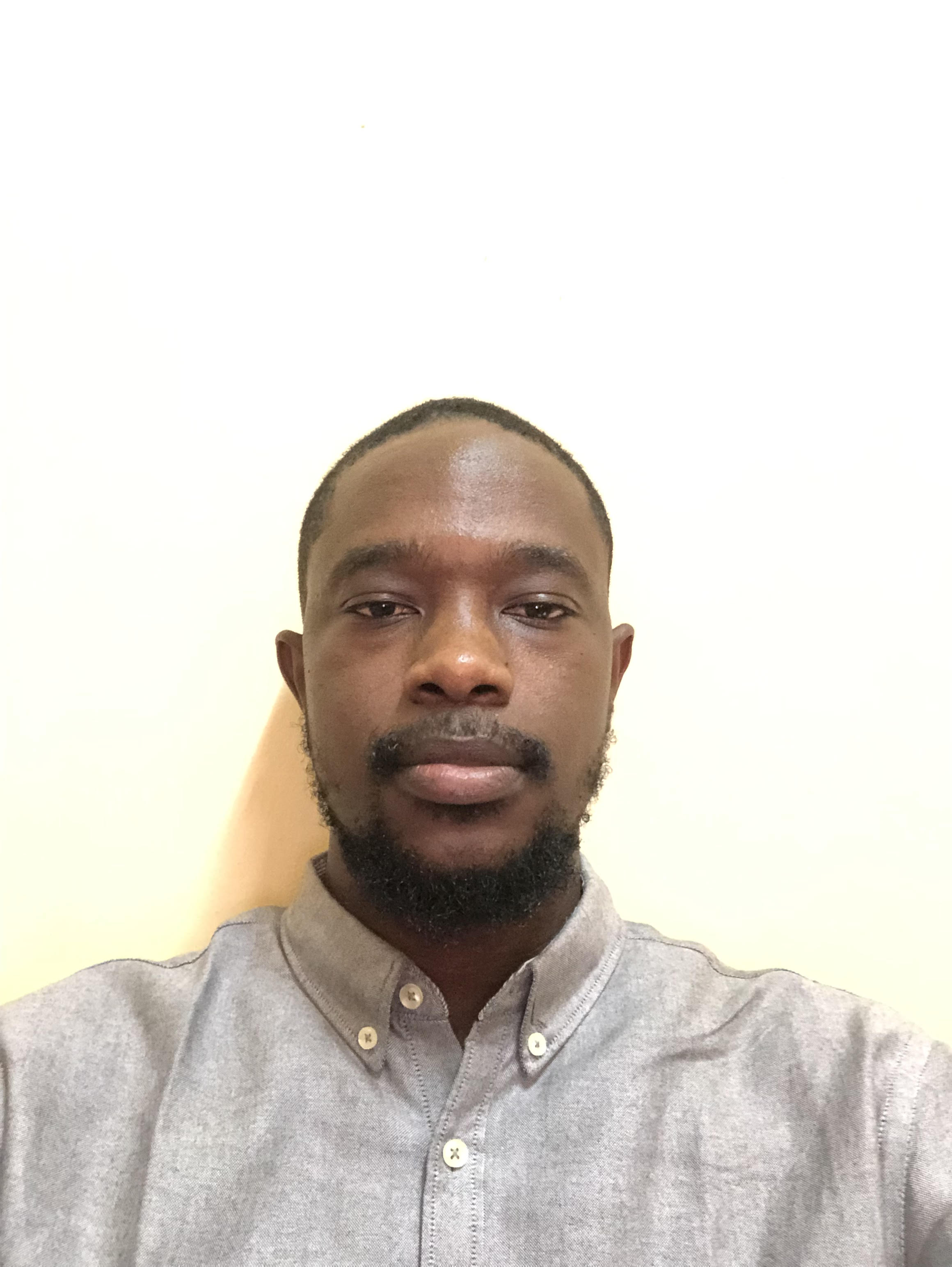 ayomikun kade
2022 Beneficiary
read more
close (x)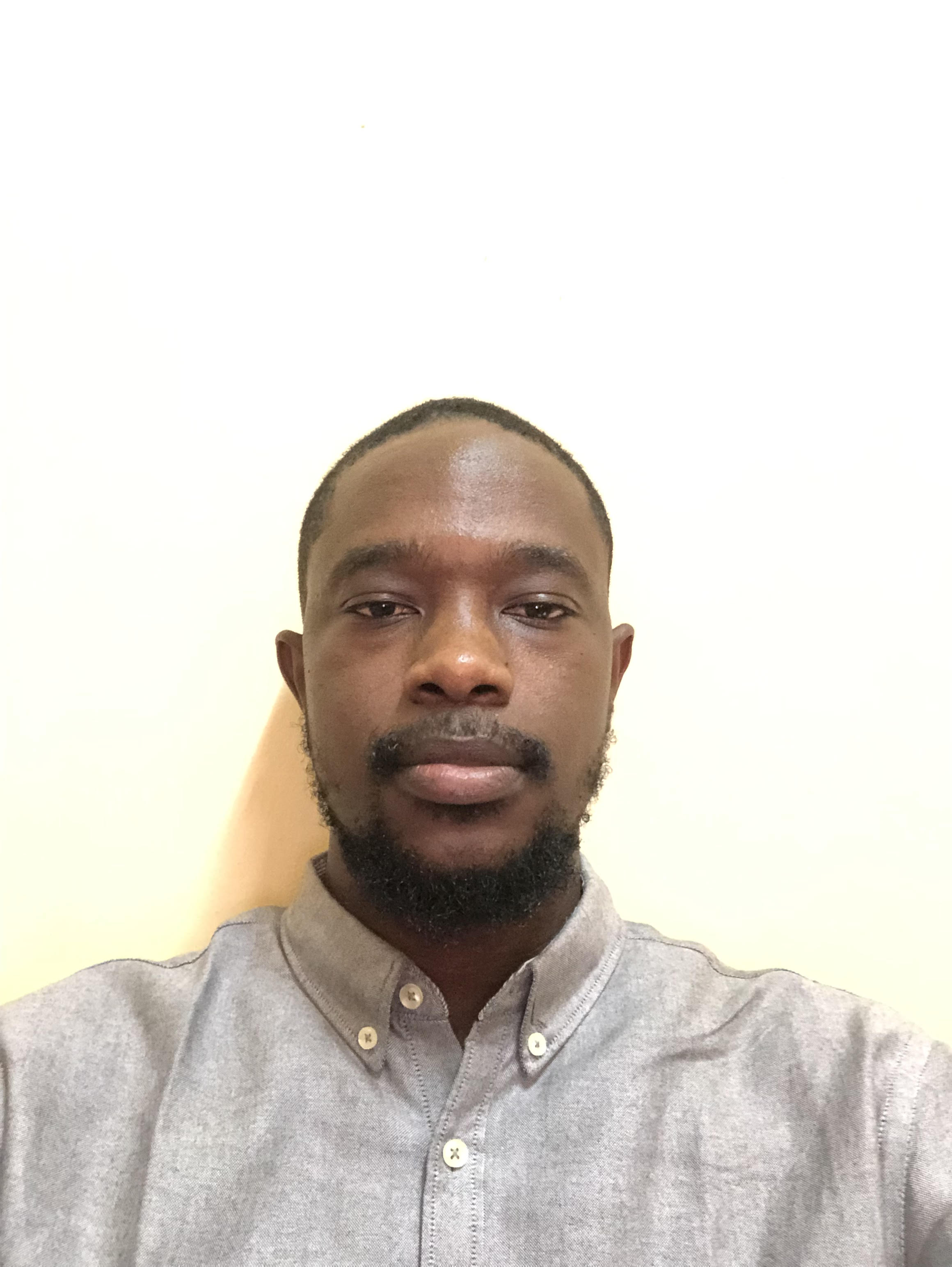 ayomikun kade
2022 Beneficiary
Ayomikun Kade earned a Bachelor of Science degree and a Master of Science degree in Microbiology from the prestigious University of Lagos, graduating as one of the best students with both degrees. Due to his stellar academic prowess, he was retained as a Graduate Assistant at the department of Microbiology and eventually promoted to Assistant Lecturer. He is a member of the American Society for Microbiology (ASM) (Global Outreach-Contributing membership level) and the Nigerian Society for Microbiology (NSM) Nigeria. He is also a member of the Science Education Alliance-Phage Hunters Advancing Genomics and Evolutionary Science (SEA-PHAGES) research team.
Ayomikun Kade is an EducationUSA Opportunity Funds Program scholar. He applied for the program in 2021 and was among the 34 successful applicants selected out of over 2,500 candidates who completed an application. Ayomikun secured a fully-funded offer from Purdue University where is presently undertaking a Doctoral program in Biological Sciences. His research area is on Microbiology, Immunology, and Infectious Diseases.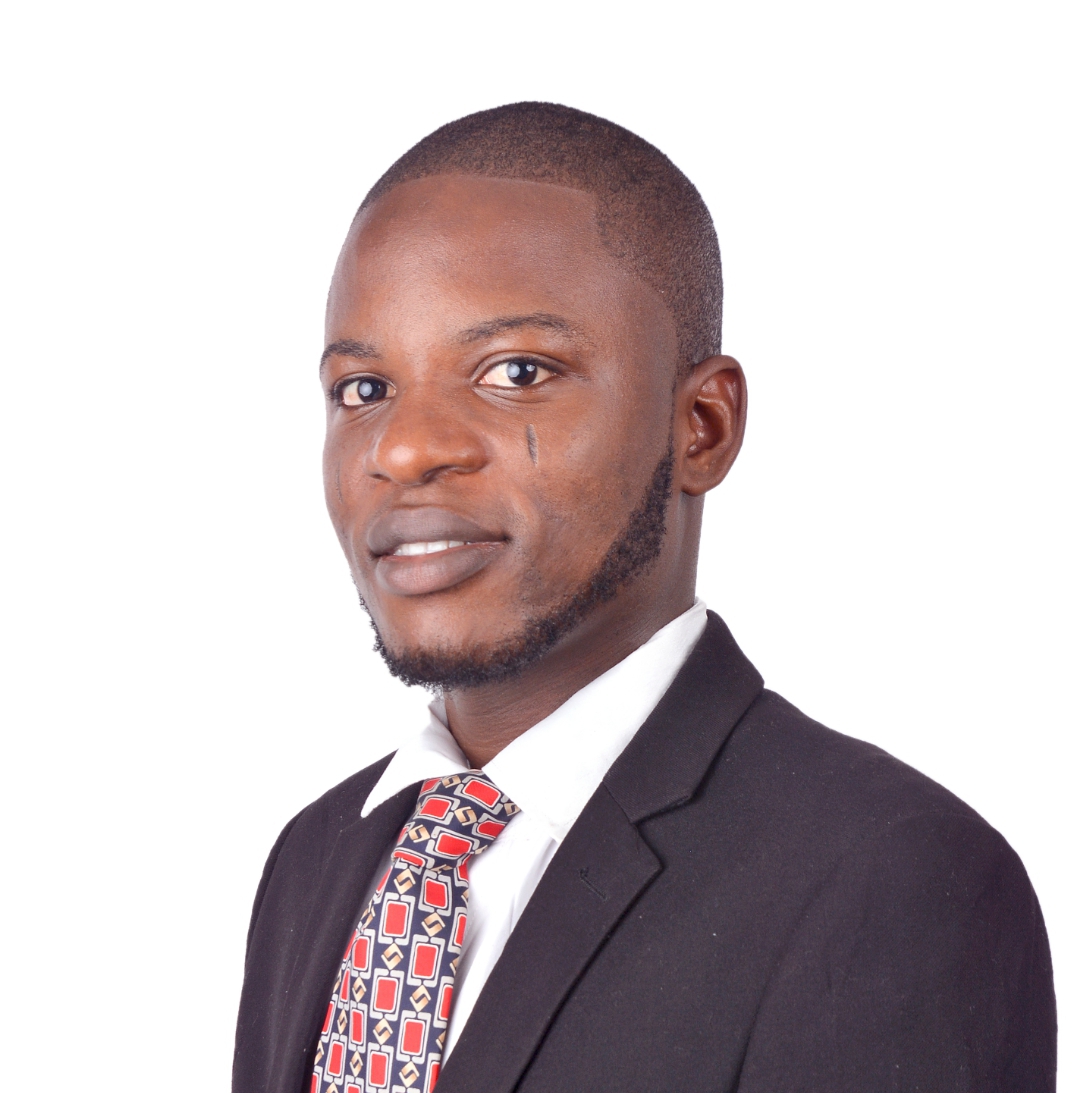 balogun toheeb
2022 Beneficiary
read more
close (x)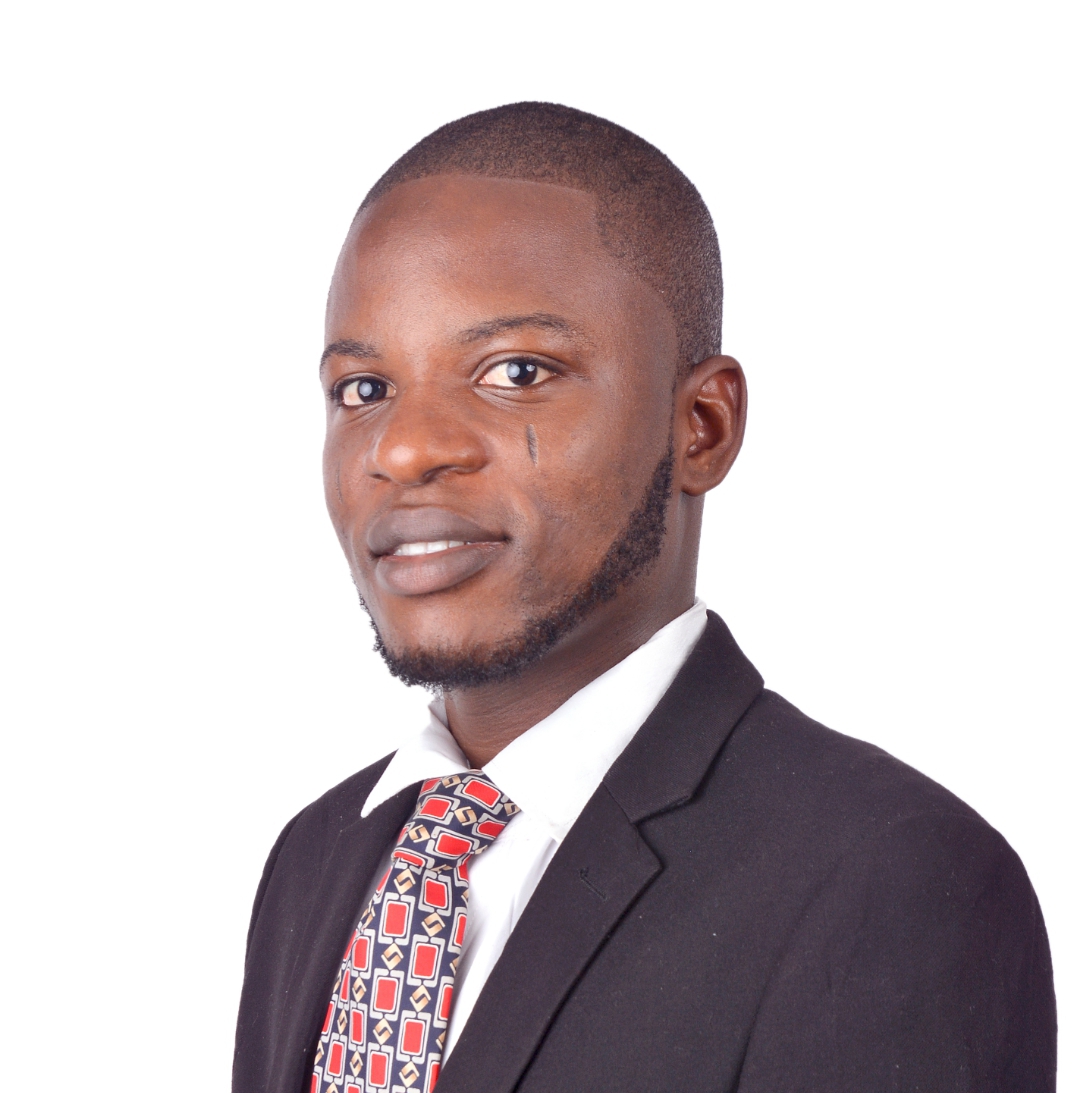 balogun toheeb
2022 Beneficiary
Balogun Toheeb is a first-class graduate of Biochemistry from Adekunle Ajasin University Akungba (AAUA), where he graduated with a GPA of 4.76/5.00. Toheeb interned at one of the leading bioscience laboratories in sub-Saharan Africa (the International Institute of Tropical Agriculture Ibadan), where he acquired molecular biology and bioinformatics skills. He also interned at the Centre for Bio-computing and Drug Development (AAUA), where he earned bioinformatics and computational biology skillsets.
Toheeb has presented at scientific conferences and received numerous awards and scholarships. He received a travel fellowship to attend the 2nd Nigerian Bioinformatics and Genomics Network Conference (NBGN). His oral presentation at the 2nd NBGN conference was awarded the best. Similarly, he won a scholarship to attend the 2nd scientific conference organized by the Nigerian Institute of Medical Research. He also got selected for the prestigious Lower Saxony International Summer Academy (Virtual) organized by Hannover Biomedical Research School Germany. He had the opportunity to present his undergraduate thesis and learn about immunotherapy and infectious diseases. He has published over 15 research articles in top scholarly journals with international recognition and collaborations. Toheeb is a certified reviewer for prestigious journals, including Elsevier (Computers in Biology and Medicine), SAGE (Cancer Informatics and Bioinformatics & Biology Insights) and SpringerNature (Bulletin of National Research Centre)
Toheeb was selected as one of the 34 successful applicants out of over 2500 applicants for the EducationUSA Opportunity Funds Programs 2021. Under the guidance of EducationUSA mentorship, he secured multiple fully funded PhD offers in R1 research universities such as Carnegie Mellon University and the University of California San Diego (UCSD). He received Lynn Fellowship for Purdue University PhD program, a Rutgers University PhD fellowship and the Rutgers Molecular Biosciences excellence award. As a top PhD applicant at UCSD, he was offered the prestigious Shurl and Kay Curci Foundation PhD Scholarship and a 6-year guaranteed campus housing. He is currently at the University of California San Diego for his PhD program in Biological Sciences. Toheeb is interested in molecular pharmacology and structural biology, especially in developing small molecules to treat metabolic disorders.
He hopes to harness biophysical techniques to elucidate protein structures and their metabolic functions and to develop novel drug candidates against such therapeutic targets.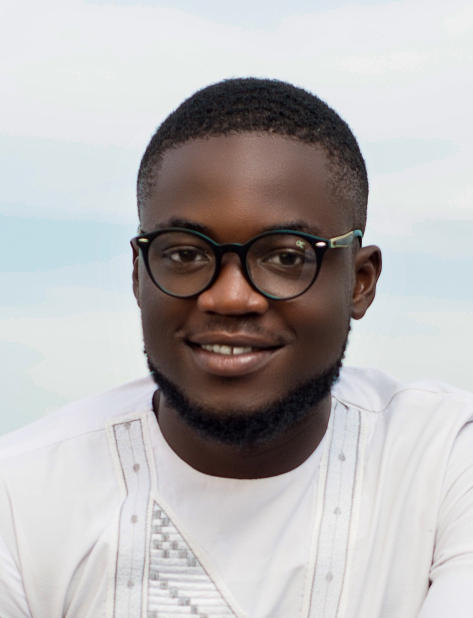 blessed chukwuemeka oguh
2022 Beneficiary
read more
close (x)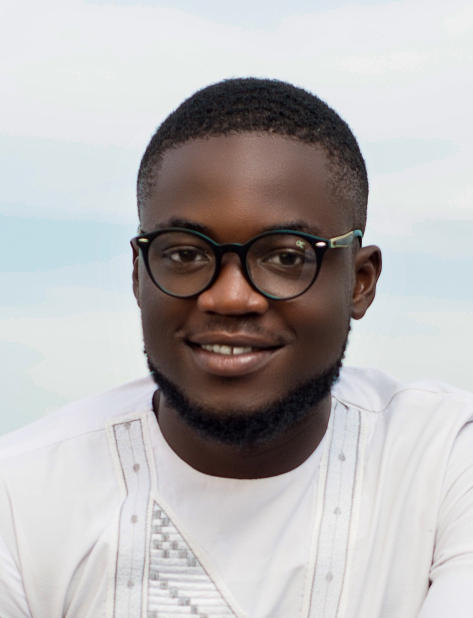 blessed chukwuemeka oguh
2022 Beneficiary
Blessed Chukwuemeka Oguh is a first-class graduate of Industrial Chemistry from the Department of Chemistry, University Of Jos, Plateau State, Nigeria. Blessed excelled in his academics and the several leadership positions he held at the university. As academic committee chairperson of the student chemical society (SCSN), he organised a team of tutors whose tutorial activities greatly improved student performance in the 2017/2018 session upon evaluation and comparison. As secretary, he also successfully managed the SCSN UNIJOS student Chemical week in 2017. Blessed was elected president of the student Polymer institute, SPIN UNIJOS Chapter 2018. As president, the institute was revamped for better inclusion and student participation in industrial visits. While on the National Youths Service Program, NYSC, in 2019-2020, Blessed served as a graduate assistant lecturer in the department of science laboratory technology at Zamfara College of Arts and Sciences. During this time, he enjoyed mentoring his students and helping them meet their coursework requirements. These experiences spurred his interest in Academia and the Chemical industry as he began applications for his graduate studies program.
Blessed is an EducationUSA Opportunity Funds Program (OFP) scholar. He was selected as one of the 34 successful applicants out of over 2500 applicants in 2021. Under the guidance of EducationUSA, he secured several fully funded offers for his PhD program. At the moment, he is at Wayne State University for his PhD (Chemistry) program. Blessed is interested in physical and materials chemistry, especially the relationship between materials synthesis, structure and properties at the atomic and molecular scale, and the thermodynamics of physical systems. He intends to develop reactor systems with adequate and sustainable clean energy sources and material feedstock for production process optimization.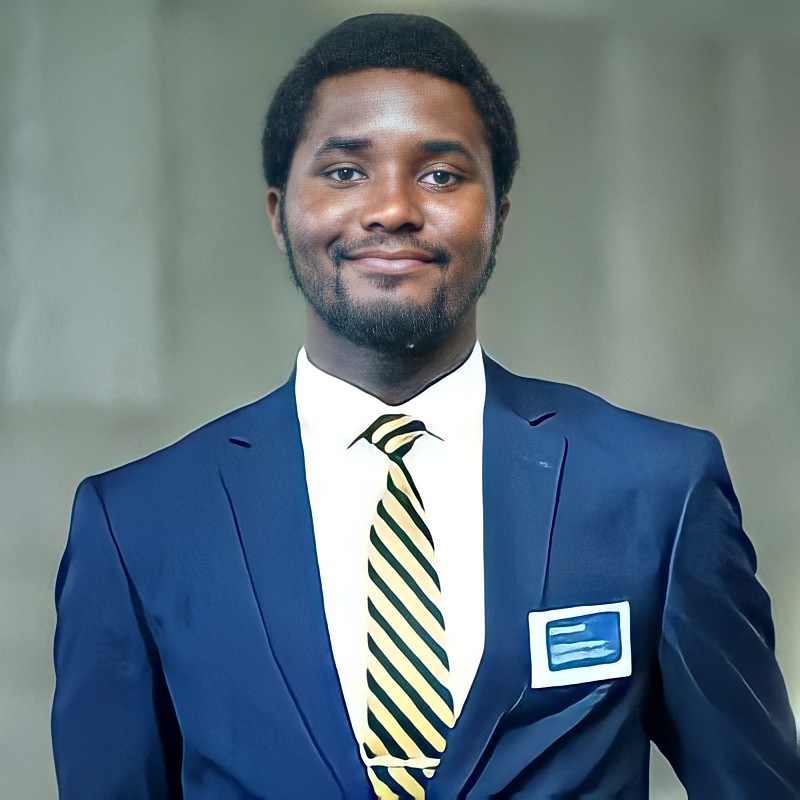 chika maduabuchi
2022 Beneficiary
read more
close (x)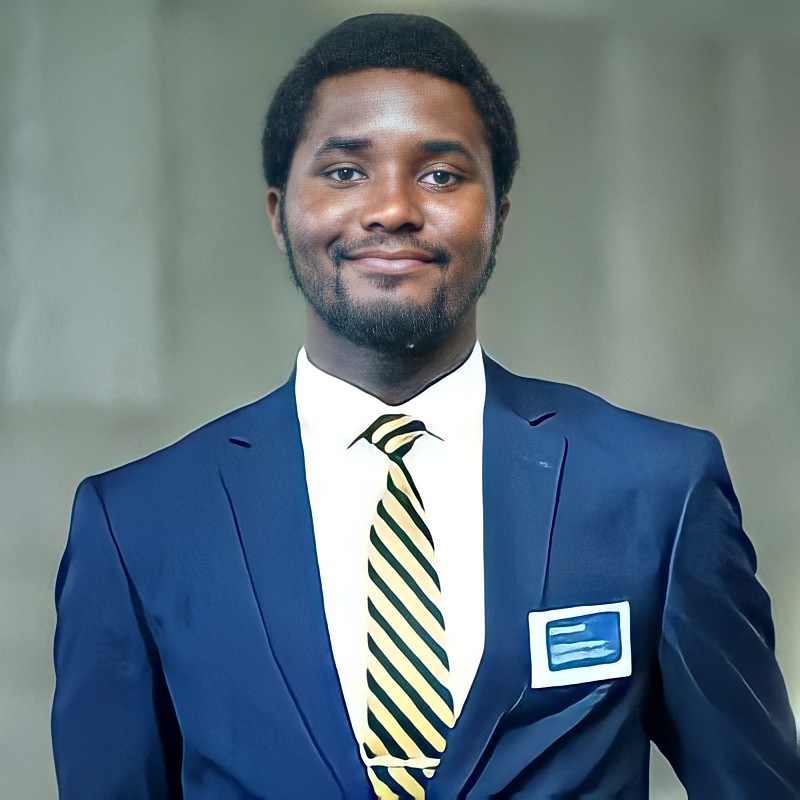 chika maduabuchi
2022 Beneficiary
Chika is an incoming graduate assistant at MIT. He obtained his Bachelor's Degree in Mechanical Engineering from the University of Nigeria Nsukka, and he started his Graduate studies at MIT in Fall 2022. His research at MIT seeks to discover new materials and uncover hidden trends in material data using artificial intelligence algorithms like natural language processing, k-means clustering, deep learning, random forests, etc.
Previously, he worked as a CAD engineer at LIEPNES, UNN, where he was responsible for developing complex geometries for 3D printing parts for clients. The primary tools used were Autodesk Inventor and PrusaSlicer. Before this, he was a senior researcher at the University of Nigeria Nsukka, wherefore he collaborated with distinguished energy researchers from the UK, China, India, and Mexico. It resulted in the publishing of over 30 research articles in internationally recognised journals and conferences on green energy technologies. The tools include Ansys, COMSOL Multiphysics, Autodesk Inventor, Excel, and MATLAB.
During his free time, He fantasizes about next-generation AI that will be as intelligent as humans!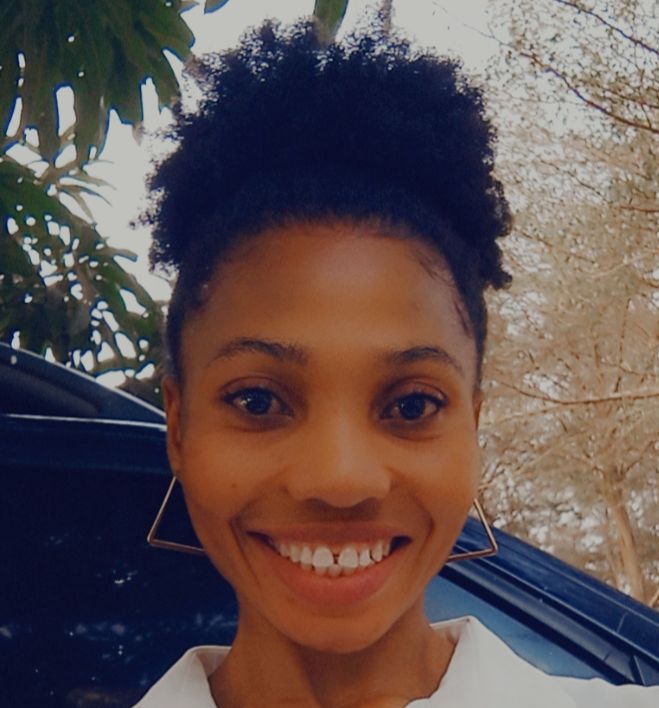 chisom maureen nwoye
2022 Beneficiary
read more
close (x)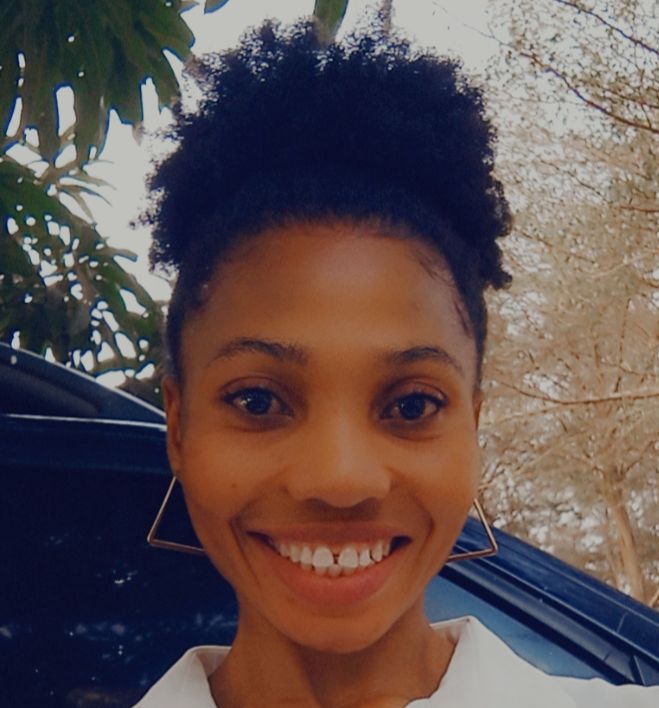 chisom maureen nwoye
2022 Beneficiary
Chisom Maureen Nwoye is a First Generation University Graduate who earned her Bachelor of Science degree in Microbiology at Michael Okpara University of Agriculture Umudike (MOUAU), Abia State, Nigeria, where she graduated amongst the top in her large class. Her story is that of persistence and determination, in which she meandered over several oppositions and constraints, especially those presented by her background, to achieve her dreams, finally emerging as the first university graduate produced in her family.
Chisom, while in school, played active roles in different volunteer and leadership opportunities aimed at empowering students as an undergraduate. She was appointed as a student trainer/facilitator by The Center of Entrepreneurship Development (CED MOUAU) under the department of Entrepreneurship studies to train her fellow undergraduates in the designated vocational skill she was gifted. She continued this engagement passionately over the years, even after she graduated from the school and has successfully trained and empowered about 2000 students from over ten different departments. She identifies with the vision of this scheme. She works closely with the coordinator to ensure that more graduates are produced in the university who are holistically trained and empowered to thrive in the marketplace.
Subsequently, her success and impact at the CED earned her a recommendation from her training supervisor/coordinator to become the first appointed 'Student Speaker' in the Department of Psychology and Counselling, to speak during Career Day events organized by the 'Practicum Students" of the department in different secondary schools in the southeastern part of Nigeria. This opportunity allows her to speak amongst several Career Professionals and Professors. Chisom explains that this exact opportunity which she calls a 'divine orchestration', grants her the privilege to interact directly and encourage teenagers in secondary schools, especially the school leavers, to pursue their dreams relentlessly. She uses this platform to emphasize the importance of acquiring higher education and how to prepare to succeed in the university environment making clear pointers to healthy networks and financial sustainability. It is through this engagement that she has been allowed to impact over 1500 teenage students that she conceived and birthed the vision of "Project Sourceteen", which aims to empower over 20,000 school leavers to become 'College Ready.'
Additionally, due to her innate passion for becoming a voice in health and medical development, Chisom has also found time to engage in free medical outreaches and health campaigns for underserved communities. She has joined several Non-Governmental Organizations such as FELEM.org (a health and evangelical scheme), Project Pink Blue (a cancer awareness and sensitization scheme), NIFES MOUAU (a students' evangelical mission where she also held a position for two years as a Publicity Secretary) and many more in the past, actively volunteering during their occasional events. Chisom has also undertaken several internship positions in different clinical and research laboratories to develop her skills and hands-on research competence in her field. She asserts that her first internship opportunity through SIWES she completed in a medical lab, was her 'research bedrock', which provided her with a platform to learn what she has always loved, granting her the exposure and engagements that helped her establish her desires to pursue her education further in advanced translational biomedical research.
Consequently, Chisom is a 2022 EducationUSA Opportunity Funds Program Scholar. She was amongst the 40 successful applicants selected out of the over 2000 pool of applicants. Chisom applied and secured a fully funded PhD program in Interdisciplinary Bioscience Research with a focus on Molecular Biology; she is interested in understanding & employing the advances in molecular biology to comprehend the molecular pathway of human disease pathogenesis, its diagnosis and therapeutics. She would love to apply her knowledge & skills in genomic medicine to facilitate disease treatment and novel drug discoveries in an intensive research environment, as she has a keen interest & desire to bridge the health divide & inequities using her findings and solutions.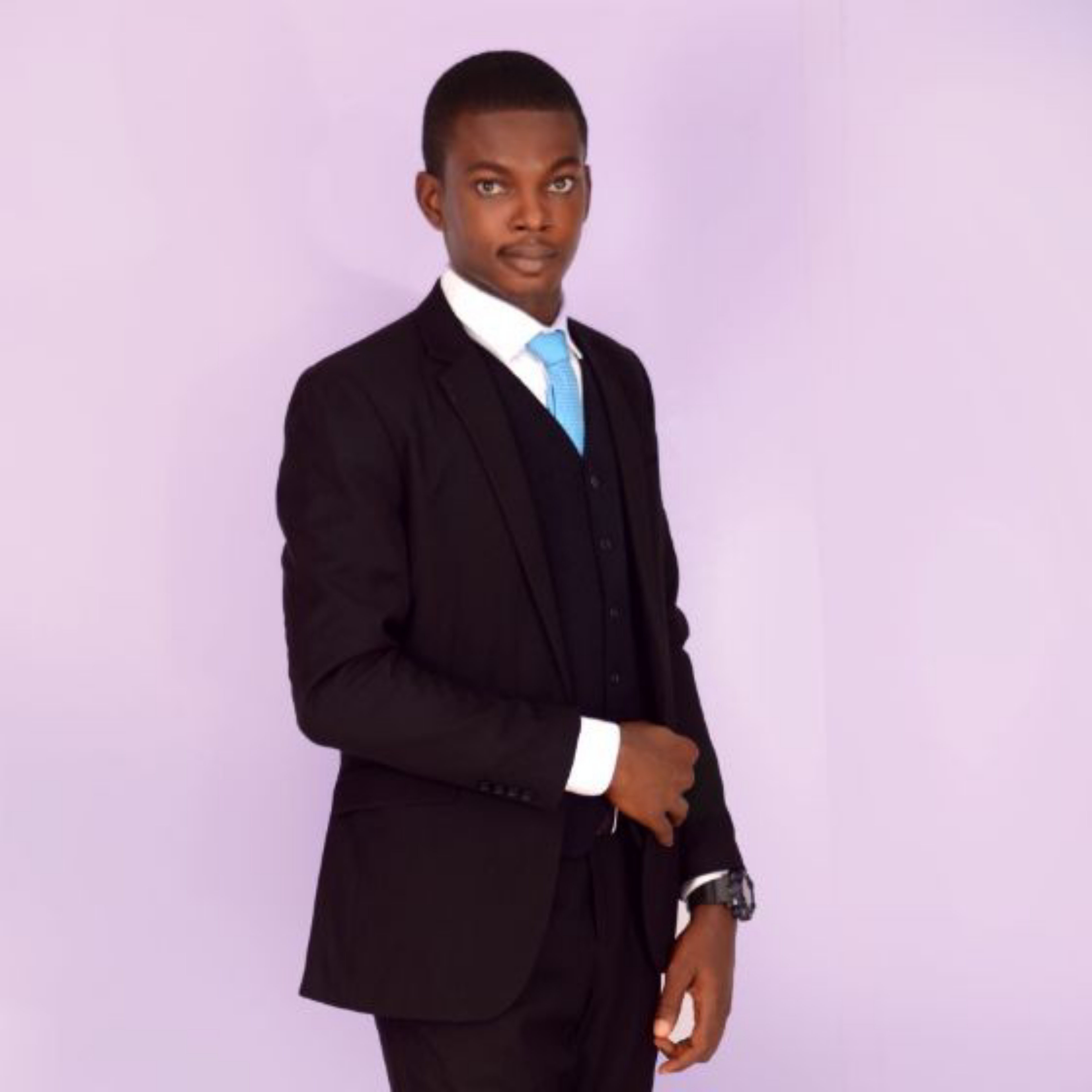 chukwuma ezenwata
2022 Beneficiary
read more
close (x)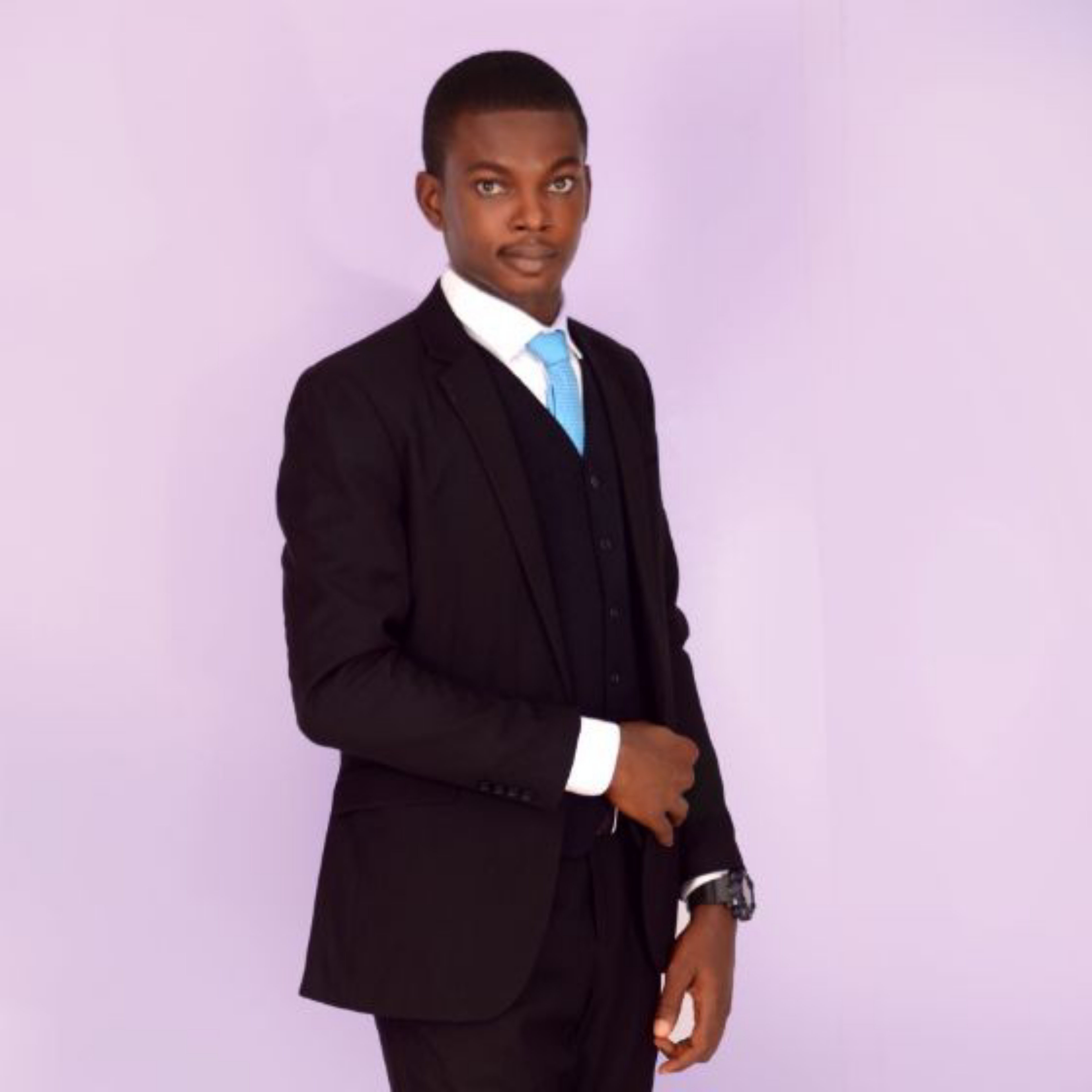 chukwuma ezenwata
2022 Beneficiary
Chukwuma Ezenwata earned his Bachelor's degree from the Prestigious University of Benin. He graduated with a First Class degree from the Peerless department of Production Engineering.
He served at the Ministry of Science, Technology and Innovation, Asaba, Delta state, where he implores his Planning, Research, and Project Management skills in managing tasks of science and technology related background. He was also an active member of the National Emergency Management Agency where he engaged in community development service. It would be worthy to also mention that apart from his official duties and assignment by the Federal Government of Nigeria, he volunteered as a Graduate Teaching assistant where he taught more than 350 culturally diverse high school students at the Westend mixed secondary school in Asaba, Delta state.
Furthermore with the consistent assistance from the EducationUSA Advisers, he got admitted into the School of Material Engineering at Purdue University for his PhD Program with full funding.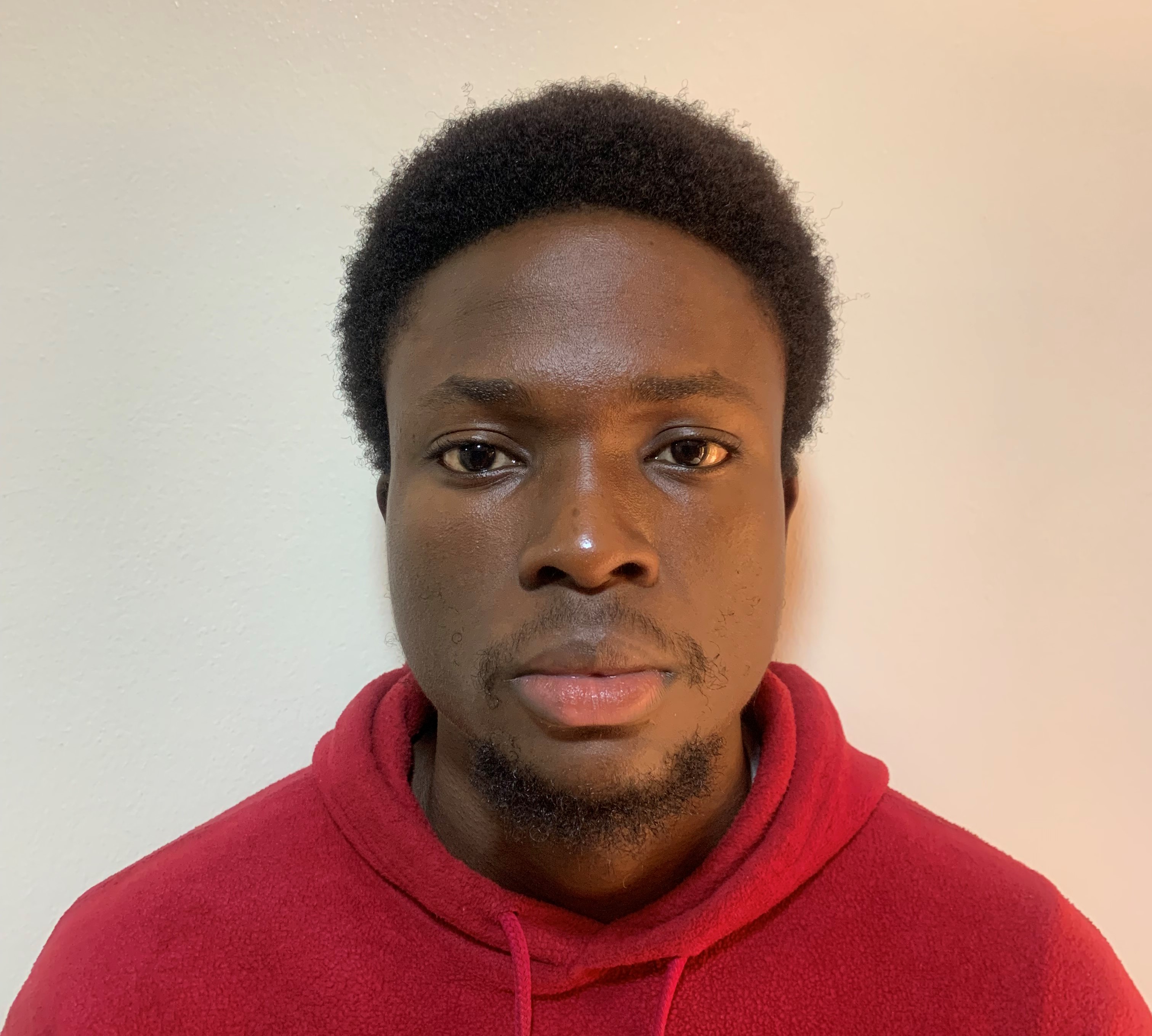 daniel ibukunoluwa
2022 Beneficiary
read more
close (x)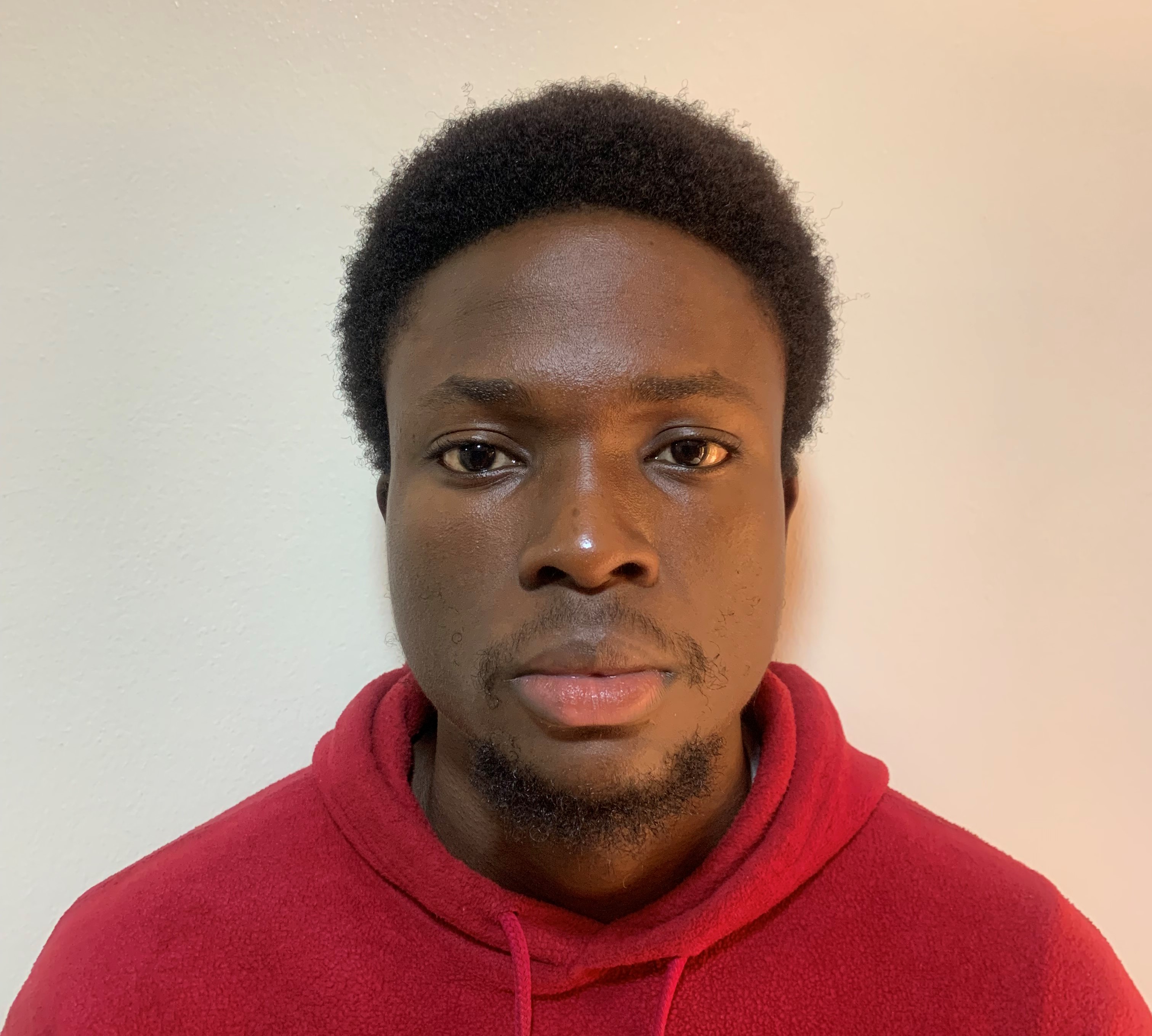 daniel ibukunoluwa
2022 Beneficiary
Daniel hails from Ilesa-East in Osun State in Nigeria and is the second born in a family of five. He grew up in Ipaja in Lagos State and had primary and secondary education in the same state. While in secondary school, he topped his class several times and won several awards. Growing up wasn't easy for his family. His parents sacrificed their comfort to ensure he and his siblings went to school. Throughout his secondary school education, his parents were usually in debt to pay his school fees. His constant turn out of good grades every semester was the motivation that kept his parents going and not discouraged.
He proceeded to The Obafemi Awolowo University, Ile-Ife, Osun State, Nigeria, in 2015. He graduated with a First Class Honours degree in Mechanical Engineering and was among the only four students to finish with a First Class in a class of over 70 students. Something exciting about this guy is that in his 100level first semester on campus, he started with a CGPA of 3.88/5.00, and he was eventually able to cross the 4.5 mark due to his penchant for in-depth studying, perseverance, diligence and because of his burning desire to make his family proud. Daniel led several group projects during his program and topped his class several times.
During his undergraduate days, he took tutorials on several challenging and complex courses for his classmates and other students at the Department of Mechanical Engineering. He was also the course representative for his final year class and a department teaching assistant. He was a vibrant member of the Nigerian Institute of Mechanical Engineers (NiMechE) Student chapter. During the NiMechE'19 student week, he anchored a Plant Design Management System (PDMS) Software training, where he trained students on "Modelling a Compressor SKID via the PDMS Software". Also, as a student member of the Society of Petroleum Engineers (SPE), he was part of the Local Organizing Committee (LOC). He was always in charge of creating awareness for several SPE programs on campus.
He also had an internship stint with the National Engineering and Technical Company (NETCO) Limited (a subsidiary of the Nigerian National Petroleum Corporation), where he learnt how to design several mechanical types of equipment in oil and gas plants, using up-to-date design codes, standards and software. Daniel also plays the keyboard in his local church and strongly supports Arsenal FC.
Daniel has always desired to further his studies in Mechanical Engineering and had so many unanswered questions on how to go about it. During the lockdown in 2020, he heard about the EducationUSA Opportunity Funds Program from a "How to School in the U.S." webinar anchored by a fellow OFP scholar, Adeyemi Kayode, and he prepared to apply during the coming year. During his National Youth Service in 2021, he applied for the 2021/2022 OFP program and got selected among 33 other scholars. Through the help of his EducationUSA advisers and mentors, he got admitted into eight schools and had three fully funded offers. Daniel proceeded to the University of Nebraska-Lincoln, United States, for his PhD program in Mechanical Engineering with a research focus on Additive Manufacturing and Micro/NanoScale Materials (Nanotechnology). Daniel says, "I am very grateful for the EducationUSA OFP program because my dreams have come true through the program, and I am very optimistic about the future. There was no way I could have afforded the necessary fees to apply to schools in the US. Our advisers are the best. They pushed us, prepared us and made the path easy to land the fully funded offer. I am nothing but thankful."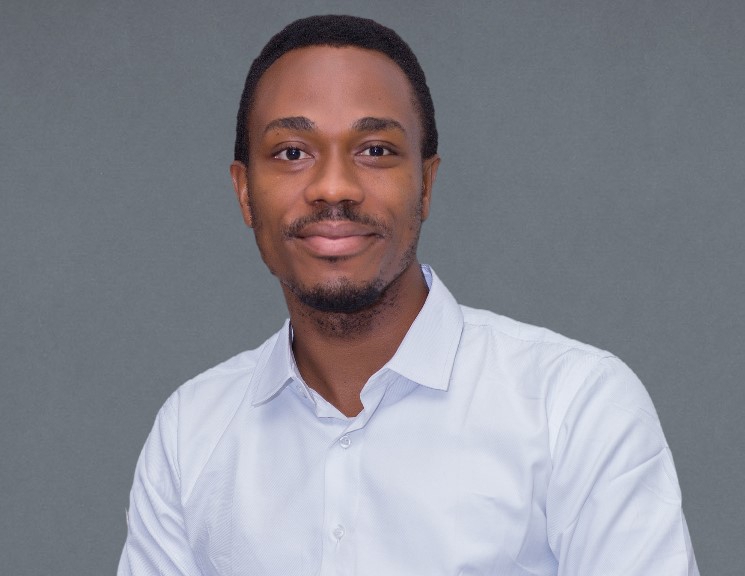 dolor roy enarevba
2022 Beneficiary
read more
close (x)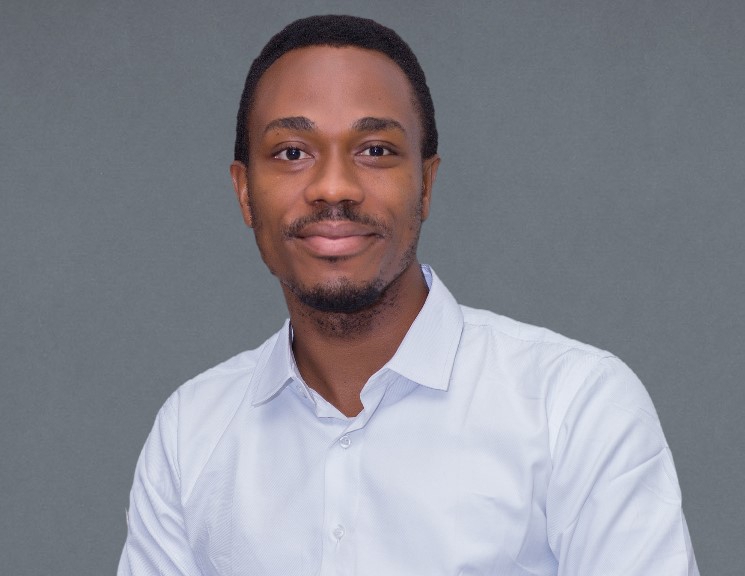 dolor roy enarevba
2022 Beneficiary
Dolor completed his bachelor's degree in Mechanical Engineering with First Class Honors in 2015 from the Federal University of Petroleum Resources, Delta State. During his undergraduate days, Dolor was the Chess Captain and the Sports Secretary for the Student Union Government for two terms. He represented his university in both National and International chess tournaments.
Dolor is also an EducationUSA Opportunity Fund Scholar who received a Graduate Research Assistant position worth $53,000 from Oregon State University, where he is currently pursuing a PhD in Mechanical Engineering. His research area is in Sustainable Life Cycle Engineering, and he focuses on understanding the Industrial Processes and Environmental Impact of Hemp Production.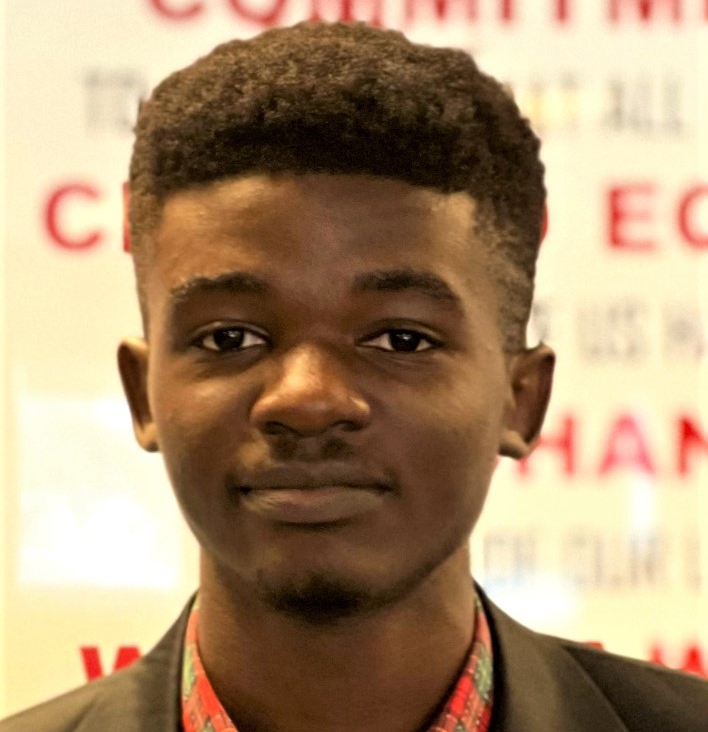 elijah samuel umana
2022 Beneficiary
read more
close (x)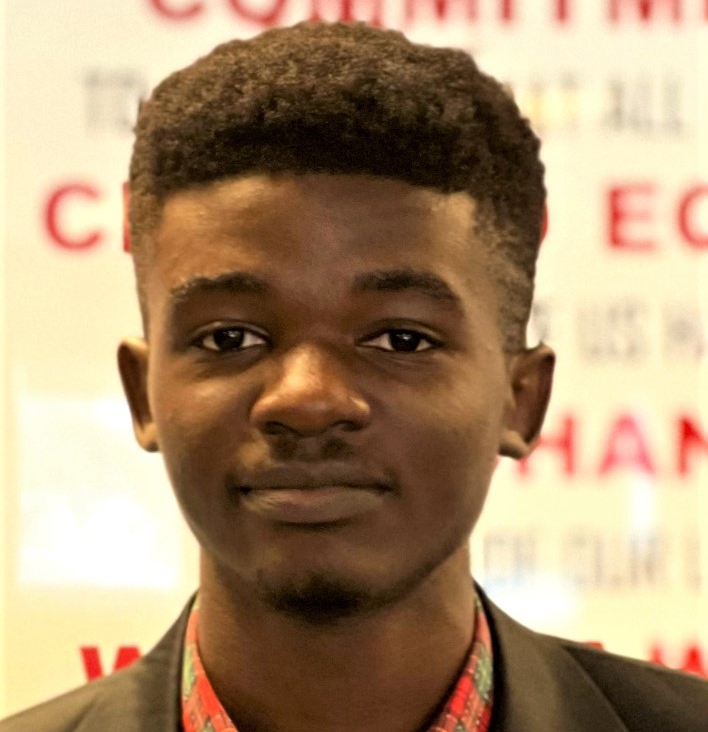 elijah samuel umana
2022 Beneficiary
Elijah Samuel Umana was born and raised in the northern part of Nigeria, where he completed his Primary and Junior Secondary education. However, he is originally an indigene of Akwa Ibom state, where he completed his Senior Secondary education. Elijah graduated from Centenary Star College in Uyo, Akwa Ibom State, where he served as the Valedictorian of his class, the Senior Prefect of his school, and President of the Junior Engineers, Technicians and Scientists (JET's) Club. He also led his non-profit organisation, Vortec, which sought to connect and train young innovators in his school using human-centred design thinking to apply STEM skills in solving problems. Throughout his high school years, Elijah constantly demonstrated exceptional academic excellence and served as a source of inspiration to his peers through his purpose-driven leadership.
Elijah was widely known for his passion for bringing prototypes of his innovations to life using the limited resources he had. Inspired by the unstable power supply in his community, in 2018, he created a solar-powered multifunctional digital eyeglass for students that could emit light configured for reading at night, charge smartphones, and even play music through its internal earphones. This innovation led him to win the 2018 Indomie Independence Day Intellectual Bravery Award, amongst other national recognitions. As the President of JET's club, he led several projects, one of which included an automatic wristwatch sanitiser sprayer his team worked on in response to the Covid-19 outbreak. After being commended by his State's Commissioner for Education, he was selected to represent Akwa Ibom State at the 21st National JET Competition. At the competition, He emerged with a Certificate of Merit Award for his exceptional performance and for being one of the top 4 finalists out of 36 competing states.
After getting selected as an EducationUSA Opportunity Funds Scholar, Elijah decided to take a gap year, during which he majorly dived into his interest in scientific research while attempting to expand his non-profit organisation, Vortec. He became one of the only five students in Nigeria selected to participate in the pioneering BUILD Nigeria cohort program and hence partook in their Summer Research Peer Mentorship Program. He was also chosen as a Young Researcher at the Junior Academy by the New York Academy of Sciences, where he participated in 120 days of research challenges. Elijah ended up amassing four research papers centred on sustainability and innovation in environmental, climate change, and energy fields. His team's research on enhancing the use of flexible electricity led him to become a Winner of the Junior Academy Flexible Electricity Challenge. Outside of STEM, Elijah loves listening to classical and jazz music. He taught himself to play the piano and acoustic guitar and volunteered as the pianist for his Church's choir.
Elijah received admission into various competitive institutions ranging from partial to full-ride scholarships. These include Minerva University, Howard University, University of Southern Missippi, and more. Elijah has resumed at Minerva University, California, on a full-ride need-based scholarship where he hopes to major in Computer Science & Artificial Intelligence.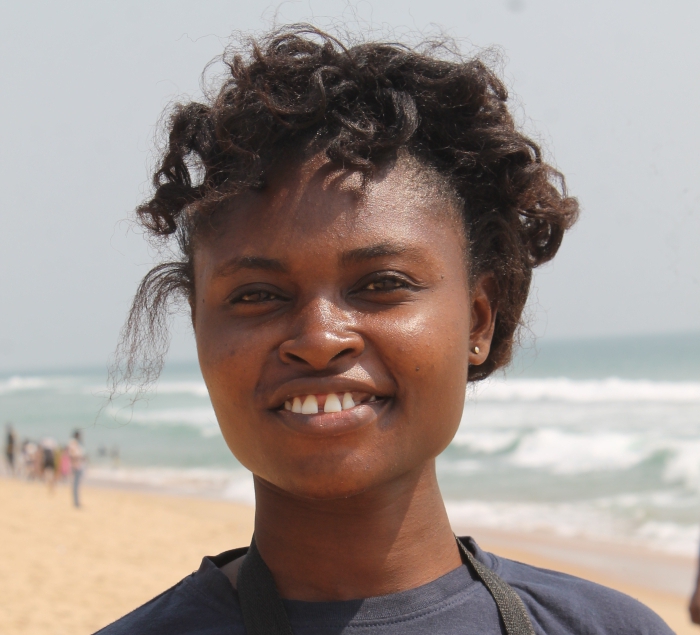 esther nosazeogie
2022 Beneficiary
read more
close (x)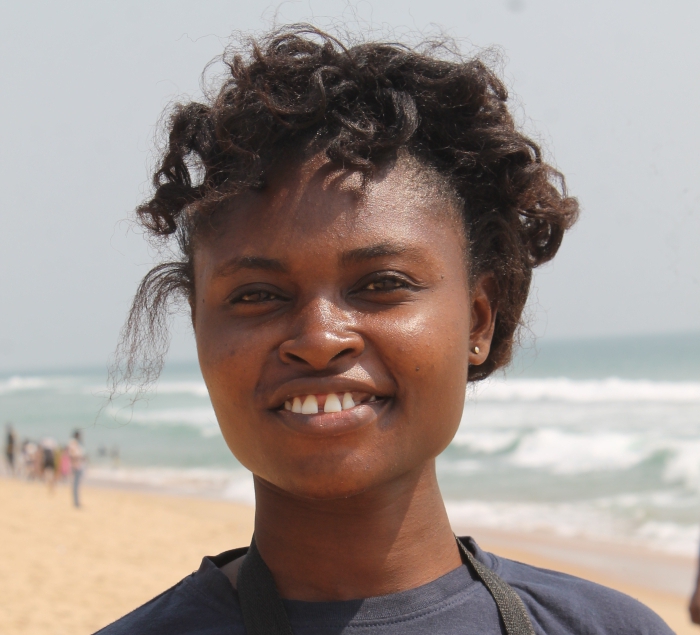 esther nosazeogie
2022 Beneficiary
Esther Nosazeogie is a conservation biologist and science writer based in Lagos, Nigeria. She is also a Research Officer at the Nigerian Institute for Oceanography and Marine Research. An alumna of the A. P. Leventis Ornithological Institute, Esther, is interested in studying the role of top predators (especially birds) in coastal and marine ecosystems towards their management and conservation. Esther is also passionate about communicating conservation science to nonscientists and hosts a publication (newsletter/podcast) at naturestorynigeria.substack.com, which focuses on local conservation work. She serves as one of the 2021/2022 ambassadors of the East Atlantic Flyway Youth Forum.
Esther is now an EducationUSA Opportunity Fund Scholar. She got a fully-funded PhD position in the School of Marine and Atmospheric Sciences at Stonybrook University, where she is currently majoring in Marine Sciences.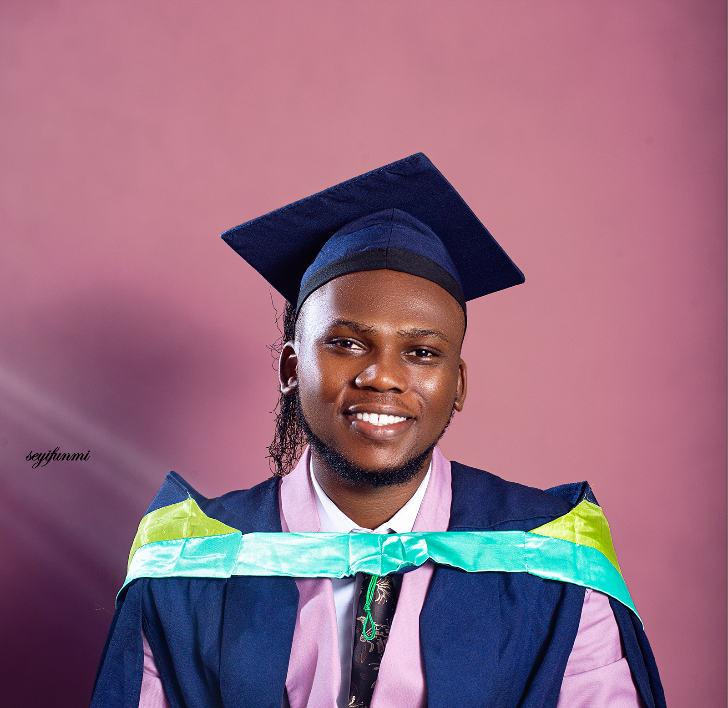 festus adegbola
2022 Beneficiary
read more
close (x)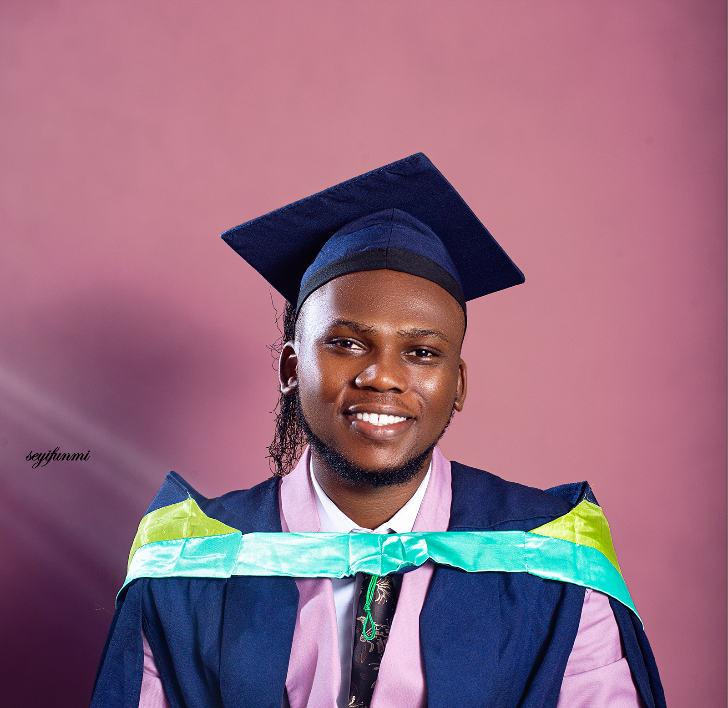 festus adegbola
2022 Beneficiary
Festus Adegbola received a Bachelor of Science degree in Wildlife Management from the University of Ibadan in 2020, where he graduated as the Best Graduating Student in his department and faculty. Festus actively participated in various leadership roles during his studies. As an undergraduate of Ibadan, Festus served as the President of the Faculty of Renewable Natural Resources Students' Association with over 700 students. He initiated diverse training, seminars, tutorials, faculty lectures, and dinners that have been successful. Upon his graduation in 2020, Festus was also appointed as the Head of Capacity Building for the Nigerian Society for Environmental Conservation (NSEC). Part of his numerous contributions includes planning and executing a symposium to discuss the theme of ecosystem restoration on World Environment Day 2021. Additionally, He led a team to organize an essay writing competition with an environmental conservation topic to commemorate World Environment Day. The essay was targeted at youths to inspire a generation that will take positive actions to save their environment.
Festus Adegbola is an EducationUSA Opportunity Funds Program Scholar. He applied for the program in 2021 and was among 34 successful applicants selected out of over 2,500 candidates who completed an application. Festus secured a fully-funded offer from the University of Buffalo where he is presently undertaking a Doctoral program in Geography. His research area is Earth Systems Science, and he focuses on Ecosystem Monitoring for Management Applications. His project will develop an operational system and tools for monitoring the vegetation state of a fire-prone shrubland ecosystem. His study region is the Cape Floristic Region of South Africa, which contains 20% of Africa's plant diversity and is a Global Biodiversity Hotspot and UNESCO World Heritage Site.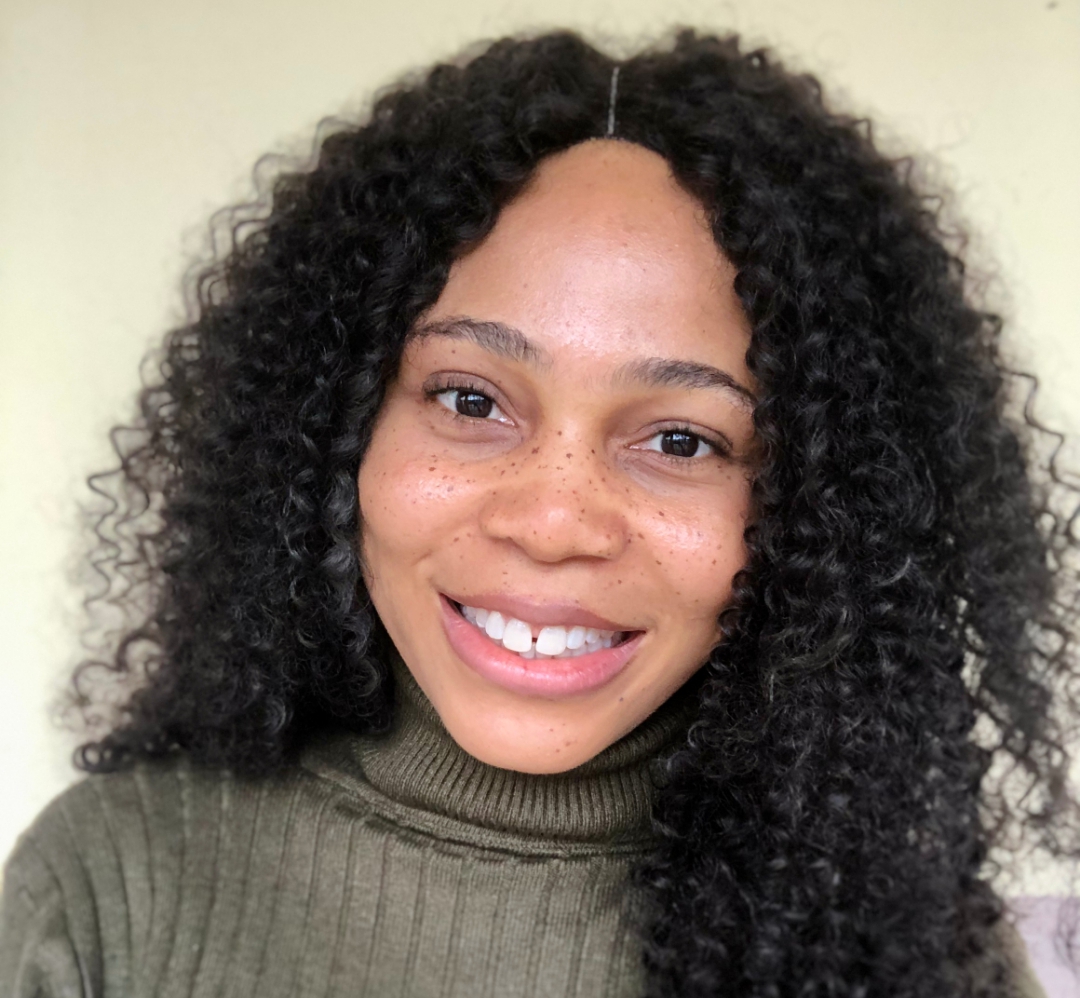 irene ibiwari ikiriko
2022 Beneficiary
read more
close (x)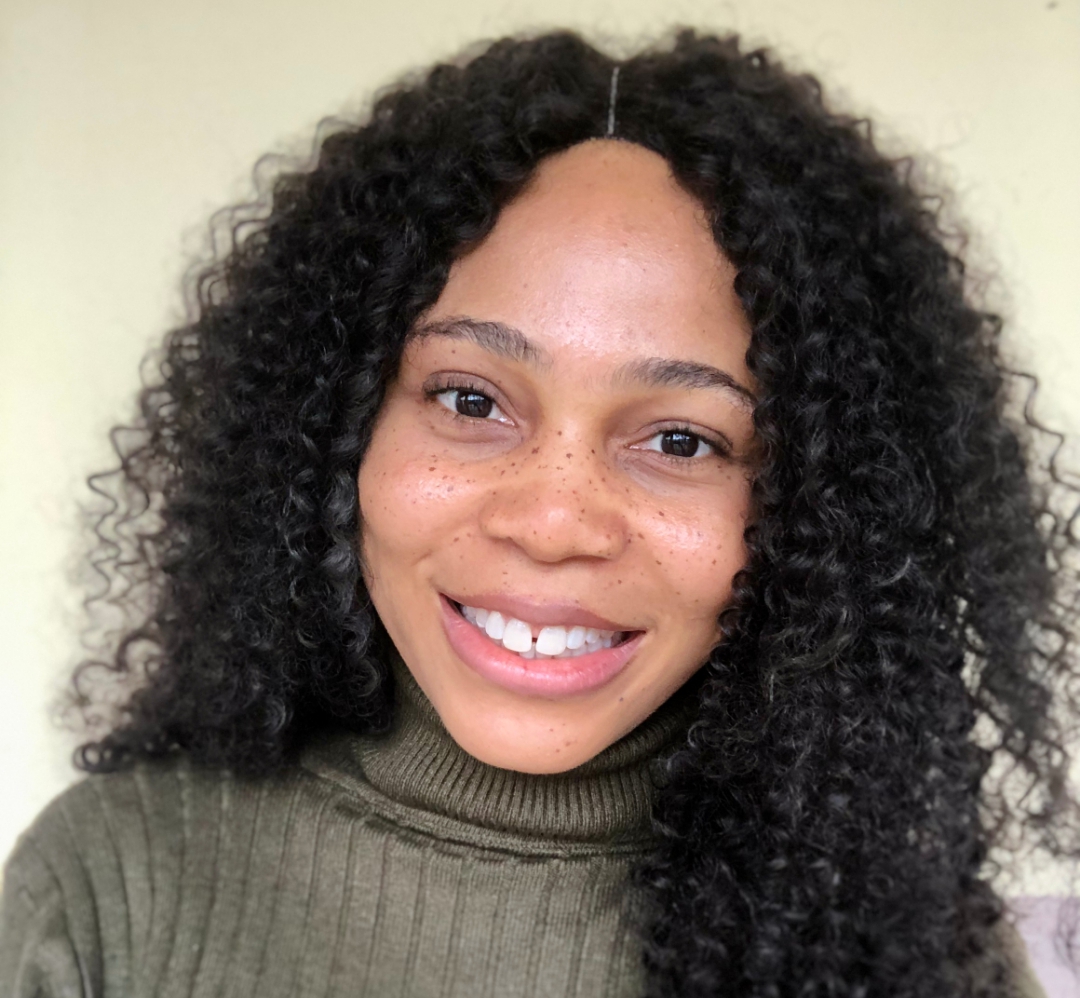 irene ibiwari ikiriko
2022 Beneficiary
Irene Ibiwari Ikiriko is a Plant Molecular Biologist and Assistant Lecturer at the University of Port Harcourt, Nigeria. She received a Bachelor of Science Education in Biology Education from the University of Port Harcourt, Nigeria, in 2017, recording the first time her department produced a First Class graduate since its inception. Recognizing the challenges with the global food system and wanting to become actively involved in scientific research towards crop improvement, she proceeded to the University of Lagos for a Master's degree in Cell and Molecular Biology with a specialization in plant breeding. She emerged as the best graduating student in the department with a distinction.
In further pursuit of her dream towards scientific contribution to diversifying the current global food system, Irene applied for and was selected to participate in the EducationUSA Opportunity Funds as a PhD applicant in 2021. Irene attests that "I have always primarily motivated myself towards success. However, being in a family with people experiencing similar stories as you and striving towards success steers something in you. It motivates you to try even harder than you could have imagined "trying" was possible. For example, I was motivated to shoot my shot at my PI after a boot camp session where conversations bordered around shooting your shot despite all else. I am forever grateful I sent that email that afternoon in August." In December 2021, Irene secured a fully funded offer at the University of Delaware to quantify crop biomechanics towards improving their yield, beginning in Summer 2022. As an OFP success story, Irene hopes to be the motivation that other outstanding students respond to, just as others were for her. Irene was also named one of the top applicants to the Plant Biology PhD program at UC Davis, where she is presently studying.
Outside the academic environment, Irene cheerleads the Dauntless Widows Foundation targeted crowdfunding tuition expenses for low-income widowed families in Nigeria and has been able to fund students from 20 families in the last four years.