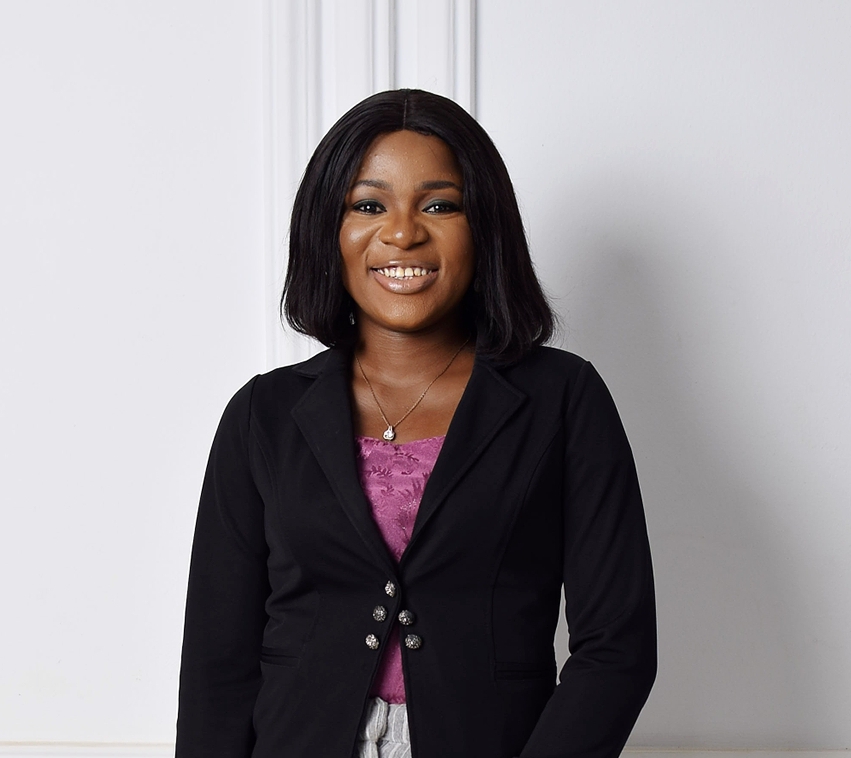 adebola esther adeniji
2023 Beneficiary
read more
close (x)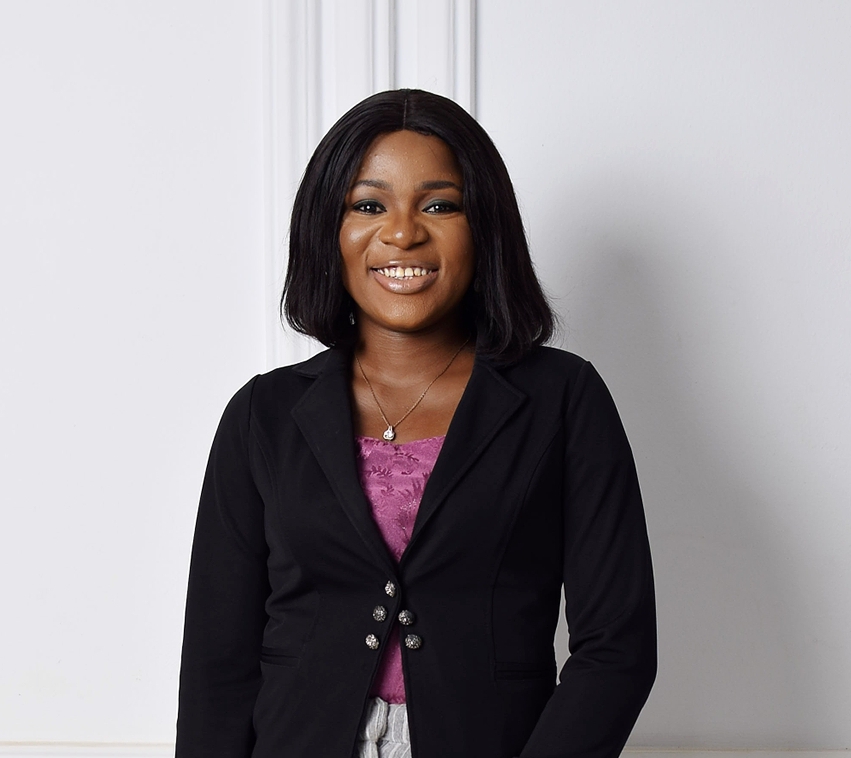 adebola esther adeniji
2023 Beneficiary
Adebola Esther Adeniji holds a Bachelor of Technology (B Tech) degree in Ecotourism and Wildlife Management from the Federal University of Technology Akure (FUTA). She graduated with a first class and was the best graduating student in her department. She has great interest in natural resources conservation and sustainable management.
During her National Youth Service Corps, She worked as a research assistant at the Forestry Research Institute of Nigeria where she gained more knowledge in Geographic Information System (GIS) and remote sensing and its application in natural resources conservation and management. She collaborated in a research titled 'Probabilistic Cellular Automata Modelling and Simulation of Land-Use Changes in Okomu National Park' which has been published in a peer reviewed journal. After her National Youth Service, to hone her skills in GIS and remote sensing she interned at the Center for Space Research and Application, FUTA. She is also a recipient of the IDEA WILD research equipment grant. She volunteered with non-governmental organizations focusing on making contributions to natural resources conservation and management such as Eden world initiative, Elom greenie, among others.
She got selected among the 27 successful candidates out of over 7000 applicants for the EducationUSA Opportunity Funds Program for the 2022/2023 cohort. Through the mentorship and financial help of EducationUSA, she successfully passed all the hurdles of getting into a graduate school with fully funded admission in the US. She secured a fully funded admission in the Ecological Sciences and Engineering interdisciplinary doctorate program at Purdue University.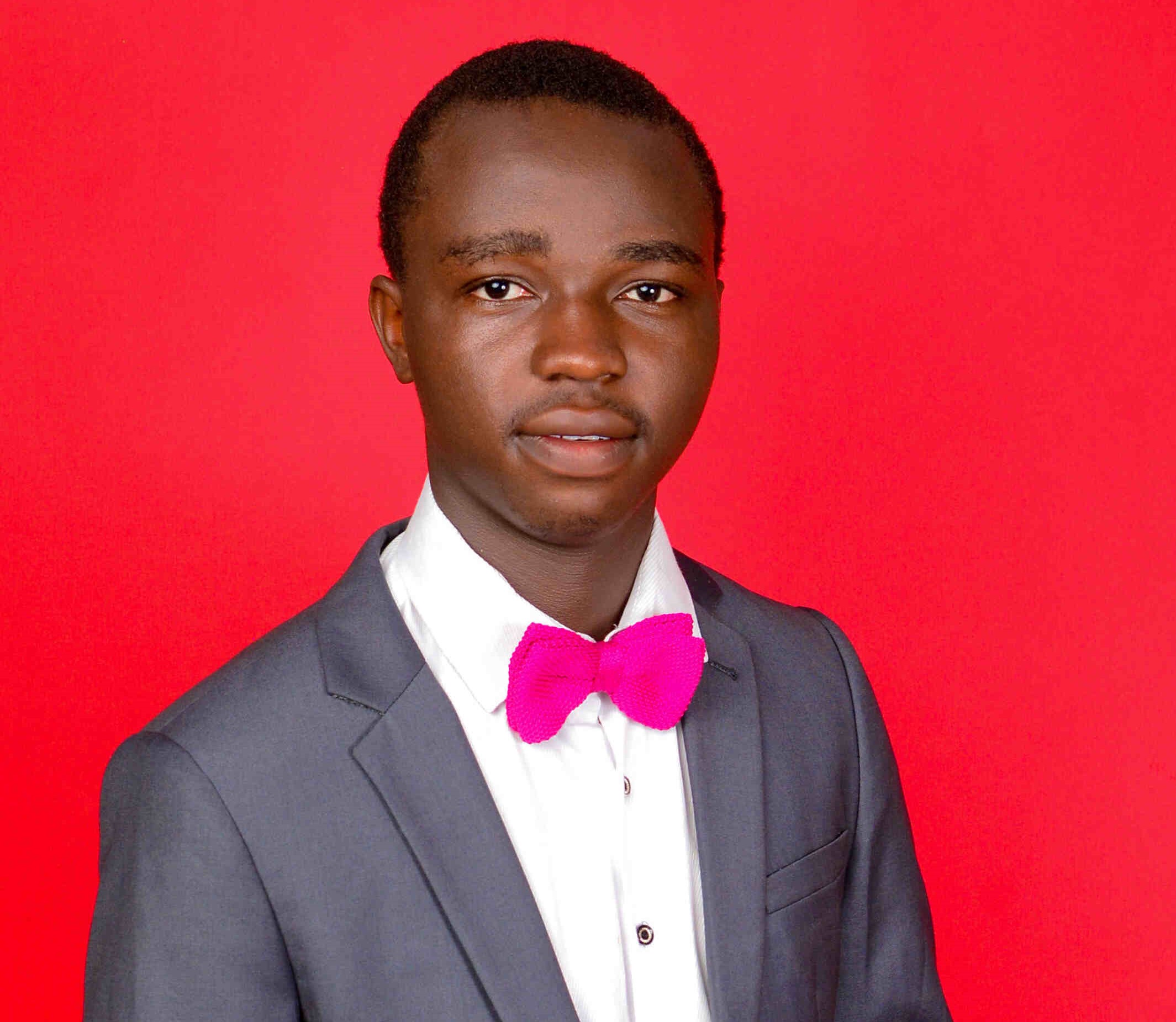 adeyemo john
2023 Beneficiary
read more
close (x)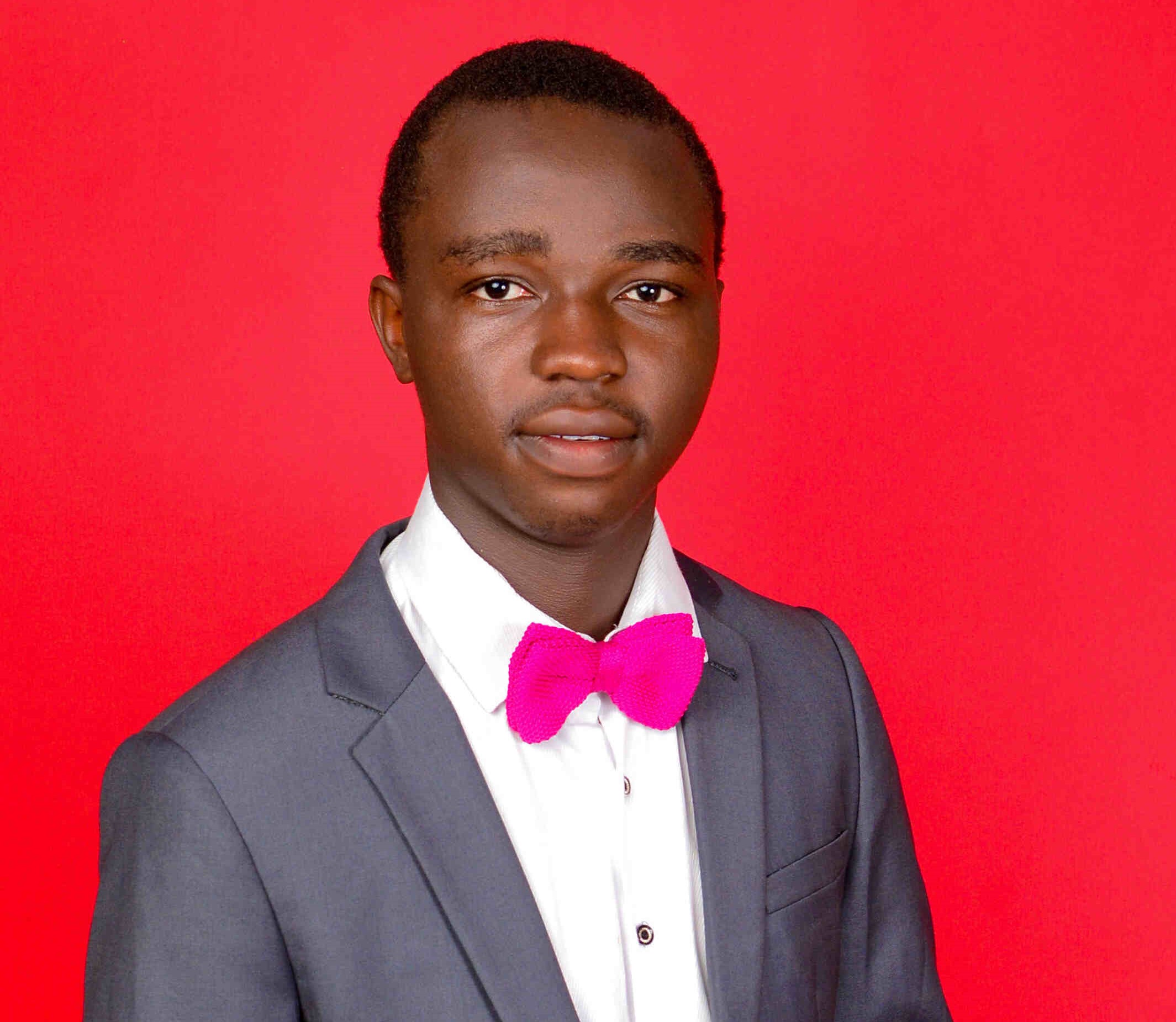 adeyemo john
2023 Beneficiary
John Olusegun Adeyemo was born and raised in Abeokuta, Ogun State, where he completed his primary and secondary education. From his early years, John exhibited a thirst for knowledge and an unwavering dedication to self-improvement, evident even during his primary education.
Transitioning to Ideal Comprehensive College for his secondary education, John faced initial academic challenges, particularly in the field of Mathematics. However, he persevered and displayed an exceptional academic trajectory, culminating in his appointment as Senior Prefect during his final year of high school. Recognizing the need to cultivate excellence among his peers, John co-founded the Quiz Club, a commendable initiative aimed at grooming the top 1% of students for various competitions. Notably, John represented his school in numerous competitions, consistently delivering outstanding performances.
During the pandemic, John represented ICC at the SG Holdings Quiz competition for STEM students in his state. After several rigorous rounds, he emerged as the best STEM student in his region and 4th in the state. John graduated as the valedictorian with the best result from Ideal Comprehensive College and scored 313 in the Unified Tertiary Matriculation Examination.
Discovering the Opportunity Funds Program, John took a leap of faith and submitted an application, despite the slim odds of acceptance. His determination paid off when he received the news of his selection as an Opportunity Funds Program scholar. This came with a lot of responsibility as John knew next to nothing about the US application process. John received numerous rejections after submitting his initial applications to a variety of institutions in the US, including Minerva University. Reflecting on the process, John started Intellect Africa aimed at helping high school students understand the numerous opportunities available to them.
Despite encountering numerous rejections during his arduous journey, John refused to be deterred. For the final time, he applied for the fall of 2023, enduring a rollercoaster of emotions along the way. Ultimately, John received acceptance letters from notable institutions such as Stetson University, Florida Southern College, and Alabama A&M University, each accompanied by partial to full funding opportunities. Come fall 2023, John will be resuming at Alabama A&M University on a full scholarship covering the cost of attendance, where he hopes to study Computer Science.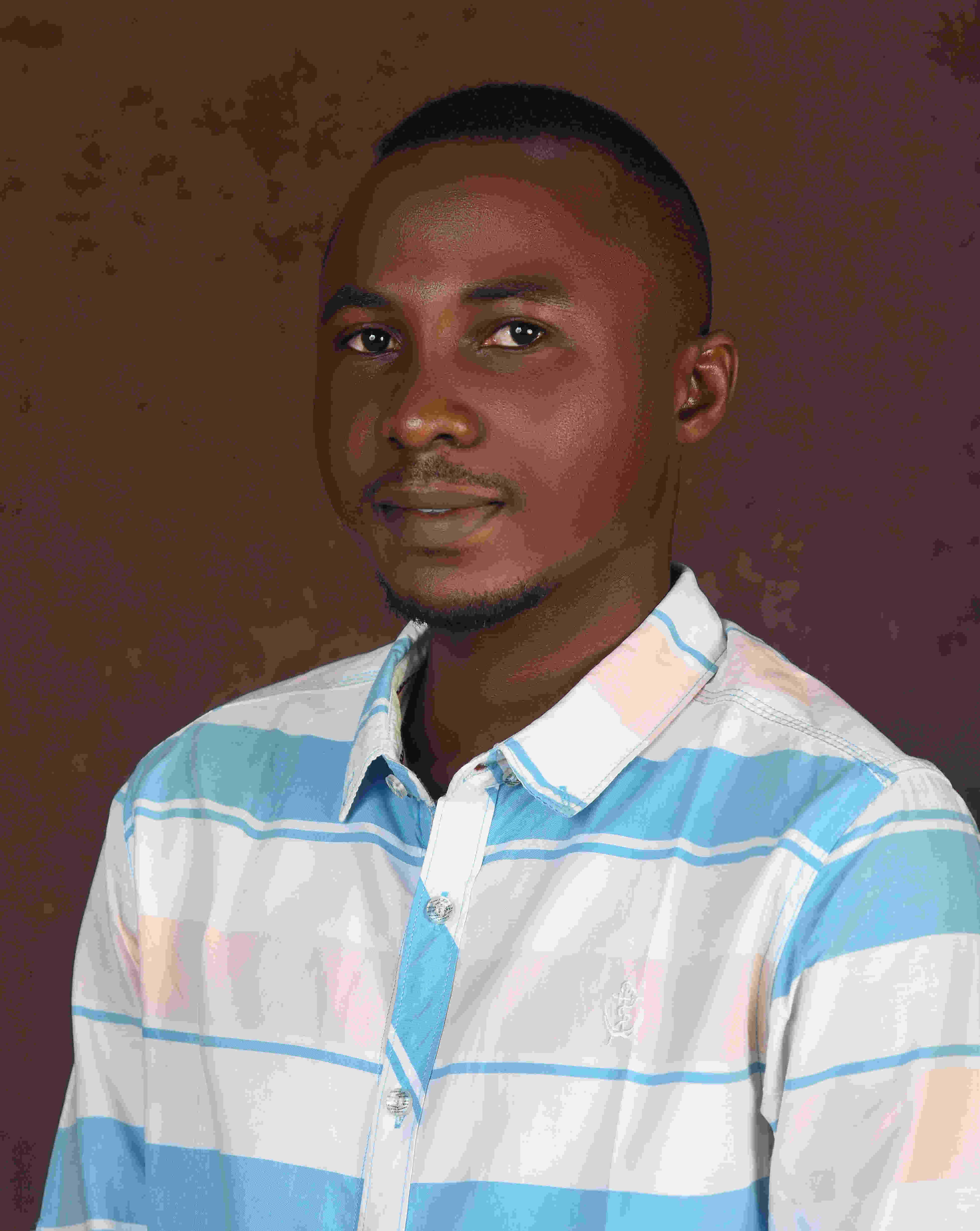 aondoakaa philip ityotagher
2023 Beneficiary
read more
close (x)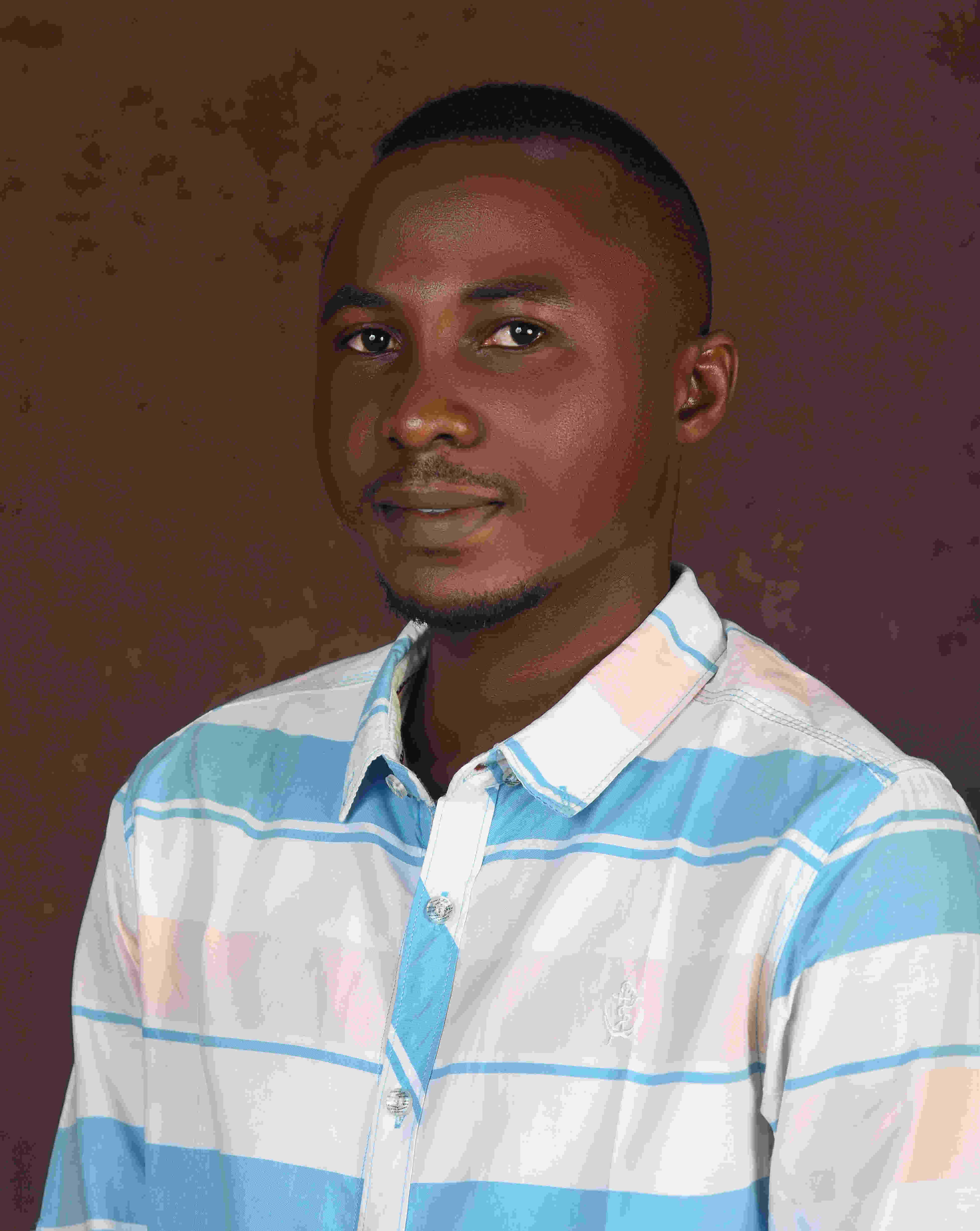 aondoakaa philip ityotagher
2023 Beneficiary
Aondoakaa Philip Ityotagher holds a Bachelor of Science degree in Food Science and Technology with first-class honors from the University of Agriculture Makurdi, Nigeria where he received various awards including the award as the best graduating student in the 2016/2017 academic session. He worked as a student intern at the National Agency for Food and Drug Administration and Control (NAFDAC), Kaduna Area Laboratory where he analyzed NAFDAC-regulated food products to ensure that established quality requirements were met.
He is also a volunteer member of the International Human Rights Commission. In 2023, Aondoakaa completed his Master of Science degree in Food Technology with distinctions from the University of Ibadan, Nigeria. He is passionate about food science research, particularly in the areas of value-added processing of food materials and the development of functional foods and bioactive components to improve public health and lower the risk of chronic diseases. He currently has three (3) publications to his name.
Aondoakaa is an EducationUSA Opportunity Funds Program (OFP) scholar. Through EducationUSA he was able to apply successfully to graduate schools in the US. He secured a fully funded offer for his Ph.D. program in Food Science and Technology from the University of Georgia, United States. His research will be focused on enzymatic modification of lipids for various food applications (such as infant formula, trans-free margarine, shortenings, etc.). He intends to use this degree to positively impact the Nigerian food industry.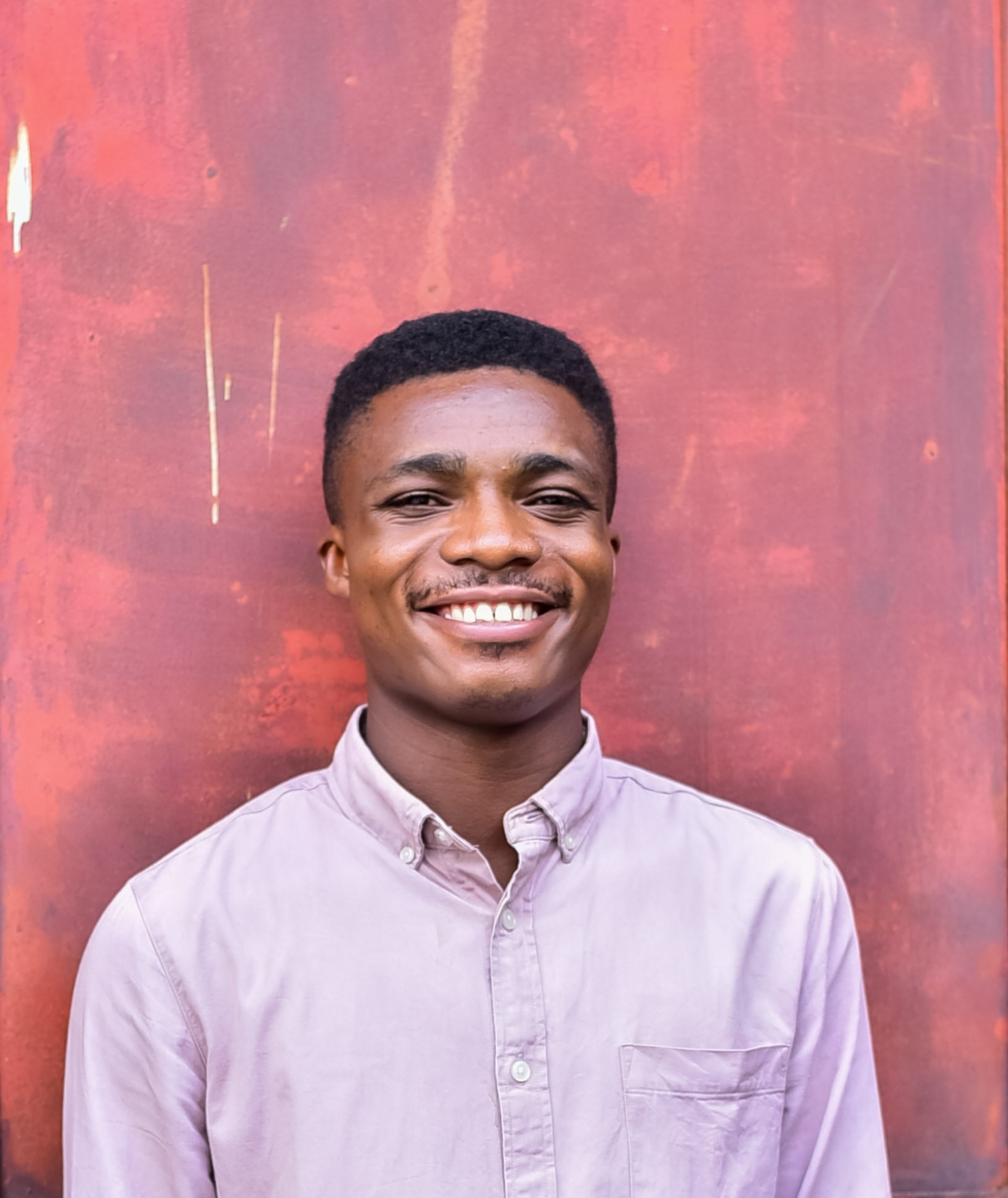 awwal oladipupo
2023 Beneficiary
read more
close (x)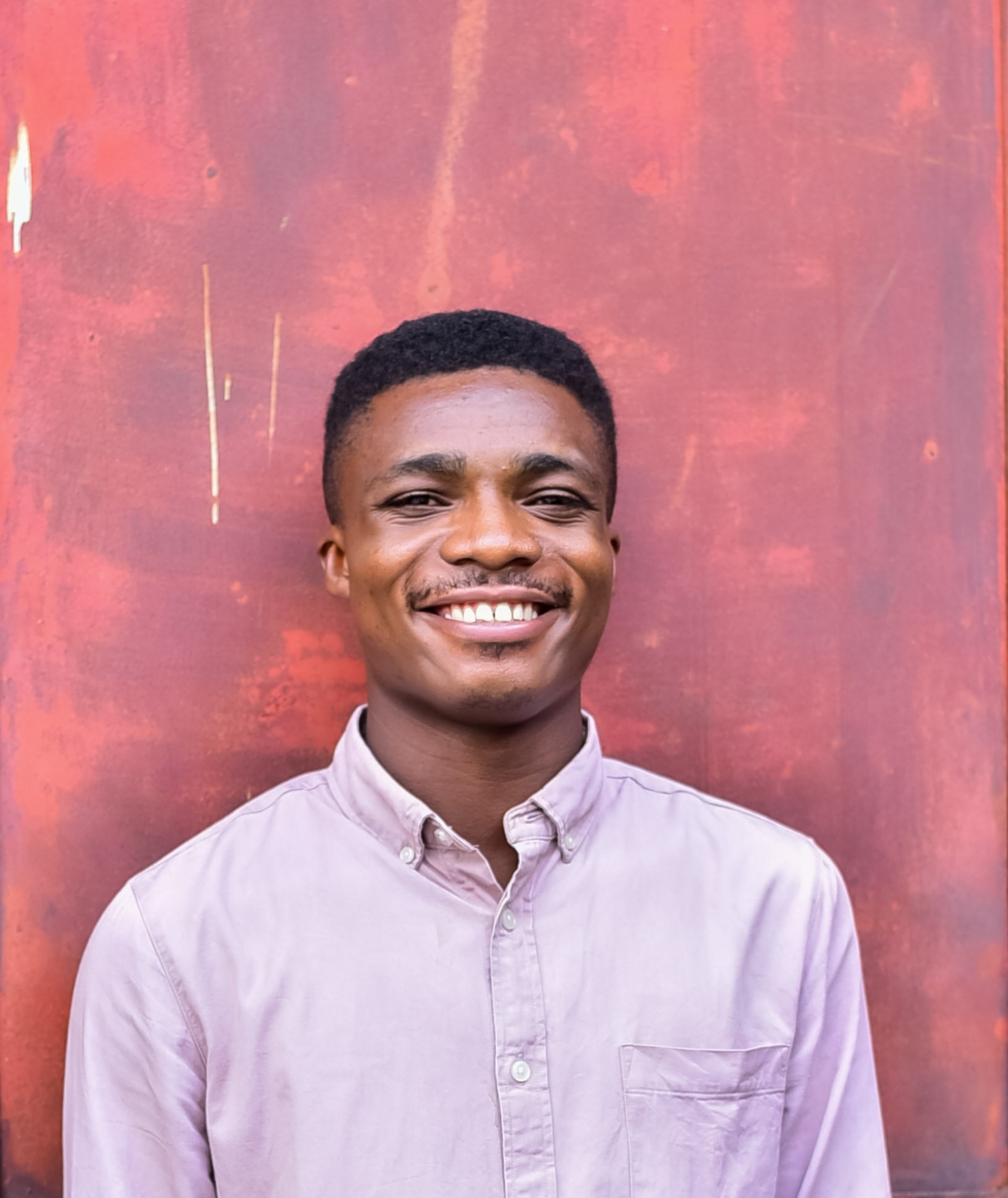 awwal oladipupo
2023 Beneficiary
Awwal Damilare Oladipupo completed his bachelor's degree at the University of Lagos, where he studied Petroleum and gas Engineering and graduated with a First-Class CGPA of 4.93/5.00, graduating in the Top 1% of the institution. He was the valedictorian of the College/Faculty of Engineering and the best-graduating student in the Department of Chemical and Petroleum Engineering. Awwal aspires to solve the problems of epileptic power supply plaguing his homeland - Nigeria by conducting research in the area of catalysis and material design. He has won several awards and prizes which include; The Oxford and Cambridge (OxBridge) Club of Nigeria Leadership Award for having excellent academic performance, and outstanding leadership qualities, the Most Dependable Student Award from the Society of Petroleum Engineers Lagos section for his selfless act in service to other students, and influencing a better student community through his volunteering, Society of Petroleum Engineers Academic Excellence Award, ECPM Engineers Award, and so on. In addition, He was named one of the ten outstanding Engineering students in Nigeria and received special recognition and a prize for academic achievement from the Nigeria Society of Engineers (NSE), he was also selected to participate in the Stanford Exposure to Research and Graduate Education (SERGE) 2022 program.
Awwal through the guidance and mentorship of the EducationUSA Advisers (Lagos), secured fully funded offers for a Ph.D. in Chemical Engineering at four universities in the US and is currently in University of Michigan for his Ph.D. in Chemical Engineering with a research focus on catalysis and material design in developing new materials that are suited for the design of better energy storage systems and serve as a building block for clean energy alternatives using Artificial Intelligence and software engineering.
In his account, he characterizes his time as an OFP scholar in EducationUSA Lagos as a pivotal and exhilarating experience. He is convinced that the EducationUSA team can make the graduate school dream a reality by offering top-notch human resources in the form of EducationUSA Advisors, supportive mentors, and inspiring team members. Through this community, he has acquired the skills to maintain a positive outlook, concentrate on his objectives, and continue developing on his growth journey in graduate school and beyond. He anticipates collaborating with other EducationUSA mentors to guide prospective students in achieving their aspirations.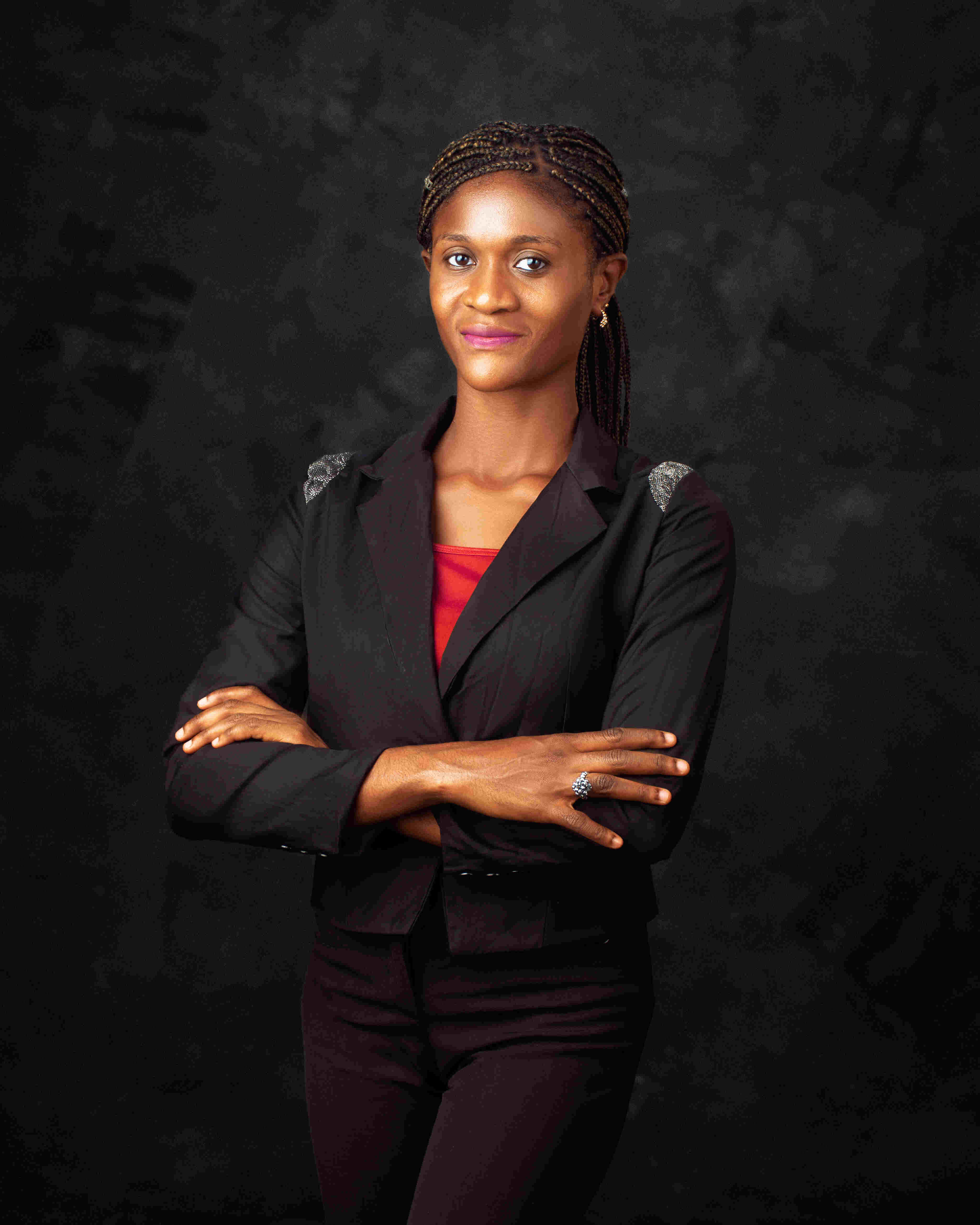 ayobami obiesan
2023 Beneficiary
read more
close (x)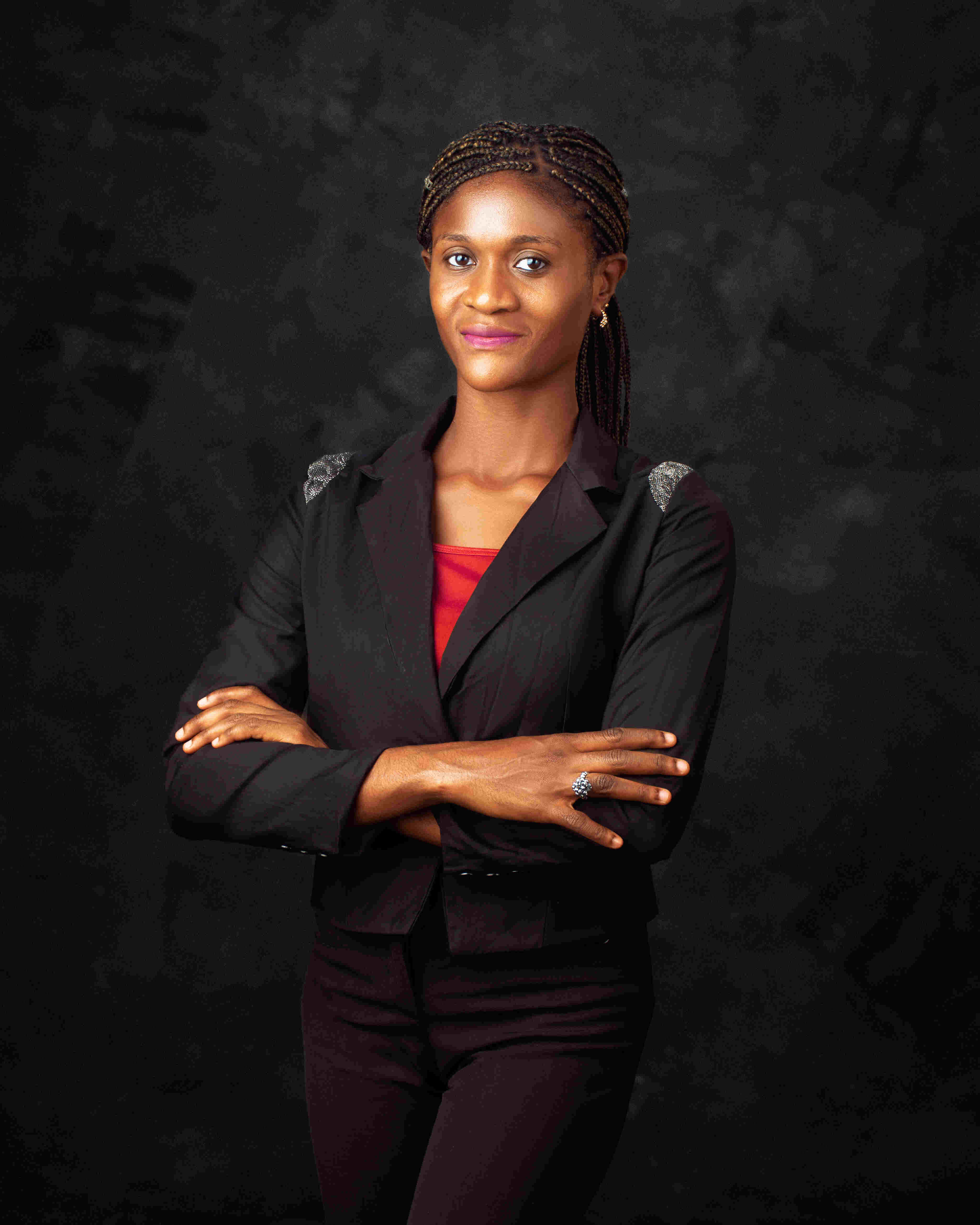 ayobami obiesan
2023 Beneficiary
Ayobami Deborah Obisesan earned a Doctor of Veterinary Medicine (D.V.M) degree (2015) and a Master of Science (MSc.) in Veterinary Pharmacology degree (2018) from the University of Ibadan, Nigeria. She graduated from the Master of Science in Veterinary Pharmacology program with a distinctive CGPA of 6.6/7.0. She was a Research Assistant at the Cardiorenal Research Laboratory at the University of Ibadan, and a Lecturer at the School of Part-time Studies of the Federal College of Animal Health and Production Technology, Moor Plantation, Ibadan.
She has true passion and interest in imparting knowledge, guidance, and mentorship to students; her research background is in Pharmacology and Toxicology. She has presented findings from her research at different fora. She is a member of Professional Organizations including the Nigerian Veterinary Medical Association (NVMA) and the Forum of Nigerian Toxicologists (FONTOX). She has nine (9) co-authored publications.
She is an EducationUSA Lagos Opportunity Funds Program 2022 Scholar. Through the guidance and mentorship of the EducationUSA Advisers and Opportunity Funds Program Alumni, she secured a fully funded offer for a Ph.D. in Biomedical Sciences at the University of Tennessee Health Science Center. She hopes to have a formidable career in the Biomedical Sciences, conducting solution-proffering studies and imparting knowledge to upcoming students.
She is certain that the support from EducationUSA Advisers, inspiring mentors, and cohort members would make the dream of higher education a reality. She looks forward to being a mentor to prospective students.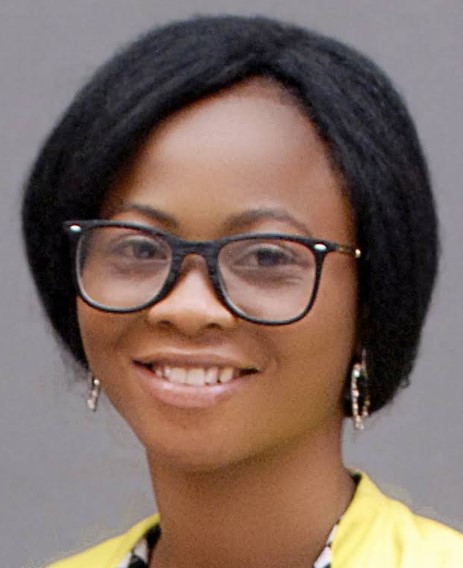 ayobami oluwaseun oluokun
2023 Beneficiary
read more
close (x)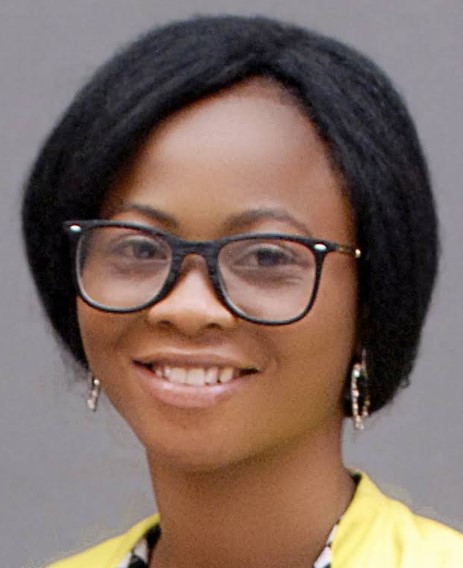 ayobami oluwaseun oluokun
2023 Beneficiary
Ayobami Oluwaseun Oluokun obtained her Bachelor of Technology degree in Industrial Chemistry from the Federal University of Technology, Akure where she graduated with a first-class honor and was the overall best-graduating student of both her department (Industrial Chemistry) and faculty (School of Physical Sciences). In addition, she was the third-best graduating student of the Institution at the 2019/2020 University convocation. She has a desire for innovative research in Analytical/Environmental Chemistry, which got her the National Association of Science Students (NASS) Best Student of the Year (2019/2020) Award and some scholarships pre- and post-graduation.
Apart from her excellent academic performances, she demonstrated her leadership skills by serving as the General Secretary and President of the Education Community Development Service during the one-year mandatory service to the nation (National Youth Service Corps) from July 2022 to January 2023 . As a way of giving back to her community, she volunteers with some non-governmental organizations such as Help3Org (now Slum and Rural Aid For African Child Development Initiatives (SARAFACDi)) as a content writer, 365 DAYS Food and Genes Initiative (FAGI) as a campaign volunteer, Royal Heritage Health Foundation (which focuses on child sex education), as a Low-Risk Girl where she was opportune to join the campaign group in sensitizing people on HIV/AIDS in her local community (Saki, Oyo State)
Ayobami Oluwaseun Oluokun secured some funded Ph.D. offers into three universities in the United States. Through the guidance and mentorship of the EducationUSA Advisers (Lagos), She is attending as a Ph.D. student in Chemistry at Texas Tech University.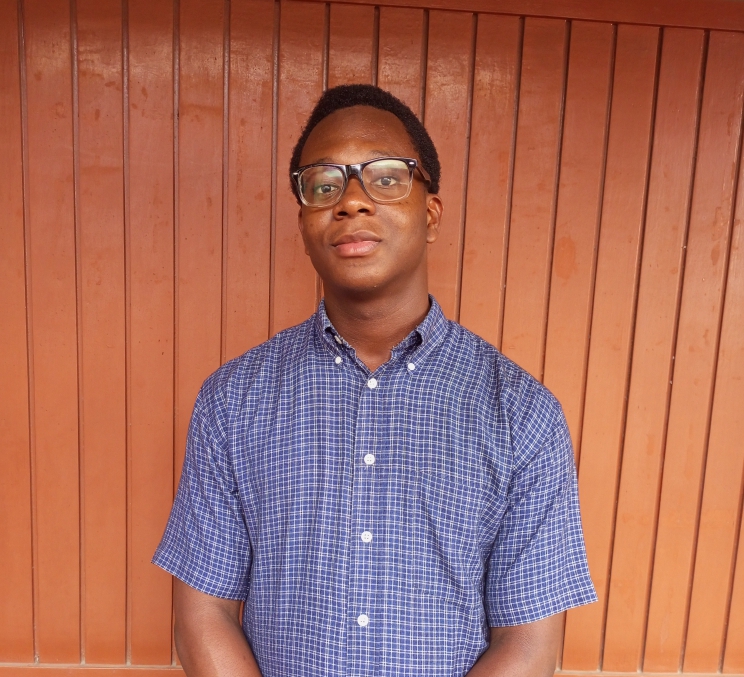 chibueze anyachebelu
2023 Beneficiary
read more
close (x)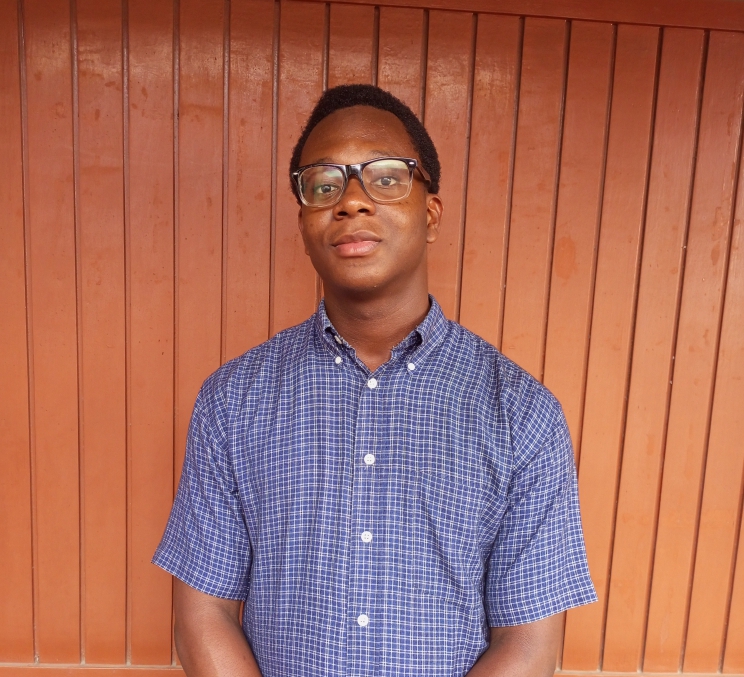 chibueze anyachebelu
2023 Beneficiary
Chibueze emerged as the Valedictorian and Head Boy of the International School at the University of Lagos, achieving a remarkable academic feat with 8A1s and 1B2, which stood as the most outstanding WASSCE result in his graduating class of 2021. His excellence extended beyond this milestone, as he also garnered impressive results in both UTME and NECO exams that year. Throughout his secondary school journey, Chibueze consistently ranked at the top of his class at the conclusion of every academic session, earning multiple academic accolades along the way. Moreover, he displayed a passionate commitment to combating the issue of bullying during his high school years. He served as a dedicated representative of his school, participating as a panelist in various think-tank discussions aimed at fostering community development, including platforms such as Innovation Labs Africa and the African Youths Initiative On Crime Prevention (AYICRIP), among others.
After Secondary School, Chibueze applied for and was selected as an Opportunity Funds Program scholar. He then decided to take a gap year to learn more about the U.S. college application process through EducationUSA, tutor students preparing to sit for external examinations in Mathematics, Further Mathematics, and Physics; and volunteer at a medical facility where he learned how the day-to-day schedule of a typical Nigeria hospital worked as well as take online courses on Python Programming, French and Deep Learning.
In December 2022, Chibueze was admitted Early Decision to Northwestern University, Evanston, Illinois where he hopes to take a double major in Neuroscience and Computer Engineering while receiving over $90,000 worth of financial aid annually. He was also accepted into the prestigious Integrated Science Program which provides him the opportunity to pursue the STEM field from a more interdisciplinary approach. In his words when preparation meets opportunity, success is inevitable.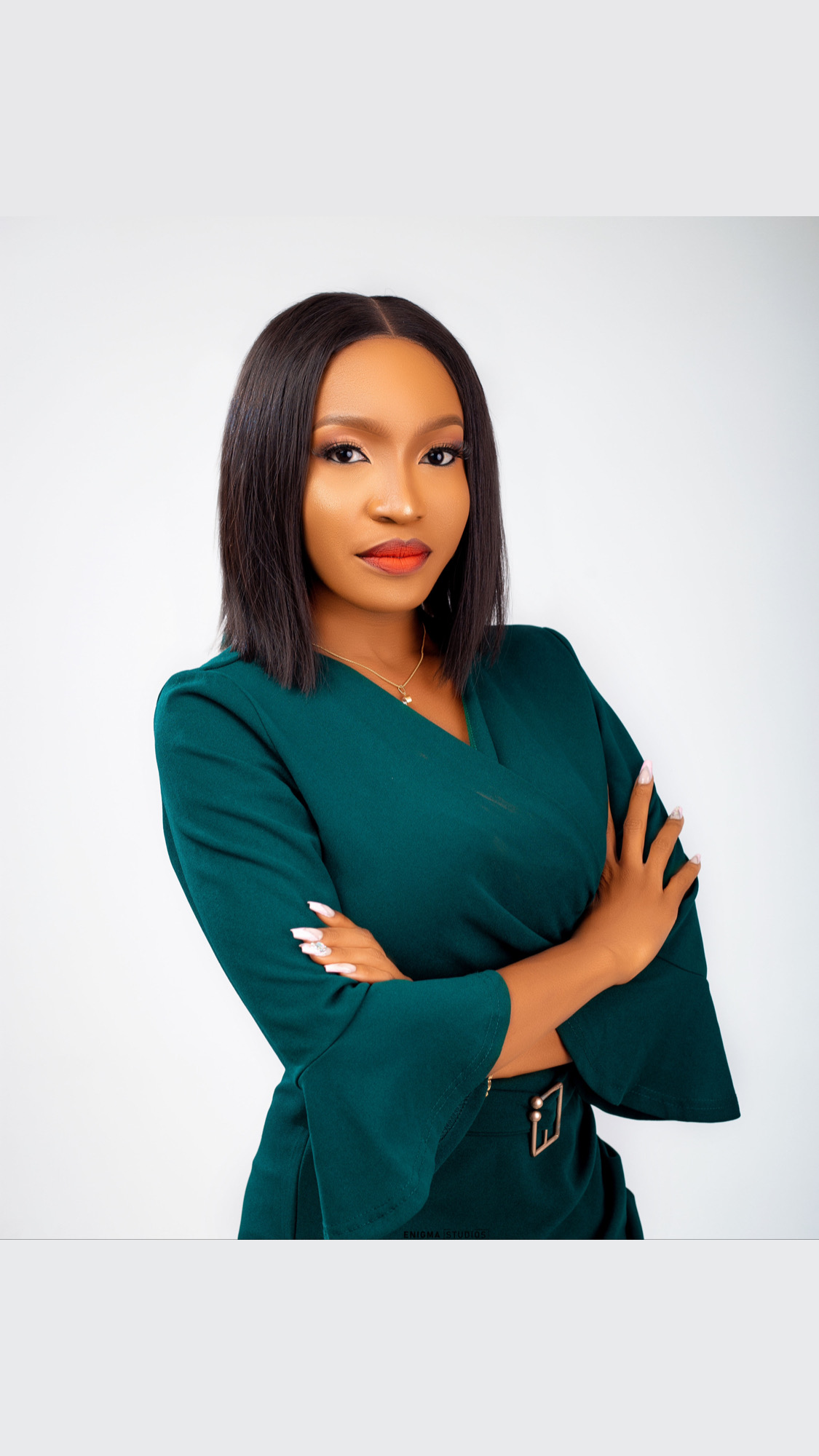 cynthia chidera okafor
2023 Beneficiary
read more
close (x)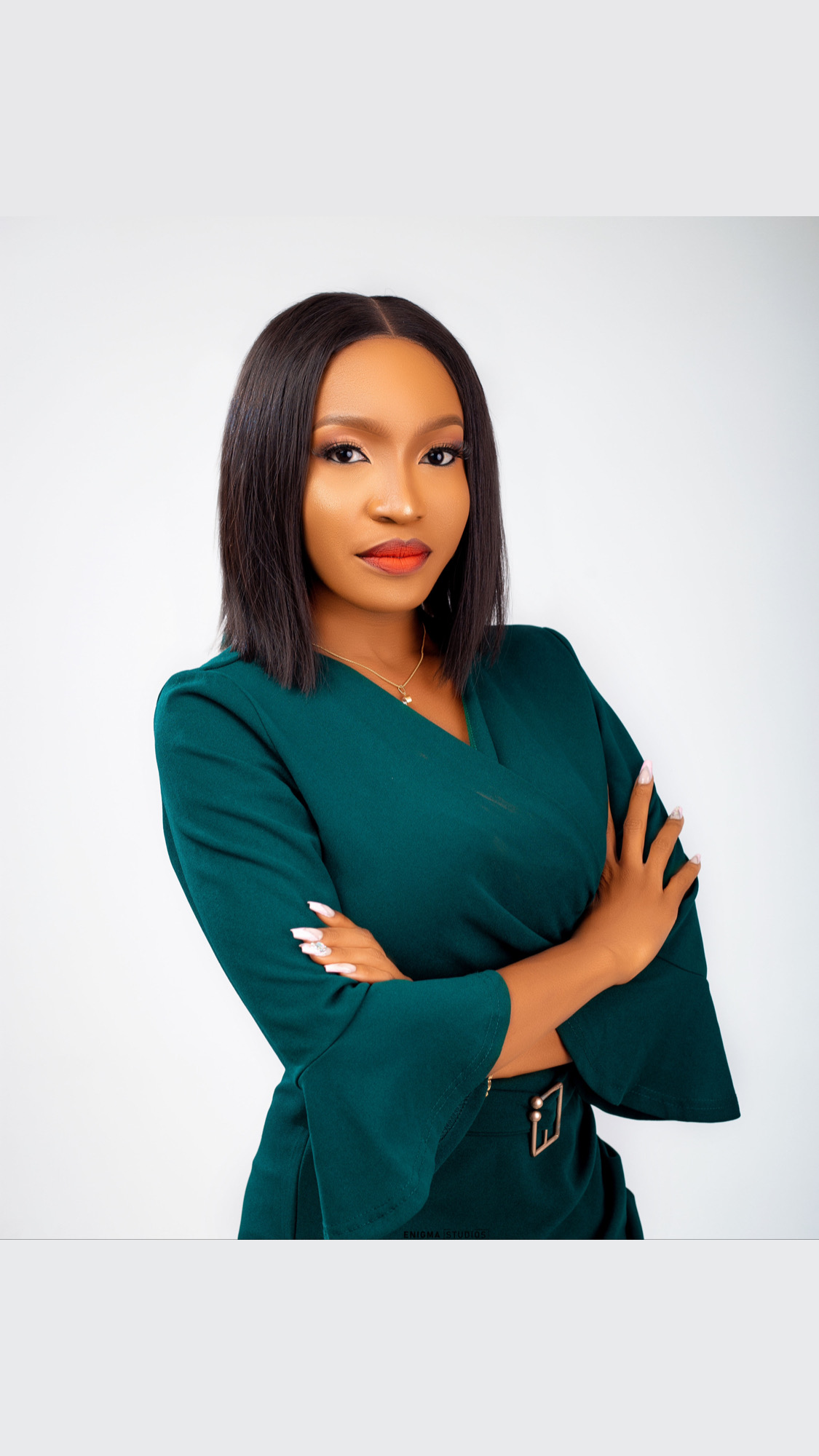 cynthia chidera okafor
2023 Beneficiary
Cynthia was the best-graduating student in 2022 with a CGPA of 6.9 out of 7.0 from the Faculty of Pharmacy, University of Ibadan. She had distinctions in five out of the six departments in the Faculty of Pharmacy and bagged 18 awards upon graduation, including awards for the best-graduating student in Pharmaceutics and Industrial Pharmacy, the best graduating student in Clinical Pharmacy, the best student in Dispensing, the Renowned Chemist Prize, etc. She is the national 3rd place winner of the 3rd edition of the Shalina Young Talents Award Competition, a quest for the best pharmacy brains in Nigeria. She was a nominee for the Award of Academic Excellence, the Fifteen Most Outstanding Persons Award (FOPA), Junior Chamber International (JCI), University of Ibadan Chapter in 2021. She was also a beneficiary of the Jim-Ovia Scholarship for two years of her undergraduate studies.
Cynthia enjoys helping students learn their coursework by organizing tutorials with the mindset of academic excellence. She shows students practical directions to experience ease even in the most technical courses. She has positively influenced several students in secondary schools and universities across Nigeria to shift gears in their academics by sharing study habits and adaptive lifestyles for success in senior secondary schools and undergraduate studies. She believes strongly in the irreplaceable help of God to succeed in academics as with every other important life endeavour.
Cynthia is a public speaker and a winner of numerous debate competitions, including being the overall best speaker at the Chief Lanre Bello Interfaculty Debate Competition, Junior Chamber International (JCI), University of Ibadan Chapter in 2018. Cynthia was the Face of Pharmacy and the Miss Pharmacy Beauty Pageant winner in 2017. She has actively participated in several free medical outreaches to rural communities in South-West Nigeria and a few communities in Ghana from 2015 to 2023. She is keen on scientific research, with Pharmaceutics as her mainstay.
Cynthia is a 2022 EducationUSA Opportunity Funds Scholar. Through the robust boot camp in 2022, access to EducationUSA resources, and the guidance of EducationUSA advisers and past OFP scholars, she learned how to research schools that would be a good fit for her program, how to get funding, create an academic resume, draft a well-composed statement of purpose, and other helpful guides to submit a strong application. She got into a fully funded Ph.D. program in Pharmaceutics at the University of Iowa.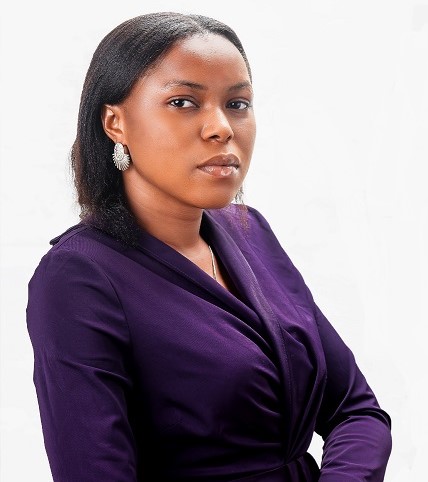 dorcas a. akinuli
2023 Beneficiary
read more
close (x)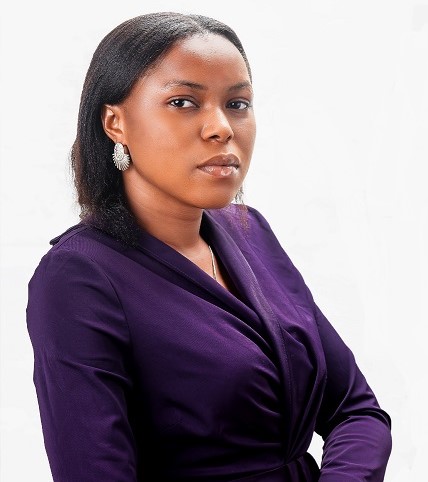 dorcas a. akinuli
2023 Beneficiary
Dorcas Akinuli obtained her bachelor's degree in Cell Biology and Genetics from the University of Lagos(UNILAG) in 2018, finishing as one of the best in the department. She also won the University Endowment award given to First class students during her graduation in 2019.
Dorcas was one of the 37 people selected for the Opportunity Funds program(OFP) out of over 7000 applications received in the year 2022. Having no prior knowledge in navigating the Graduate Application processes, through the help of EducationUSA Advisors; She secured a fully funded Ph.D. offer at the University of Nebraska Medical Center(UNMC), Omaha Nebraska. She is attending as a Ph.D. student in Molecular Biology of Cancers.
Being selected for EducationUSA OFP 22 was a great help for her in her career and pursuit of knowledge. The immense support, and counsel from her EducationUSA Advisors and the constant cheers from her OFP cohorts have made the graduate school application memorable for her.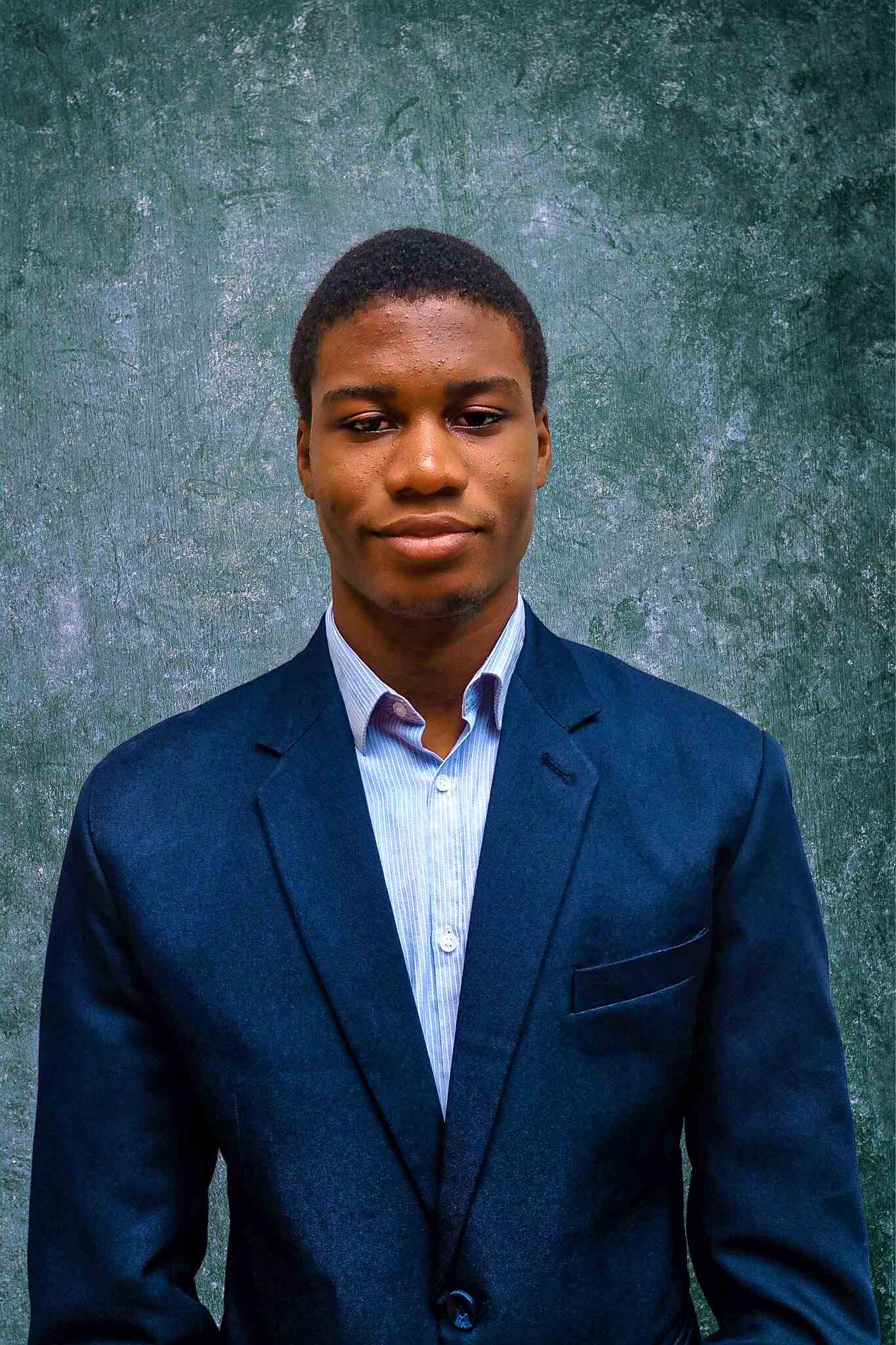 fortune declan
2023 Beneficiary
read more
close (x)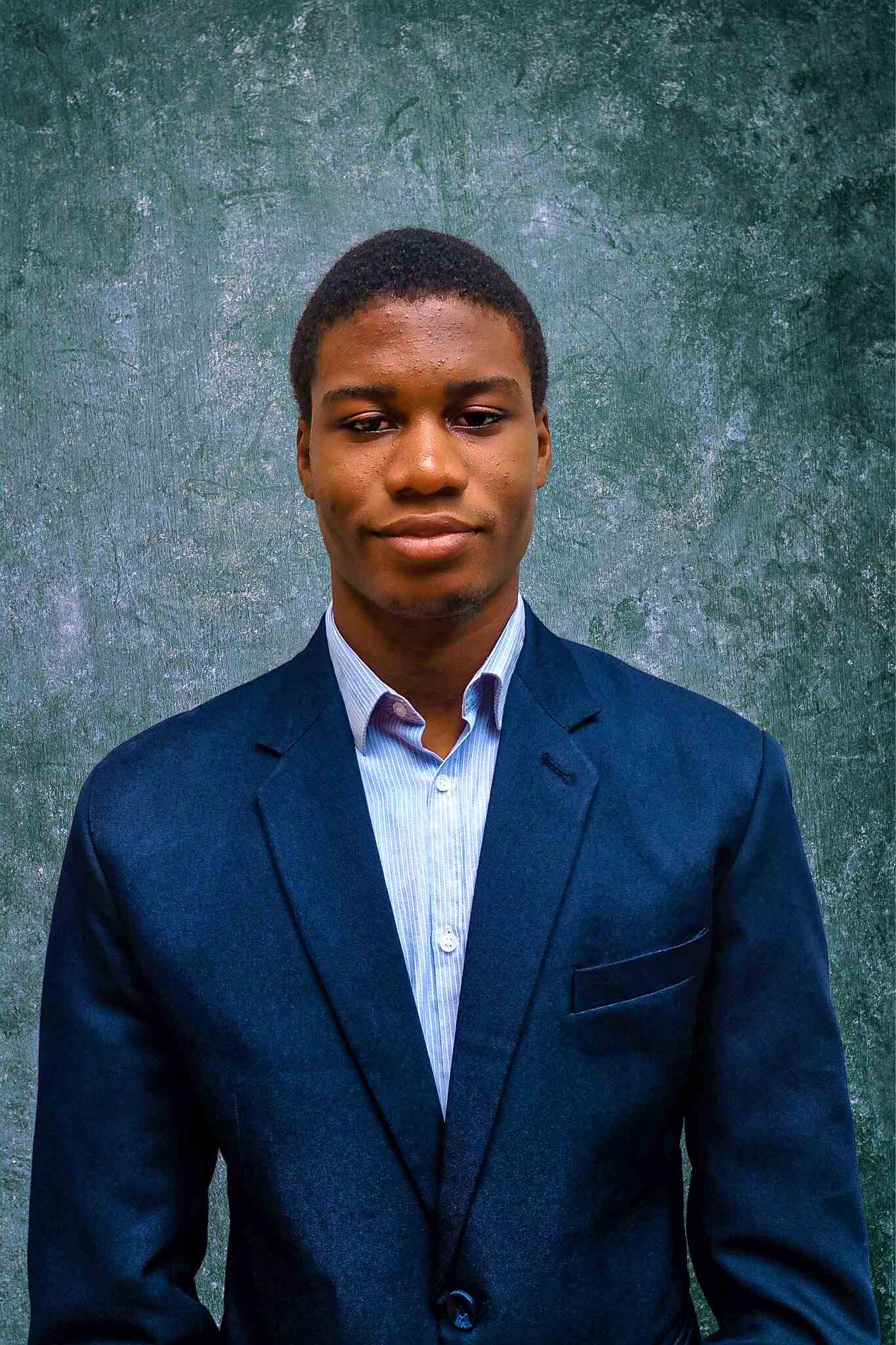 fortune declan
2023 Beneficiary
Fortune is one student with immeasurable growth and an insatiable hunger for success in both his academic and personal pursuits. For three consecutive years from 2019 to 2021, he held the baton as the overall best student in Mathematics and Further mathematics as well as other subjects at the secondary school level in Oke-Afa Senior Comprehensive College, a public school. As a result, this earned him several awards as the best student in science for his set. He helped set a standard for his Alma mater, erasing the stereotypical comments that it once had.
Fortune exhibits leadership qualities while maintaining a humble demeanor in his interactions with others. As the senior health prefect, he actively engaged in first aid administration, cardiopulmonary resuscitation, and providing counsel to unwell students. These experiences fostered his development of empathy and honed crucial communication skills, which he views as pivotal in achieving his ultimate aspiration of addressing neuropathological conditions as a neurosurgeon.
To give back to his community, which he felt privileged to be a part of, he founded a coding club to empower over 30 students and three teachers after graduating from high school, where he teaches the languages of the web. Feeling the need to support his community, corralling all the support he could, he gathered the alumni of his academic year into a virtual space where they participated in fundraising to feed the less privileged children. This initiative he named the Feed Aid Initiative.
Fortune is a 2022 EducationUSA OFP Scholar, who after enduring several rejections from many colleges he applied to, was eventually admitted to Minerva University where he hopes to double major in Neuroscience and Computer Science & Artificial Intelligence.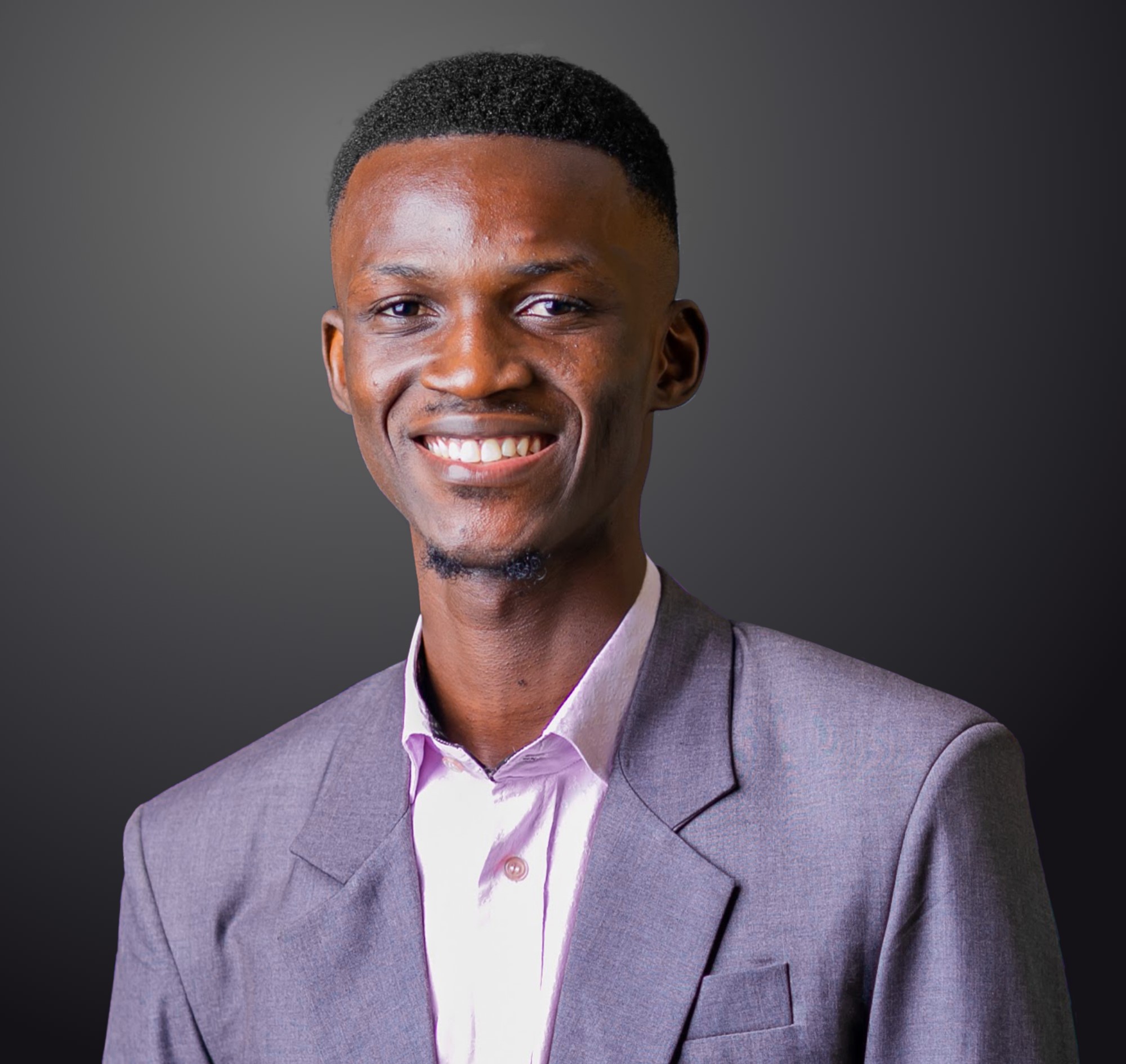 godwin obi
2023 Beneficiary
read more
close (x)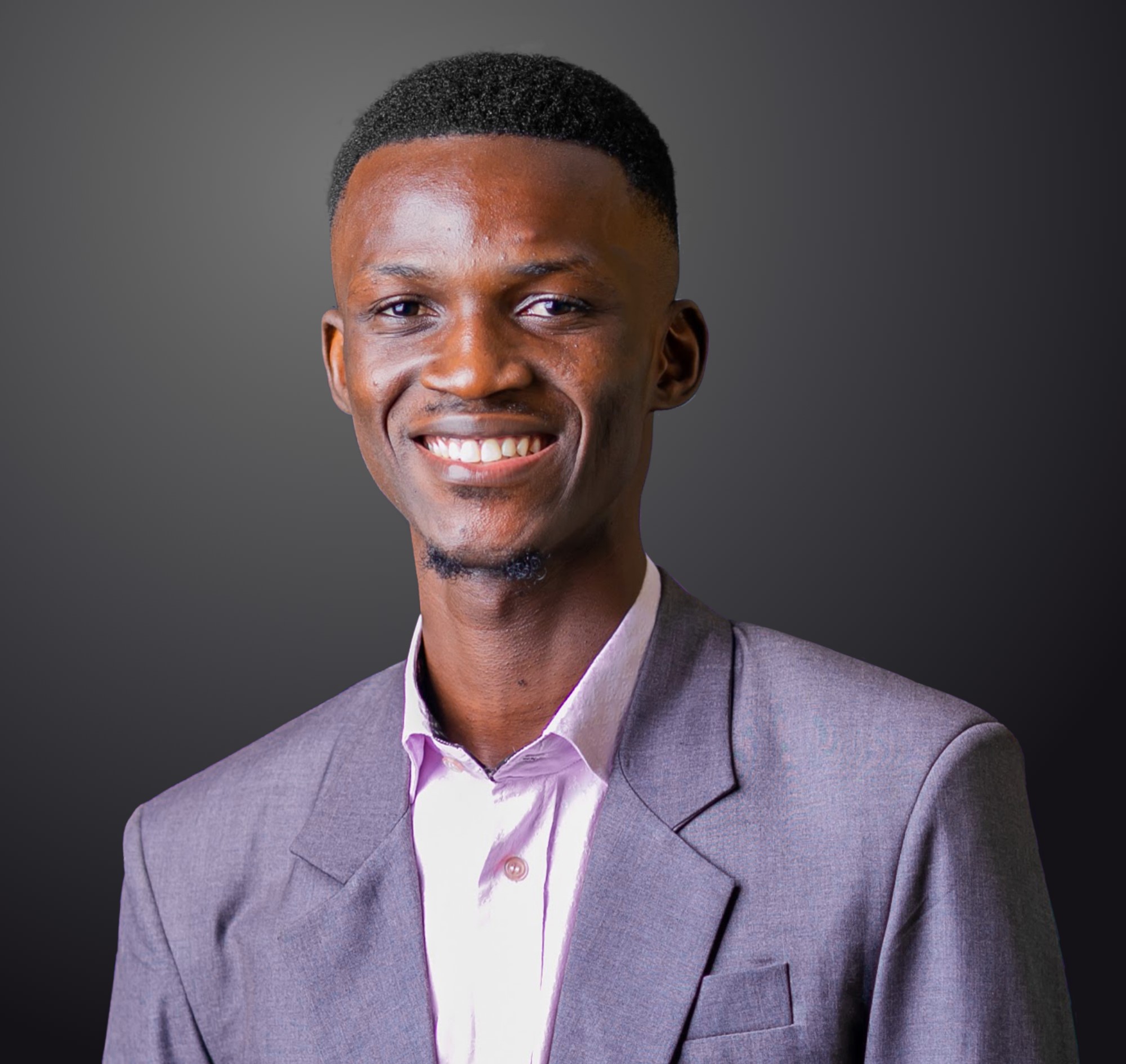 godwin obi
2023 Beneficiary
Godwin Obi holds a bachelor's degree in Mechanical Engineering from the University of Nigeria, graduating summa cum laude in 2021. He is a Ph.D. student at Princeton University, and his research focuses on developing and applying optimization-based macro-energy systems models, evaluating nascent carbon-neutral technologies, and generating insights for informing public policy efforts geared towards accelerating clean energy expansion and advancing global carbon mitigation initiatives through carbon-free energy. His professional mission entails developing novel technology, market, and policy solutions for expanding clean energy access in high-impact countries (HICs) while advancing the global drive towards deep decarbonizing through clean energy.
In his current role at Bisedge Limited, he leads the Digital Tools function through innovative projects for successfully deploying electric-powered Material Handling Equipment with solar charging solutions and enabling sustainable transition into clean intra-logistics solutions for large networks of multinational companies in Sub-Saharan Africa. He also serves as the Founder/Director of the University of Nigeria Scholar Accelerator (UNSA), an organization focused on equipping some of the brightest undergraduate students with transformational leadership skills for impactful careers.
Godwin was a Finalist for the 2023 Oxford University Rhodes Scholarship for West Africa; Harvard University–Founded Aspire Institute Fellow; Clinton Global Initiative University (CGI U) Fellow; Guest at the Youth Energy Summit (YES!) in Brussels, Belgium; Delegate at the Princeton University 47th Business Today International Conference; Winner of the Rockefeller Foundation–Acumen $10,000 Social Innovation Award; Winner of the IEEE R8 Entrepreneurship Challenge; and Overall Best Graduating Student of the Faculty of Engineering, University of Nigeria 2020 Academic Session. In 2021, he was named one of the Top 100 Brightest Young Minds in Africa by BYM.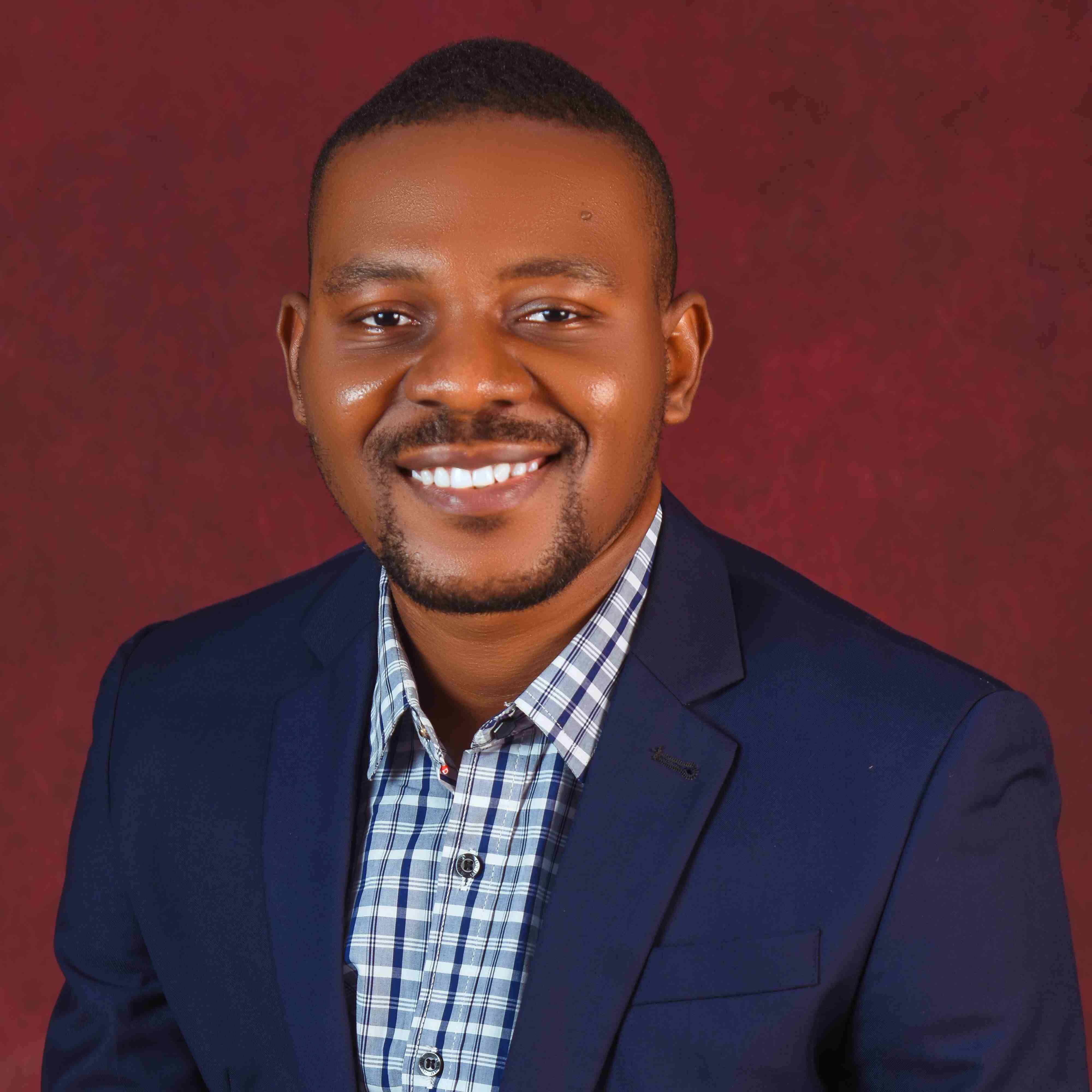 izuchukwu iwuamadi
2023 Beneficiary
read more
close (x)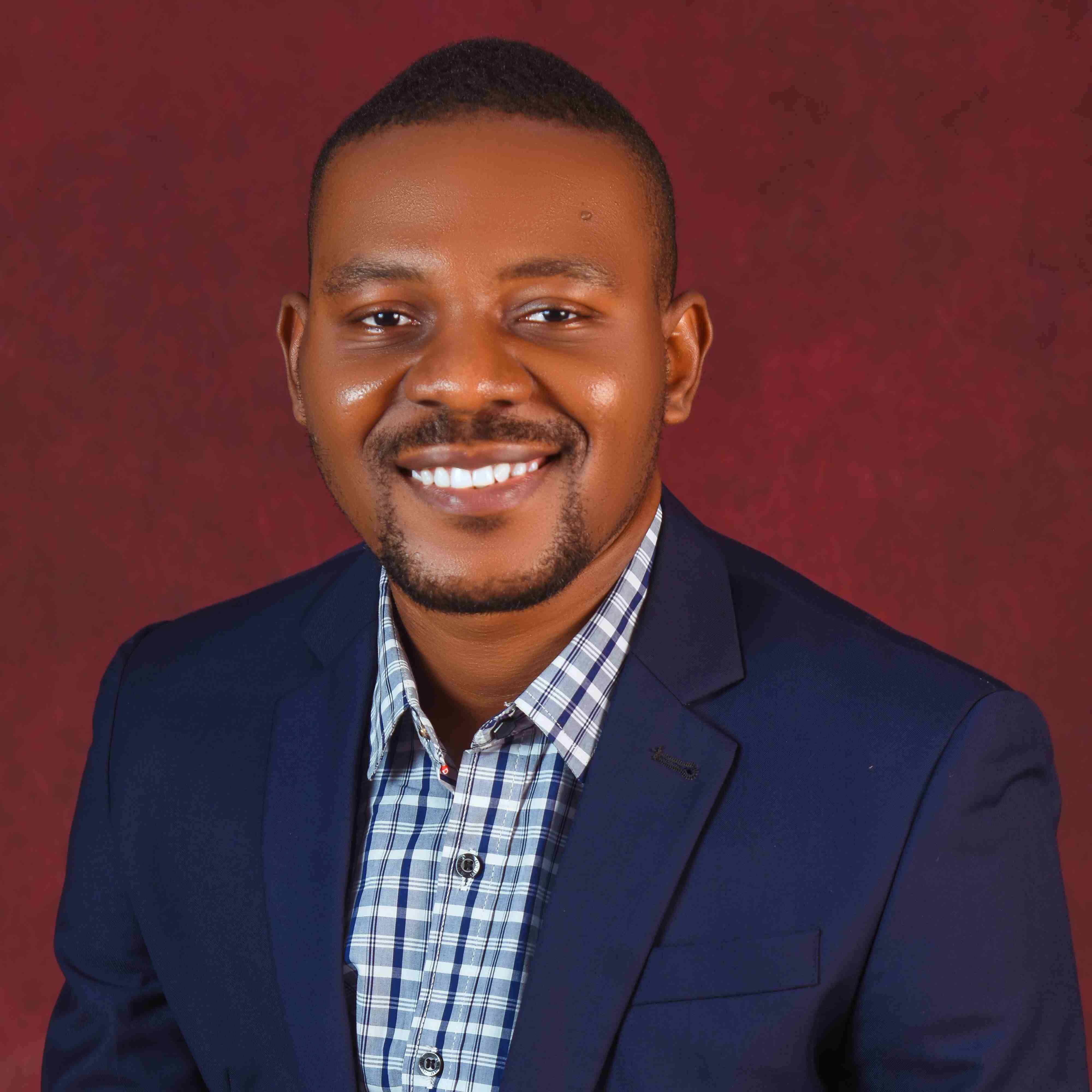 izuchukwu iwuamadi
2023 Beneficiary
Izuchukwu Iwuamadi is a first-class graduate of Food Science and Technology from the Department of Food Science and Technology, University of Agriculture, Makurdi Benue State. During his time as an undergraduate, Izuchukwu excelled academically and in several leadership positions. For instance, he was the Editor-in-Chief of the Food Frontiers Magazine, a publication of the Nigerian Association of Food Science and Technology Students (NAFSTS), Benue State Chapter. In addition, he served as the Regional Secretary of the Scripture Union Campus Fellowship, Abuja Region.
Izuchukwu's passion for community service spurred him to conduct various environmental campaigns while serving as the President of the National Emergency Management Agency (NEMA)-Community Development Service Group, Oyo State Chapter, during his mandatory national youth service. He has also served as a volunteer with the Fashioned and Made for Excellence (#FAME) Foundation, an NGO committed to tackling the leadership crisis in Nigeria by promoting leadership education and training to students in public high schools with a skewed perspective of leadership. Moreover, he served as the Editorial Assistant for the Nigerian Journal of Nutritional Sciences, the publication arm of the Nutrition Society of Nigeria, and has also edited scientific manuscripts from top-rated journals such as #MDPI, #BMC, etc. In 2023, He completed his Master's degree in Food Technology with a Distinction from the Department of Food Technology, University of Ibadan, Nigeria.
Izuchukwu was selected as one of the 27 successful recipients of the EducationUSA opportunity funds program for the 2022/2023 cohort with no prior knowledge of navigating the graduate school application process, EducationUSA provided the necessary mentorship which led to securing a fully funded offer for his Ph.D. program in Food Science and Technology from the University of Nebraska-Lincoln, United States. He is researching the impact of functional foods/ingredients (especially dietary fibers) on the # microbiome and human health.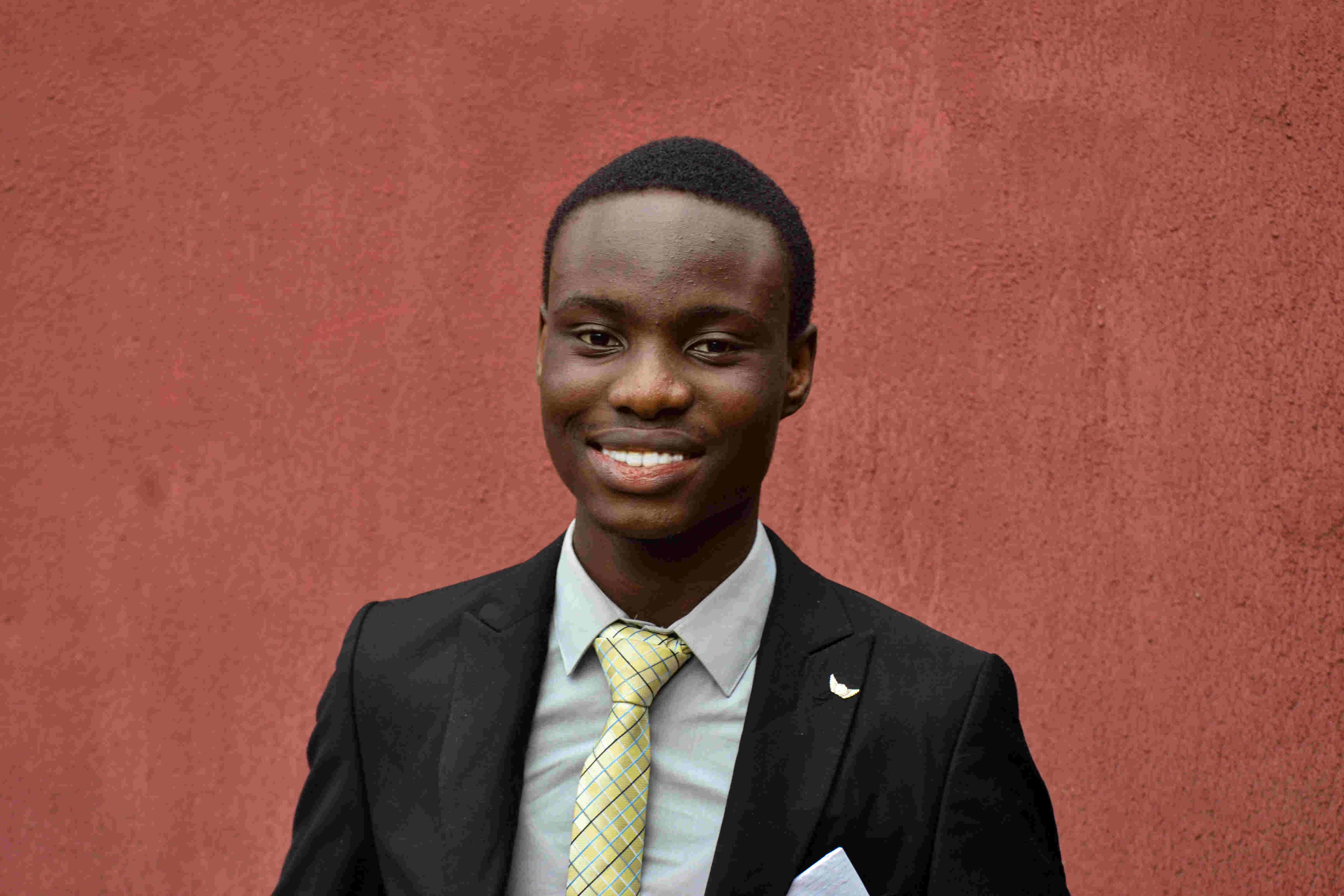 jesuferanmi ayanlade
2023 Beneficiary
read more
close (x)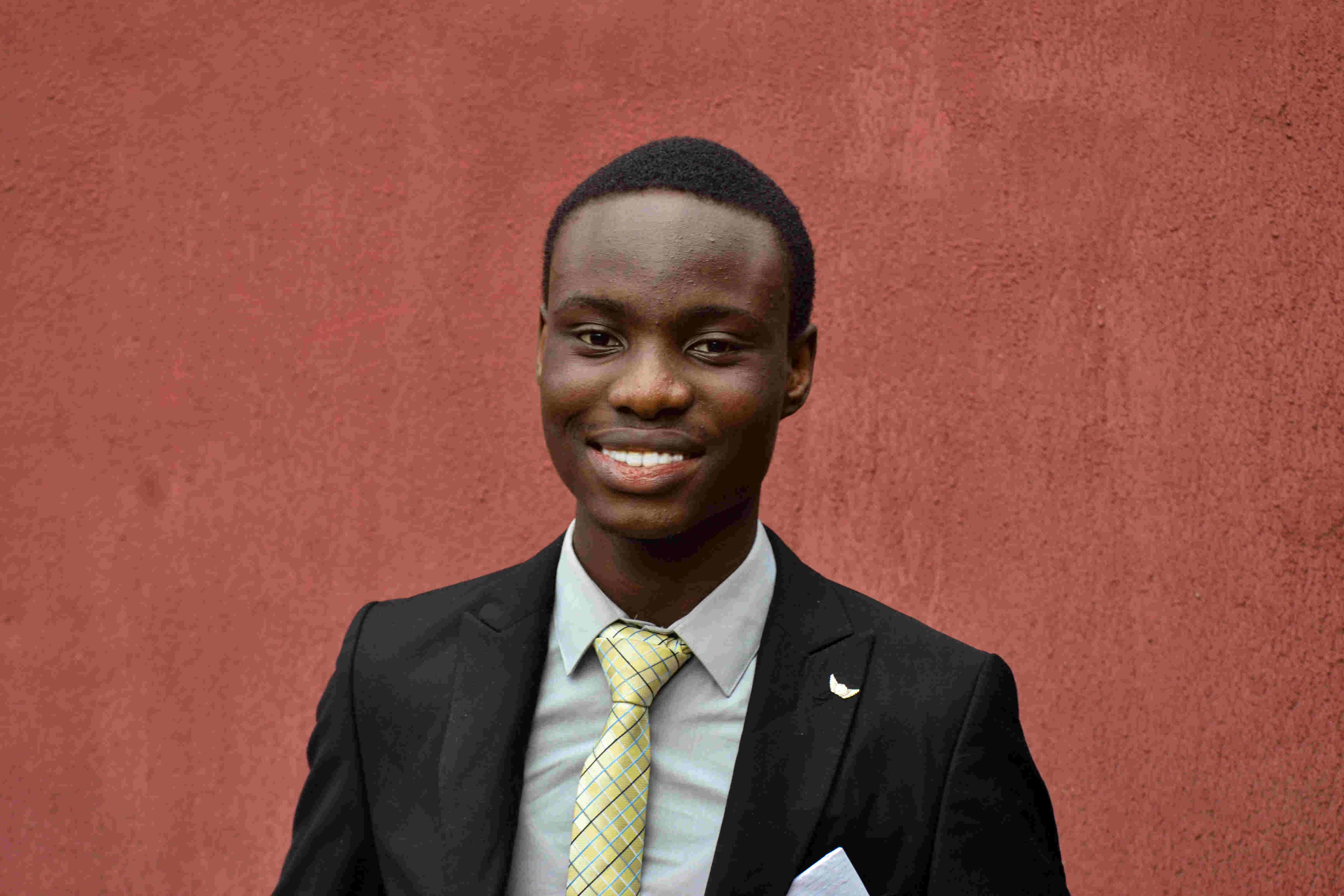 jesuferanmi ayanlade
2023 Beneficiary
Jesuferanmi Ayanlade, born and raised in Osun state, Nigeria, embarked on a remarkable journey that has shaped him into an exceptional individual. Graduating as the Valedictorian from Obafemi Awolowo University International School, he left an indelible mark on his alma mater. Throughout his academic journey, Jesuferanmi showcased his leadership abilities as the Senior Prefect and co-chair of the school orchestra, captivating audiences with his piano skills. He was the editor of the school's yearbook and had a major role in the school's football team.
He won a 4 million naira scholarship at the 2022 Interswitch SPAK National STEM competition breaking several records in the competition along the way. He was also named a 2021 Yale Young African Scholar. Jesuferanmi had a record high of 347 in his 2022 UTME, the highest achieved by someone who offered Biology, Physics, and Chemistry in the examination. He got 1540 on his SAT. He had 780, 770, and 760 in the SAT Subject Tests of Chemistry, Biology, and Mathematics respectively. He also got an 8.5 overall on his IELTS, 7As in his WAEC, and a 4.94/5.00 GPA.
After graduating from secondary school in 2022, Jesuferanmi's journey led him to volunteer at a local government clinic, where he digitized vaccination records. He secured a Brandeis University scholarship for a global health course, further fueling his passion for learning. Jesuferanmi became a Junior Researcher at the New York Academy of Sciences, exploring 5G and IoT technologies for energy efficiency. He also conducted research with Obafemi Awolowo University on Nigerian teenagers' awareness of climate change's health impacts. Inspired by the research's impact, he founded "Enlighten Them Young," a non-profit with over 300 members promoting environmental awareness and knowledge.
During this gap year, Jesuferanmi also took intensive courses on malaria proctored by the World Health Organisation. He then got a scholarship to do an online course on Global Health with Brandeis University, USA. Beyond his pursuits in healthcare, Jesuferanmi indulged in his passion for the arts as a professional photographer and achieved commendable fluency in Greek and German.
With the help of EducationUSA's OFP scholar program, Jesuferanm's natural aptitude for learning and leadership opened several doors for him. He was named one of 10 Stamp Scholars at Mercer University(a full-ride scholarship with an additional $16,000 in personal enrichment funds). He was the 2nd international student to ever receive the award in the university's history. He received acceptances into other extremely competitive American and Canadian universities like the University of Toronto, Williams College, Lehigh University, Colby College, UNC-Chapel Hill, and Centre College, among others. He received several generous scholarships from these institutions with a total value amounting to over 2 million US Dollars.
However, Jesuferanmi has decided to attend Dartmouth College on a full-ride scholarship as a member of the class of 2027. He will study Cell Biology at the Ivy League institution on a pre-med track. He is excited for the next four years.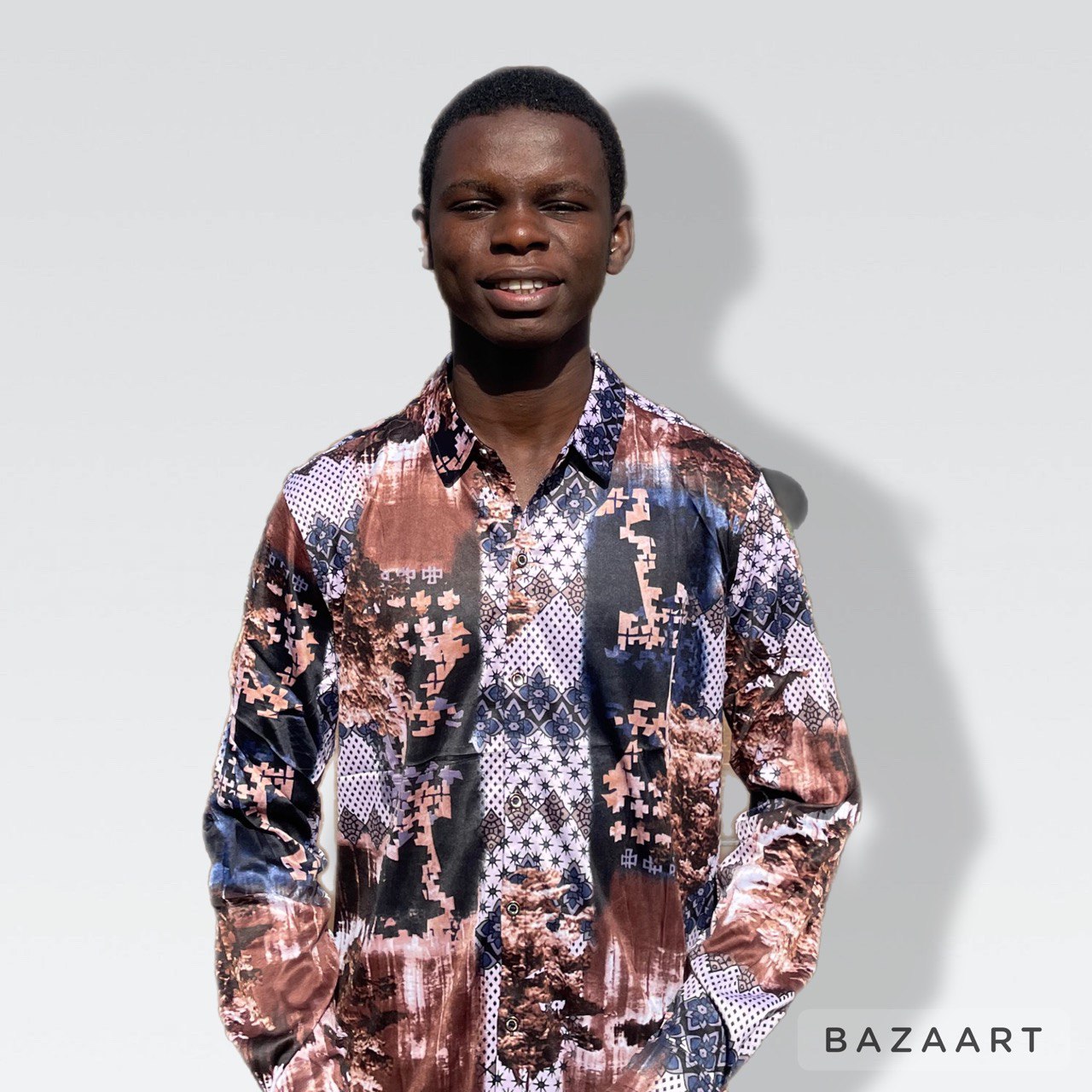 kazeem jimoh
2023 Beneficiary
read more
close (x)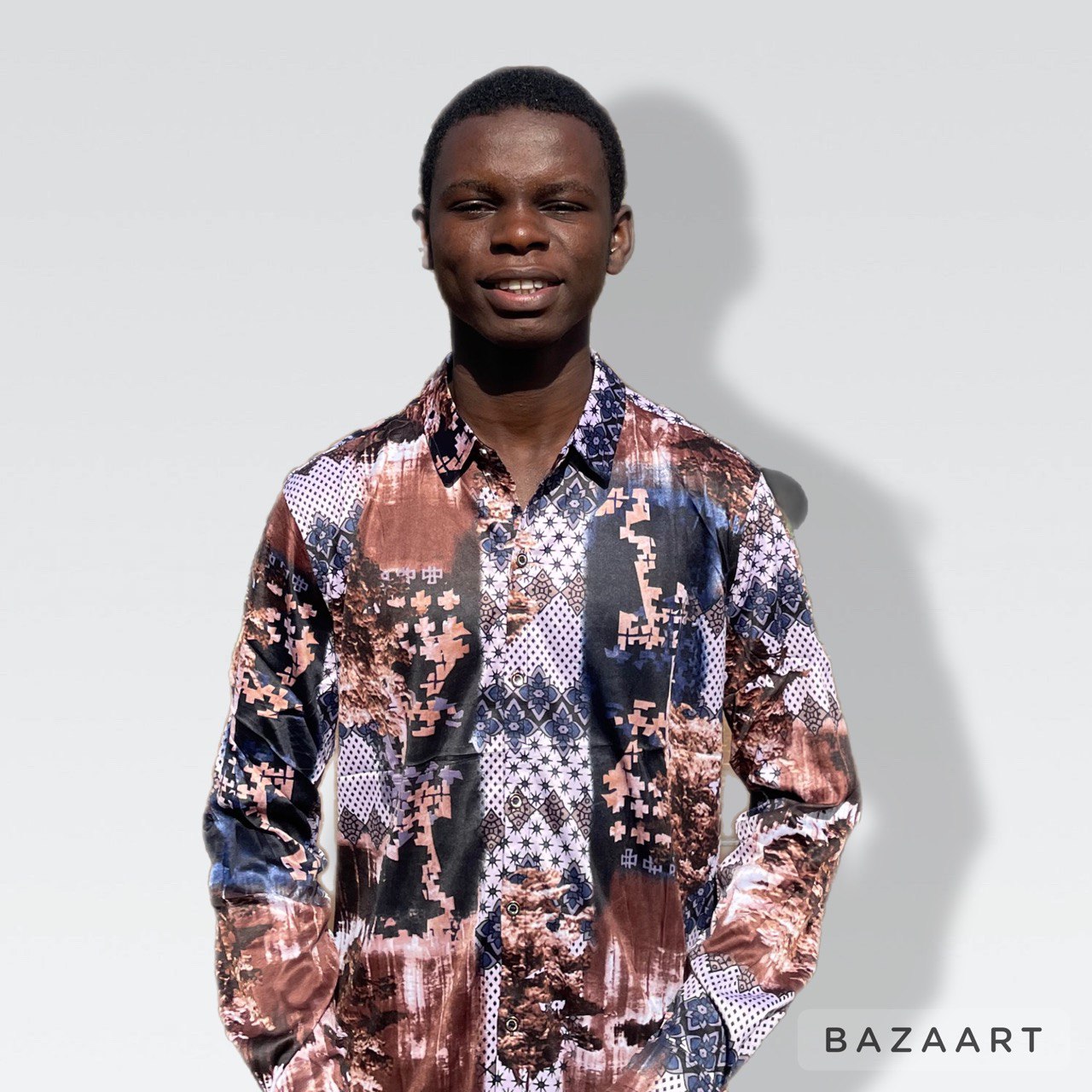 kazeem jimoh
2023 Beneficiary
Kazeem is a first-generation student who is driven by the prospect of achieving success. From the inception of his education, he has always strived to maintain a high academic standard. When he wrote his terminal exams, he had 306 and 9 distinctions in his WASSCE and UTME, respectively.
Aside from his academic excellence, he demonstrated leadership traits in a diverse community. Kazeem served as the President of the JETs Club in his high school for two years. He was also elected as his class captain for four consecutive years. Due to his passion for helping other students succeed, he created a tutorial named Apex Tutorials in his community. At Apex tutorials, Kazeem helps high achieving low-income students like him find their feet academically. He published a book titled "Foundational Mathematics For High School Students" to help them understand Mathematics which is widely regarded as the bedrock of science.
In 2021, he applied and got accepted into EducationUSA Opportunity Funds Program, which he described as a community that inspired and challenged him to leave his comfort zone and grow. Through the help of the Opportunity Funds Program, he got the necessary advice and financial support to navigate the US college application process successfully. In the fall of 2023, Kazeem will continue his education at Minerva University on full need-based financial aid.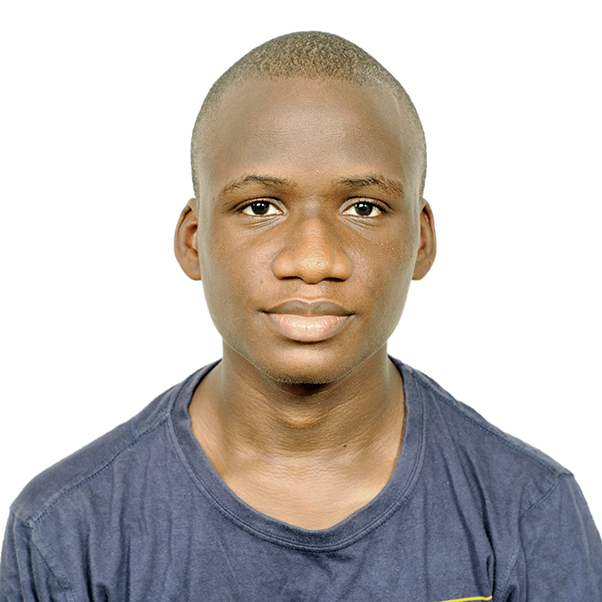 kehinde adeogun
2023 Beneficiary
read more
close (x)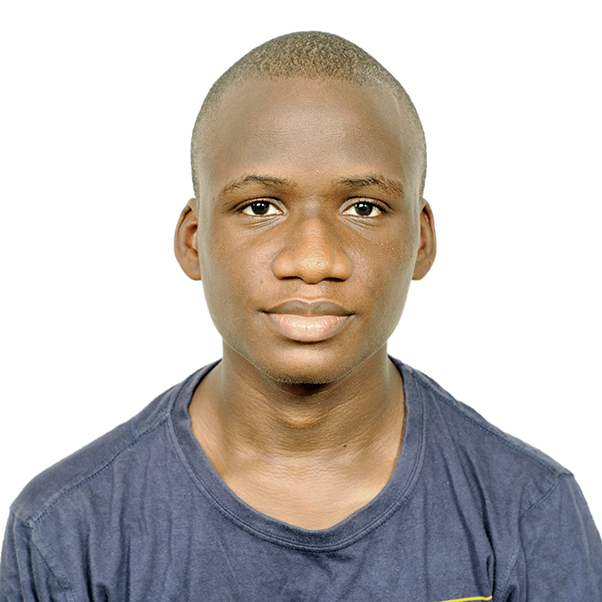 kehinde adeogun
2023 Beneficiary
Adeogun Kehinde graduated high school in 2021 from Ota Total Academy. He graduated as not only the best overall student, with 8A1's and 1B2 in the WASSCE but also as the second best overall student in the UTME in Nigeria in 2021. He has also constantly topped his class every academic session and was the leader of many projects and reforms in his school.
During his time at school, he was a passionate and warm leader. After Secondary School, Kehinde applied for and was selected as an Opportunity Funds Program scholar. There he learned more about the U.S. college application process through EducationUSA and continued to work his way through various mathematical literature, problems, and books.
Aside from his notable academic accomplishments, he has also created his own Udemy course. His fervor for mathematical research led to his acceptance into the prestigious Canada/USA Mathcamp 2023, an internationally recognized program for exceptionally gifted mathematics students. He was later granted a full scholarship to Carnegie Mellon University, Qatar, with aspirations of ultimately pursuing a doctoral degree in Mathematics.