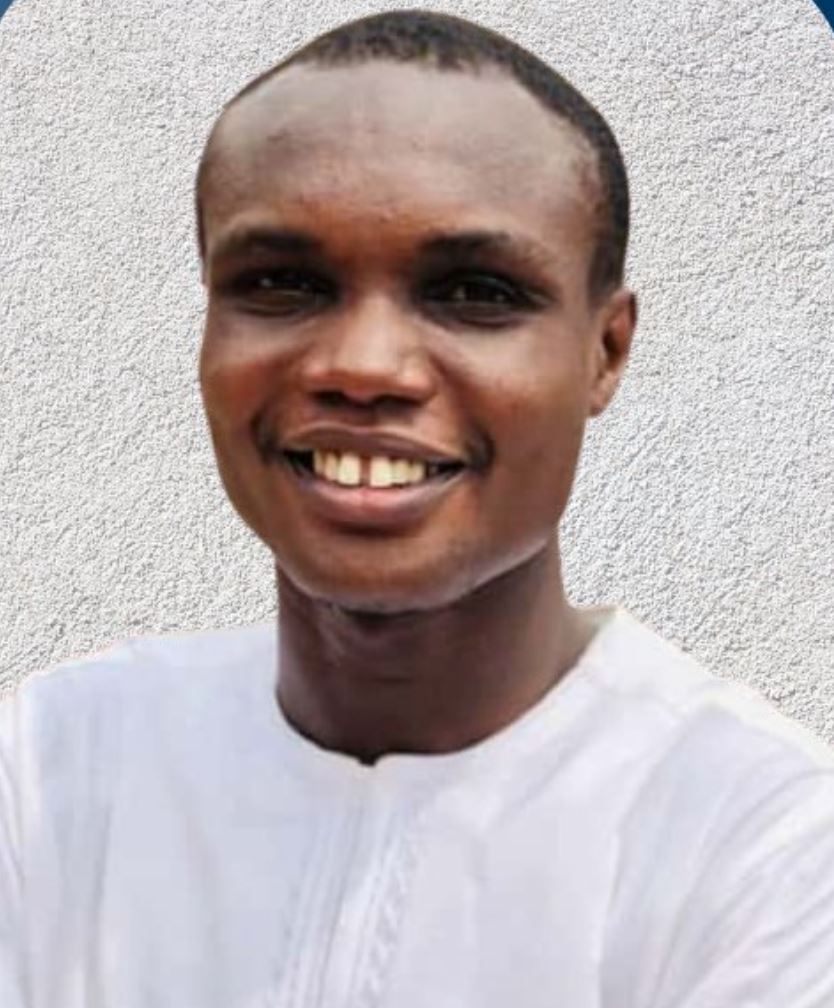 gift modekwe
2022 Beneficiary
read more
close (x)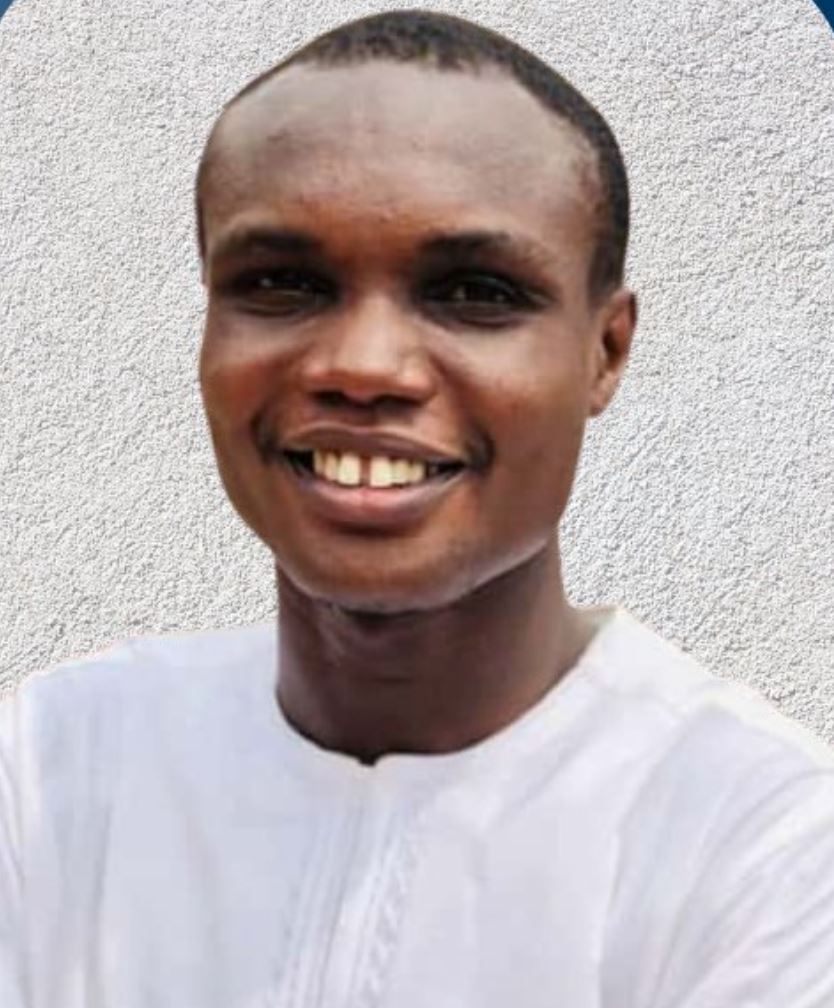 gift modekwe
2022 Beneficiary
Gift Modekwe is a graduate of Nnamdi Azikiwe University Awka. He was the Best Graduating Student in his department and bagged a first-class in Chemical Engineering. As an undergraduate, Gift won multiple scholarships and awards. Gift demonstrated excellent leadership skills serving as the Membership Monitoring Committee of the Society of Petroleum Engineers, Design team lead of the Department of Chemical Engineering. He also runs the Youth and Teens Alive Initiative, which aims to mentor and inspire young people to break barriers and become great societal achievers. Gift secured a fully funded Chemical Engineering Ph.D. offer at Texas Tech University. Congratulations scholar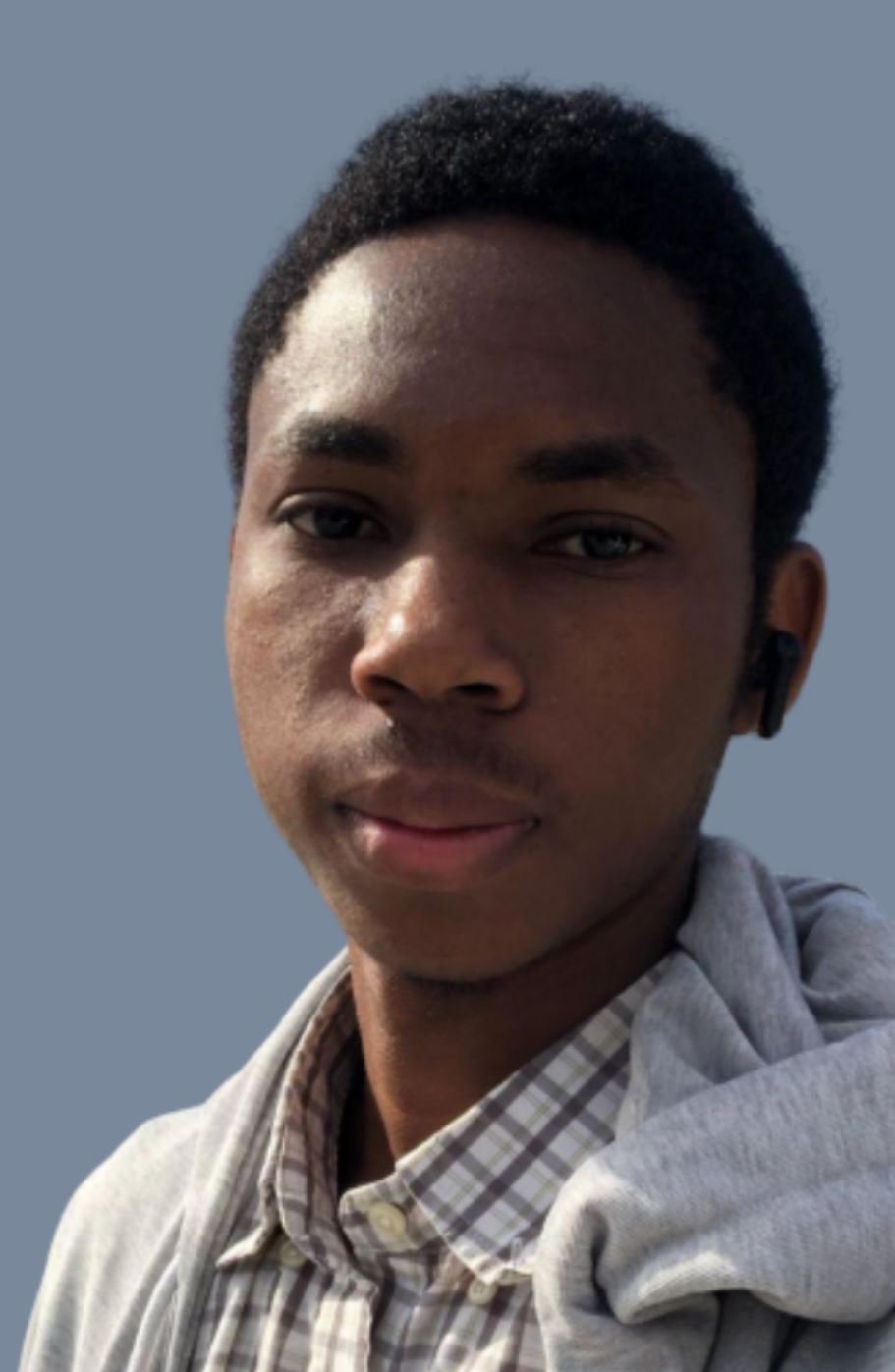 godson ajodo
2022 Beneficiary
read more
close (x)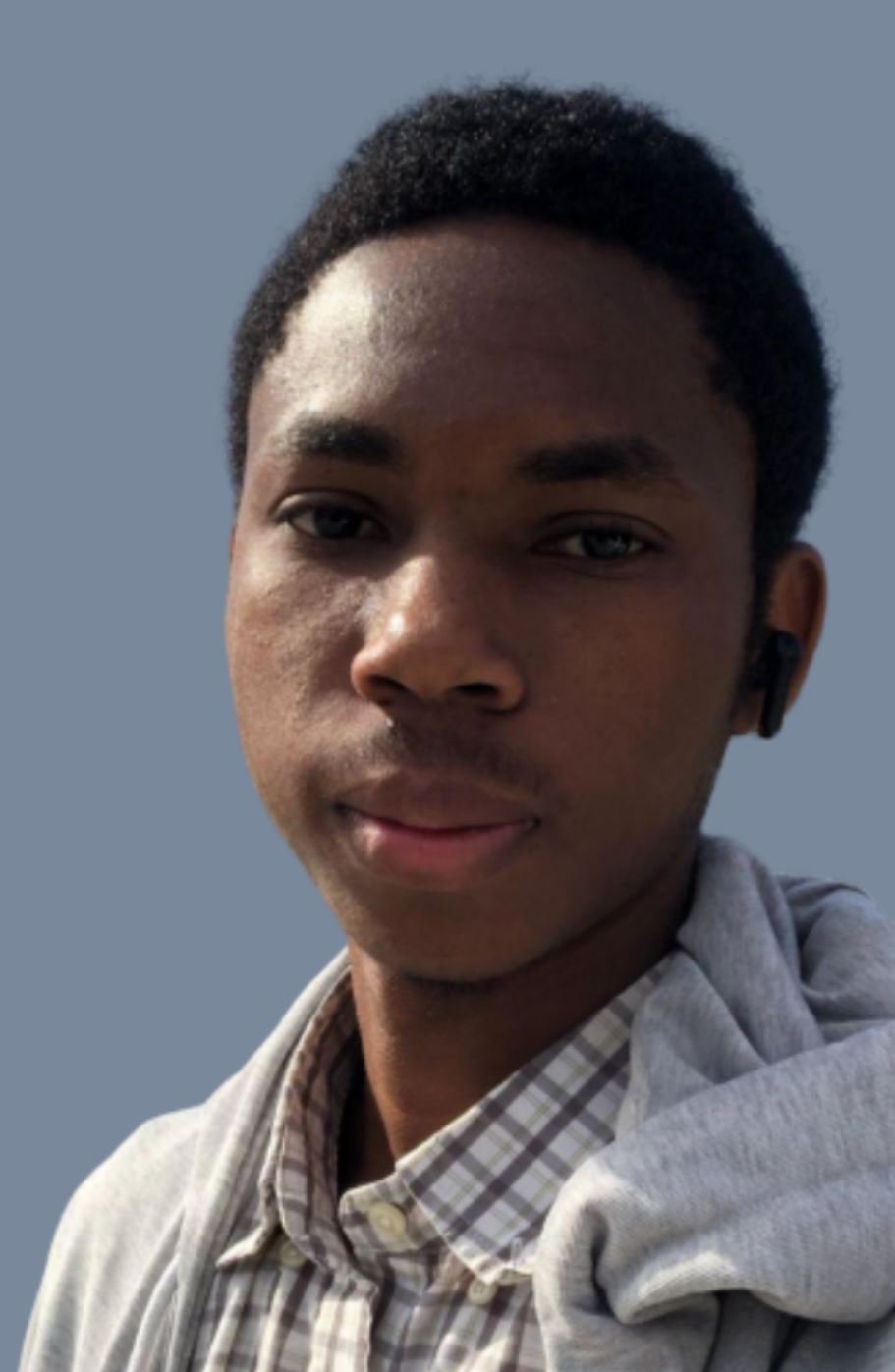 godson ajodo
2022 Beneficiary
Ajodo Godson hails from Ibaji LGA in Kogi State but lived in Adavi LGA in the same state since he was born. He is the seventh child of a family of nine. Going through school was challenging because of the family size, but his outstanding qualities paved the way for him through school. He was involved in many activities while in high school like mathematics, science, programming competitions, sporting activities like football, and short-distance races. I was a state bronze medalist in the Mathematics Olympiad in 2019, a national silver medalist in informatics in 2019, and a national representative in the International Olympiad 2020. I also participated in computer whizkids competitions and was a regional (North-Central) bronze medalist in other science competitions like "Cowbellpedia'' and "Interswitch Spark."
Apart from academic activities, he held three leadership positions in high school. He was the Senior Prefect boys, President of the Christian fellowship, JETS club President, and a sports team leader. After graduating from high school, He was still involved in tutoring students in the sciences and did a lot of personal projects in data science and software development. Due to his location, he never got to know about the opportunity funds program, he was recommended for the program and secured admission into Minerva University New Yock with full funding to study computer Science. Ajodo believes that your background doesn't determine your capabilities."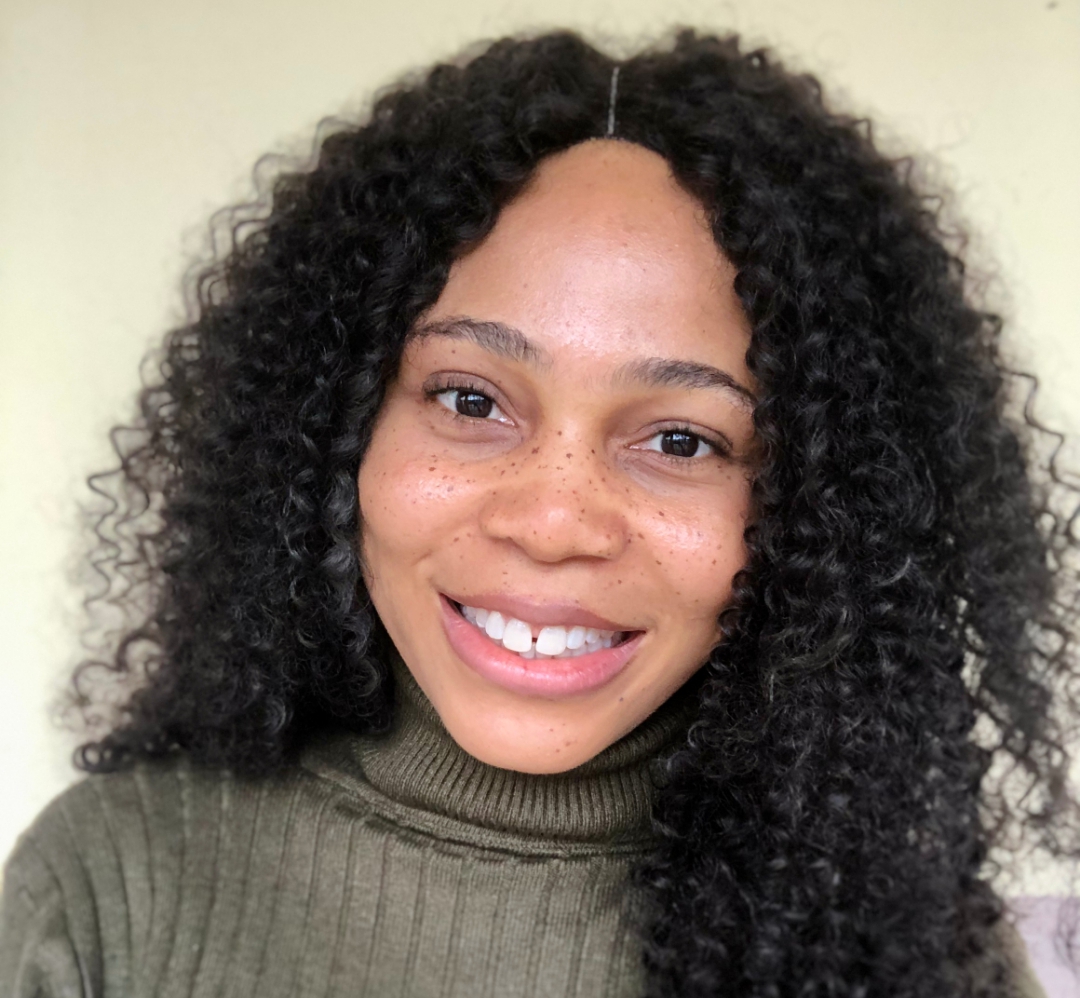 irene ibiwari ikiriko
2022 Beneficiary
read more
close (x)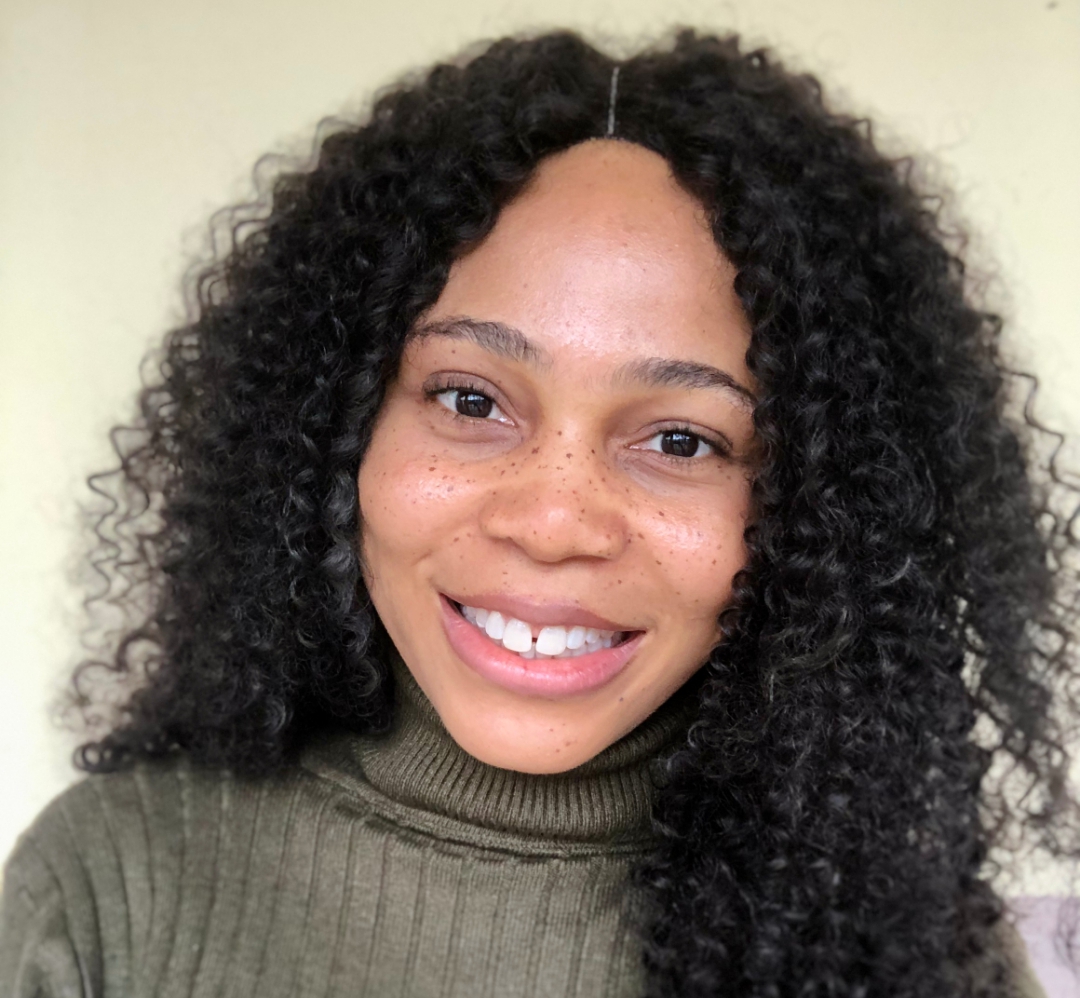 irene ibiwari ikiriko
2022 Beneficiary
Irene Ibiwari Ikiriko is a Plant Molecular Biologist and Assistant Lecturer at the University of Port Harcourt, Nigeria. She received a Bachelor of Science Education in Biology Education from the University of Port Harcourt, Nigeria, in 2017, recording the first time her department produced a First Class graduate since its inception. Recognizing the challenges with the global food system and wanting to become actively involved in scientific research towards crop improvement, she proceeded to the University of Lagos for a Master's degree in Cell and Molecular Biology with a specialization in plant breeding. She emerged as the best graduating student in the department with a distinction.
In further pursuit of her dream towards scientific contribution to diversifying the current global food system, Irene applied for and was selected to participate in the EducationUSA Opportunity Funds as a PhD applicant in 2021. Irene attests that "I have always primarily motivated myself towards success. However, being in a family with people experiencing similar stories as you and striving towards success steers something in you. It motivates you to try even harder than you could have imagined "trying" was possible. For example, I was motivated to shoot my shot at my PI after a boot camp session where conversations bordered around shooting your shot despite all else. I am forever grateful I sent that email that afternoon in August." In December 2021, Irene secured a fully funded offer at the University of Delaware to quantify crop biomechanics towards improving their yield, beginning in Summer 2022. As an OFP success story, Irene hopes to be the motivation that other outstanding students respond to, just as others were for her. Irene was also named one of the top applicants to the Plant Biology PhD program at UC Davis, where she is presently studying.
Outside the academic environment, Irene cheerleads the Dauntless Widows Foundation targeted crowdfunding tuition expenses for low-income widowed families in Nigeria and has been able to fund students from 20 families in the last four years.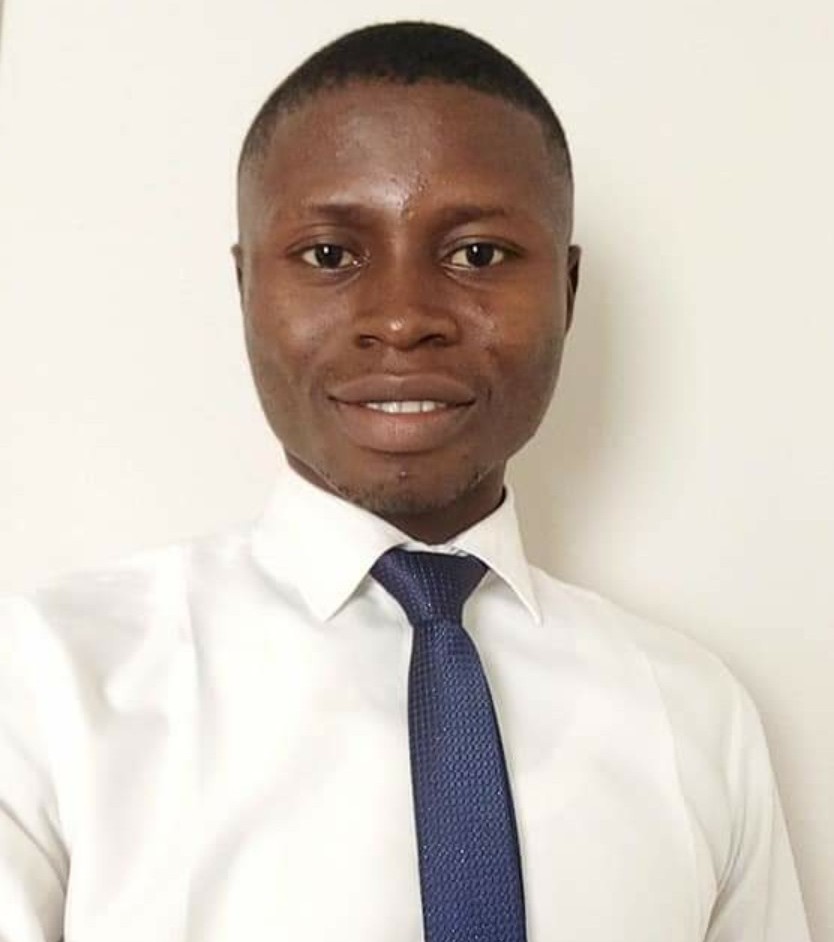 isaac ominiyi ogbogo
2022 Beneficiary
read more
close (x)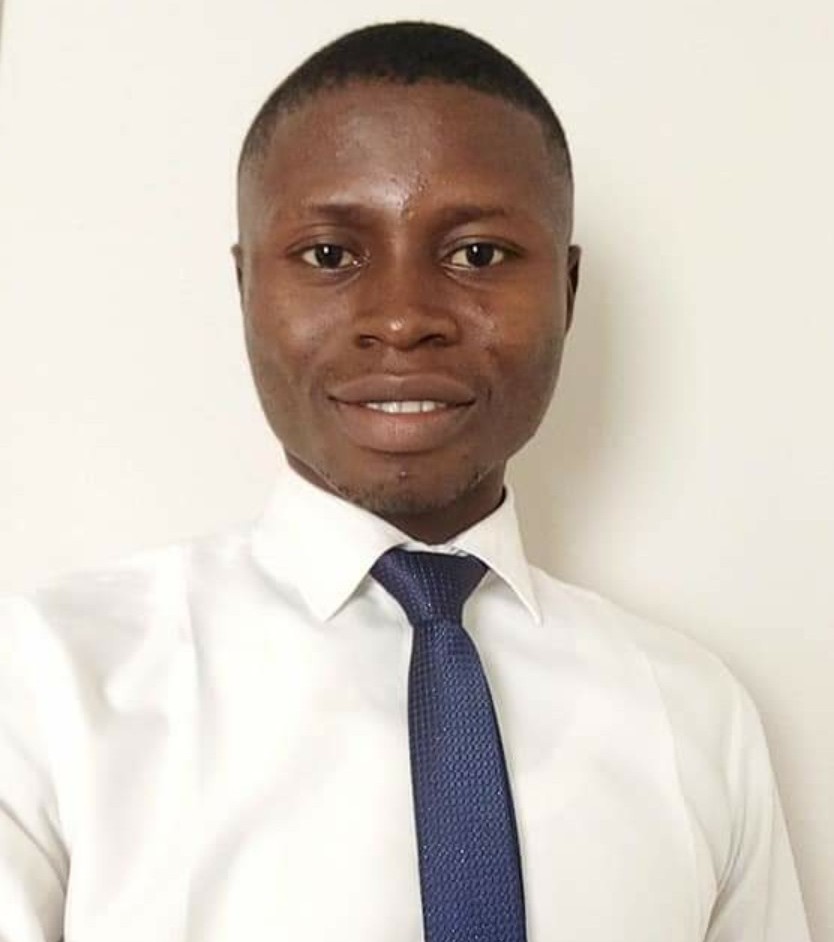 isaac ominiyi ogbogo
2022 Beneficiary
Isaac is a first-generation graduate in his family, it was very challenging for him during high school as he had to juxtapose schooling and farming most times. He managed the situation, served as the Senior Prefect of his secondary school, and proceeded to Benue State University. He continued to pursue academic excellence and graduated with first-class honors in Chemistry. Despite not having access to quality education in the early years, he solely depended on God's grace and worked very hard to achieve the extra mile and pursue excellence.
Today, Isaac is grateful to all the advisors at EducationUSA Abuja. Having been selected as an Opportunity Funds Program (OFP) scholar after he saw the information online, this undoubtedly was the turning point and game-changer in my life. Without the program, my dream of studying in the USA would have been so difficult. On this note, I encourage everyone out there to always prepare themselves for opportunities. Doing so will enable one to quickly leverage opportunities when they present themselves.
Prior to his selection as an OFP scholar, Isaac distinguished himself among his contemporaries by God's grace with outstanding academic performance. He also received several awards from the University such as the Federal Government of Nigeria Undergraduate Scholarship Award, David Mark Scholarship Award, Most Hardworking Student Award, and the VC Inter-Departmental Best Quizzer Award amongst others.
To everyone dreaming, he would say that your dreams are still valid even if they are bigger than you now. Do not wait until you figure out your life completely before you begin your journey, if not you may end up not starting the journey at all. Just start from where you are now, help is on the way for you. EducationUSA was the help he needed at this point, and it came my way to guide me to the US. Issac secured several admission but will be attending Sam Huston State University Texas for an M.Sc program in Chemistry.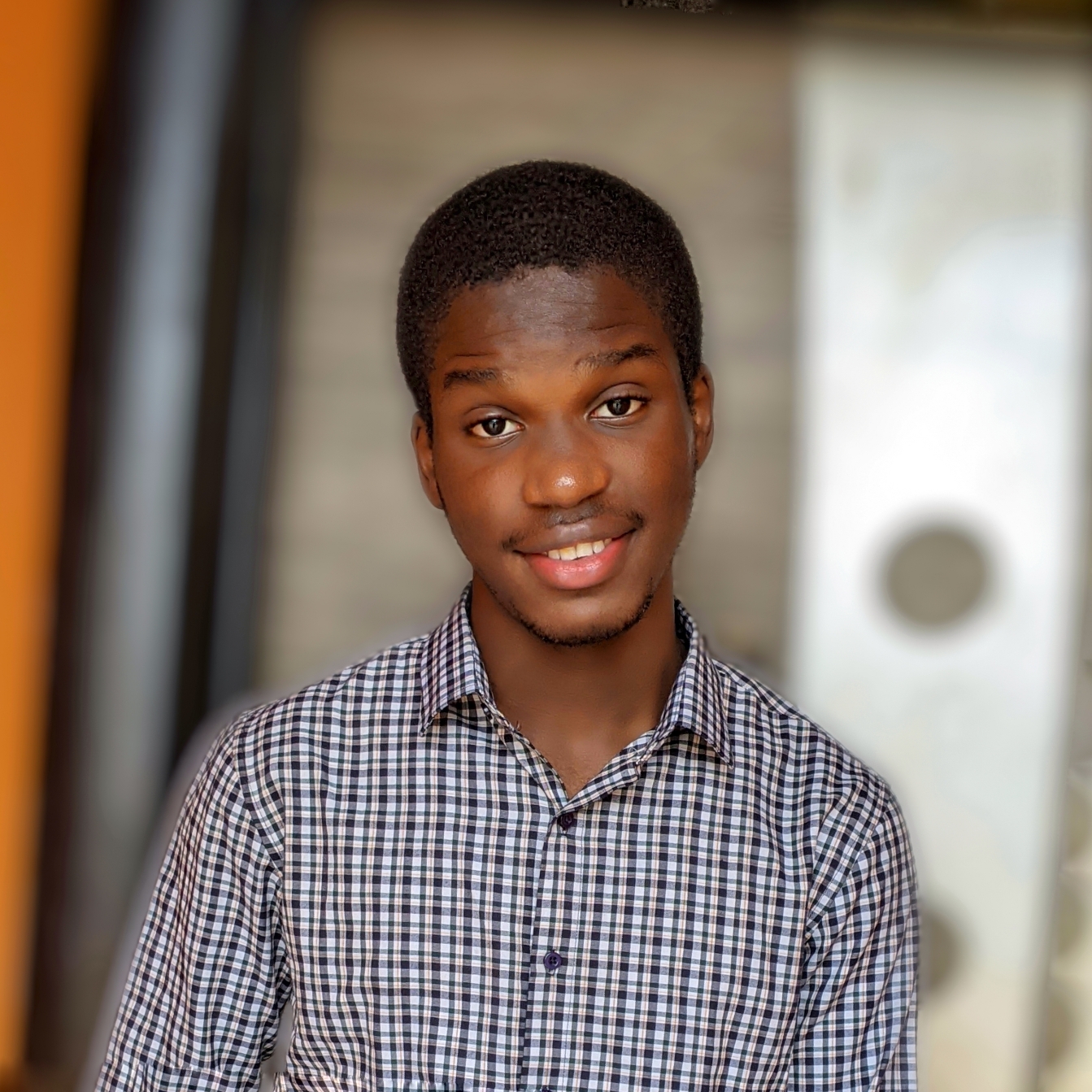 jeremiah omolewa
2022 Beneficiary
read more
close (x)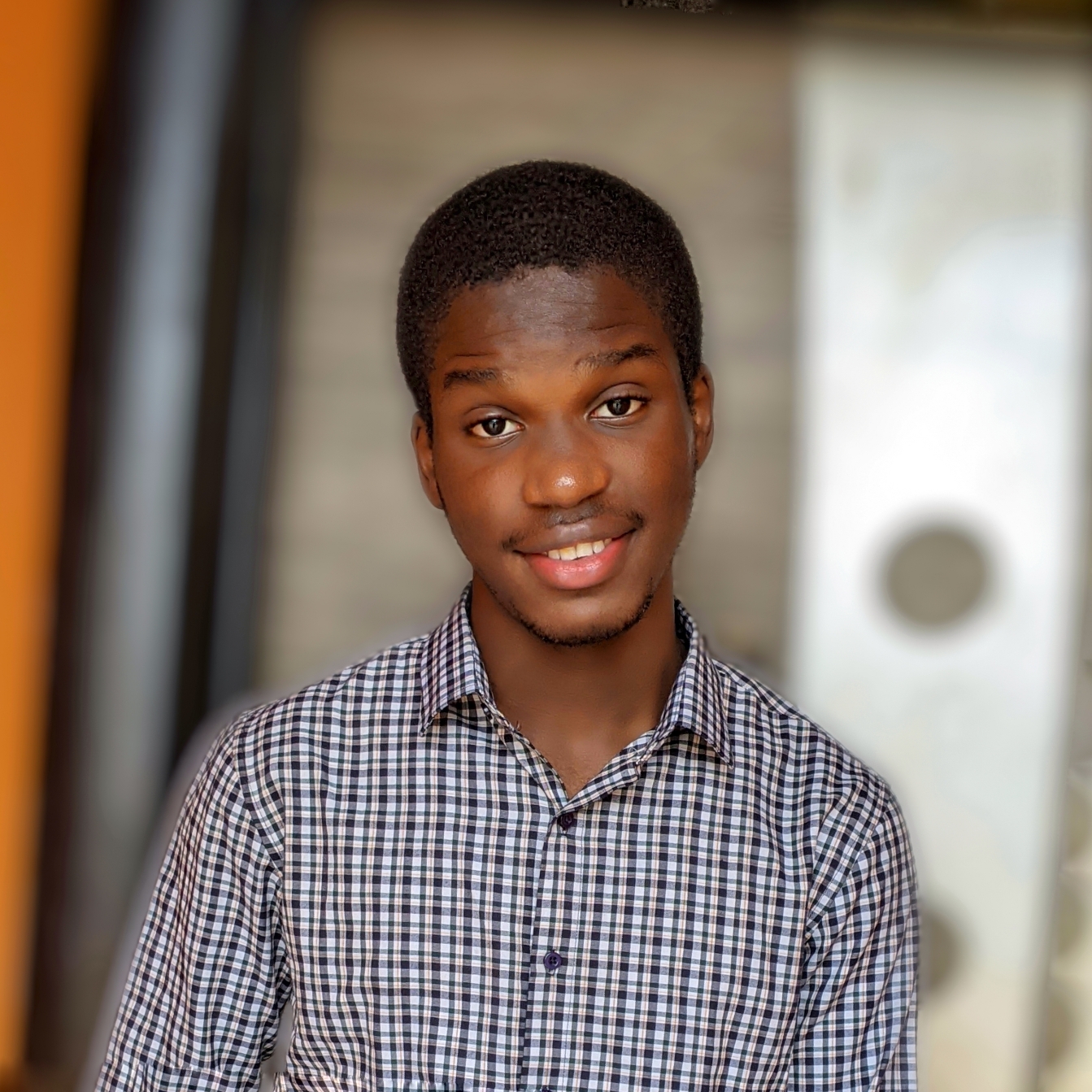 jeremiah omolewa
2022 Beneficiary
Jeremiah Omolewa was born and raised in Lagos. Ever since childhood, Jeremiah has kept a record of academic excellence. He graduated from his primary school as the overall best pupil. He also graduated from his high school as the valedictorian of the class of 2020
At Good Shepherd Comprehensive High School, Jeremiah proved to be a highly motivated, passionate, and outstanding individual who broke various academic records, including having the highest UTME score(338/400) in his high school's 25-year history, and he occupied numerous leadership positions. He represented his school in several competitions and came out as a top student in many, including being an award winner at the Nigerian Institute of Physics Competition, the first runner-up in the JETS interschool project exhibition, the second runner-up in the Awokoya National Chemistry Competition, to name a few. As the president of the JETS club, he revolutionized his school by creating several Arduino-based robots and repairing damaged school electronics. As the Captain of his high school choir, he led the choir to perform at various school events. He is a multi-talented individual with several skills like playing up to seven musical instruments, designing and sewing clothes(he sewed several nose masks during the pandemic), creating graphics & websites, and coding, to mention a few.
After his secondary school graduation, Jeremiah decided to take a gap year from formal education to apply to universities abroad. During this time, Jeremiah served as a graphics, communications, and administrative intern at EducationUSA. He received admission into competitive institutions with scholarships ranging from partial to a full ride. These include Swarthmore College, Fisk University, and Arizona State University.
Jeremiah is presently at Swarthmore College, Pennsylvania, on a full ride where he is double majoring in Computer Science and Engineering.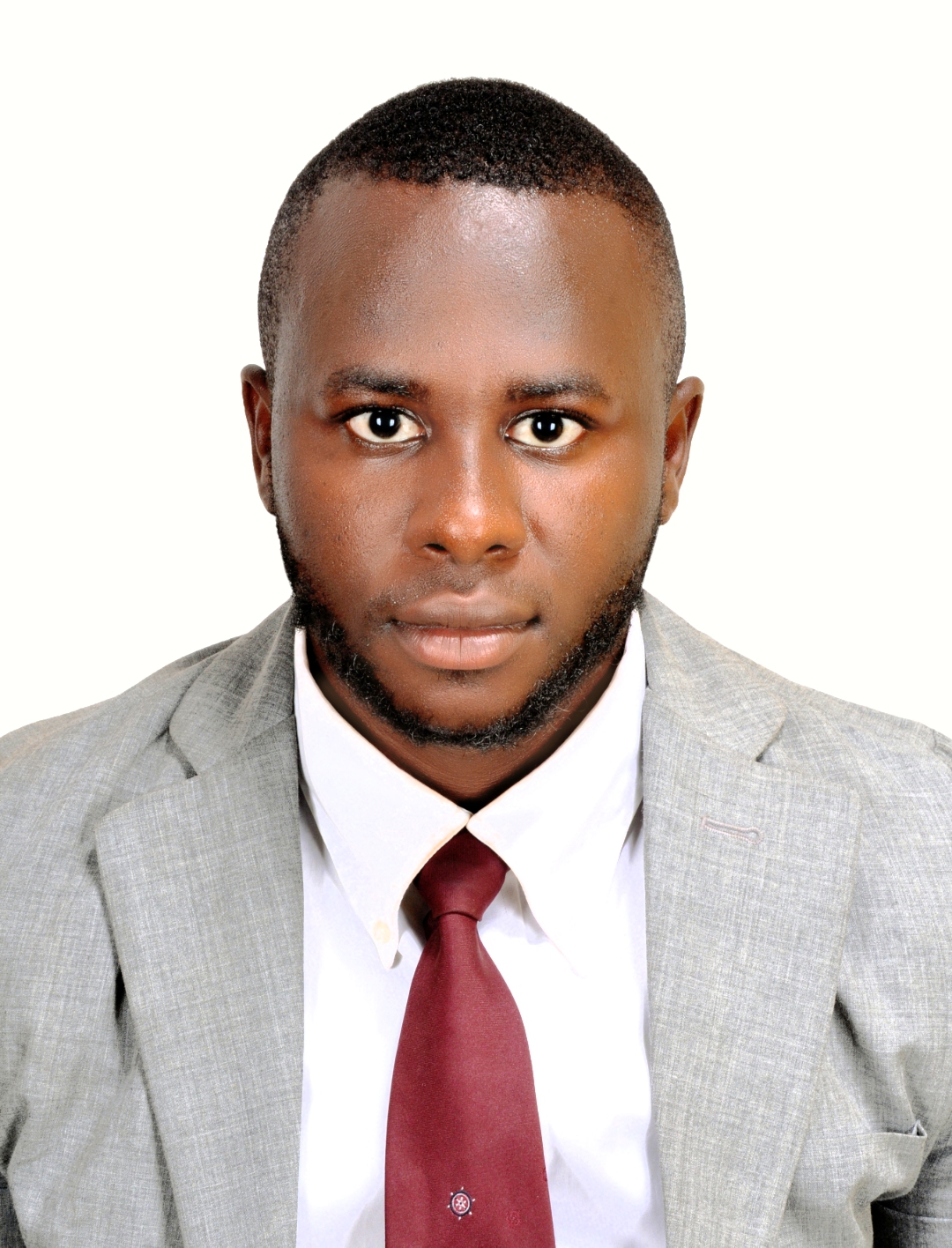 john izang
2022 Beneficiary
read more
close (x)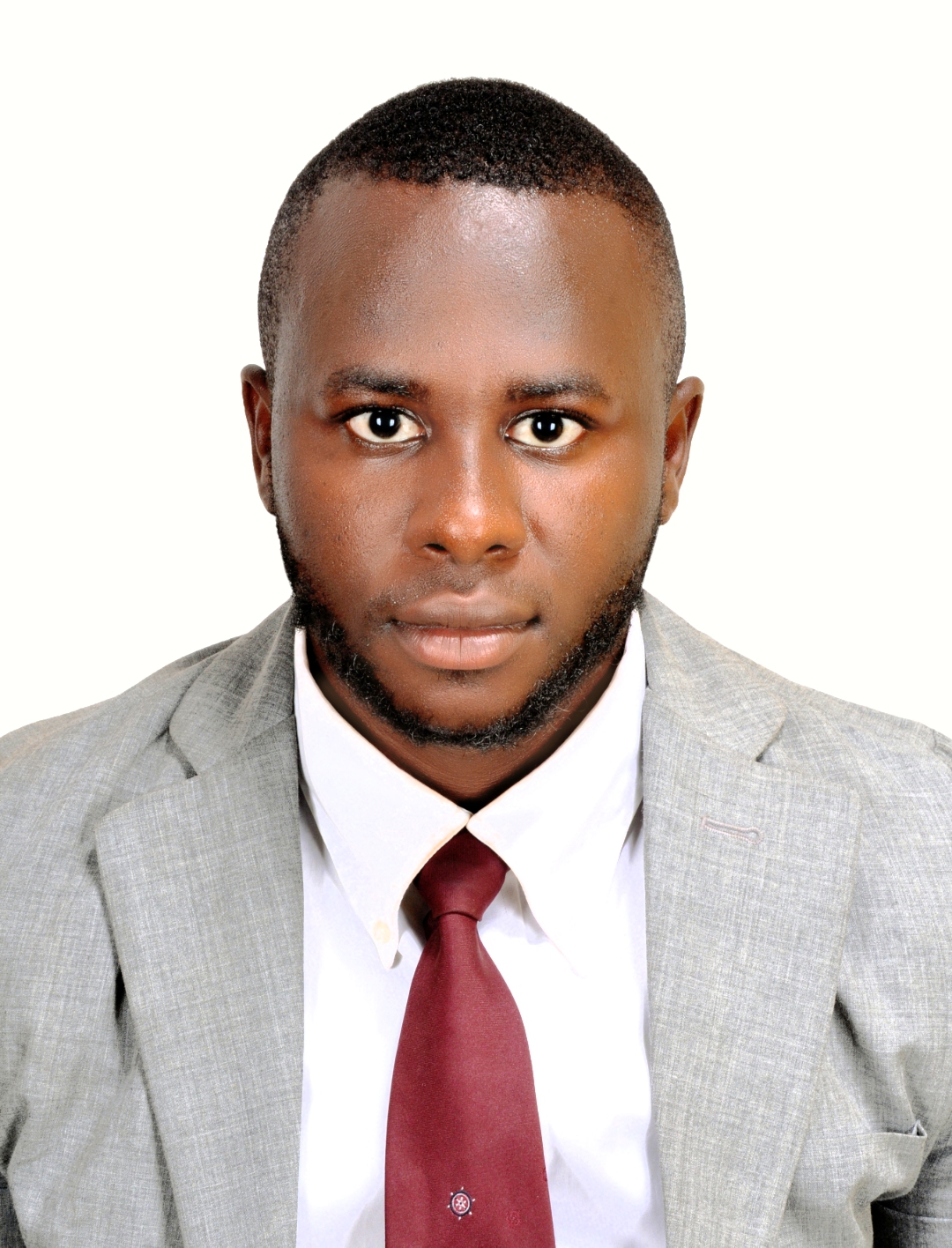 john izang
2022 Beneficiary
John graduated as the best-graduating student in his class. As an undergraduate at the University of Jos, he was an active member of the Student Chemical Society of Nigeria (SCSN). He is also an alumnus of the Kennedy-Lugar Youth Exchange and Study program (KL-YES) and a beneficiary of the IRIS Global Citizen Scholarship in 2016. As a KL-YES alumnus, he organizes and participates in regular Community Developmental Projects in various areas, from environmental sanitation to community sensitization on personal hygiene, building a more inclusive society, and many other humanitarian activities.
While participating in the KL-YES program, he was awarded various academic and volunteer service awards, including the US Presidential Award for Volunteer Service and the Fairfax JROTC Cadet of the Year award for the 2012/2013 session, and the Fairfax Super Scholar award for Foreign Exchange student. He loves Fashion Designer and is a Boys Scout Leader with the Nigerian Boys Scouts." He was selected as one of the opportunity funds Students and got a fully funded Ph.D. program at Wayne State University to study Chemistry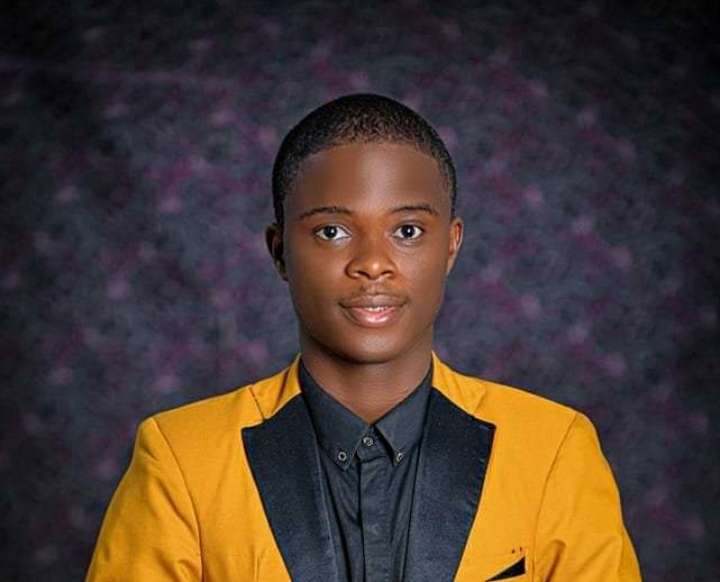 johnson adegboyega
2022 Beneficiary
read more
close (x)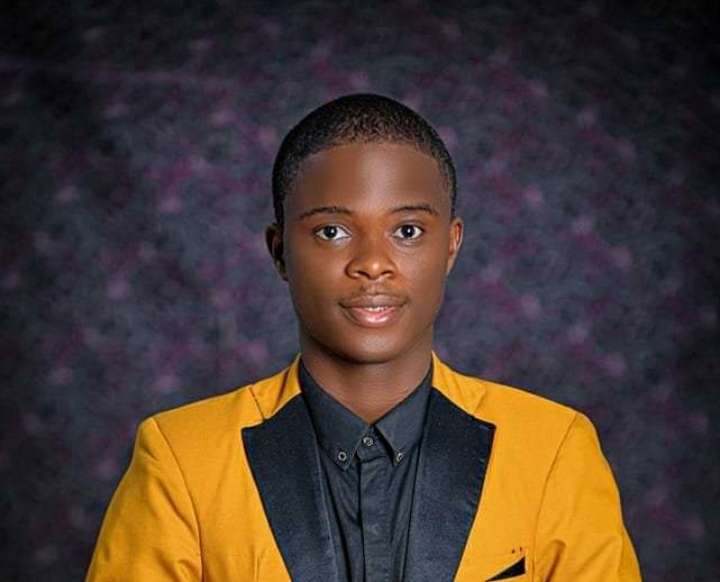 johnson adegboyega
2022 Beneficiary
Johnson Adegboyega completed his bachelor's degree from the Federal University of Technology Akure, where he graduated as one of the best students in the Department of Agricultural Engineering. During his undergraduate study, Johnson participated in different leadership and extracurricular activities. He served as the Assistant State Coordinator for Food and Gene Initiatives. He volunteered for Get Education, Get a Skill and Give Information Fight the Flood, working towards achieving sustainable development goals.
After his second attempt, Johnson Adegboyega was selected as an EducationUSA Opportunity Funds Program Scholar in 2021. He was one of 34 successful applicants chosen out of over 2,500 candidates who completed an application. He has proceeded to Purdue University for a Master's in Agricultural Engineering and specializing in Food Process Engineering.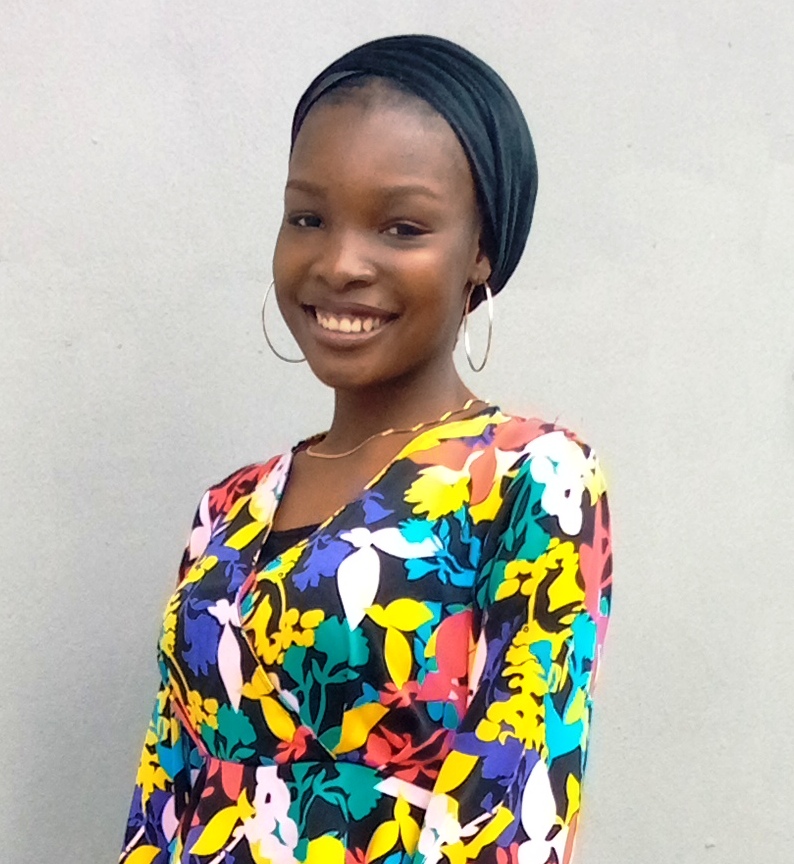 jolayemi favor
2022 Beneficiary
read more
close (x)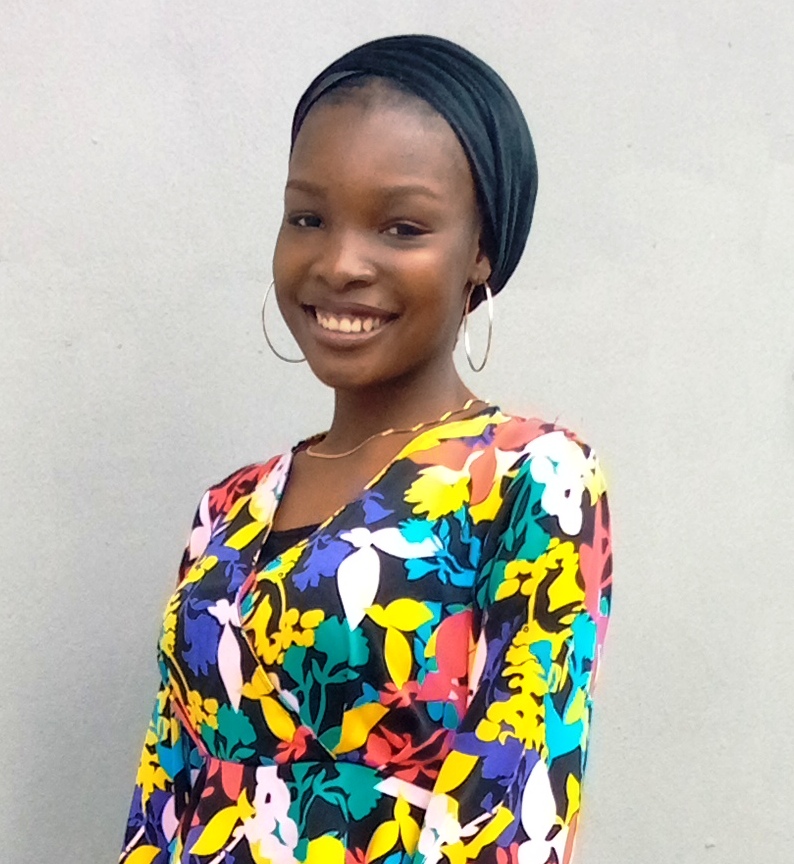 jolayemi favor
2022 Beneficiary
Olayemi Favor is a highly-spirited student with an eagerness to grasp knowledge everywhere she finds herself. She got a scholarship to attend Thomas Adewumi International College where she always has been vibrant in her academics. She was projected in the principal's roll of honor and rated among the top five students annually for six years, and graduated from high school as the best-graduating student. She learned about volunteering and giving back to her community while in school. After completing high school, she decided to give back to her community by teaching preschool and primary school pupils from ages three to nine after school in the evening. Her passion to make a difference and impact positively on my society did not just begin now, while in school her skills of leadership and being a powerful orator stood her out for excellence.
Olayemi intends to study medicine and become a medical doctor to shape Nigeria's healthcare system and prevent the waste of hundreds of lives every day. This determination became necessary after she lost her beloved dad to diabetes in 2018. She seeks this knowledge in the United States because of advanced technology, knowledge, and practices in the United States. Knowing this fact, the cost of pursuing her dreams will be out of reach for her single mum if not for the opportunity funds program. The Opportunity Funds Program covered some of my upfront costs and today my dreams have become a reality. I am attending Rust College to major in Biological Sciences with full funding in the United States. This relief will help my mother with the financial stress of raising me and my siblings alone. I want to inspire many people who want to learn about medicine, but also my younger siblings. I want many to see that, amid many challenges, and our country's shortcomings, it is still possible to be successful with your goals if you are intelligent and determined.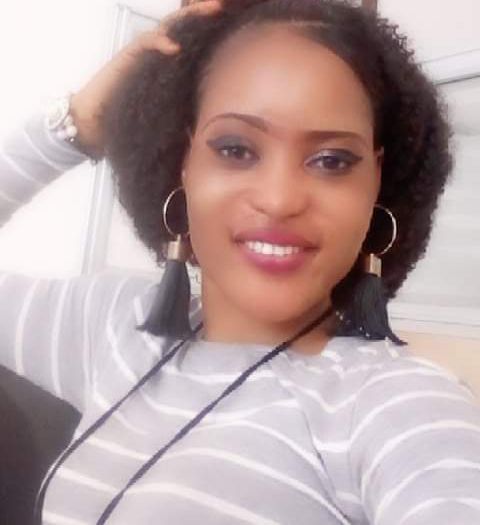 joy oluchi amadi
2022 Beneficiary
read more
close (x)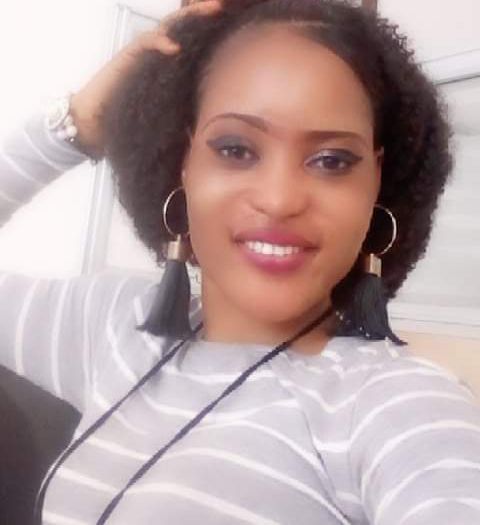 joy oluchi amadi
2022 Beneficiary
Joy Oluchi Amadi is a graduate of Chemistry from the Federal University Lokoja, Kogi State, Nigeria. In 2019, she emerged as the only First Class student in the Department of Chemistry, the best student in the science faculty, and the overall best graduating student of her institution. Joy has participated in extracurricular activities, community service, and leadership roles, all of which contribute to her broad talents. To begin with, she was appointed as the senior school prefect (head girl) during high school and represented her school in several academic competitions (debates, quizzes, etc.). Also, during her 200level in the institution, she served as an assistant general secretary for the Student's Chemical Society of Nigeria, Federal University Lokoja-Chapter, ensuring that the organization's objectives and goals were realized. From her second year until graduation, she assiduously taught Chemistry, Physics, and Mathematics courses to students through the organization of free tutorial classes on campus, where she explained seemingly complex topics that they found challenging. During this same period (200 to 400level), Oluchi enjoyed the Federal Government Board Scholarship for Nigerian undergraduates due to her outstanding performance in the scholarship examination, which she wrote. While on her National Youth Service Corps program in Kwara State, Nigeria, she participated in community service work. Amadi joined the Reproductive Health and HIV Community Development Service Group after observing how carefree society's youth are. She was voted president of the organization shortly after being accepted as one of the volunteers. During this time, one of the most important roles she played was managing a team of eleven with the goal of sensitization. She made sure that she and her team went to schools, markets, clubs, and other venues to educate people about personal hygiene, reproductive health and the necessity of protecting it, HIV/AIDS and the importance of knowing their HIV status. She received an Award of Excellence for her true character and notable contributions to community activities that benefited over 700 people. These past responsibilities have helped her become a better leader and team player.
Joy Oluchi Amadi is a 2021/2022 EducationUSA Opportunity Funds Program Scholar. She was among the 34 successful applicants selected from over 2,500 applicants who completed an application. She secured fully funded scholarships in the United States of America to pursue her doctoral degree. She currently attends the University of Delaware, USA, in pursuit of her PhD degree in Chemistry. Her research interest will focus on synthesizing and designing molecules that will serve as applications for treating diseases and cancer. During graduate studies, Joy hopes to proffer solutions to " incurable " conditions.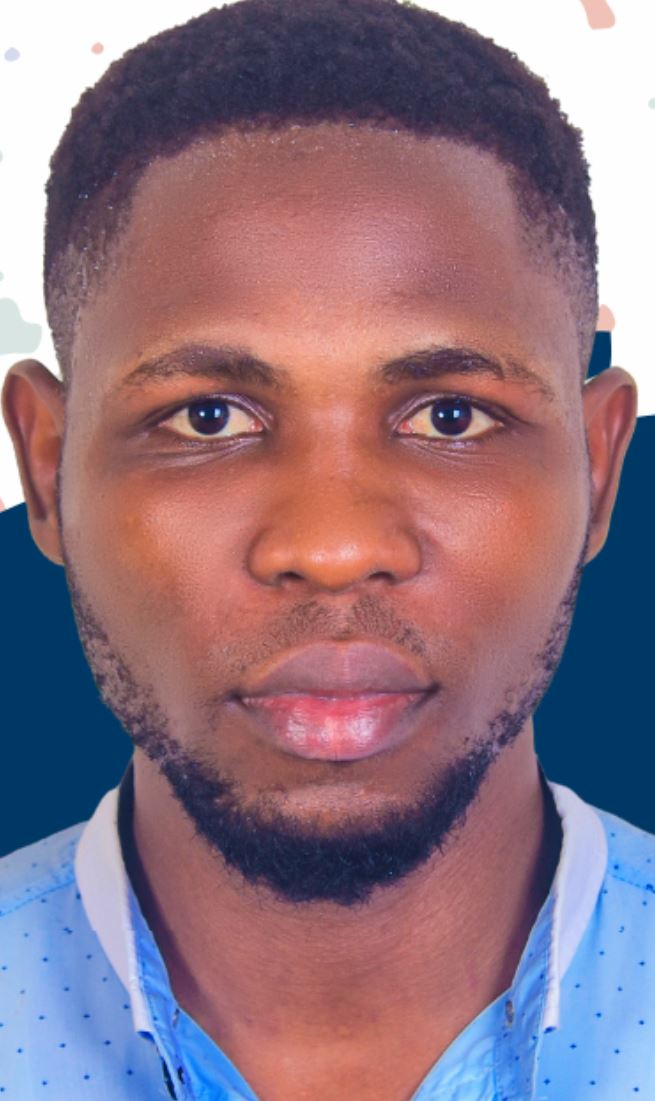 kwaghtaver desongu
2022 Beneficiary
read more
close (x)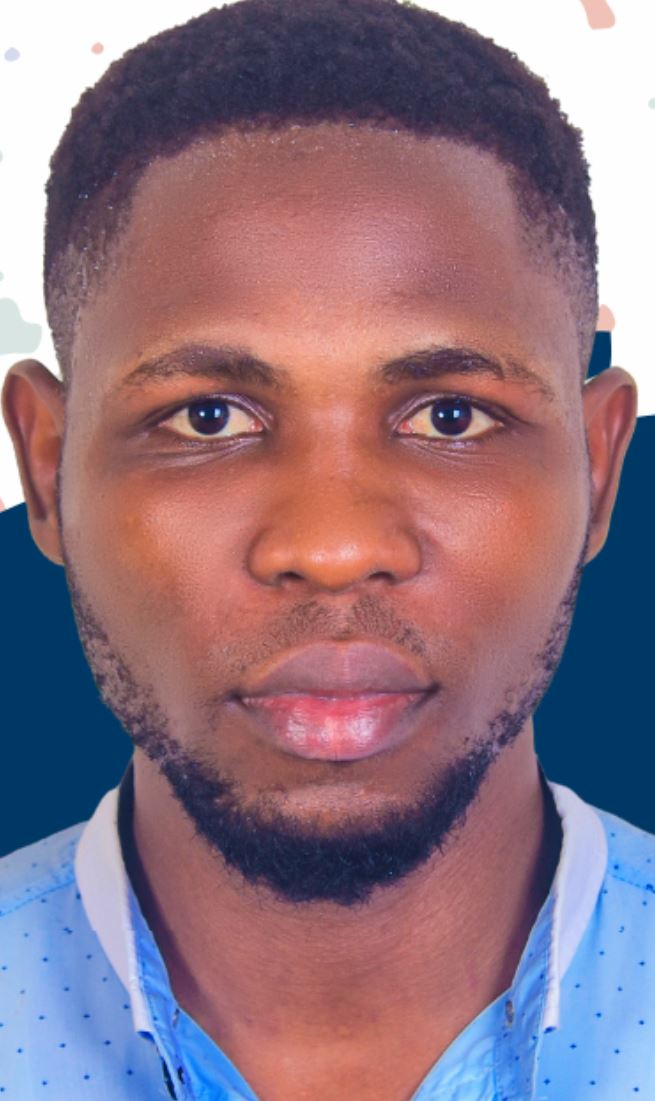 kwaghtaver desongu
2022 Beneficiary
Kwashega Desengu graduated from the Federal University of Technology Minna Niger State with a first-class degree in Chemical Engineering. He wanted to proceed to graduate school, but he did not know how to go about the process. A friend told him about EducationUSA and he became a member. That changed everything about the process for me.
Advisers worked closely with him to make his profile competitive for graduate school applications. As part of the process, He took standardized tests, enhanced my research skills through research collaboration with experienced researchers from UK, Canada, Ireland, and Nigeria, and co-authored two articles in reputable international journals. I then secured a fully funded offer to pursue my Ph.D. at Auburn University in Chemical Engineering. I am very grateful to EducationUSA for all the support to help bring my dreams for graduate studies into reality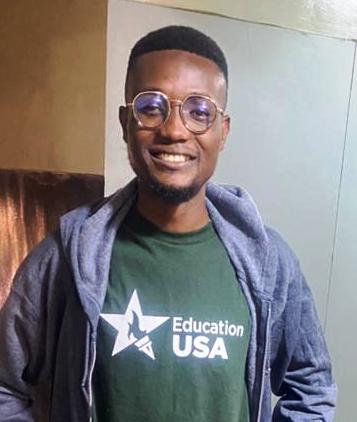 lawal vincent ayobami,
2022 Beneficiary
read more
close (x)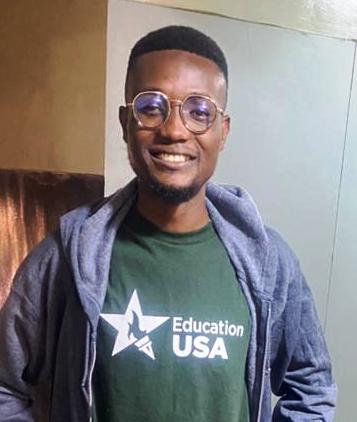 lawal vincent ayobami,
2022 Beneficiary
Lawal Vincent Ayobami is a first-class graduate of Adekunle Ajasin University Akungba. Studied plant science and Biotechnology and graduated as one of the best in the department. After completing my undergraduate, he began to hone his skills to meet the present experiment demands in the field of interest – genetics, and genomics. First, he completed a course in fundamental bioinformatics at Helix Biogen Institute then interned at HackBio for bioinformatics and computational biology, where he picked up R and Python programming language skills.
After his undergraduate program at Adekunle Ajasin University Akungba, he decided to attend graduate school to explore the techniques used during his project with a more sophisticated approach in an institution at the vanguard of scientific and creative innovation. Although he started the process after my NYSC in 2019, there was no headway until EducationUSA Abuja stepped in. Under the Opportunity Fund Program of EduUSA coupled with the mentorship of the organization's seasoned advisors, I started the "right" process of application in 2021. At the beginning of 2022, I got a fully funded admission to the Biological Sciences (Ph.D.) program at Wayne State University Detroit, Michigan, for the Fall semester. I was also offered a Graduate Teaching Assistantship with a total value of $60,782.
My sincere appreciation goes to EducationUSA Abuja without whose help I might never have been able to navigate the process both mentally and financially. In addition, I sincerely appreciate my family and my recommenders, Professor Kekere, Dr. Ajayi, and Barr. Mrs. Babalola and Dr. Bulu relentlessly supported my application with fantastic recommendations.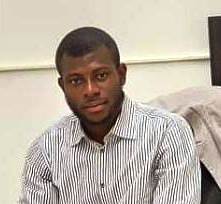 lukeman ademola
2022 Beneficiary
read more
close (x)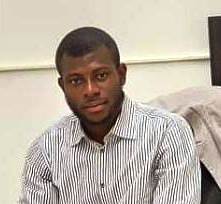 lukeman ademola
2022 Beneficiary
Growing up in a town far from civilization, the hope of achieving great academic feat seemed bleak and unachievable. By providence, relocating to Ibadan, Oyo state, Nigeria, and accepting the challenge to scale the difficult path was the starting point. The determination will further instill in me the resilience required to succeed in my academic journey, resulting in my emergence as the best-graduating student from the Faculty of Engineering, with First Class Honours in Mining Engineering, University of Jos, Nigeria (The first to ever emerge with First Class at both faculty and departmental level). My passion for imparting knowledge and organizing tutorial classes for intending undergraduates and university undergraduates introduced me to EducationUSA (Opportunity Funds Program); this positively changed everything. Applying to and being selected for the opportunity funds program has been a lifelong journey to discovering many privileges and opportunities I never imagined possible. I must say OFP by EducationUSA is a life-changing opportunity to be harnessed by any high-achieving yet financially disadvantaged scholar. As a beneficiary of the Opportunity Funds program, I am excited about the boundless opportunities awaiting my exploration. Now I am hopeful about leaving Nigeria's shores for a Master's and Ph.D. program in Mining and Mineral Engineering at the Prestigious New Mexico Institute of Mining and Technology, United States. OFP is a dream come true for me. Before this time, I had never boarded a plane (locally or internationally), but OFP has given me a change of story. With an overwhelmed heart of gratitude and the warmth of emotion, weaved into a candid expression of joy, I must say that EducationUSA (OFP) is a launching pad for great intellectual potentials who will, in turn, revolutionize the world, of which I am proudly a beneficiary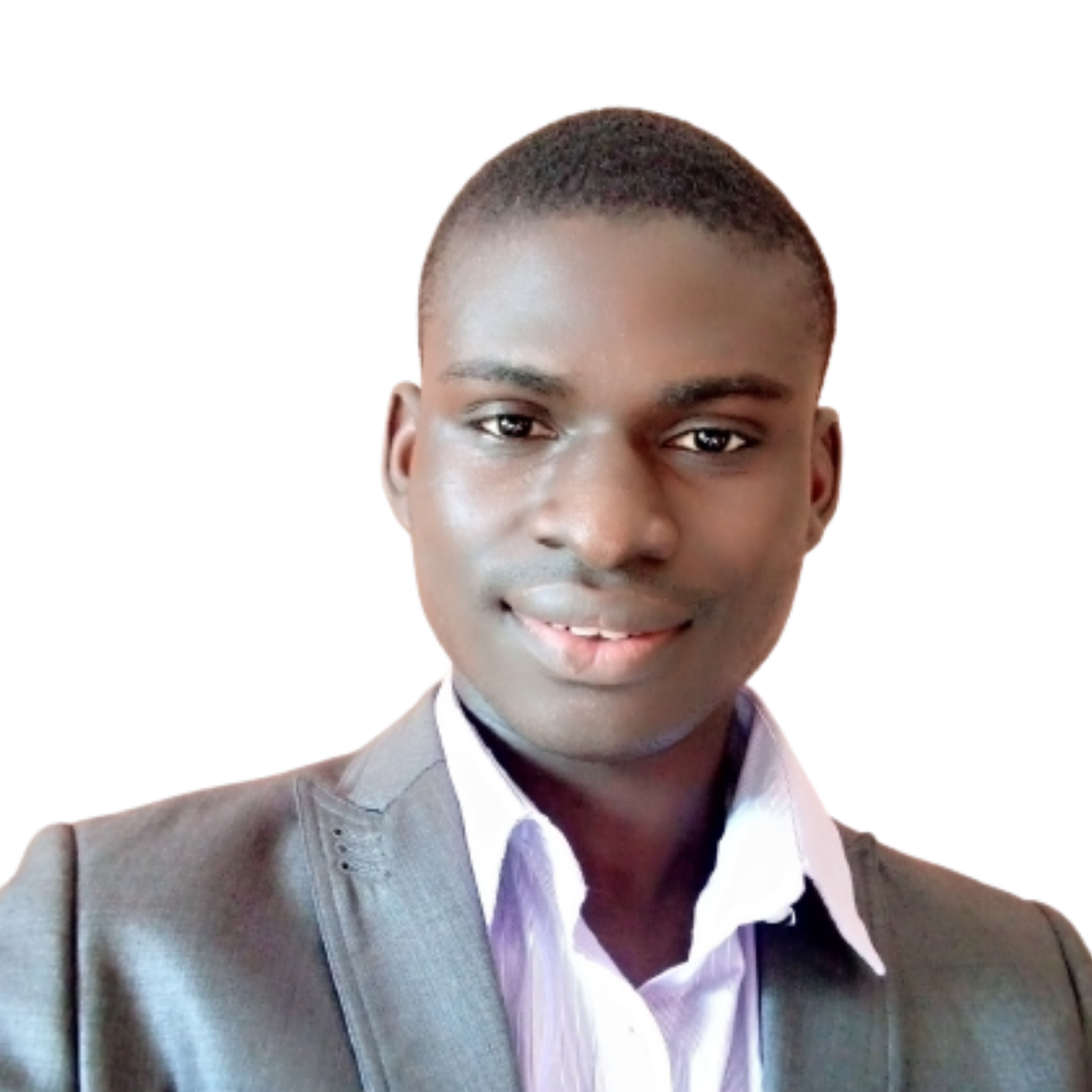 michael temitope kadiri
2022 Beneficiary
read more
close (x)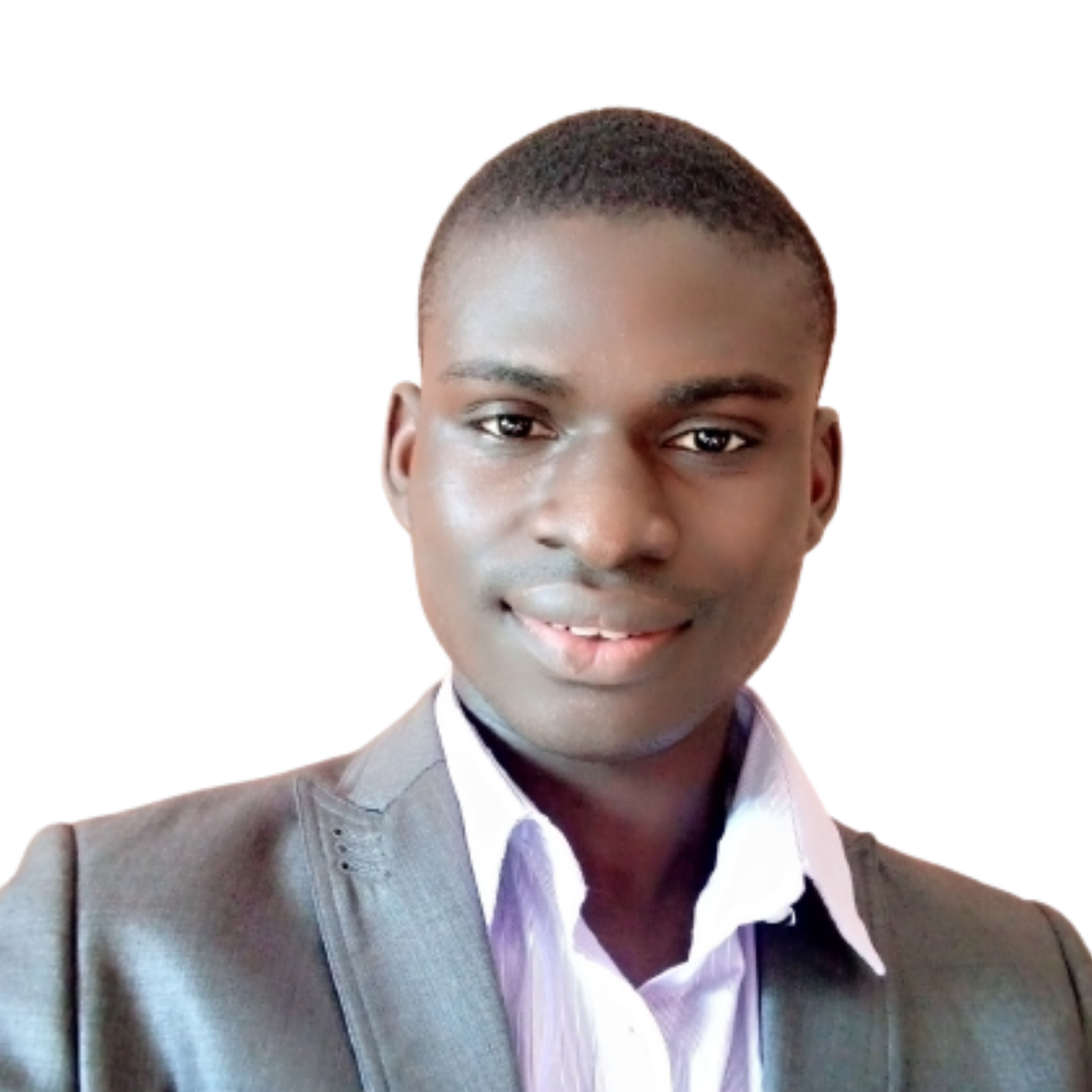 michael temitope kadiri
2022 Beneficiary
Michael Temitope KADIRI is a first-class graduate of Industrial Chemistry from the Department of Chemistry, University of Ibadan, Oyo State, Nigeria. While Michael was at the University of Ibadan, he excelled both academically and in several leadership positions he held. Michael was the Deputy Editor-in-Chief of the Chemical Press for the session 2018/2019, where he amply worked closely with the team members to edit the weekly publications and also the release of the annual magazine of the department. Michael was also the Welfare Head of the student chemical society electoral committee, where he oversees the well-being of the members of the committee.
Michael loves to give back to his community, and this has been a massive part of his life, from volunteering to teach first and second-year students during his undergraduate days to reaching out to the less privileged under the auspices of Humanity Project Africa. Also, as the Vice-President of the Sustainable Development Goals group during his National Youth Service (NYSC), he created an awareness program for high school students on quality education and good health during his national youth service (NYSC) in Bayelsa state. Furthermore, he had teamed up with ACS (American Chemical Society) members at the University of Ibadan-being a community member himself- to organize programs for secondary school students by teaching them hands-on practicals on the making of liquid soap, air freshener, hand sanitiser etc.
Michael is an EducationUSA Opportunity Funds Program (OFP) scholar. He was selected as one of the 34 successful applicants out of over 2500 applicants in 2021. Under the guidance of EducationUSA, he secured a fully funded offer for his PhD program in Chemistry from the University of Tennessee, Knoxville. Michael is interested in Polymer Chemistry with a particular interest in additive manufacturing, where he would use comput er-aided design for rapid prototyping and design of equipment.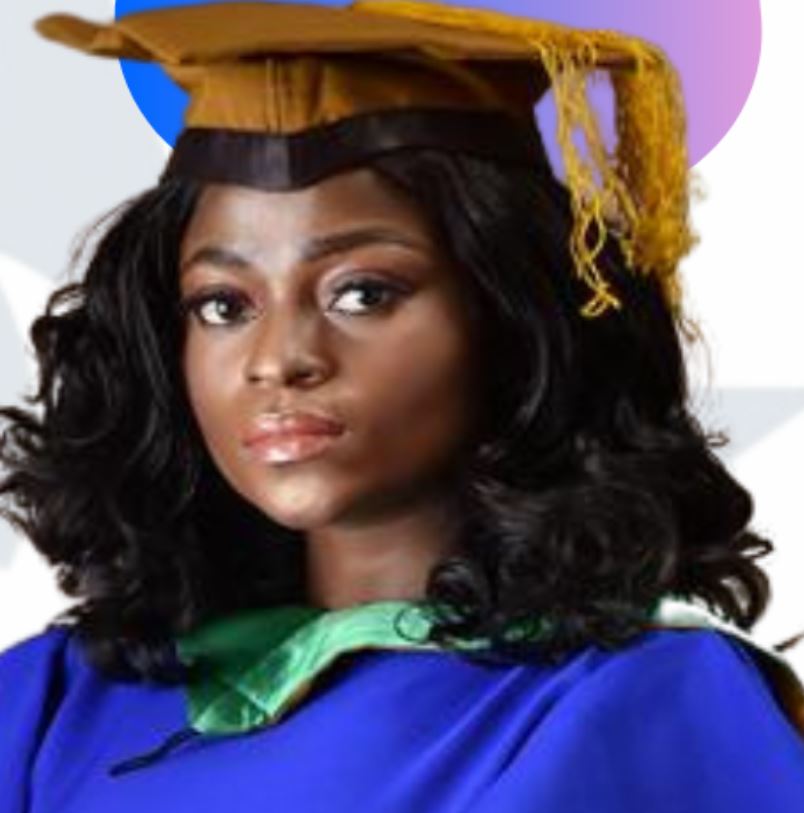 miracle olawale olatunde
2022 Beneficiary
read more
close (x)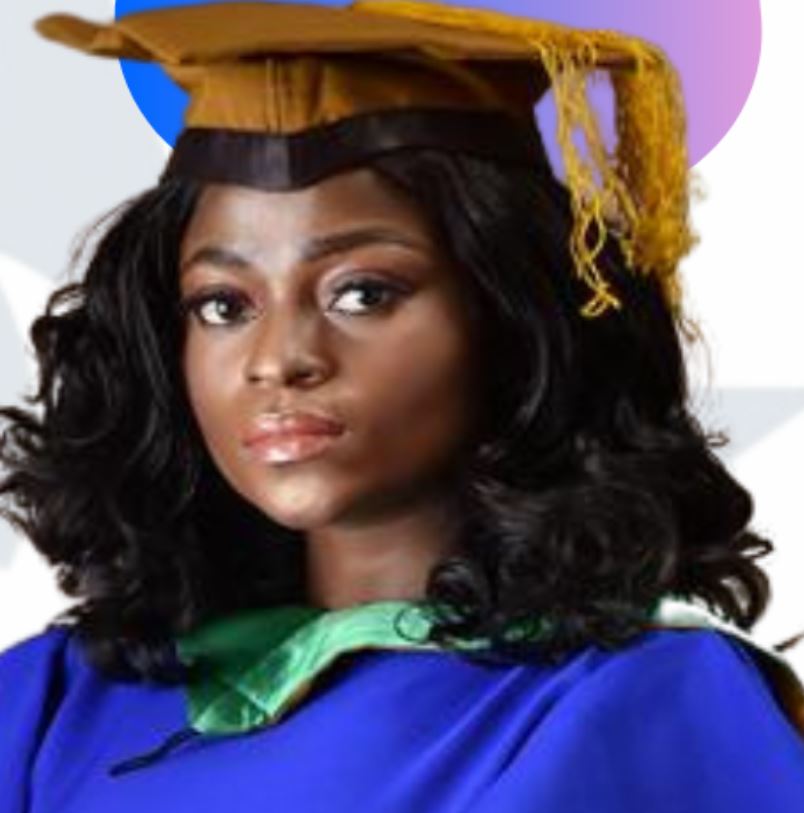 miracle olawale olatunde
2022 Beneficiary
Mirracle graduated with a record-breaking CGPA of 4.90/5.00 at her university. After our combined convocation in 2020, she was awarded the Overall Best Graduating Student for all 5 sets in a combined convocation. That was one of the highlights of her life. She had the privilege of meeting the Governor of Oyo State Seyi Makinde, and many prominent people. Her tweet went viral. she was featured in Vanguard, Punch, and lots of other news channels.
I am grateful to God who made all of these possible and aligned my steps on this journey. EducationUSA has been a blessing to my life. It has connected me with great minds. This is definitely not the end. Because as one journey ends, another begins. And I am positive that it can only get better from here at Michigan State University where i received full funding to pursue a Ph.D. program in Medicinal chemistry.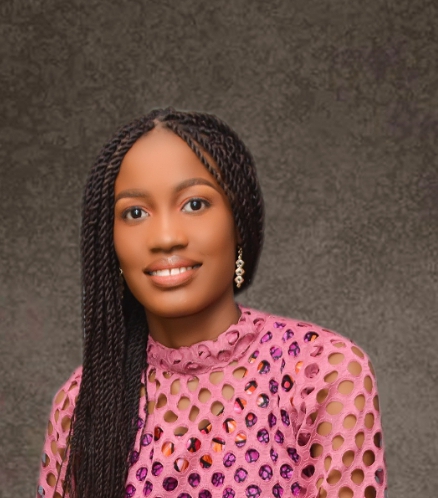 mojisoluwa catherine oludare
2022 Beneficiary
read more
close (x)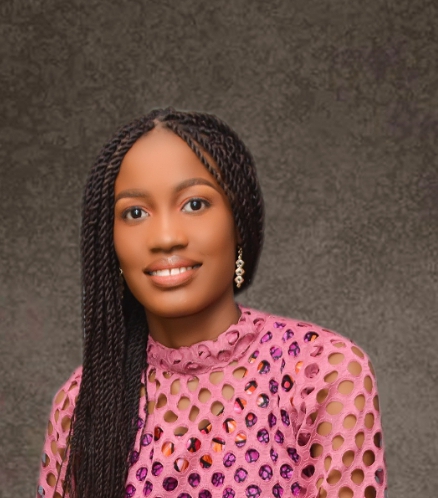 mojisoluwa catherine oludare
2022 Beneficiary
Mojisoluwa Catherine Oludare was born and raised in Ondo state, where she also completed her primary education. Ever since childhood, Mojisoluwa has kept a record of academic excellence. At age 10, she was awarded a fully-funded scholarship by Shell, Nigeria, to study at one of the most prestigious private schools in Lagos State, Nigeria.
At Edgewood College, Mojisoluwa proved to be a hardworking and distinguished individual, breaking various academic records, occupying numerous leadership positions, and actively participating in various charity/ fundraising events at the school. She has also won various national and international leadership and academic recognitions, such as the Duke of Edinburgh Young Leader's Award and the Cambridge Outstanding Learner's Award- May/June 2019 Cambridge IGCSE, best in Nigeria- Geography.
After her secondary school graduation, Mojisoluwa completed a one-year accelerated A-Level Program, after which she graduated as the Valedictorian and best graduating student of the set. She then decided to take a gap year from formal education to apply to universities abroad.
During this time, Mojisoluwa also served as an administrative intern at EducationUSA
Mojisoluwa received admission into various competitive institutions with partial to full/almost full scholarships to nearly all of them. These include Minerva University, Howard University, the University of Illinois at Springfield and more.
Mojisoluwa resumed at Swarthmore College, Pennsylvania, on a scholarship worth over $75,000, where she hopes to double major in Biochemistry and Economics.