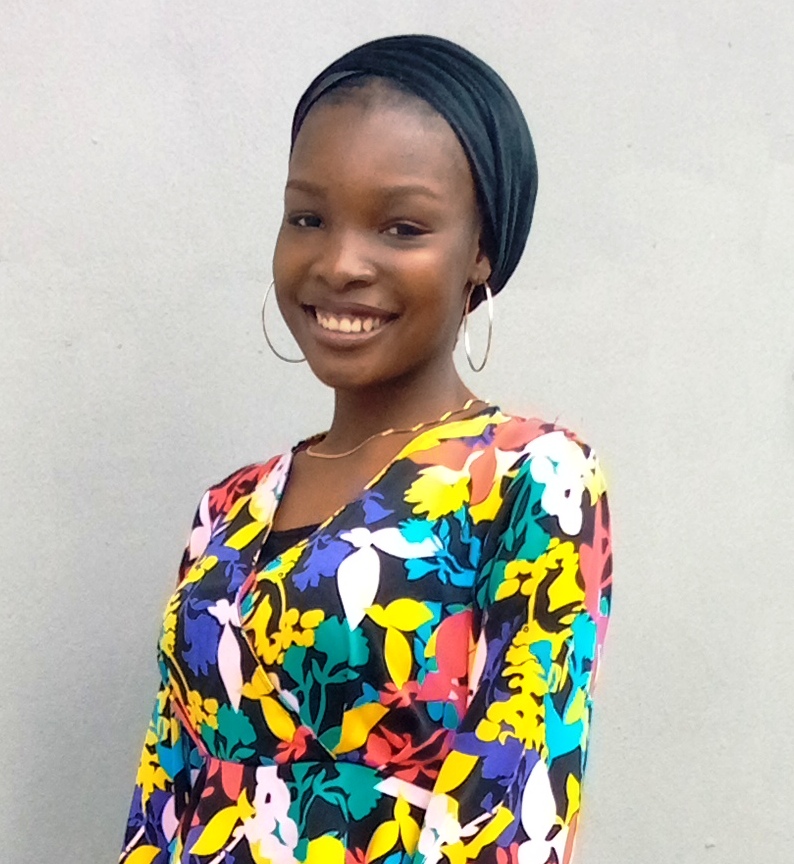 jolayemi favor
2022 Beneficiary
read more
close (x)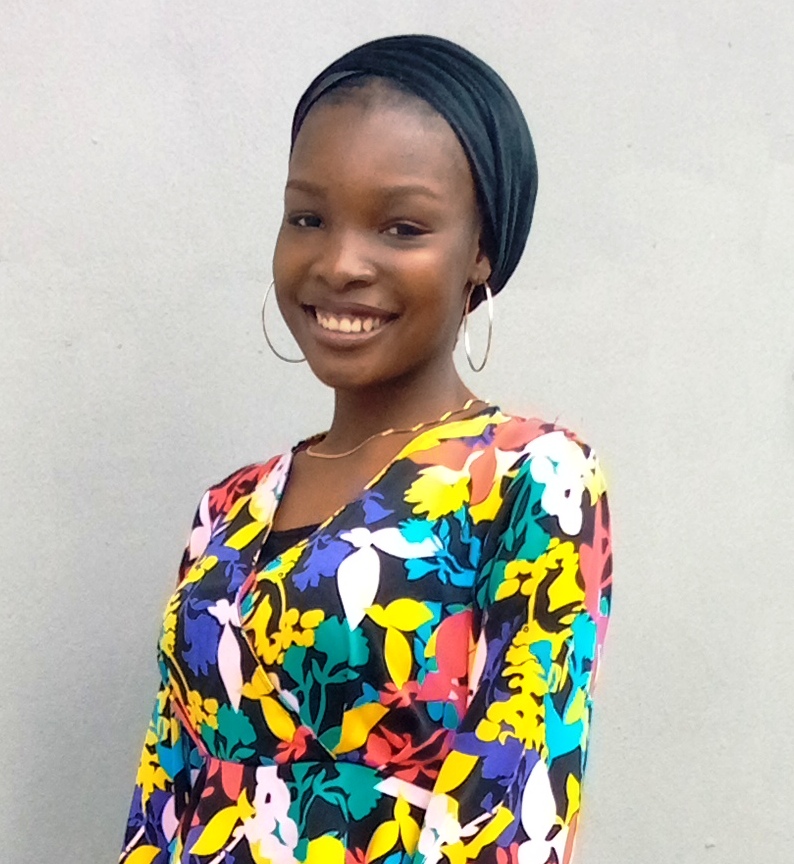 jolayemi favor
2022 Beneficiary
Olayemi Favor is a highly-spirited student with an eagerness to grasp knowledge everywhere she finds herself. She got a scholarship to attend Thomas Adewumi International College where she always has been vibrant in her academics. She was projected in the principal's roll of honor and rated among the top five students annually for six years, and graduated from high school as the best-graduating student. She learned about volunteering and giving back to her community while in school. After completing high school, she decided to give back to her community by teaching preschool and primary school pupils from ages three to nine after school in the evening. Her passion to make a difference and impact positively on my society did not just begin now, while in school her skills of leadership and being a powerful orator stood her out for excellence.
Olayemi intends to study medicine and become a medical doctor to shape Nigeria's healthcare system and prevent the waste of hundreds of lives every day. This determination became necessary after she lost her beloved dad to diabetes in 2018. She seeks this knowledge in the United States because of advanced technology, knowledge, and practices in the United States. Knowing this fact, the cost of pursuing her dreams will be out of reach for her single mum if not for the opportunity funds program. The Opportunity Funds Program covered some of my upfront costs and today my dreams have become a reality. I am attending Rust College to major in Biological Sciences with full funding in the United States. This relief will help my mother with the financial stress of raising me and my siblings alone. I want to inspire many people who want to learn about medicine, but also my younger siblings. I want many to see that, amid many challenges, and our country's shortcomings, it is still possible to be successful with your goals if you are intelligent and determined.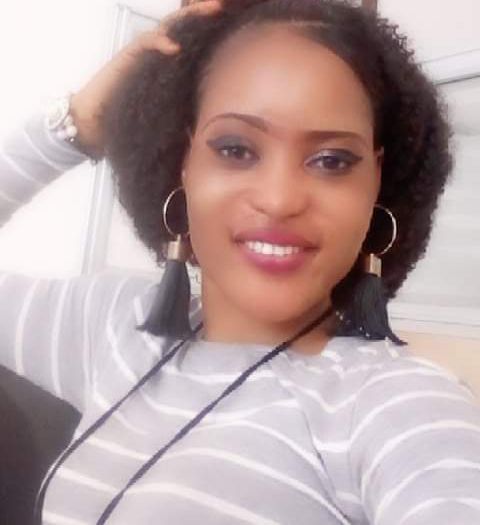 joy oluchi amadi
2022 Beneficiary
read more
close (x)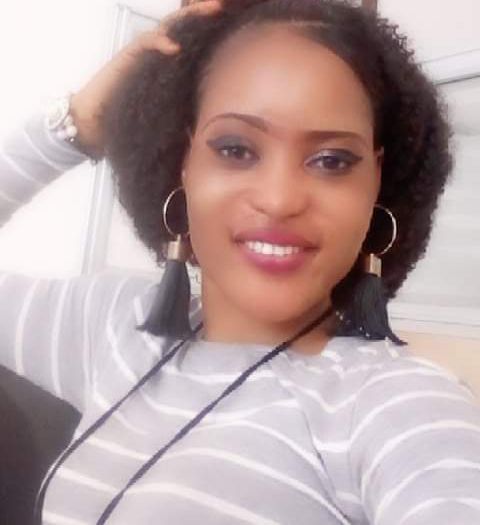 joy oluchi amadi
2022 Beneficiary
Joy Oluchi Amadi is a graduate of Chemistry from the Federal University Lokoja, Kogi State, Nigeria. In 2019, she emerged as the only First Class student in the Department of Chemistry, the best student in the science faculty, and the overall best graduating student of her institution. Joy has participated in extracurricular activities, community service, and leadership roles, all of which contribute to her broad talents. To begin with, she was appointed as the senior school prefect (head girl) during high school and represented her school in several academic competitions (debates, quizzes, etc.). Also, during her 200level in the institution, she served as an assistant general secretary for the Student's Chemical Society of Nigeria, Federal University Lokoja-Chapter, ensuring that the organization's objectives and goals were realized. From her second year until graduation, she assiduously taught Chemistry, Physics, and Mathematics courses to students through the organization of free tutorial classes on campus, where she explained seemingly complex topics that they found challenging. During this same period (200 to 400level), Oluchi enjoyed the Federal Government Board Scholarship for Nigerian undergraduates due to her outstanding performance in the scholarship examination, which she wrote. While on her National Youth Service Corps program in Kwara State, Nigeria, she participated in community service work. Amadi joined the Reproductive Health and HIV Community Development Service Group after observing how carefree society's youth are. She was voted president of the organization shortly after being accepted as one of the volunteers. During this time, one of the most important roles she played was managing a team of eleven with the goal of sensitization. She made sure that she and her team went to schools, markets, clubs, and other venues to educate people about personal hygiene, reproductive health and the necessity of protecting it, HIV/AIDS and the importance of knowing their HIV status. She received an Award of Excellence for her true character and notable contributions to community activities that benefited over 700 people. These past responsibilities have helped her become a better leader and team player.
Joy Oluchi Amadi is a 2021/2022 EducationUSA Opportunity Funds Program Scholar. She was among the 34 successful applicants selected from over 2,500 applicants who completed an application. She secured fully funded scholarships in the United States of America to pursue her doctoral degree. She currently attends the University of Delaware, USA, in pursuit of her PhD degree in Chemistry. Her research interest will focus on synthesizing and designing molecules that will serve as applications for treating diseases and cancer. During graduate studies, Joy hopes to proffer solutions to " incurable " conditions.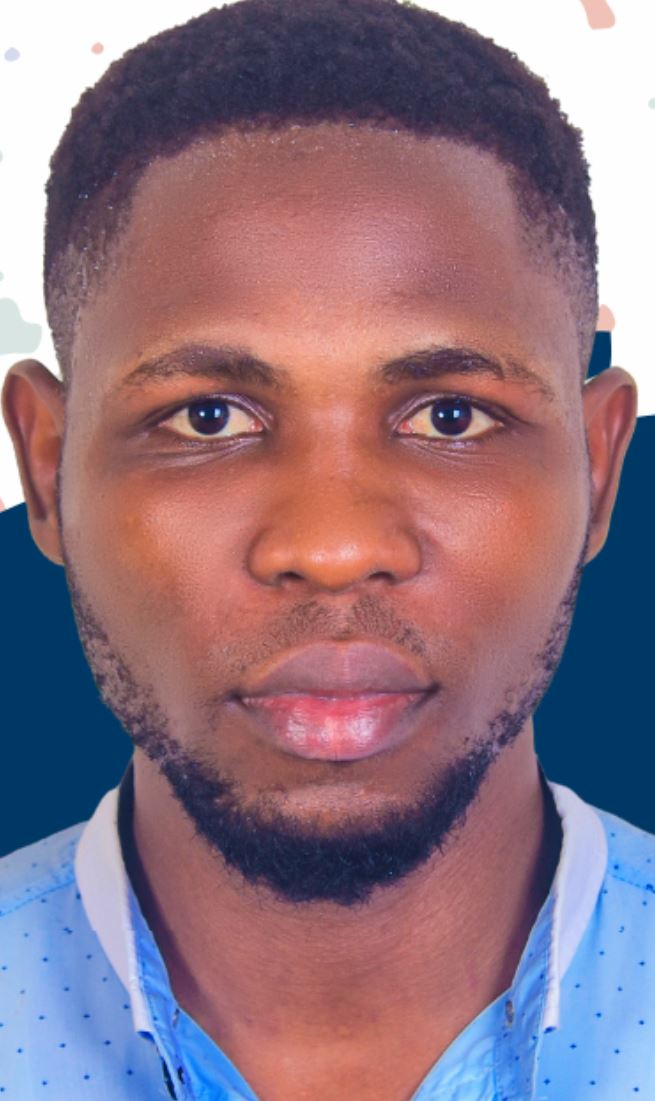 kwaghtaver desongu
2022 Beneficiary
read more
close (x)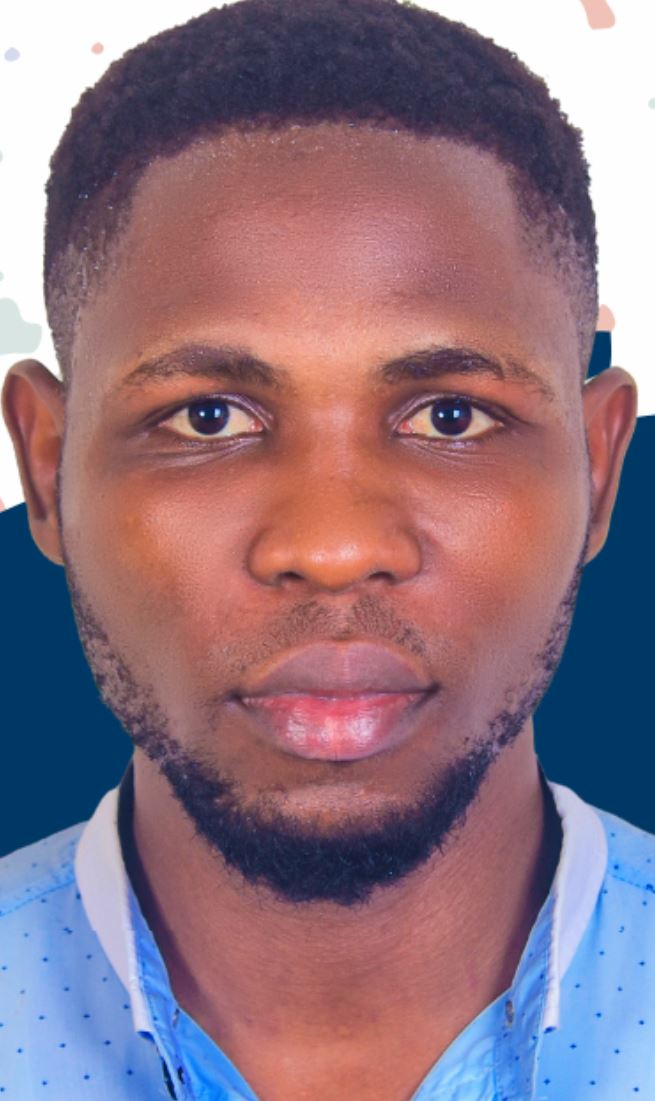 kwaghtaver desongu
2022 Beneficiary
Kwashega Desengu graduated from the Federal University of Technology Minna Niger State with a first-class degree in Chemical Engineering. He wanted to proceed to graduate school, but he did not know how to go about the process. A friend told him about EducationUSA and he became a member. That changed everything about the process for me.
Advisers worked closely with him to make his profile competitive for graduate school applications. As part of the process, He took standardized tests, enhanced my research skills through research collaboration with experienced researchers from UK, Canada, Ireland, and Nigeria, and co-authored two articles in reputable international journals. I then secured a fully funded offer to pursue my Ph.D. at Auburn University in Chemical Engineering. I am very grateful to EducationUSA for all the support to help bring my dreams for graduate studies into reality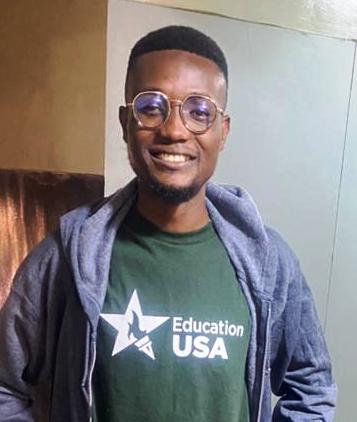 lawal vincent ayobami,
2022 Beneficiary
read more
close (x)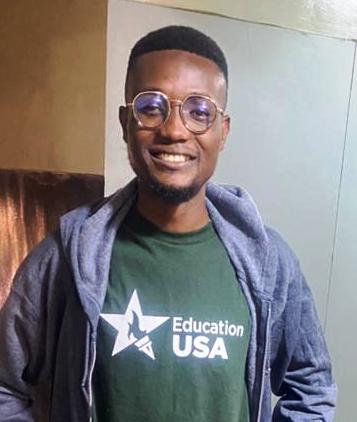 lawal vincent ayobami,
2022 Beneficiary
Lawal Vincent Ayobami is a first-class graduate of Adekunle Ajasin University Akungba. Studied plant science and Biotechnology and graduated as one of the best in the department. After completing my undergraduate, he began to hone his skills to meet the present experiment demands in the field of interest – genetics, and genomics. First, he completed a course in fundamental bioinformatics at Helix Biogen Institute then interned at HackBio for bioinformatics and computational biology, where he picked up R and Python programming language skills.
After his undergraduate program at Adekunle Ajasin University Akungba, he decided to attend graduate school to explore the techniques used during his project with a more sophisticated approach in an institution at the vanguard of scientific and creative innovation. Although he started the process after my NYSC in 2019, there was no headway until EducationUSA Abuja stepped in. Under the Opportunity Fund Program of EduUSA coupled with the mentorship of the organization's seasoned advisors, I started the "right" process of application in 2021. At the beginning of 2022, I got a fully funded admission to the Biological Sciences (Ph.D.) program at Wayne State University Detroit, Michigan, for the Fall semester. I was also offered a Graduate Teaching Assistantship with a total value of $60,782.
My sincere appreciation goes to EducationUSA Abuja without whose help I might never have been able to navigate the process both mentally and financially. In addition, I sincerely appreciate my family and my recommenders, Professor Kekere, Dr. Ajayi, and Barr. Mrs. Babalola and Dr. Bulu relentlessly supported my application with fantastic recommendations.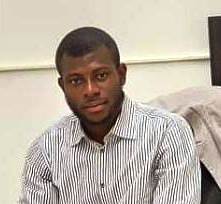 lukeman ademola
2022 Beneficiary
read more
close (x)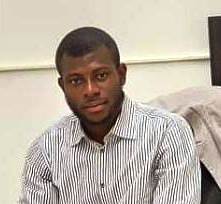 lukeman ademola
2022 Beneficiary
Growing up in a town far from civilization, the hope of achieving great academic feat seemed bleak and unachievable. By providence, relocating to Ibadan, Oyo state, Nigeria, and accepting the challenge to scale the difficult path was the starting point. The determination will further instill in me the resilience required to succeed in my academic journey, resulting in my emergence as the best-graduating student from the Faculty of Engineering, with First Class Honours in Mining Engineering, University of Jos, Nigeria (The first to ever emerge with First Class at both faculty and departmental level). My passion for imparting knowledge and organizing tutorial classes for intending undergraduates and university undergraduates introduced me to EducationUSA (Opportunity Funds Program); this positively changed everything. Applying to and being selected for the opportunity funds program has been a lifelong journey to discovering many privileges and opportunities I never imagined possible. I must say OFP by EducationUSA is a life-changing opportunity to be harnessed by any high-achieving yet financially disadvantaged scholar. As a beneficiary of the Opportunity Funds program, I am excited about the boundless opportunities awaiting my exploration. Now I am hopeful about leaving Nigeria's shores for a Master's and Ph.D. program in Mining and Mineral Engineering at the Prestigious New Mexico Institute of Mining and Technology, United States. OFP is a dream come true for me. Before this time, I had never boarded a plane (locally or internationally), but OFP has given me a change of story. With an overwhelmed heart of gratitude and the warmth of emotion, weaved into a candid expression of joy, I must say that EducationUSA (OFP) is a launching pad for great intellectual potentials who will, in turn, revolutionize the world, of which I am proudly a beneficiary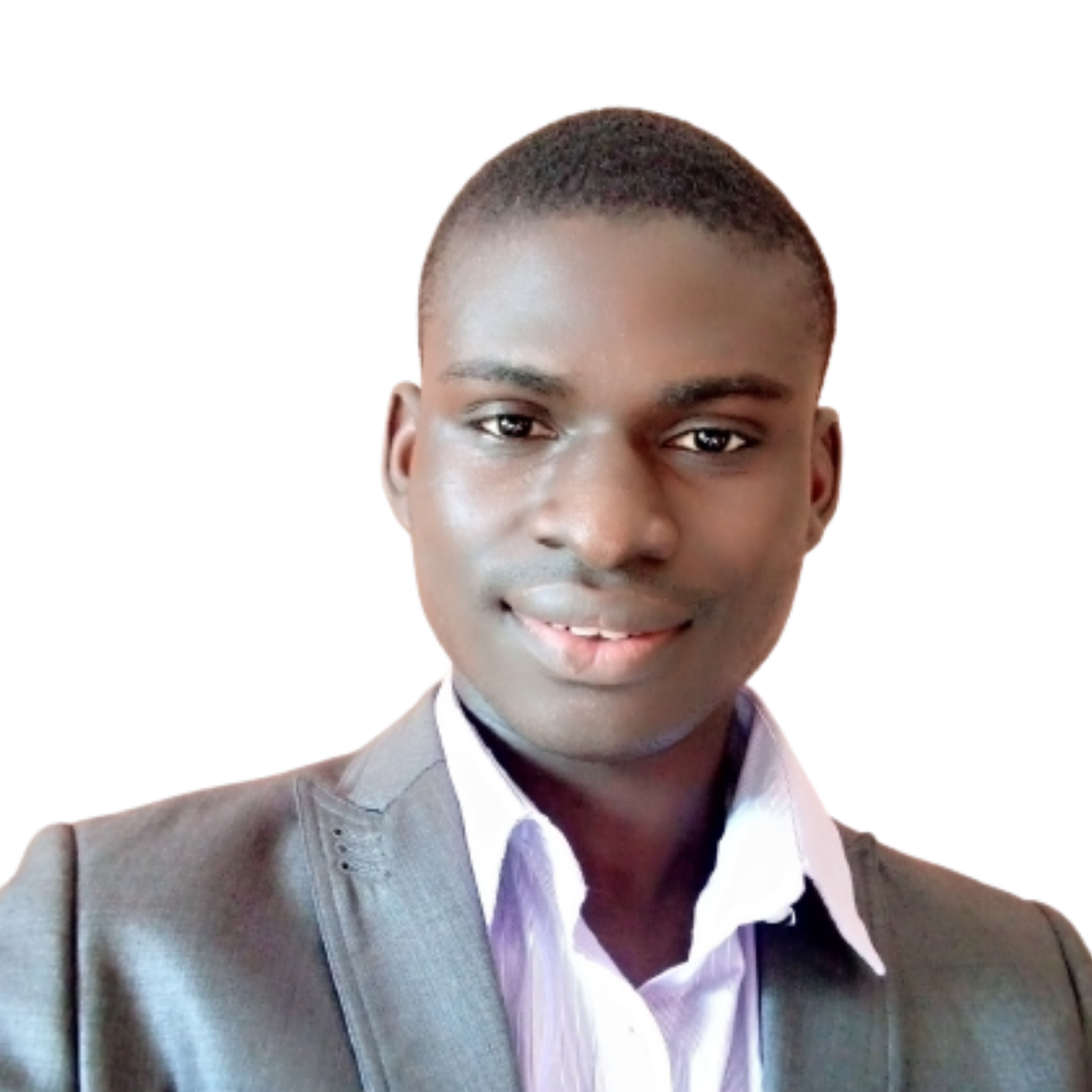 michael temitope kadiri
2022 Beneficiary
read more
close (x)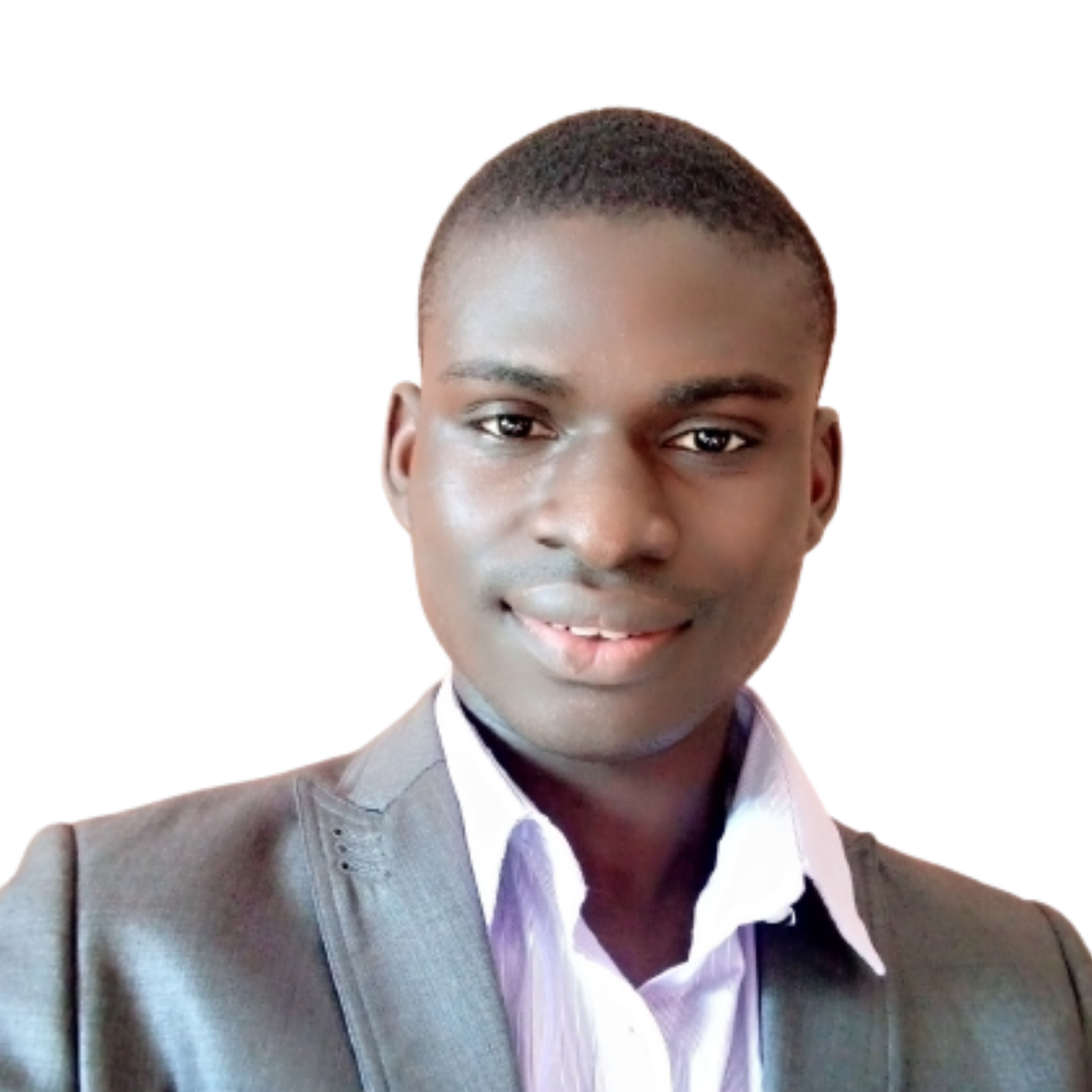 michael temitope kadiri
2022 Beneficiary
Michael Temitope KADIRI is a first-class graduate of Industrial Chemistry from the Department of Chemistry, University of Ibadan, Oyo State, Nigeria. While Michael was at the University of Ibadan, he excelled both academically and in several leadership positions he held. Michael was the Deputy Editor-in-Chief of the Chemical Press for the session 2018/2019, where he amply worked closely with the team members to edit the weekly publications and also the release of the annual magazine of the department. Michael was also the Welfare Head of the student chemical society electoral committee, where he oversees the well-being of the members of the committee.
Michael loves to give back to his community, and this has been a massive part of his life, from volunteering to teach first and second-year students during his undergraduate days to reaching out to the less privileged under the auspices of Humanity Project Africa. Also, as the Vice-President of the Sustainable Development Goals group during his National Youth Service (NYSC), he created an awareness program for high school students on quality education and good health during his national youth service (NYSC) in Bayelsa state. Furthermore, he had teamed up with ACS (American Chemical Society) members at the University of Ibadan-being a community member himself- to organize programs for secondary school students by teaching them hands-on practicals on the making of liquid soap, air freshener, hand sanitiser etc.
Michael is an EducationUSA Opportunity Funds Program (OFP) scholar. He was selected as one of the 34 successful applicants out of over 2500 applicants in 2021. Under the guidance of EducationUSA, he secured a fully funded offer for his PhD program in Chemistry from the University of Tennessee, Knoxville. Michael is interested in Polymer Chemistry with a particular interest in additive manufacturing, where he would use comput er-aided design for rapid prototyping and design of equipment.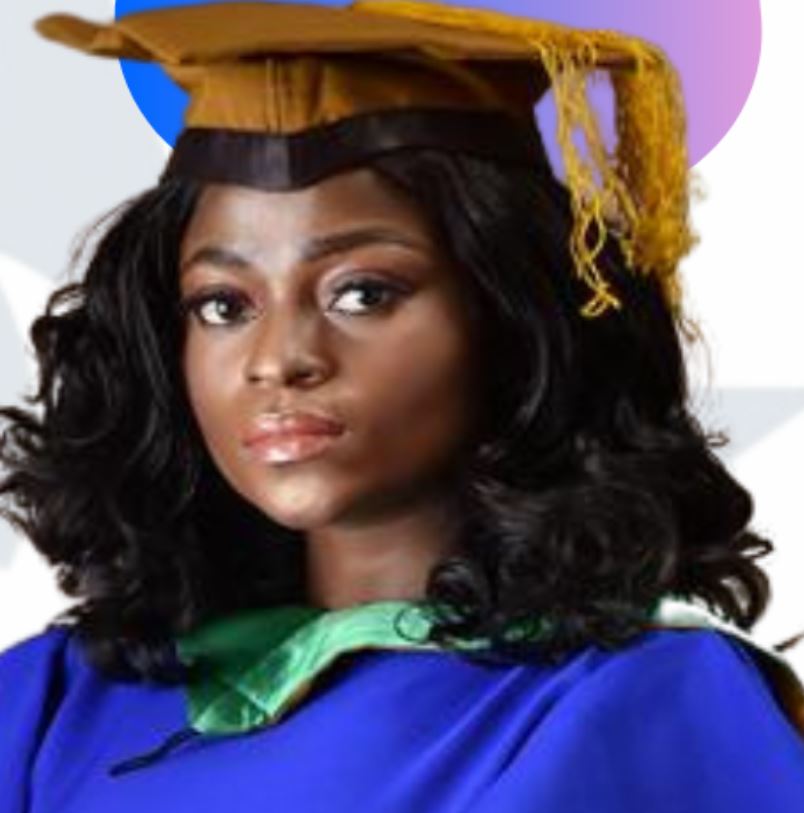 miracle olawale olatunde
2022 Beneficiary
read more
close (x)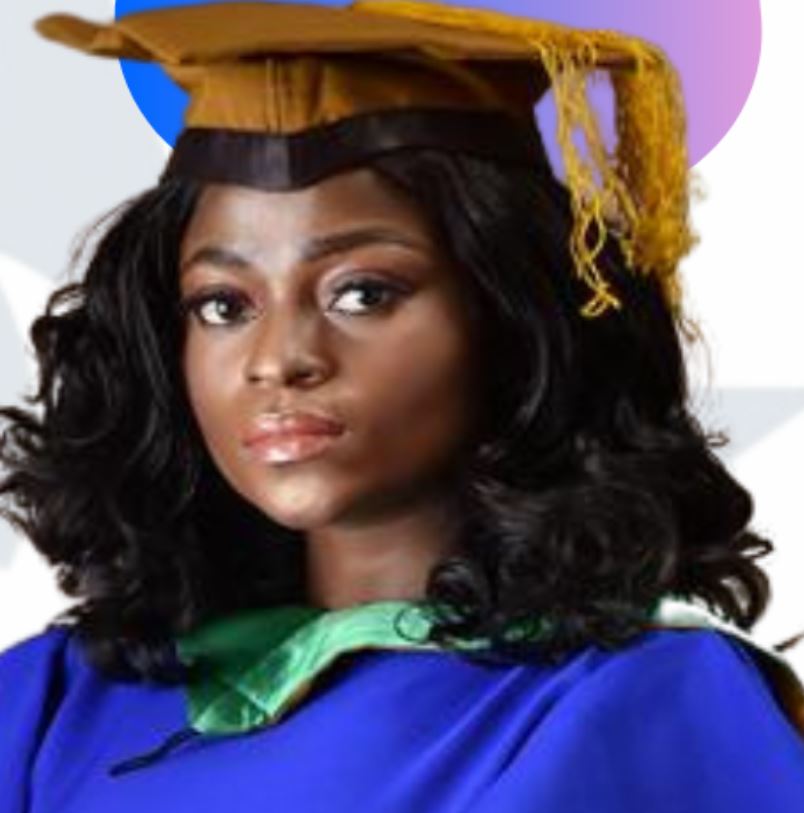 miracle olawale olatunde
2022 Beneficiary
Mirracle graduated with a record-breaking CGPA of 4.90/5.00 at her university. After our combined convocation in 2020, she was awarded the Overall Best Graduating Student for all 5 sets in a combined convocation. That was one of the highlights of her life. She had the privilege of meeting the Governor of Oyo State Seyi Makinde, and many prominent people. Her tweet went viral. she was featured in Vanguard, Punch, and lots of other news channels.
I am grateful to God who made all of these possible and aligned my steps on this journey. EducationUSA has been a blessing to my life. It has connected me with great minds. This is definitely not the end. Because as one journey ends, another begins. And I am positive that it can only get better from here at Michigan State University where i received full funding to pursue a Ph.D. program in Medicinal chemistry.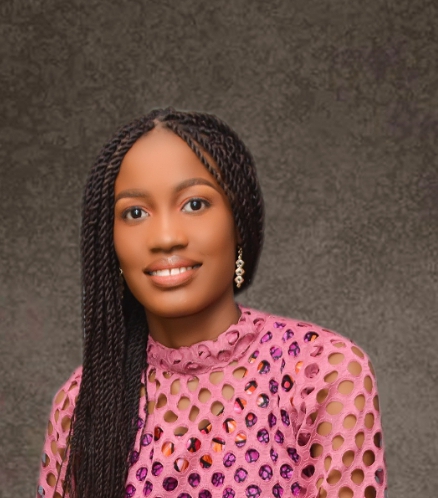 mojisoluwa catherine oludare
2022 Beneficiary
read more
close (x)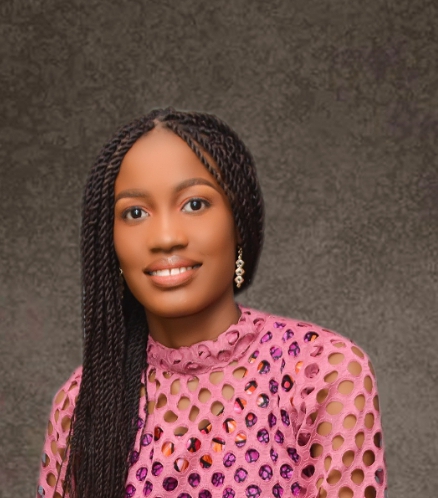 mojisoluwa catherine oludare
2022 Beneficiary
Mojisoluwa Catherine Oludare was born and raised in Ondo state, where she also completed her primary education. Ever since childhood, Mojisoluwa has kept a record of academic excellence. At age 10, she was awarded a fully-funded scholarship by Shell, Nigeria, to study at one of the most prestigious private schools in Lagos State, Nigeria.
At Edgewood College, Mojisoluwa proved to be a hardworking and distinguished individual, breaking various academic records, occupying numerous leadership positions, and actively participating in various charity/ fundraising events at the school. She has also won various national and international leadership and academic recognitions, such as the Duke of Edinburgh Young Leader's Award and the Cambridge Outstanding Learner's Award- May/June 2019 Cambridge IGCSE, best in Nigeria- Geography.
After her secondary school graduation, Mojisoluwa completed a one-year accelerated A-Level Program, after which she graduated as the Valedictorian and best graduating student of the set. She then decided to take a gap year from formal education to apply to universities abroad.
During this time, Mojisoluwa also served as an administrative intern at EducationUSA
Mojisoluwa received admission into various competitive institutions with partial to full/almost full scholarships to nearly all of them. These include Minerva University, Howard University, the University of Illinois at Springfield and more.
Mojisoluwa resumed at Swarthmore College, Pennsylvania, on a scholarship worth over $75,000, where she hopes to double major in Biochemistry and Economics.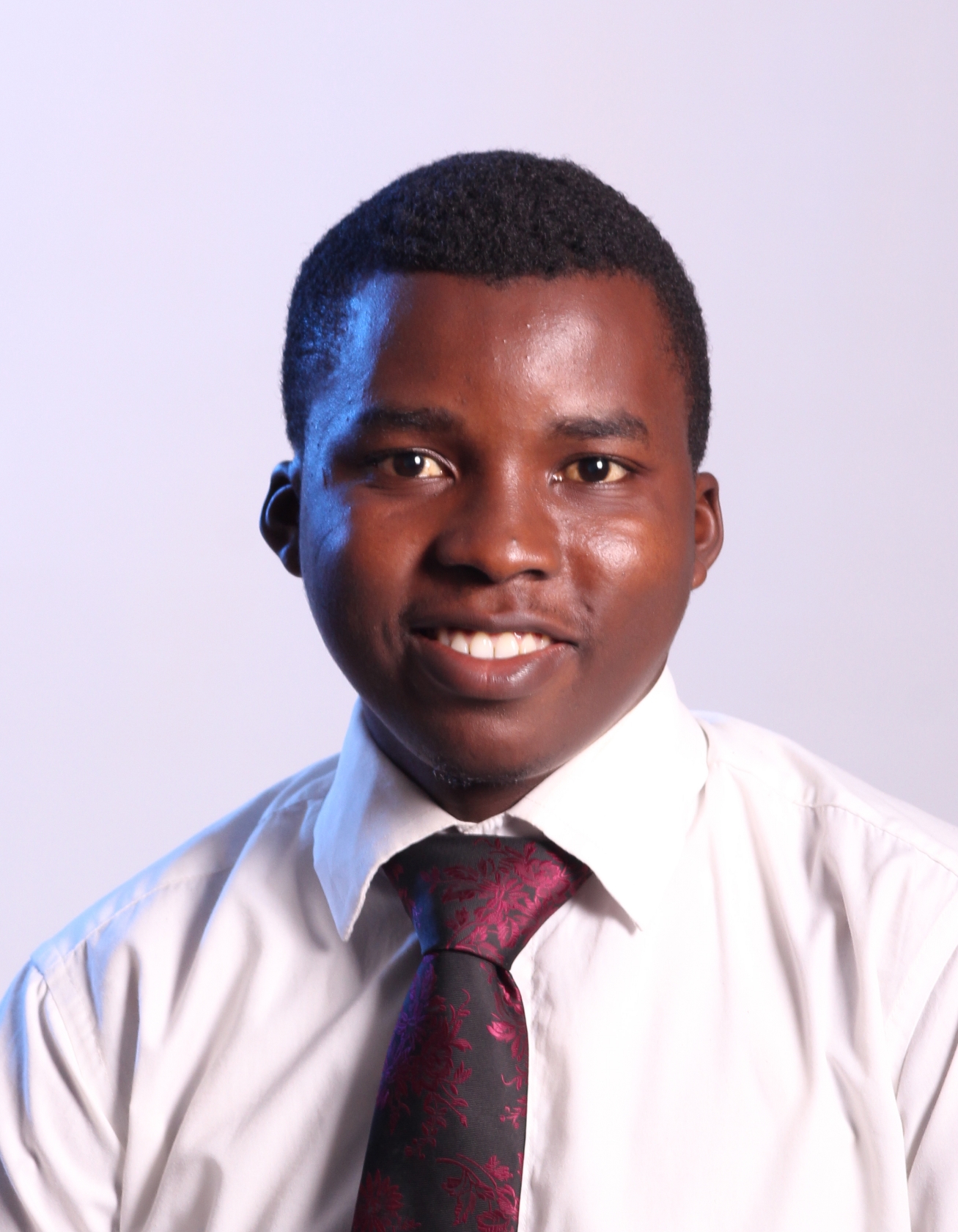 nkwocha stephen tochi
2022 Beneficiary
read more
close (x)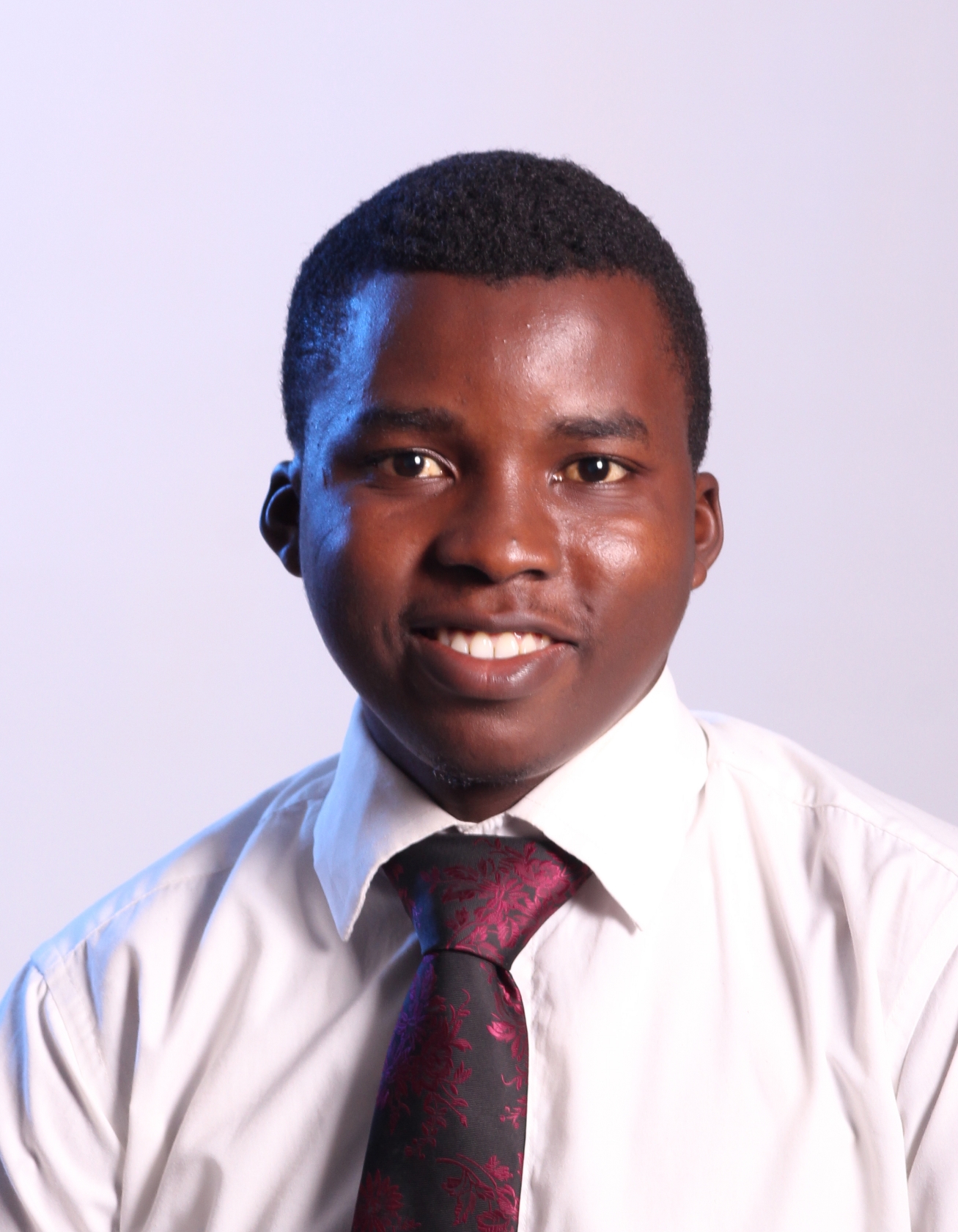 nkwocha stephen tochi
2022 Beneficiary
Nkwocha Stephen is a unique student, "the prof," as those around him popularly call him, due to his exceptional Intelligence and excellent academic accomplishments.
He holds a bachelor's degree in Chemistry Education from the premier University of Nigeria Nsukka (UNN) and a First Class Master's degree from the Prestigious University of Lagos, where he graduated with a CGPA of 4.64/5.0 with a specialization in Physical Chemistry.
During his undergraduate studies at the UNN affiliate campus for Education students at Alvan Ikoku Federal College of Education Owerri Imo State, he engaged in several leadership activities that assisted in developing a strong leadership personality. He was elected Secretary General of the National Association of Science in 2007. He was also elected the Secretary General of the Degree students association in 2008. He also served as the Electoral Committee chairman for the Students Chemical Society of Nigeria A.I.F.C.E. chapter, where he recorded a free and fair electoral process.
After graduating in 2009, He participated in the compulsory National Youth Service program in 2010/2011 at Ile-Ife east local government, Osun State. During this period, he volunteered to mentor over 1000 students in Adolescent Reproductive Health, HIV/AIDS prevention, and teenage pregnancy. The State Peer Educator Trainer coordinator gave him a commendation letter for his achievements.
Stephen has served as an outstanding Chemistry tutor at Dansol High School. He also served in various capacities, such as the Head of the Science department, Head of the e-learning and Technical Committee, Head of the Robotics and Innovation committee, Head of the Summer School planning committee, member of the Academic Board, member of foreign examinations committee, and member of external competitions committee. He won several awards, such as "The teacher of the year in 2019 and 2021''. He also won the outstanding teacher's award in the 2021 Avogadro's Chemistry challenge by the University of Waterloo, Canada. He also got nominated for the Lagos State Best teacher of the year award in 2021. He currently has a YouTube Channel where he explains Chemistry topics to students preparing for the annual West African Senior School Examination.
Stephen is also an Innovation coach. In the past four years, over eighty (80) students from Dansol High School have been awarded Conrad Innovators in the annual Conrad Innovation Challenge. 6 teams have been Alternate finalists in the competition, and two teams (RET Innovate and Team Biocon) have made it to the Global Finals in Florida USA.
Stephen got a fully funded PhD scholarship that covers his tuition, medical insurance, and living expenses from the University of Wisconsin, Milwaukee where he is presently majoring in Chemistry.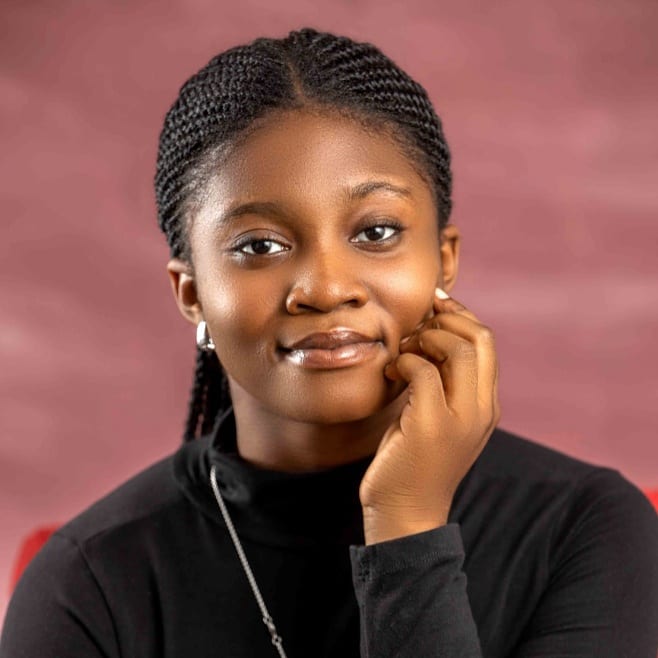 nmesoma ebelechukwu precious onyejekwe
2022 Beneficiary
read more
close (x)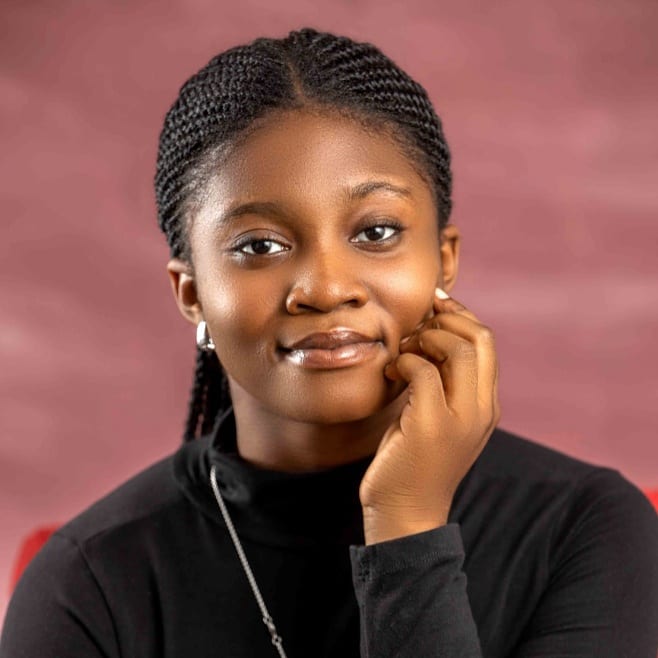 nmesoma ebelechukwu precious onyejekwe
2022 Beneficiary
Nmesoma Ebelechukwu Precious Onyejekwe attended Loral International Day Secondary school, Lagos, where she graduated as the valedictorian and had 6A's and 3B's in her WASSCE and 307 in her UTME. Having shown exceptional leadership qualities as class prefect from 7th-11th grade, she was unanimously appointed as the Head girl of the school in her graduating class. She served as President of the JETS Club and led inventions, which she and other club members displayed at interschool science fairs and competitions. She won a gold medal in the National Mathematics and Science Olympiad in 2018 and emerged in first place in the Junior Science category in Lagos state. In the 11th grade, she volunteered at the Loral Math clinic after school, where she taught mathematics to 7th -9th graders till she graduated.
Nmesoma participated in other extracurricular activities: literary writing, sports, and music. She was captain of the girls' basketball team and won a SIFA basketball gold medal in 2019.
After secondary school, she took a gap year and learned python programming as a new skill. She continued volunteering at church as a fundraising committee member, raising donations for orphans, widows, cancer and HIV/AIDs patients. Conforming to her ambition to work in the health field, she also volunteered at Sirona Hospital in Festac town, where she gained a lot of clinical experience.
Nmesoma joined North Central College, Illinois in fall 2022, where she currently majors in Biochemistry. She is a recipient of their International Trustees Scholarship- a full-ride scholarship- awarded to only one international student.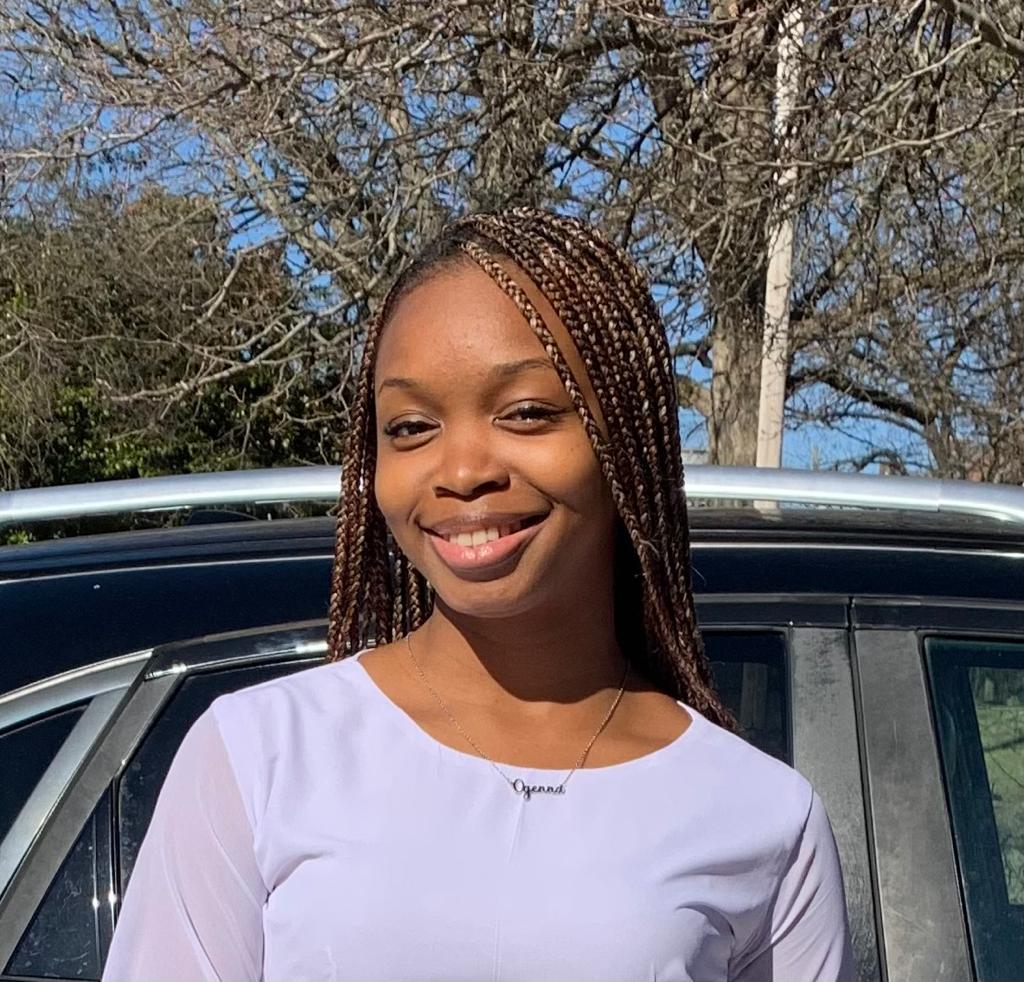 ogenna angela obiora
2022 Beneficiary
read more
close (x)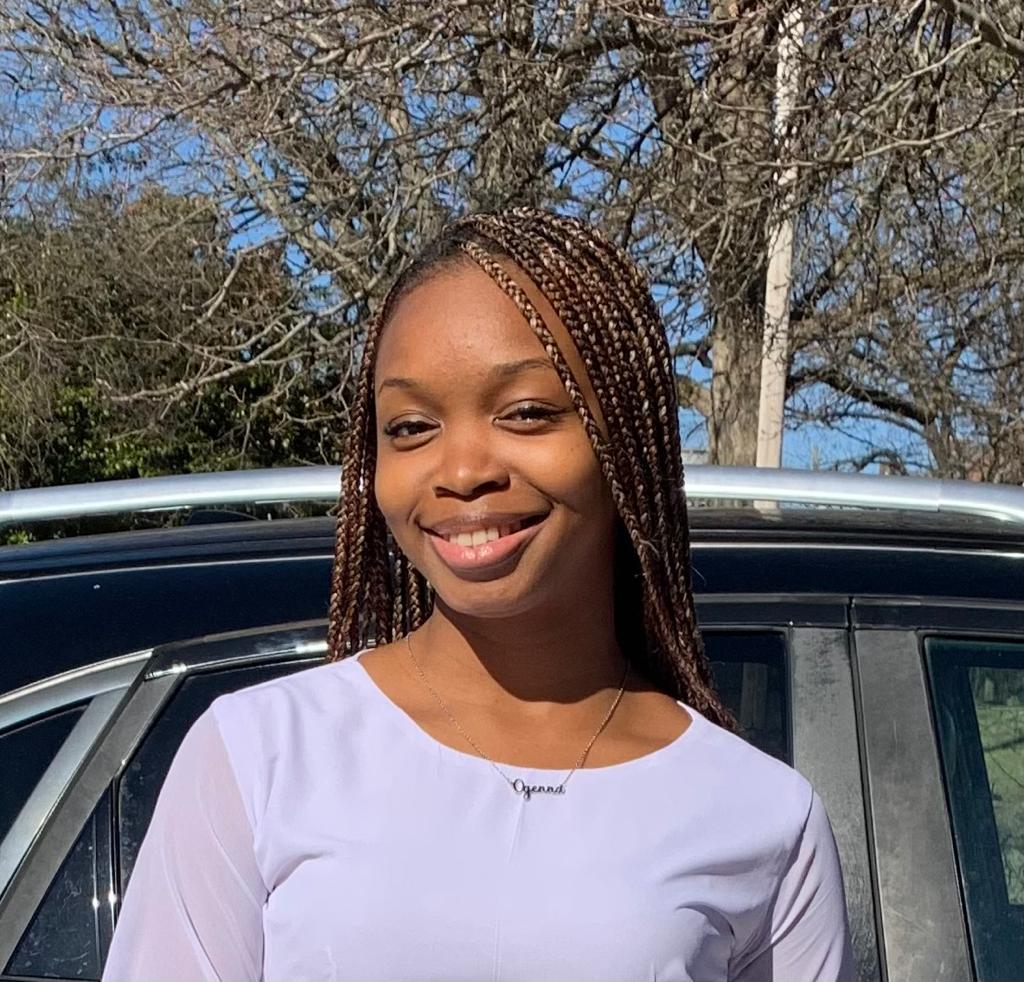 ogenna angela obiora
2022 Beneficiary
Ogenna had been a trailblazer, in high school she was also granted a state award for being one of the Best students in the FCT Basic Education Certificate Examination(BECE) in the 2016/2017 Academic Section. She graduated from Bristol Academy in Abuja as one of the Best Graduating Students and salutatorians of the Class of 2020. She took a gap year and joined EducationUSA Abuja where I was awarded the 2022 Undergraduate Unsung Hero for significantly supporting the 2021/2022 undergraduate cohort and for helping organize a charity outreach with EducationUSA.
As a result of my academic achievements and extracurricular activities, I was awarded various scholarships ranging from partial to full funding and will be majoring in Computer and Information Sciences at Rust College a full ride.
While in secondary school, I had the dream of studying in the US one day, and though I didn't have the means, I always thought that if my mind can conceive it, and my heart can believe it, I knew I can achieve it. Joining EducationUSA has honestly been my best decision yet and my stepping stone to success.
There are those who look at things the way they are, and ask why… I dream of things that never were, and ask why not?"- Robert Kennedy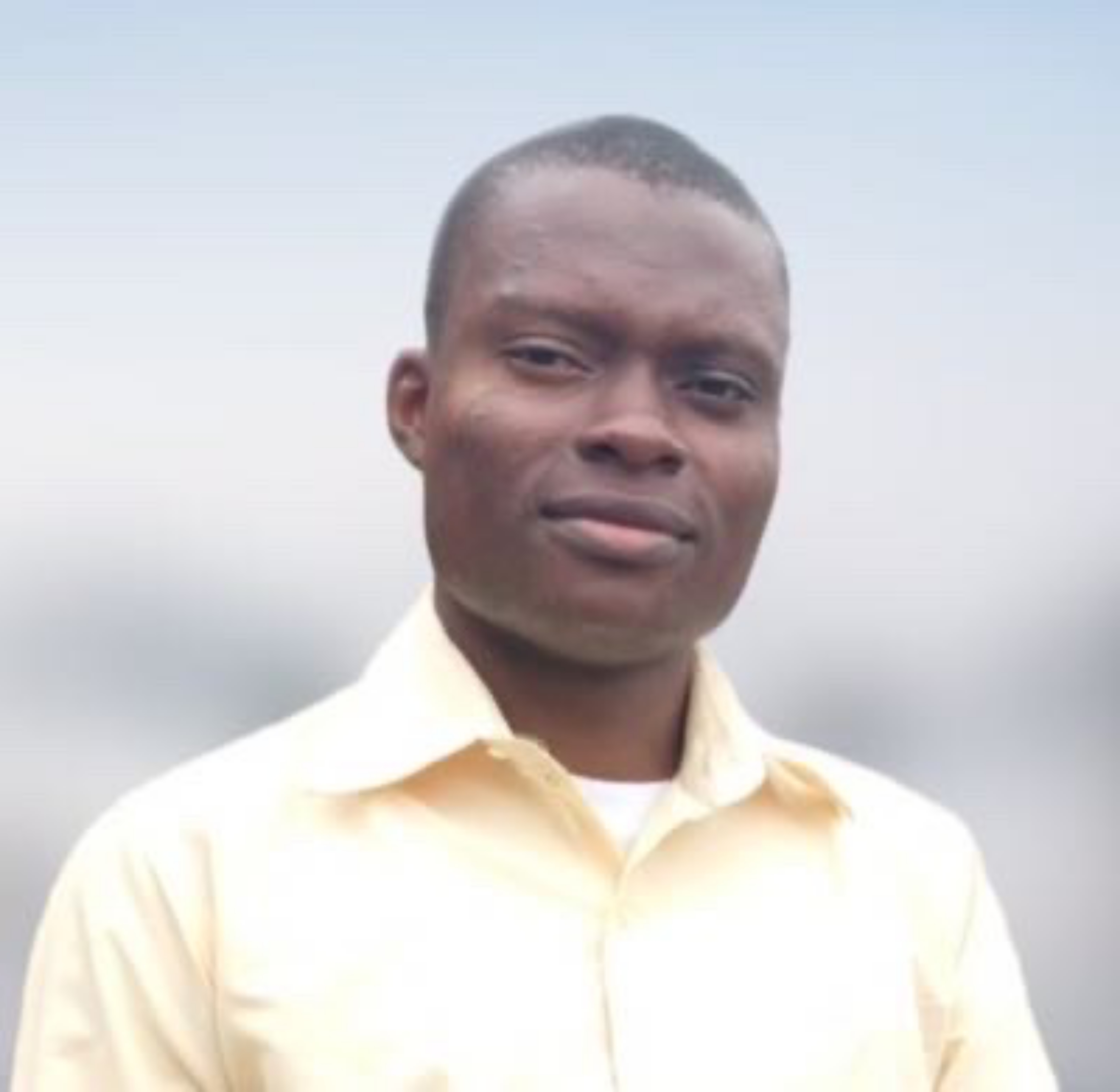 olaniyan olawale abiodun
2022 Beneficiary
read more
close (x)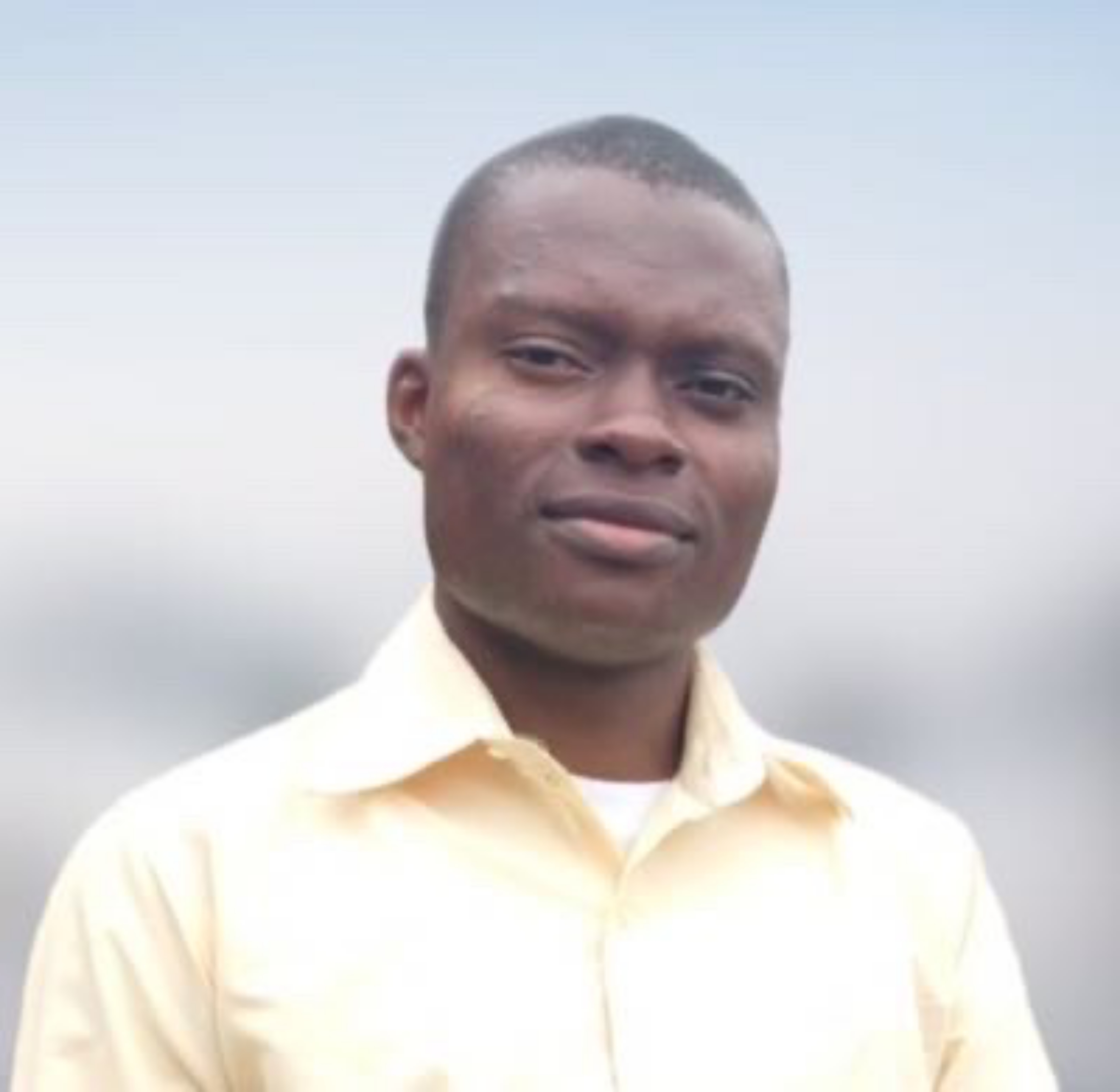 olaniyan olawale abiodun
2022 Beneficiary
Olaniyan Olawale Abiodun is a First class Statistics graduate from the University of Ibadan. He had a diploma in the same field from The Polytechnic, Ibadan, where he graduated as the best student in his department.
He has gained relevant experience through internships and symposiums. For example, he interned at the Department of Epidemiology and Medical Statistics, College of Medicine, the University of Ibadan where he participated in a data management short course and was introduced to the use of analytical data software like SPSS, Microsoft Excel, and R programming language. In April 2021, he participated in a physical symposium on Applied Statistics with R Syntax, which was organized by the International Association of Statistical Computing - African Members Group.
Part of his research experience was his undergraduate thesis, where he worked on "Assessing the Effect of Socioeconomic Predictor Variables on Under-five Mortality: Evidence from 2018 Nigeria Demographic Health Survey '' where he applied the Wealth Index combination to show how poverty influences child mortality.
Olaniyan is interested in computational statistics and data science, biostatistics, medical statistics and statistical genetics. He got a fully funded scholarship from Western Michigan University where he is currently majoring in Statistics.
---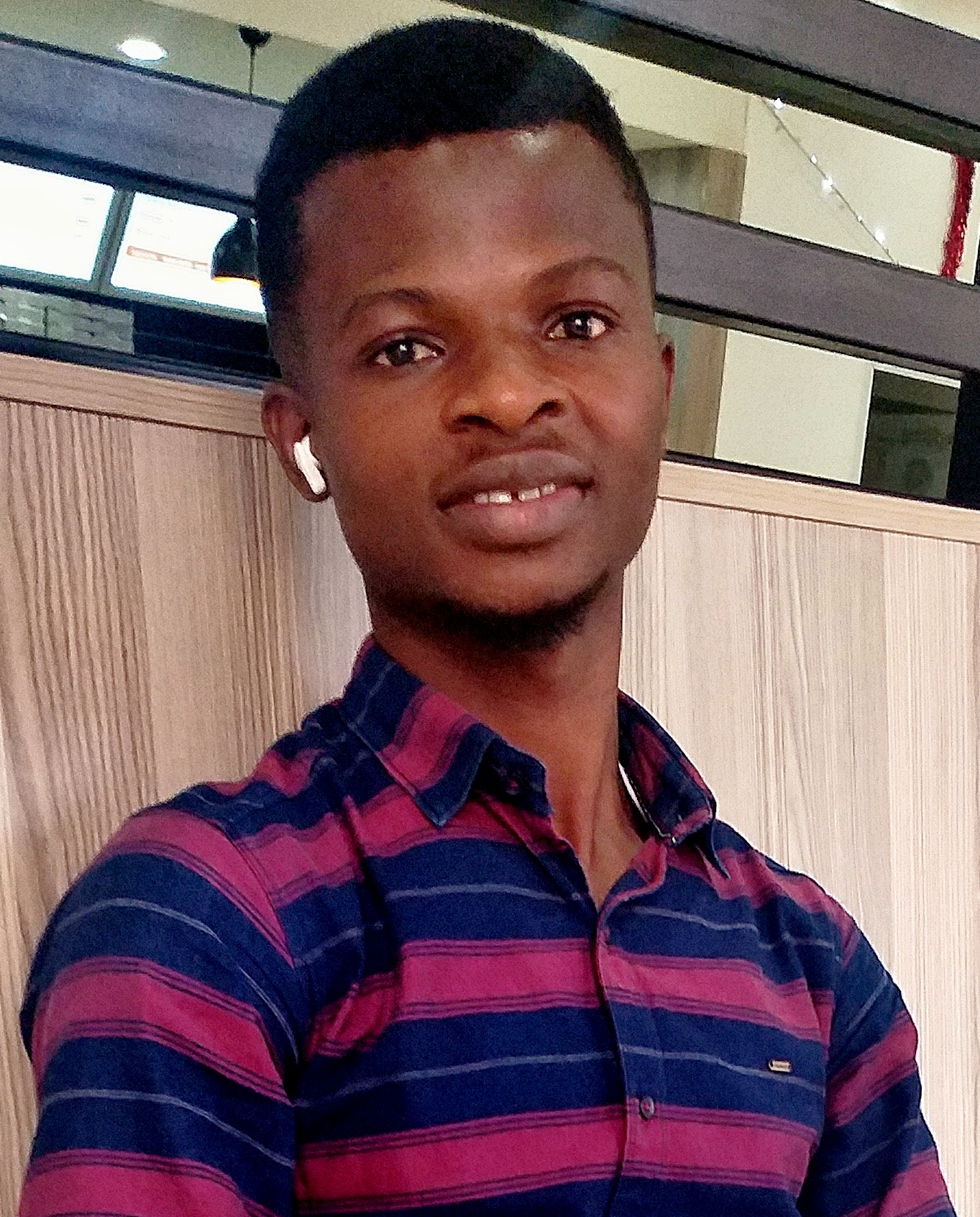 ololade gbadebor
2022 Beneficiary
read more
close (x)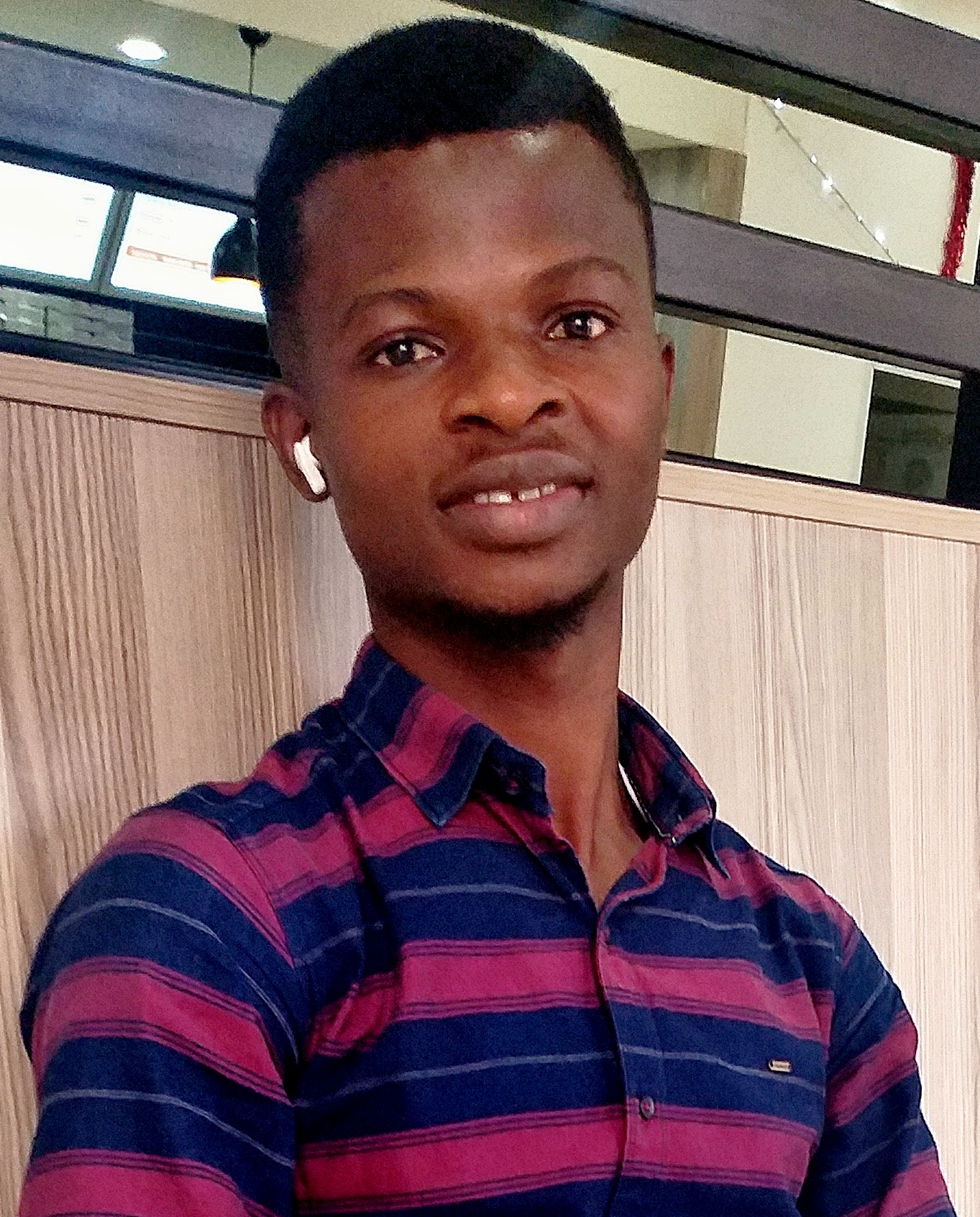 ololade gbadebor
2022 Beneficiary
During his undergraduate study, he made the dean's honor list for five consecutive academic sessions and received the University of Ibadan Alumni scholarship award and the much-coveted Agbami Medical and Engineering Professionals Scholarship Award. Moreover, he served as the disciplinary committee member of the Pharmacy Leadership Club, and chairman of his graduating class' symposium committee. With a motivated spirit, he journeyed through the rigors of pharmacy school, winning scholarships and finishing fourth out of a graduating class of 92 students: with a grade of 6.5 out of 7.0. He also gained teaching and research experience during his internship at Obafemi Awolowo University and his National Youth Service Corps (NYSC) program at the University of Uyo. His passion for drug discovery was birthed in the final year of his undergraduate program and since then, he has been threading that path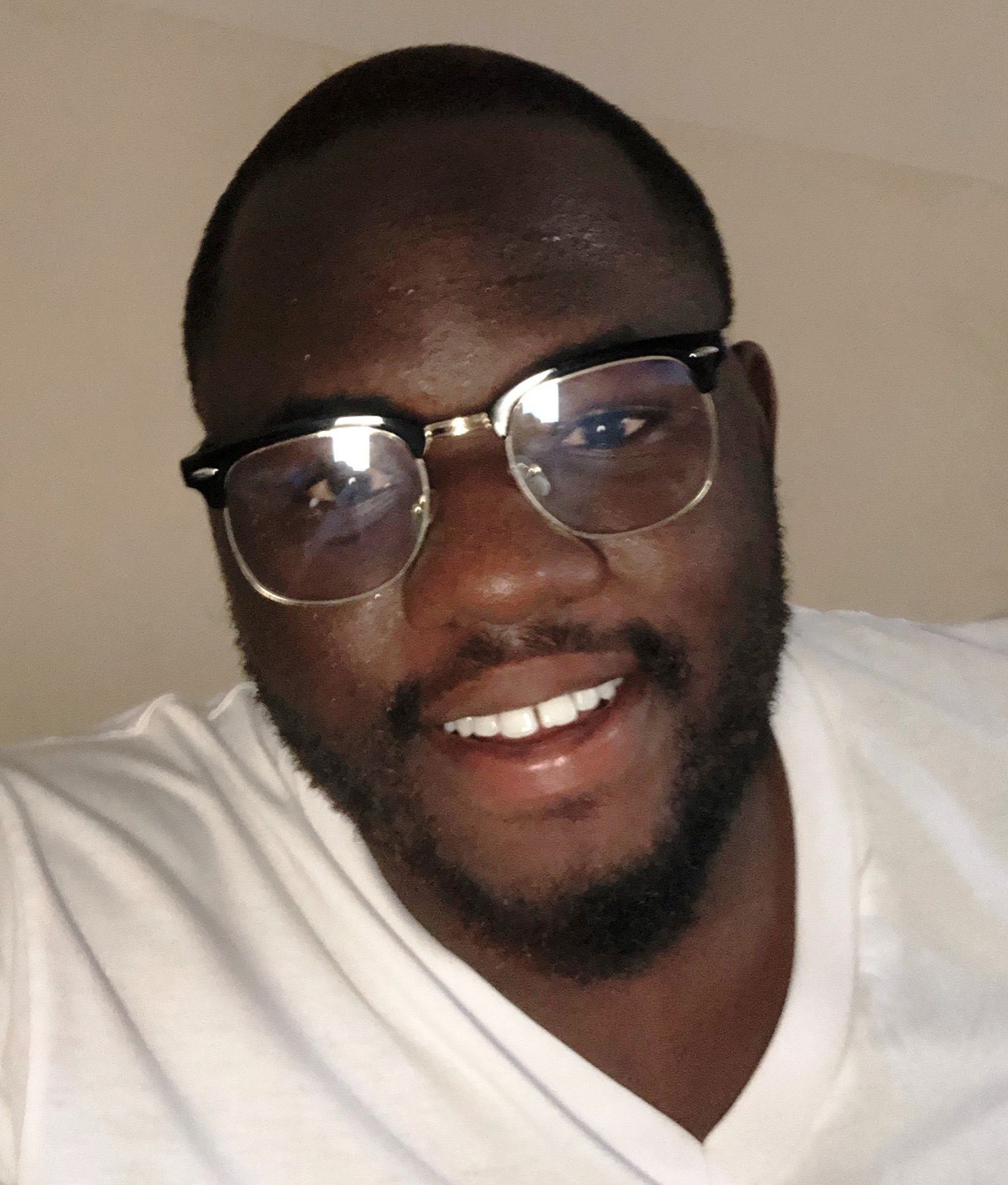 ozioma colins
2022 Beneficiary
read more
close (x)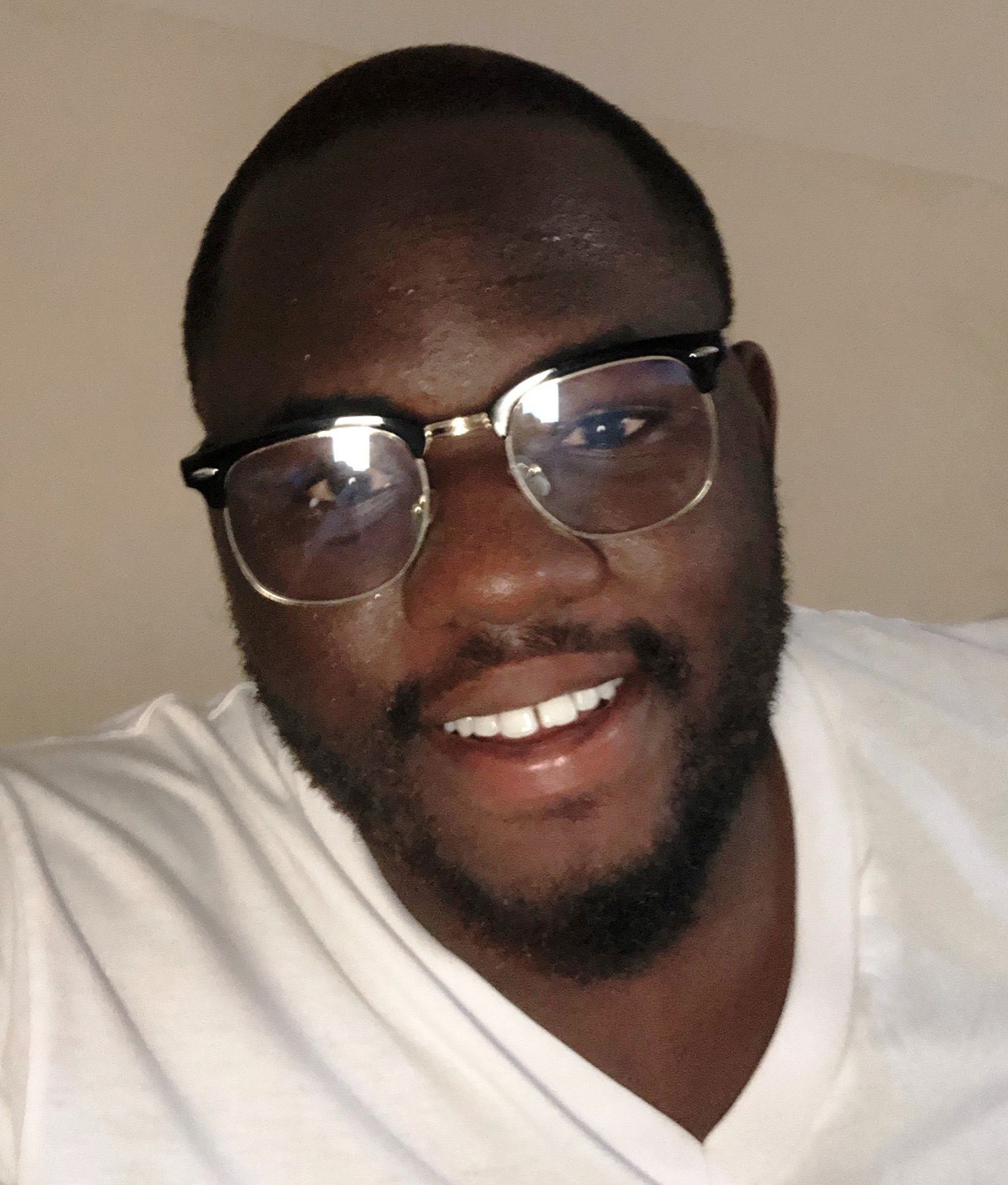 ozioma colins
2022 Beneficiary
For Ozioma Colins growing up was pretty challenging due to his physical disability and financial background. His parents struggled to see him and his siblings through the university. His motivation was not giving up; it was about hard work and passion for challenging the status quo at the time.
He obtained a baccalaureate degree from the University of Abuja, where he graduated with a First Class and the best-graduating student, being the first student to achieve this feat. He had the honor of breaking 26 years-long records at the university. Ozioma also held several leadership positions and appointments; He had more than ten achievement laurels and awards as hallmarks of my hard work and contribution to academia.
He has six publications to his name. Opportunity, they say, meets preparation; for most, this might be an abstract phrase, but reality has shown me otherwise. I would love to express my gratitude to EducationUSA Advisors (Abuja), they have been instrumental in this achievement The opportunity funds program made it all possible to see myself as a graduate student with full funding to pursue my Ph.D. program in computer science and engineering at Notre Dame University. To you reading this right now, I want to encourage you to keep going, persevere, and don't give up. Dreams do come true; Dare to achieve! Join EducationUSA!"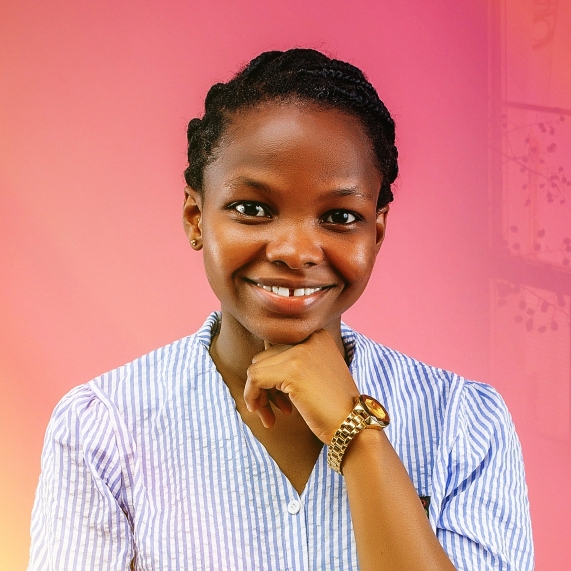 peace ikeoluwa adegbite
2022 Beneficiary
read more
close (x)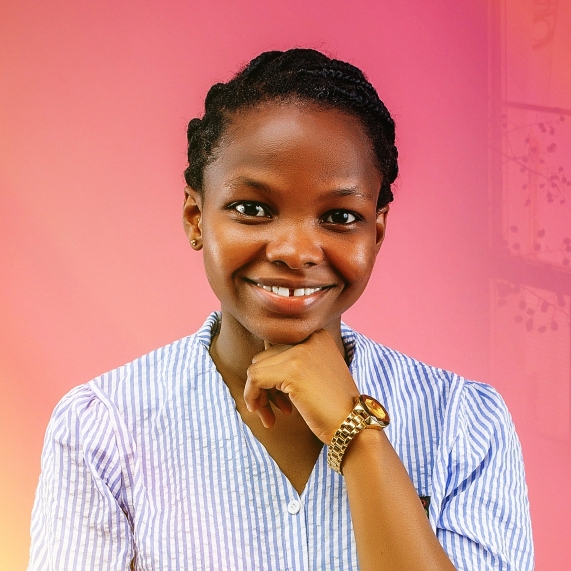 peace ikeoluwa adegbite
2022 Beneficiary
Peace Adegbite acquired a first-class honors degree in Engineering Physics from Obafemi Awolowo University, Nigeria, and graduated as the 'Best Student in the Engineering Physics Programme, winning the Foundation Alumni and Professor A. F. Oluwole awards. Her undergraduate project was also conferred the 'Second-Best Undergraduate Materials Project' at the 19th Nigerian International Materials Congress (NIMACON) conference in a competition that involved several universities nationwide. She will be attending the University of Nebraska-Lincoln with full funding for her Ph.D. Program in Physics.