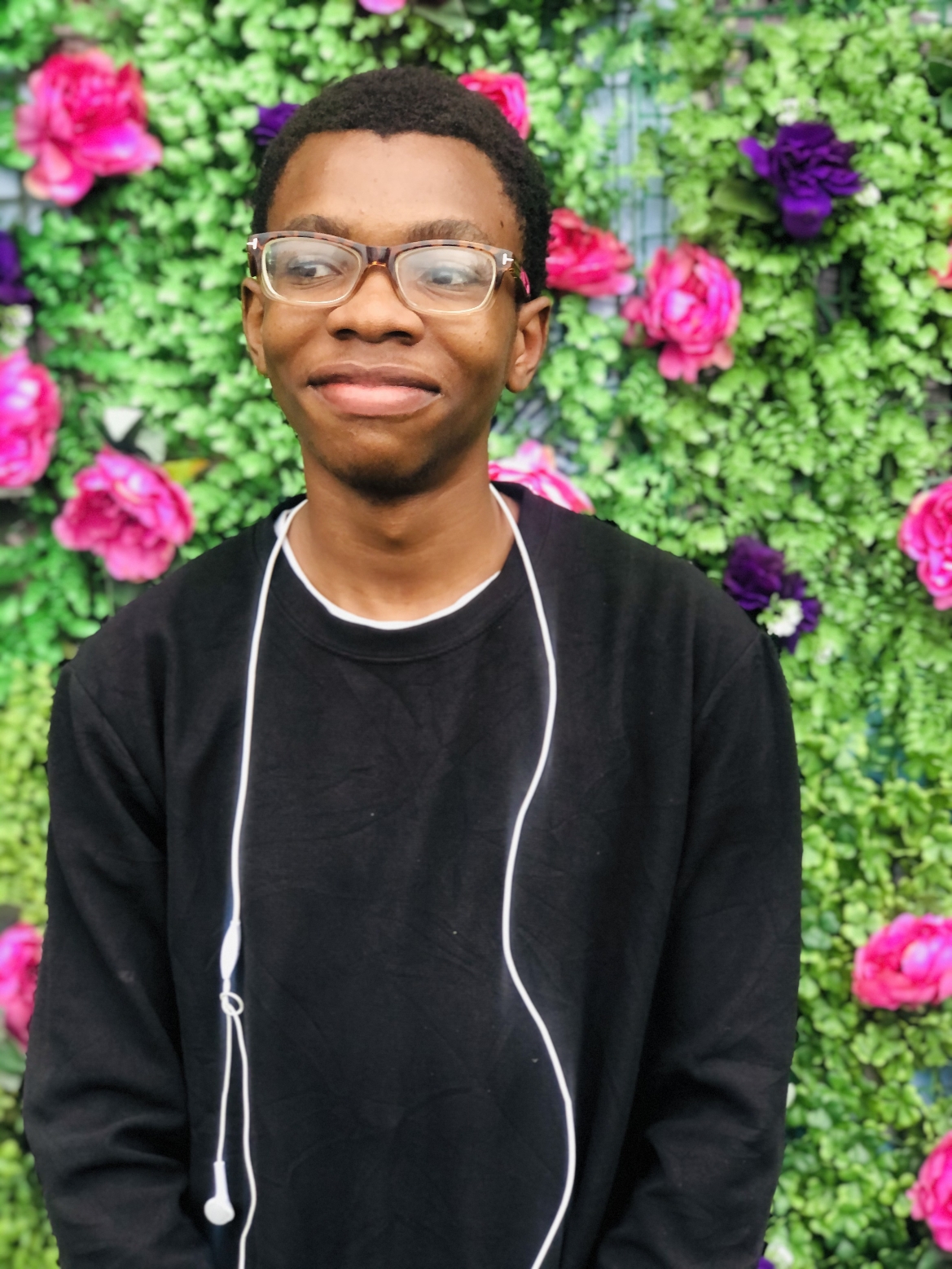 wisdom ifode ewomazino
2022 Beneficiary
read more
close (x)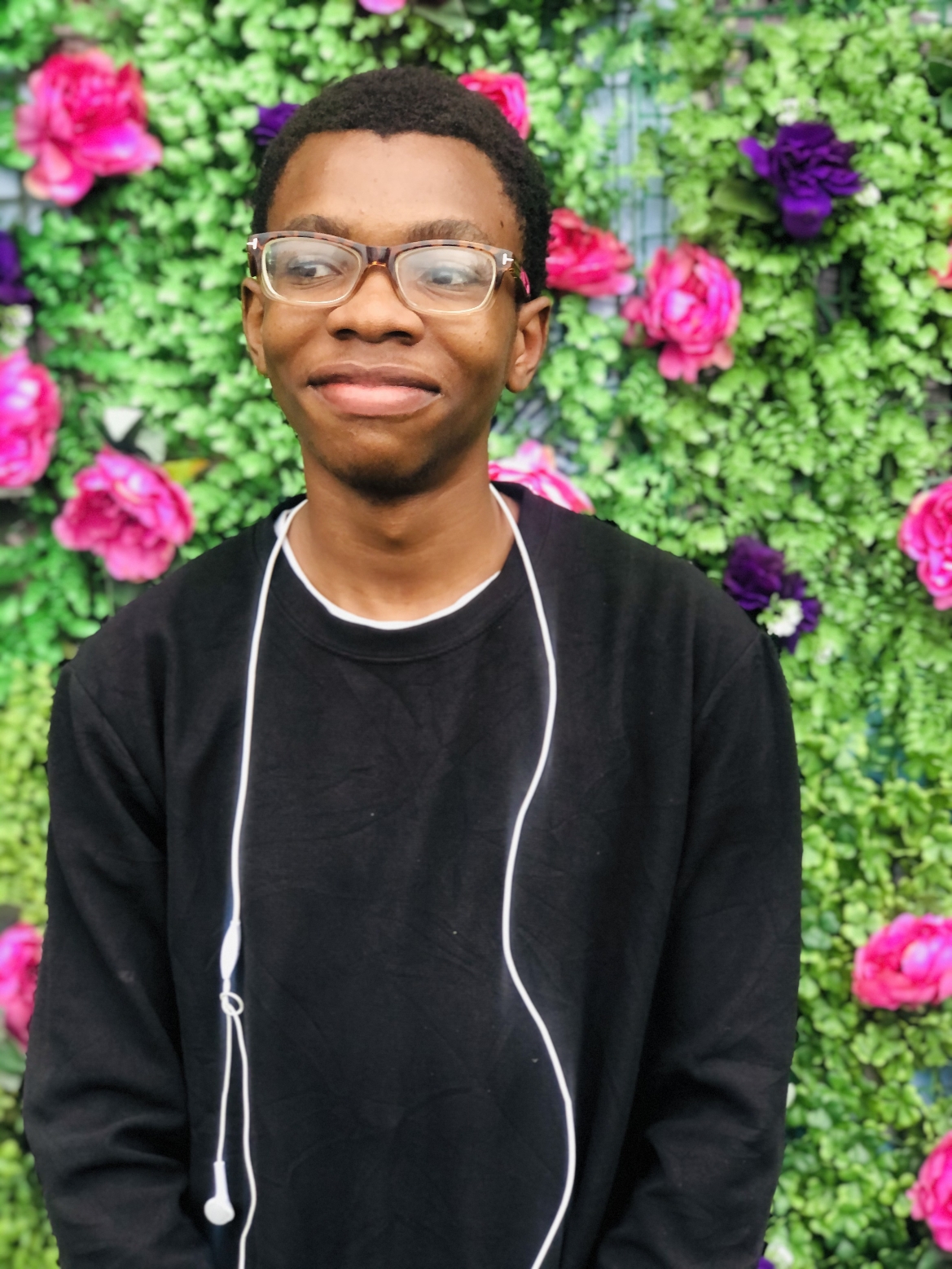 wisdom ifode ewomazino
2022 Beneficiary
Wisdom Ewomazino Ifode attended King's College, Lagos. He received the NLNG scholarship that sponsored his stay throughout secondary education. In 2017, he emerged first in Lagos, National Maths Olympiad, junior mathematics category. He served as the Vice-President of the Literary and Debating Society, leading his school to win many debating competitions, such as the coveted National Unity College Debate Competition (ahead of 103 unity schools), KPMG, and various inter-school debates. He also served as the class captain for three years and the school's chess club president. He graduated in 2020 with impressive WASSCE and UTME results.
Upon graduation, Wisdom decided to take a gap year to learn Python and C programming language, volunteer to teach kids to read in an orphanage and explore his various interests while applying to colleges in the US. He got accepted with scholarships ranging from partial to full at Minerva University and Seton Hall University.
Currently, Wisdom is at Minerva University, San Francisco, where he is studying Computer Science and Artificial Intelligence while traveling worldwide.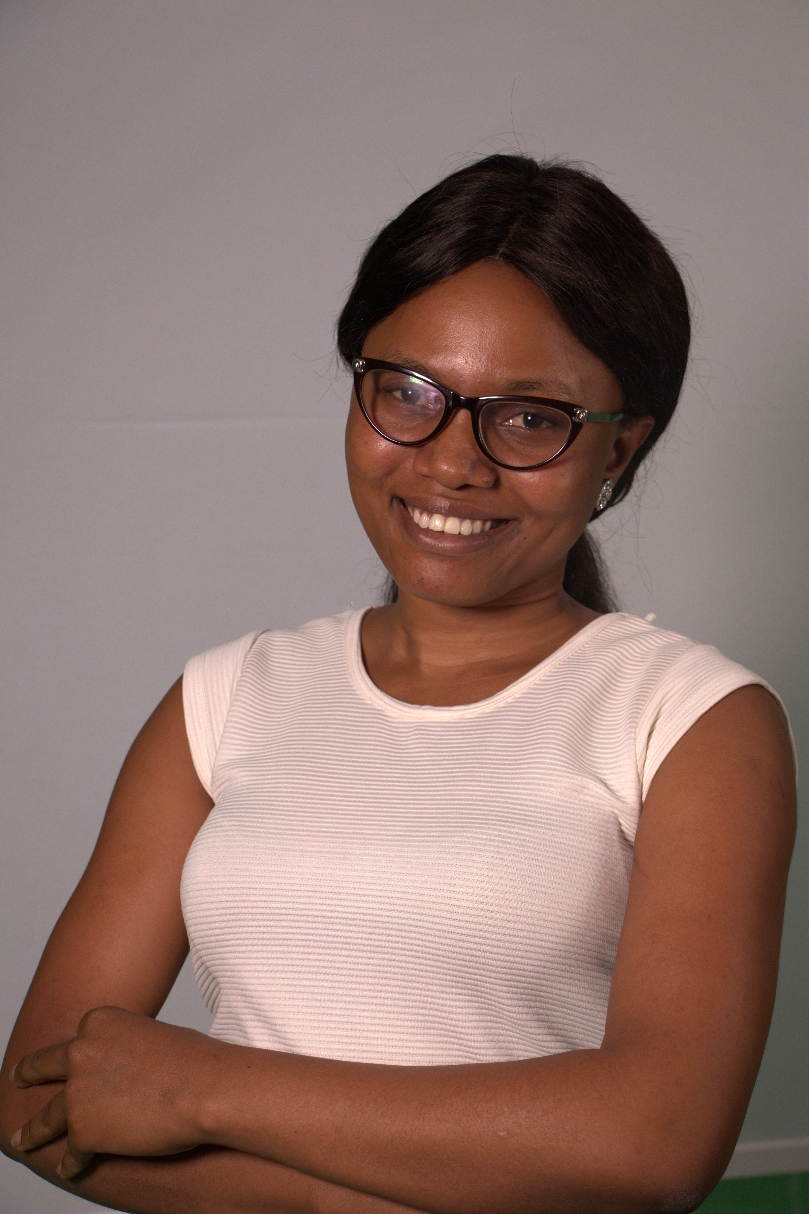 aanuoluwa enitan adekoya
2021 Beneficiary
read more
close (x)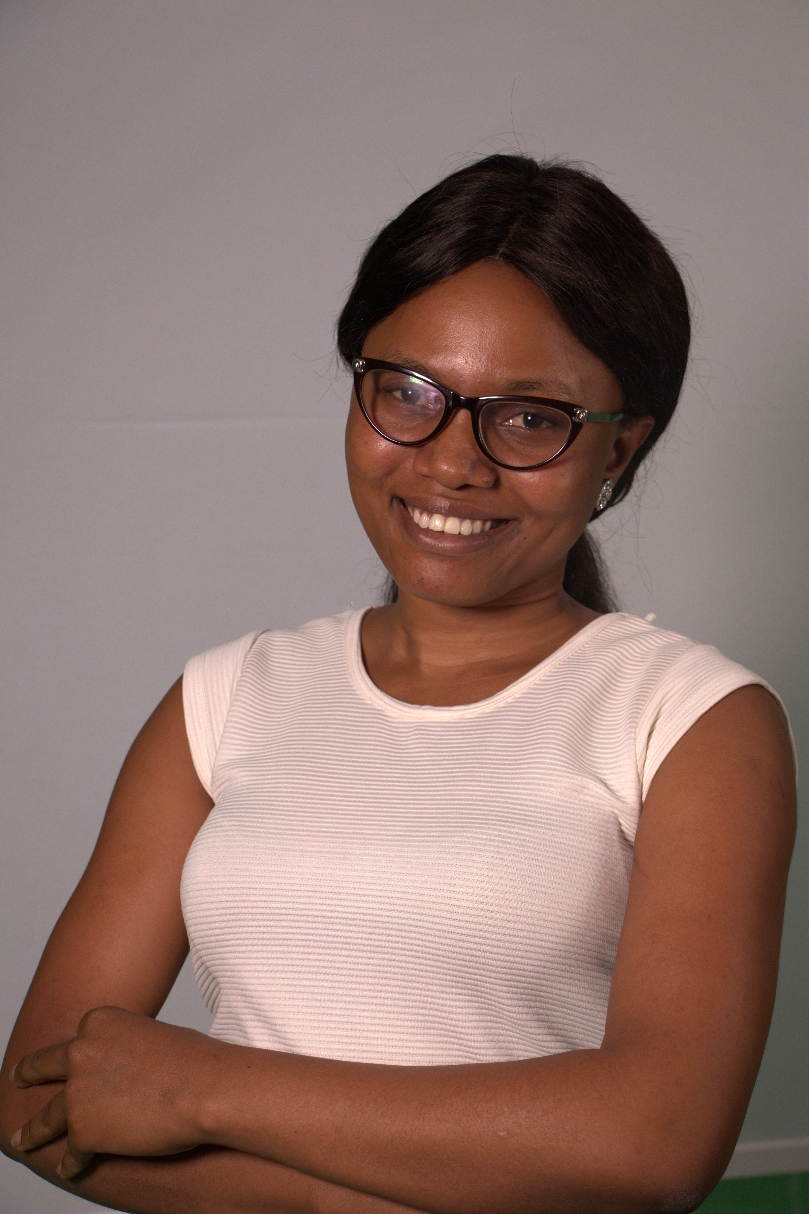 aanuoluwa enitan adekoya
2021 Beneficiary
Aanuoluwa Adekoya is a budding research scientist with an interest in antimicrobial-resistant pathogens. She is a First-Class Graduate of Microbiology from the prestigious University of Lagos. During her studies, she received the Lagos State Scholarship Award of Excellence and the University of Lagos Scholars Endowment Award.
Being a product of mentorship, during her stewardship as Vice President of the Microbiology Students' Association, Aanuoluwa championed the Be-A-Shoulder project, a platform that exists to this day to bridge the gaps that had been identified amongst students in the department. Although she is no longer a student, communication platforms have allowed her to continue to contribute. Her contributions are not just academic. As a previous finalist, she convened the 2017 faculty British parliamentary-style debate championship and was the pioneer creative lead for the annual Science Ladies Empowerment Day (SLED), a feminine celebration and community-building that has mentored female undergraduates and graduates into defining their roles as contributors to the Nigerian society.
In 2020, Aanuoluwa was selected as an EducationUSA Opportunity Funds Program Scholar. She worked closely with the Advisors, Mentors, and fellow scholars and secured a funded offer at Georgia State University, where she is pursuing a master's degree in Biology. Her major highlight of the program was the power of peer mentorship that was available. She is grateful for all the resources that were available to her during the program.
Aanuoluwa aspires to become a renowned Professor of Microbiology and aims to contribute positively to the research on tuberculosis as we strive to combat drug-resistant tuberculosis in Africa.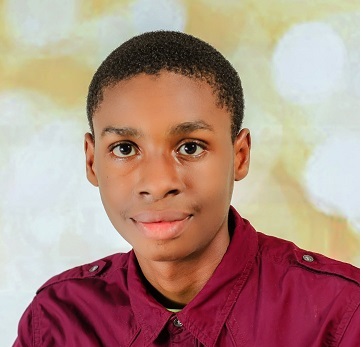 adedeji adeoluwa stephen
2021 Beneficiary
read more
close (x)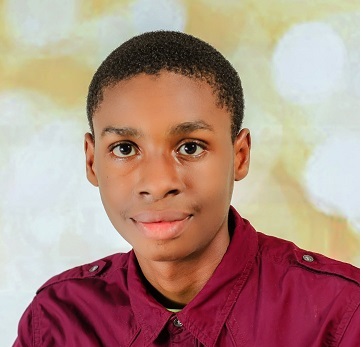 adedeji adeoluwa stephen
2021 Beneficiary
Adeoluwa is an Opportunity Funds Scholar at EducationUSA Lagos who began his undergraduate degree at Xavier University of Louisiana in fall 2021. Do you want to know more about him? Read on.
Adeoluwa Stephen Adedeji is the first child of his family. His exceptional brilliance was discovered right from his primary school days at Hallmark Montessori School where he consistently came first every term. As a result, he was given double promotion twice and at the age of nine, he graduated to secondary school and enrolled at Monidams Lighthouse College. He continued his brilliance at Monidams, always emerging the first position in his class and winning various awards in the school and in interschool competitions. In 2019, he transferred to Winsome Model College where he became the President of JETS (Junior Engineers, Technicians and Scientists) Club and the Laboratory Prefect. As the president of the JETS club, he spearheaded a streetlight electrification project in his community. He also won various awards during his two years at Winsome Model College. He then graduated from Winsome Model College with the best WASSCE result and scored 303 in his UTME.
Throughout his secondary school, Adeoluwa always wanted to get involved. He participated in various extracurricular activities including football, fine art and music. He was the captain of his community football team, and he led the team to win a community football competition. He was also a player on his school football team that won a Football Gold medal. He also won chess and scrabble gold medals in his school's interhouse sports competition. Though football was his favourite hobby, he also loved drawing. He drew various fascinating pictures, some of which are now in the arts gallery of his alma mater.
After completing his secondary school education, Adeoluwa interned at Life Care Medical Diagnostics Centre as a Laboratory Assistant, knowing that this experience would prepare him for his intended Biomedical Engineering major.
With a score of 1440 on the SAT, he applied to several schools and got multiple admissions with varying levels of funding. In fall 2021, he began going to Xavier University of Louisiana for Dual Degree in Biomedical Engineering on a fully funded scholarship.
His story shows that to be successful, you must work hard, be the best version of yourself, and be ready to learn new things.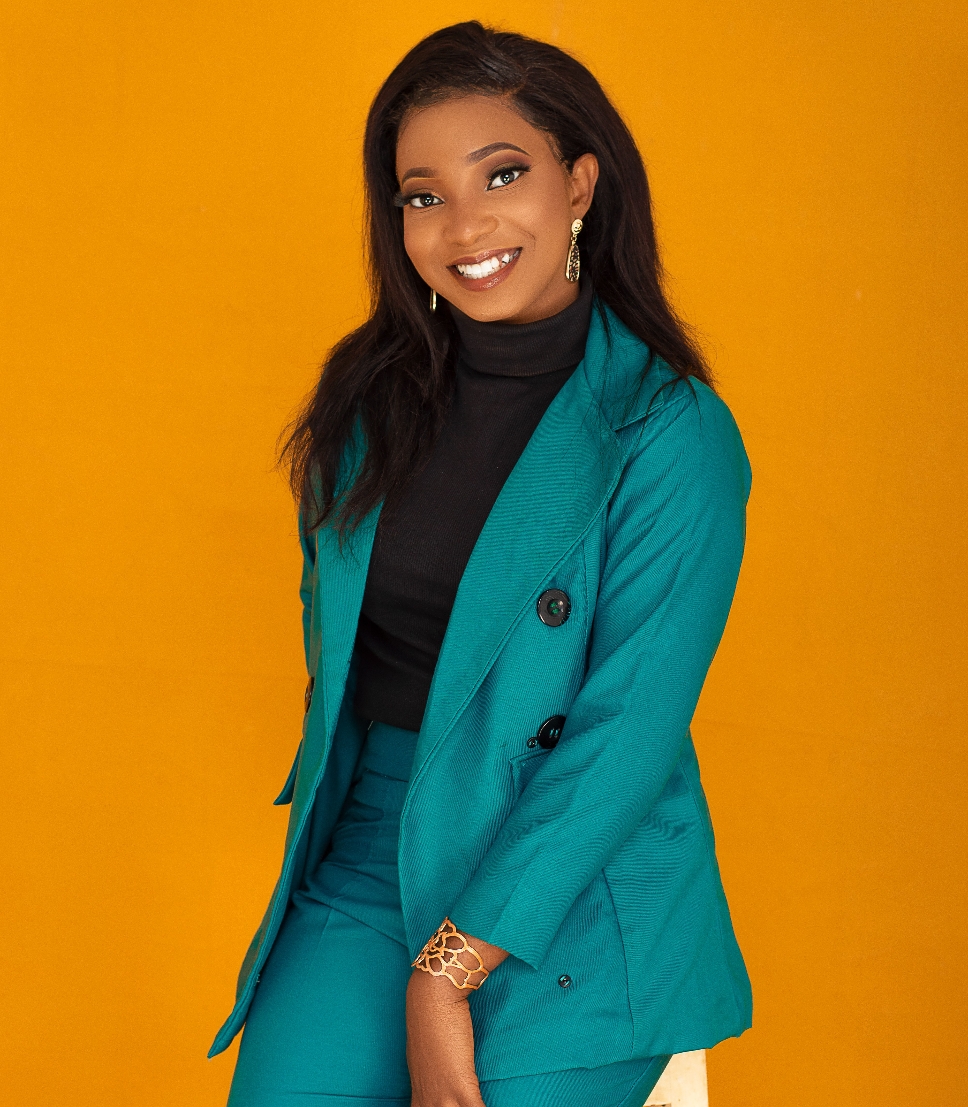 adenike olowolagba
2021 Beneficiary
read more
close (x)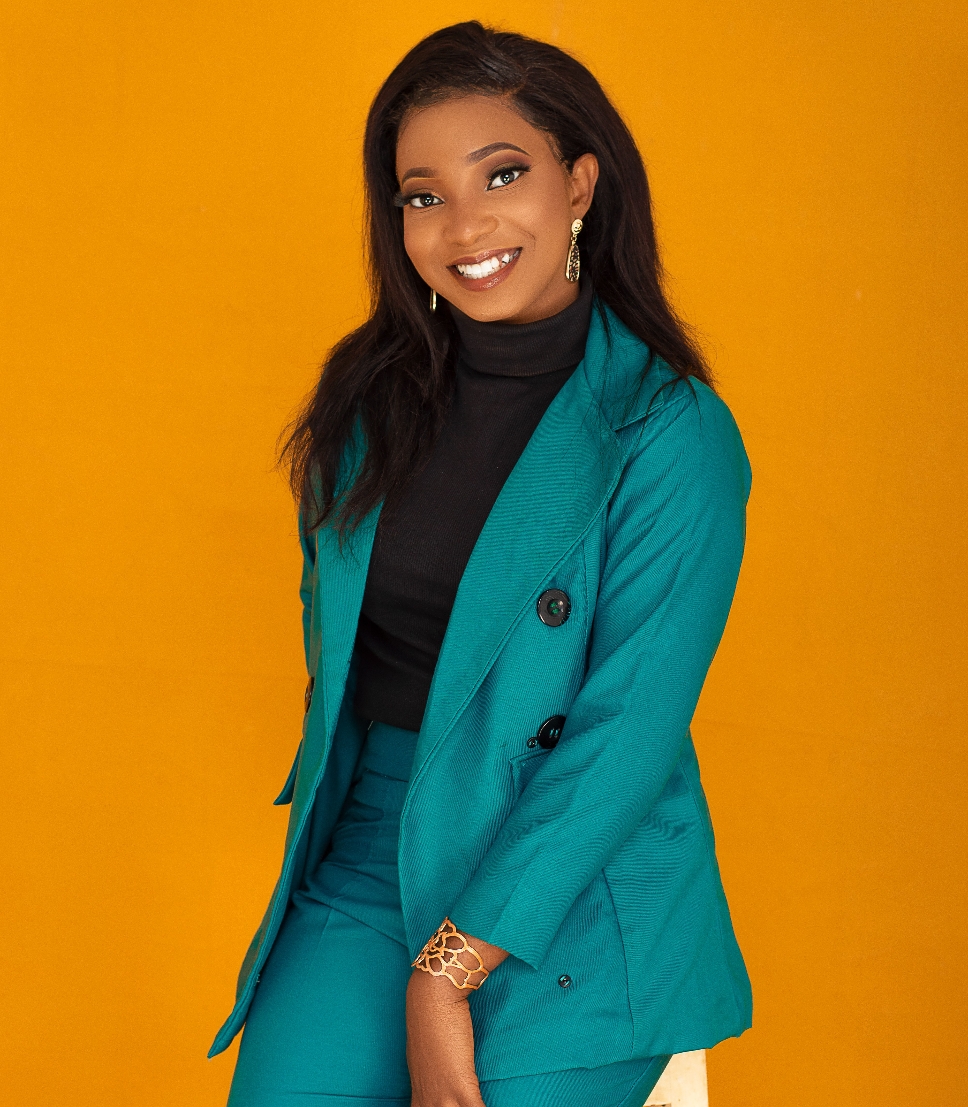 adenike olowolagba
2021 Beneficiary
Meet Adenike Olowolagba, the first daughter of her parents. She is from a family of six with family's average income of about $120,000 monthly. She is a lady who has not allowed her family background to define her and have always strive to do her best in everything she does. She believes she can achieve with God anything she puts her mind to, and this was first evident during her secondary school days, when she decided to take Further Mathematics in her West African Examination Council (WAEC) exam - the subject many students detest due to its arduousness - and had A1. She also had an aggregate score of 305 in her Joint Admissions and Matriculation Board (JAMB) exam.
Graduating into higher institution, she was determined to make her four years count through hard and smart work, and she came out with a first class in Industrial Chemistry with a CGPA of 4.62/5.00. She was the vice president of Students' Chemical Society of Nigeria, FUOYE Chapter and the financial secretary of her church fellowship during her undergraduate days. She served as a Laboratory instructor at Umaru Musa Yar'adua University, Katsina during her youth service. She decided to go for her Masters' degree in Chemistry at University of Ibadan with specialization in Organic Chemistry after her youth service and made a distinction with a perfect CGPA of 7.0/7.0. Her passion to proceed for her Ph.D. program abroad grew but she had nobody to sponsor her through the process. Fortunately, she came across EducationUSA Opportunity Fund Program (OFP) advert, applied and was selected as one of the 30 successful applicants out of over 500 candidates that applied. Working closely under the mentorship and supervision of EducationUSA Lagos advisers, she has been able to secure two fully funded admissions into two universities in the United States. She is attending Michigan Technological University, where she joined a research team in Organic Material Chemistry with financial support worth over $35,000.
In her words, "EducationUSA OFP is a God-sent program to change my story. As an Education OFP scholar, I have had the opportunity to meet with amazing scholars, from different fields and background, who exude love and support. I call EducationUSA OFP a life and a game changer''.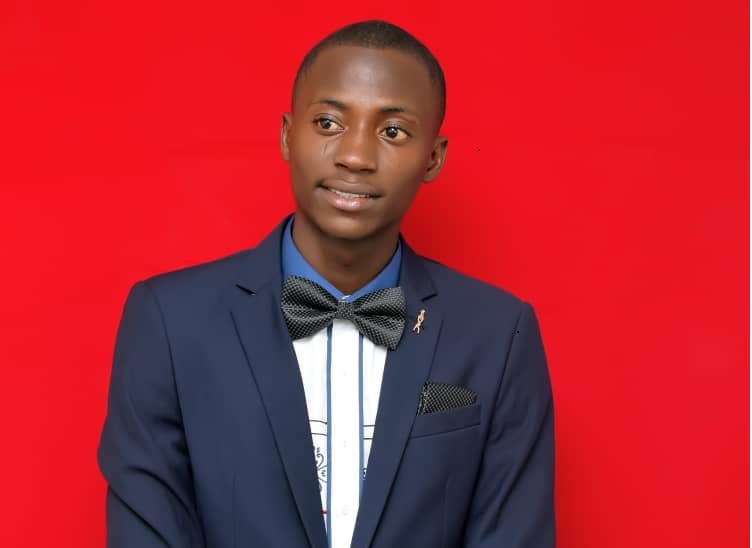 afeez ademola badmus
2021 Beneficiary
read more
close (x)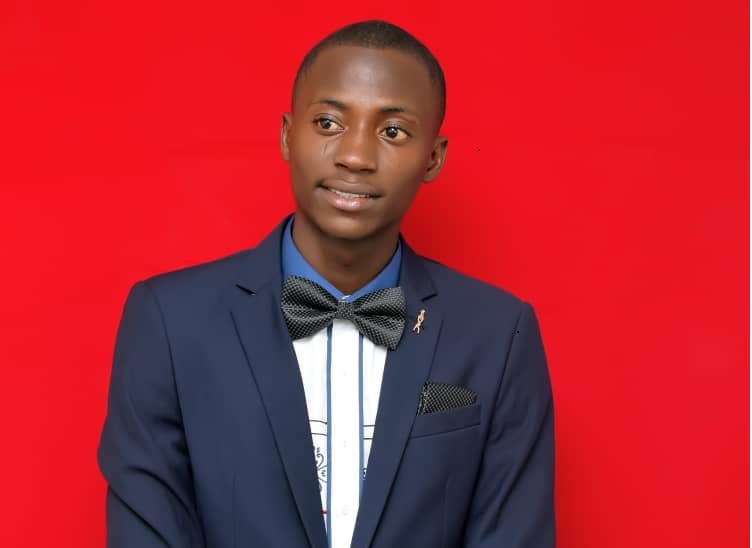 afeez ademola badmus
2021 Beneficiary
Afeez is a graduate of the Federal University of Technology, Akure, Nigeria with first-class honors in Civil Engineering. Afeez graduated as the best student in his department and second-best in his faculty with a CGPA of 4.8 out of 5.0. He has held several leadership positions including the Project Manager for the Anti-Corruption community development service (CDS) group during his National Youth Service Corps (NYSC) where he facilitated the development of several project activities for the group. He has also served as a volunteer for several organizations such as Get Education; Get a Skill (GEGAS), an organization focused on ensuring quality education for children from low-income communities across Nigeria. Afeez is a published author in one international journal and one conference paper.
As an Opportunity Funds Scholar, Afeez worked with EducationUSA and benefitted from the invaluable information, resources, and mentorship needed in applying to U. S. schools. Afeez applied and was admitted into five U.S. institutions and received two fully funded offers from R1 universities. He is attending the University of Kansas with a fully funded offer worth over $47,000 per year for his Ph.D. in Civil Engineering with a focus on Structural Engineering. His work is expected to focus on the behavior of reinforced concrete and steel structures, with the aim of impacting engineering practice, and field testing and monitoring of structures. He also hopes to adopt digital image correlation, a vision-based technology, to identify and inspect fatigue cracks in bridge structures in turn, improve the safety and well-being of the public. Afeez says "The unwavering support, guidance, and encouragement to which the advisers give their students is top-notch and the lessons I have learnt during the mentorship program especially the ability to be patient and persevere will remain a part of me for a very long time."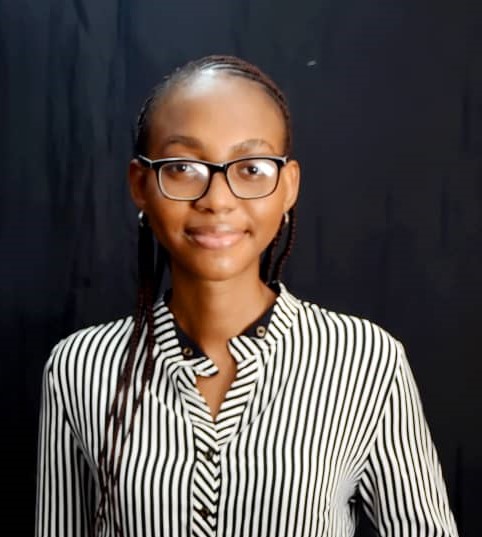 angel adetula
2021 Beneficiary
read more
close (x)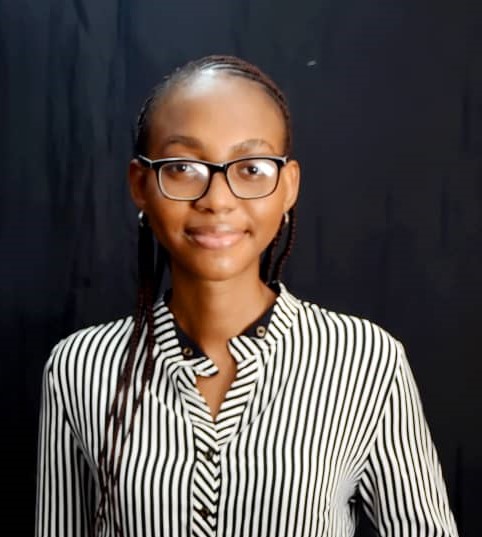 angel adetula
2021 Beneficiary
Angel Adetula comes from Ondo but resides in Lagos State. She comes from a family of four and is the elder of the two siblings. In her high school, she excelled at her classes, becoming among the top highest ten scholars in her high school and gaining a scholarship for a ten-week summer school coding program held by the New Horizon. She was also a state finalist at the ICT Olympiad 2017.
Acknowledged for her leadership skills, she was fondly called 'governor' by her teachers and participated in many extracurricular activities. She was the secretary of the JETS (Junior Engineers, Technicians and Scientists) Club, and presented her project on 'Air as an Efficient Power Transmitter' as a finalist at the 2018 Eskom Expo for Young Scientist International Science Fair in South Africa, leaving with a Certificate of Commendation. She was also the captain of the school's Math club and her duties involved organizing the annual math day, tutoring sessions for students and monthly interclass math competitions. She volunteered at The Nigerian Child Initiative and during her tenure, she organized a bake sale to raise funds for polio victims, mobilized people to donate books to orphanages, and participated in the Microsoft Hour of Code program where she introduced coding to underprivileged students using the Microsoft Minecraft Hour of Code resources. She was also elected as the Head girl in her final year and graduated with one of the best results in her class.
After secondary school, she took a gap year. During this time, she volunteered at Patrick Speech and Language Center, the first IBCCES certified autism center in Nigeria. There, she worked with individuals living with developmental disorders on activities such as behavior modification therapy, movement therapy and social skill building. She also manages a blog called 'YICA Official' where she and two other writers posts informative articles on topics such as health, social life, societal issues and African history. At EducationUSA, she facilitated the book club and was a member of the film and debate clubs. She received a full ride merit scholarship from Fisk University, where she began studying biology this fall.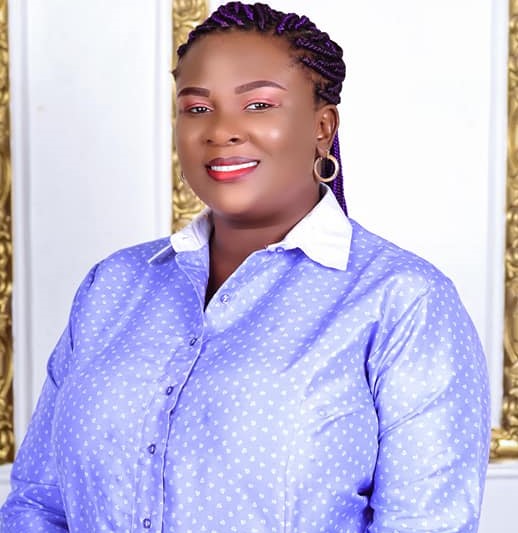 chinyere eunice eme
2021 Beneficiary
read more
close (x)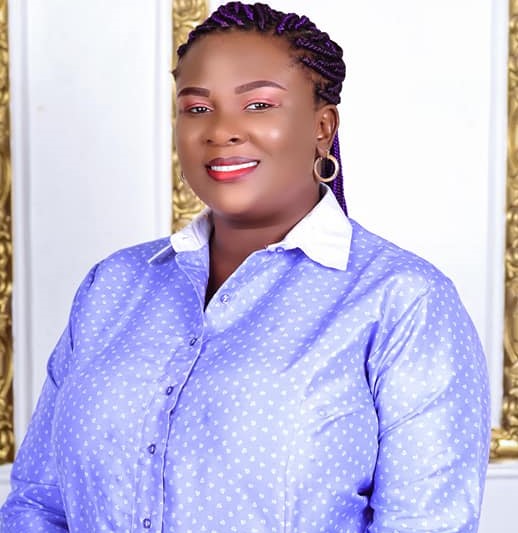 chinyere eunice eme
2021 Beneficiary
"There are no hard tasks, but only little minds" - Ekeke G.C
Meet Chinyere Eunice Eme a graduate of the Federal University of Technology Owerri, Imo State, where she studied (Geology/Mining) Science Laboratory Technology. She has been involved in several research and teaching experiences during her undergraduate and graduate period. She has two published papers in sedimentology and stratigraphy. Eunice is an EducationUSA member that was selected as one of the Opportunity Funded Program Scholars; she volunteered alongside her membership to secure a fully funded scholarship with Kansas State University, Manhattan campus, studying MSc in Geology/Earth Sciences beginning fall 2021. The Scholarship comes with a graduate teaching and research assistantship where she is working reservoir characterization.
Eunice thrives in creating a sustainable solution to problems and is never afraid to face whatever challenge comes her way. Driven by resilience, tenacity, her quest to succeed, and the need to give back to society, she volunteers with Stay in School Nigeria, Empirenetics, to coach the younger generation on the need to embrace their studies and to stand out in whatever they do while making themselves employable. She enjoys reading, teaching, and organizing events.
In her words, "One of the best decisions I took in 2019 was to join EducationUSA, they made graduate school application seamless. I got a clearer trajectory of my career and academic goals after I joined EducationUSA". The opportunity funded program made my dreams come true, she added. What are you waiting for? Join EducationUSA Lagos today.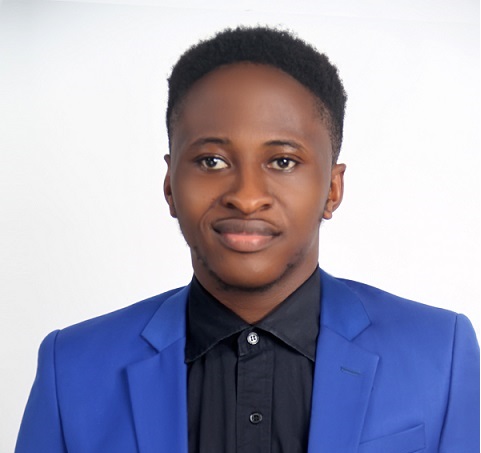 clinton onwuegbuchulam enwerem
2021 Beneficiary
read more
close (x)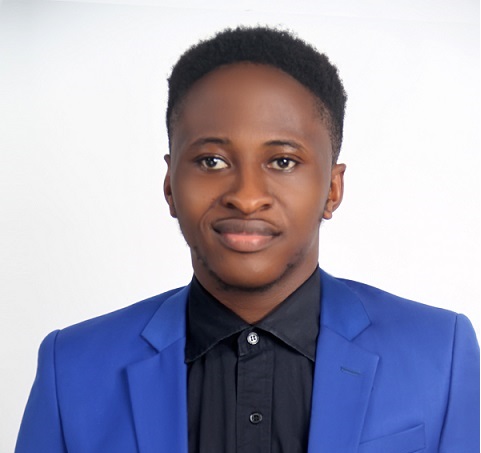 clinton onwuegbuchulam enwerem
2021 Beneficiary
Clinton was born a preterm infant in Enugu, Nigeria, the sole surviving child of his parents' twin sons and the first of three siblings. He holds a first-class Bachelor's degree in Electrical Engineering from the University of Nigeria, Nsukka, where he also finished in the top 3% as the Class of 2018 best student in Control Systems.
As an undergraduate, Clinton was a beneficiary of prestigious scholarships like the MTN Foundation Scholarship and the Agbami Medical and Engineering Professionals Scholarship. During this time, he served in various leadership positions, notably Assistant Technical Coordinator (for a campus guild) and Public Relations Officer (for an electronics club). Clinton was also a volunteer math tutor for a remedial pre-varsity academy and taught college-level math to freshmen and sophomores. Within two years following the award of his baccalaureate, he co-authored four international research papers in top journals and conferences investigating model-based and robust control schemes.
Outside academia, Clinton is a certified robotics engineer and technology entrepreneur passionate about educating a generation of African roboticists in preparation for Industry 4.0. Recently, working at Nigeria's premier robotics research center, Robotics and Artificial Intelligence Nigeria (RAIN), Clinton built a ROS-compliant mini ground vehicle prototype with teleoperation and obstacle-avoidance features targeted at robotics enthusiasts. At RAIN, he also worked with a team to develop a modular ground robot platform and a quadrotor drone. Currently, he runs Kognitive Robotics, a robotics startup he co-founded to change the face of robotics in Africa by creating advanced all-inclusive robotics products and curated learning resources.
In the summer of 2020, Clinton was selected for the EducationUSA OFP program, which marked a game-changing point in his postgraduate aspirations. Through the expert mentorship and guidance offered by the program, he secured a fully funded scholarship for a Ph.D. in Electrical and Computer Engineering at the University of Maryland (UMD), College Park. Clinton is currently attending UMD as a Dean's Fellow and Graduate Research Assistant in the Autonomy, Robotics, and Cognition Lab, where he is conducting research on Learning-Based Control for Autonomous Agents.
In Clinton's estimation, the EducationUSA experience is unparalleled because you get accurate and timely information about U.S. higher education from the most reliable source there is. What's more, you also get access to a support system comprising seasoned advisers, mentors, and other high-achieving scholars to guide and motivate you along the way.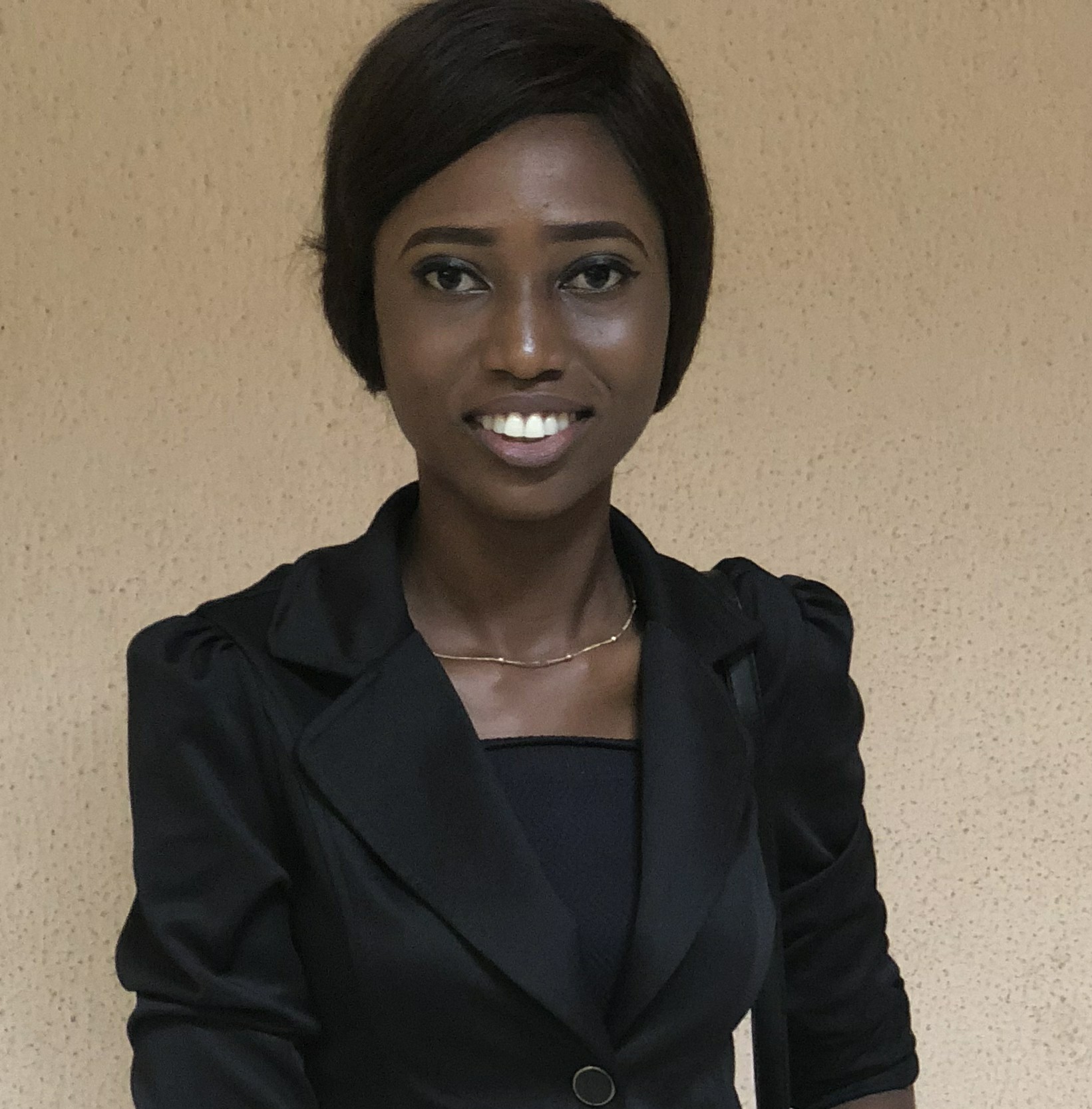 damilola christana petinrin
2021 Beneficiary
read more
close (x)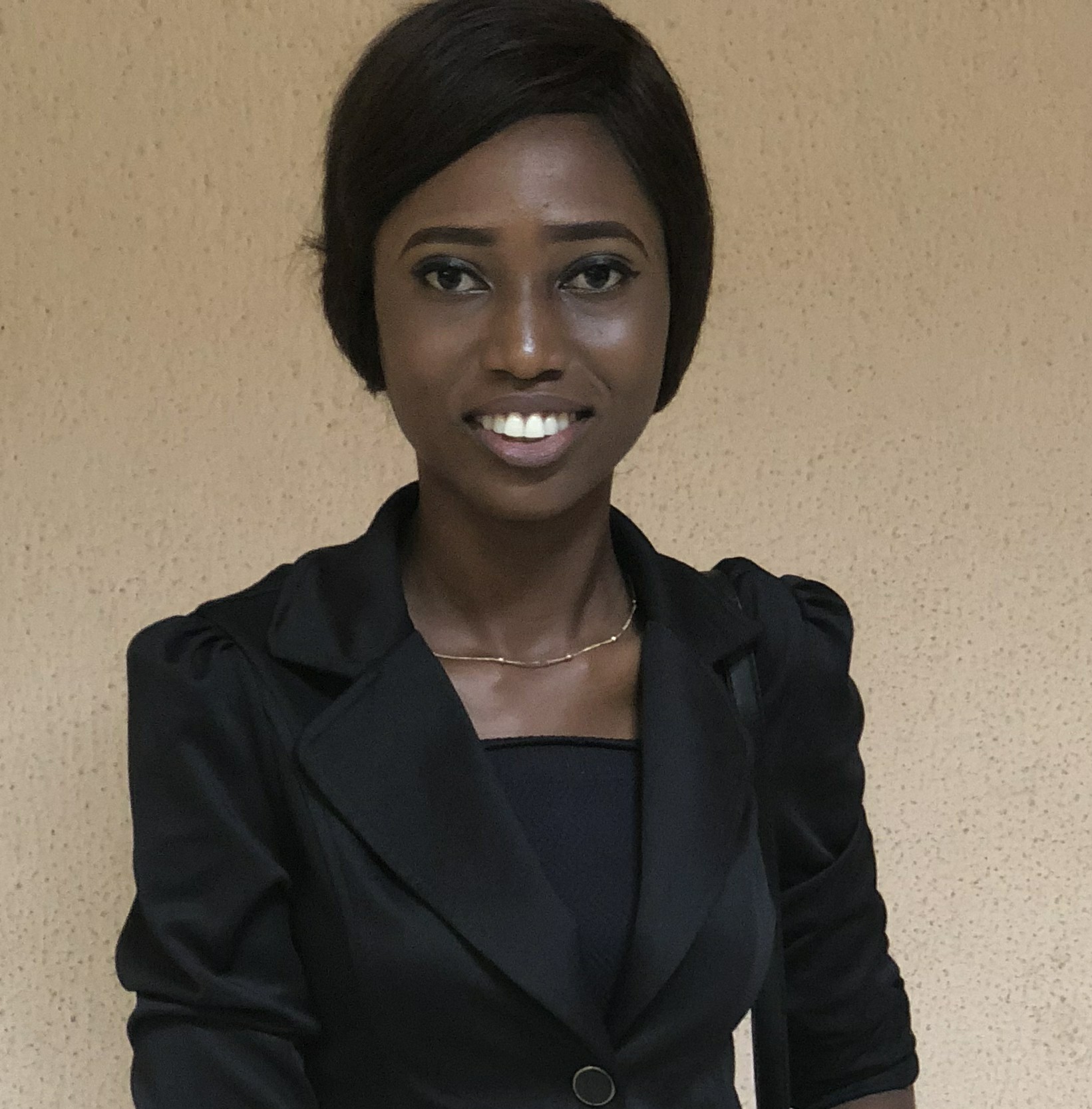 damilola christana petinrin
2021 Beneficiary
Petinrin Damilola is a graduate of Federal University of Technology, Akure (FUTA) Nigeria with First Class Honors in Industrial Chemistry. Damilola graduated as the best student at both department and faculty level with a CGPA of 4.81/5.00. At FUTA, she held leadership role as academic coordinator of her student fellowship where she coordinated and conducted tutorial classes for students. She was also known for being passionate about academics as she provides mentoring services guiding students to achieve excellent academic feat.
During national service, she tutored chemistry classes at the Usman Dan Fodiyo University Staff School and was awarded for her excellent leadership and volunteering services rendered as a trainer during various sensitization programs held by the National Association for Food and Drug Administration and Control (NAFDAC) Community Development Group. After her National Service, she went on to continue volunteering with organizations focusing on making contributions to Education and the Environment. She is currently working with her undergraduate project supervisor to publish her first article.
She was selected as an EducationUSA Opportunity Funds Program Scholar in the year 2020. Working closely with the advisors, assigned mentors and fellow scholars, she is securing a fully funded offer at the University of Kentucky where she began pursuing her doctorate degree in Chemistry with research interest in Environmental Chemistry.
Being an Opportunity Funds Scholar is what she describes as a golden opportunity which has paved the way for her to achieve her goals. This life-time opportunity has also broadened her mind to dream more because she believes that if one can picture those goals, 'stand on the shoulders' of amazing Mentors and Advisors at EducationUSA, and strive hard, then those goals are achievable.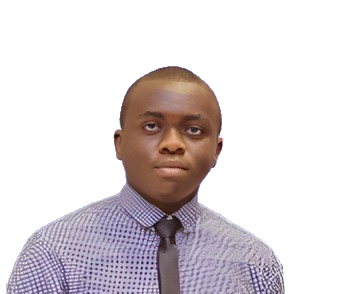 ekene ezeunala
2021 Beneficiary
read more
close (x)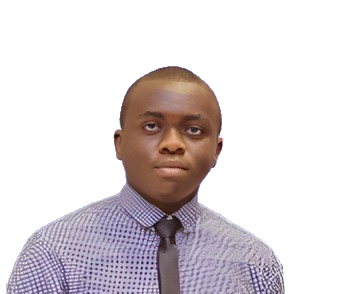 ekene ezeunala
2021 Beneficiary
A native of Orsu LGA in Imo State, Ekene Ezeunala was born and raised in Lagos State. He is the first and only son of a family of five. In his high school, he excelled both within and outside his classes, developing the reputation of being a regular representative for Lagos State in multiple STEM competitions including the Nigerian National Petroleum Corporation (NNPC) Science Quiz and the Junior Engineers, Technicians and Scientists (JETS) Quiz Competition, often placing tops or ranking among the top five students in the nation.
Although he served efficiently as the Senior Prefect of the large student body of his high school, he was almost always referred to by teachers and students alike as Prof. or the even fonder Prof. Euler, the latter a testament to how – and he will confess that this is true – obsessed he was with mathematician Leonhard Euler during his secondary school days. As a high-schooler, Ekene won individual medals from multiple renowned math competitions including the American Mathematics Competition 12 and the Mathematical Kangaroo, his favorites. At school, he created a math club called the Riemann Math Circle for enthusiasts who enjoyed exploring the subject and served as the President of the JETS Club.
After graduating from secondary school, he took a gap year during which he spent some time conducting predictive research (using advanced data analysis methods) on the spread of the coronavirus, publishing a research paper with other collaborators. He also volunteered at the Mathematics for Life Foundation, where he helped run a global mathematics competition smoothly.
Ekene is passionate about thinking about the world, and especially thinking about the origins, nature, and behavior of those very things which we commonly regard as trivial. His favorite quote? Well, he doesn't have one, as he holds so many quotes in high regard. However, one very motivational one for him goes thus: "No! Try not! Do. Or do not. There is no try."
Ekene received a full ride from Columbia University in the City of New York, where he began studying Computer Science and Mathematics beginning from fall 2021.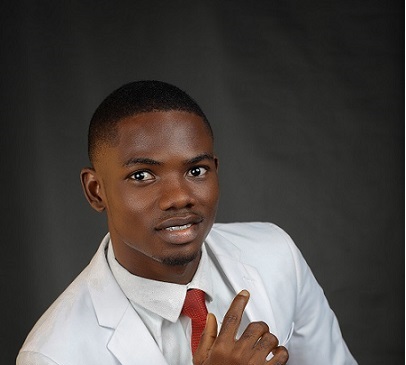 emmanuel ayo oluwarotimi
2021 Beneficiary
read more
close (x)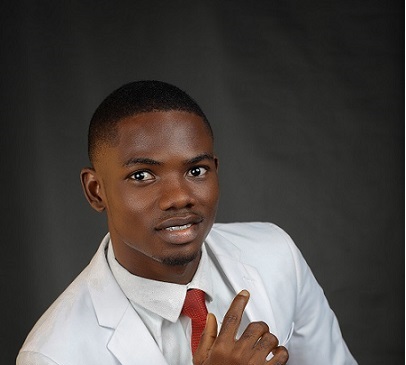 emmanuel ayo oluwarotimi
2021 Beneficiary
Emmanuel Ayo Oluwarotimi is the first child of his family with three siblings. He obtained his Bachelor's degree in biochemistry from Adekunle Ajasin University Akungba-Akoko in 2016, where he finished top of his class with a First-Class Honours. He was influential among his peers and known for his selfless service to promote academic excellence by organizing and facilitating free tutorial classes. His astute and excellent leadership skills earned him several leadership positions as an undergraduate.
During his National Youth Service year in 2017, He worked as a Graduate Assistant at the University Library, University of Jos, Plateau state. Emmanuel was awarded for his exceptional leadership (General Secretary) during his service with the Peer Educator Trainer's community development group and the Nigeria Christian Corpers' Fellowship. In 2019, He completed his Master's (MS) degree program in Biochemistry (with a distinction grade) from the University of Lagos. After his MS, Emmanuel joined his Alma Mata as a volunteer research assistant, where he collaboratively worked to publish four peer-reviewed articles in reputable international journals.
Emmanuel was selected in 2020 as an EducationUSA Opportunity Funds Program (OFP) Scholar. Working with EducationUSA Lagos, he secured a fully funded Chemistry Ph.D. into four Universities in the US. He is currently attending the Missouri University of Science & Technology, where he is joining the Bio-Nanotechnology Research Lab. He hopes to explore the application of bio-nanotechnology in biomedicine to produce novel nanomedicines as cancel therapy and to design smart biomaterials in biosensing.
He describes his experience as an OFP scholar with EducationUSA Lagos as the game-changer and one of the most exciting experiences of his life. He believes the graduate school dream is possible with the EducationUSA team - providing the best human resources (EducationUSA Advisors), supportive mentors, and inspiring team members present. With this community, he has learned to remain optimistic, to stay focused, and to keep learning on the growth path. He looks forward to joining other EducationUSA mentors to help aspiring students actualize their dream.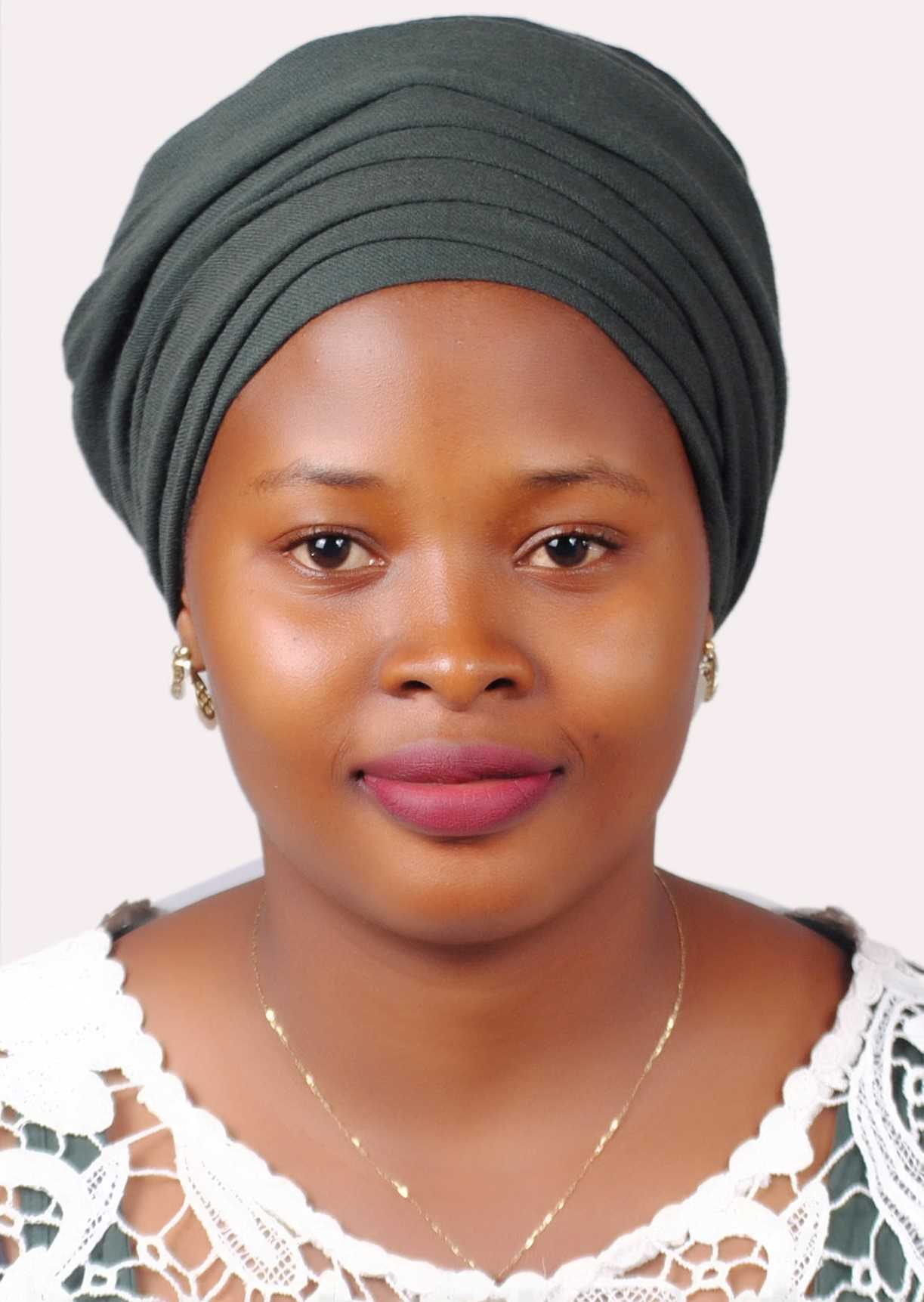 fasilat hassan
2021 Beneficiary
read more
close (x)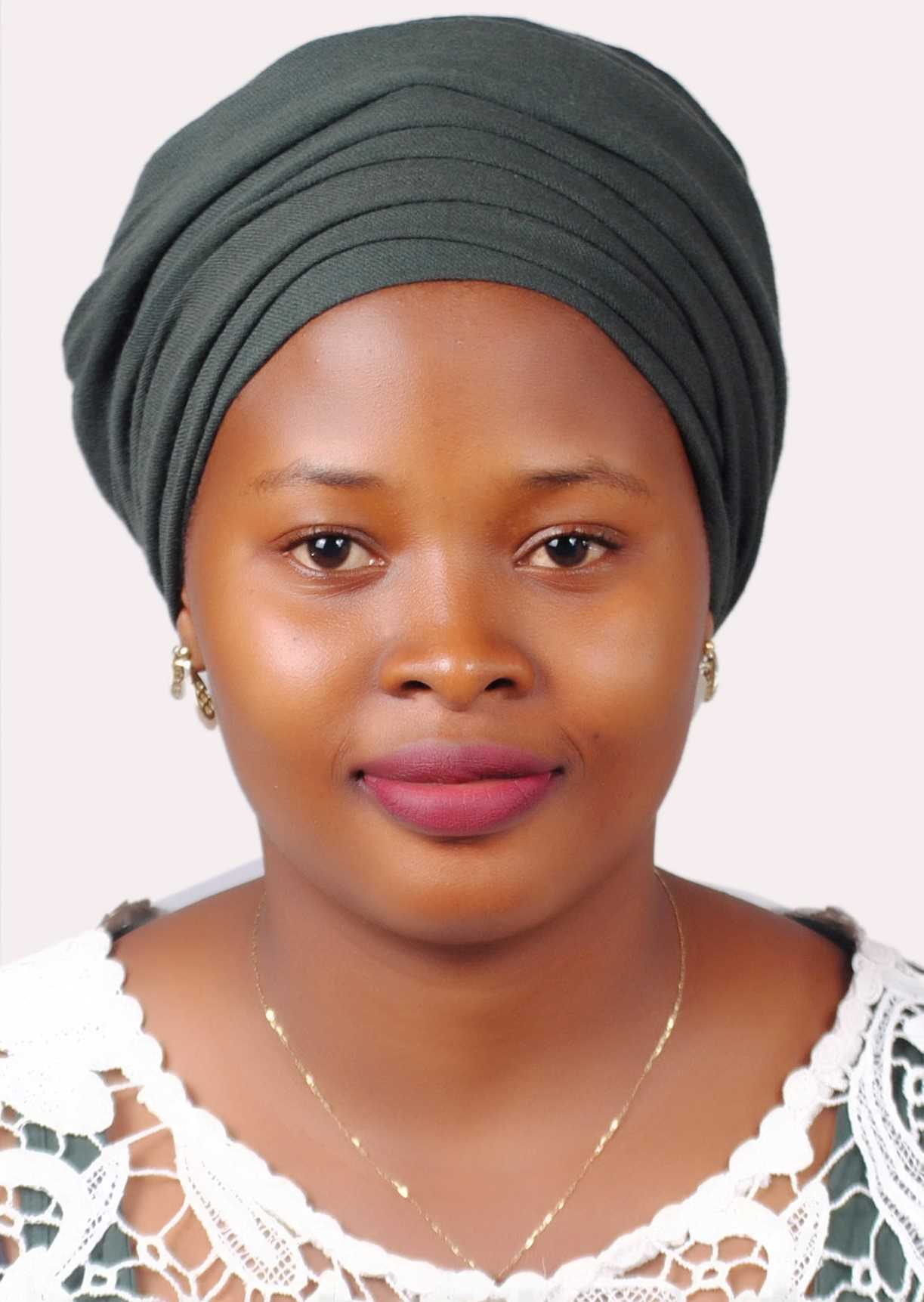 fasilat hassan
2021 Beneficiary
My name is Fasilat O. Hassan, I graduated from University of Ibadan with a Doctor of Veterinary Medicine degree with distinction. I am a beneficiary of the University of Ibadan Scholar award which provided me a tuition waiver and stipend for my Master's program. Through this scholarship, I earned a Master's degree in Veterinary Biochemistry with a CGPA of 6.7/7 from the institution in 2019. I have currently co-authored 5 research publications in reputable scientific journals. I applied for the EducationUSA Opportunity Funds Program and was selected as one of the 20 successful applicants of the over 400 applicants.
Through the guidance, support, and mentorship of the EducationUSA Opportunity Funds Program, I secured a fully funded PhD position in Biomedical Sciences with a graduate research assistantship worth $44,342 from The University of Tennessee Health Science Center (UTHSC) where I am attending as of fall 2021. I also got funded PhD offers from Loyola University Chicago and the University of Oklahoma Health Science Center for fall 2021.
Obtaining a fully funded admission in the US is a marathon as this feat was achieved as a result of deliberate effort, persistence, determination and hard work over the years and the spirit of never giving up or getting discouraged despite rejections and obstacles that were faced. Achieving the desired goal has been the driving force against all odds.
My sincere gratitude goes to the EducationUSA Opportunity Funds Program advisers for their guidance, support and mentorship in achieving this milestone.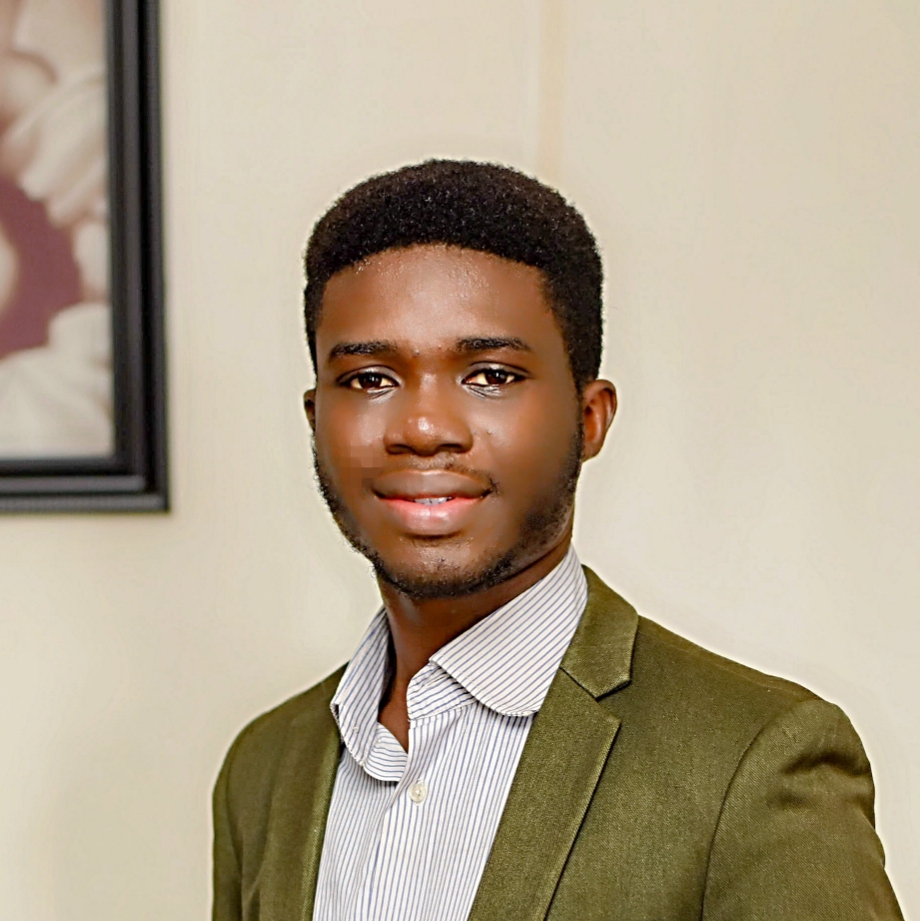 greatness olaitan oluwagbemiga
2021 Beneficiary
read more
close (x)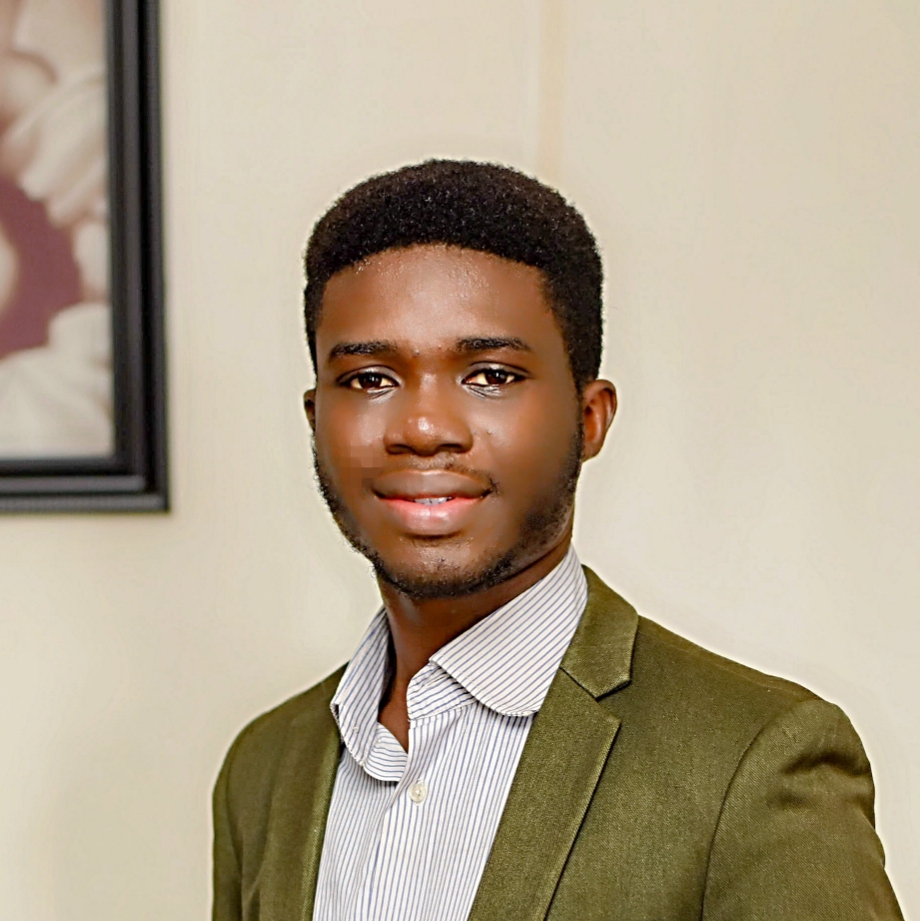 greatness olaitan oluwagbemiga
2021 Beneficiary
Greatness is an alumnus of the prestigious University of Lagos with a BSc in Chemistry. Having finished in the top 2% of the Class of 2018, he graduated with a Greatness is an alumnus of the prestigious University of Lagos with a BSc in Chemistry. Having finished in the top 2% of the Class of 2018, he graduatedfirst-class CGPA. Owing to his excellent performance, he was retained to work as a research assistant immediately after graduation. Consequently, he served in the department as a graduate teaching and research assistant during the national youth service programme.
During his service year, he participated in several research projects with a major focus on electroanalytical chemistry. Thus, he is an ardent researcher in the area of Electrochemical Sensors development. Greatness has attended various academic conferences and made poster presentations in some of them, including PITTCON 2019. He has one international publication and four more under peer review. Besides research, Greatness has volunteered for various empowerment foundations, contributing to societal development in the process.
He was selected as an EducationUSA Opportunity Funds Scholar in 2020. Moreover, through the guidance and mentorship of the EducationUSA Advisers (Lagos), he secured fully funded Chemistry PhD scholarships into three universities in the US. He is attending the University of Virginia at Charlottesville, where he plans to pursue research in Neuro Electroanalytical Chemistry.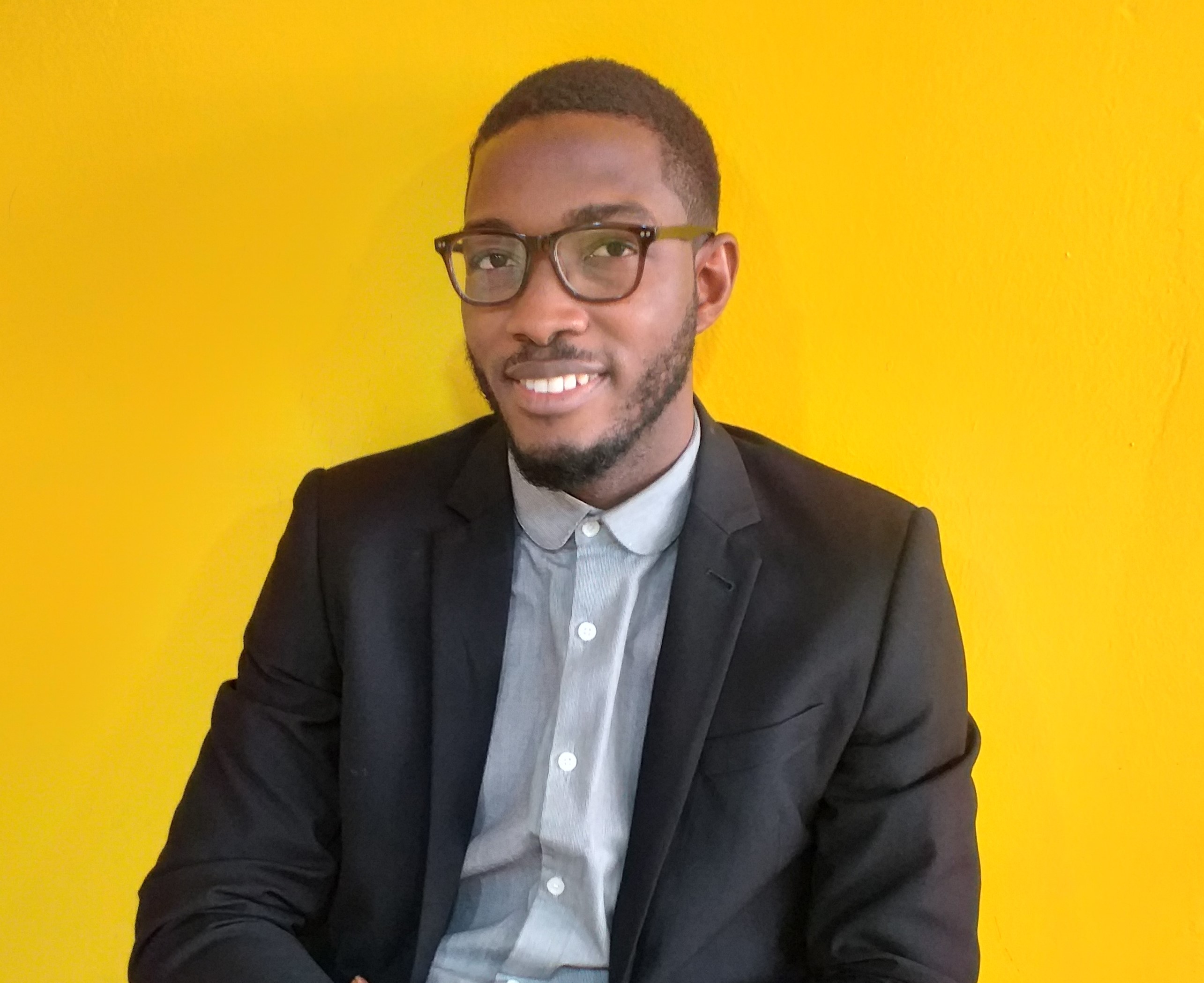 ikechukwu nwankwo
2021 Beneficiary
read more
close (x)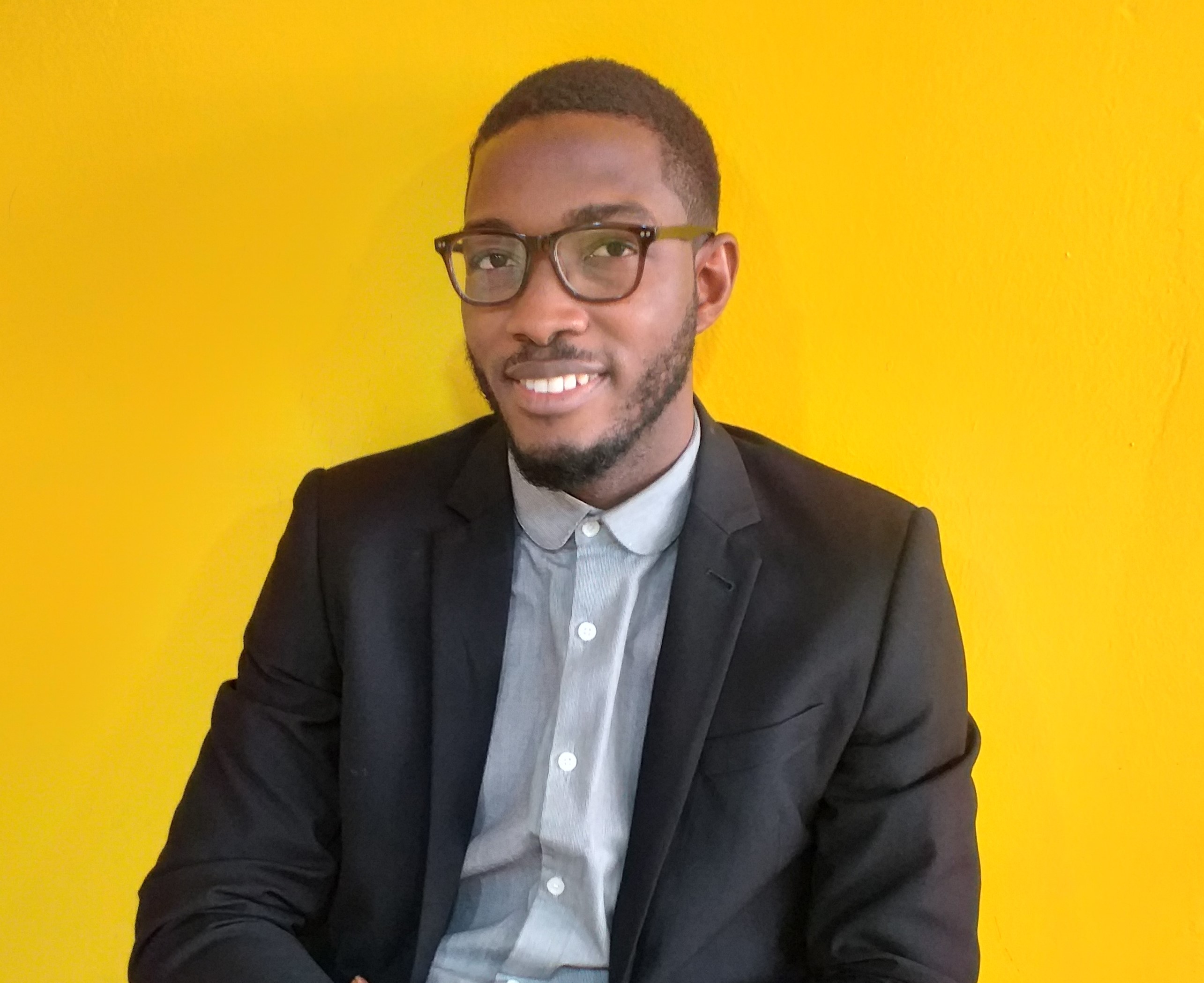 ikechukwu nwankwo
2021 Beneficiary
Meet Ikechukwu Nwankwo, a 2020 Opportunity Funds Program (OFP) Scholar who graduated with First-Class Honors in Parasitology Major, Department of Zoology, University of Lagos. As a Graduate Research Assistant at the Malaria and Genomics Laboratory, Nigerian Institute of Medical Research, he has been actively involved in research projects focused on investigating the molecular investigation of Plasmodium falciparum, identifying genes and proteins associated with antimalarial drug resistance. He has a publication in an international journal and has attended several academic conferences. Ikechukwu was selected as an OFP Scholar and working with EducationUSA Lagos, he secured full funding to obtain a PhD in Microbiology and Immunology at Drexel University, Philadelphia, Pennsylvania, where he is joining the Malaria research team.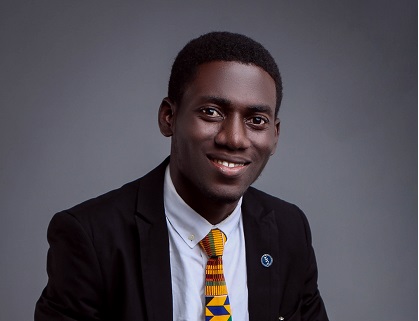 john akudike
2021 Beneficiary
read more
close (x)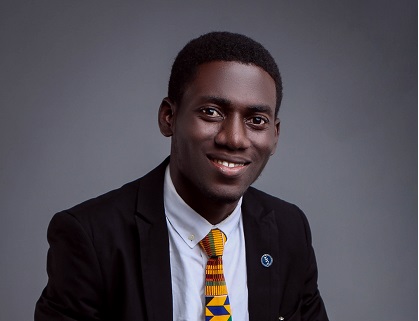 john akudike
2021 Beneficiary
John Akudike is a graduate geoscientist (BTech. First Class Hons.) of the Federal University of Technology Owerri (FUTO), quality education advocate, and serial volunteer whose motivation soars when his work supports a good cause.
Driven by the need to see others succeed, and help societies thrive across all levels, as an undergraduate, John served as Academic, ICT and Music Coordinator as well as Departmental President across various years of his studies. He is a Civic Leadership Fellow of the Barack Obama Young African Leaders Initiative (YALI) and served as Rapporteur and Programs Coordinator for YALI Imo State in his final undergraduate year. He currently volunteers as Young Professionals (YP) Representative for the American Association of Petroleum Geologists (AAPG) Africa Region, YP Technical Committee Secretary for the Nigerian Association of Petroleum Explorationists (NAPE), having served as YP Editor-In-Chief for the European Association of Geoscientists and Engineers (EAGE) Nigeria Local Chapter in 2020. Through these roles, John helps to promote knowledge in geosciences and bridge the gap between academia and industry for students and young graduates.
In recognition of his work over the years, John has been a beneficiary of several scholarships and trainings. Notable among these is the Nigerian Agip Oil Company scholarship which funded his undergraduate studies for five years (2014-2019), the YALI RLC West Africa sponsorship for a 3-week training at the Ghana Institute of Management and Public Administration (2019), the NAPE-University Assistance Programme sponsorship for a Core Description (Reservoir Geology) training at the Shell Petroleum Development Company (2019), and the Society of Exploration Geophysicists 75th Anniversary scholarship (2019). A proponent of the notable quote by Jonas Salk, "The reward for work well done is the opportunity to do more", John has utilized these resources to help other undergraduates and graduates alike secure and benefit from global scholarship and training opportunities.
By God's grace, John was also selected as an EducationUSA Opportunity Funds Program Scholar, during his National Youth Service in 2020. Working closely with the Advisors, Mentors and fellow scholars, he secured a funded offer at Texas Tech University and is pursuing a Master's degree in Geosciences. His research work centers on the application of basin modeling and petroleum system analysis to reduce geologic risks and uncertainties, optimize production, and create sustainable solutions to geoscience challenges. John's long-term goal is to work as a research consultant to governments and industries and above all, a professor in academia - training future geoscientists - to create cleaner, greener energy sources for the sustainability of our environment.
The Opportunity Funds Program has been an awesome learning experience for John. He is grateful for the life-changing opportunity and does his best to pay it forward daily. This is because, as a final year undergrad in 2019, he started planning for graduate school but was discouraged by the costs involved. However, he sought advice from Mentors who advised him to start anyway. In the same vein, he encourages anyone who has a dream, to 'start anyway; be strategic, keep believing in and keep working towards your dreams, help will come along the way'.