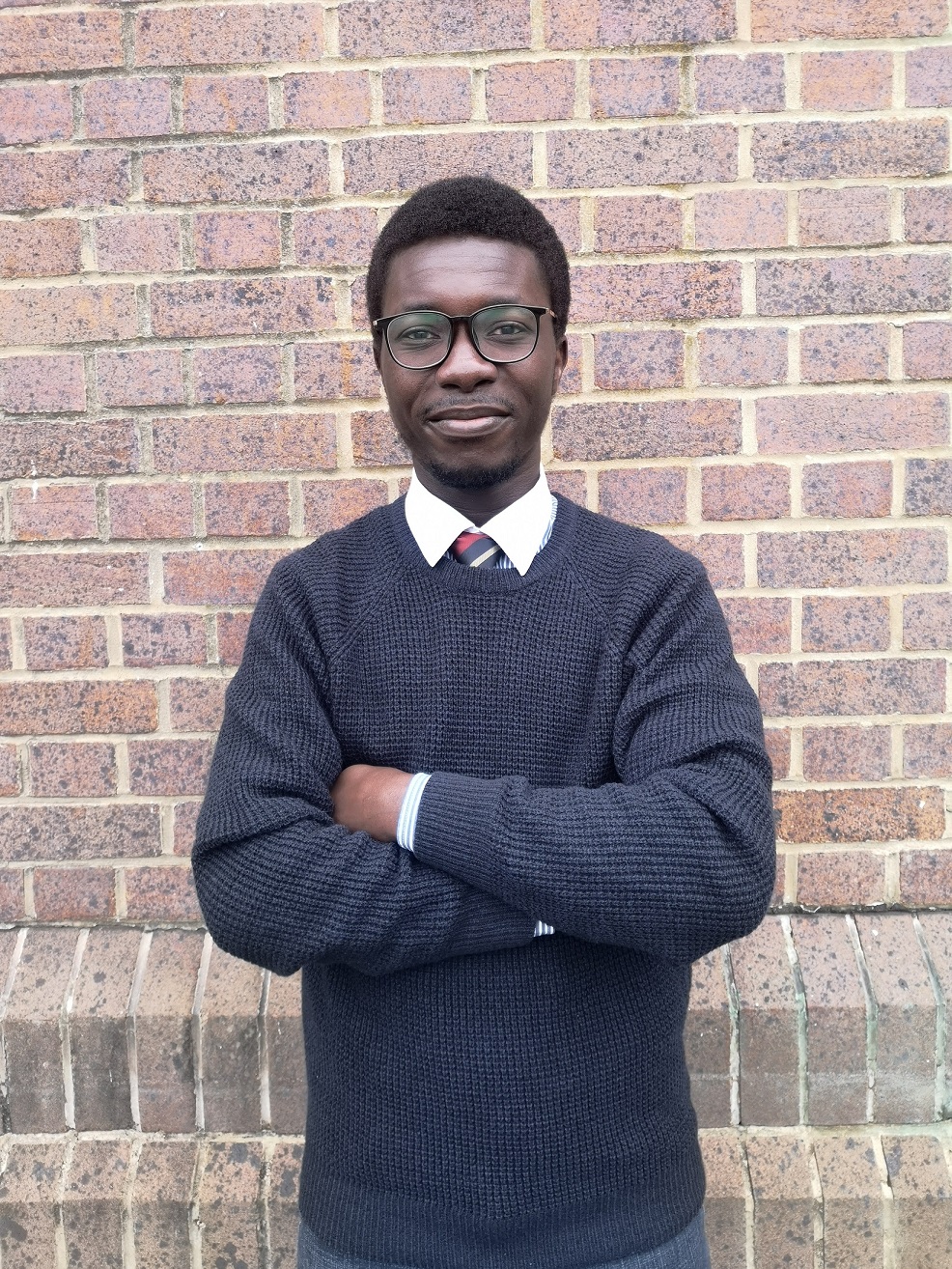 michael aderibigbe arowosegbe
2021 Beneficiary
read more
close (x)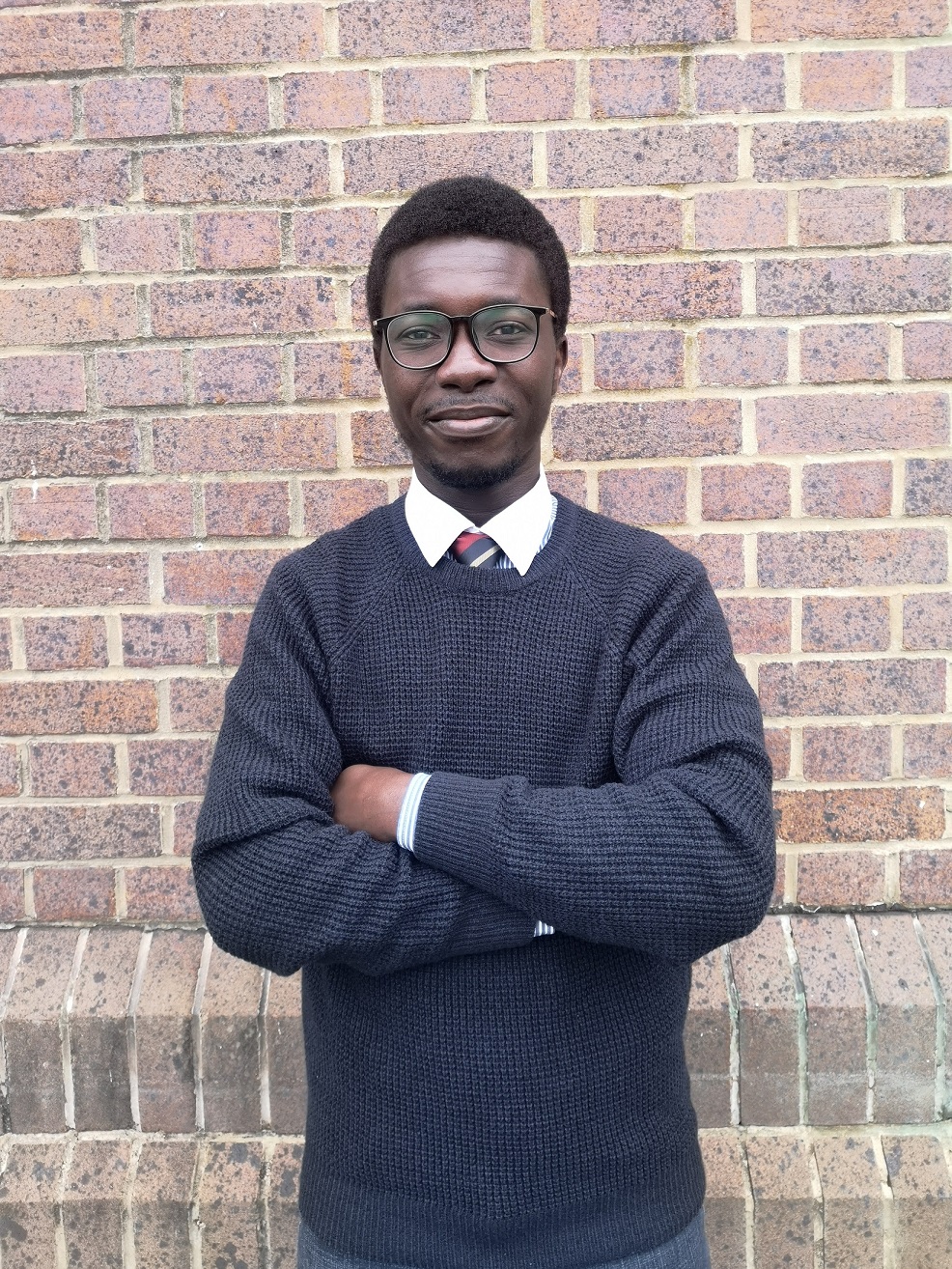 michael aderibigbe arowosegbe
2021 Beneficiary
Michael is the last born of three children. He was born in Kaduna but later moved with his family to Lagos after his father, a Nigeria Airforce Personnel, was reposted to Lagos. Michael had his primary, secondary, and university education in Lagos, Nigeria. He graduated from Lagos State University, Ojo with a first class in Biochemistry as the overall best graduating student and Valedictorian at the 20th LASU convocation ceremony in 2016. During his undergraduate studies, he held several leadership positions that yielded laurels for the university. In 2014, he led a team of biochemistry students to win the National Society for Biochemistry and Molecular Biology Annual Quizzes at the Southwest region and later at the national level in October 2014. Michael was a university scholar all through his programme; he later won both the faculty and university prizes for his outstanding academic achievements.
His interest in Biomedical research was birthed after his late sister was diagnosed with a breast tumour. Even though she later recovered, he described the experience as horrific but life changing. Michael later had the opportunity to assist a doctoral student on her research that evaluated the effects of a plant compound on inflammatory bowel disease. He learned how to use animal models for drug compound screening and this experience led him to explore the side effects of an analgesic on inflammation markers and liver enzymes for his undergraduate thesis project. His passion for teaching was also noticed and he was elected as the head of the tutorial units of the National Society of Biochemistry Student, LASU chapter. Over 50 students benefited from his team's dedication that provided coaching classes for students struggling with their coursework or modules.
In 2017, Michael had the opportunity to work at the Centre for Biocomputing and Drug Development, Adekunle Ajasin University, Ondo, Nigeria where he developed robust skills and interest in computer-assisted drug design. The network he built has resulted in five research publications in referred local and international journals. Along the line, he was appointed a drug development research mentor at Hackbio. He guided 20 interns on the project design for computational drug repositioning against the Covid-19 virus at the 2020 Bioinformatics Virtual Internship of Hackbio, which had participants from over 10 nations of the world.
Michael was considered and selected for the OFP program by EducationUSA Lagos. He has begun a graduate assistantship to the Arizona Biological and Biomedical Science Ph.D. Program at the University of Arizona in 2020. During this program, he had the opportunity to rotate between laboratories working on cancer drug research in a multi-disciplinary environment. His projects were centered on the development of new drug candidates, hopefully from natural products, against breast cancer. In his words, "EducationUSA Lagos made my application journey way less stressful by providing the best resources for each stage of the process. I had the opportunity to learn how to research my options, contact Professors, and write a winning personal statement from the wonderful Advisors. The dynamic community of scholars were quite inspiring, and I will always be grateful for the EducationUSA OFP.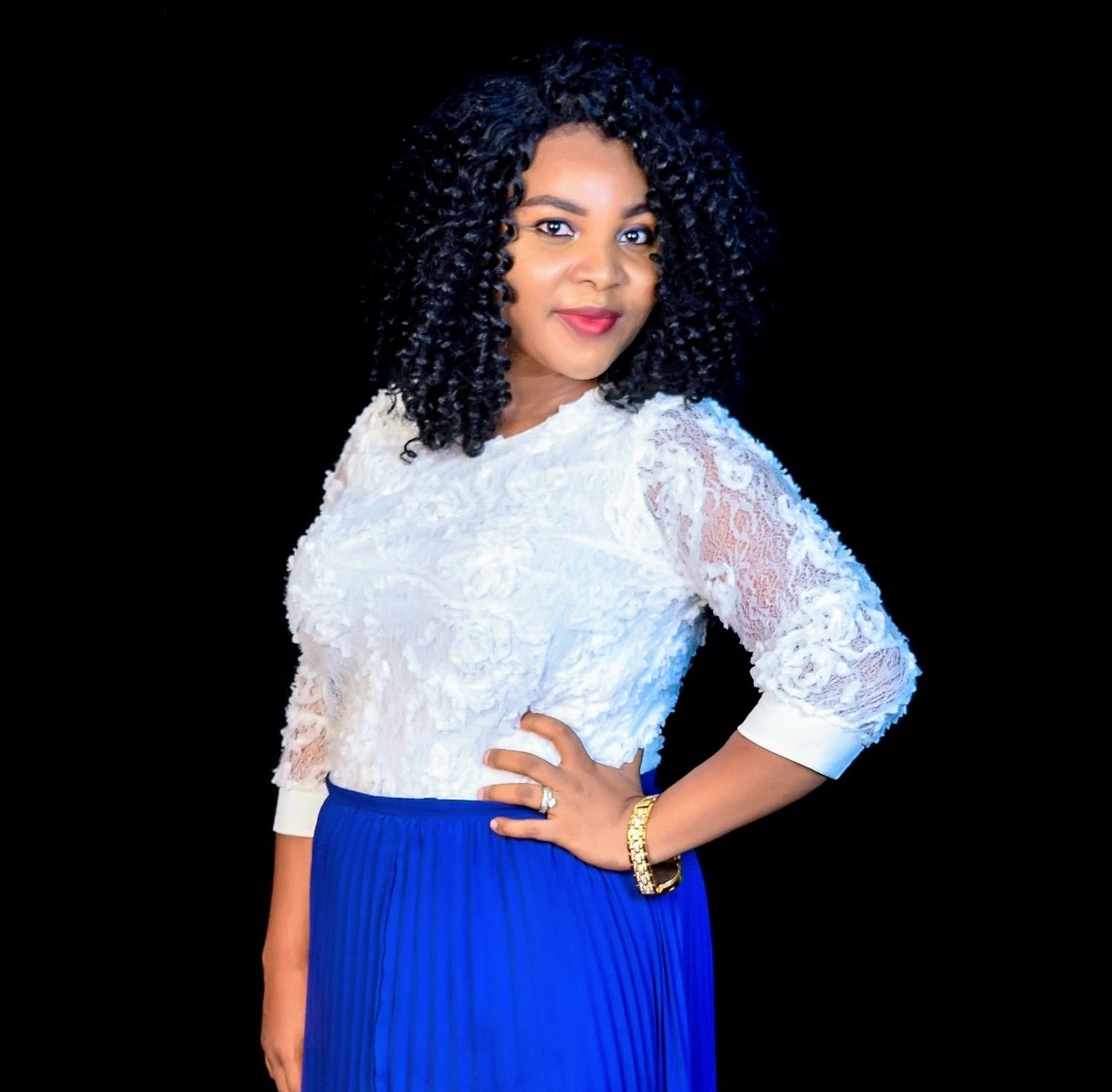 odudimu adeyemi
2021 Beneficiary
read more
close (x)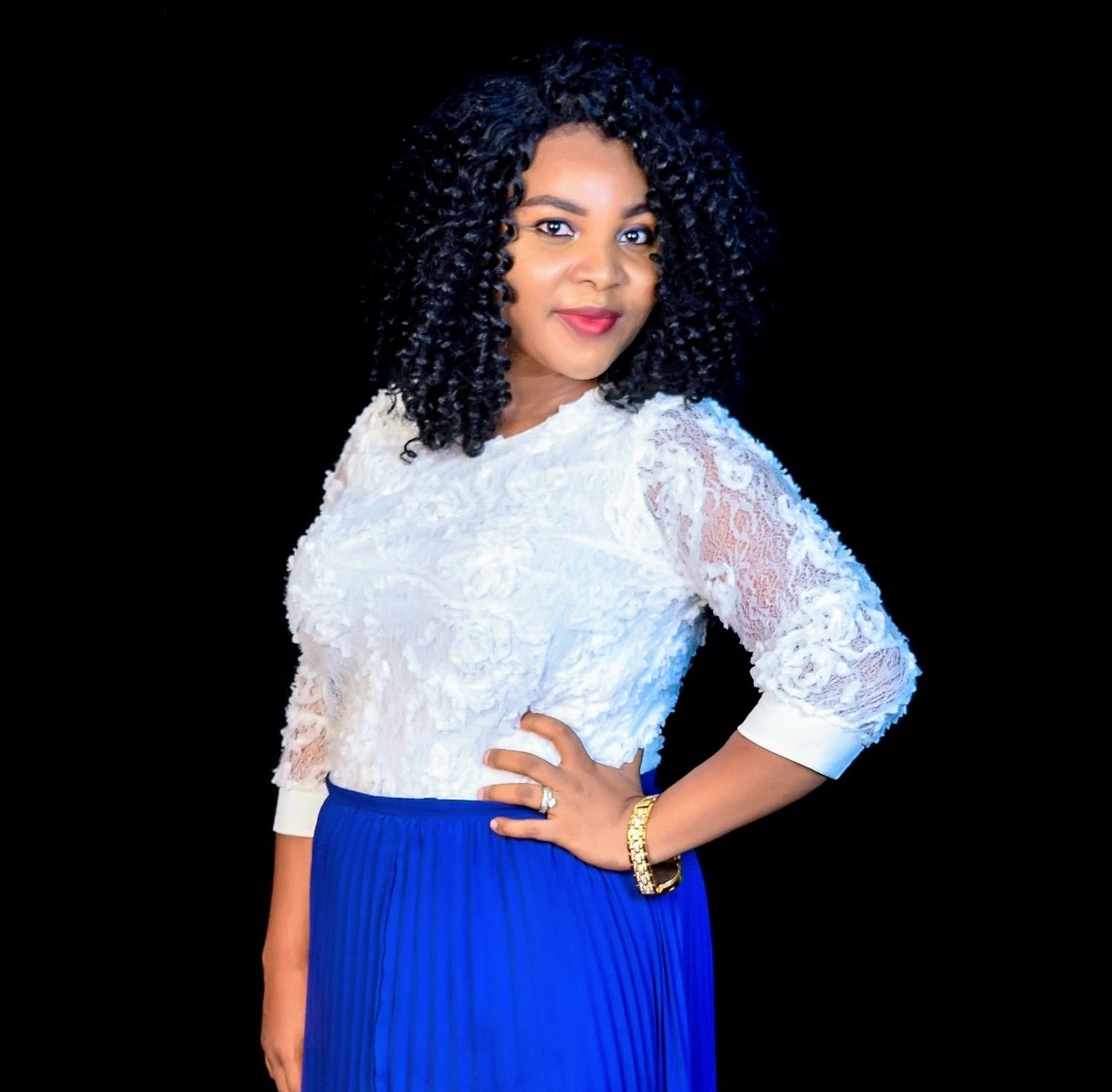 odudimu adeyemi
2021 Beneficiary
I came across EducationUSA Opportunity Funds program for the first time during my Youths Service when one of my professors sent me link on WhatsApp for the application back in 2016. I turned the other eyes based on the notion that the application process for USA is rigorous and unachievable and only meant for just few people. In 2017, another professor from my school came to search for me at the University of Ibadan where I was doing my Master's degree just to inform me to apply again, as usual, I turned a deaf ear, but this time around, on the notion that the link was fake without even making effort to confirm its authenticity. I eventually decided to give it a shot because I kept on receiving the application links from friends. I could recall I completed the application at one go and finished at midnight.
However, against the way I envisioned the application process, the process is rigorous but not unachievable. With the help of the EducationUSA advisers and US mentors in my area of study assigned to me, I was provided guidance from studying for the standardised tests to editing and proofreading my Statement of Purpose. All these made the process hitch-free. Sharing information with fellow Opportunity Funds Scholars was also helpful.
As an Opportunity Funds Scholar, the most challenging thing for me was attending valuable programs organised by EducationUSA which are highly informative for successful application process. On several occasion I got home very late at night with the fear and risk of walking at night in my insecure area, but I am glad the whole risk worth it.
I learnt several things as an Opportunity Funds Scholar, and that is anything worthwhile requires dedication, perseverance and unwavering diligence and that success always comes with a price tag, if one can pay the price nothing is unachievable.

onuh victor chimaobim
2021 Beneficiary
read more
close (x)

onuh victor chimaobim
2021 Beneficiary
Onuh Victor was born and raised in Ibadan, Oyo State but he's an origin of Enugu State. He is the fifth of six children and the second of two sons. Growing up as a child, Victor wasn't always an excellent student but through hard work and consistency, he was able to achieve this feat. While in primary school, he struggled with his academics but the desire to improve was implanted in him by one of his teachers who believed he had what it took to be an exceptional student. Motivated by this, he kept on burning the midnight candle and his hard work eventually paid off as he was awarded his first scholarship by his school's Old Students Association for the overall best science student in Senior Secondary School(SSS) 2. Having exhibited exceptional leadership and communication skills through positions held in various extracurricular activities, he was appointed the Head boy of the school. He was the President of Chess and Scrabble club, Secretary of Literary and Debate club, Editor of Press club and a member of the school football team that came first in the Southwest Zone in the National Football competition.
He graduated as the Federal Government College Ogbomoso Old Students Association (FEGOCOOSA) overall best student and was awarded the most patriotic graduating student, award of Leadership and several others as a result of his outstanding academic and leadership performance during his tenure as Head Boy. For his graduating class, he was the third overall best student in WASSCE.
After graduation, Victor interned in a Pharmacy and during that period he started a humanitarian foundation: Keep The Old Alive(K.T.O.A), for the elderly people in his society. It was his own way of lending support in the battle against the Corona virus outbreak. The activities of his foundation include exercises, counseling sessions and reporting of health complaints to the necessary medical personnel. These activities were intended to help the elderly people in his community build a strong immune system against Covid-19 by keeping fit, holding conversations on a wide range of topics in order to reduce anxiety, sensitizing them on the right food consumption and following the recommended safety precautions.
In 2019, he was selected as an EducationUSA Opportunity Funds Program (OFP) scholar amongst over hundreds of applicants. With the assistance of his advisors, he was able to gain acceptance into four colleges in the US with partial funding and a fully funded scholarship worth $31,000 to Minerva University in San Francisco, California. He intends to study Pharmacy in graduate school and is double majoring in Psychology and Chemistry at Minerva. With the experience acquired in his multiple fields of study, he intends to expand his foundation to several countries and raise awareness on the neglect of the elderly people in the society. In his leisure time, you can find him reading articles/books, watching/playing football or meditating.
His life's motto is "There's no true success without PHD; Prayer, Hard work and Determination."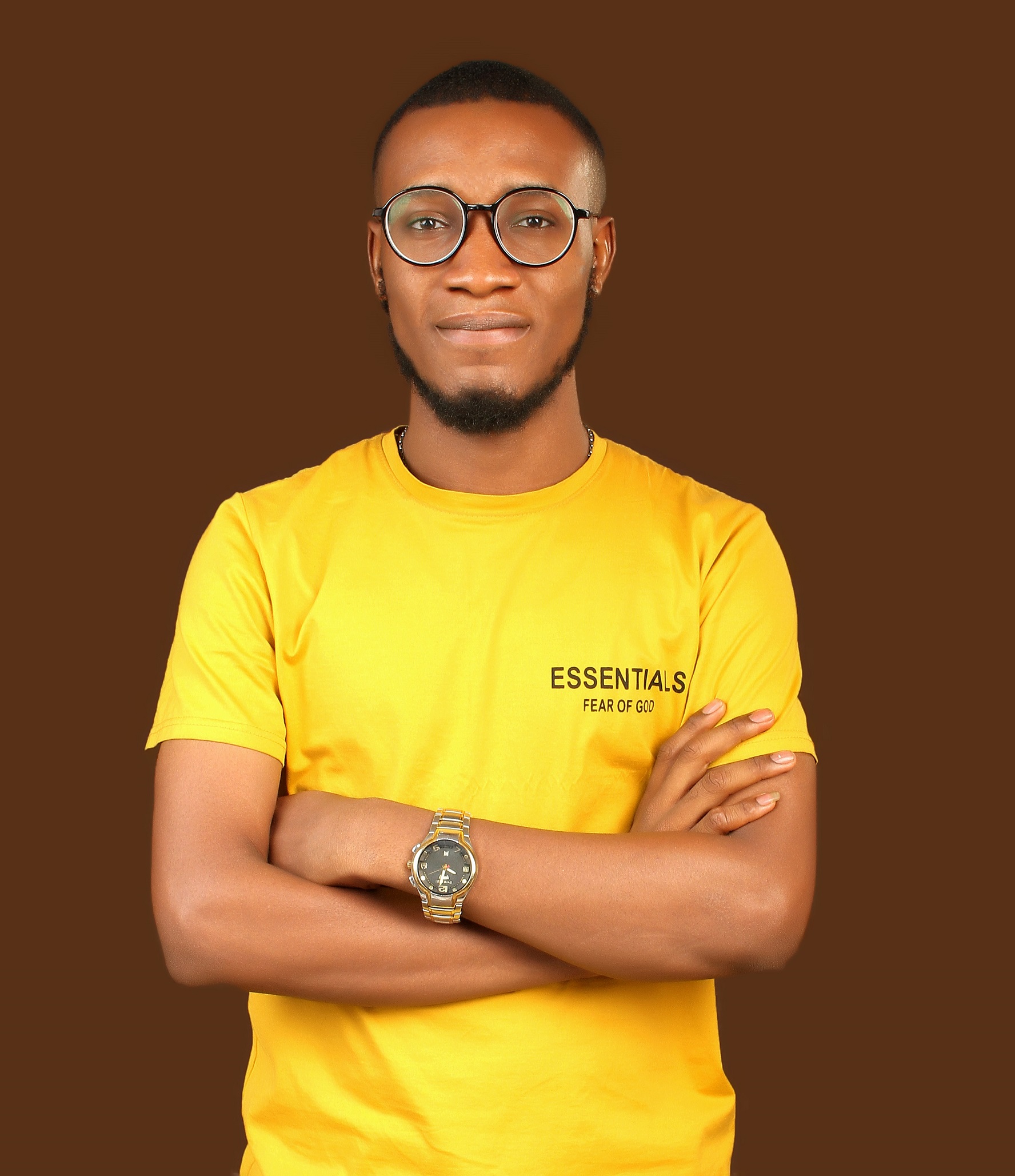 onyeka solomon chukwudozie
2021 Beneficiary
read more
close (x)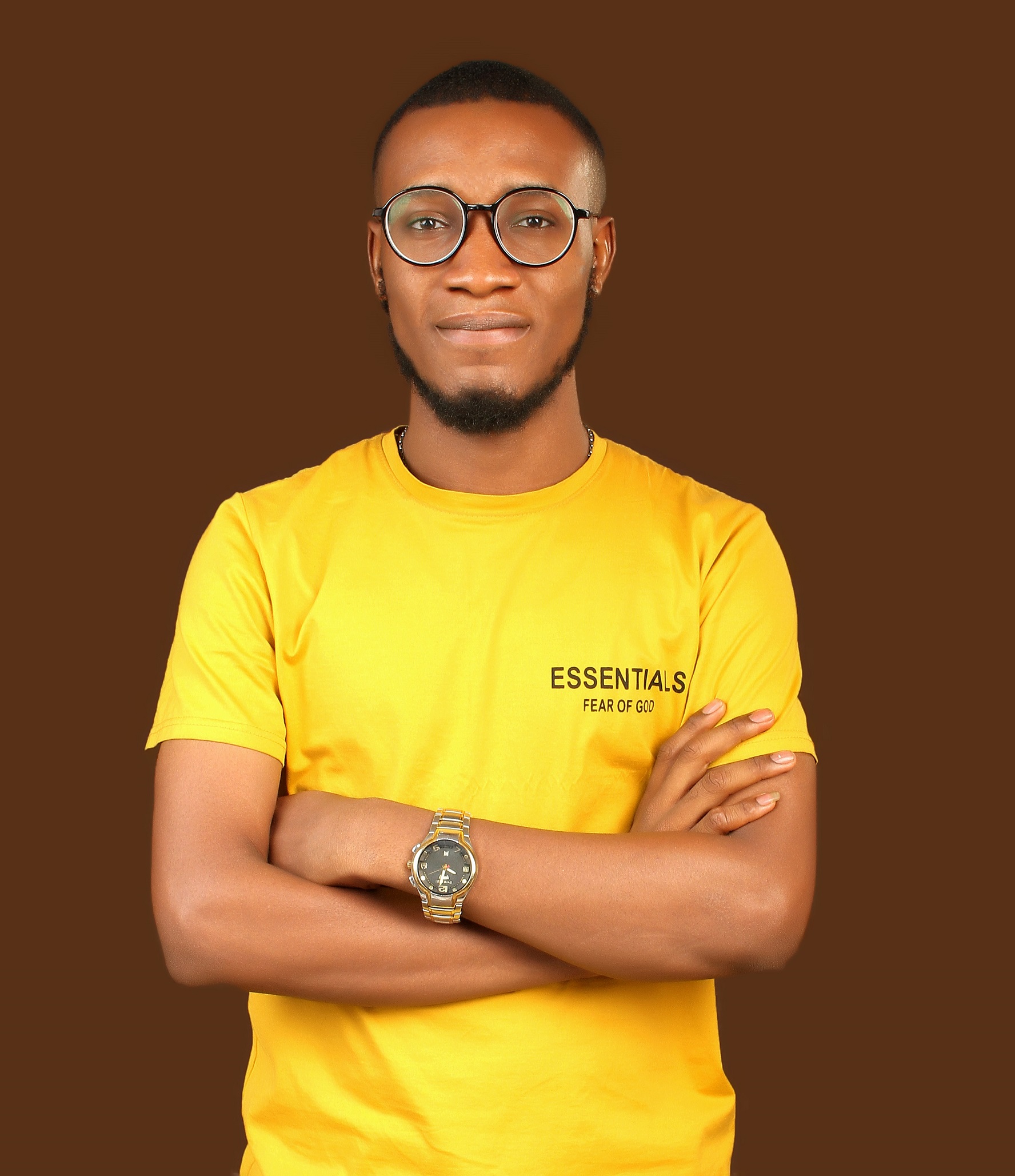 onyeka solomon chukwudozie
2021 Beneficiary
I graduated from the Department of Cell Biology and Genetics, Faculty of Science, University of Lagos with a first-class degree in 2016. In 2017, during my National Youth Service Corps in Lagos, I held a leadership position as the Secretary General of the Information Communication Technology (ICT) unit headquartered at Surulere, Lagos. Through this platform, we solicited for supports to refurbish outdated computer laboratories and libraries and taught fundamental computer courses to students. In the same year, I ventured into independent research, where I explored the intricacies of bioinformatics in predicting viral pathogenesis and designing possible drugs and vaccines using in silico checkpoints. At the age of 24 without formal supervision, I had my first sole author international publication which was centered on deciphering the role of NPC1 cholesterol receptor in the cellular entry of Ebola virus. The same year, out of 94 research from international delegate, I won the best poster presentation at the first West Africa Bioinformatics Conference held in Nigeria. Thereafter, in 2019, I won a travel fellowship out of 5000 applicants all over Africa and Germany to attend the International Union of Immunology Society workshop in Bahir Dar, Ethiopia. I was sponsored by the Volkswagen Foundation, Germany. I had a rigorous mentoring session with world renowned and NIH awarded immunologists. I am also a recipient of the DR. D.K. Olukoya Academic Award.
I have over 10 international publications including the highly revered Plos ONE, SAGE publishers, Microbiology society (UK) press, and the Journal of Immunology research (Hindawi Publishers), of which I was the lead researcher. Under the COVID research alone, I have obtained over 5 publications centered on vaccines and drug designs using in silico checkpoints and wet lab validations. I was under the Lagos State Research and Innovation COVID grant in collaboration with the University of Lagos. Under this grant scheme, we proposed a vast array of potential adjuvants that can boost the immunogenic profile of a developed vaccine. I am also a certified peer reviewer for Elsevier (Computer in Biology and Medicine with IF> 3), SAGE (Bioinformatics and Biology insights) and Oxford University press (Briefings in Bioinformatics with impact factor >8). I was on a collaborative research with the Genetics department of Stanford University, as we unraveled the MHC polymorphic pattern in the African population and its implications in infectious diseases.
In 2020, I was selected as an EducationUSA opportunity fund scholar. This was one of my greatest achievements. The constant mentorship in securing fully funded positions was second to none. I was able to secure four Biological sciences PhD offers from top R1 universities. I was also offered several fellowships such as the Evans Atwell Academic Excellence Award for Rice University, Lynn fellowship for Purdue University, and guaranteed a 6-year campus housing in UC San Diego as an outstanding applicant. I began attending University of California, San Diego after a full ride scholarship of over $68,000, and am studying the immunological and evolutionary characterizations of viral infections within the host cell.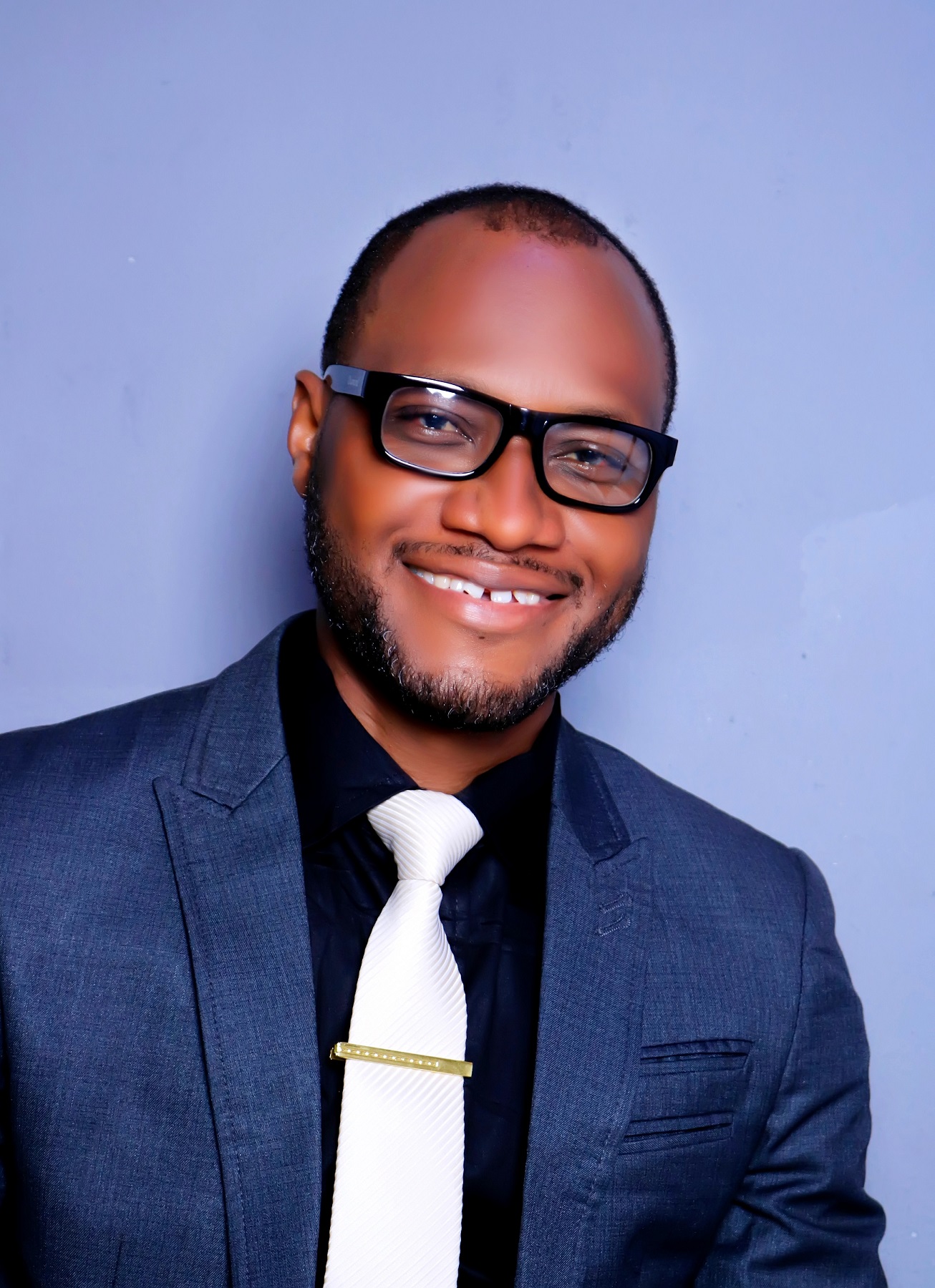 pascal chukwuebuka okoye
2021 Beneficiary
read more
close (x)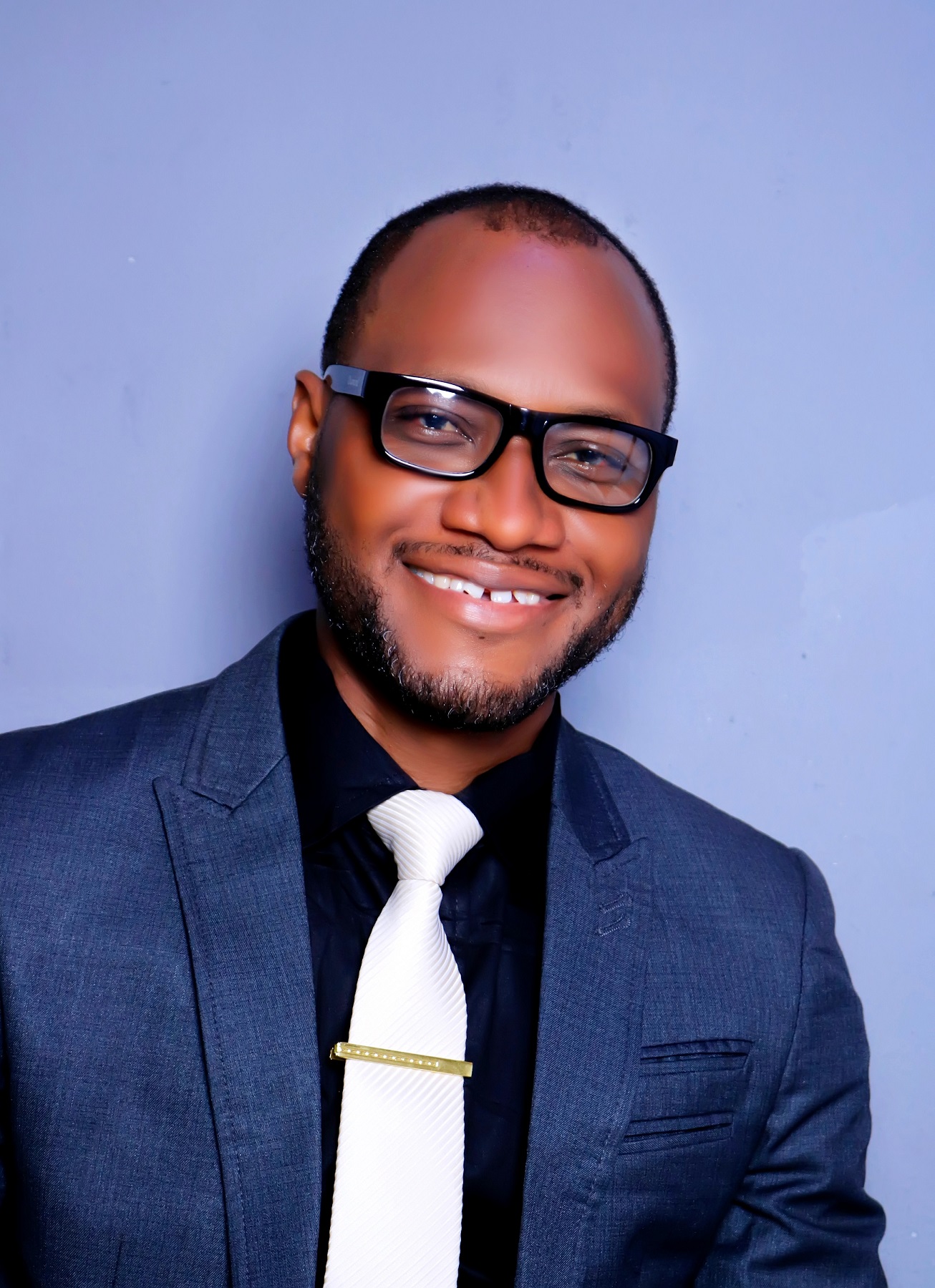 pascal chukwuebuka okoye
2021 Beneficiary
Pascal is the 17th child of his family with 20 siblings and two stepmothers, and he is the sole first-generation graduate student. Born and raised in Onitsha, Anambra State, he completed his Bachelor's degree in Plant Biology and Biotechnology with First Class Honours at the University of Benin (UNIBEN) in 2015. He was among the top 3% in his class.
During his undergraduate studies at UNIBEN, Pascal engaged in several leadership positions, including functioning as his faculty's representative at the Supreme Parliament of the Student Union Government and later as the President of the Students' Association in his Department. Through these fora, he championed a movement that supported underprivileged students in paying their school fees and organized the first academic excursion to the International Institute of Tropical Agriculture in his Department. His flair for teaching poised him to engage in tutorials and help other students to level up in their coursework.
Upon completing his first degree, Pascal returned to the university to volunteer in his supervisor's lab as a Graduate Research Assistant while pursuing a self-funded Master's degree in Environmental Plant Physiology, which he completed with a Ph.D. Merit in 2018. In this role, he helped mentored undergraduate students in research methodology and publications as he has eight publications in both national and international journals. Pascal is an Elsevier certified Reviewer and acts as a reviewer to Acta Agriculturae Slovenica. Furthermore, he won a prestigious full-ride Queen Elizabeth Commonwealth Scholarship in 2019 for a Master's degree in Tropical Crop Protection at the University of the West Indies, Trinidad and Tobago, where he graduated summa cum laude with a GPA of 4.0/4.0.
Pascal was selected as one of the EducationUSA Opportunity Fund Scholars in 2019. Through a well-defined mentorship and unalloyed guidance of the EducationUSA Adviser (Lagos), he secured an academic place and is attending Purdue University studying for Ph.D. Plant Biology with a prestigious Lynn Fellowship that is worth approximately $62,634.25. He plans to use biotechnological approaches in improving crop yield and stress resistance in plants. Pascal confirms that EducationUSA, Lagos, not only helped him reach his dreams but also redefined his perspective about success and failure. Pascal adduces that failure is a mindset and reflects in those who ignore a drop of rain and waits for Ocean flow. And so long as the Sun rises from the East and sets in the West, nothing in existence can stop a determined mind. Dare to achieve! Join EducationUSA!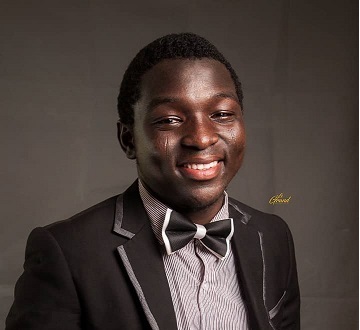 peter gbenga ishola
2021 Beneficiary
read more
close (x)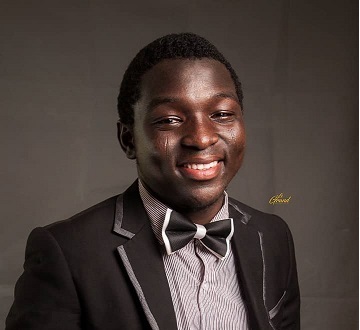 peter gbenga ishola
2021 Beneficiary
Peter hails from Ipokia, a village in Ogun State, Nigeria. He is the first child in a family of four children. He topped his class from his primary school to secondary school, where he also won many prizes and awards during this time. Peter was made the Senior Prefect boy in both his primary and secondary school due to his academic excellence and exemplary leadership skills. Despite coming from a village, where his secondary school lacks teachers, coupled with flooded classrooms and staff room due to shattered roofing sheets. He never considered any of these as a barrier, but rather he kept the dream to succeed irrespective of the challenges.
Peter has a Bachelor's degree in Biochemistry from Lagos State University, where he graduated as the best student in his department, despite serving as the Head of Class (HOC) saddled with many rigorous responsibilities. He won many awards and honors as a University Scholar during his undergrad. He finished with a CGPA (4.74/5.00) which was the highest the department ever produced as at the time; he also scored A grade in all the biochemistry courses he offered which is also a feat yet to be defeated. Due to his academic prowess, Peter was selected in his final semester as an Undergraduate to participate in an exchange program at Indiana University (IU), Bloomington, United States in 2018. At IU, he was exposed to topnotch biology research techniques that prepared him competitively for graduate school in the U.S. This experience contributed a lot towards his passion for conducting outstanding biology research.
During his National Youth Service Corps (NYSC) which he did in Kaduna State, he served at Ahmadu Bello University (ABU), working as a laboratory assistant/instructor. His responsibility at ABU includes, but not limited to, assisting graduate students with their research projects, work in close contacts with faculty members on their research, and guiding final year students with their final undergraduate project works. In addition, he was able to co-author a research publication in a high impact journal. All these solidified his research experience which immensely contributed to his graduate school applications.
Prior to being selected as an OFP scholar by EducationUSA in 2020, Peter applied to many Universities in the United States including IU where he interned, he was rejected by all the schools. With the help of God, after becoming an OFP scholar and working under the mentorship and guidance of the EducationUSA advisors, he was able to secure fully funded admissions into three top Universities in the U.S. Peter is attending University of Pennsylvania (UPenn) for Ph.D. Biology with fully financial support of $80,000. At UPenn, his research focus will be on Epigenetics and RNA modification.
.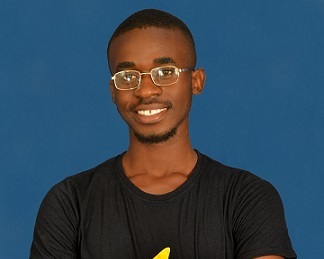 praise ogwuche
2021 Beneficiary
read more
close (x)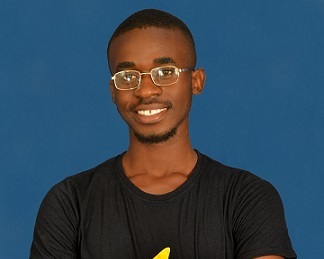 praise ogwuche
2021 Beneficiary
Praise hails from Benue state but was born and raised in Ondo State. He is second out of the three kids born to his parents. Praise has shown exceptionality in academics from primary school through secondary school, never leaving the top position in class for once. He was overall best student all six years of secondary school, graduated Valedictorian in his final year, and with the best WASSCE and NECO results in his school. Praise was class prefect all five out of six years in secondary school till the school body appointed him, head boy, and President of the Students' Representative Council also in his final year.
Praise represented his school in competitions within the township, state, and region, making top 4 in the Science Teachers Association of Nigeria(STAN), Annual Science competitions in the state. He was 3rd runner up in the National Institute of Physics(NIP) Annual Physics competition qualifiers in the Southwest Region of Nigeria. He was also 1st in the JETS Senior Science competitions and the NNPC National Science competitions in Ondo West and was 9th and 4th respectively in the State qualifiers.
Praise also participated in and led many extracurricular activities. Asides from awakening the sleeping social clubs in his active days as head boy, He was President of the JETS and Olympiad clubs. He was also Editor 1 in the school Press and Editorial Board and was a school debate team member. He was a member of the school choir and led them in various ministrations in and out of the school. Praise was decorated Students' Leadership Ambassador by the Seyi Gambo Leadership Academy in 2016. In his gap year(s), He volunteered as a substitute teacher and intern in a maternity clinic. He also had musical outreaches to orphanage homes with the Royal Priesthood Harmonics, a musical group he was a member of.
In 2019, Praise was selected as an EducationUSA Opportunity Funds Scholar. Through the EducationUSA Advisor's (Lagos) guidance, He secured multiple admissions but decided on the fully funded scholarship to the future of tertiary education, Minerva University in San Francisco, California. He is currently majoring in Natural Sciences with a minor in Cognitive Science.
"Do your best, then make it better and even better yet again!" is his mantra.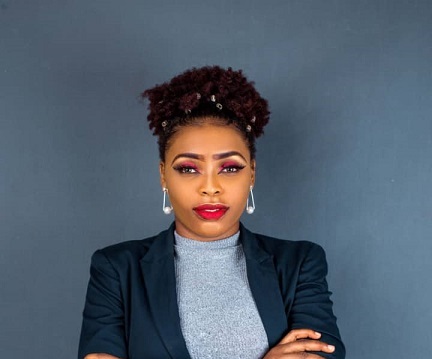 promise ekpo osaine
2021 Beneficiary
read more
close (x)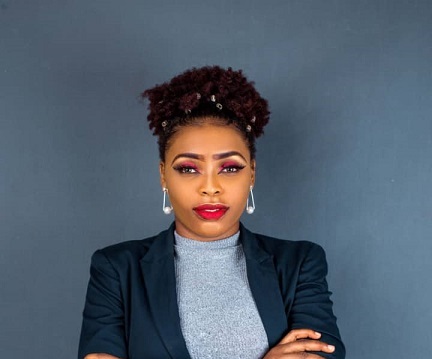 promise ekpo osaine
2021 Beneficiary
Promise Ekpo Osaine is a Princeton University fall 2021 incoming PhD Student at the Computer Science department where her research interest will focus on the application of machine learning in healthcare especially in the reduction of maternal and infant mortality.
A first-class (Summa Cum Laude) graduate of the department of Computer Engineering, Class of 2020, University of Benin, Promise was the best graduating student of her department (CGPA: 4.75/5.00). She holds several awards such as Shell Undergraduate Scholarship 2016, NNPC Quiz (SPE Conference, 2018), Huawei and Glo Students Award for Academic Excellence 2019, and Michael Taiwo Scholarship 2020.
Promise was an intern with Shell where she developed technical skills in SQL, Python, and data management applications such as EP Catalogue, SharePoint, and ASSAI. She was involved in the Shell Eco-Marathon Monitoring Global Project, where she did sentiment analysis and reporting. She has also worked with Union Bank as a data engineer where she did Extract, Transform, and Load processing using SQL Server Management tools and Visual Studio Code.
At the University of Benin, she held leadership roles such as Secretary-General of Computer Engineering Association, Secretary-General of Engineering Final year committee, Zonal and University Coordinator of the U-Genius Club for student academic outreach and free mentorship.
Promise owns a mentorship platform aimed at improving the educational opportunities of students and is the convener of the "Get an Undergraduate a scholarship", project. She plays piano for community church as well as campus fellowship.
She was selected as an EducationUSA Opportunity Funds Scholar in 2020 and through the guidance of the EducationUSA Advisers (Lagos) and knowledge gathered through the membership boot camp, she secured fully funded Computer Science and Engineering PhD scholarships into two R1 universities (Princeton, $98,000 and University of Notre Dame, $89,000) in the US.
Connect via LinkedIn https://www.linkedin.com/in/promise-ekpo-osaine/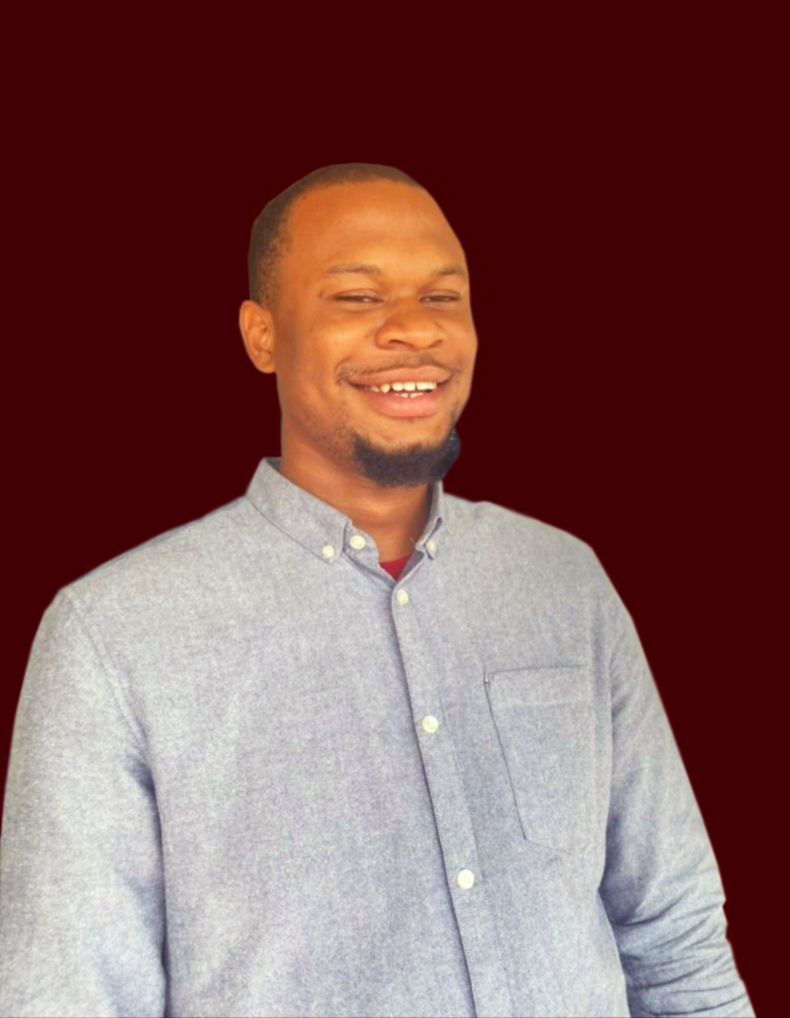 rupert ikeh
2021 Beneficiary
read more
close (x)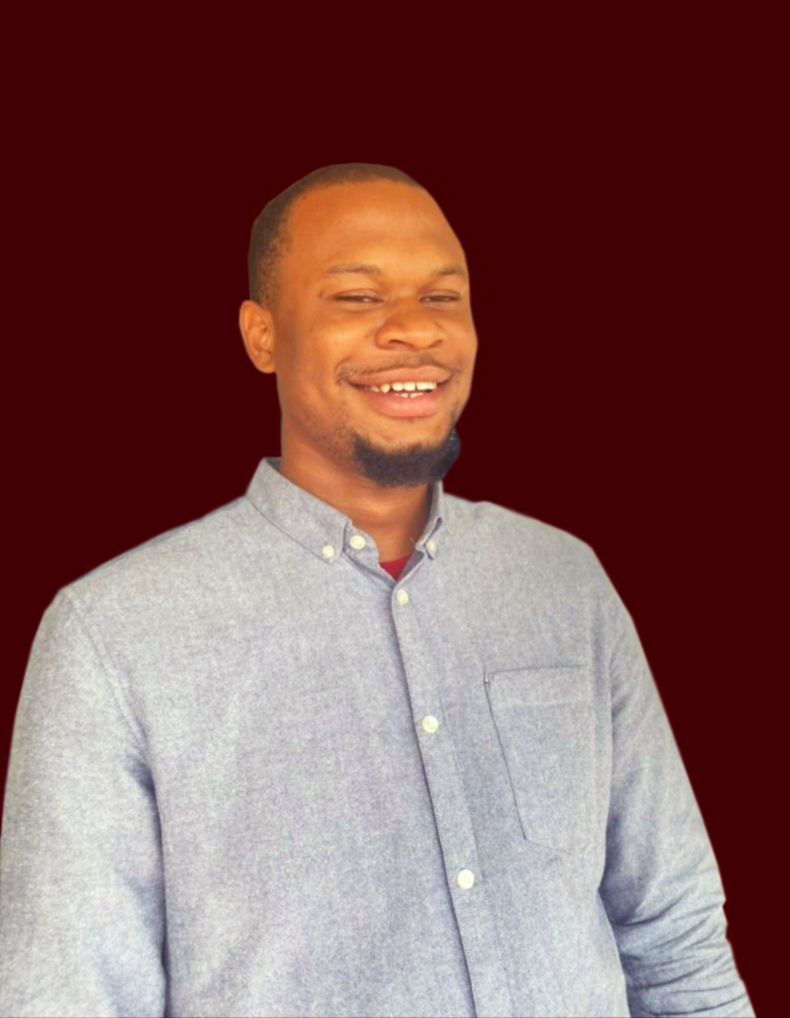 rupert ikeh
2021 Beneficiary
Rupert, a twin and 7th child among eight siblings, hails from Igbo-Ukwu town, Aguata Local Government Area, Anambra State, Nigeria. He was born and spent a better part of his teenage life in Sapele, Delta, where he went on to conclude his Junior Secondary school education at Christ the King College, Sapele, Delta State. He then moved to Lagos where he completed his initial and sophomore senior secondary school education at Bachel Model College, Ogba, Lagos State. There, he served as the Class Representative and first elected Head Boy of the then "infant" school in Ogba, as they had just begun operations in the area. Later, he moved to Asaba, Delta State, where he went on to conclude his secondary school education at Holywood Bilingual International School, Asaba, Delta State. During his secondary school journey, he always came out top or just within the top four students in his class. Upon graduation, he won an Award for being the Best Chemistry Student for the session ending 2010/2011.
In 2013, he went on to gain admission into the Department of Animal and Environmental Biology at the University of Benin, Benin City, Edo State (UNIBEN). There he finished with a First-Class Honours Bachelor's of Science degree. During his time there, he finished his first session as the best student in the department and went on to finish his 200 level with a perfect CGPA of 5.0. Outside studies, he served as the Class representative and took part in active Departmental, Faculty and SUG politics as an Electoral Chairman, Student Representative Council member (SRC), and Faculty Stake holder at the SUG level, respectively.
Upon graduation from UNIBEN, he went on to secure an opportunity at Academic Journals Limited, a journal publishing company as an Editorial Assistant. From there he went on to serve under the National Youth Service Corp from 2018 to 2019. After which, he returned to Academic Journals Limited, where he was elevated to a Project Manager for an affiliated project. Also, he worked part-time as a Research Assistant at Harmony Path Laboratory, where he took part in biotechnological related research. Meanwhile, he remained connected with mentors from UNIBEN, who are seasoned researchers, and took part in review paper preparations.
Later, after a move to Lagos State, he applied to the EducationUSA Opportunity Funds Program 2020/2021 and was selected alongside 33 other successful cohorts out of over 500 applicants in Lagos. Through top notch coaching and counselling by the admirable EducationUSA advisers, he was able to apply to the US and secured a fully funded Ph.D. acceptance at Stony Brook University, New York, United States. Here, he was offered a Graduate Teaching Assistantship totaling $44,000, where he began pursuing his interest in cutting edge Ecology related research.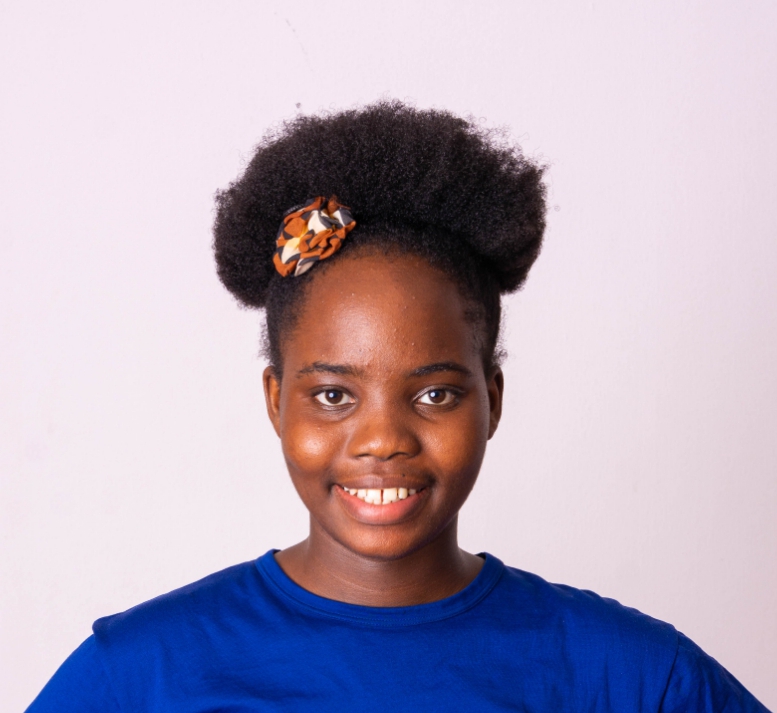 ruth olujobi
2021 Beneficiary
read more
close (x)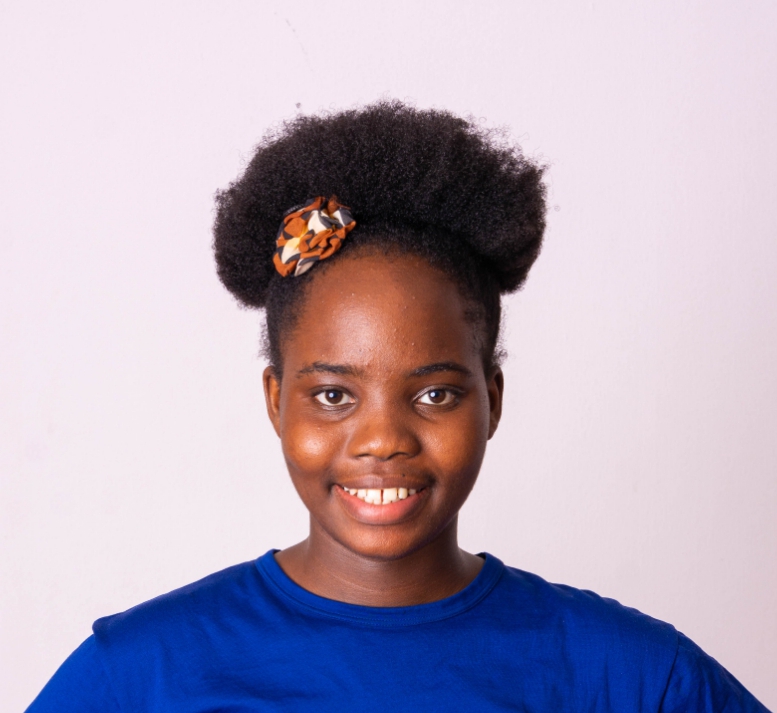 ruth olujobi
2021 Beneficiary
Ruth is the last child of a family of eight and was born and raised in Lagos. Her academic strengths were evident all through her primary and secondary school years where she was constantly performing excellently. Throughout secondary school, she was always at the top of her class, was awarded the overall best student for the three consecutive years in senior secondary school and finished as the best graduating student in class of 2019.
Ruth attended Norwood Int'l Schools during junior secondary school and Totland Secondary School for her senior secondary education. Her leadership skills and academic excellence made her the class captain in almost every class, the president of her school's Junior Engineers and Technicians Club, a member of the Student Representative Council, an executive member of the entrepreneurship club, and then the Head Girl in her set.
One of Ruth's biggest involvements was her gender-based violence (GBV) advocacy. From her second year in senior secondary school, she joined NGOs advocating against rape and later became the spokesperson of Teennation Coalition Against Rape. She was featured on two state TVs, several shows and articles, and organized awareness sessions to speak on our roles in eradicating rape and all forms of GBV. She was also named a Global Social Leader by Future Foundations for her advocacy against GBV.
Outside her advocacy and school, Ruth had involvements in several other community development activities. She hosted various shows ranging from health to leadership as she has a love for public speaking. Ruth is the Executive Assistant of Upsurge Leadership Foundation, an executive member at Teennation Africa, a team member at King Homes Charity, Teen Expressions Radio Show, and GenZ writes.
Ruth has a huge passion for health and would like to work in the field of public health soon. She is currently a neuroscience student at Bowdoin College where she is receiving over $70,000 in financial aid. She hopes to go on to medical school and afterwards establish health service providers for people in marginalized communities.
Reflecting on her journey as an Opportunity Funds Scholar, Ruth advises that you "set your heart to what you want to achieve and work tirelessly till you get it. The journey would not be easy, but just one YES can change your life forever".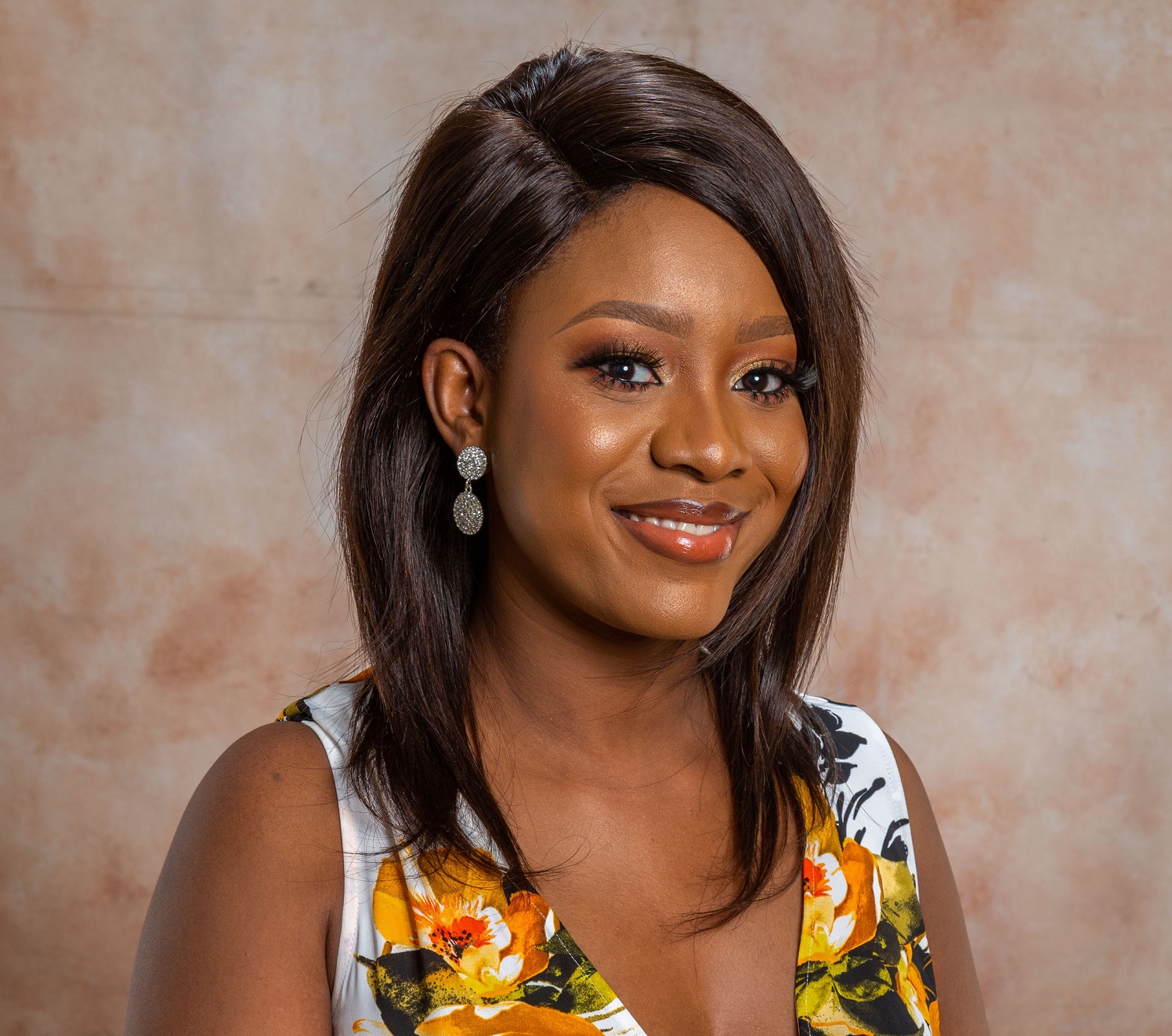 urinrin bosco otite
2021 Beneficiary
read more
close (x)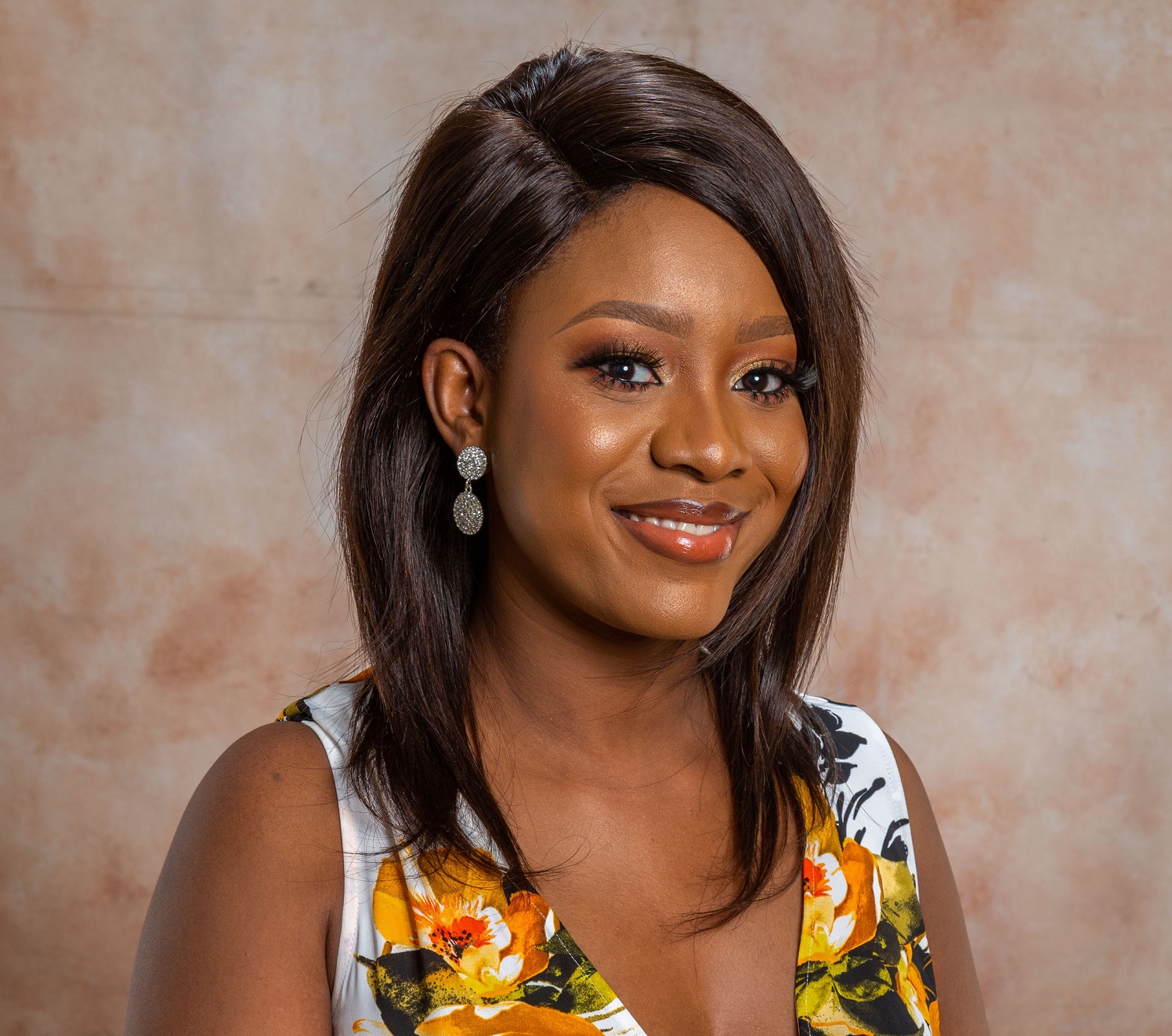 urinrin bosco otite
2021 Beneficiary
Urinrin was born into a medical family of a Pharmacist and a Nurse in Warri, Delta State Nigeria. She was the third child, raised alongside three siblings. After the death of her dad in 2003 which caused the family financial lack, Urinrin became determined to pursue academic excellence to mitigate this lack.
A year later, she was admitted by two of the best secondary schools in the state at the time after graduating from primary school with distinctions. She eventually chose to attend Federal Government College Warri. At secondary level, she became interested in analytical subjects, excelling noticeably in technical drawing, mathematics, physics, chemistry, etc.
Urinrin's excellence in analytical subjects piqued her interest to study engineering at the University level. She was later admitted to The University of Port Harcourt in 2012 to study Civil and Environmental Engineering. Shortly after resuming on campus, she got two scholarships from Chevron Nigeria and an NGO committed to provide financial assistance to students who had lost a parent. These covered her tuition and living expenses for the 5 years of her undergraduate studies.
As one of a handful of female engineering students, also faced with the requirement to maintain an excellent grade point to retain her scholarships, Urinrin needed to beat the enormous odds and excel. She graduated five years later, top of her class with a 4.73 CGPA on a 5-point scale, becoming the first student to graduate with a first-class honour from the University's civil engineering department, and as the best engineering student of 2017 at the University.
Inspired by the good work of the scholarship bodies that sponsored her tuition, she joined a group of students and young graduate in numerous community development initiatives including 'HTLPF' and 'ENGINE' (Educating Nigerian Girls in New Enterprise) where she joined a team of Women in Lagos, Nigeria in educating, mentoring, and providing counselling to young female students in different subject areas including career path, abuse and handicrafts.
While on her National Youth Service Corp in 2019, a senior colleague from the University of Port Harcourt told her about EducationUSA Opportunity Funds Program which she applied for and was selected. From that point on, Urinrin worked closely with advisors and mentors who guided her during her applications. A process that saw her secure six funded admission offers to pursue a graduate degree in some of the top universities in the United States and even emerged as a finalist in the Stanford Knight Hennessy Scholars Program.
Urinrin began attending Lehigh University in Pennsylvania, where she received a fully funded offer worth over $60,000, as of fall of 202, pursuing a Doctoral degree with research focus on Resilient and Sustainability of Structures and Infrastructures Systems. She intends to use the findings of the research to improve the use of green and resilient construction materials in the civil engineering industry in her home country.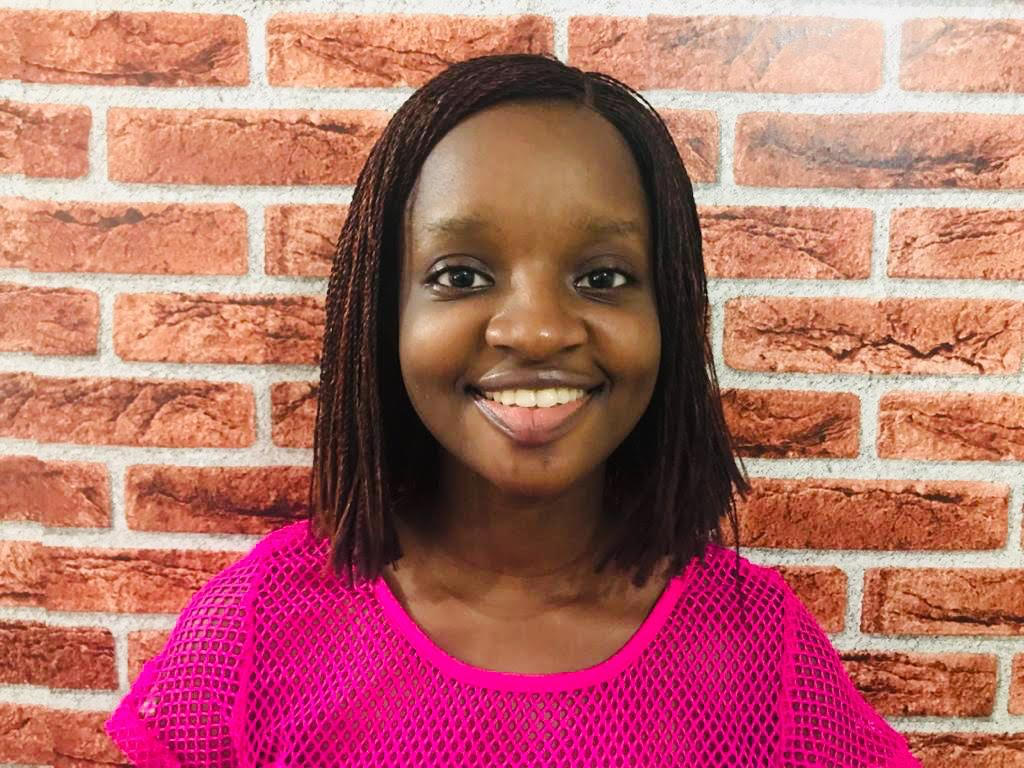 victory yinka-banjo
2021 Beneficiary
read more
close (x)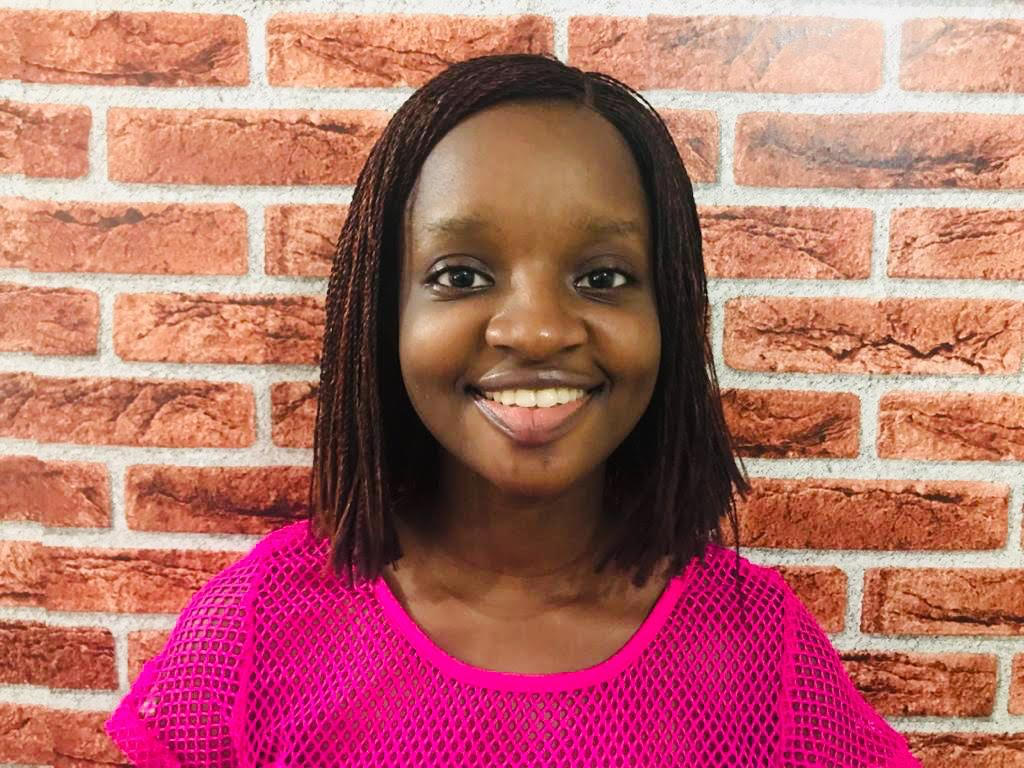 victory yinka-banjo
2021 Beneficiary
Victory Morenike Chiamaka Yinka-Banjo is the daughter to a Yoruba father from Ogun State and an Igbo mother from Imo State. Despite being a native of these two disparate tribes, she was born in Rivers State and spent most of her childhood growing up in Lagos State.
Throughout Secondary School, Victory proved to be a true exemplification of her name by breaking several academic records, occupying numerous leadership positions, and founding countless fundraising initiatives. Her fantastic academic results read 9A1s in WASSCE, 6A*s out of six subjects in Cambridge IGCSE, 1540/1600 in SAT, and 8.5/9.0 in IELTS. She was the World Best Candidate- Nov/Dec 2019 Cambridge IGCSE, English as a Second Language, and her team won the Technovation Girls' Mobile App Building Challenge in 2019 as the best team in Africa. She also placed tops in numerous national and international essay competitions, including the Queens' Commonwealth Essay Competition from which she received a Gold Award and the South African Airways Essay Competition through which she was declared an ambassador to the airline.
In the middle of the first phase of the Lagos COVID-19 lockdown, Victory stumbled across the Opportunity Funds Program and, hoping for the best, turned in her application. After a series of qualifying stages, Victory was selected as a 2020 EducationUSA Opportunity Funds Scholar.
Subsequently, she graduated from Princeton College, Surulere, in Lagos as the Head Girl, Senior Prefect and President of the Students' Representative Council, and then decided to take a gap year from formal education to apply to universities in the U.S and Canada.
During this period, she founded a Coding Club in her Secondary School, volunteered as a Technovation Student Ambassador to mentor girls in coding and mobile app development, trained girls for the First Lego League, taught students in the Coderina Lifelong Learning Program, and became more proficient at the Python programming language.
She received admissions to over twenty competitive U.S. institutions, with a full scholarship to seventeen of them. These included Stanford, Harvard, MIT, Yale, Princeton, Johns Hopkins, Duke, Washington University in Saint Louis, Brown University, the University of Virginia, Washington and Lee University, University of Rochester, Colby College, Williams College, and more.
Additionally, she applied to the University of Toronto and the University of British Columbia in Canada and was awarded full-ride merit scholarships to both.
Ultimately, Victory is pursuing her overlapping interest in Computer Science and Molecular Biology by studying Computational Biology at the Massachusetts Institute of Technology on a full scholarship worth over $80,000 per year. She looks forward to graduating as a member of the Class of 2025!
Victory currently spends her free time before university serving as an ambassador for the MasterCard Foundation x Data Science Nigeria Learn At Home Project, where she tutors Nigerian students who are preparing to sit for the WASSCE and UTME via radio/audio classes.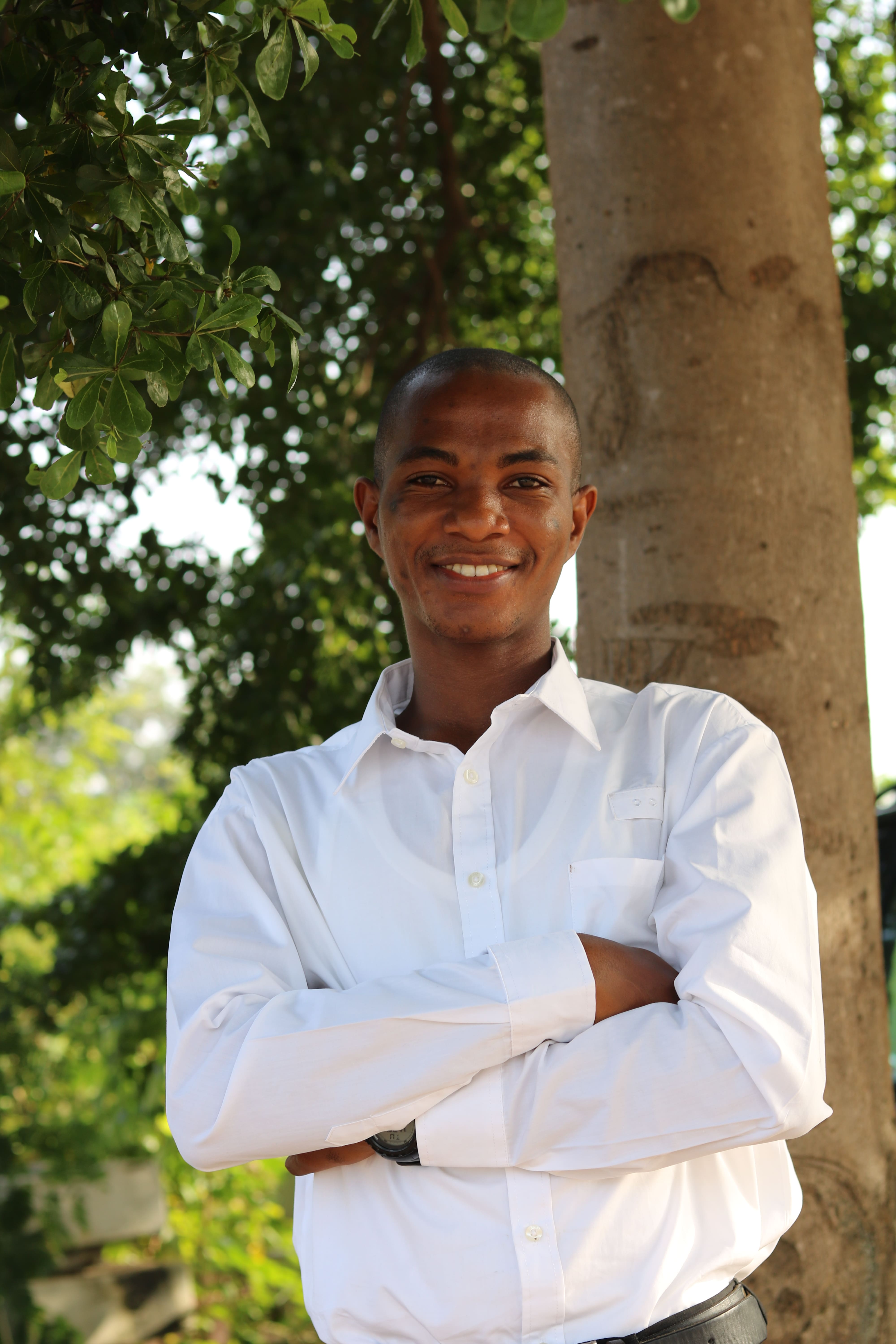 abel okojonu
2020 Beneficiary
read more
close (x)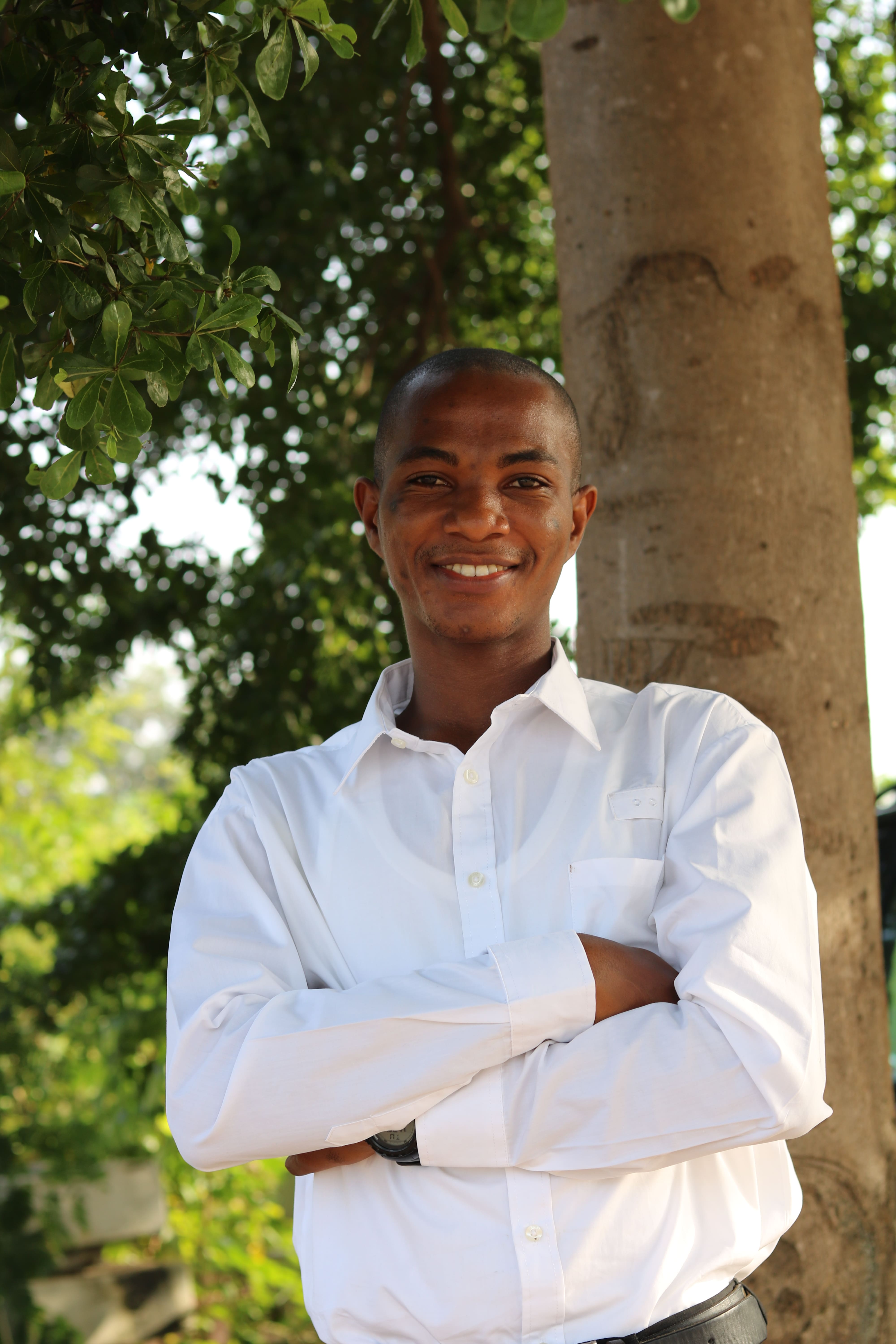 abel okojonu
2020 Beneficiary
Abel Okojunu
Federal University of Petroleum Resources, Effurun
Florida State University, PhD Mathematics
"Born into a family of six children and growing up was a very touching experience. I struggled academically mainly because my parents, though caring, lacked the financial capacity to show their love to the maximum capacity. As children, we mainly had the support of my mother, a petty trader, who was and still is willing to sacrifice her all to make sure we got the best.
As a result of the harsh circumstances, I found myself, I never planned to attend a university at all. Even when friends used to ask me what I wanted to study in the future, I had no plans. A university education seemed to me as some dream out of reach."
Abel was the overall best graduating student with the highest CGPA (4.95/5.0) since the inception of Federal University of Petroleum Resources, Effurun (FUPRE). He was a gold medal winner at the National Mathematics Competition for University Students (NAMCUS). He has two technical publications and he is proficient in a number of mathematical and programming languages. Abel received 4 fully funded offers to pursue his PhD but opted for Florida State University for a PhD in Applied and Computational Mathematics.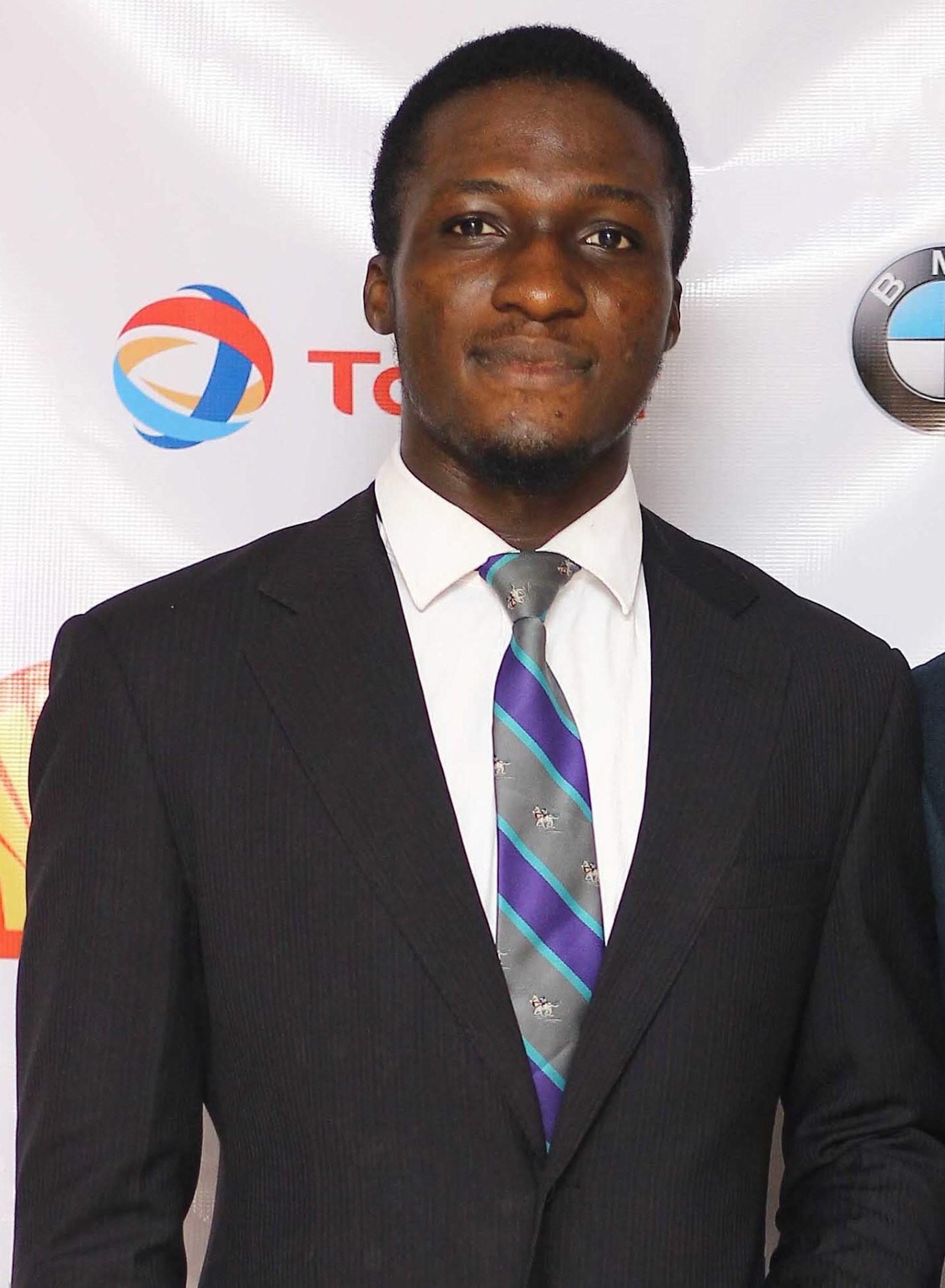 adetoye henry adekoya
2020 Beneficiary
read more
close (x)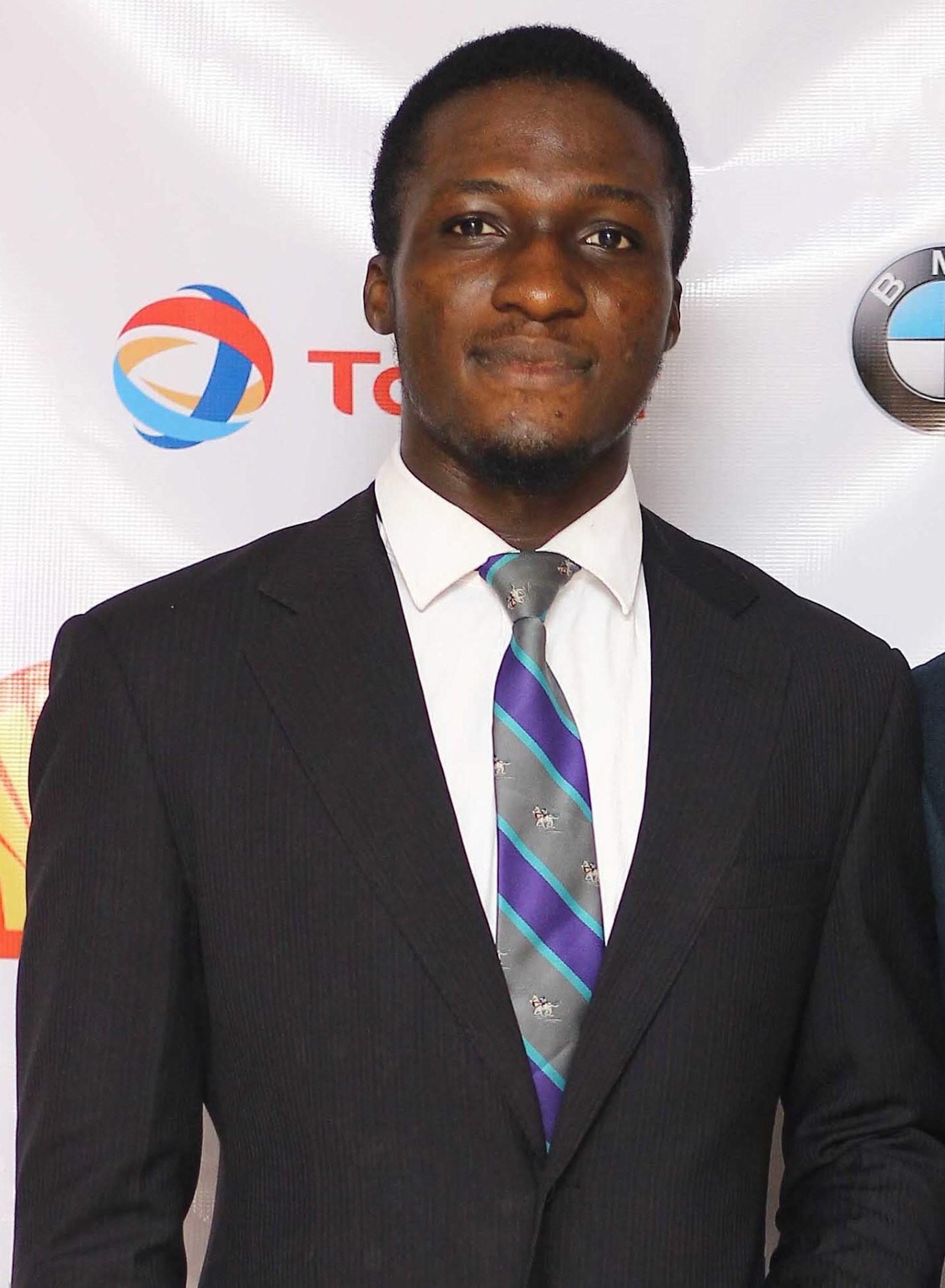 adetoye henry adekoya
2020 Beneficiary
Adetoye Henry Adekoya is a first-class graduate of Mechanical Engineering from the University of Ibadan. As a student, he served in several leadership roles including being the vice-chairman of the electoral committee of the department's student body (Nigerian institution of Mechanical Engineers, UI chapter). He was also a member of the Design and Manufacturing club and the Air, Land, and Marine Club and was involved in several projects which were primarily aimed at integrating newer students into the department. Prior to joining the Education USA program in 2019, Henry applied to 5 schools in the United States without being admitted into any. With the assistance of the EducationUSA advisors, He was admitted into 5 institutions. He accepted an offer from Northwestern University worth over $100,000 for his Ph.D. in Materials Science and Engineering. Henry says that being part of the Education USA Opportunity Funds Program was what made a difference in his applications. He is grateful for the invaluable tips, guidance, and assistance all through the way.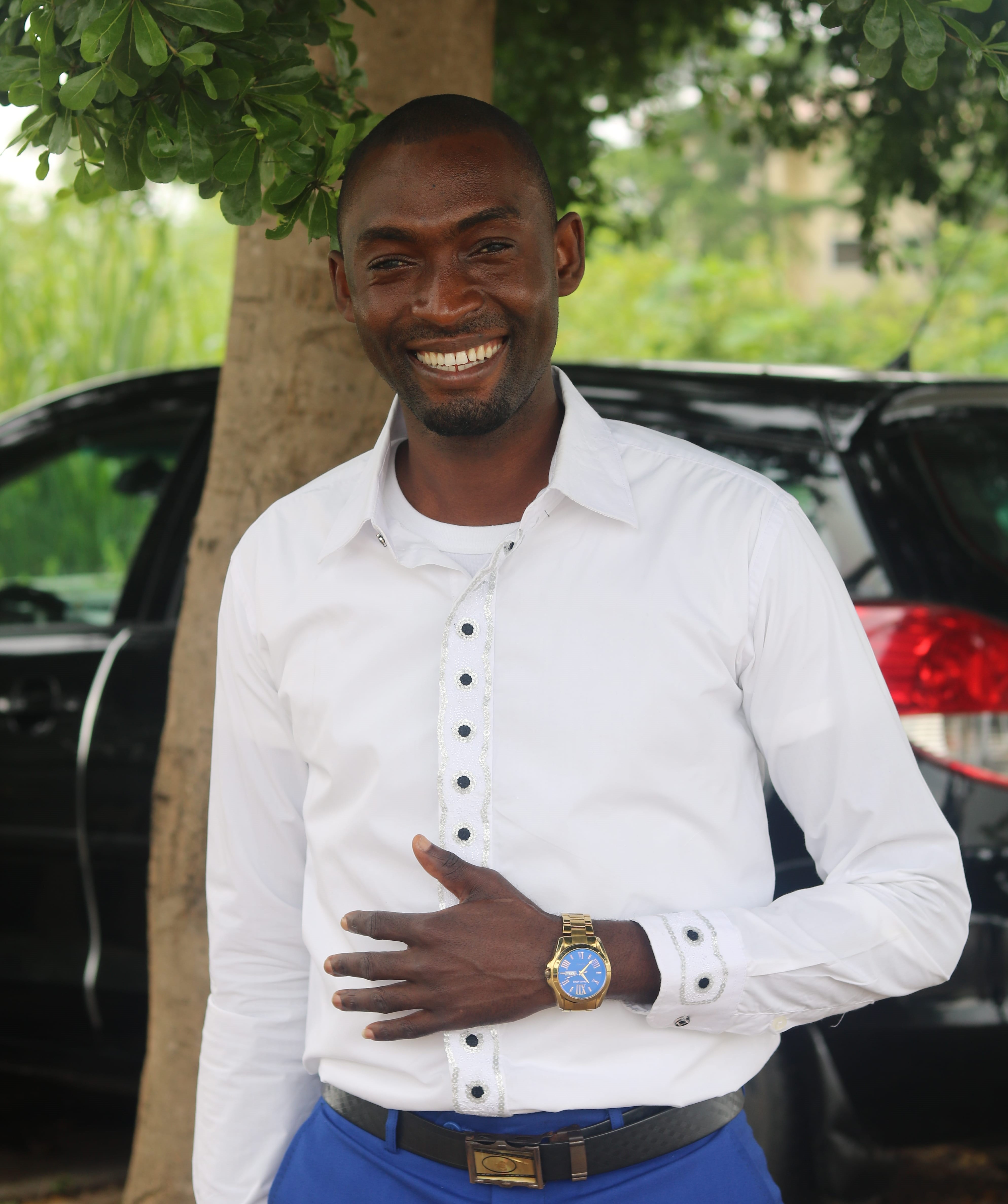 augustine onyema
2020 Beneficiary
read more
close (x)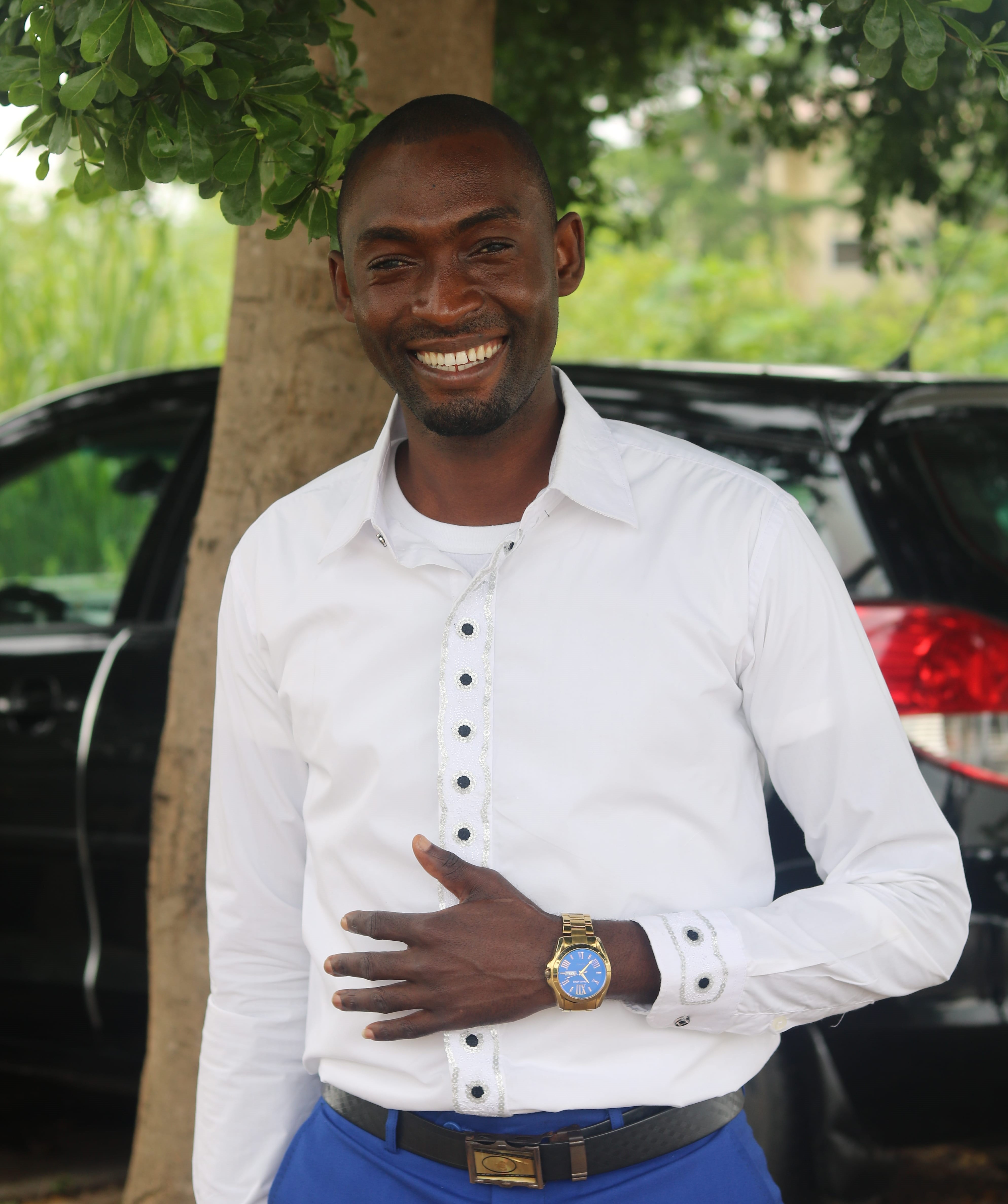 augustine onyema
2020 Beneficiary
Augustine Onyema
Chukwuemeka Odumegwu Ojukwu University), Anambra, Nigeria.
City University of NewYork (CUNY), PhD Industrial Chemistry
It is said that life is a race and all champions who reach the end thought of quitting at one time or the others. Such is the story of Onyema, Augustine Chimezie; the third child of Andrew and Caroline Onyema in a family of six. With both father and Mother being petty traders, I attended Catholic School (CS) Ekondo-Titi in the South-West region of Cameroon where I was born. For years while in elementary and secondary school, I hawked as a means of helping the family during short, long, and public holidays. After being the best student in the sub-division in both GCE ordinary level and advanced level in the 2006 and 2008 exams respectively, I was forced to stay at home for two years without university education from 2008 to 2010. This was due to financial constraints and circumstances beyond my control.
I was able to graduate with first-class honors in Biochemistry and the best student the department has ever produced to date (December 2020). After running extramural classes under the auspices of "Plasma Tutorials", I went for an M.Sc. in Pharmacological Biochemistry at the University of Nigeria Nsukka. Under the tutelage of EdUSA staff, I applied to many US schools and was granted a Ph.D. offer at the Graduate Center at the City University of NewYork (CUNY) from Fall 2020.