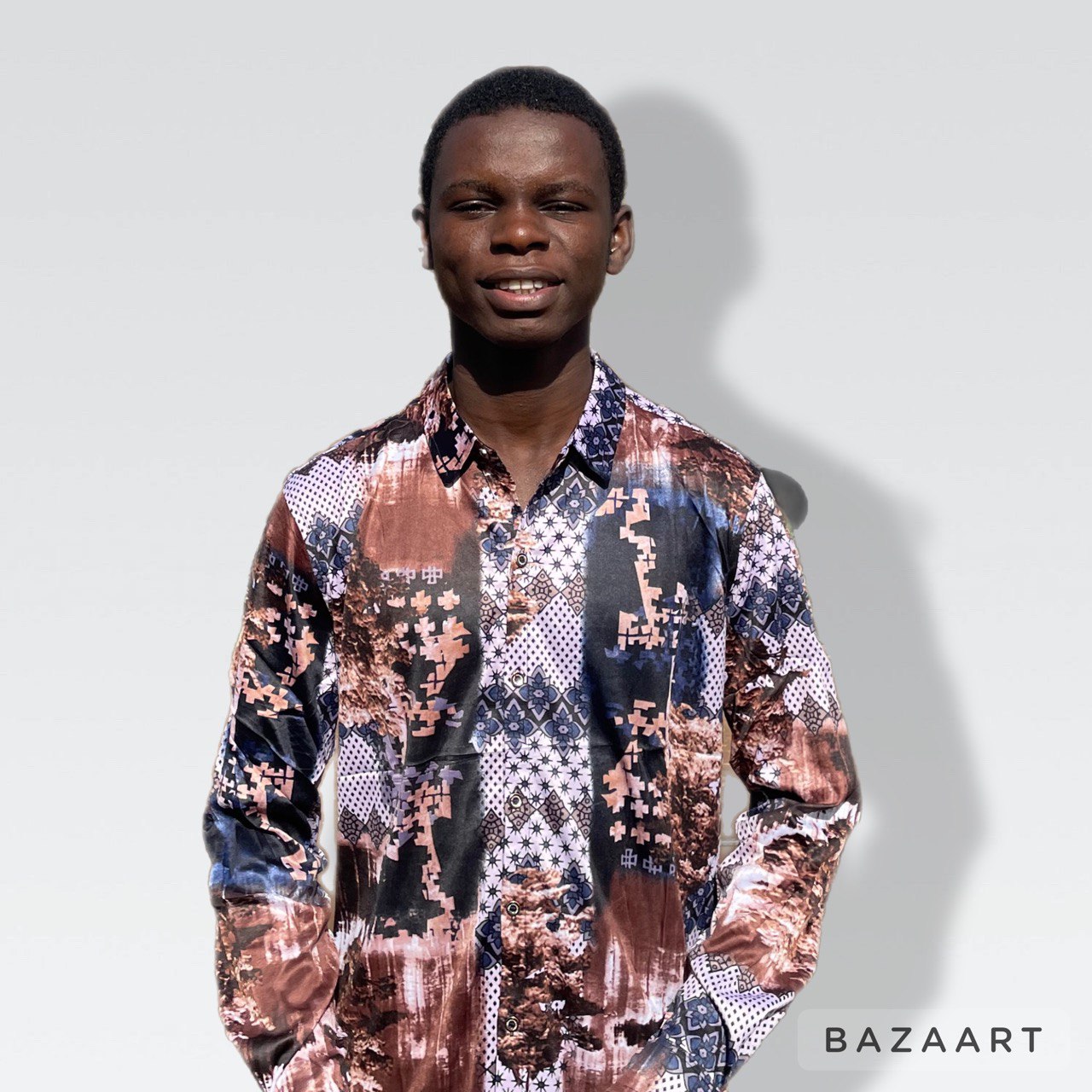 kazeem jimoh
2023 Beneficiary
read more
close (x)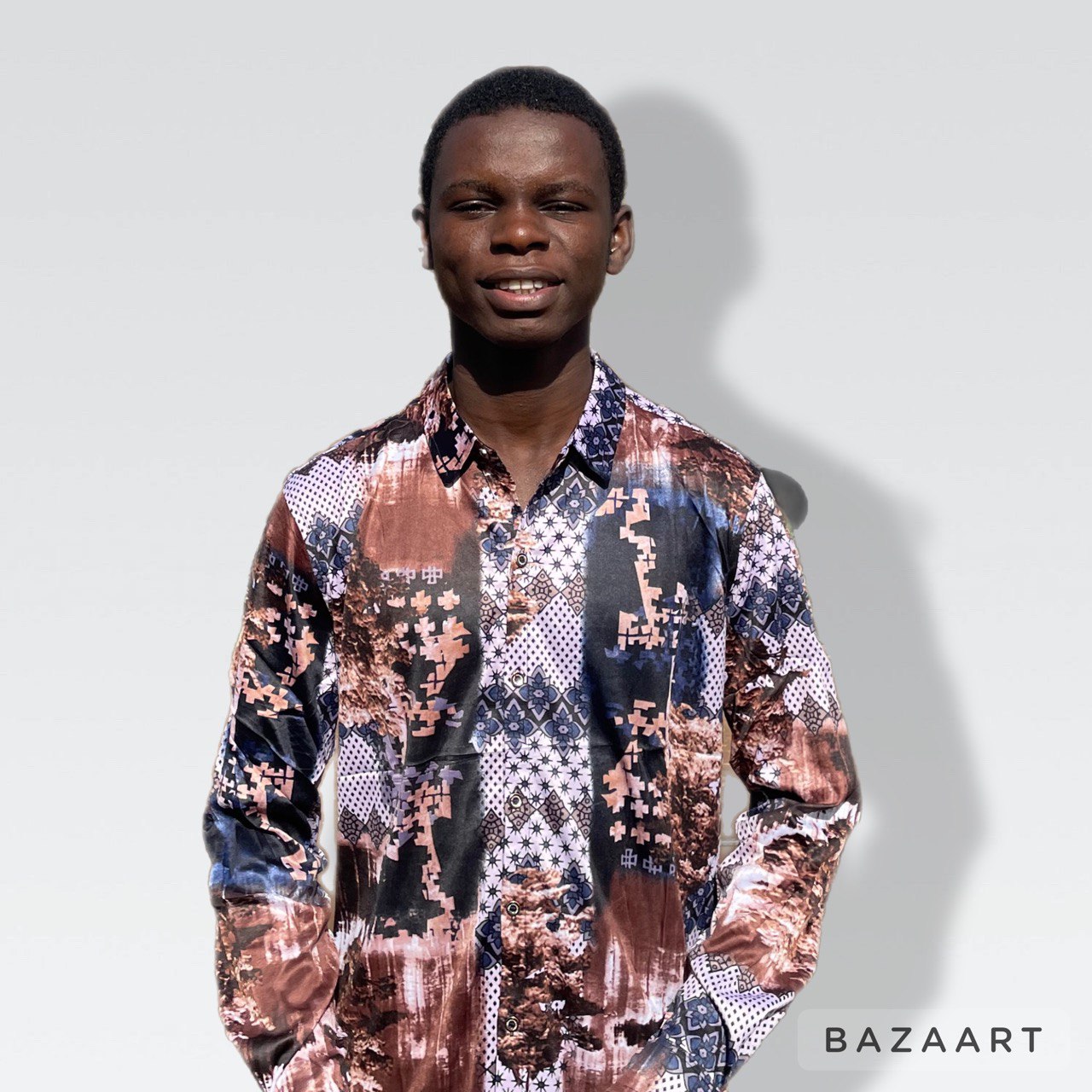 kazeem jimoh
2023 Beneficiary
Kazeem's journey is a testament to the remarkable potential of a young individual who has shown unwavering determination, leadership acumen, and an insatiable thirst for knowledge. Graduating from the Great Cornerstone College in 2020, he stood out as a beacon of leadership and academic excellence. Throughout his tenure at Cornerstone College, Kazeem assumed various leadership positions that underscored his abilities. Notably, he served as the president of the JETS Club, leading a dedicated team of students to build a fire alarm system. His guidance and innovative thinking shone through in this project, a testament to his capacity to rally individuals toward a common goal. Kazeem's leadership extended beyond this role as he also donned the mantle of Captain in his class, where he bore the responsibility of ensuring orderliness and amplifying the voices of his peers.
Moreover, Kazeem's academic prowess has consistently set him apart. His passion for learning and an unrelenting pursuit of excellence propelled him to represent his school in a multitude of academic competitions, including the Olympiad, Cowbellpedia, and STAN competitions. The recognition he garnered in these arenas not only reflected his intelligence but also his unyielding dedication to academic growth. Indeed, his teachers and peers hailed him as an "all-rounder" for his remarkable ability to excel in various domains.
Kazeem's talents continued beyond leadership and academics. He enthusiastically engaged in a range of extracurricular activities, demonstrating his versatility. His prowess extended to the soccer field and sprinting tracks, where he displayed remarkable skill and determination. His ability to shine in both the academic and athletic spheres is a testament to his holistic approach to personal growth.
After graduating from high school, Kazeem's journey took an exciting turn when he stumbled upon the EducationUSA program. This discovery marked a pivotal moment in his life, leading to his selection as one of the exceptional 34 students out of 2608 applicants accepted into the program. The opportunity to join the EducationUSA program opened doors to a world of support and mentorship from advisors, mentors, and peers who recognized his potential.
With the invaluable guidance he received, Kazeem has embarked on a journey that would shape his future at Minerva University. His perseverance and dedication culminated in a remarkable achievement – admission to Minerva University with a full need-based financial aid package.
Kazeem's aspirations are nothing short of inspiring. He is determined to pursue a degree in Computer Science and Artificial Intelligence, an academic path that aligns with his vision to advance Nigeria technologically. His dream is to harness the knowledge and skills he acquired at Minerva University to make a meaningful contribution to his homeland's technological progress.
His journey is a testament to the extraordinary potential that can be unlocked when a young mind combines leadership, academic prowess, and a passion for personal growth. His story is not only a testament to his journey but also an inspiration to all young individuals who dare to dream and persistently strive for excellence. Kazeem's future at Minerva University promises groundbreaking accomplishments that will undoubtedly leave an indelible mark on Nigeria and the world.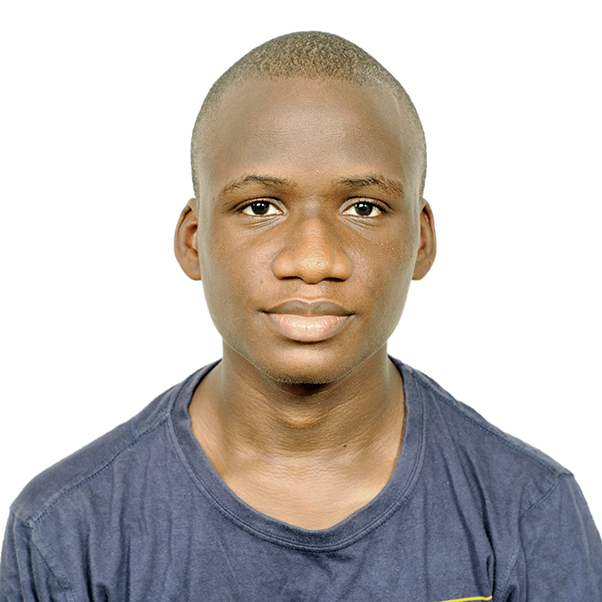 kehinde adeogun
2023 Beneficiary
read more
close (x)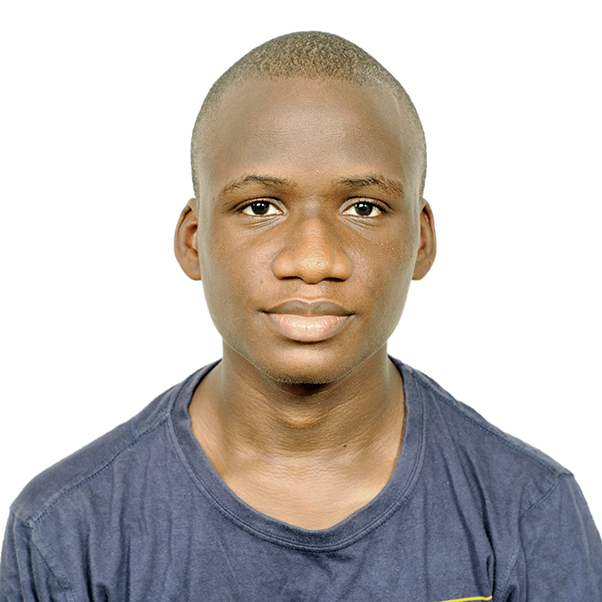 kehinde adeogun
2023 Beneficiary
Adeogun Kehinde graduated high school in 2021 from Ota Total Academy. He graduated as not only the best overall student, with 8A1's and 1B2 in the WASSCE but also as the second best overall student in the UTME in Nigeria in 2021. He has also constantly topped his class every academic session and was the leader of many projects and reforms in his school.
During his time at school, he was a passionate and warm leader. After Secondary School, Kehinde applied for and was selected as an Opportunity Funds Program scholar. There he learned more about the U.S. college application process through EducationUSA and continued to work his way through various mathematical literature, problems, and books.
Aside from his notable academic accomplishments, he has also created his own Udemy course. His fervor for mathematical research led to his acceptance into the prestigious Canada/USA Mathcamp 2023, an internationally recognized program for exceptionally gifted mathematics students. He was later granted a full scholarship to Carnegie Mellon University, Qatar, with aspirations of ultimately pursuing a doctoral degree in Mathematics.
The mentorship, advice and support I received all the way was very wonderful and useful.
A big shout out to the Education USA Team for all that you do.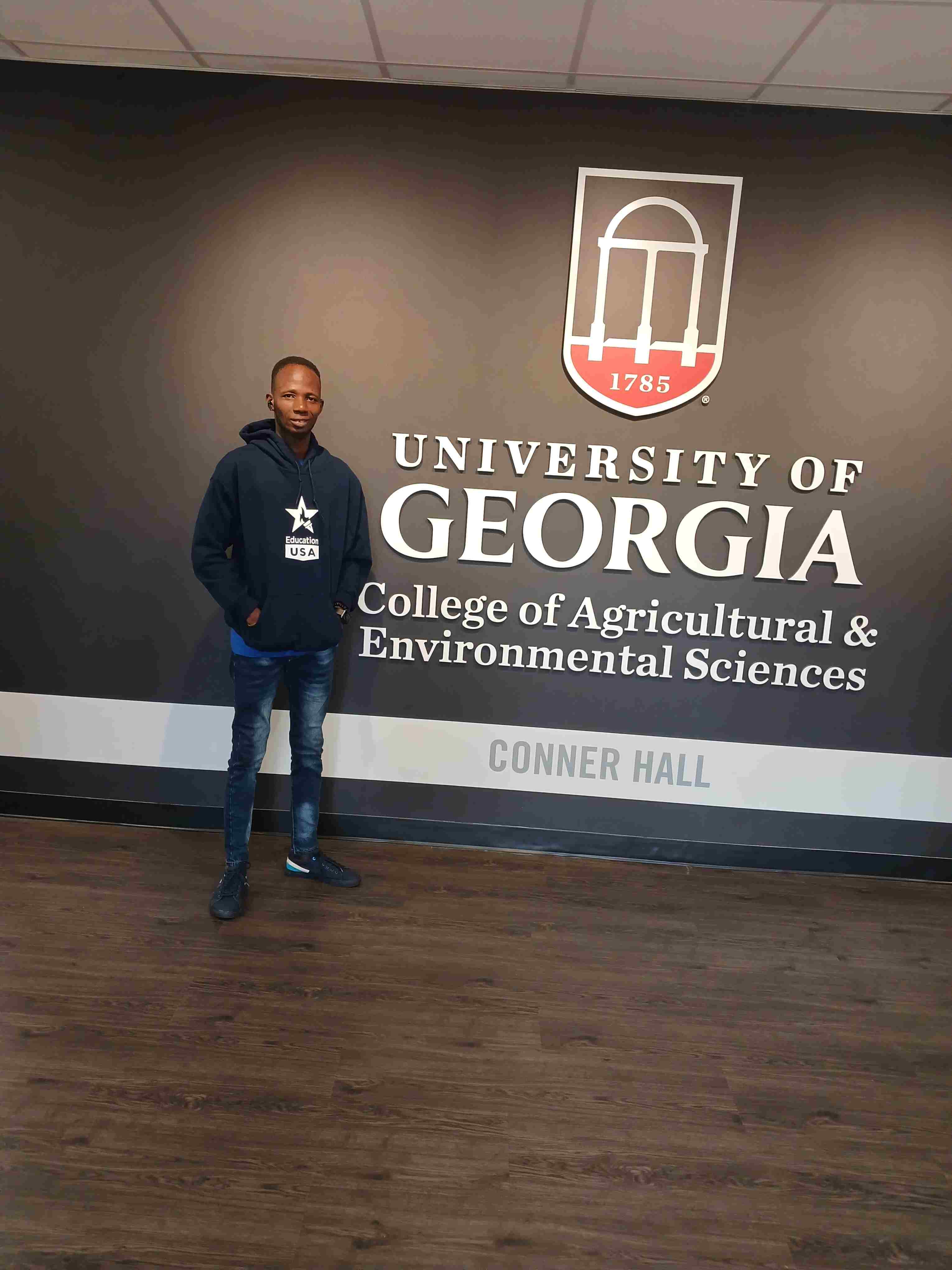 mayowa joshua amusan
2023 Beneficiary
read more
close (x)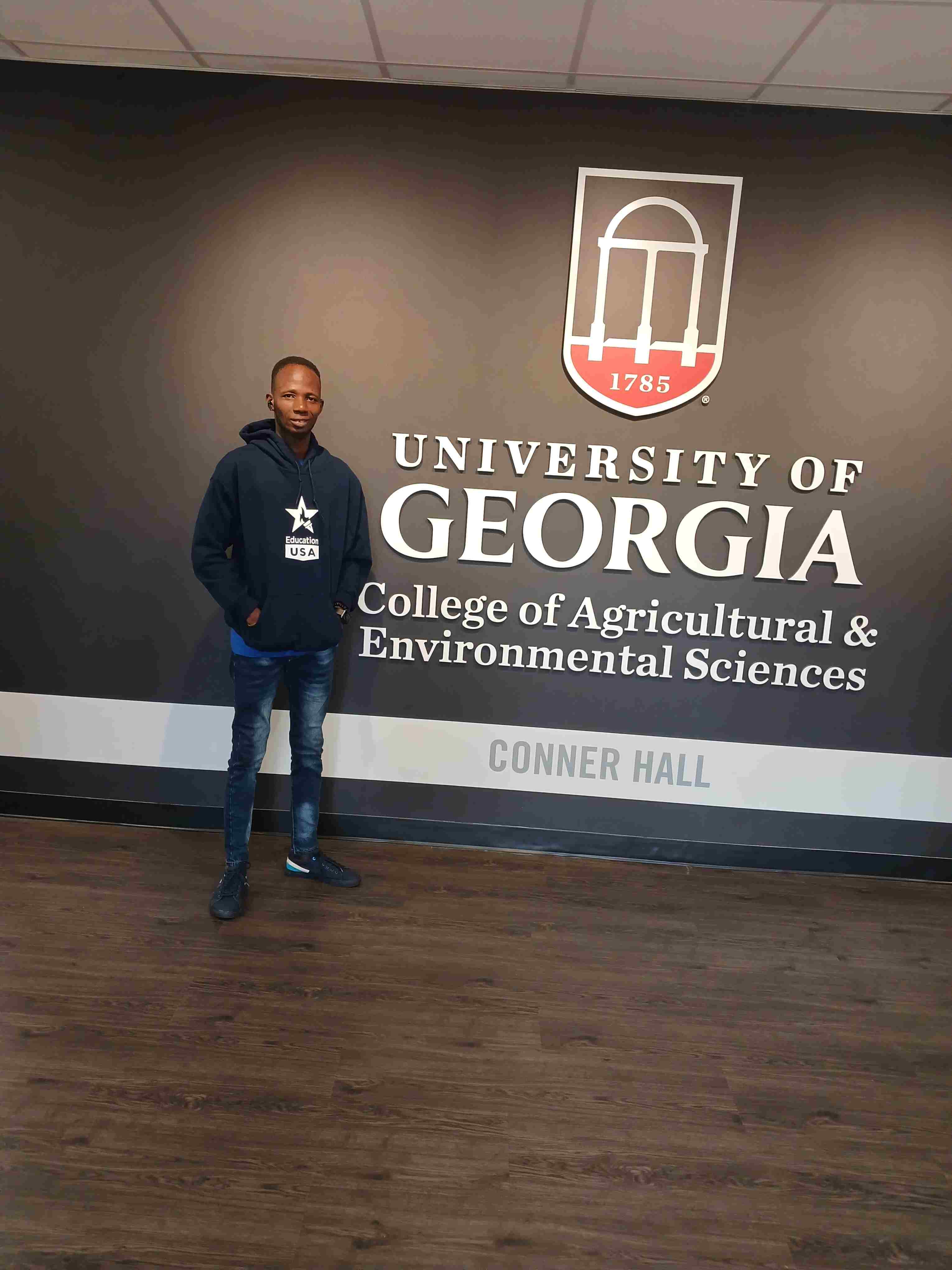 mayowa joshua amusan
2023 Beneficiary
Joshua holds a bachelor's degree in Agricultural Economics from the University of Ibadan, where he graduated top of his class with first-class honors. Additionally, he also earned a Diploma in Agricultural Technology, with distinction from The Polytechnic of Ibadan.
As a member of the National Youth Service Corps, Joshua served as a Teaching Assistant at The Oke-Ogun Polytechnic, Saki, Oyo State.
Joshua is a 2022 EducationUSA OFP Scholar. Under the guidance of his advisors, he gained knowledge on how to write a well-organized statement of purpose, an academic resume, and other crucial skills for submitting an outstanding application. As a result, he secured a fully funded offer for his master's degree program in Agricultural and Applied Economics at the University of Georgia. In his spare time, he engages in sports activities and volunteers for various NGOs.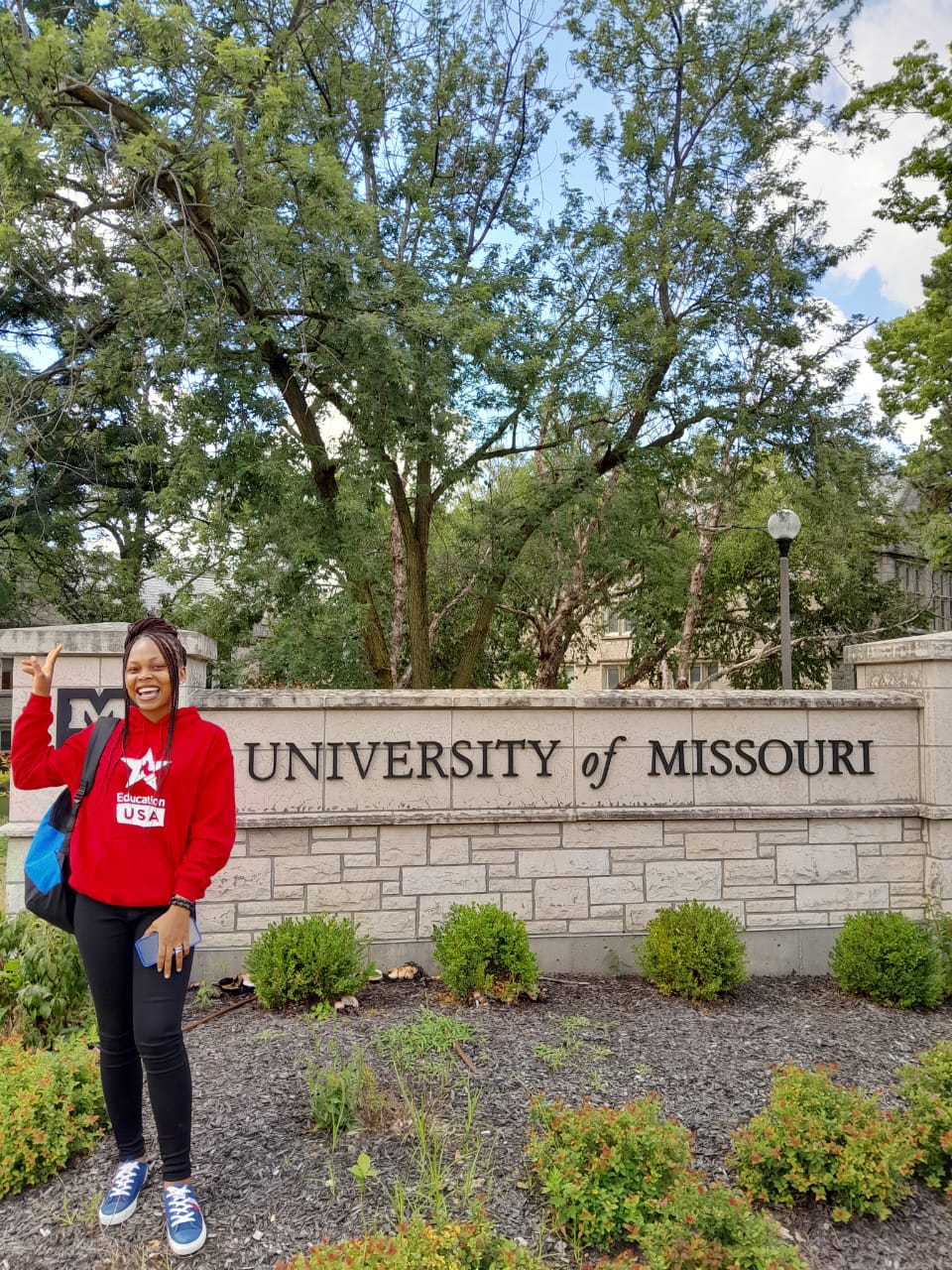 mildred emegha
2023 Beneficiary
read more
close (x)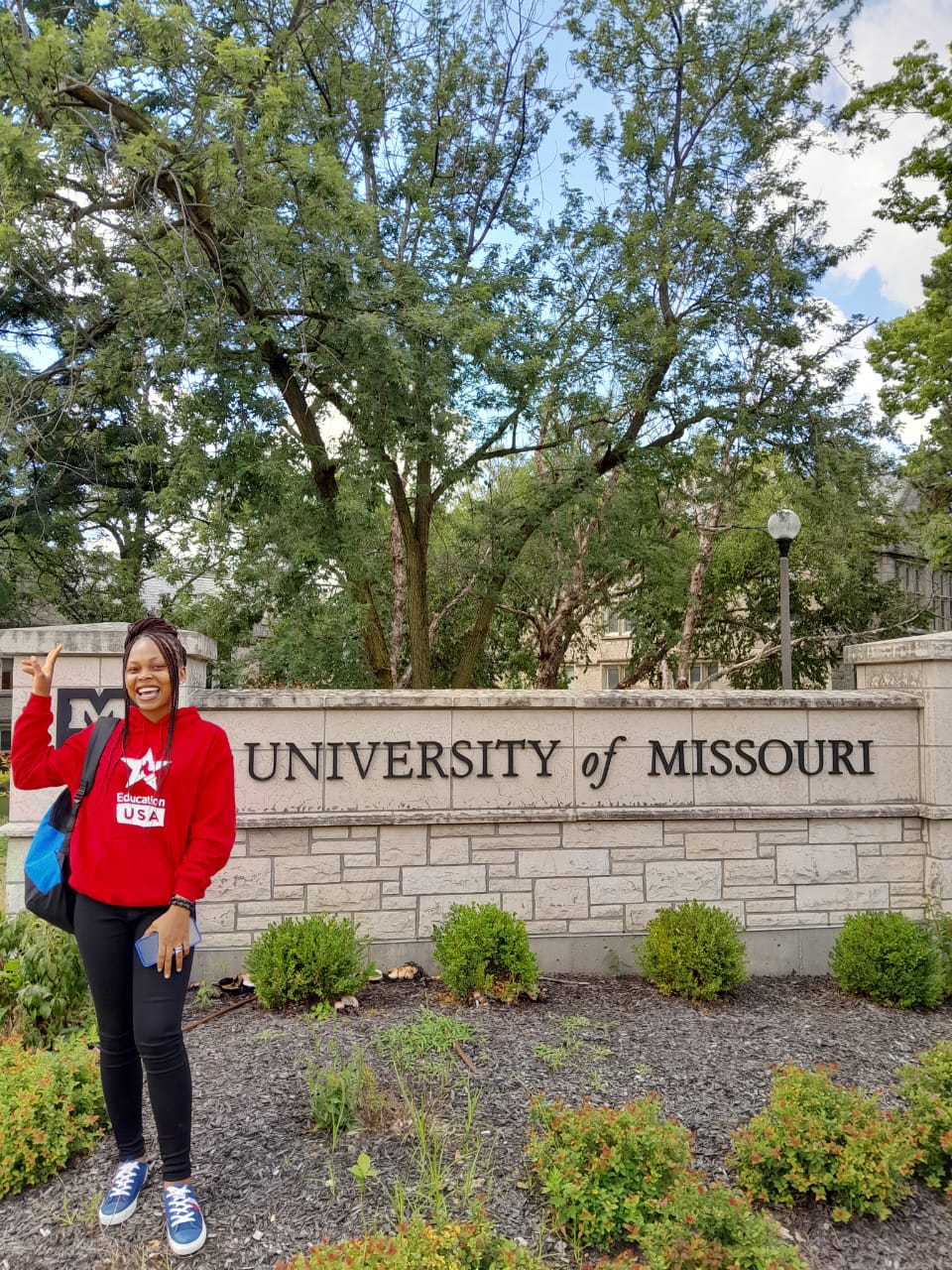 mildred emegha
2023 Beneficiary
Mildred Chukwuedum Emegha completed her bachelor's degree at the Federal University of Petroleum Resources, Effurun, where she studied Industrial chemistry in the Department of Chemistry and graduated as the overall best-graduating student of the 2018/2019 session with a CGPA of 4.45/5.00. She won several undergraduate awards and kept the trail of being the best student at each level till she graduated. She has engaged in several free tutorials with students to make them outstanding in subjects where they displayed weaknesses. She contributed immensely to the Student Chemical Society of Nigeria (SCSN) and the Sustainable Development Student Network. She successfully managed the chemical week by training over 100 students on the art of production of a wide variety of home and personal care products yearly. She was involved in community development service, one of which was the construction and donation of a bio-sand filter to neighboring communities around her university community. She has also received several awards and commendations on national presentations commemorating world events. She has worked as a research assistant to a Professor in the Department of Chemistry and co-authored seven (7) research papers published in International journals. Mildred is a 2022 Education USA OFP scholar and acknowledges Education USA for their role of mentorship and guidance during her GRAD school pursuit. In her words, she wrote" We all share aspirations for achieving significant goals, but often we lack the guidance on how to bring them to fruition. Education USA played a pivotal role in bridging the gap between my career goals and my present reality. I consider Education USA a true blessing. With the dedicated mentorship and guidance from my advisors, Mrs. U, Mr. G, and Mrs. J, I successfully navigated the journey of getting a fully funded admission to a US institution for my graduate studies. They walked hand in hand with me, leading me through every step of the journey, and now my dreams have become a tangible reality. Education USA deserves all the blessings it can receive for their pivotal role in my journey". She is studying chemistry in a fully funded Ph.D. program at the University of Missouri. Her research focuses on the application of nanotechnology for water purification and nano-remediation of the environment.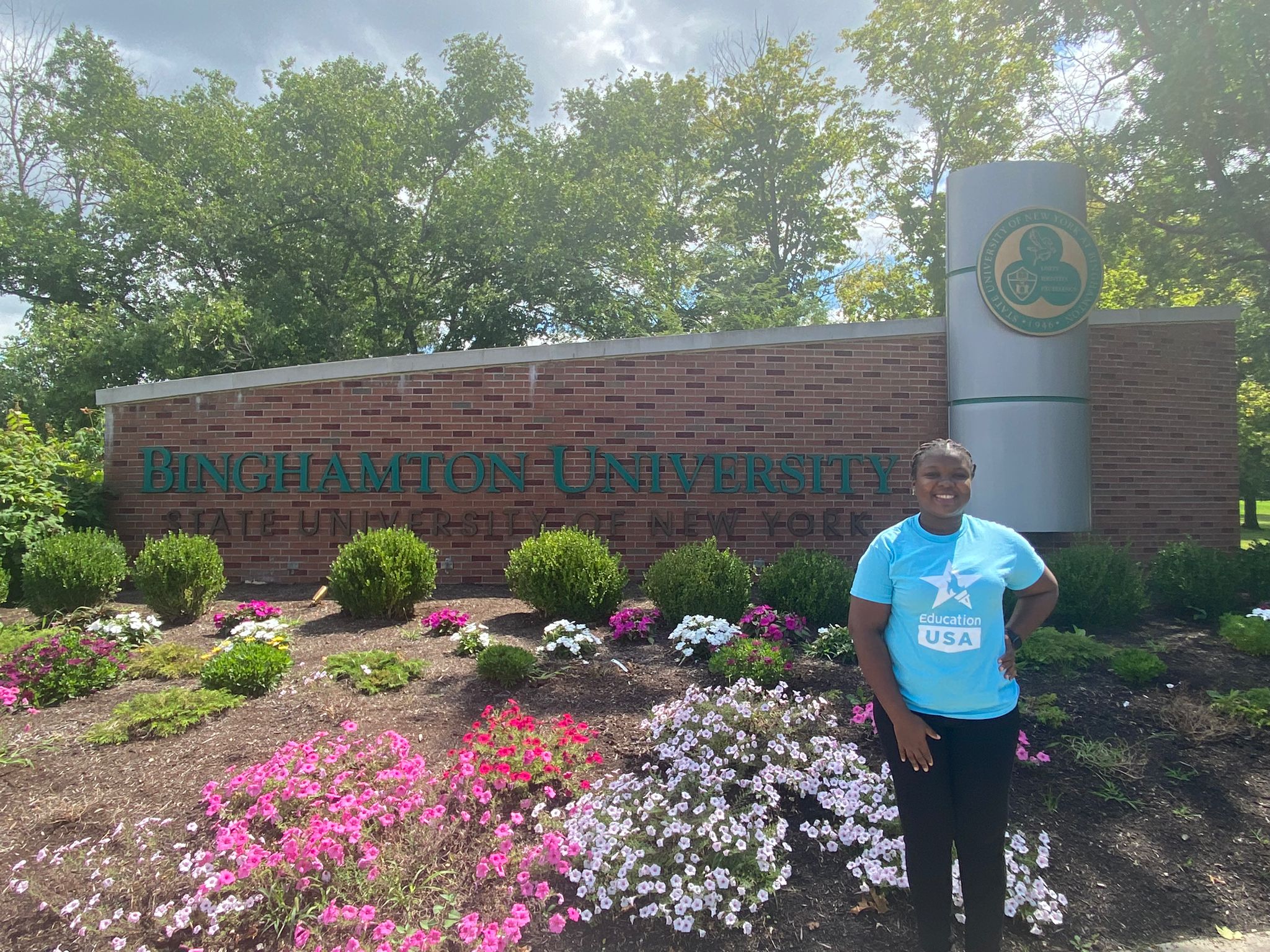 nwankpa favour
2023 Beneficiary
read more
close (x)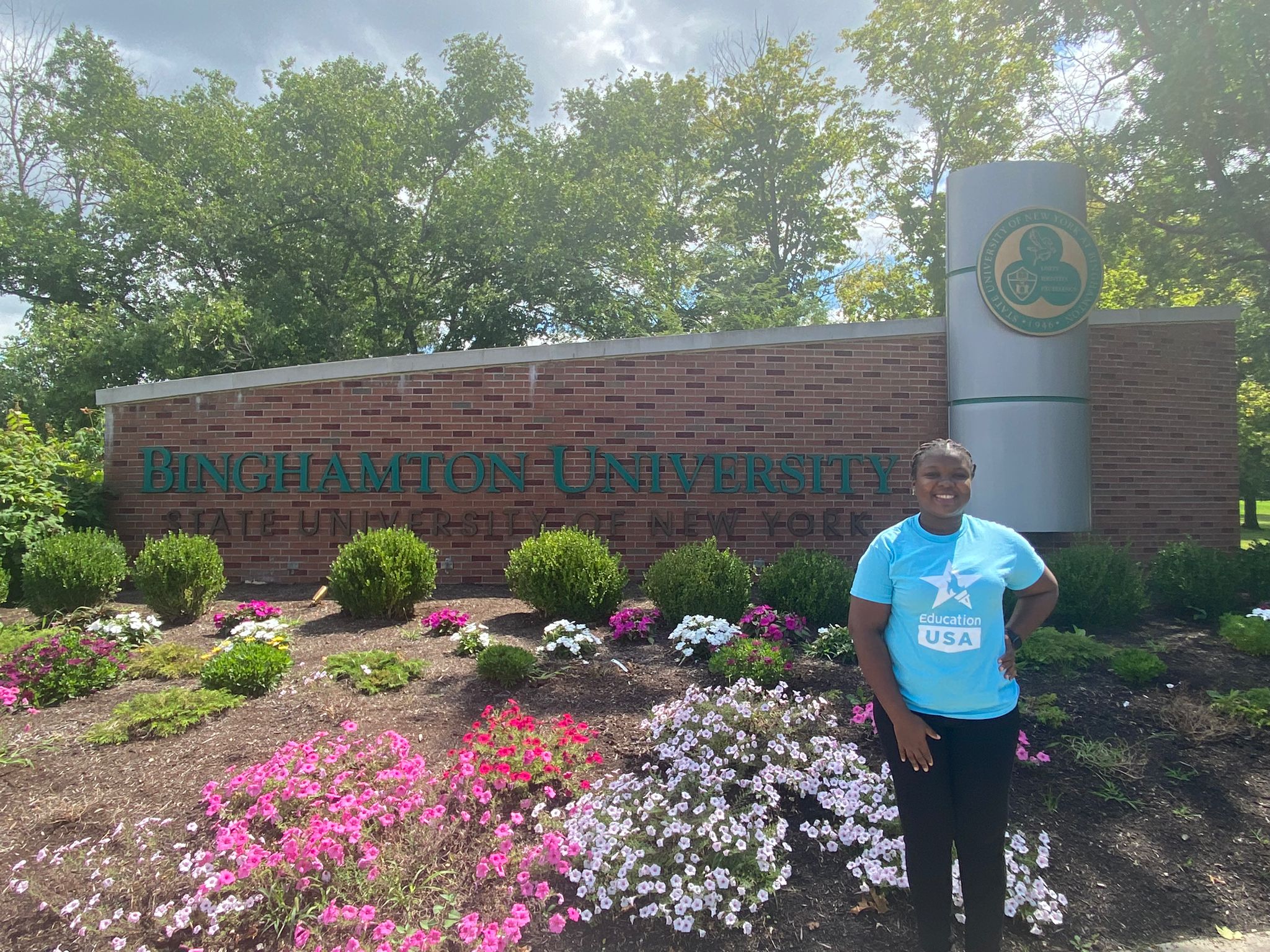 nwankpa favour
2023 Beneficiary
Favour Nwankpa holds a Bachelor of Science in Microbiology from Alex-Ekwueme Federal University Ndufu Alike Ikwo Ebonyi State Nigeria. She was among the pioneer sets and graduated as one of the best (the top 3%). She worked as a student intern at the National Agency for Food and Drug Administration and Control (NAFDAC), Port Harcourt Area Laboratory where she analyzed NAFDAC-regulated products to safeguard public health by ensuring that established quality requirements were met before they entered the Nigerian market. While here, she was recognized for her ability to learn procedures and work independently hence she was given the responsibility to train new intern intakes.
Favour enjoys helping people and giving back to the community. During her NYSC at Government Girls' Senior Secondary School, she and her CDS group members organized awareness programs (debates, quiz competitions, and town hall meetings) to encourage girl child education and enrollment. She also volunteered with the Ovie Brume Foundation, where she taught high-achieving pupils from low-income backgrounds Numeracy and Grammar. Furthermore, she participated in raising awareness of breast cancer by volunteering with Kind Hearts International. She is very passionate about biomedical research with an interest in biofilm and antibiotic resistance. Before her application, she did an internship with the Nigerian Institute of Medical Research Yaba, Lagos.
Favour is an EducationUSA Opportunity Fund Program (OFP) scholar. She was selected among the recipients for 2022. Through advice, mentorship, guidance, and resources (e.g. the bootcamp and document reviews) she understood the US application processes, searched for her options, and submitted a competitive application package. This application package includes an academic resume, a well-composed statement of purpose, good standardized test scores, and also a good impression during her interview. She got into the Biological Sciences Ph.D. program at the State University of New York at Binghamton (Binghamton University) fully funded. She is working in Karin Sauer's lab where she will be working on "Characterizing the role of matrix degradation in biofilm dispersion".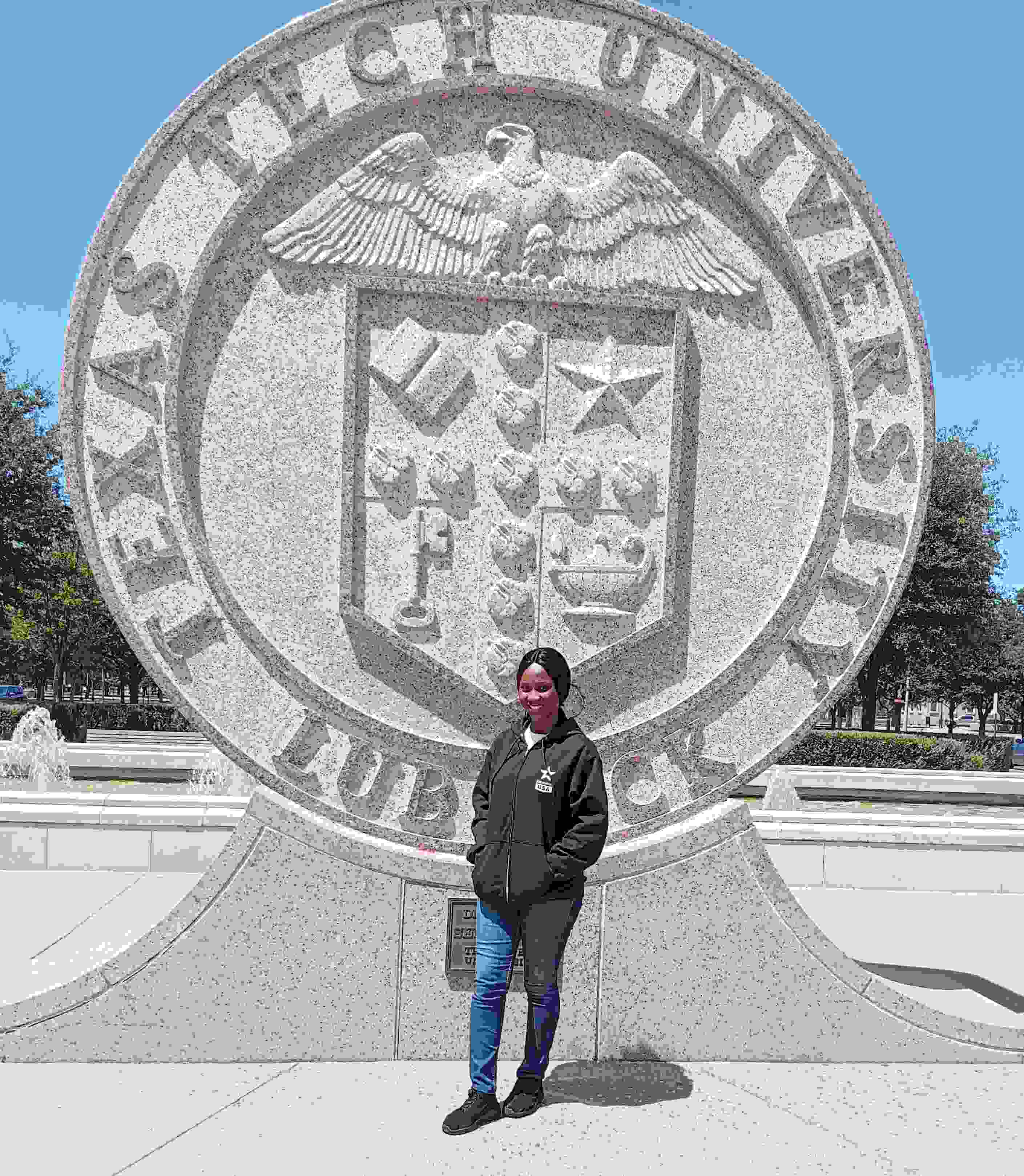 odunayo oluokun
2023 Beneficiary
read more
close (x)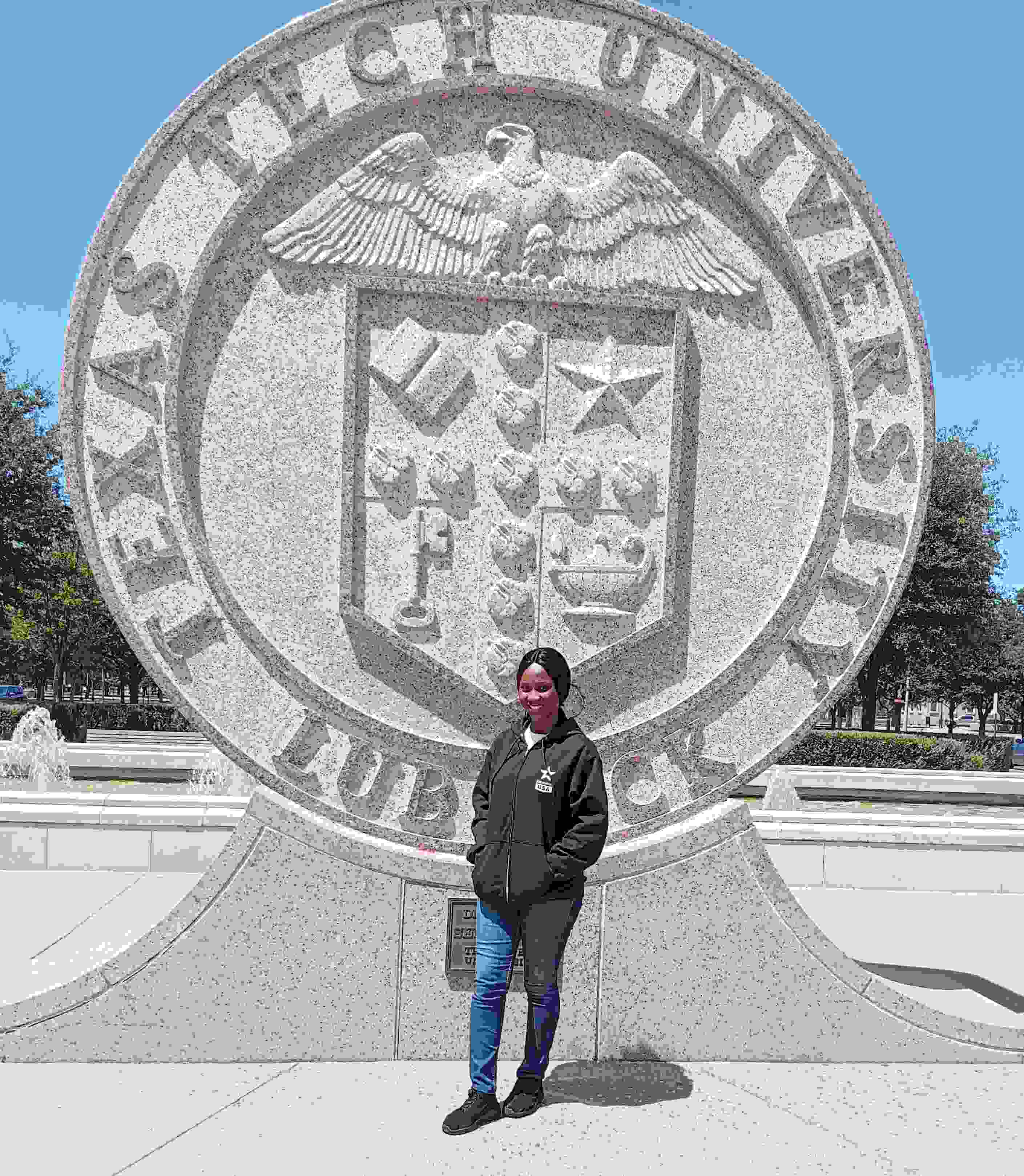 odunayo oluokun
2023 Beneficiary
Odunayo Oluokun is an exceptional lady with a remarkable academic and leadership background. Having graduated with first-class honors in biochemistry from the Federal University of Technology Akure in 2018, Odunayo continued to excel in her academic pursuits. She pursued her Master of Technology degree in the same department, where she graduated with distinction. Throughout her academic journey, she has demonstrated a keen interest in scientific research, particularly in the areas of neurological challenges and non-communicable diseases.
Odunayo's leadership skills were evident from her early years. She served as an HIV and AIDS peer educator during her secondary school education, showcasing her passion for community education and health advocacy. Her eloquence and dedication earned her various opportunities, including representing her school and state in competitions and cultural programs. During her undergraduate years, Odunayo actively contributed to her university community. She served as the vice president of the Christ Praise student fellowship, where she instilled moral values in her peers. Additionally, she was involved in community development projects during her one-year national youth service (NYSC), organizing sexual and reproductive health outreaches in rural areas. Her commitment to community service extended to various NGOs, where she volunteered her time and expertise to support initiatives aligned with Sustainable Development Goals 3 and 4.
In the sphere of scientific research, Odunayo has made significant contributions; as a Graduate Research Assistant, she worked with her mentors at the Functional Food and Nutraceutical Unit Laboratory of the Biochemistry Department, FUTA, on different experiments, leading to several publications and research grants. Her dedication to advancing scientific knowledge earned her recognition, including awards from the 2022 Neuroscience Society of Nigeria (NSN) Conference, the Centre for Research and Development, FUTA merit award and the prestigious ISN travel grant, which allowed her to present her work at the 2022 ISN conference in Honolulu, USA. Furthermore, Odunayo is not only a dedicated scholar but also a talented fashion designer, movie scriptwriter, and actor, showcasing her artistic skills beyond the scientific domain. Her exceptional talents and achievements have been recognized by EducationUSA through the Opportunity Funds Program (OFP). Through the guidance and support of EducationUSA, she was able to secure and start a fully-funded Ph.D. program in Chemistry (Biochemistry Division) at Texas Tech University, USA.
According to her, "EducationUSA created a platform for me to fly; the support of the advisors and resources helped me cross the hurdles of graduate school applications. The past and present OFP scholars were also instrumental in this journey. I am grateful. The opportunity provided to me and my sister by EducationUSA is golden, as it eased the financial burden of our education off our father's pension, a man who saw us through university with his pension. I promise to harness this opportunity well and I sure will pay this forward". With her passion for scientific research, dedication to community service, and leadership skills, Odunayo Oluokun is poised to make significant contributions to both academia and society. Her story serves as an inspiration to aspiring scholars and showcases the importance of perseverance and determination in achieving one's goals.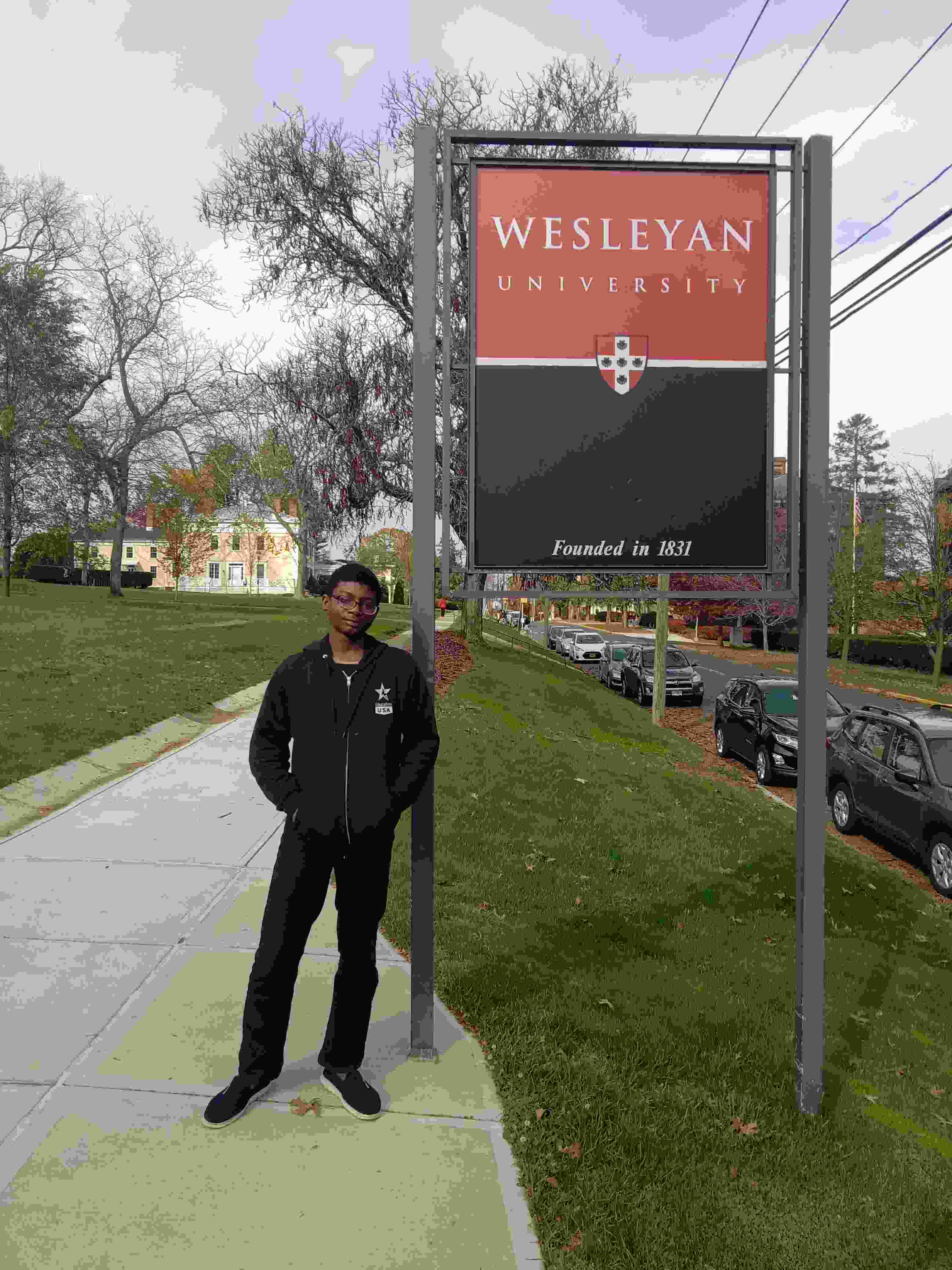 olayinka vaughan
2023 Beneficiary
read more
close (x)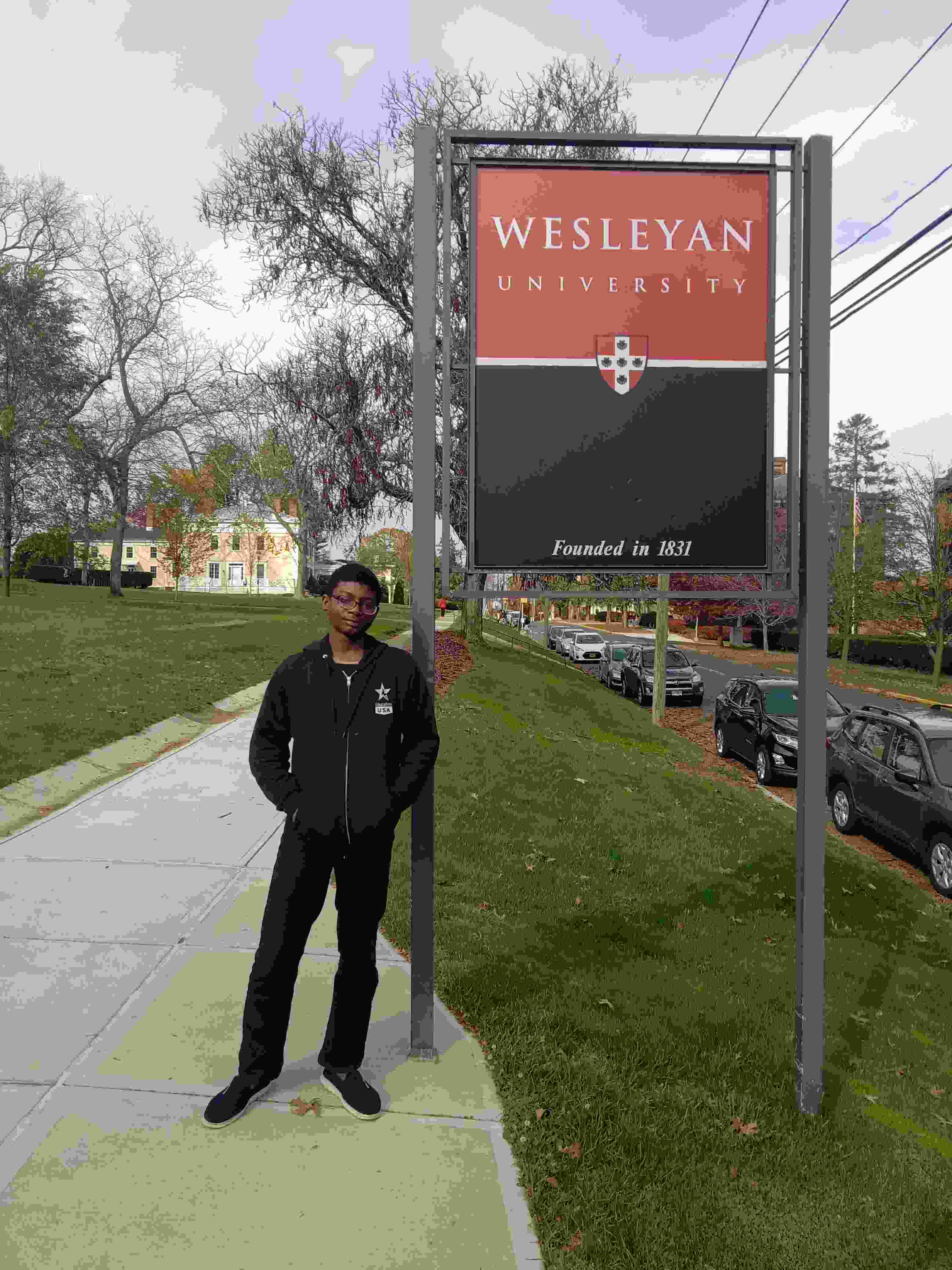 olayinka vaughan
2023 Beneficiary
Olayinka Vaughan is a driven and accomplished student who has excelled both academically and in extracurriculars. He graduated as Valedictorian with 9A1s in his WASSCE and a UTME score of 339 from Princeton College, Lagos, where he was also elected as Head Boy in his senior year due to his amiable personality. During his time at the school, he was the President of the JETS Club.
In addition to his academic achievements, Olayinka is passionate about coding and teaching. During the pandemic, he founded WebTeens, a coding group that taught HTML, CSS, and JavaScript to his friends. He also tutored public school students in organic chemistry and taught a class of 20 children how to code using MIT App Inventor during his school's summer camp.
Olayinka's commitment to community service is evident through his extensive volunteer work with his local Royal Ambassadors of Nigeria chapter. He participated in mission projects such as community clean-ups, visiting the elderly, and acting as a parking guide for schools and churches.
Olayinka's academic achievements and community involvement have earned him a fully-funded scholarship as an inaugural Wesleyan African Scholar. As an EducationUSA OFP Scholar, he will be joining Wesleyan University this fall to study Computer Science, where he hopes to continue making a positive impact through technology and education.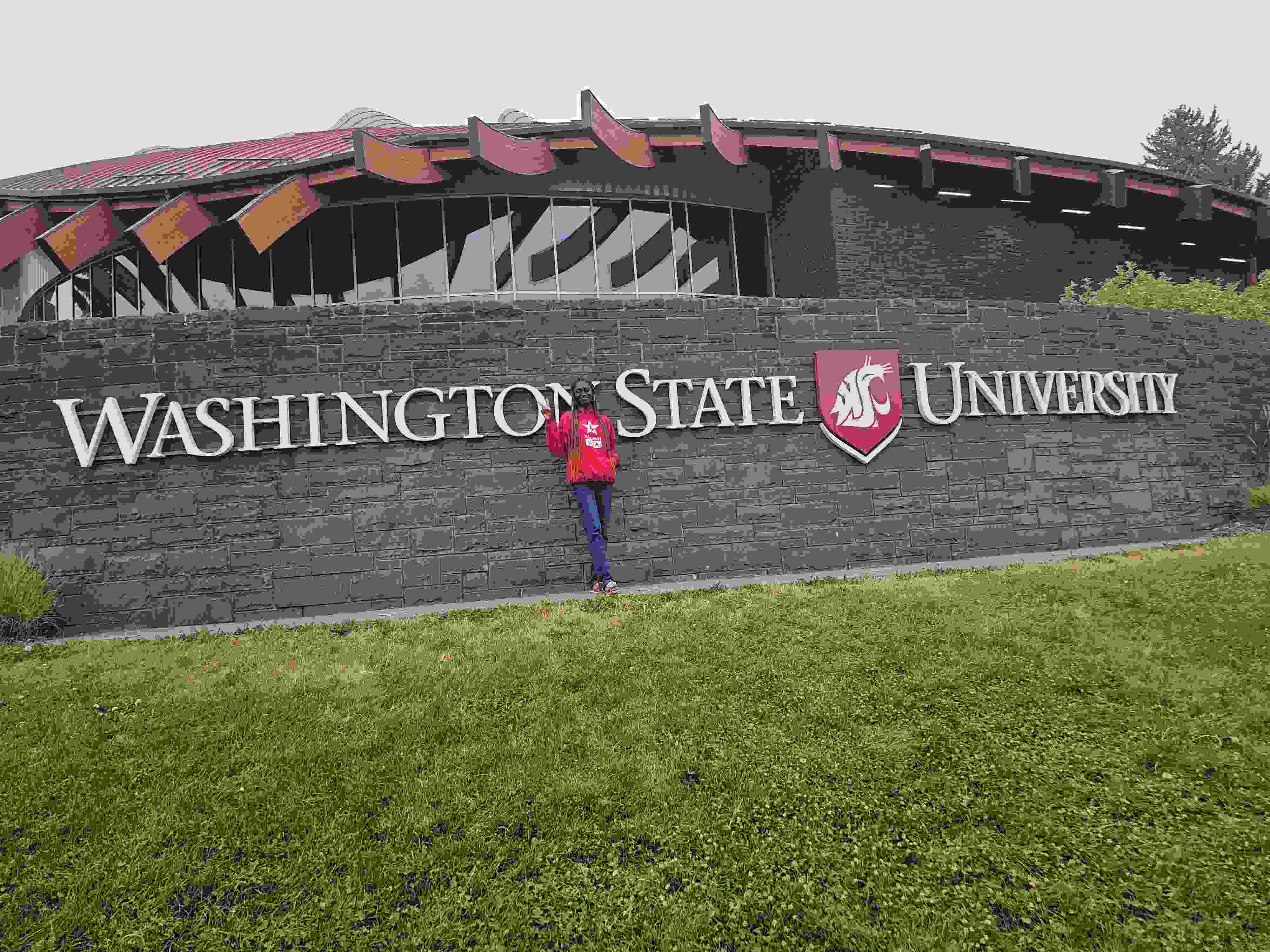 oluwadamilola olanrewaju
2023 Beneficiary
read more
close (x)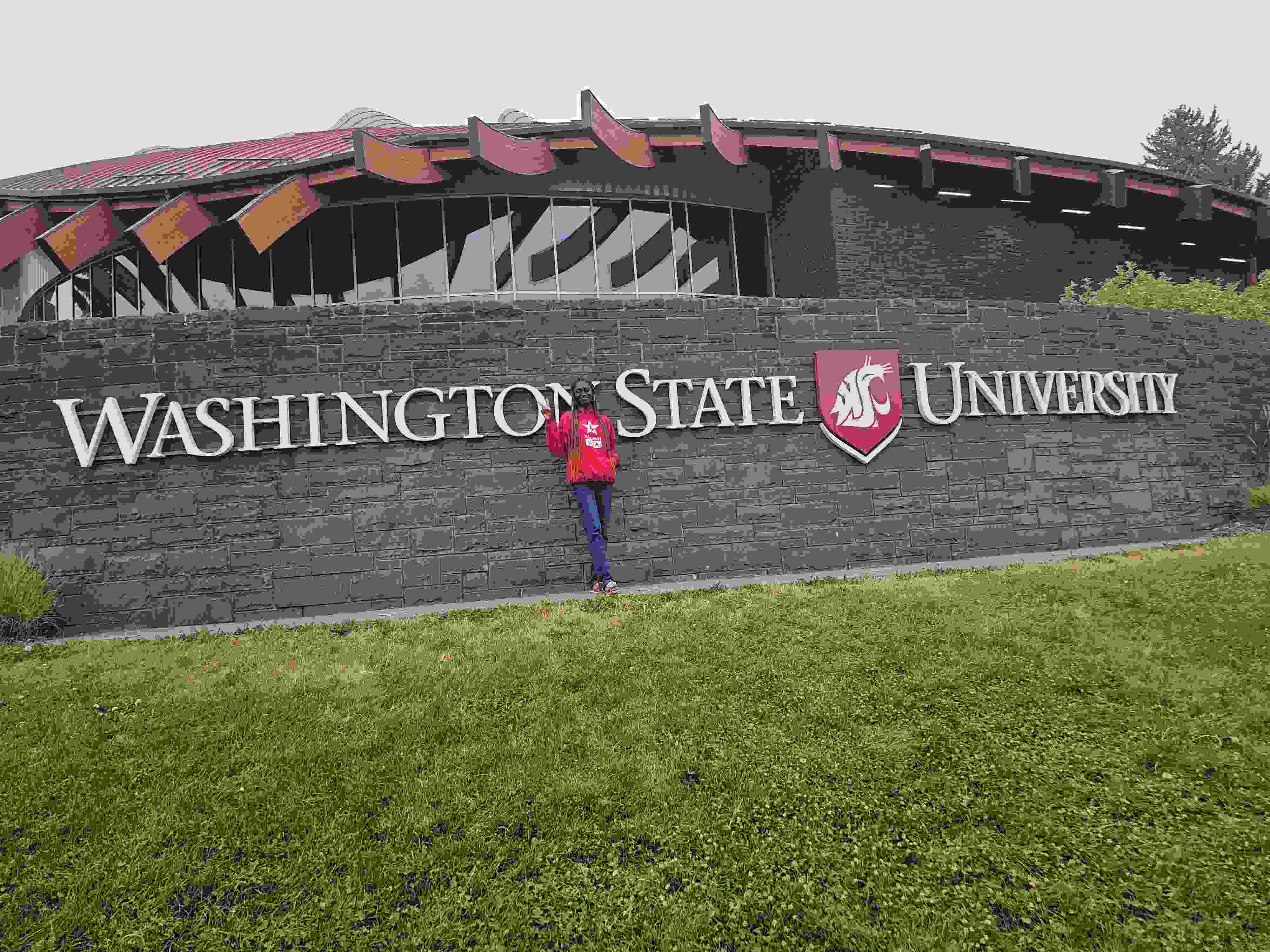 oluwadamilola olanrewaju
2023 Beneficiary
Oluwadamilola Olanrewaju stands as a beacon of excellence and achievement. Graduating with top honors from the Department of Microbiology at the University of Lagos in 2021, she earned a First-Class B.Sc. degree, making her mark as the Best Graduating Student in the Department of Microbiology with an outstanding CGPA of 4.96/5.0. Her remarkable performance earned her all the departmental awards and placed her in the top 2% of students across the entire University.
Following her graduation, Oluwadamilola's journey took a transformative turn when she heard about EducationUSA, thanks to the recommendation of a previous Opportunity Funds Program (OFP) Scholar. Embracing this opportunity, she applied and was selected as an OFP Scholar in 2022. This pivotal moment opened doors to further her education and career. She attended the 2022 summer graduate boot camp, where she had the opportunity to connect with other scholars and was armed with accurate and comprehensive information on how to navigate the application process for graduate school.
Oluwadamilola is immensely grateful to EducationUSA for the unwavering support, guidance, access to resources, and mentorship that they provided. With the invaluable support and guidance from EducationUSA, her advisors, and mentors, she successfully secured a fully funded Ph.D. offer at the School of Molecular Biosciences at Washington State University.
She is currently a doctoral student in Molecular Bioscience at WSU, where she is pursuing her passion for life sciences and receiving training to address some of the most challenging questions in the field.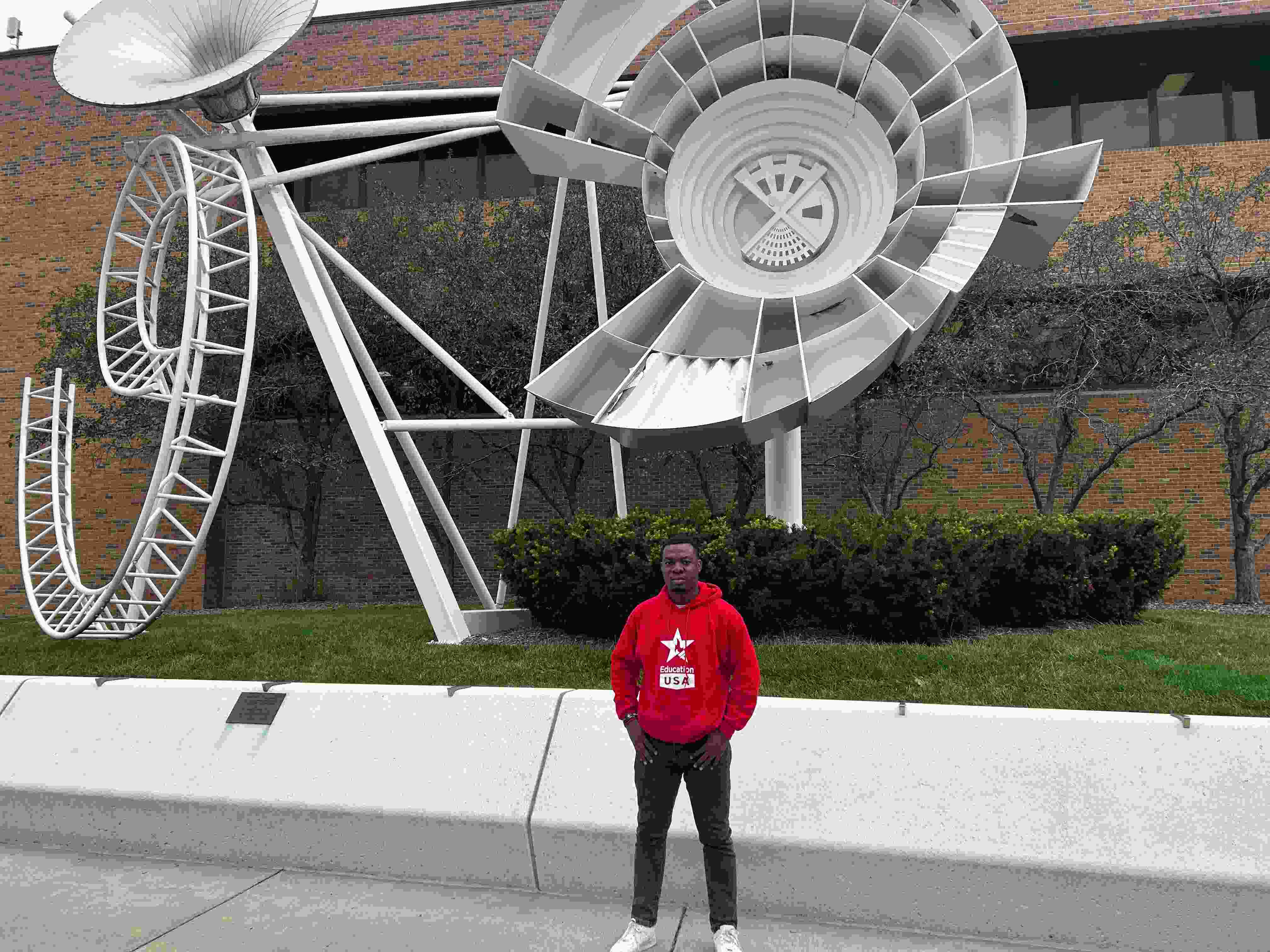 onyema obi
2023 Beneficiary
read more
close (x)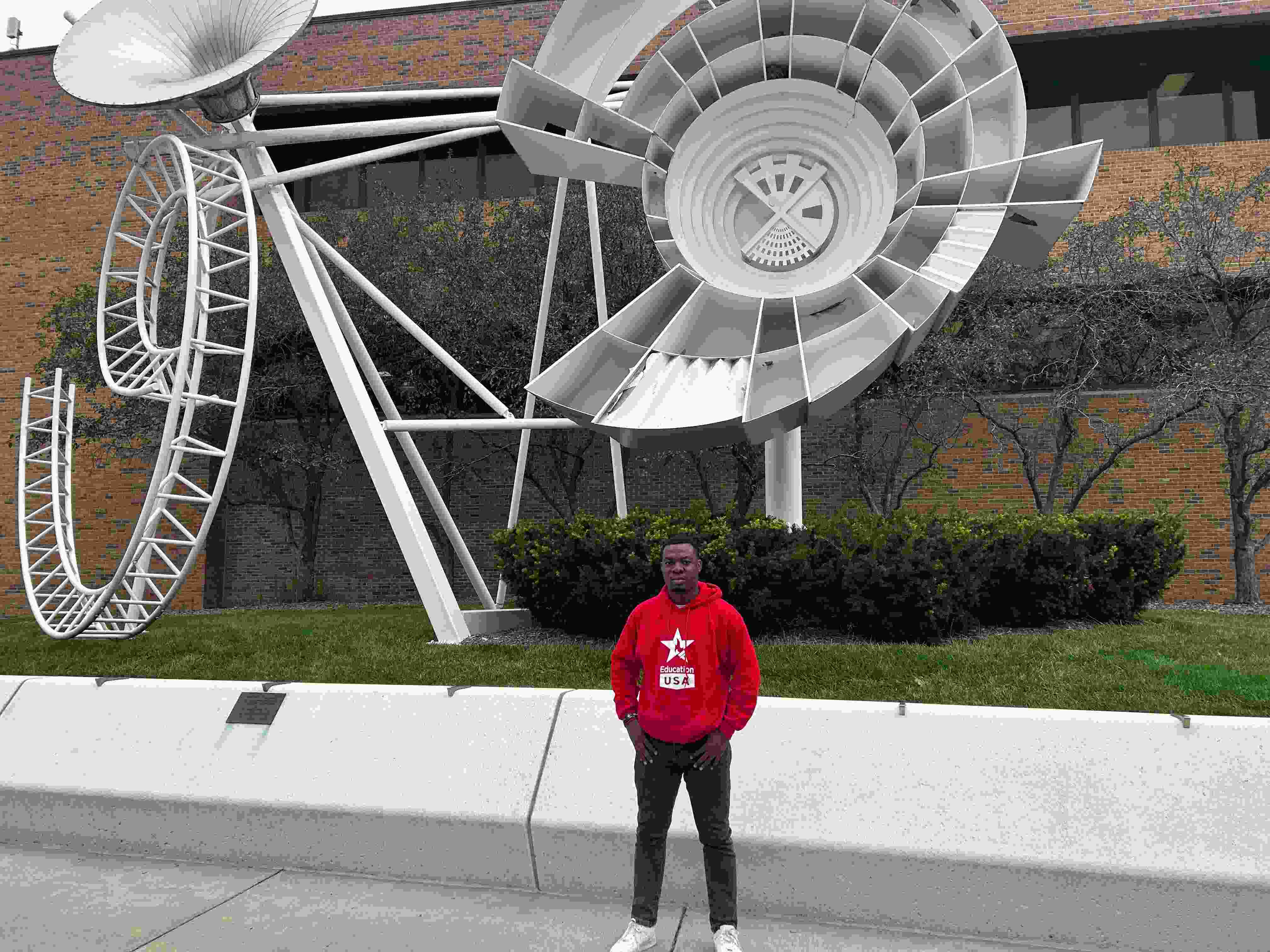 onyema obi
2023 Beneficiary
My name is Onyema Obi. I graduated from the University of Lagos with a first-class honours, bachelor's degree in chemical engineering. During my undergraduate degree, I served as a fellow of the Millennium Campus Network to advance goal 12 (sustainable consumption and production) of the SDGs. I won the 2nd edition of the Francis Odefiagbon quiz competition at the Department of Chemical Engineering, University of Lagos, and was among the team that won the Zonal NSChe quiz competition in 2020. After I graduated from the University of Lagos, I interned at Babban Gona Farmer Services Limited as a business intelligence analyst, where I helped drive the company's goal to increase the productivity and wellness of smallholder farmers.
I am currently enrolled in a fully funded PhD program at the Department of Chemical Engineering, University of Michigan, Ann Arbor. I intend to do research in the area of electrocatalysis and battery technology.
I want to deeply express my gratitude to EducationUSA, Lagos, and the EducationUSA advisors for their immense support and mentorship during and after the application process.
My time at EducationUSA, Lagos, was a memorable one. I learned from the advisors not only about application and post-application processes (like how to search and apply to graduate school, how to prepare for a visa interview, and things to know before traveling to the US for graduate studies, among others) but also about life lessons I believe will be with me through my time in graduate school and beyond.
For current and future EducationUSA and OFP Scholars, you could not have asked for better advisors.
I want to once again express my heartfelt gratitude to Mrs. U. (Mrs. Chinenye Uwadileke), Mrs. J. (Mrs. Jennifer Okoye), and Mr. G. (Mr. Gbadebo Adejumo) (EducationUSA Lagos advisors) for their mentorship and support during this crucial process in my life. I look forward to working with EducationUSA, Lagos, as well as other scholars to assist aspirants in pursuing graduate degrees in the US.
Thank you, and God bless you.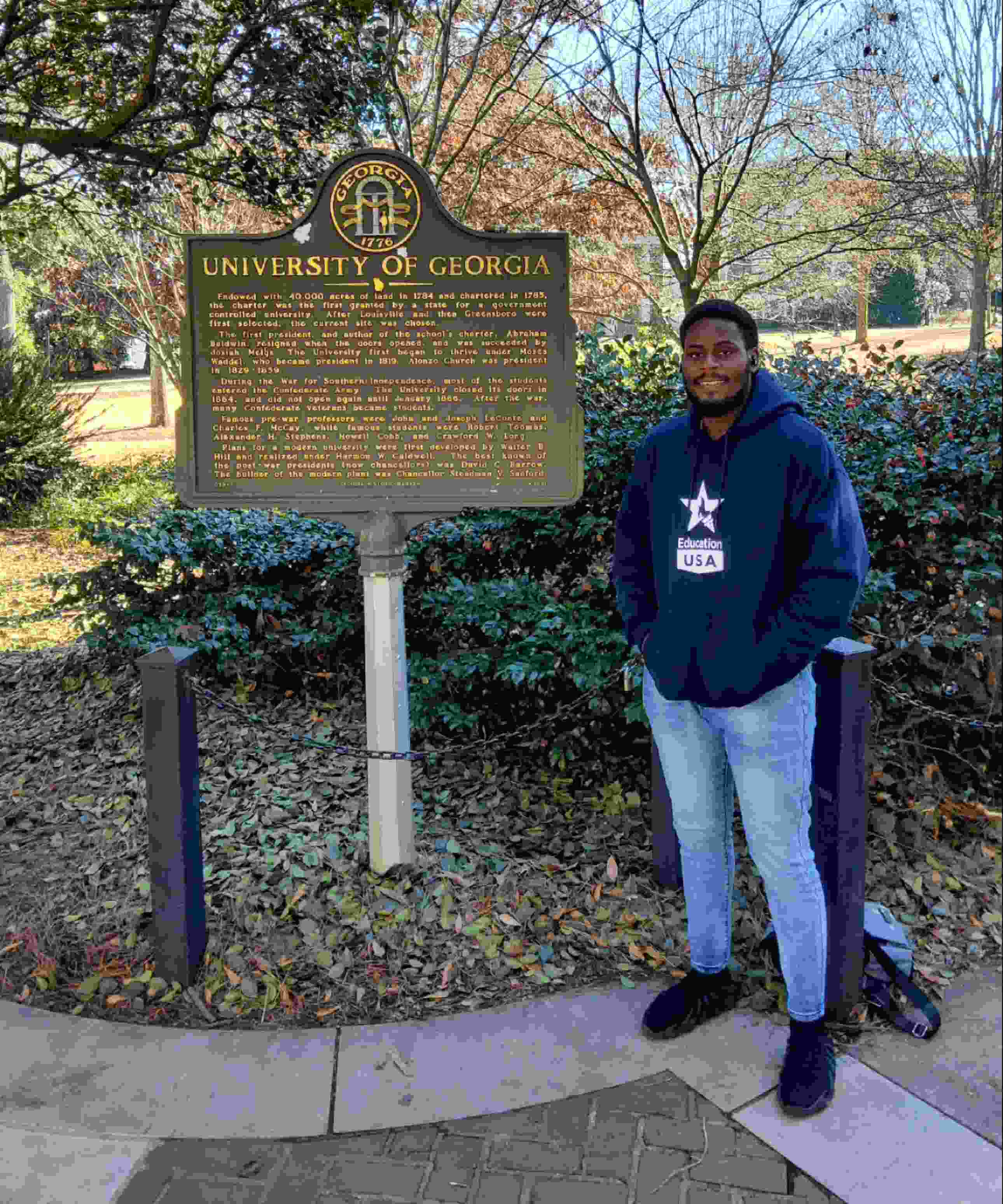 osazee oravbiere
2023 Beneficiary
read more
close (x)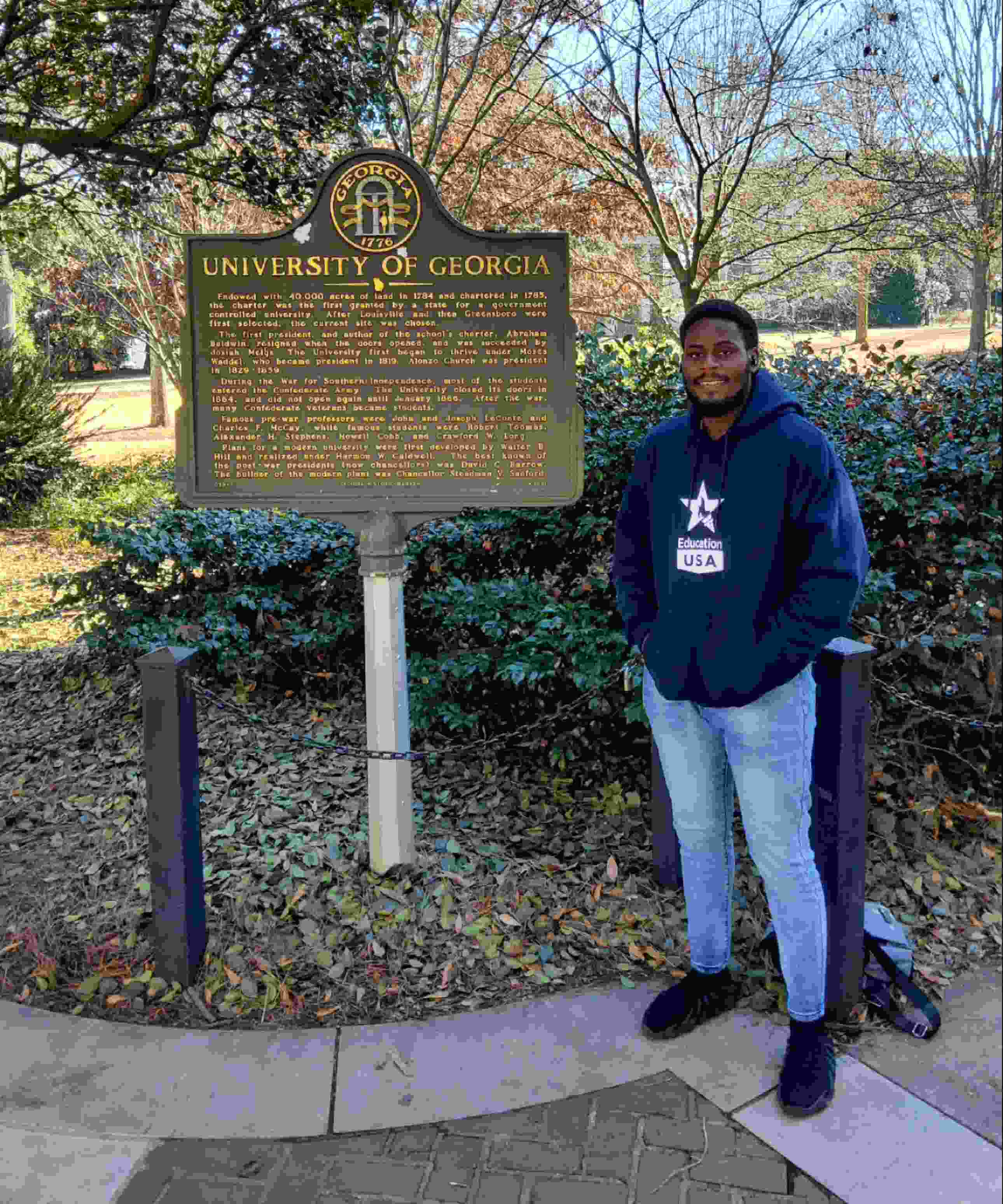 osazee oravbiere
2023 Beneficiary
Osazee H. Oravbiere obtained his bachelor's degree in Structural Engineering from the University of Benin, in 2015, where he finished with First Class Honors (top 1%) and was awarded for his remarkable achievements upon graduation in 2021.
He worked as a Research Intern at Jeffa Geosurveys and Technical Services, Ltd. before and after his graduation. During his National Youth Service, he worked as a Graduate Structural Engineer at the Works and Physical Planning Division of Bamidele Olumilua University of Education, Science and Technology Ikere-Ekiti in 2022. During this time, he became an Opportunity Funds Program, having no prior knowledge in navigating the Grads Application processes before, through the help of EducationUSA Advisors; he secured a fully funded Ph.D. offer at the University of Georgia, US. He is attending as a Ph.D. student in Resilient Infrastructure Systems.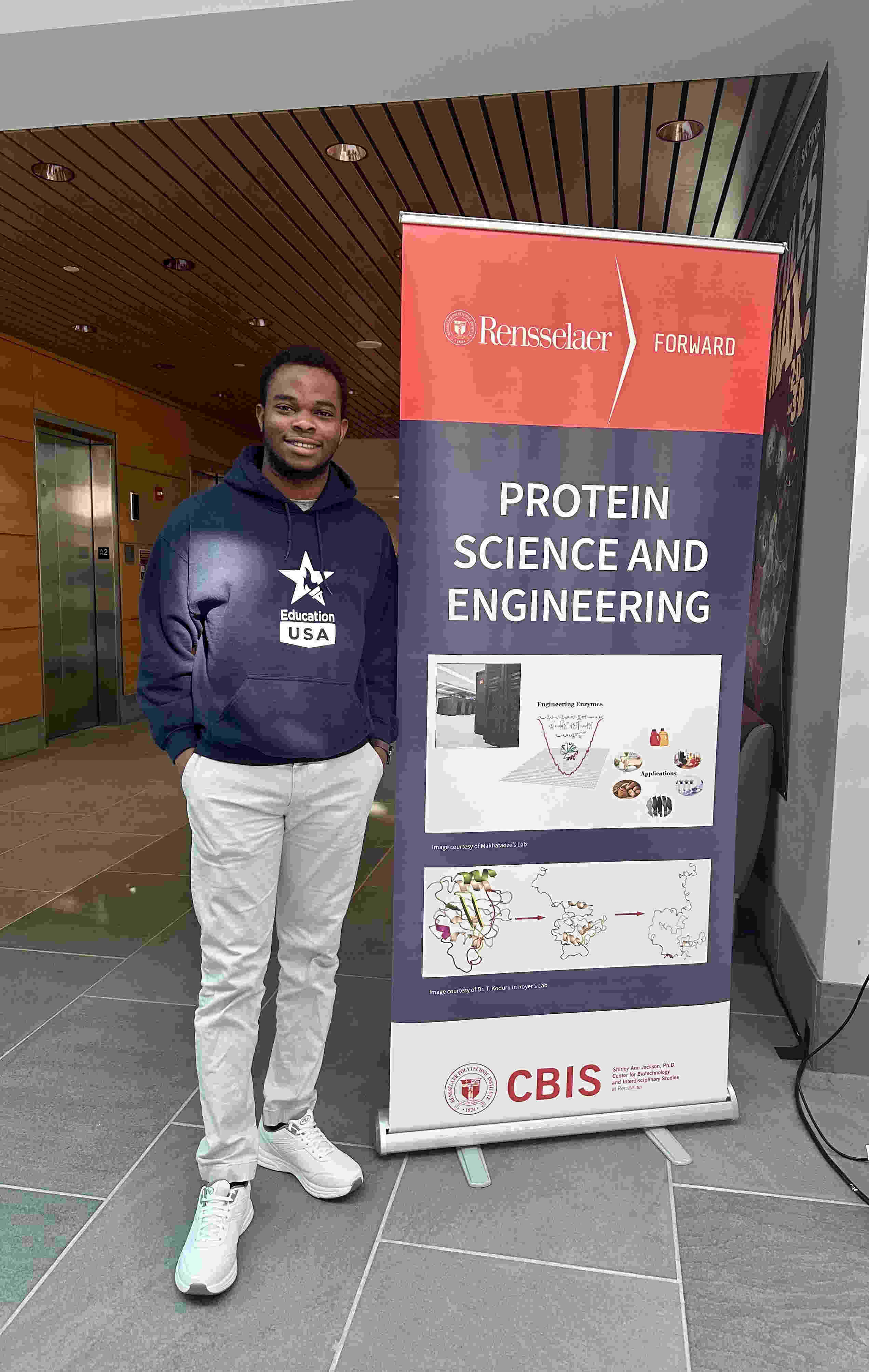 peter oyefolu
2023 Beneficiary
read more
close (x)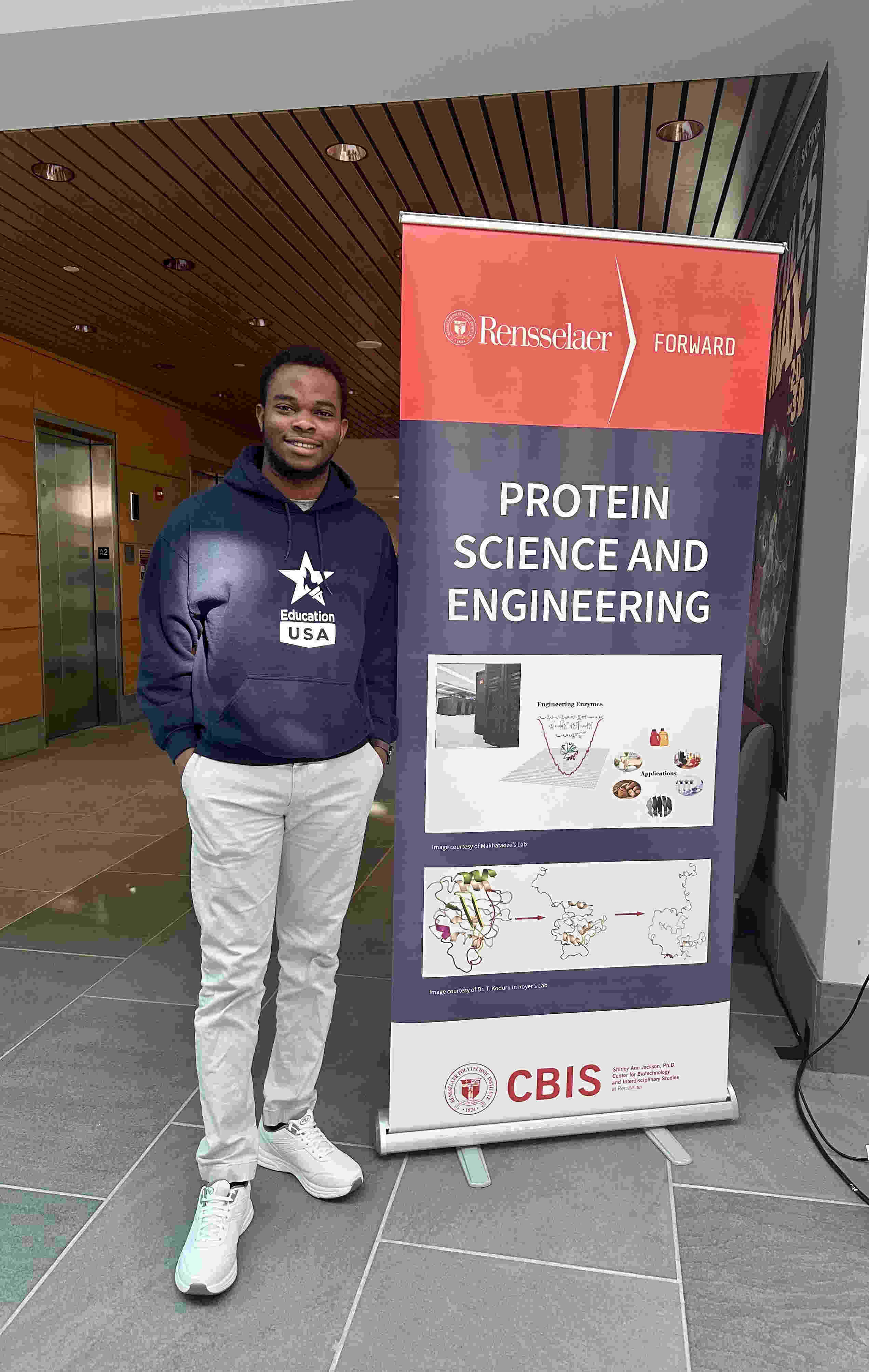 peter oyefolu
2023 Beneficiary
Peter Oyefolu graduated with a First Class honors bachelor's degree and was the best-graduating student in the Department of Chemical Engineering at the University of Benin in 2021. He worked as a research assistant at the Bioresources Valorization Laboratory, where he co-authored a few high-impact articles in top Elsevier journals, and he has gained recognition for his leadership experience. Through the generous support of the EducationUSA Opportunity Funds Program, Peter was offered four fully funded PhD scholarships and a fellowship. He is currently a recipient of the Howard P. Isermann Fellowship for his doctoral program in Chemical and Biological Engineering at the Rensselaer Polytechnic Institute (RPI), Troy, New York.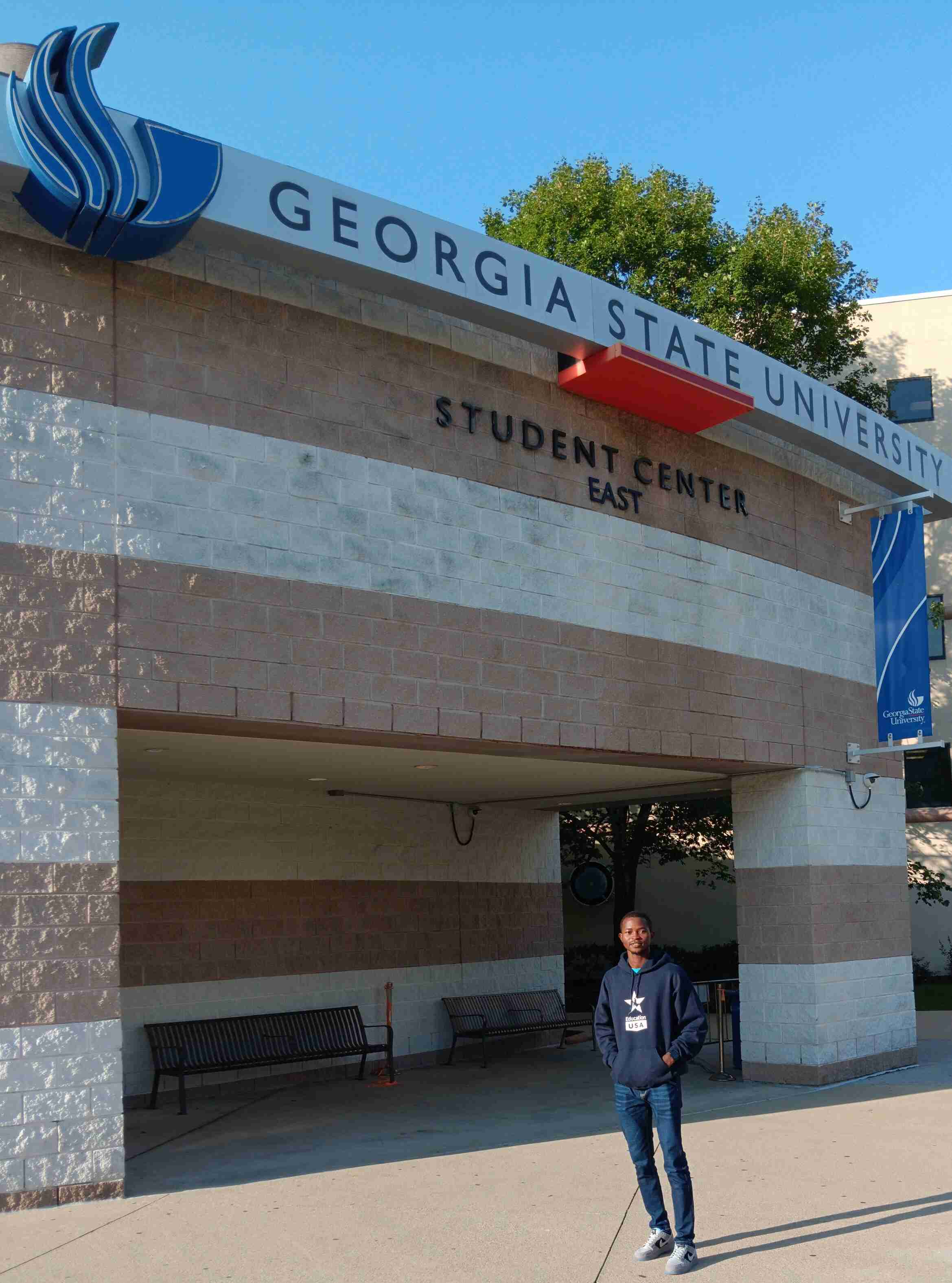 segun aderibigbe
2023 Beneficiary
read more
close (x)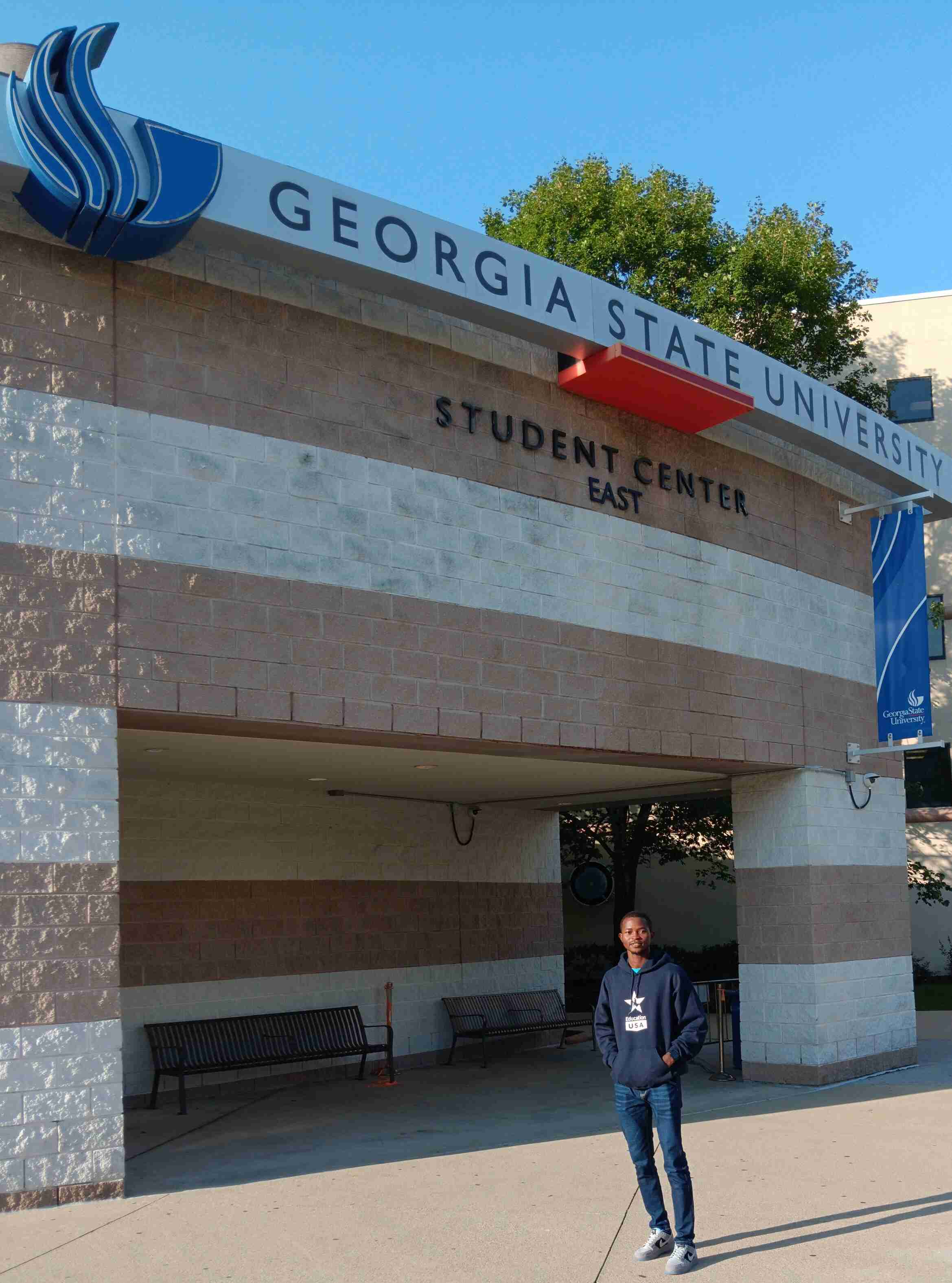 segun aderibigbe
2023 Beneficiary
Segun holds a Bachelor's Degree in Animal Science from the University of Ibadan, where he graduated with First Class Honours. Following his selection as an EducationUSA Opportunity Funds Scholar, Segun became exposed to what it takes to land a graduate scholarship in the USA. With the unmatched guidance of advisers, numerous available resources, and motivation from EducationUSA, Segun secured a fully funded Master's Degree offer in the Department of Biology (Biotechnology Track) at Georgia State University. He currently serves as a Graduate Teaching Assistant.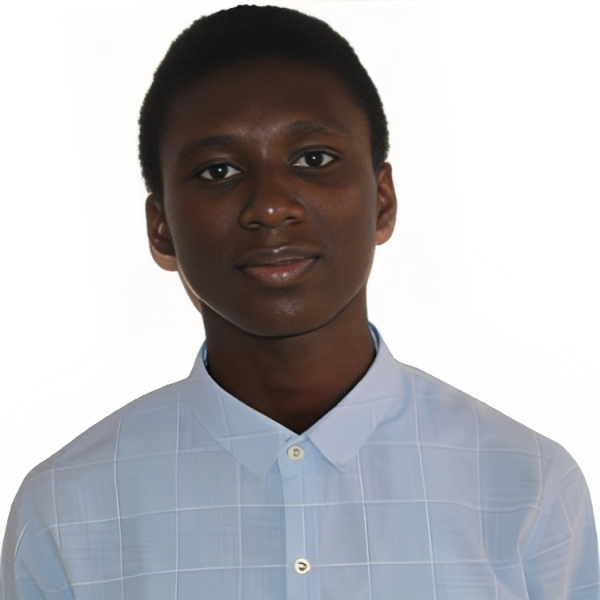 temilola olowolayemo
2023 Beneficiary
read more
close (x)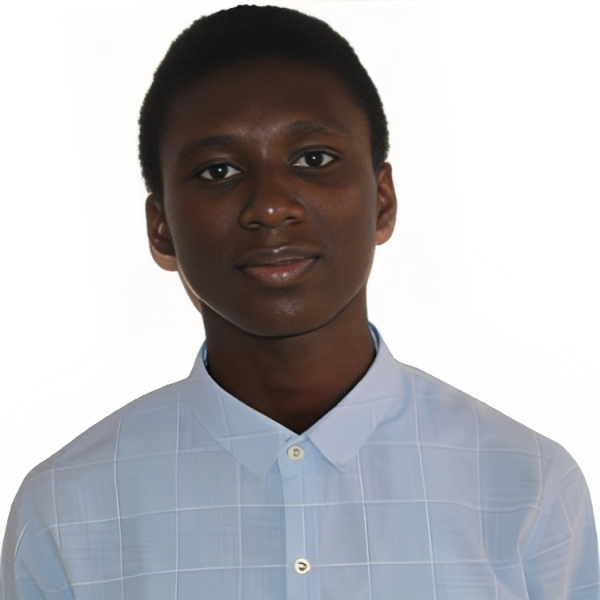 temilola olowolayemo
2023 Beneficiary
Temilola Victor Olowolayemo is a well-rounded and accomplished student who has blazed trails both in his academic work and otherwise.
Through his High School years, Temilola participated in intra- and inter-school competitions, where he excelled as a(n) orator, debater, and mathematician. He made it to the second stage of the South African Mathematics Olympiad twice in Junior School. To further confirm his academic and intellectual prowess, he was recognized as the top of the school from the second trimester of JSS1 to the second trimester of SSS1 when the COVID-19 pandemic hit, having average percentages over 90%.
Shortly after resuming his new High School in 2020, his dynamic leadership traits were quickly noticed. He was appointed the President of the prestigious JETS club, a position he held until he graduated. As an individual who has always maintained high academic excellence, he carved his name deep into the sands of time of his alma mater, graduating as the Head boy and doubling as the Valedictorian of the class of 2022, where he demonstrated exemplary leadership and people management skills. In his final high school year, he scored 321 and had 5 A1s, 3Bs, and 1 C4 in UTME and WASSCE, respectively, thus achieving the highest mark in the UTME ever scored by anyone from his school, Daystar College. Additionally, he collaborated with his physics and IT instructors to develop an Excel worksheet model to computerize his school's termly results filing system.
In his final High School year, Temilola was encouraged to apply for the EducationUSA Opportunity Funds Program (OFP) by his Physics teacher. Although, at the moment, that seemed like a path that wasn't very clear to him, he took on the challenge and applied. He was ecstatic when he got the email that he was selected for an Interview in July 2022 and all the more when he was eventually chosen as one of 14 OFP scholars from a pool of 8,000 applicants. Temilola is currently a native of the Community Innovation Hub, where he keeps himself up-to-date with innovations in Tech and works to achieve the SDGs. He also works for his mother's publishing business, LOLOLA Educational Services, where he designs books for preschoolers. As a student who has been faced with threats of losing access to education and who has also experienced the downsides of lack of access to learning opportunities and Tech resources, he is an advocate for Sustainable Development Goal 4: Ensure inclusive and equitable quality education and promote lifelong learning opportunities for all.
He hopes to work with a team of like-minded individuals to bridge the digital divide in Africa. He also hopes to research the inter-relativity of humans and machines while learning about the Internet of Things (IoT) with the end goal of building Wearable andro-humanoid robot parts and making them accessible to those who suffer from Poliomyelitis in his home country, Nigeria.
It is not all books for Temilola. As a member of his church, Triumphant Word Christian Centre, Temilola works in the Technical Department/Media, where he works with other team members to ensure a seamless flow of the technical aspects of church services.
A lover of unconventional paths and an aspiring global citizen, Temilola, with the help and assistance he got from the OFP, will study Computer Science and Artificial Intelligence and take a double major in Physics at Minerva University, on maximum need-based financial aid, where he will experience global immersion in seven metropolitan cities around the world. Temilola believes strongly that if it's conceivable, then it's achievable.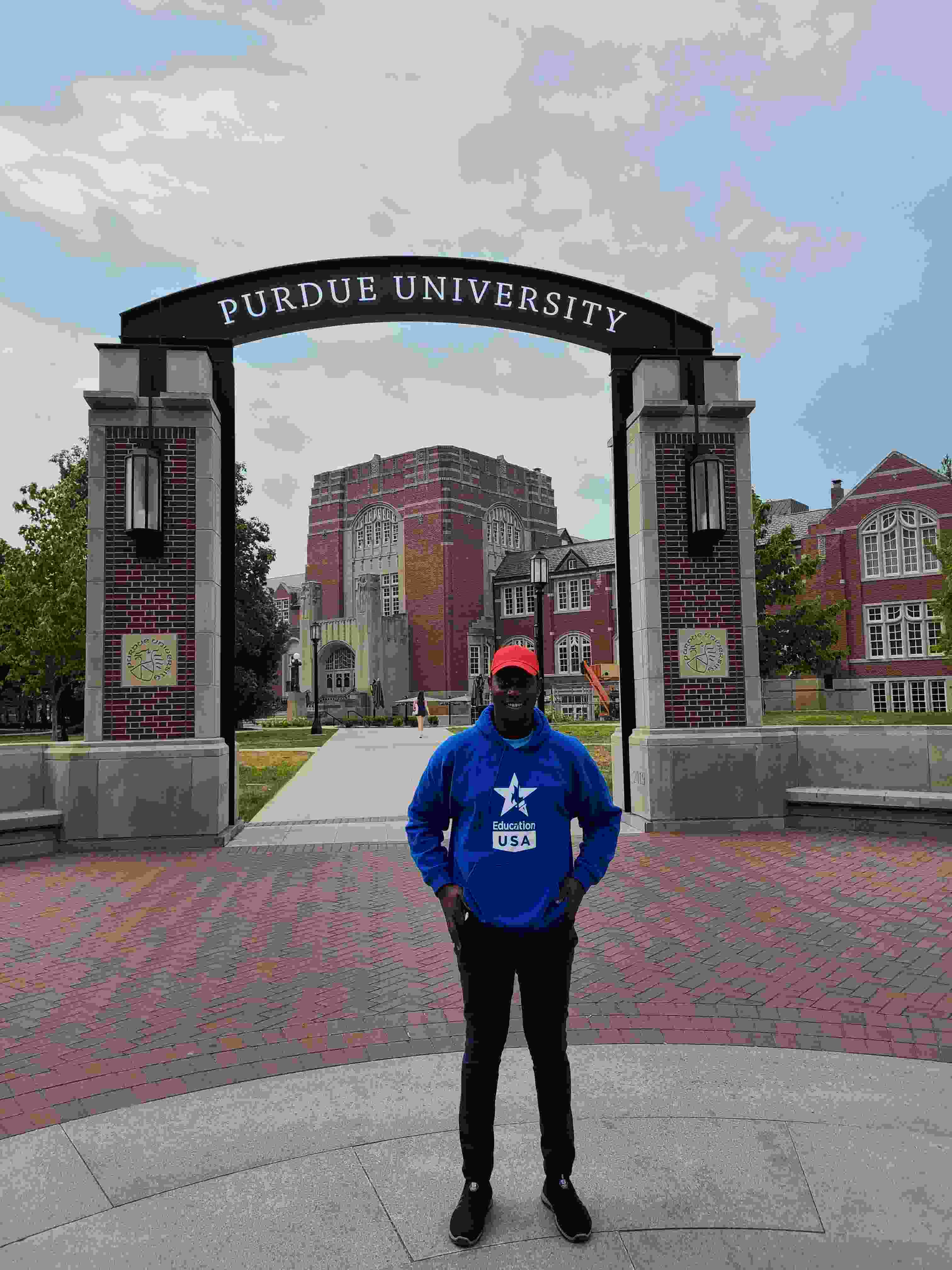 tobiloba awoyemi
2023 Beneficiary
read more
close (x)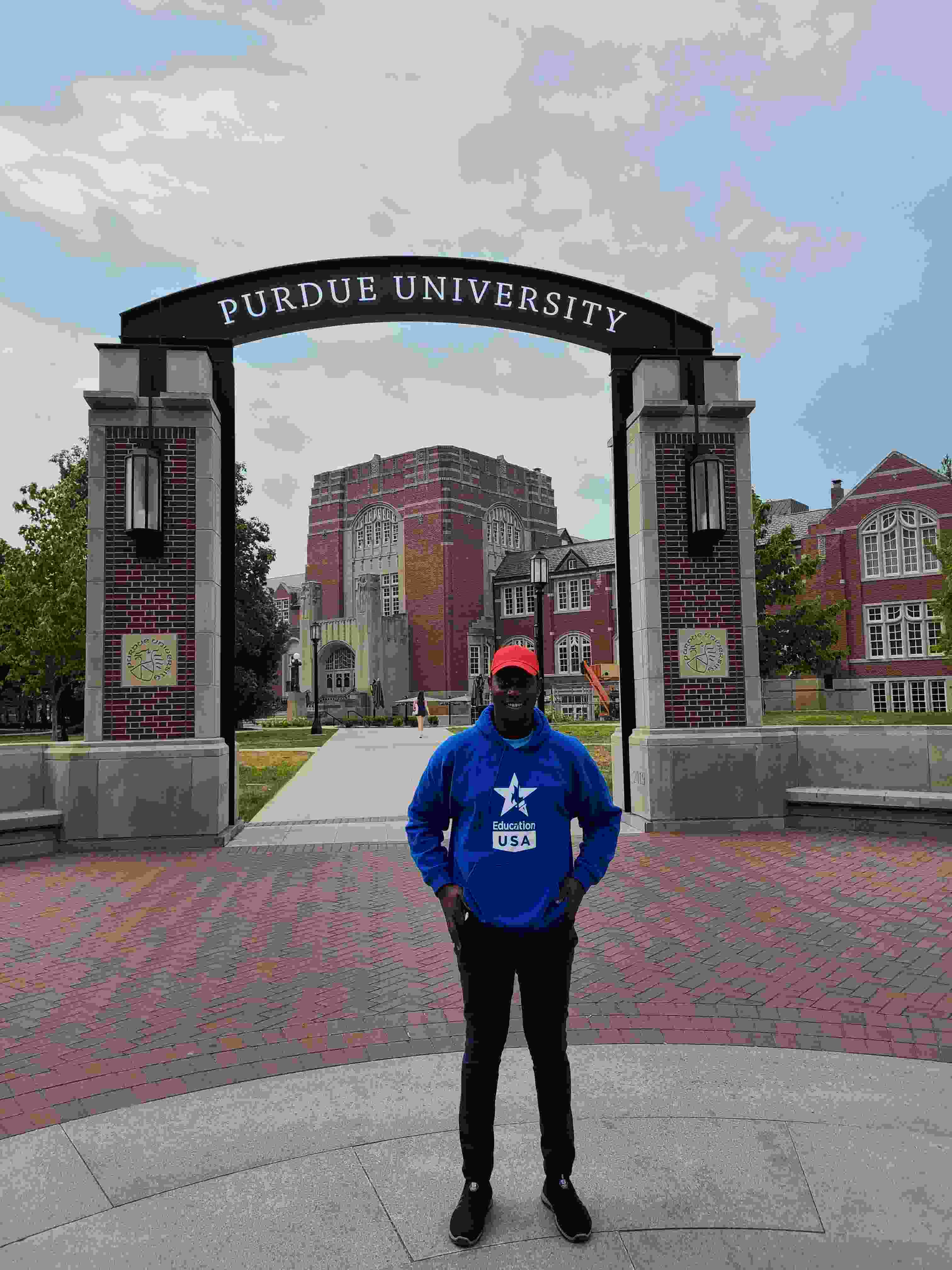 tobiloba awoyemi
2023 Beneficiary
My name is Awoyemi Tobiloba, and today I'd like to share a story of dreams, opportunities, and hope. My journey towards furthering my education has been filled with challenges, primarily due to limited resources. Like many others, I often found myself blaming external factors for my predicament. I aspired to reach the pinnacle of my studies with a Ph.D. in Chemistry, but it felt like a distant dream. I encountered setbacks when applying to graduate schools, receiving rejection letters that, in a somewhat ironic way, praised the competitiveness of my application while denying me admission. However, amidst these disappointments, a ray of hope emerged – EducationUSA.
The turning point in my application journey came through the EducationUSA boot camp. Listening to the stories of other scholars who had successfully navigated the application process filled me with determination. I absorbed their insights and applied them to my approach, realizing that I had been doing it wrong all along.
Moreover, the news of my selection for the Opportunity Funds program was a moment of pure joy and renewed hope. It was about more than just financial support; it offered guidance and training that paved the way for me to pursue my educational dreams. Thanks to EducationUSA and the Opportunity Funds program, I received not one but eight fully funded Ph.D. offers. Now, I proudly stand before you as a Ph.D. student at Purdue University.
In conclusion, I'd like to say, "Go EduUSA!" This program has the incredible power to transform lives and open doors that once appeared permanently closed. It's a testament to the profound impact that education and opportunity can have on an individual's journey.
Thank you EducationUSA!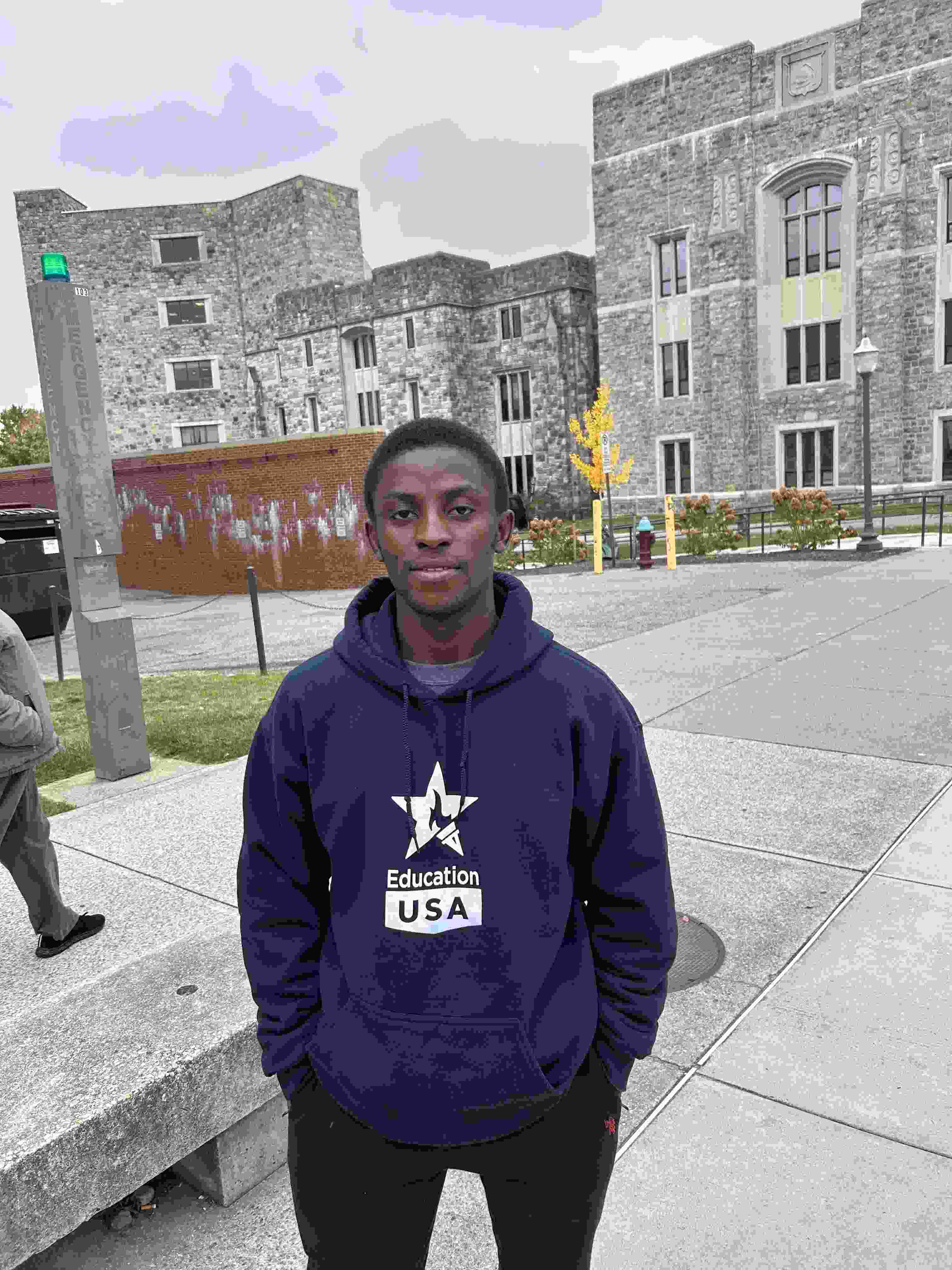 victor olayemi
2023 Beneficiary
read more
close (x)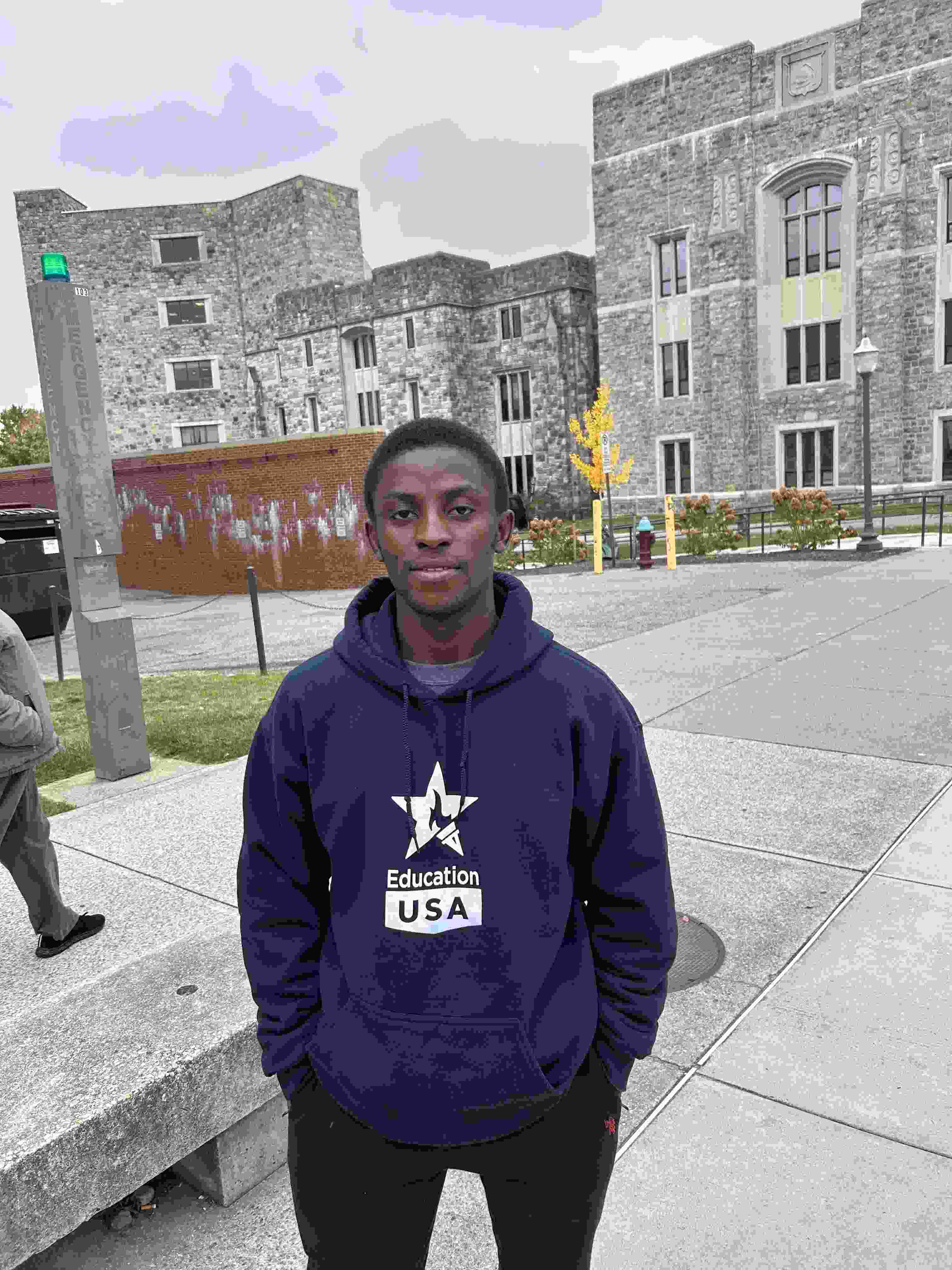 victor olayemi
2023 Beneficiary
Victor Olayemi is a first-class graduate of Consumer Sciences (Food, Nutrition, and Dietetics) from Obafemi Awolowo University, (OAU), Ile-Ife. His passion for community nutrition programs made him volunteer with the Maternal and Child Resource Initiative on Breastfeeding (MaCRIB), where he gained first-hand experience of community engagement to promote behavioral change.
He was one of the successful recipients of the EducationUSA opportunity funds program (OFP) for the 2022/2023 cohort. Through the mentorship provided by EducationUSA, He got a fully funded offer for his Ph.D. program in Human Nutrition, Foods, and Exercise from Virginia Tech.