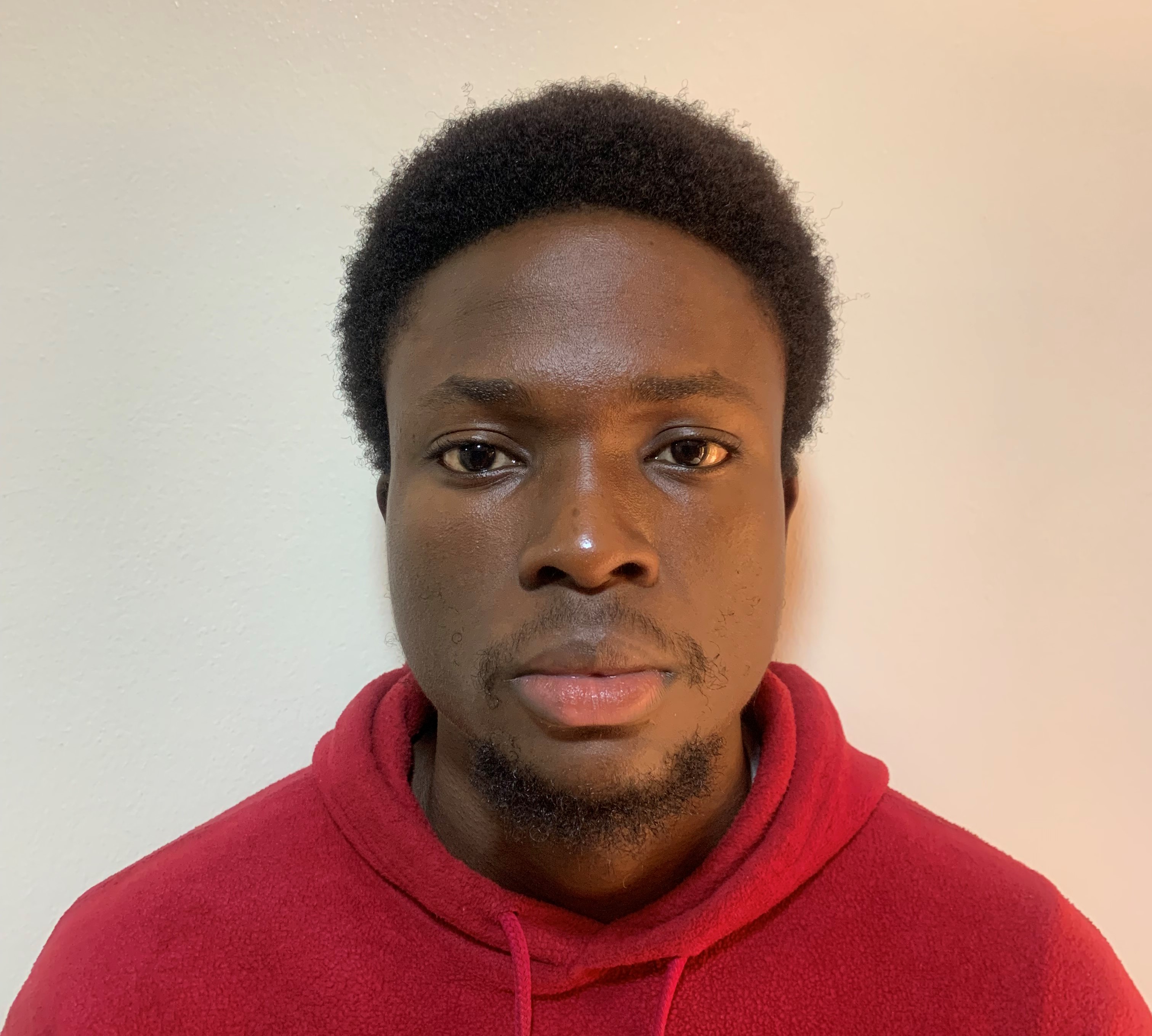 daniel ibukunoluwa
2022 Beneficiary
read more
close (x)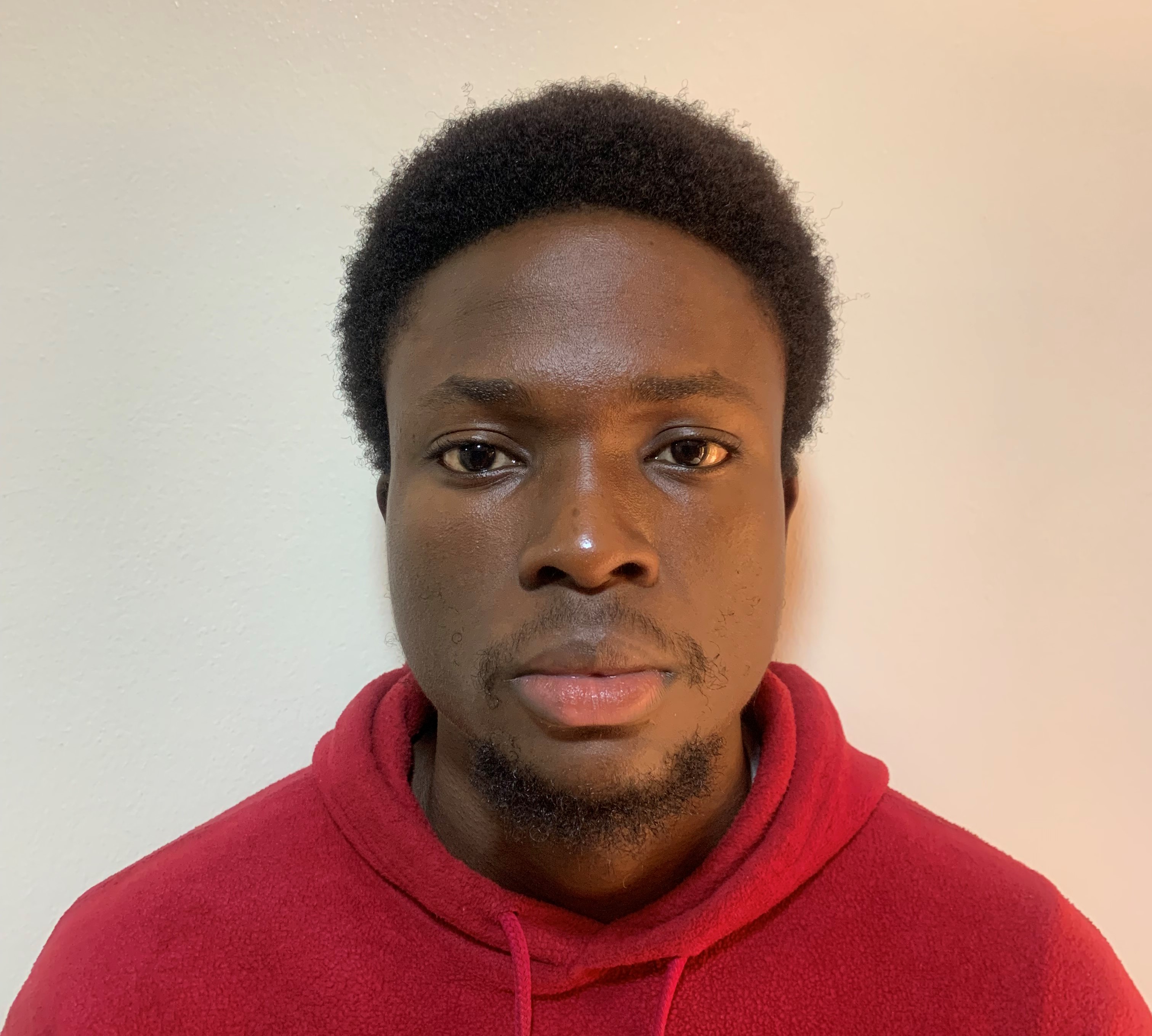 daniel ibukunoluwa
2022 Beneficiary
Daniel hails from Ilesa-East in Osun State in Nigeria and is the second born in a family of five. He grew up in Ipaja in Lagos State and had primary and secondary education in the same state. While in secondary school, he topped his class several times and won several awards. Growing up wasn't easy for his family. His parents sacrificed their comfort to ensure he and his siblings went to school. Throughout his secondary school education, his parents were usually in debt to pay his school fees. His constant turn out of good grades every semester was the motivation that kept his parents going and not discouraged.
He proceeded to The Obafemi Awolowo University, Ile-Ife, Osun State, Nigeria, in 2015. He graduated with a First Class Honours degree in Mechanical Engineering and was among the only four students to finish with a First Class in a class of over 70 students. Something exciting about this guy is that in his 100level first semester on campus, he started with a CGPA of 3.88/5.00, and he was eventually able to cross the 4.5 mark due to his penchant for in-depth studying, perseverance, diligence and because of his burning desire to make his family proud. Daniel led several group projects during his program and topped his class several times.
During his undergraduate days, he took tutorials on several challenging and complex courses for his classmates and other students at the Department of Mechanical Engineering. He was also the course representative for his final year class and a department teaching assistant. He was a vibrant member of the Nigerian Institute of Mechanical Engineers (NiMechE) Student chapter. During the NiMechE'19 student week, he anchored a Plant Design Management System (PDMS) Software training, where he trained students on "Modelling a Compressor SKID via the PDMS Software". Also, as a student member of the Society of Petroleum Engineers (SPE), he was part of the Local Organizing Committee (LOC). He was always in charge of creating awareness for several SPE programs on campus.
He also had an internship stint with the National Engineering and Technical Company (NETCO) Limited (a subsidiary of the Nigerian National Petroleum Corporation), where he learnt how to design several mechanical types of equipment in oil and gas plants, using up-to-date design codes, standards and software. Daniel also plays the keyboard in his local church and strongly supports Arsenal FC.
Daniel has always desired to further his studies in Mechanical Engineering and had so many unanswered questions on how to go about it. During the lockdown in 2020, he heard about the EducationUSA Opportunity Funds Program from a "How to School in the U.S." webinar anchored by a fellow OFP scholar, Adeyemi Kayode, and he prepared to apply during the coming year. During his National Youth Service in 2021, he applied for the 2021/2022 OFP program and got selected among 33 other scholars. Through the help of his EducationUSA advisers and mentors, he got admitted into eight schools and had three fully funded offers. Daniel proceeded to the University of Nebraska-Lincoln, United States, for his PhD program in Mechanical Engineering with a research focus on Additive Manufacturing and Micro/NanoScale Materials (Nanotechnology). Daniel says, "I am very grateful for the EducationUSA OFP program because my dreams have come true through the program, and I am very optimistic about the future. There was no way I could have afforded the necessary fees to apply to schools in the US. Our advisers are the best. They pushed us, prepared us and made the path easy to land the fully funded offer. I am nothing but thankful."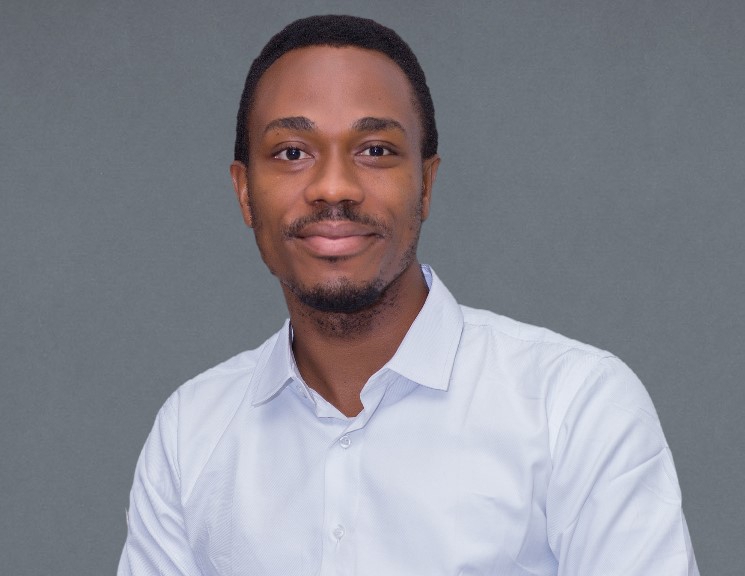 dolor roy enarevba
2022 Beneficiary
read more
close (x)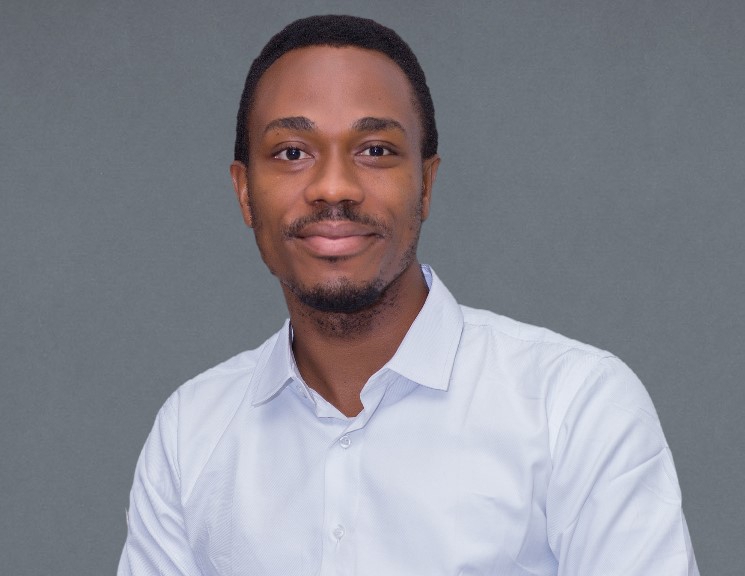 dolor roy enarevba
2022 Beneficiary
Dolor completed his bachelor's degree in Mechanical Engineering with First Class Honors in 2015 from the Federal University of Petroleum Resources, Delta State. During his undergraduate days, Dolor was the Chess Captain and the Sports Secretary for the Student Union Government for two terms. He represented his university in both National and International chess tournaments.
Dolor is also an EducationUSA Opportunity Fund Scholar who received a Graduate Research Assistant position worth $53,000 from Oregon State University, where he is currently pursuing a PhD in Mechanical Engineering. His research area is in Sustainable Life Cycle Engineering, and he focuses on understanding the Industrial Processes and Environmental Impact of Hemp Production.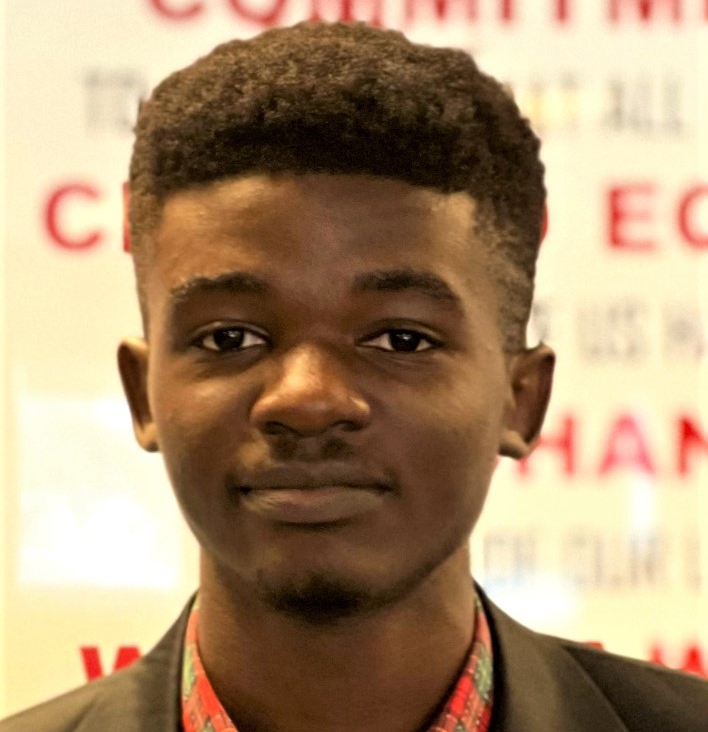 elijah samuel umana
2022 Beneficiary
read more
close (x)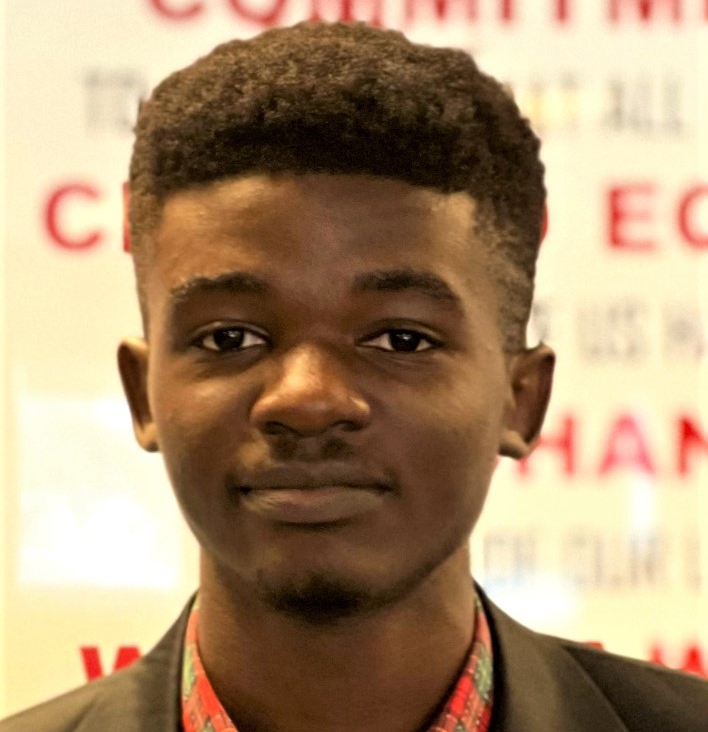 elijah samuel umana
2022 Beneficiary
Elijah Samuel Umana was born and raised in the northern part of Nigeria, where he completed his Primary and Junior Secondary education. However, he is originally an indigene of Akwa Ibom state, where he completed his Senior Secondary education. Elijah graduated from Centenary Star College in Uyo, Akwa Ibom State, where he served as the Valedictorian of his class, the Senior Prefect of his school, and President of the Junior Engineers, Technicians and Scientists (JET's) Club. He also led his non-profit organisation, Vortec, which sought to connect and train young innovators in his school using human-centred design thinking to apply STEM skills in solving problems. Throughout his high school years, Elijah constantly demonstrated exceptional academic excellence and served as a source of inspiration to his peers through his purpose-driven leadership.
Elijah was widely known for his passion for bringing prototypes of his innovations to life using the limited resources he had. Inspired by the unstable power supply in his community, in 2018, he created a solar-powered multifunctional digital eyeglass for students that could emit light configured for reading at night, charge smartphones, and even play music through its internal earphones. This innovation led him to win the 2018 Indomie Independence Day Intellectual Bravery Award, amongst other national recognitions. As the President of JET's club, he led several projects, one of which included an automatic wristwatch sanitiser sprayer his team worked on in response to the Covid-19 outbreak. After being commended by his State's Commissioner for Education, he was selected to represent Akwa Ibom State at the 21st National JET Competition. At the competition, He emerged with a Certificate of Merit Award for his exceptional performance and for being one of the top 4 finalists out of 36 competing states.
After getting selected as an EducationUSA Opportunity Funds Scholar, Elijah decided to take a gap year, during which he majorly dived into his interest in scientific research while attempting to expand his non-profit organisation, Vortec. He became one of the only five students in Nigeria selected to participate in the pioneering BUILD Nigeria cohort program and hence partook in their Summer Research Peer Mentorship Program. He was also chosen as a Young Researcher at the Junior Academy by the New York Academy of Sciences, where he participated in 120 days of research challenges. Elijah ended up amassing four research papers centred on sustainability and innovation in environmental, climate change, and energy fields. His team's research on enhancing the use of flexible electricity led him to become a Winner of the Junior Academy Flexible Electricity Challenge. Outside of STEM, Elijah loves listening to classical and jazz music. He taught himself to play the piano and acoustic guitar and volunteered as the pianist for his Church's choir.
Elijah received admission into various competitive institutions ranging from partial to full-ride scholarships. These include Minerva University, Howard University, University of Southern Missippi, and more. Elijah has resumed at Minerva University, California, on a full-ride need-based scholarship where he hopes to major in Computer Science & Artificial Intelligence.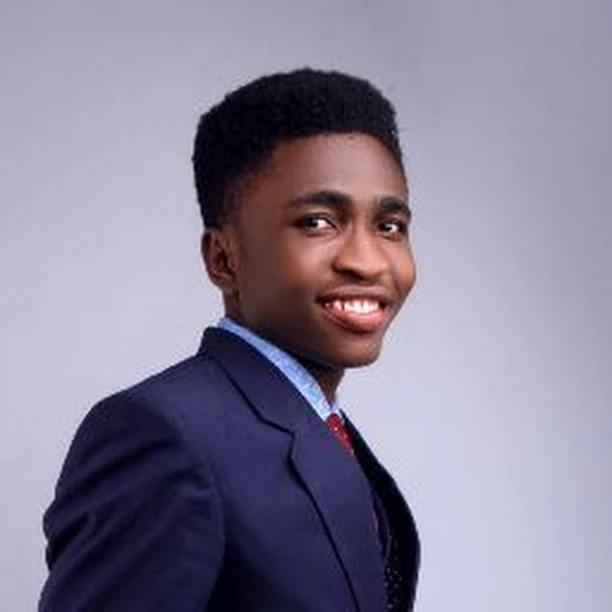 emmanuel chibueze obasi
2022 Beneficiary
read more
close (x)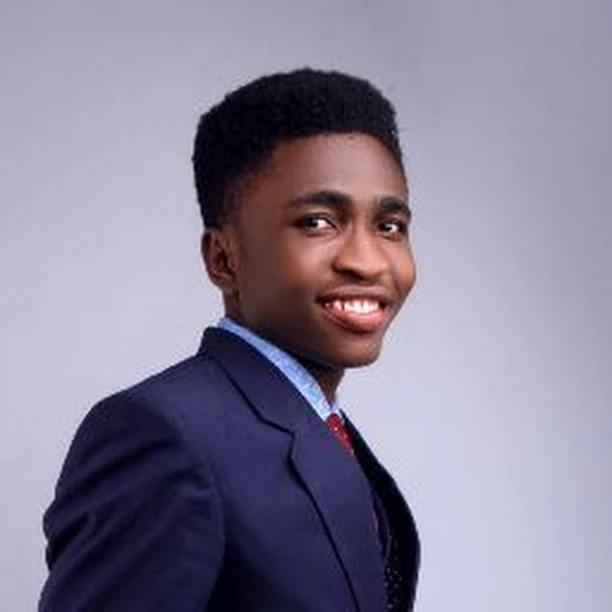 emmanuel chibueze obasi
2022 Beneficiary
Emmanuel Chibueze Obasi hails from Ehime Mbano IMO state and graduated in 2019 from the Federal University of Technology Owerri as the second-best student in the department of Petroleum engineering with a first Class CGPA 4.59.
EmmanuelChibueze Obasi while a student of the University, won numerous leadership and academic awards. He won the International Outstanding student Chapter award as the President of the society of petroleum engineers. He represented his school in a team of five and won the 2019 national petroleum Quiz competition. He got admission into 4 schools for his Masters and PhD Degree program in Petroleum Engineering in the United States of America and Finally selected a Fully funded Master's degree with an Option of a PhD in the University of Wyoming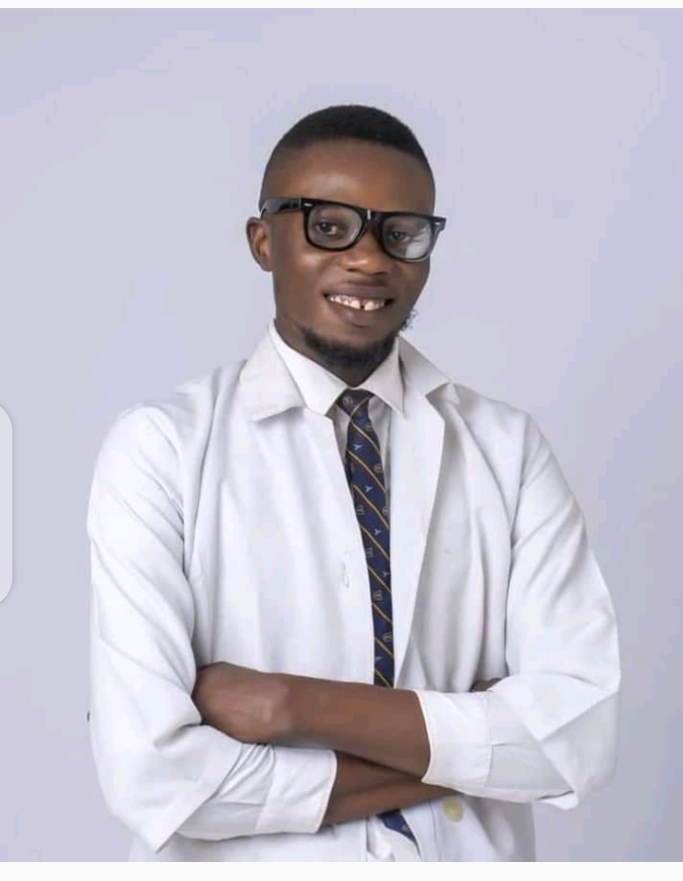 emmanuel chijindu allwell
2022 Beneficiary
read more
close (x)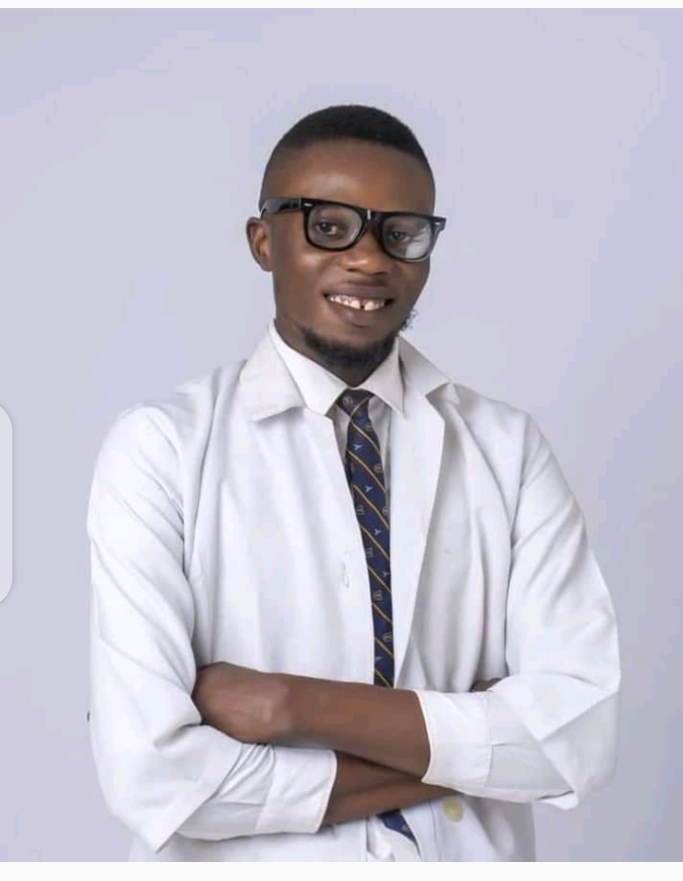 emmanuel chijindu allwell
2022 Beneficiary
Emmanuel Chijindu Allwell is a first-class graduate of Microbiology from the University of Benin. Allwell obtained distinctions in all his Microbiology courses to emerge as the second-best graduating student in his department. During his undergraduate, he volunteered with Smile With Me initiative in raising cervical cancer awareness across Nigeria and Africa in general. He also volunteered with UNESCO Youth Peace Project in championing peace campaigns on the role of youth and religious leaders on national security and peace.
During his NYSC, Allwell worked as a graduate teaching assistant at Plateau state college of Nursing and Midwifery where he lectured on Bacteriology, Virology, and Immunology. His flair for research secured him a spot at G-IMPACT 360 Research and Diagnosis Center where he employed standard microbiology, bioinformatics, and molecular biology tools in carrying out research in the areas of infectious disease prevalence, microbiomes, and probiotics as well as microbial biotechnology.
Allwell is a product of multiple research experiences and local and international conferences. He has participated in several professional development programs including the Bacterial Genomes and Bioinformatics virtual program, offered by the Wellcome Connecting Science and Sanger Institute, University of Cambridge. He is an active member of the American Society of Microbiology and the Nigerian Society of Microbiology and has two research papers under review. He volunteers with the Platform Foundation Nigeria where he works with victims of religious, social, and economic crises to help them find well-meaning succor. Allwell owns a mentorship platform-LEARN WITH ALLWELL which provides educational opportunities to university aspirants and he was the convener of the EUREKA Science Project in 2021. Allwell secured a fully funded Ph.D. offer in Microbiology (Medical Microbiology and Bacteriology) at the University of Tennessee, Knoxville worth $69,692 per annum.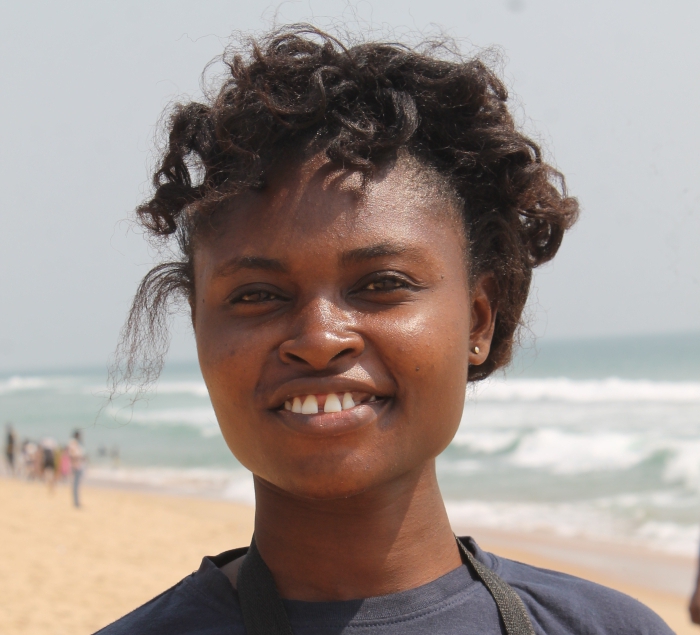 esther nosazeogie
2022 Beneficiary
read more
close (x)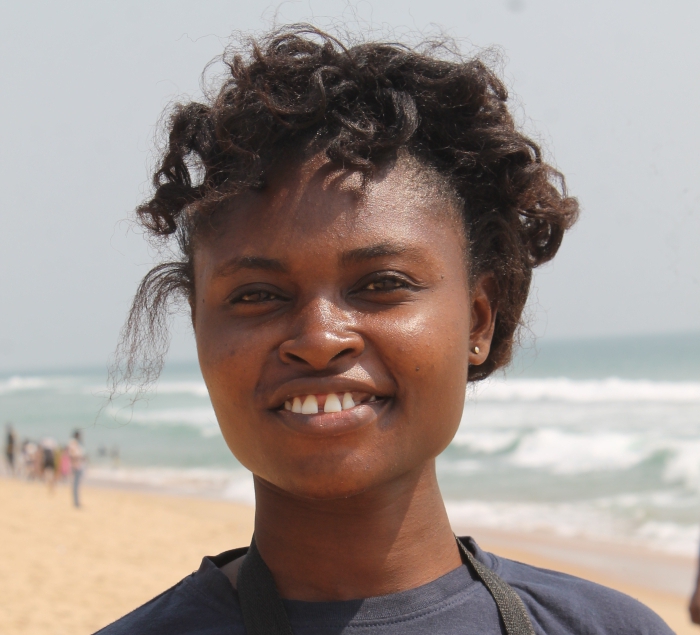 esther nosazeogie
2022 Beneficiary
Esther Nosazeogie is a conservation biologist and science writer based in Lagos, Nigeria. She is also a Research Officer at the Nigerian Institute for Oceanography and Marine Research. An alumna of the A. P. Leventis Ornithological Institute, Esther, is interested in studying the role of top predators (especially birds) in coastal and marine ecosystems towards their management and conservation. Esther is also passionate about communicating conservation science to nonscientists and hosts a publication (newsletter/podcast) at naturestorynigeria.substack.com, which focuses on local conservation work. She serves as one of the 2021/2022 ambassadors of the East Atlantic Flyway Youth Forum.
Esther is now an EducationUSA Opportunity Fund Scholar. She got a fully-funded PhD position in the School of Marine and Atmospheric Sciences at Stonybrook University, where she is currently majoring in Marine Sciences.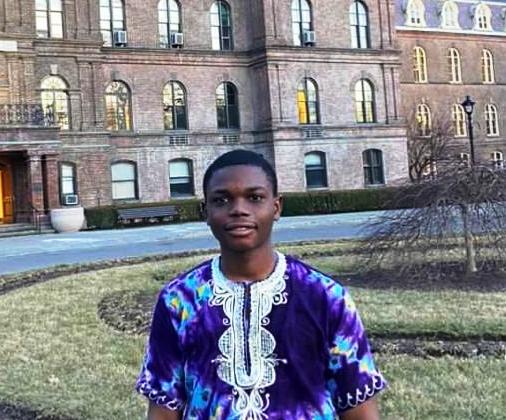 ezekiel ekanem
2022 Beneficiary
read more
close (x)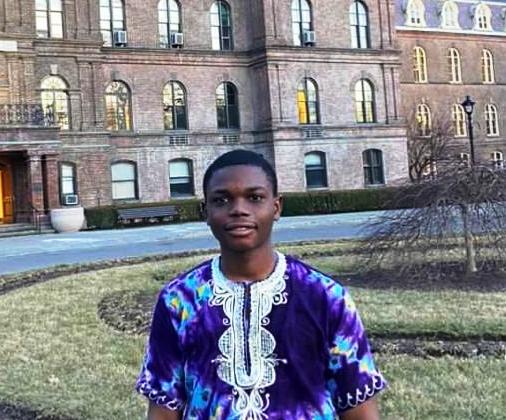 ezekiel ekanem
2022 Beneficiary
Ezekiel Okezie didn't think I will ever be given the privilege to study in the United States. He never even tried to dream of it. Having lost his Father in high school and helping the mother sell firewood to be able to cater for the family, Ezekiel never saw the ray of light amidst the many challenges as he went through school. Even when he heard of EducationUSA and the Opportunity Funds Program (OFP) for the first time, he pushed it aside because he never felt qualified to be one who should be considered for such an opportunity. Today Ezieke will forever be grateful for giving it a try.
He prepared for the SAT exam well, and the opportunity funds program basically made it possible for him to not only go through the application process but also travel to the United States all upfront costs paid. More importantly, the program was there with me every step of the way while I prepared for exams, my college application, wrote my essays, mock test and college interviews, and daily advice. Their body of alumni, which he is proud to be part of, was immensely helpful as he went through the application process. Indeed, it is one big community, one that helped me achieve what I thought would be impossible. Now, I did not only dare to dream but was given the right tools to execute those dreams
I got into Vassar College to study computer science with full funding. If i could do it, you can.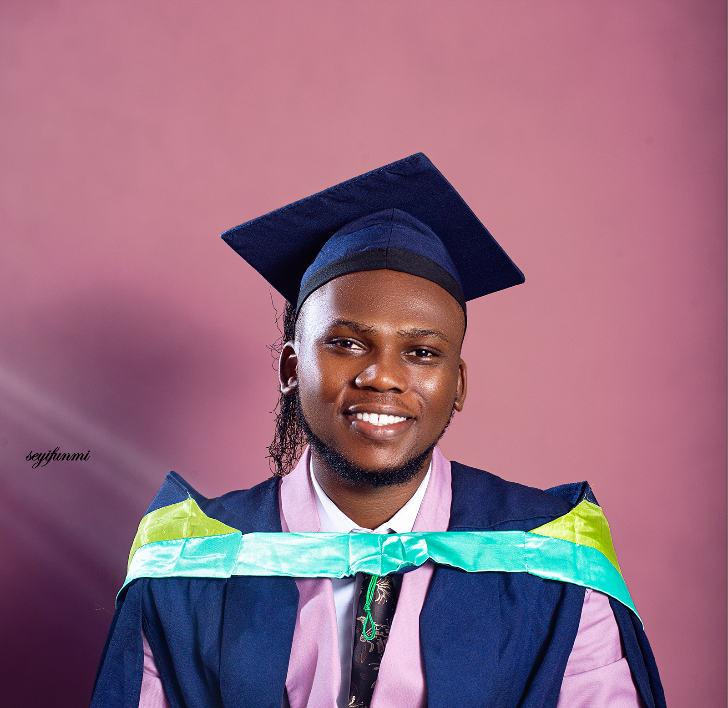 festus adegbola
2022 Beneficiary
read more
close (x)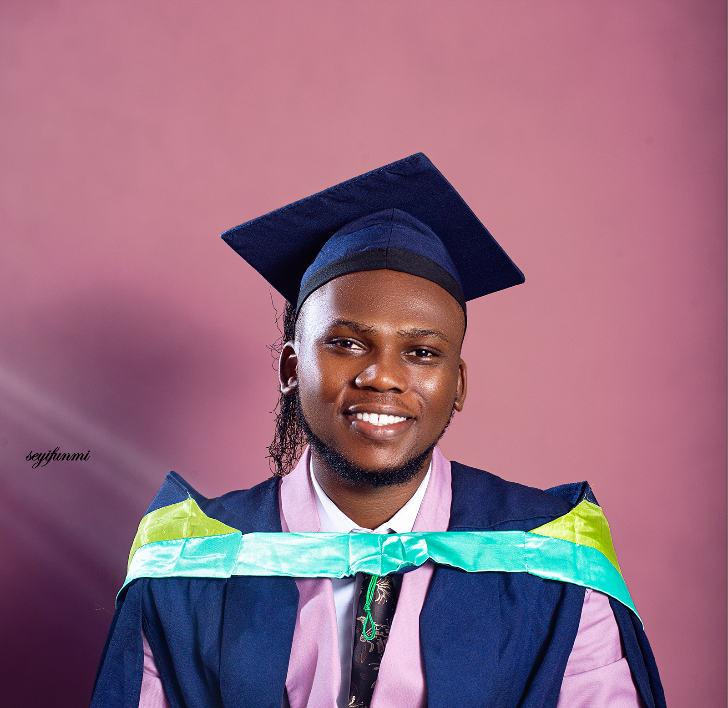 festus adegbola
2022 Beneficiary
Festus Adegbola received a Bachelor of Science degree in Wildlife Management from the University of Ibadan in 2020, where he graduated as the Best Graduating Student in his department and faculty. Festus actively participated in various leadership roles during his studies. As an undergraduate of Ibadan, Festus served as the President of the Faculty of Renewable Natural Resources Students' Association with over 700 students. He initiated diverse training, seminars, tutorials, faculty lectures, and dinners that have been successful. Upon his graduation in 2020, Festus was also appointed as the Head of Capacity Building for the Nigerian Society for Environmental Conservation (NSEC). Part of his numerous contributions includes planning and executing a symposium to discuss the theme of ecosystem restoration on World Environment Day 2021. Additionally, He led a team to organize an essay writing competition with an environmental conservation topic to commemorate World Environment Day. The essay was targeted at youths to inspire a generation that will take positive actions to save their environment.
Festus Adegbola is an EducationUSA Opportunity Funds Program Scholar. He applied for the program in 2021 and was among 34 successful applicants selected out of over 2,500 candidates who completed an application. Festus secured a fully-funded offer from the University of Buffalo where he is presently undertaking a Doctoral program in Geography. His research area is Earth Systems Science, and he focuses on Ecosystem Monitoring for Management Applications. His project will develop an operational system and tools for monitoring the vegetation state of a fire-prone shrubland ecosystem. His study region is the Cape Floristic Region of South Africa, which contains 20% of Africa's plant diversity and is a Global Biodiversity Hotspot and UNESCO World Heritage Site.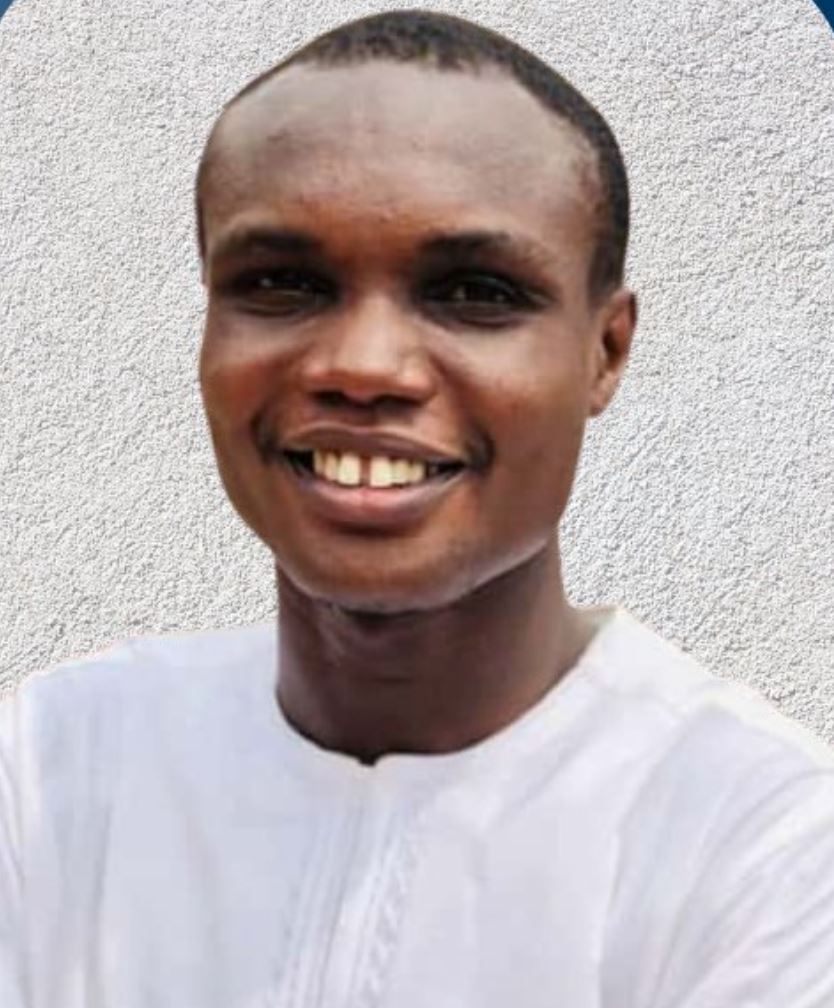 gift modekwe
2022 Beneficiary
read more
close (x)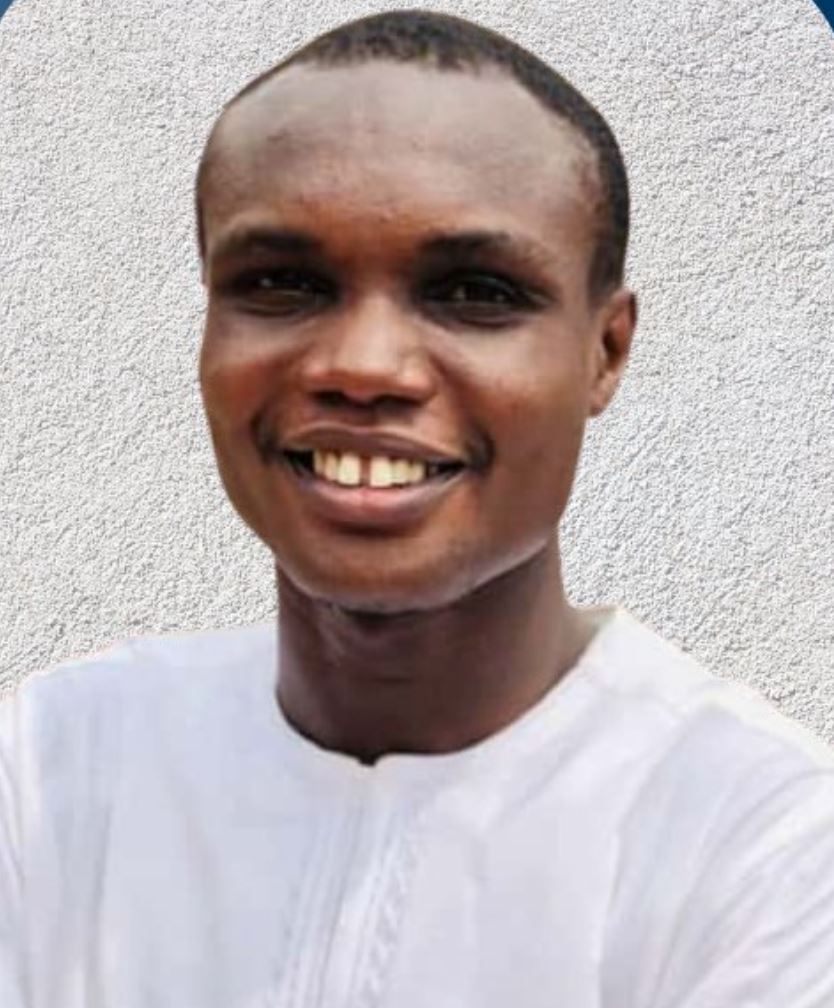 gift modekwe
2022 Beneficiary
Gift Modekwe is a graduate of Nnamdi Azikiwe University Awka. He was the Best Graduating Student in his department and bagged a first-class in Chemical Engineering. As an undergraduate, Gift won multiple scholarships and awards. Gift demonstrated excellent leadership skills serving as the Membership Monitoring Committee of the Society of Petroleum Engineers, Design team lead of the Department of Chemical Engineering. He also runs the Youth and Teens Alive Initiative, which aims to mentor and inspire young people to break barriers and become great societal achievers. Gift secured a fully funded Chemical Engineering Ph.D. offer at Texas Tech University. Congratulations scholar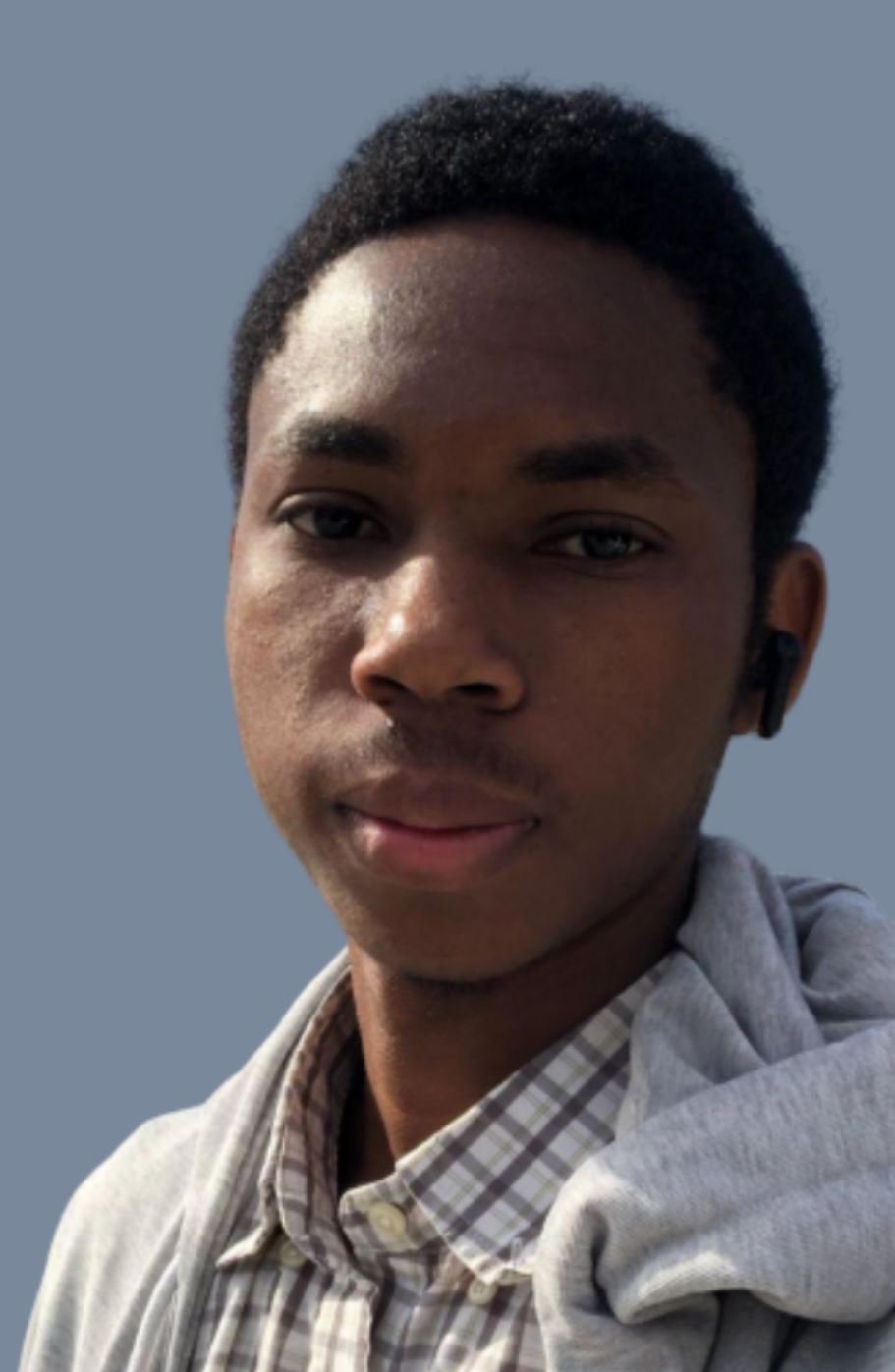 godson ajodo
2022 Beneficiary
read more
close (x)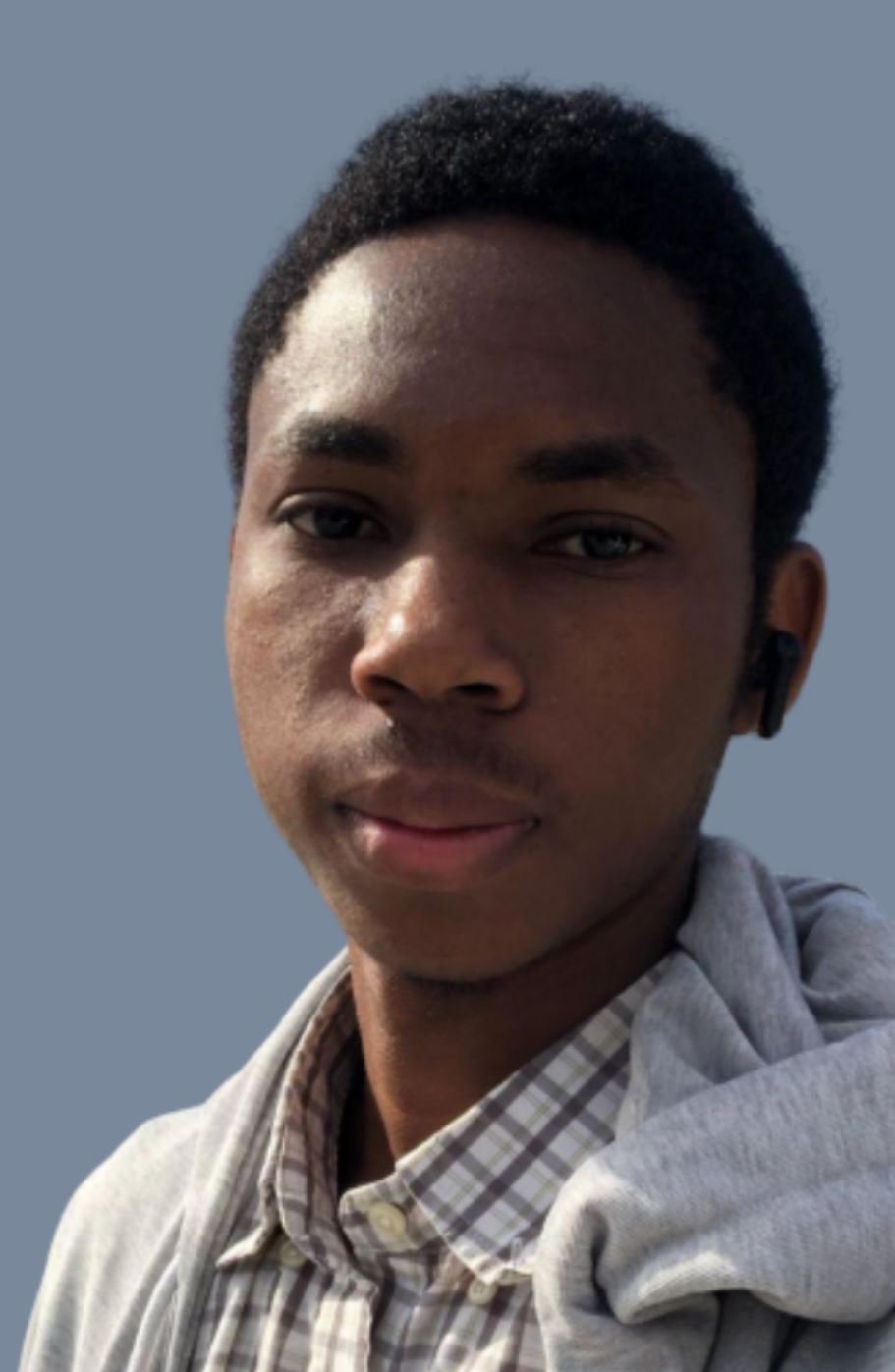 godson ajodo
2022 Beneficiary
Ajodo Godson hails from Ibaji LGA in Kogi State but lived in Adavi LGA in the same state since he was born. He is the seventh child of a family of nine. Going through school was challenging because of the family size, but his outstanding qualities paved the way for him through school. He was involved in many activities while in high school like mathematics, science, programming competitions, sporting activities like football, and short-distance races. I was a state bronze medalist in the Mathematics Olympiad in 2019, a national silver medalist in informatics in 2019, and a national representative in the International Olympiad 2020. I also participated in computer whizkids competitions and was a regional (North-Central) bronze medalist in other science competitions like "Cowbellpedia'' and "Interswitch Spark."
Apart from academic activities, he held three leadership positions in high school. He was the Senior Prefect boys, President of the Christian fellowship, JETS club President, and a sports team leader. After graduating from high school, He was still involved in tutoring students in the sciences and did a lot of personal projects in data science and software development. Due to his location, he never got to know about the opportunity funds program, he was recommended for the program and secured admission into Minerva University New Yock with full funding to study computer Science. Ajodo believes that your background doesn't determine your capabilities."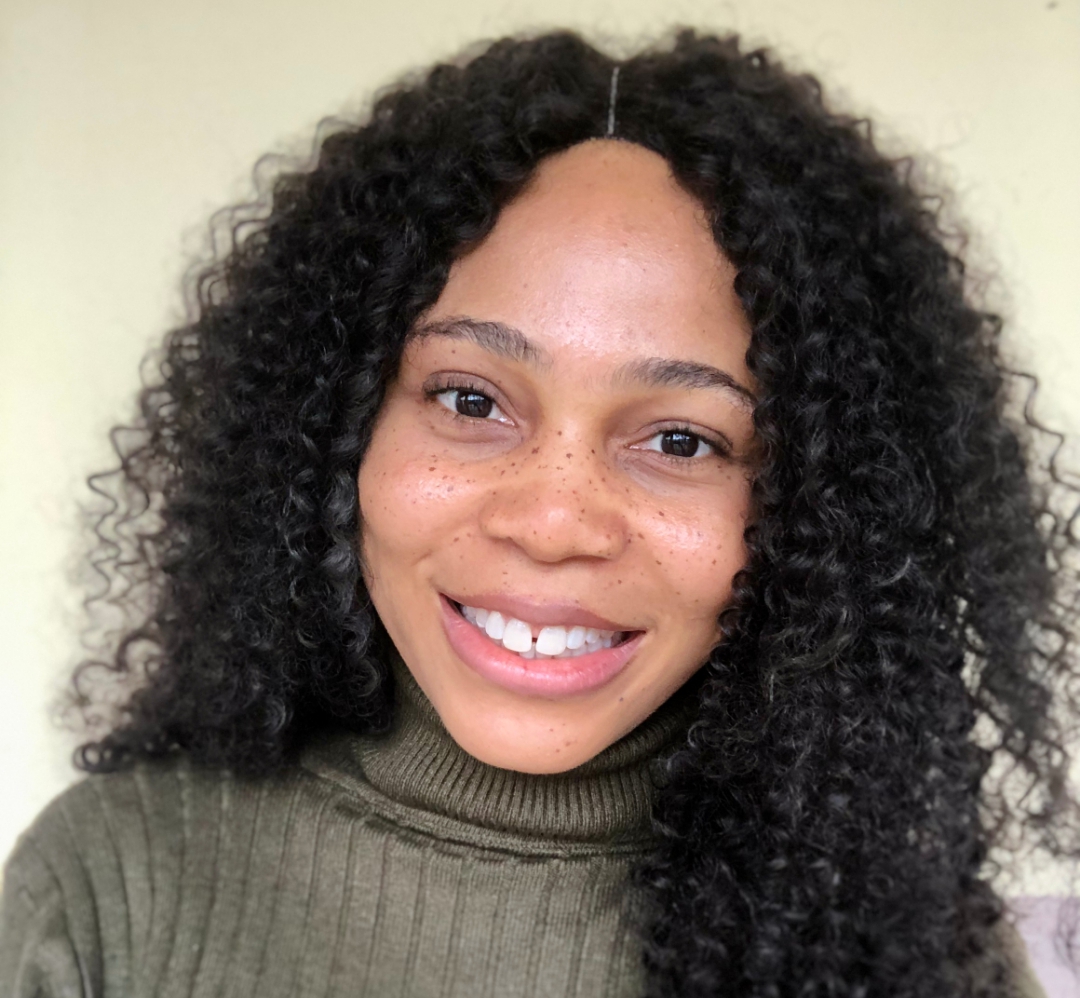 irene ibiwari ikiriko
2022 Beneficiary
read more
close (x)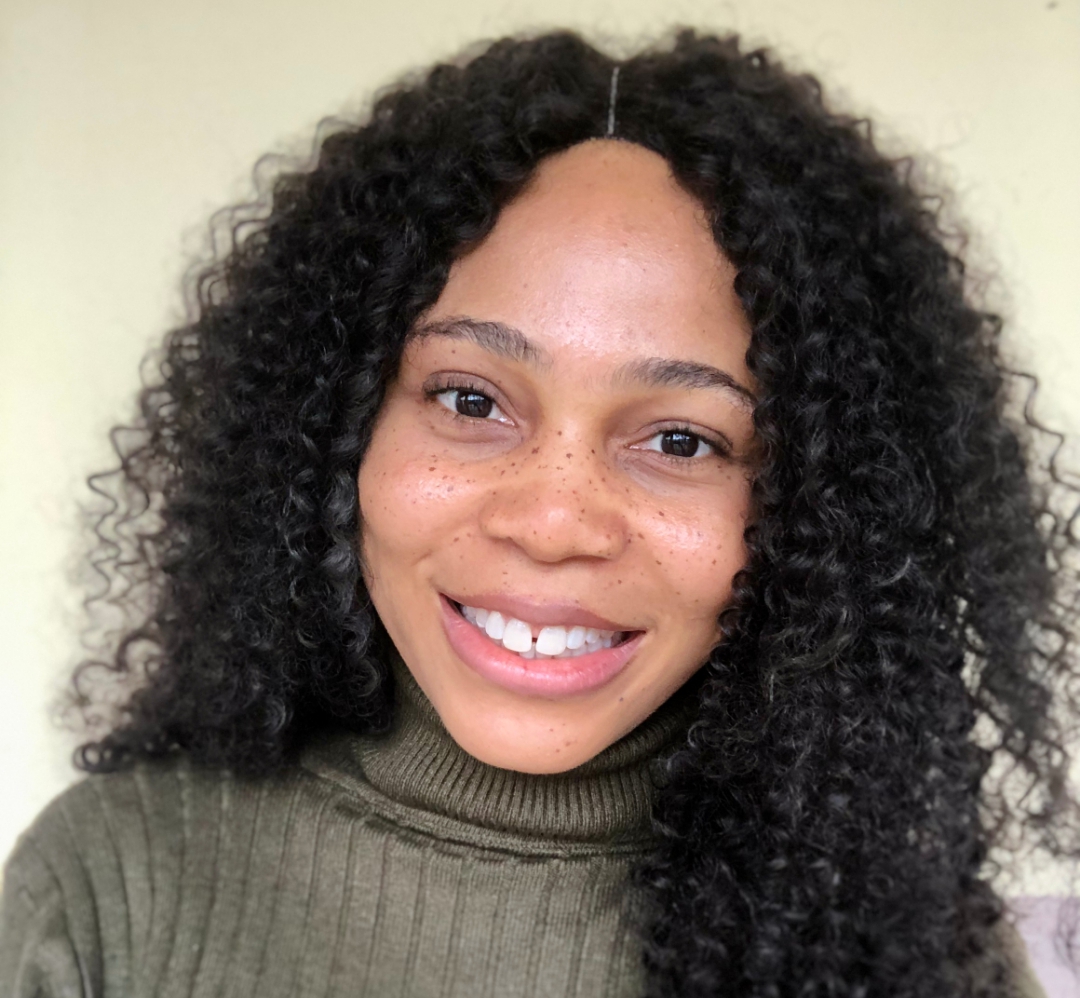 irene ibiwari ikiriko
2022 Beneficiary
Irene Ibiwari Ikiriko is a Plant Molecular Biologist and Assistant Lecturer at the University of Port Harcourt, Nigeria. She received a Bachelor of Science Education in Biology Education from the University of Port Harcourt, Nigeria, in 2017, recording the first time her department produced a First Class graduate since its inception. Recognizing the challenges with the global food system and wanting to become actively involved in scientific research towards crop improvement, she proceeded to the University of Lagos for a Master's degree in Cell and Molecular Biology with a specialization in plant breeding. She emerged as the best graduating student in the department with a distinction.
In further pursuit of her dream towards scientific contribution to diversifying the current global food system, Irene applied for and was selected to participate in the EducationUSA Opportunity Funds as a PhD applicant in 2021. Irene attests that "I have always primarily motivated myself towards success. However, being in a family with people experiencing similar stories as you and striving towards success steers something in you. It motivates you to try even harder than you could have imagined "trying" was possible. For example, I was motivated to shoot my shot at my PI after a boot camp session where conversations bordered around shooting your shot despite all else. I am forever grateful I sent that email that afternoon in August." In December 2021, Irene secured a fully funded offer at the University of Delaware to quantify crop biomechanics towards improving their yield, beginning in Summer 2022. As an OFP success story, Irene hopes to be the motivation that other outstanding students respond to, just as others were for her. Irene was also named one of the top applicants to the Plant Biology PhD program at UC Davis, where she is presently studying.
Outside the academic environment, Irene cheerleads the Dauntless Widows Foundation targeted crowdfunding tuition expenses for low-income widowed families in Nigeria and has been able to fund students from 20 families in the last four years.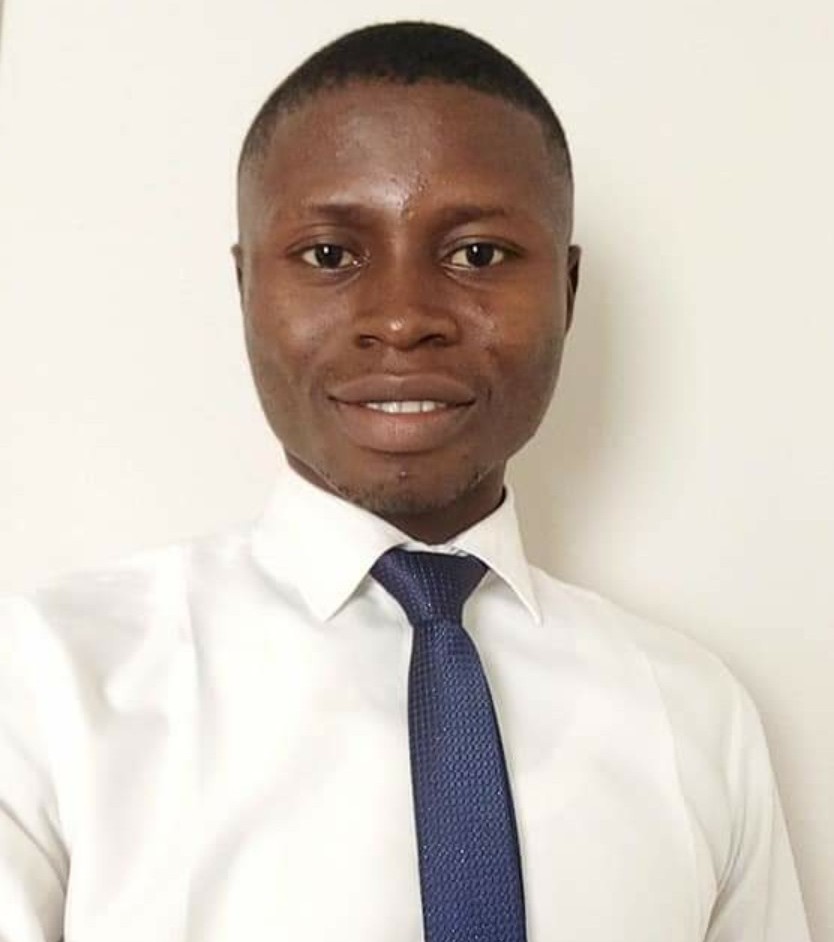 isaac ominiyi ogbogo
2022 Beneficiary
read more
close (x)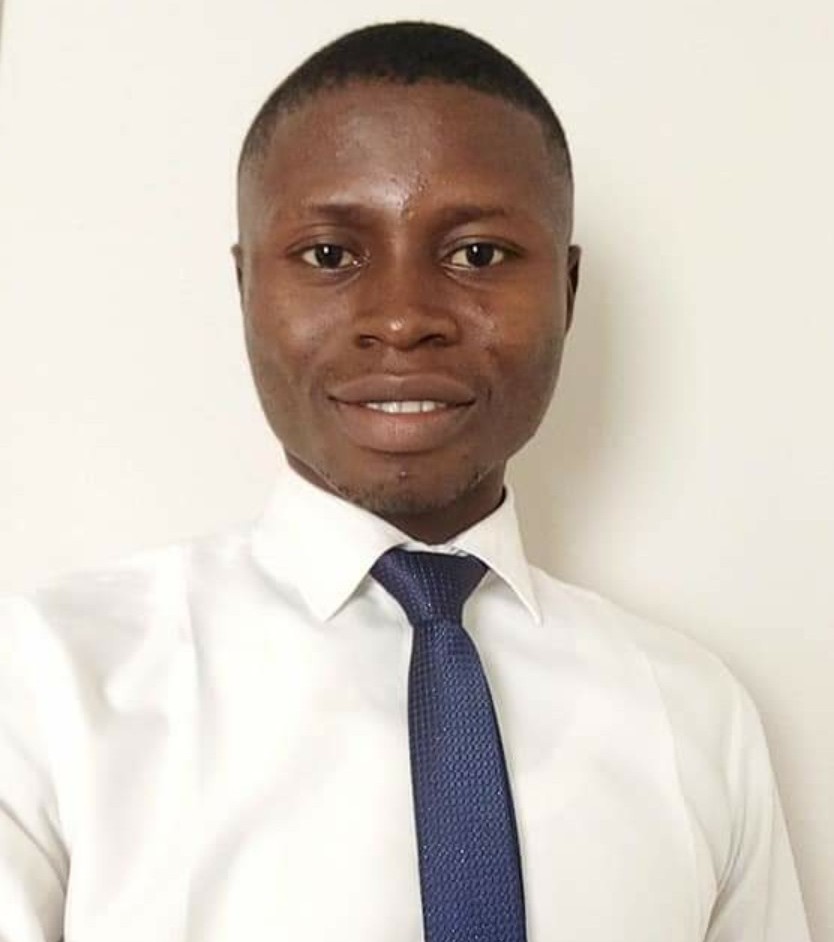 isaac ominiyi ogbogo
2022 Beneficiary
Isaac is a first-generation graduate in his family, it was very challenging for him during high school as he had to juxtapose schooling and farming most times. He managed the situation, served as the Senior Prefect of his secondary school, and proceeded to Benue State University. He continued to pursue academic excellence and graduated with first-class honors in Chemistry. Despite not having access to quality education in the early years, he solely depended on God's grace and worked very hard to achieve the extra mile and pursue excellence.
Today, Isaac is grateful to all the advisors at EducationUSA Abuja. Having been selected as an Opportunity Funds Program (OFP) scholar after he saw the information online, this undoubtedly was the turning point and game-changer in my life. Without the program, my dream of studying in the USA would have been so difficult. On this note, I encourage everyone out there to always prepare themselves for opportunities. Doing so will enable one to quickly leverage opportunities when they present themselves.
Prior to his selection as an OFP scholar, Isaac distinguished himself among his contemporaries by God's grace with outstanding academic performance. He also received several awards from the University such as the Federal Government of Nigeria Undergraduate Scholarship Award, David Mark Scholarship Award, Most Hardworking Student Award, and the VC Inter-Departmental Best Quizzer Award amongst others.
To everyone dreaming, he would say that your dreams are still valid even if they are bigger than you now. Do not wait until you figure out your life completely before you begin your journey, if not you may end up not starting the journey at all. Just start from where you are now, help is on the way for you. EducationUSA was the help he needed at this point, and it came my way to guide me to the US. Issac secured several admission but will be attending Sam Huston State University Texas for an M.Sc program in Chemistry.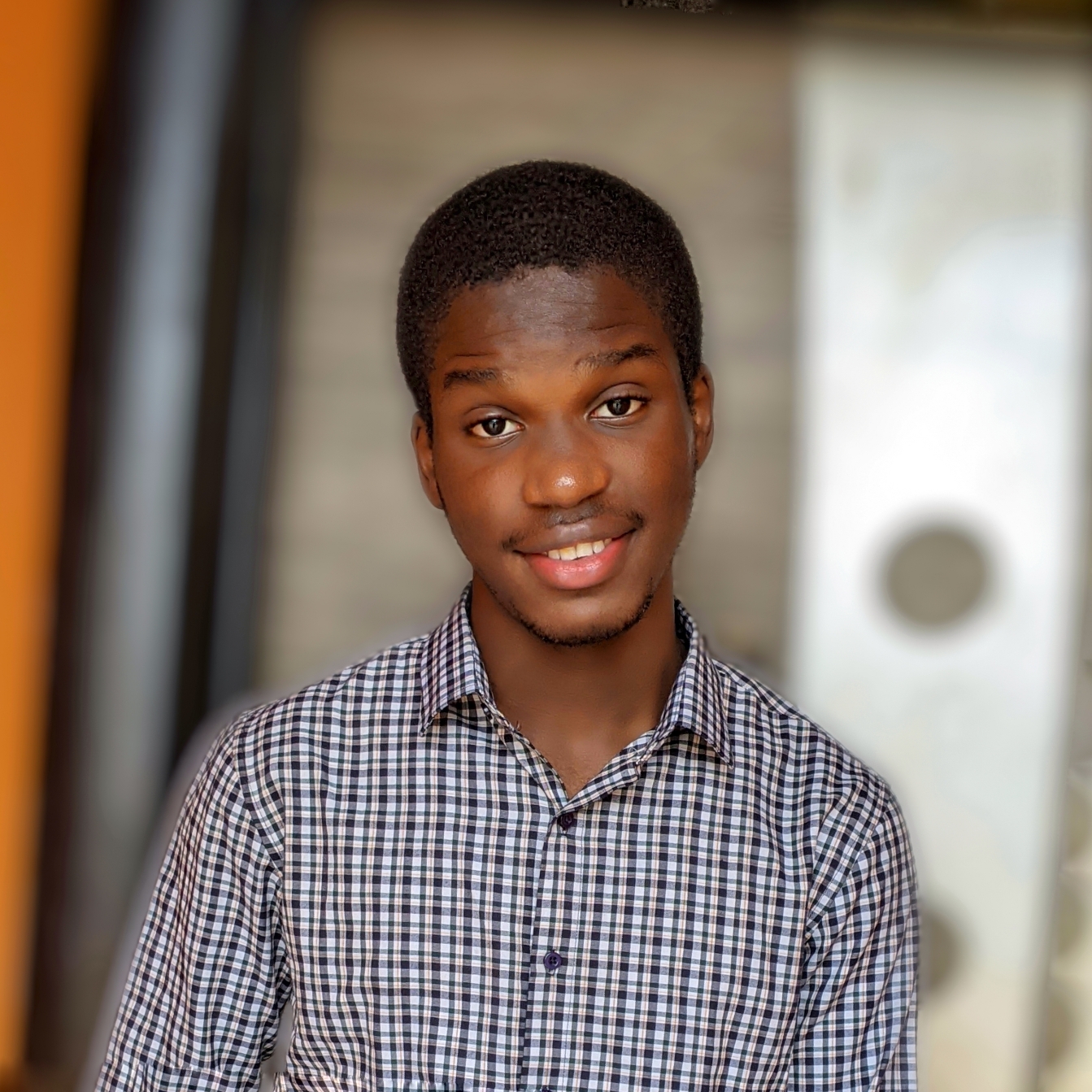 jeremiah omolewa
2022 Beneficiary
read more
close (x)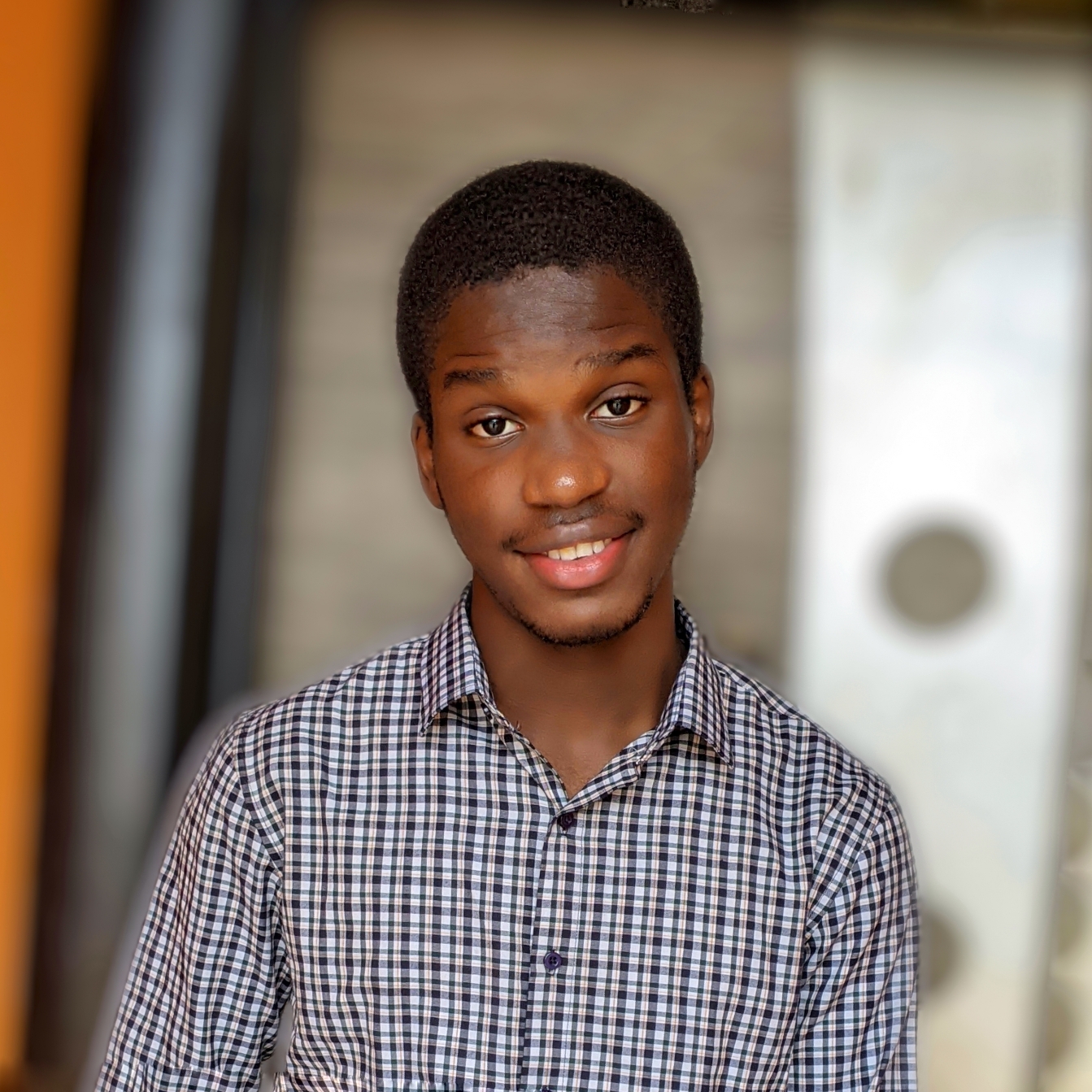 jeremiah omolewa
2022 Beneficiary
Jeremiah Omolewa was born and raised in Lagos. Ever since childhood, Jeremiah has kept a record of academic excellence. He graduated from his primary school as the overall best pupil. He also graduated from his high school as the valedictorian of the class of 2020
At Good Shepherd Comprehensive High School, Jeremiah proved to be a highly motivated, passionate, and outstanding individual who broke various academic records, including having the highest UTME score(338/400) in his high school's 25-year history, and he occupied numerous leadership positions. He represented his school in several competitions and came out as a top student in many, including being an award winner at the Nigerian Institute of Physics Competition, the first runner-up in the JETS interschool project exhibition, the second runner-up in the Awokoya National Chemistry Competition, to name a few. As the president of the JETS club, he revolutionized his school by creating several Arduino-based robots and repairing damaged school electronics. As the Captain of his high school choir, he led the choir to perform at various school events. He is a multi-talented individual with several skills like playing up to seven musical instruments, designing and sewing clothes(he sewed several nose masks during the pandemic), creating graphics & websites, and coding, to mention a few.
After his secondary school graduation, Jeremiah decided to take a gap year from formal education to apply to universities abroad. During this time, Jeremiah served as a graphics, communications, and administrative intern at EducationUSA. He received admission into competitive institutions with scholarships ranging from partial to a full ride. These include Swarthmore College, Fisk University, and Arizona State University.
Jeremiah is presently at Swarthmore College, Pennsylvania, on a full ride where he is double majoring in Computer Science and Engineering.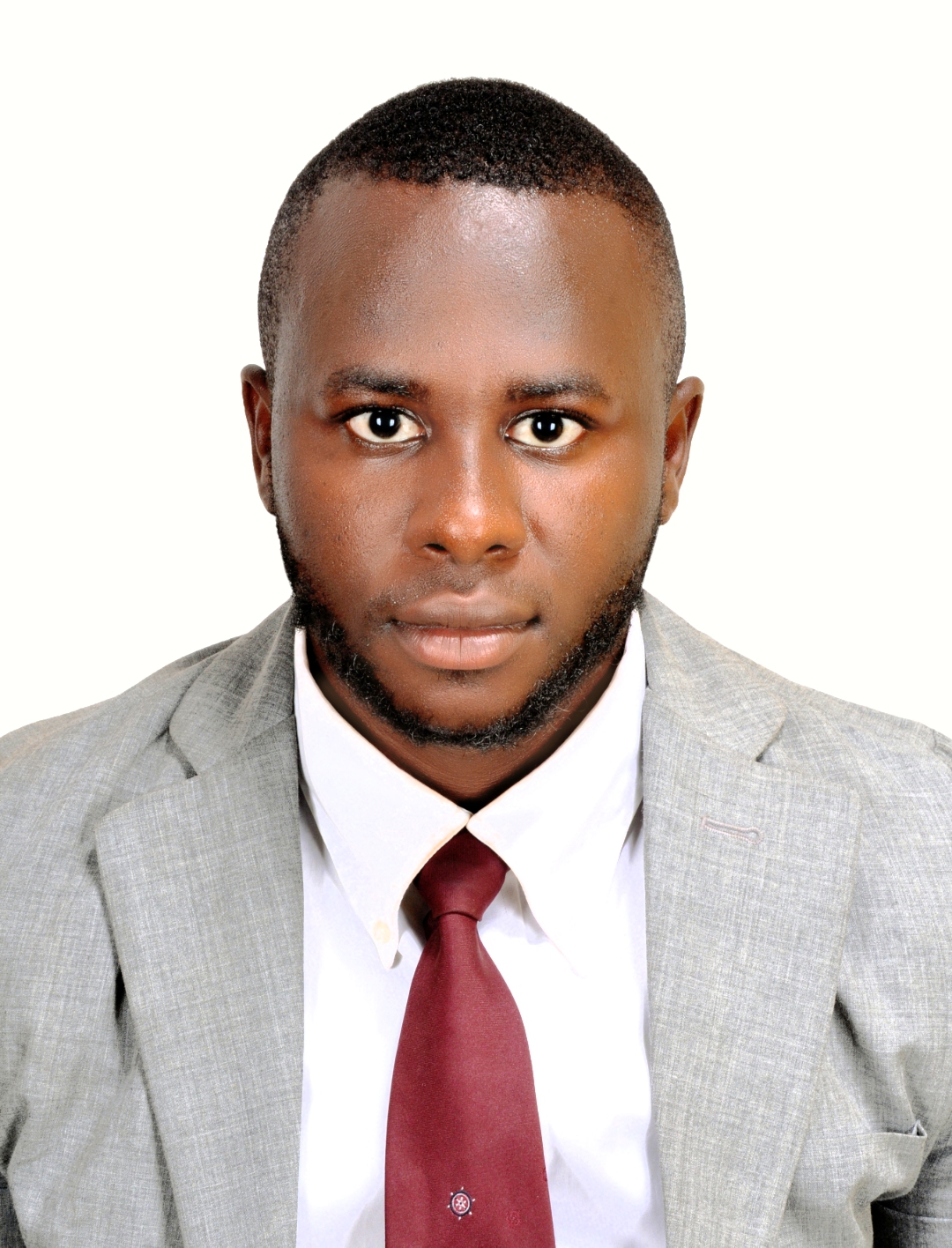 john izang
2022 Beneficiary
read more
close (x)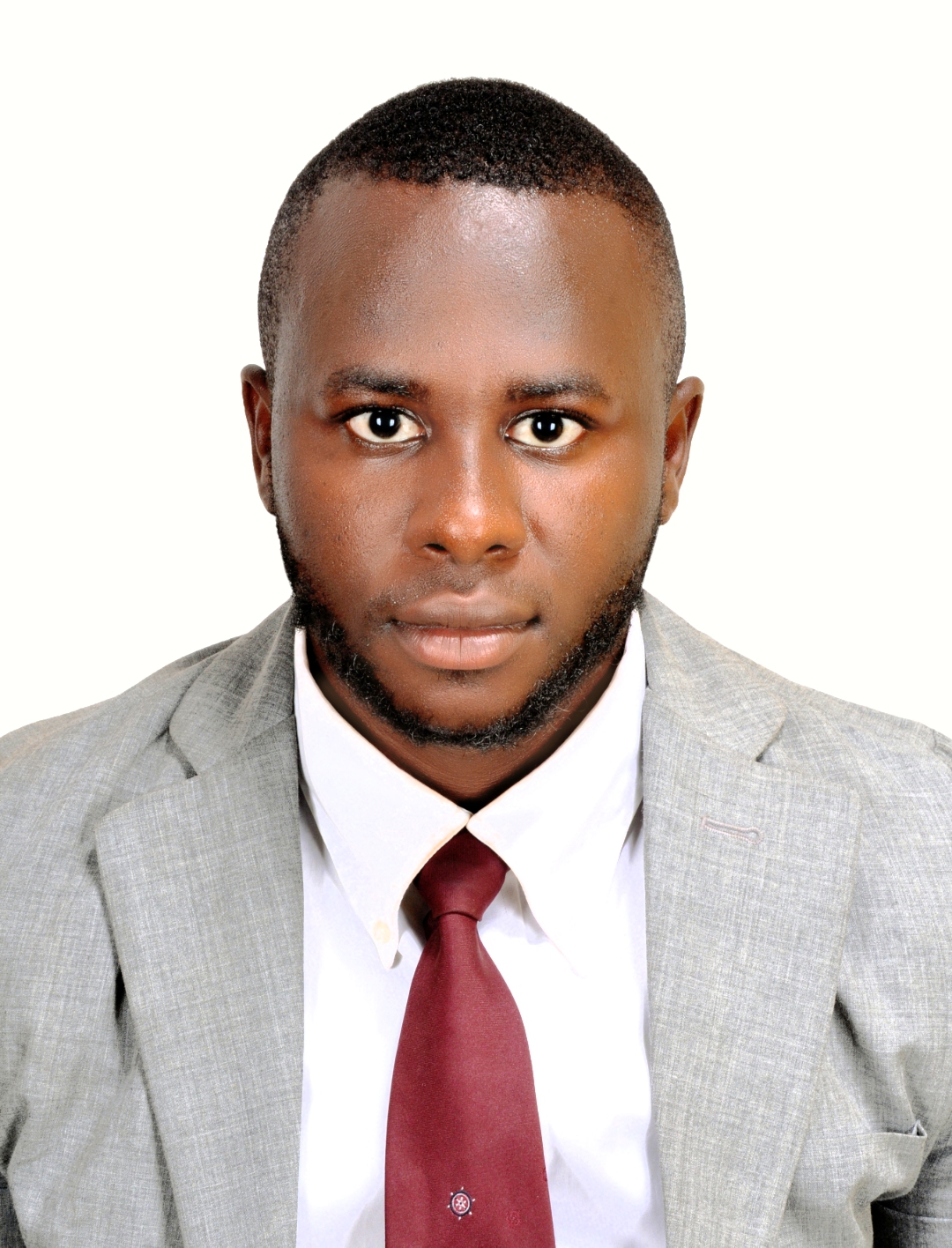 john izang
2022 Beneficiary
John graduated as the best-graduating student in his class. As an undergraduate at the University of Jos, he was an active member of the Student Chemical Society of Nigeria (SCSN). He is also an alumnus of the Kennedy-Lugar Youth Exchange and Study program (KL-YES) and a beneficiary of the IRIS Global Citizen Scholarship in 2016. As a KL-YES alumnus, he organizes and participates in regular Community Developmental Projects in various areas, from environmental sanitation to community sensitization on personal hygiene, building a more inclusive society, and many other humanitarian activities.
While participating in the KL-YES program, he was awarded various academic and volunteer service awards, including the US Presidential Award for Volunteer Service and the Fairfax JROTC Cadet of the Year award for the 2012/2013 session, and the Fairfax Super Scholar award for Foreign Exchange student. He loves Fashion Designer and is a Boys Scout Leader with the Nigerian Boys Scouts." He was selected as one of the opportunity funds Students and got a fully funded Ph.D. program at Wayne State University to study Chemistry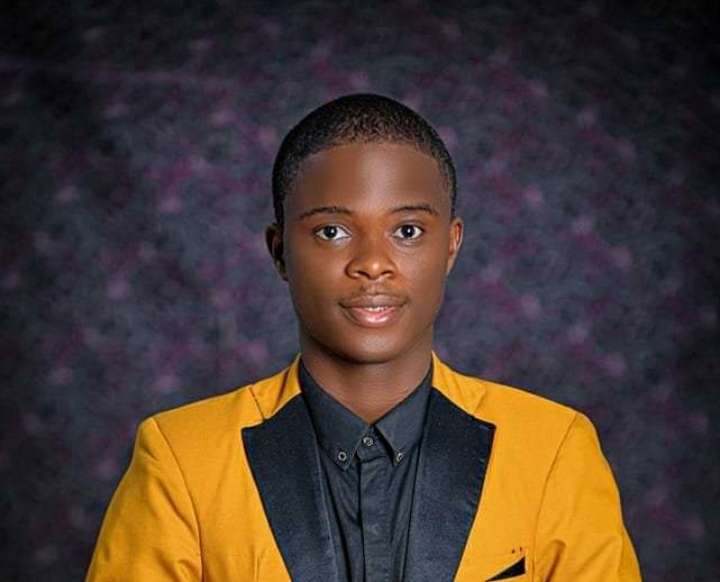 johnson adegboyega
2022 Beneficiary
read more
close (x)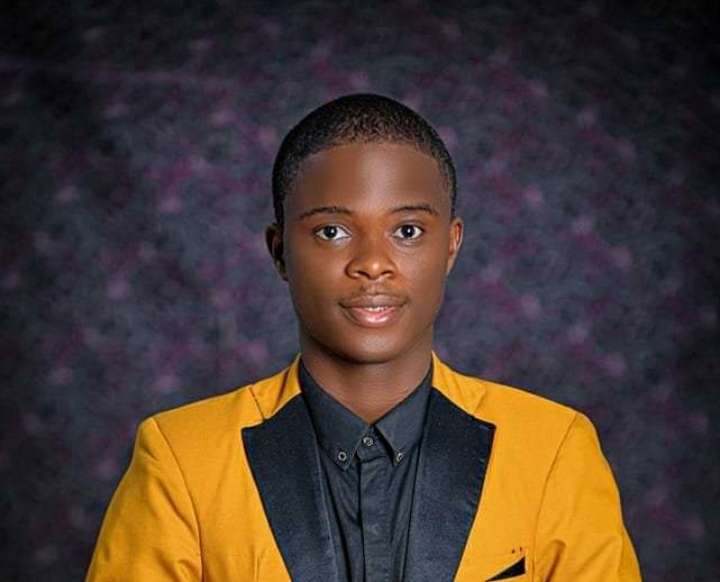 johnson adegboyega
2022 Beneficiary
Johnson Adegboyega completed his bachelor's degree from the Federal University of Technology Akure, where he graduated as one of the best students in the Department of Agricultural Engineering. During his undergraduate study, Johnson participated in different leadership and extracurricular activities. He served as the Assistant State Coordinator for Food and Gene Initiatives. He volunteered for Get Education, Get a Skill and Give Information Fight the Flood, working towards achieving sustainable development goals.
After his second attempt, Johnson Adegboyega was selected as an EducationUSA Opportunity Funds Program Scholar in 2021. He was one of 34 successful applicants chosen out of over 2,500 candidates who completed an application. He has proceeded to Purdue University for a Master's in Agricultural Engineering and specializing in Food Process Engineering.