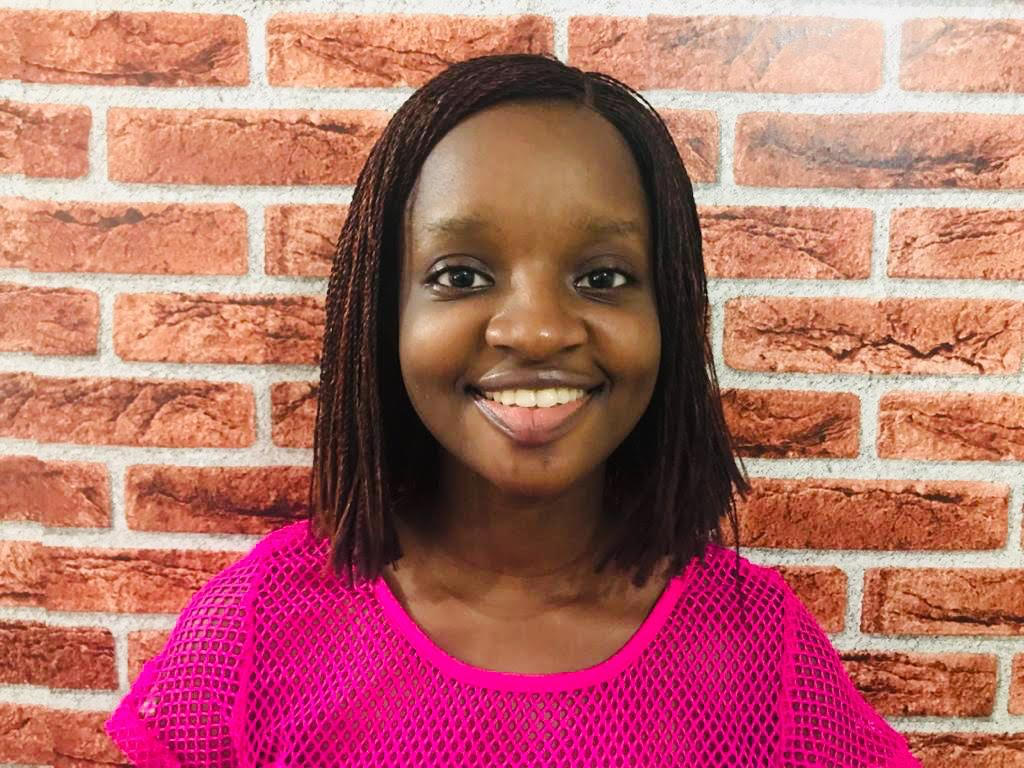 victory yinka-banjo
2021 Beneficiary
read more
close (x)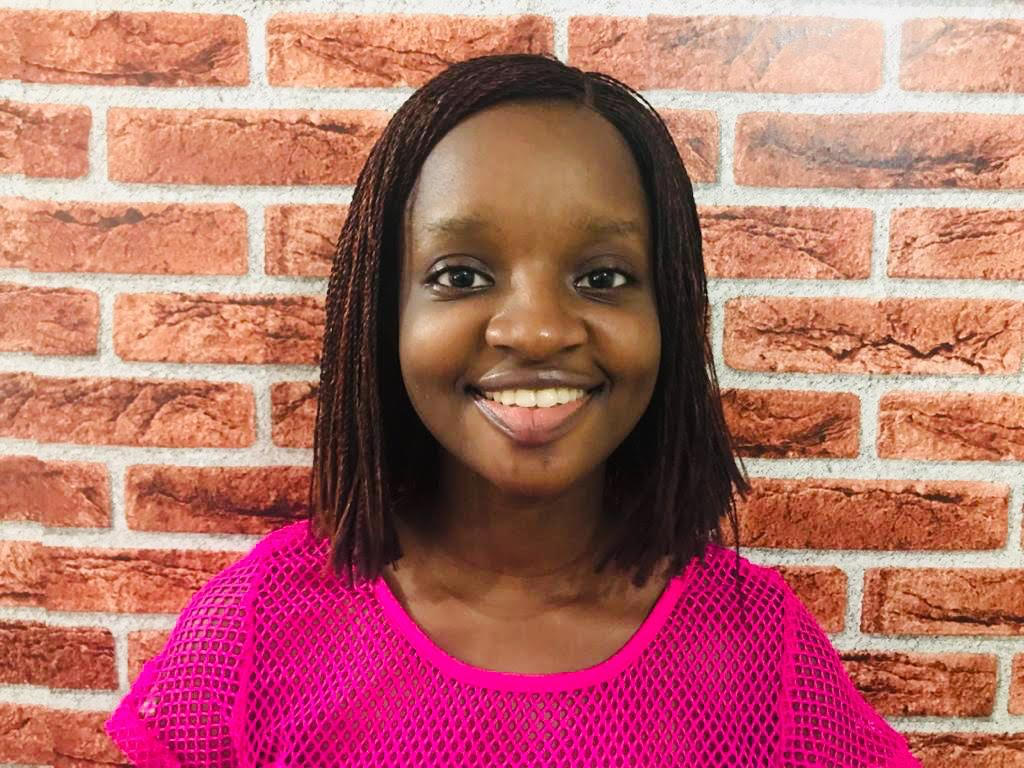 victory yinka-banjo
2021 Beneficiary
Victory Morenike Chiamaka Yinka-Banjo is the daughter to a Yoruba father from Ogun State and an Igbo mother from Imo State. Despite being a native of these two disparate tribes, she was born in Rivers State and spent most of her childhood growing up in Lagos State.
Throughout Secondary School, Victory proved to be a true exemplification of her name by breaking several academic records, occupying numerous leadership positions, and founding countless fundraising initiatives. Her fantastic academic results read 9A1s in WASSCE, 6A*s out of six subjects in Cambridge IGCSE, 1540/1600 in SAT, and 8.5/9.0 in IELTS. She was the World Best Candidate- Nov/Dec 2019 Cambridge IGCSE, English as a Second Language, and her team won the Technovation Girls' Mobile App Building Challenge in 2019 as the best team in Africa. She also placed tops in numerous national and international essay competitions, including the Queens' Commonwealth Essay Competition from which she received a Gold Award and the South African Airways Essay Competition through which she was declared an ambassador to the airline.
In the middle of the first phase of the Lagos COVID-19 lockdown, Victory stumbled across the Opportunity Funds Program and, hoping for the best, turned in her application. After a series of qualifying stages, Victory was selected as a 2020 EducationUSA Opportunity Funds Scholar.
Subsequently, she graduated from Princeton College, Surulere, in Lagos as the Head Girl, Senior Prefect and President of the Students' Representative Council, and then decided to take a gap year from formal education to apply to universities in the U.S and Canada.
During this period, she founded a Coding Club in her Secondary School, volunteered as a Technovation Student Ambassador to mentor girls in coding and mobile app development, trained girls for the First Lego League, taught students in the Coderina Lifelong Learning Program, and became more proficient at the Python programming language.
She received admissions to over twenty competitive U.S. institutions, with a full scholarship to seventeen of them. These included Stanford, Harvard, MIT, Yale, Princeton, Johns Hopkins, Duke, Washington University in Saint Louis, Brown University, the University of Virginia, Washington and Lee University, University of Rochester, Colby College, Williams College, and more.
Additionally, she applied to the University of Toronto and the University of British Columbia in Canada and was awarded full-ride merit scholarships to both.
Ultimately, Victory is pursuing her overlapping interest in Computer Science and Molecular Biology by studying Computational Biology at the Massachusetts Institute of Technology on a full scholarship worth over $80,000 per year. She looks forward to graduating as a member of the Class of 2025!
Victory currently spends her free time before university serving as an ambassador for the MasterCard Foundation x Data Science Nigeria Learn At Home Project, where she tutors Nigerian students who are preparing to sit for the WASSCE and UTME via radio/audio classes.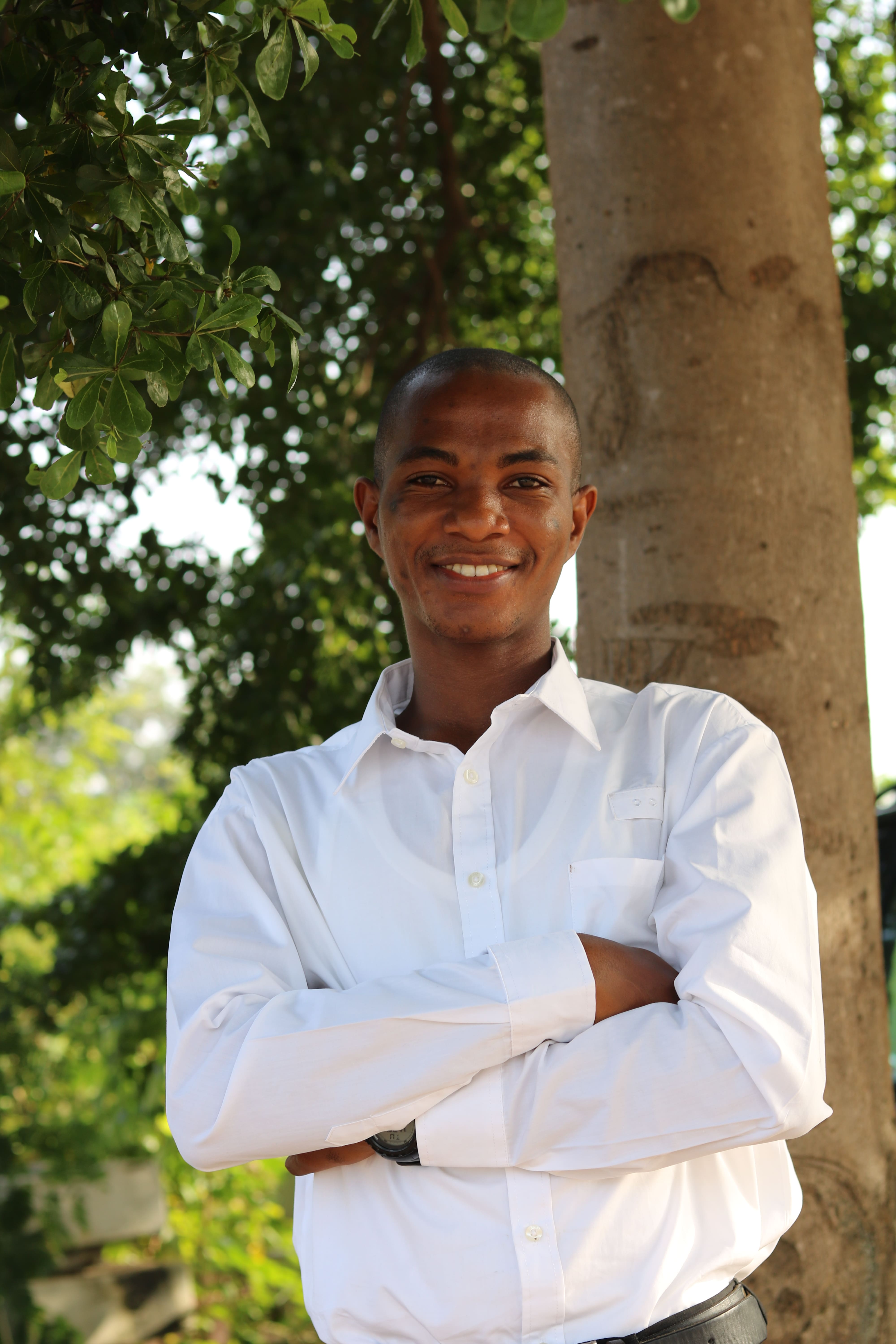 abel okojonu
2020 Beneficiary
read more
close (x)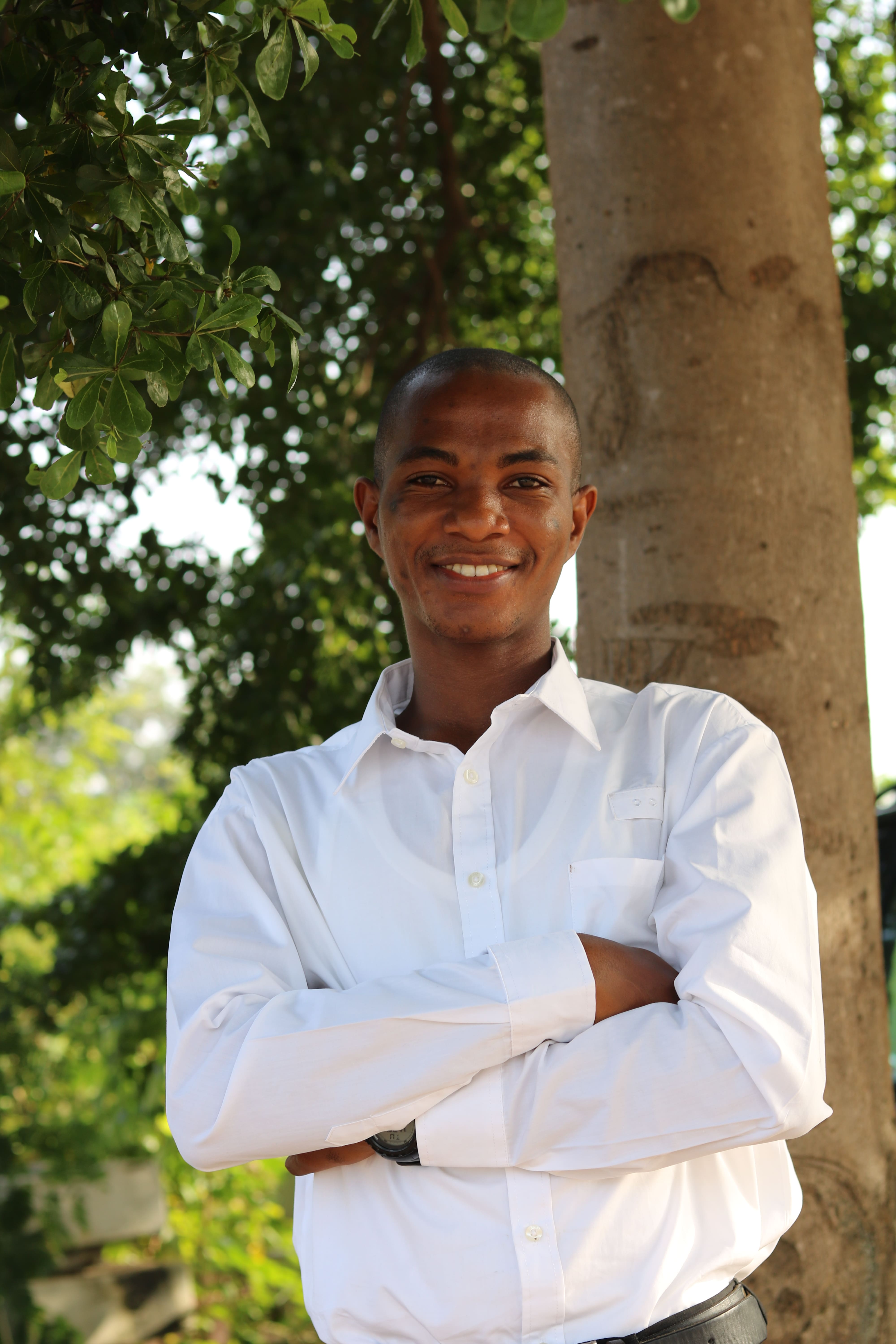 abel okojonu
2020 Beneficiary
Abel Okojunu
Federal University of Petroleum Resources, Effurun
Florida State University, PhD Mathematics
"Born into a family of six children and growing up was a very touching experience. I struggled academically mainly because my parents, though caring, lacked the financial capacity to show their love to the maximum capacity. As children, we mainly had the support of my mother, a petty trader, who was and still is willing to sacrifice her all to make sure we got the best.
As a result of the harsh circumstances, I found myself, I never planned to attend a university at all. Even when friends used to ask me what I wanted to study in the future, I had no plans. A university education seemed to me as some dream out of reach."
Abel was the overall best graduating student with the highest CGPA (4.95/5.0) since the inception of Federal University of Petroleum Resources, Effurun (FUPRE). He was a gold medal winner at the National Mathematics Competition for University Students (NAMCUS). He has two technical publications and he is proficient in a number of mathematical and programming languages. Abel received 4 fully funded offers to pursue his PhD but opted for Florida State University for a PhD in Applied and Computational Mathematics.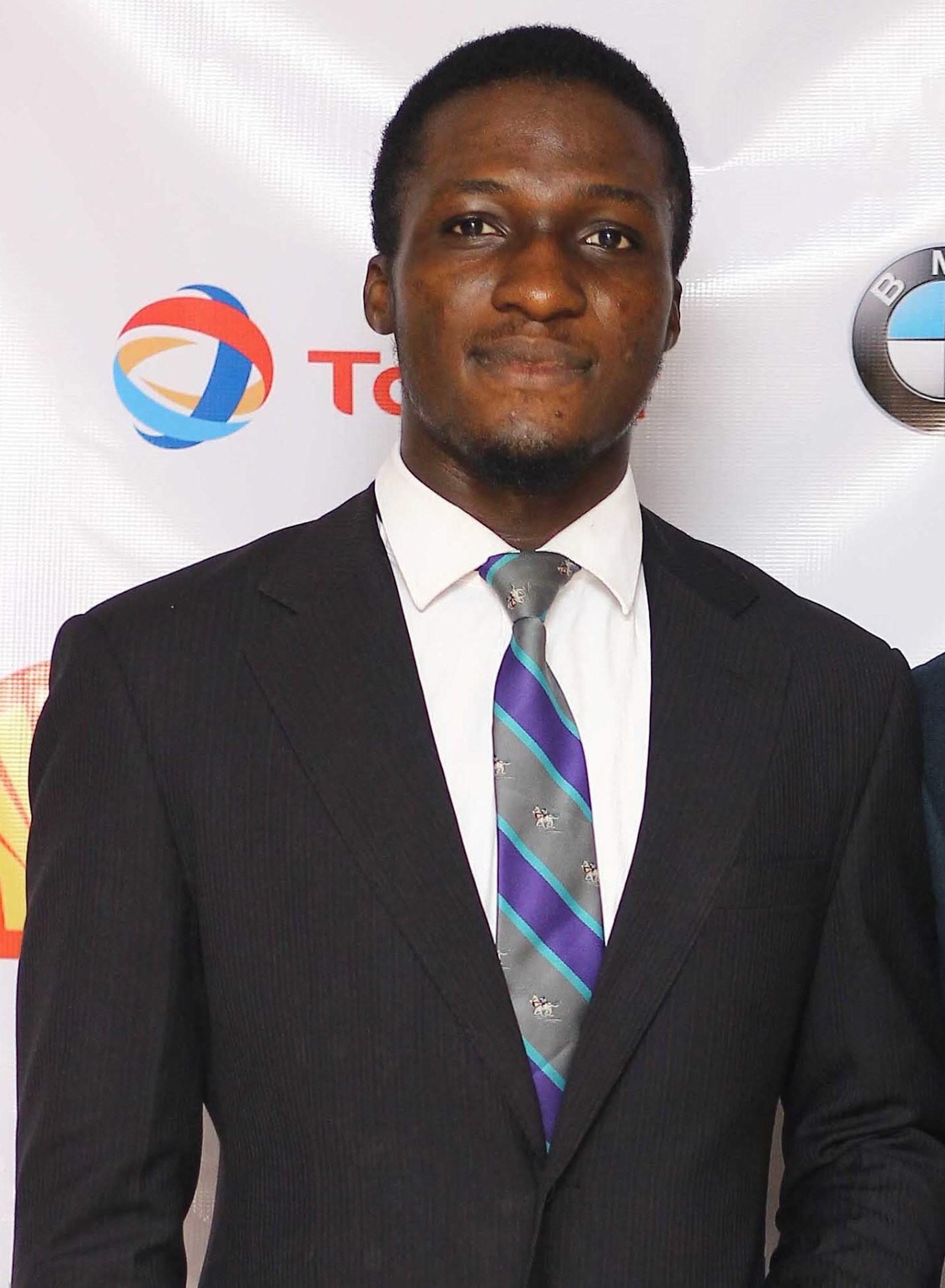 adetoye henry adekoya
2020 Beneficiary
read more
close (x)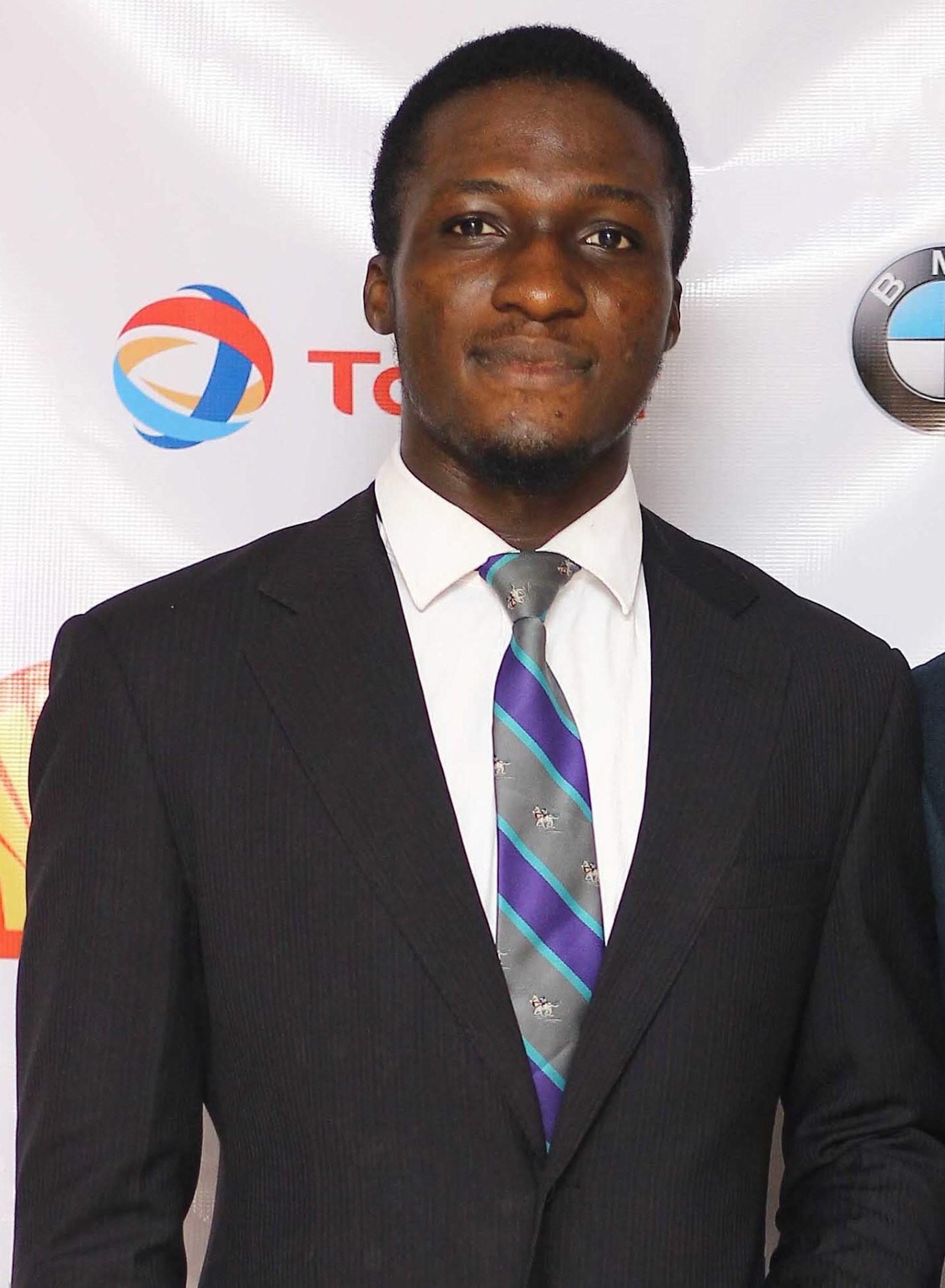 adetoye henry adekoya
2020 Beneficiary
Adetoye Henry Adekoya is a first-class graduate of Mechanical Engineering from the University of Ibadan. As a student, he served in several leadership roles including being the vice-chairman of the electoral committee of the department's student body (Nigerian institution of Mechanical Engineers, UI chapter). He was also a member of the Design and Manufacturing club and the Air, Land, and Marine Club and was involved in several projects which were primarily aimed at integrating newer students into the department. Prior to joining the Education USA program in 2019, Henry applied to 5 schools in the United States without being admitted into any. With the assistance of the EducationUSA advisors, He was admitted into 5 institutions. He accepted an offer from Northwestern University worth over $100,000 for his Ph.D. in Materials Science and Engineering. Henry says that being part of the Education USA Opportunity Funds Program was what made a difference in his applications. He is grateful for the invaluable tips, guidance, and assistance all through the way.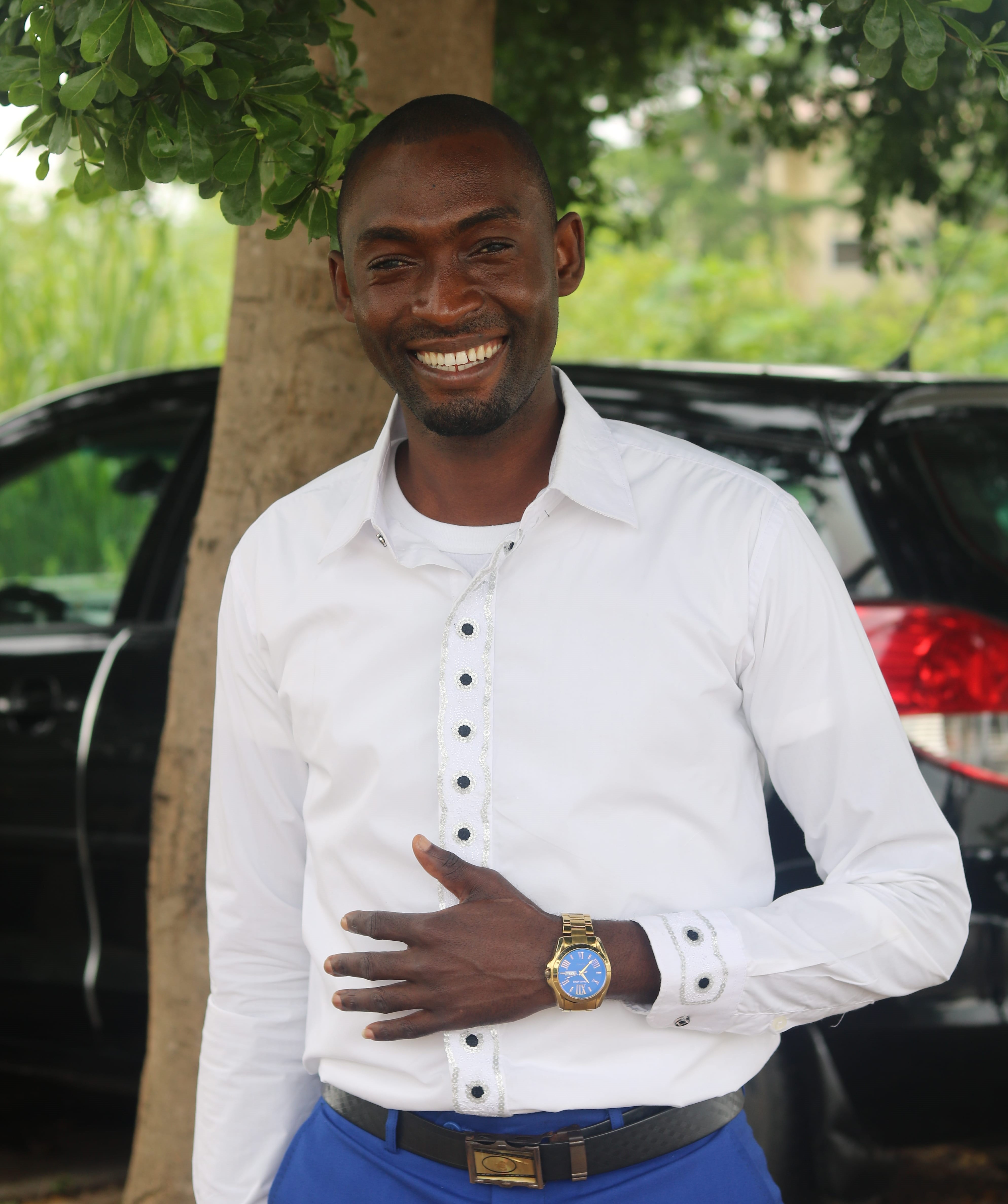 augustine onyema
2020 Beneficiary
read more
close (x)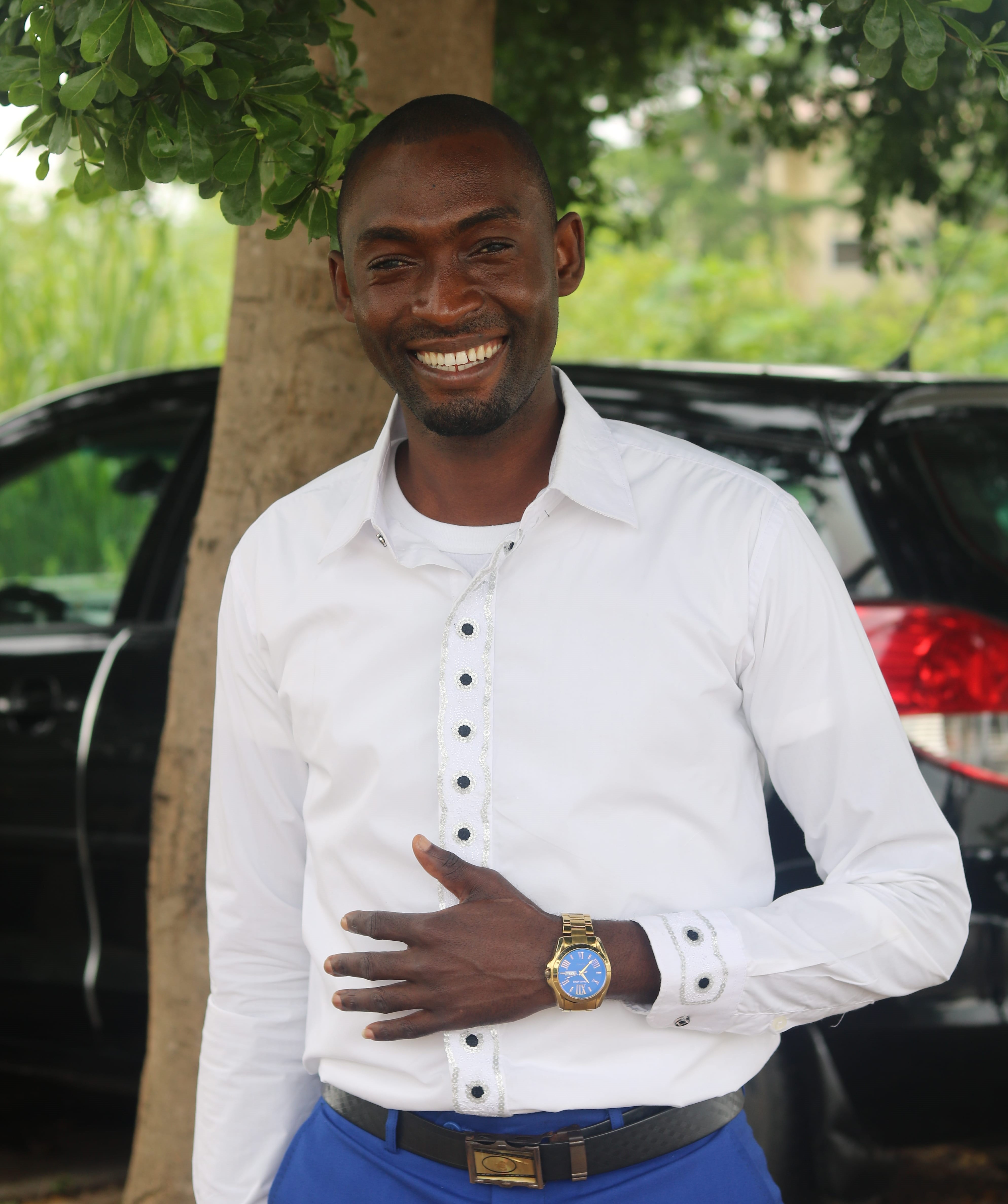 augustine onyema
2020 Beneficiary
Augustine Onyema
Chukwuemeka Odumegwu Ojukwu University), Anambra, Nigeria.
City University of NewYork (CUNY), PhD Industrial Chemistry
It is said that life is a race and all champions who reach the end thought of quitting at one time or the others. Such is the story of Onyema, Augustine Chimezie; the third child of Andrew and Caroline Onyema in a family of six. With both father and Mother being petty traders, I attended Catholic School (CS) Ekondo-Titi in the South-West region of Cameroon where I was born. For years while in elementary and secondary school, I hawked as a means of helping the family during short, long, and public holidays. After being the best student in the sub-division in both GCE ordinary level and advanced level in the 2006 and 2008 exams respectively, I was forced to stay at home for two years without university education from 2008 to 2010. This was due to financial constraints and circumstances beyond my control.
I was able to graduate with first-class honors in Biochemistry and the best student the department has ever produced to date (December 2020). After running extramural classes under the auspices of "Plasma Tutorials", I went for an M.Sc. in Pharmacological Biochemistry at the University of Nigeria Nsukka. Under the tutelage of EdUSA staff, I applied to many US schools and was granted a Ph.D. offer at the Graduate Center at the City University of NewYork (CUNY) from Fall 2020.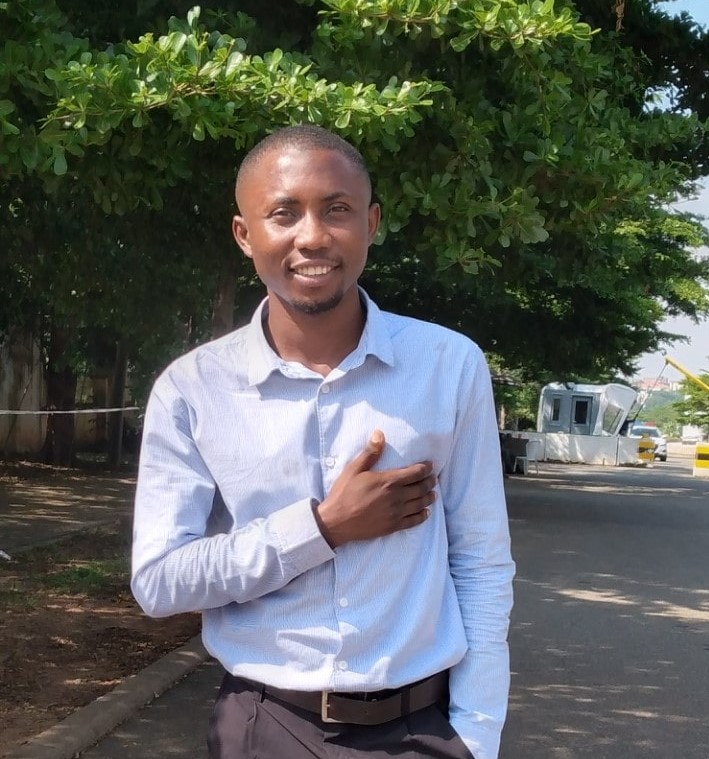 ayuba akinpelu
2020 Beneficiary
read more
close (x)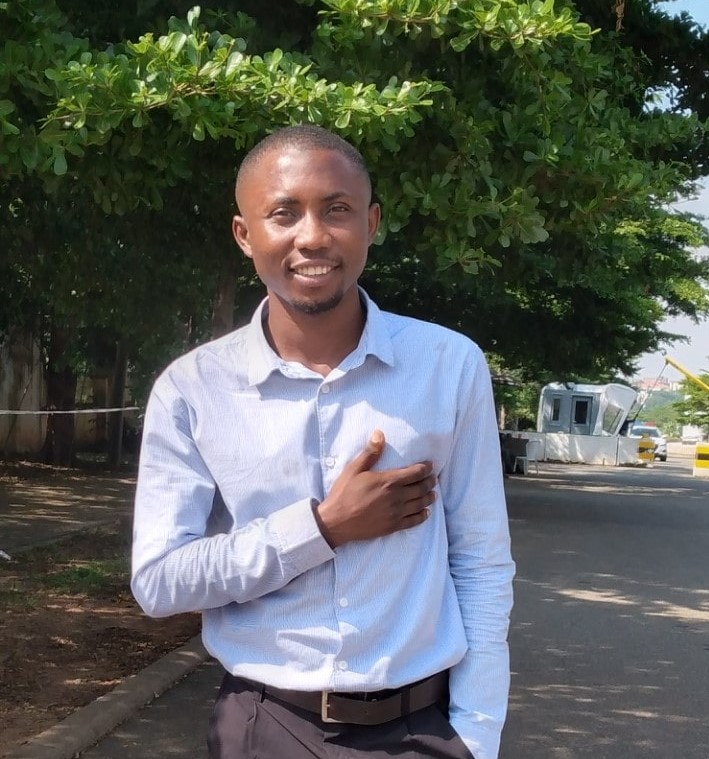 ayuba akinpelu
2020 Beneficiary
Ayuba Akinpelu
Abubakar Tafawa Balewa University
Auburn University, PhD Chemical Engineering
I come from a low-income family; I could recall a phase in my life when my family moved to Abuja in search for greener pasture, then my parents, I and my older sibling were sleeping on a bare floor of a single room with only two mats to serve as comfort. My dad is a bricklayer and my mom a petty trader oftentimes living from hand to month. My parents were doing all they could to ensure we had at least an elementary education.
Ever since my high school, though I went to boarding school, during the holidays I would hawk pure water, zobo, and kunu so I could gather as much money as I can to help with my fees and provisions. Things got worse in university when I lost my dad after a stroke. I had to take up menial jobs to augment what little my mother could support me with.
I am forever indebted to the Opportunity Funds program. They gave me a platform I had always yearned for even when I had not envisioned it. With all these, I am here, currently doing my PhD which is fully funded at Auburn university in the United States.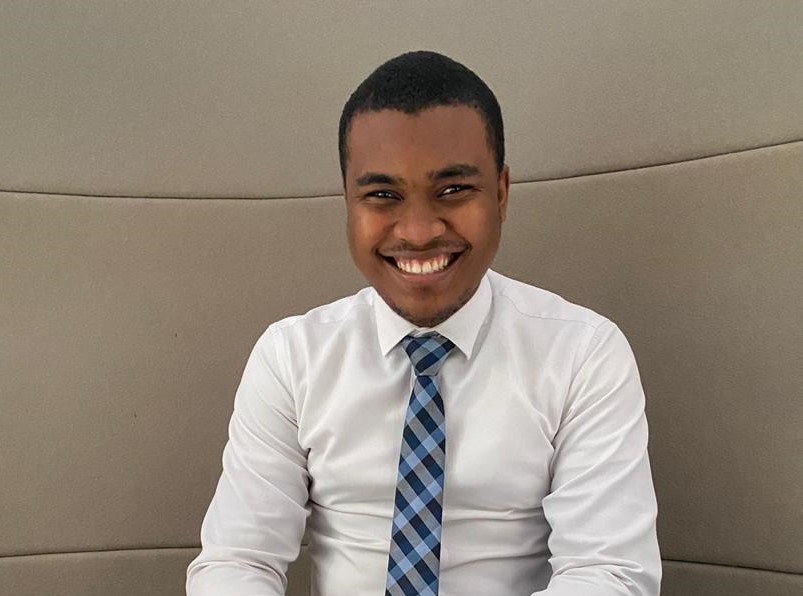 azuka chidiogo divine
2020 Beneficiary
read more
close (x)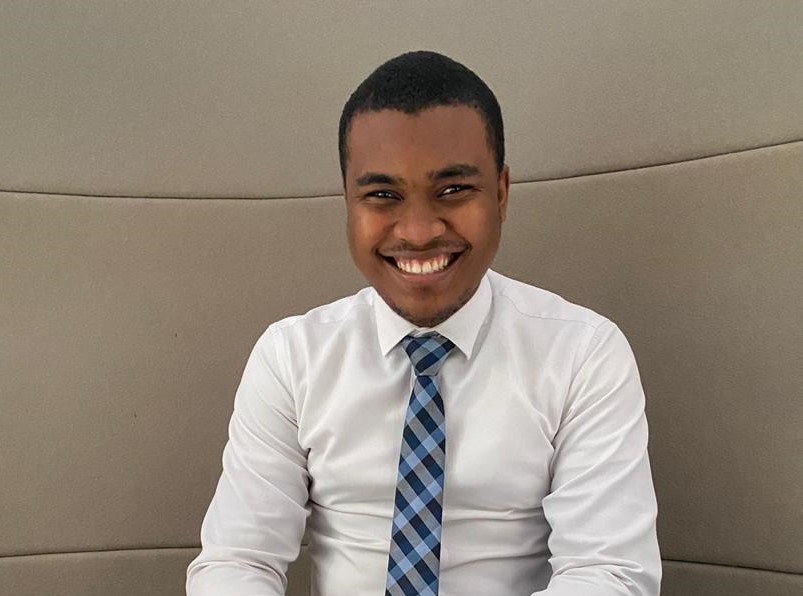 azuka chidiogo divine
2020 Beneficiary
Azuka studied Biochemistry at the University of Nigeria, and graduated with first class honours, receiving the University prize for the Best Graduating Student in Biochemistry. Some of his best life experiences have been after leaving the University, and EducationUSA has played a huge part: He has met some of the most intelligent people in the OFP, made good friends, learnt a great deal from wonderful advisors and published my first research paper (which also gave me my first citation). The 2019/2020 application cycle was successful, and he received fully funded PhD offers from: The University of Utah, Iowa State University, the University of Kentucky, and Michigan State University. He accepted the PhD offer from Michigan State University, where he is carrying out research in drug discovery and development (with specific interests in neurodegenerative diseases) within the Department of Chemistry.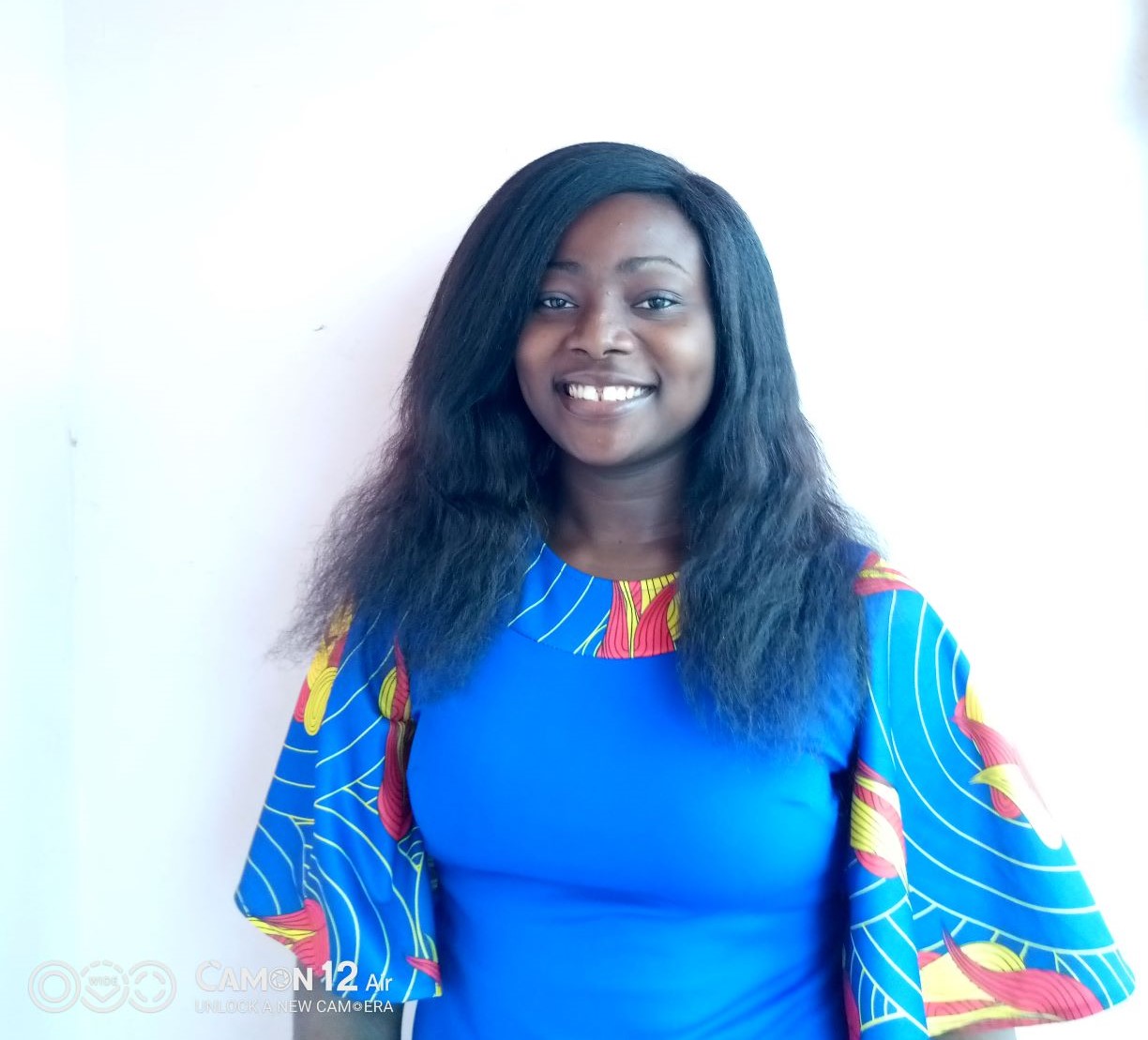 blessing chinweotito ogboo
2020 Beneficiary
read more
close (x)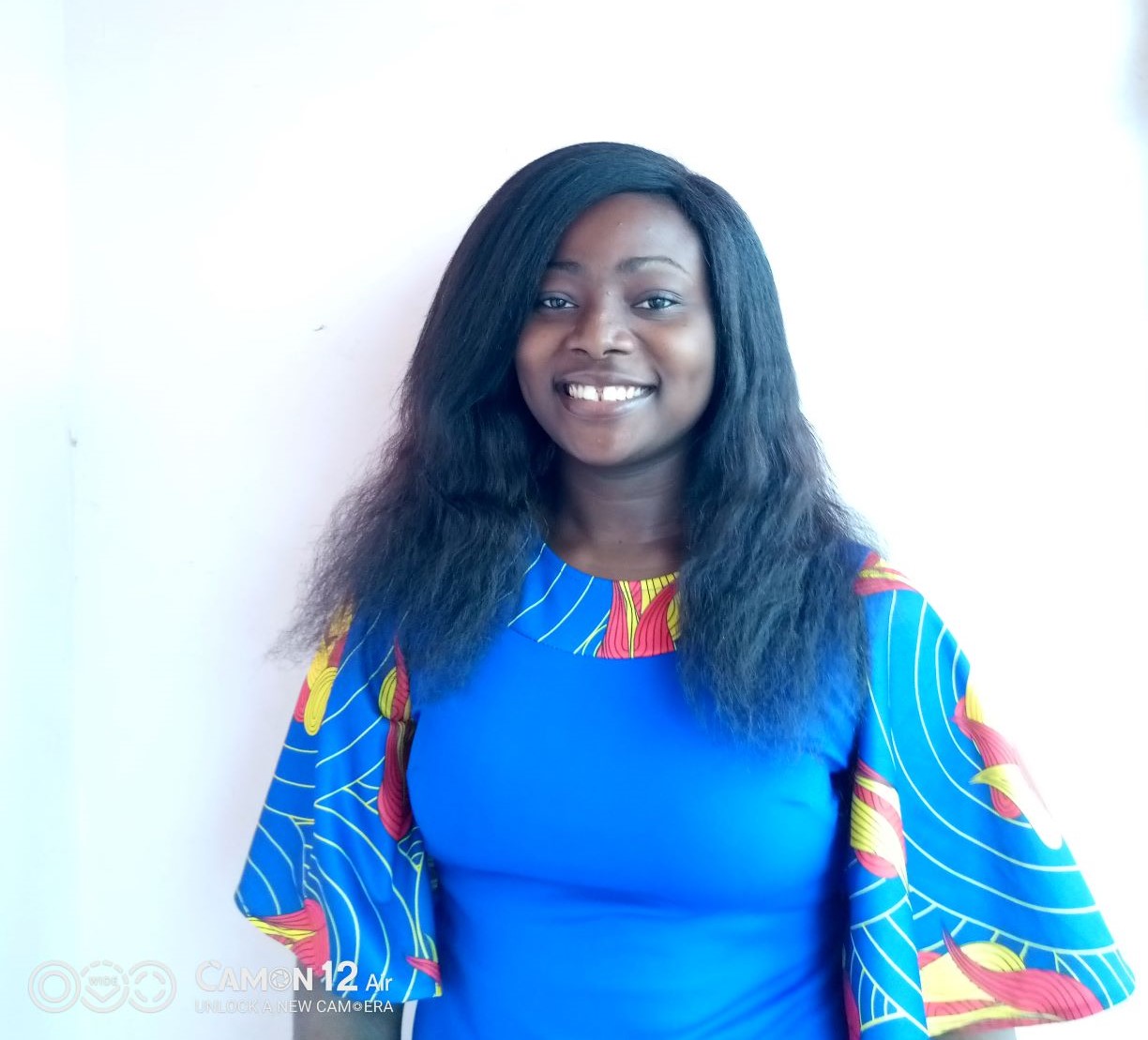 blessing chinweotito ogboo
2020 Beneficiary
Blessing Chinweotito Ogboo is a first class graduate of Pure and Industrial Chemistry from the University of Nigeria, Nsukka. As a student in the University, she served in several leadership positions in her then fellowship, Loveworld, UNN Chapter, having received several awards for her outstanding leadership and partnership in ensuring the actualization of the ministry's missions which amongst many included taking indigent children off the streets and back to school. After being inspired by the Education USA advisors, she published her first "first-authored" paper, and has gone on to publish in papers in several journals and a conference. She accepted a fully funded teaching assistantship from the State of New York University at Buffalo worth over $40,000 per year for her PhD in Medicinal and Pharmaceutical Chemistry. Blessing says that been part of the Education USA Opportunity Funds Program (OFP) was the fuel behind her drive to succeed during her application process and she is grateful for their consistent guidance and assistance all the way.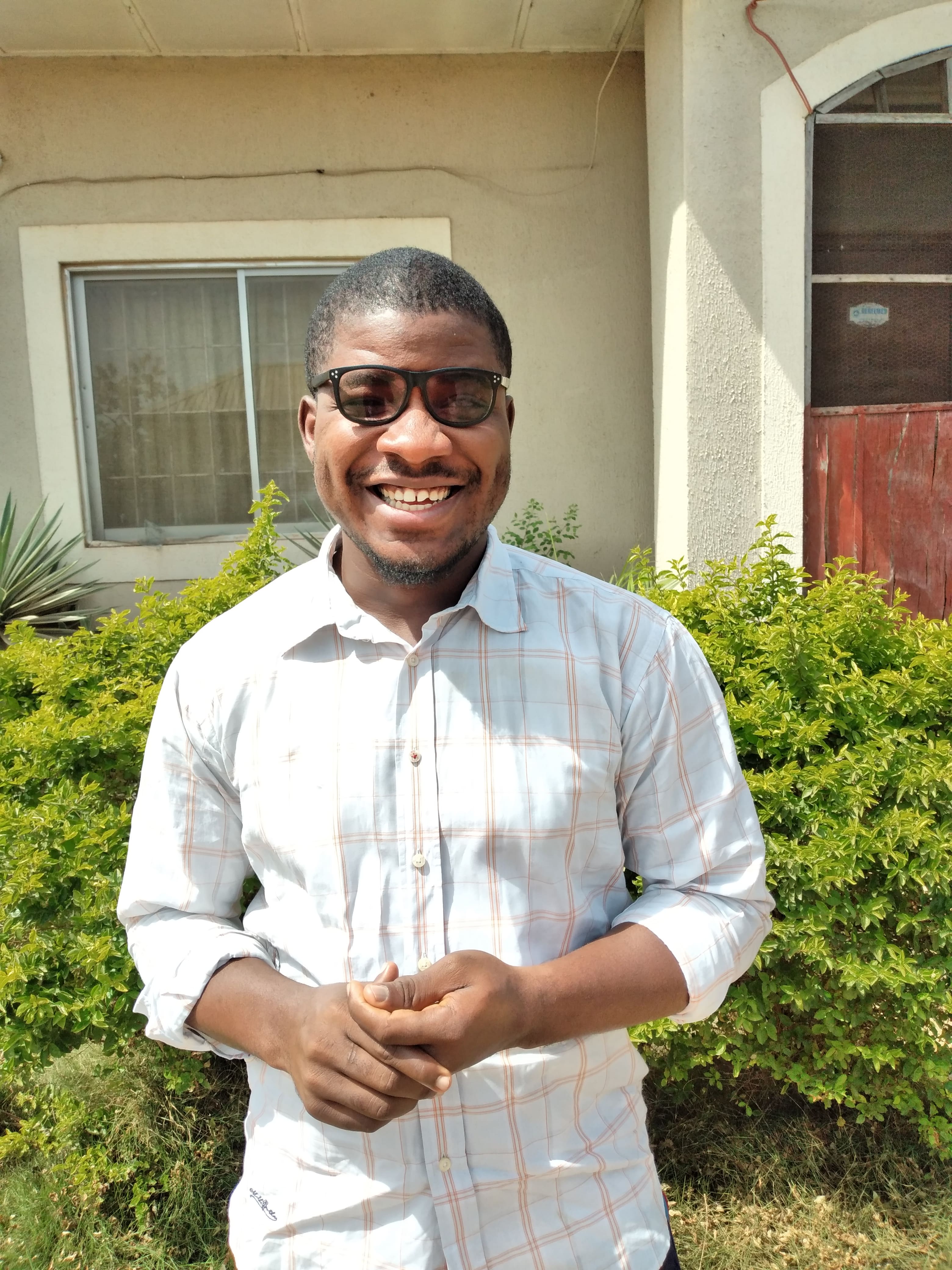 chiemezie ilonze
2020 Beneficiary
read more
close (x)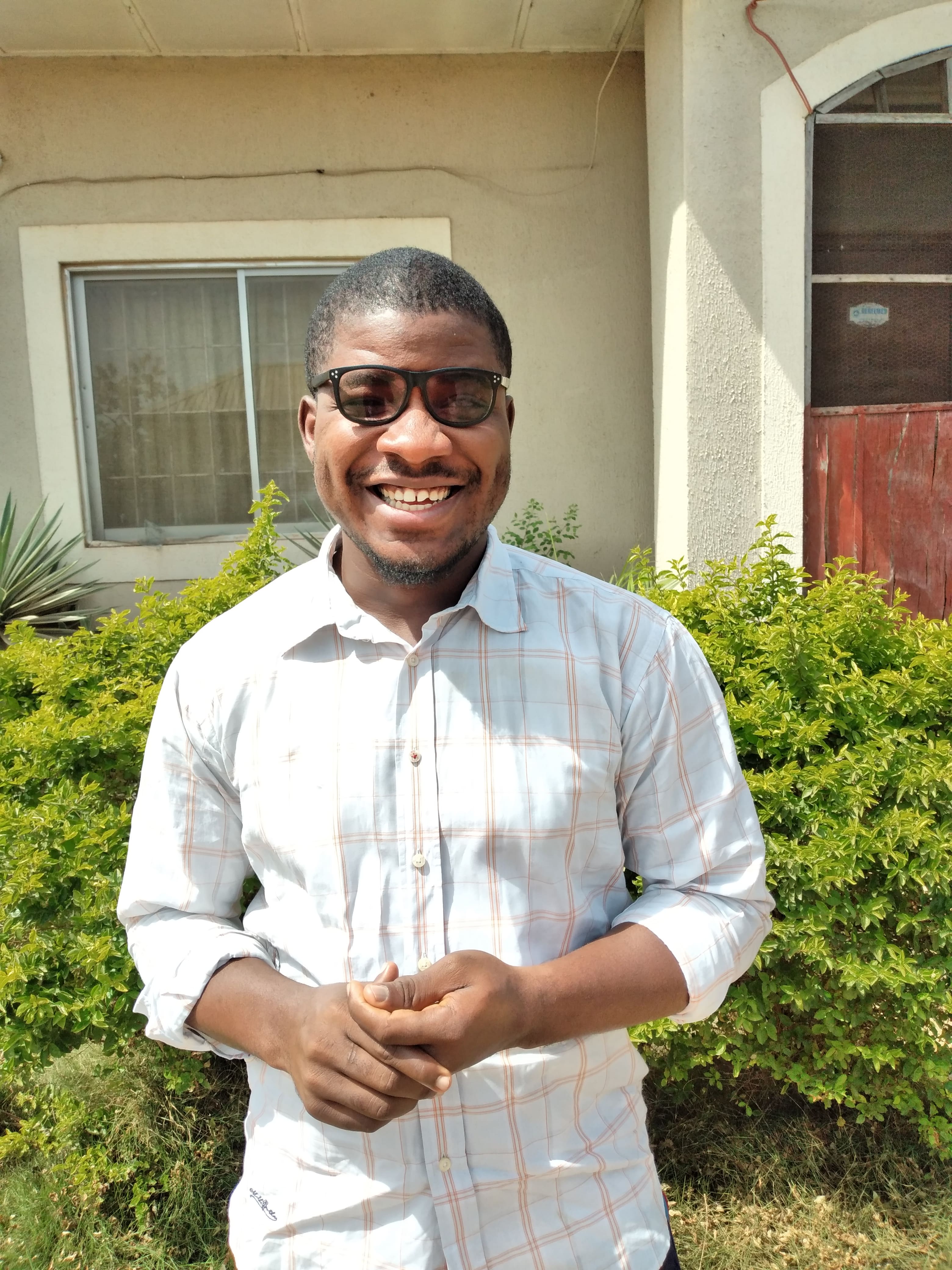 chiemezie ilonze
2020 Beneficiary
Chiemezie Ilonze
University of Nigeria Nsukka
Colorado State University, Fort Collins, PhD Mechanical Engineering

My name is Chiemezie Okechukwu Ilonze, the first among six children and a First class graduate of Mechanical Engineering, University of Nigeria Nsukka. I grew up in Ezi-obodo; a village in Anambra state where my family shared a home with other family relatives and their respective families. Then, my mum was still studying while my father struggled in his auctioneering business, so the family faced severe economic challenges. Beyond the home front, I was performing terribly academically which culminated in several class repetitions.
In hindsight, I have come to appreciate this time as my formation period that prepared me for what was ahead. A change of school gave rise to my academic revival but was not short of difficulties as being sent home for inability to pay school fees became a norm. Since then, with commitment, consistency, and hard work, the trajectory has been upwards but not without difficulties. I have had to run private lesson services, sell flight tickets and vacation packages to make ends meet to say the least. Despite these challenges, by God's grace, I have been transformed from that village boy that failed repeatedly whose parents struggled to offset his tuition to a Ph.D. student at Colorado State University, Fort Collins, United States.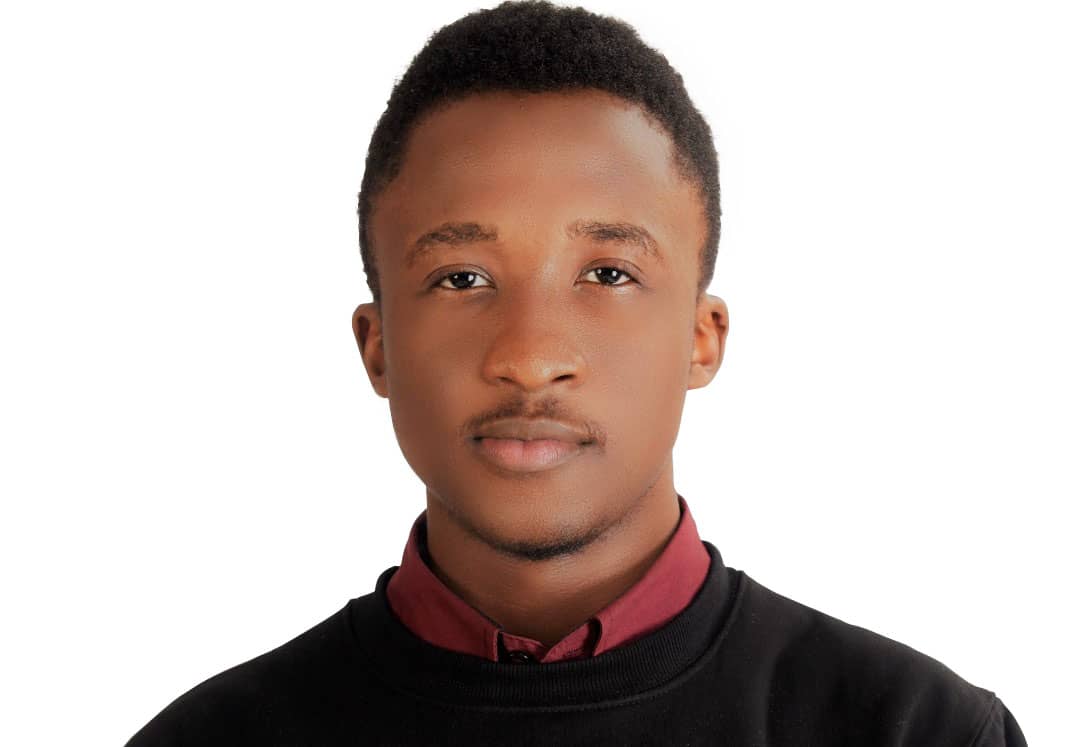 chika dueke-eze
2020 Beneficiary
read more
close (x)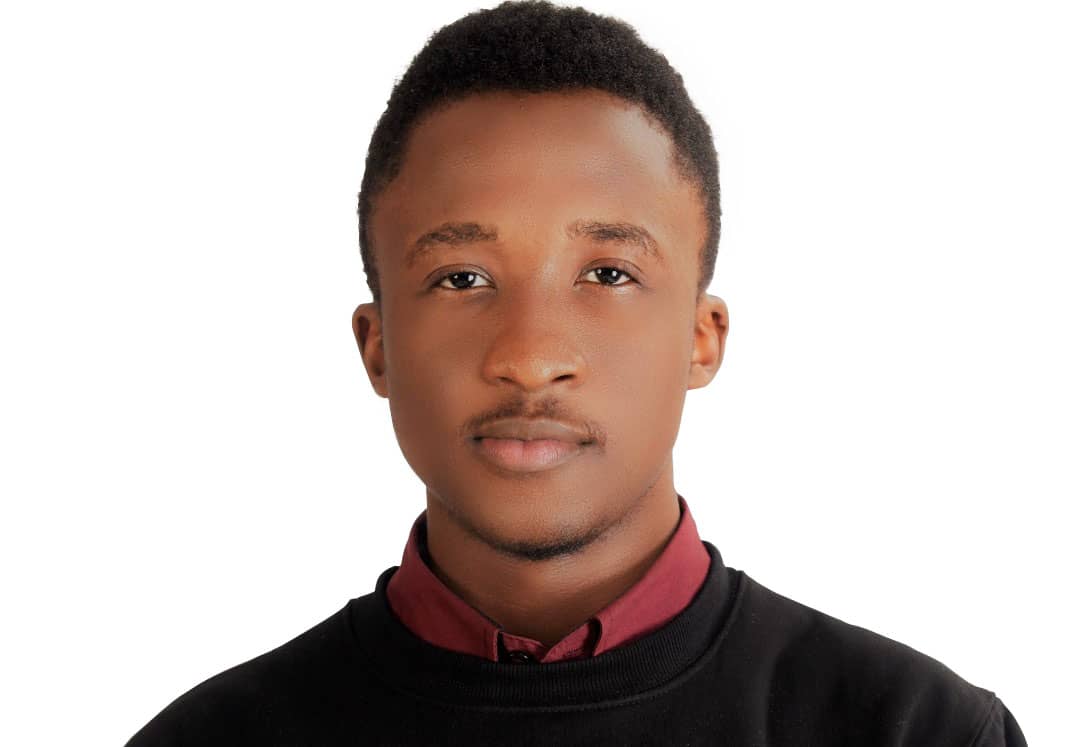 chika dueke-eze
2020 Beneficiary
After spending two days working on his EducationUSA OFP application, Chika submitted it and hoped for the best. As an OFP Scholar, his journey was adventurous; from pulling all-nighters to applying to 22 highly selective schools, Chika devoted hours upon hours to crafting the best applications possible; he also noted that a big component to his accomplishments as a scholar was his EducationUSA community, as well as his two advisers who diligently worked to ensure his success. He graduated as the Deputy Senior Prefect of King's College Lagos, where he finished with 6As and 3Bs in his WASSCE. Chika's applications were hugely successful; he was admitted to five U.S. universities with a full ride (Northwestern University, University of Texas, Dallas, New York University Abu Dhabi, Villanova University and Duke University), as well as two others with partial funding. After receiving funding worth over $86,000 from Duke University, Chika is attending Duke to study Mechanical Engineering.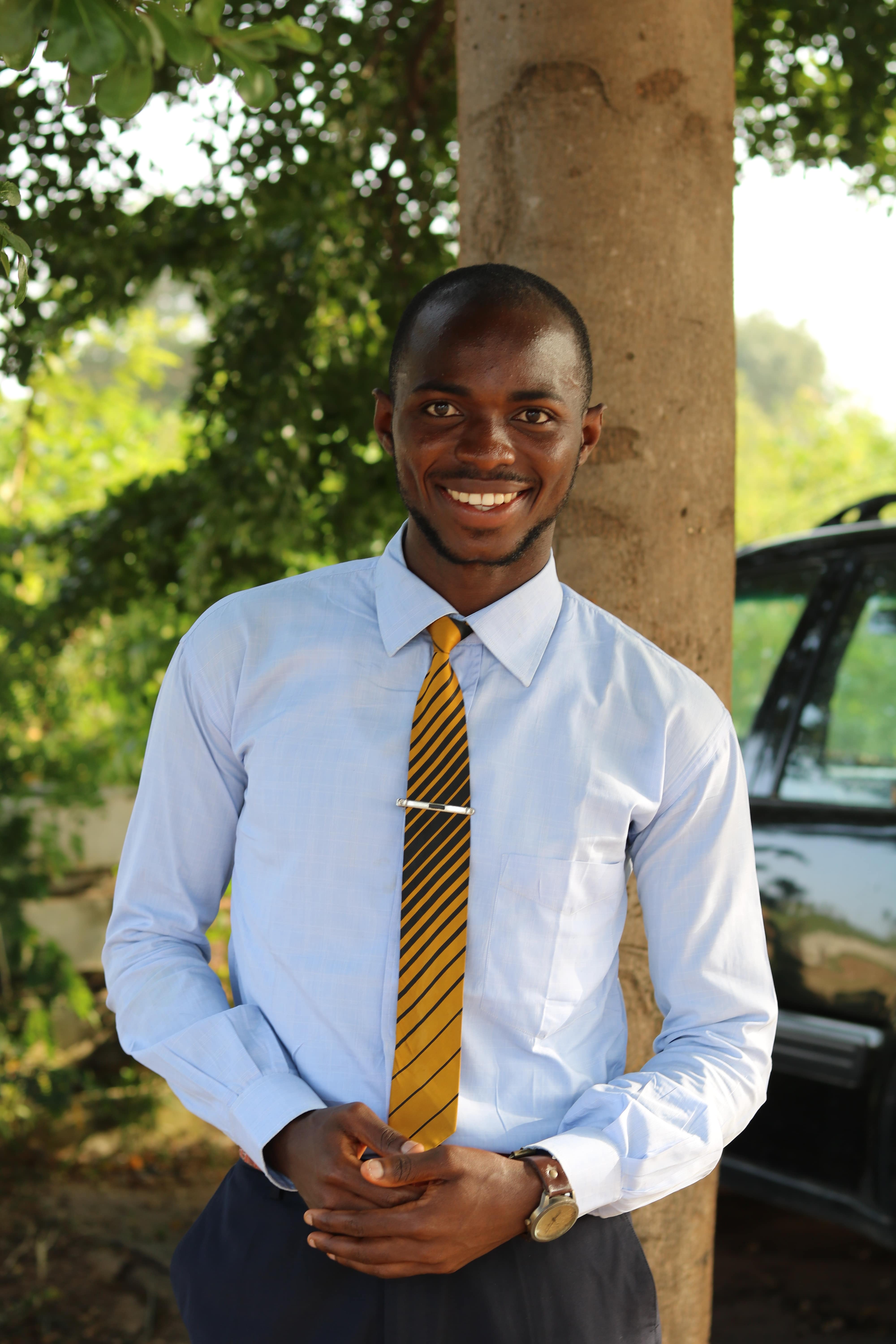 chinemerem onah
2020 Beneficiary
read more
close (x)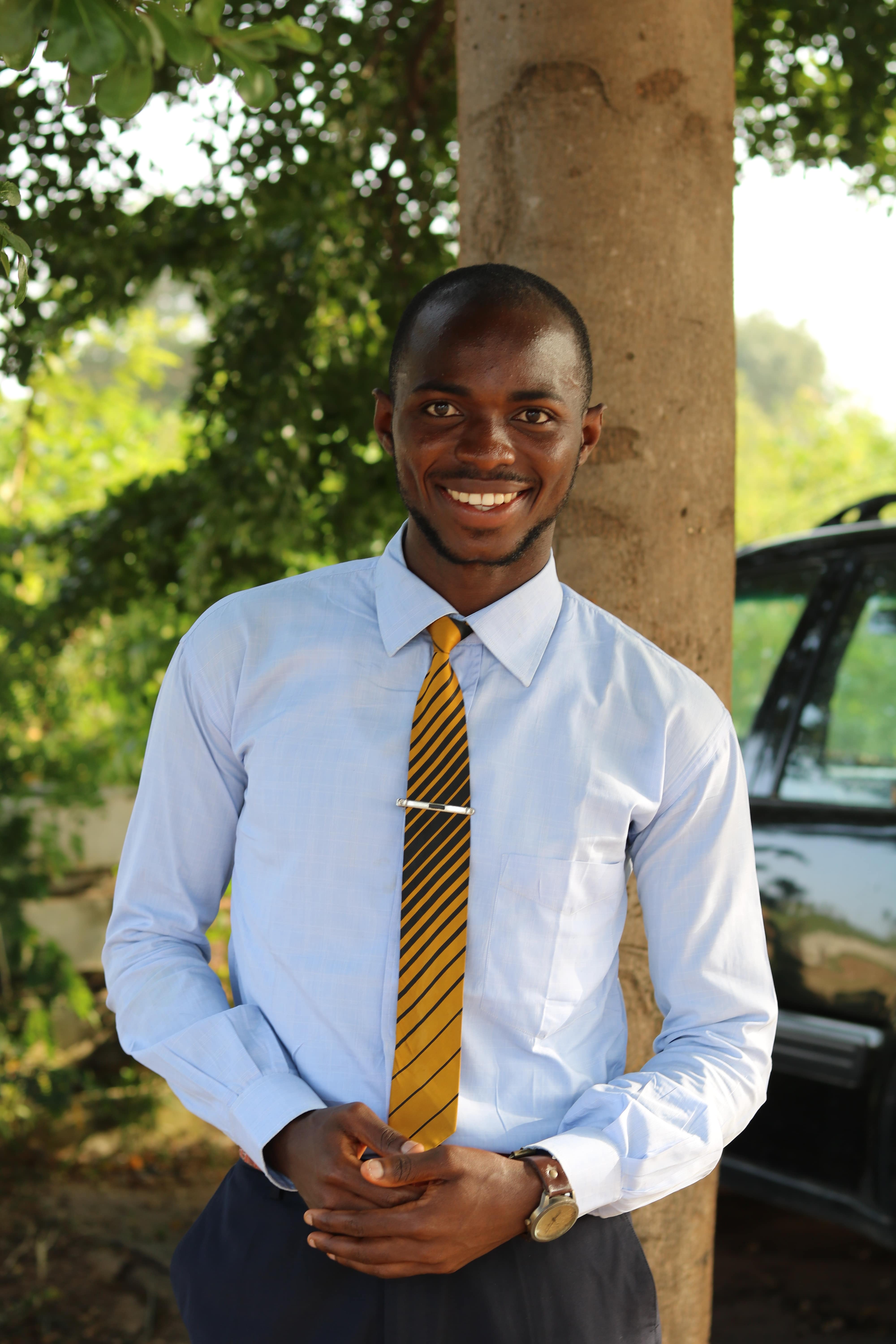 chinemerem onah
2020 Beneficiary
Chinemerem Onah
University of Nigeria, Nsukka
Kansas State University, PhD Immunology
Being born into a lower-class family of seven siblings in Okpu-Orba, Udenu LGA of Enugu State, Nigeria meant not having the right financial support and mentorship for the kind of education which my late father wanted his children to acquire. Yet, I, Chinemerem Benneth Onah, managed to graduate in 2017 not only with First Class Honors but also as the Best Graduating Student of the Department of Biochemistry, University of Nigeria, Nsukka.
A lot transpired at the University of Nigeria. For instance, for the most part of my first semester in school, I had to go from my village which is 20 km to the campus every day because there was no money to either pay for a university hostel space or an off-campus accommodation. I had to do some "side hustles" along the way to support myself and the family during this period. At a point, I had to hawk telephone accessories and apparel. Going to bed hungry was almost a culture, but I kept on "packaging". My conscience wouldn't even allow me to call home at those times because I knew what the family was passing through in order to even pay my tuition. My financial situation never stopped me from believing in myself and in my potential as a productive member of society. For instance, I was also involved in a series of leadership roles, the prominent of which are occupying my faculty's seat in the House of Representatives of the Students Union Government of the University of Nigeria, heading the association of tertiary institution students in my town and others. While I would "package" myself well enough with a smile like most other students, I never forgot my root, nor did I ever lose sight of my goals.
I will be heading to Kansas State University where I was admitted with a Graduate Teaching Assistantship worth $34,959 per year to pursue a master's degree in Biology (Immunology) with research focus in Lung Neuroimmunology and Host Defence Mechanisms to Respiratory Pathogens.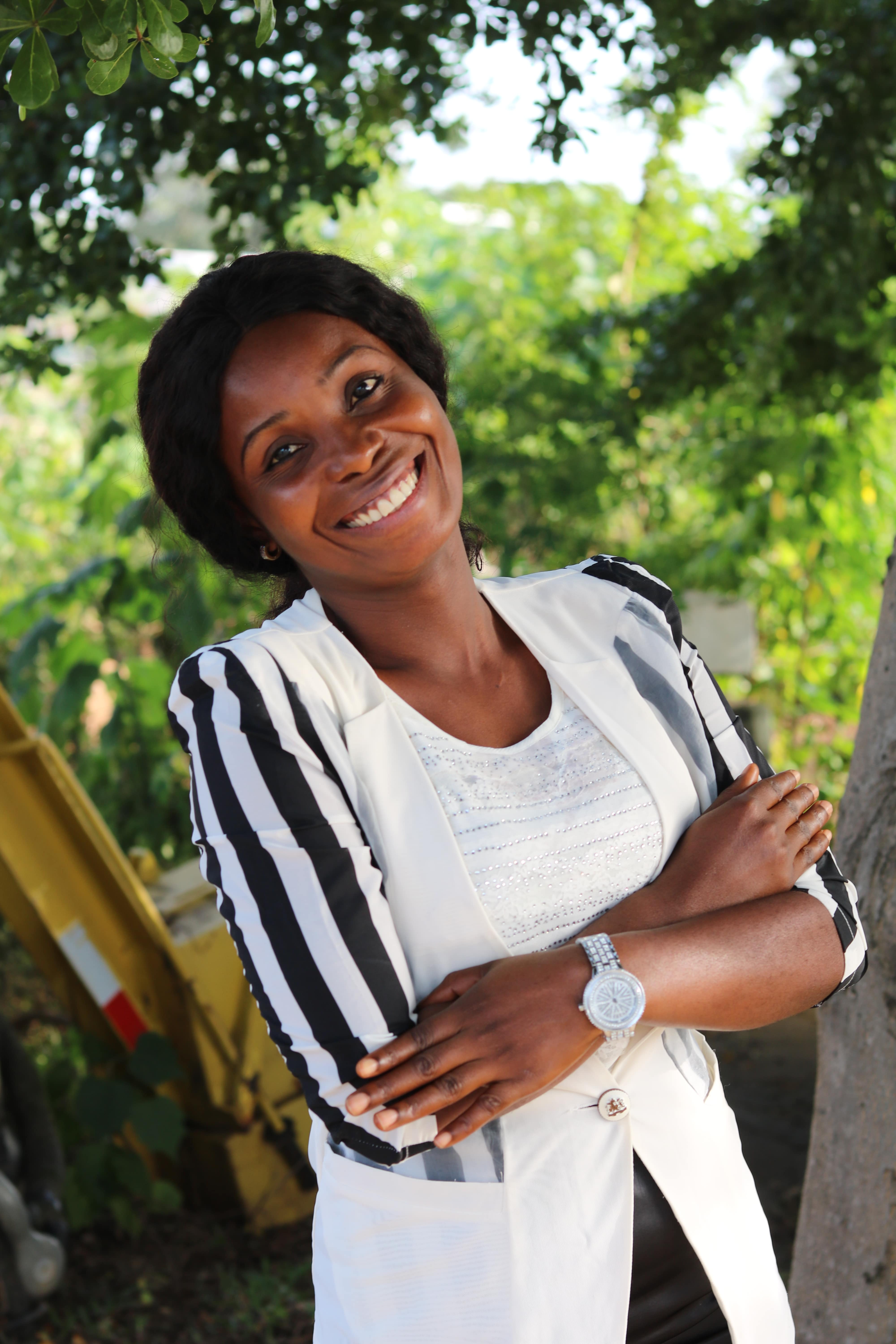 chizoba livina iheme
2020 Beneficiary
read more
close (x)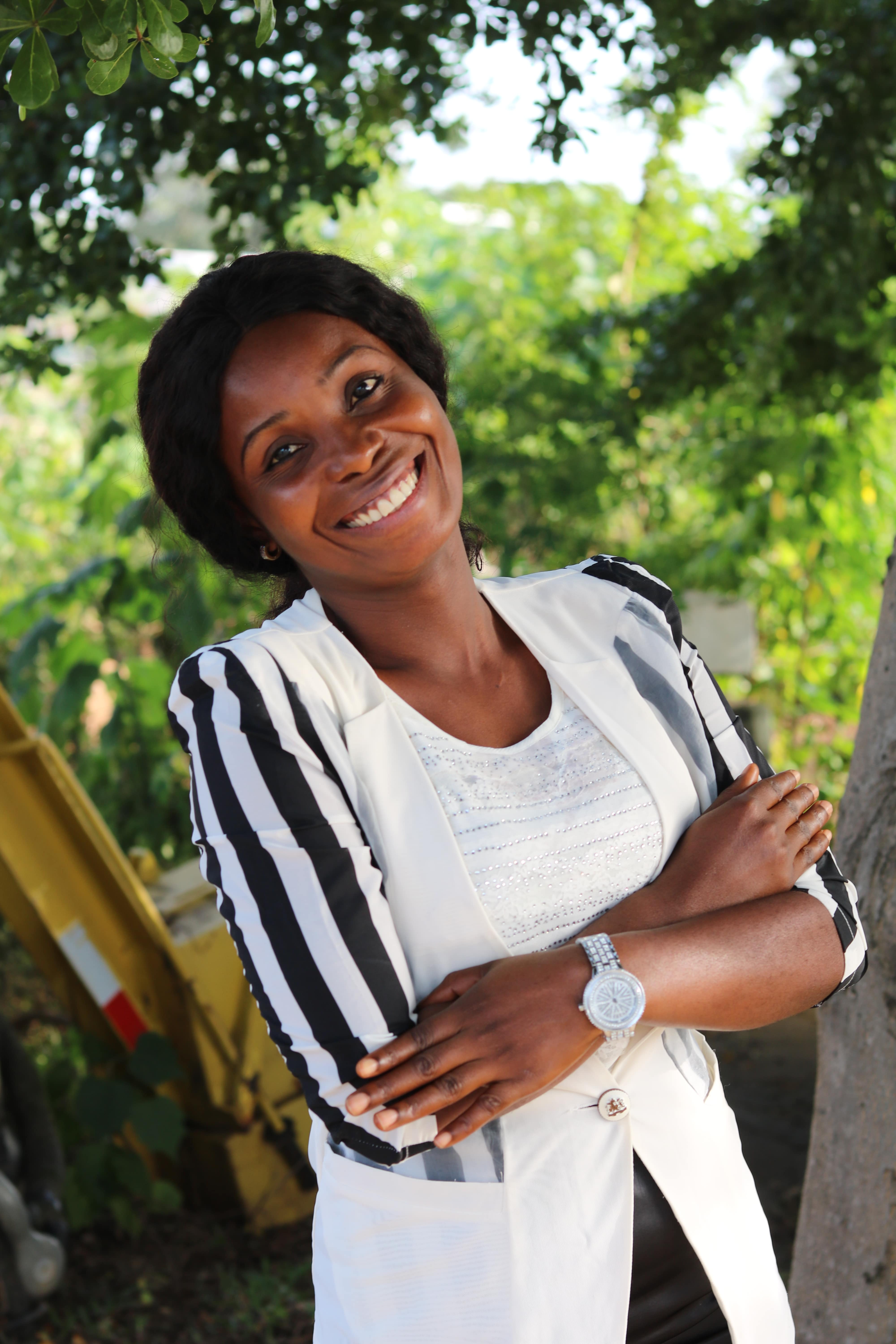 chizoba livina iheme
2020 Beneficiary
Chizoba Livina Iheme
Nnamdi Azikiwe University
University of Toledo, PhD Chemistry
I am the fourth child of my parents. I grew up aspiring to be a great Chemist and to contribute immensely to our society but my early adulthood pointed in the opposite direction, beginning from my mother's early death, low-income father, and thus I was delayed in achieving my life goals on time. After my secondary school education, life became unbearable, as a young girl, I was left to take care of myself in every aspect, and even that of my siblings. However, I decided to acquire a skill in fashion designing because I had no one to sponsor my tertiary education and after my graduation as a fashion designer, I established my fashion business, and with the help of God, I got connected to so many customers both home and abroad who always promote my business, and from the income generated, I was able to feed the family and sponsor my younger brother's tertiary education. I became the breadwinner of my home.
I gained admission into the University ten years after secondary school education, having stayed out of school for such a long time, I had fallen so far behind in my coursework that I don't know where to start to catch up again, attending lectures became so hurtful because I lost track of the background knowledge in most of the science courses.
Despite all the setbacks, I graduated as the best graduating student with a CGPA of 4.61 in the Department of Pure and Industrial Chemistry, 2016/2017 Academic Session at Nnamdi Azikiwe University, Awka, Anambra State and retained as a Graduate Assistant In the Department of Chemistry. However, I represent possibilities for youths who are sometimes limited by age, low-income parents, and lack of financial support from relatives. Despite all these challenges of life, I strived to achieve success in my academic goal.
Presently, I have been offered a scholarship for a Ph.D. program in Chemistry at the University of Toledo, Ohio State, USA. Over the years I have discovered that success is not accidental, magical, or a product of lack but it is a simple function of deliberate and intentional working of its principle.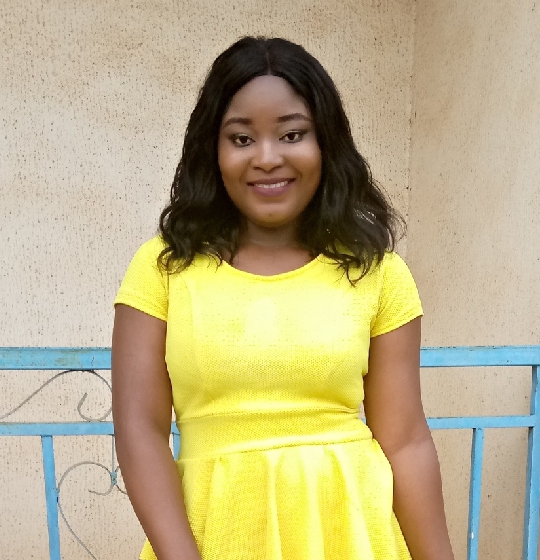 clara uzoamaka bokolo
2020 Beneficiary
read more
close (x)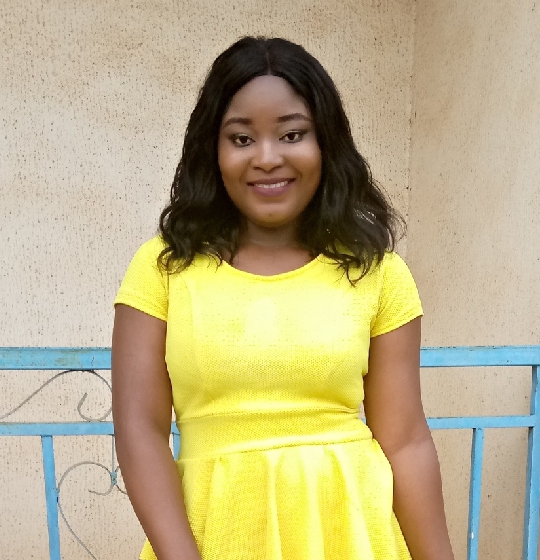 clara uzoamaka bokolo
2020 Beneficiary
Clara Uzoamaka Bokolo
Niger Delta University
University of Toledo, PhD Chemistry
I graduated as the best student in my department, went for my National Youth Service Program (NYSC) which will be completed in the year 2019. During this program, I saved up from my allowance in order to use it in applying to schools in the United States. I developed this interest to study in the United States when I overheard my lecturers mentioned studying overseas for their Ph.D. I had to peruse the website to narrow down to four schools based on my research interest. I was convinced to start up preparation for GRE. Of course, this wasn't an easy one. There were a lot of countless circumstances that hindered my preparation such as funds for GRE and TOEFL registrations. During this process, I got information from my brother about the EducationUSA Opportunity Fund Program (OFP) for first-class graduates and strong 2.1 graduates, I had to submit the required documents needed for the application. Fortunately, I was accepted into the program. I wrote GRE and TOEFL, prepared my statement of Purpose (SOP), and submitted applications to schools based on my research interest. I got admitted to two US universities with funding for my doctorate in chemistry. Afterward, I chose to attend the University of Toledo, Ohio, which offered me a fully funded scholarship and assistantship. I can't wait to start this journey in order to equip me with the required knowledge and experience to succeed as a professor.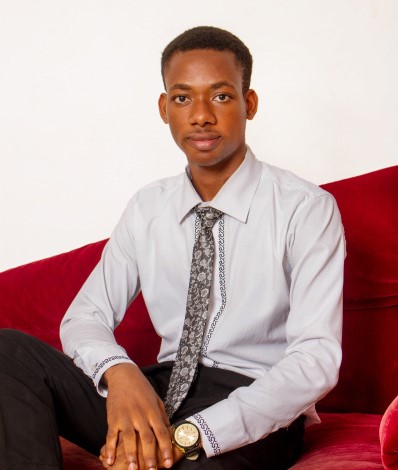 clement tochukwu okolo
2020 Beneficiary
read more
close (x)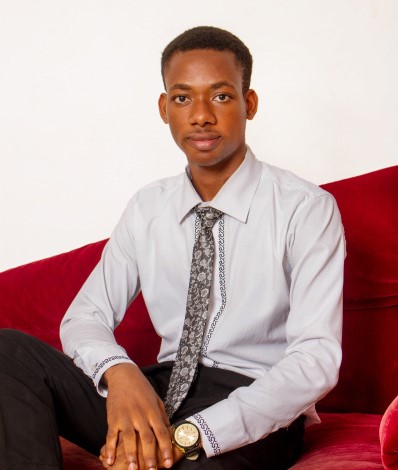 clement tochukwu okolo
2020 Beneficiary
Clement Tochukwu Okolo is a first generation college student who graduated with a Bachelors in Anatomy from Olabisi Onabanjo University, Ago-Iwoye. He was not the best graduating student, neither does he have a research paper to his name at the moment. But when he joined EducationUSA, he received invaluable informational support which was instrumental for his admission into three master's programs in the U.S. Starting Spring 2021, Clement is attending the University of Louisiana at Lafayette where he received a fully funded Graduate Assistantship, worth over $35,000 per year, to pursue a Master's degree in Informatics. His transition from Anatomy to Informatics is inspired by his desire to develop a smartphone based Iron-deficiency anaemia counselling application that would deliver life-saving advice and reduce the prevalence of the anaemia. Clement is the founder of Healthy Nigeria Initiative (HNI) which is a not-for-profit organization focused on encouraging high school students to stay away from substance abuse. In his words "I hope my story inspires you to relentlessly pursue your dream, even if it's one different from your background. Most will think you're crazy, but in the end you'll succeed."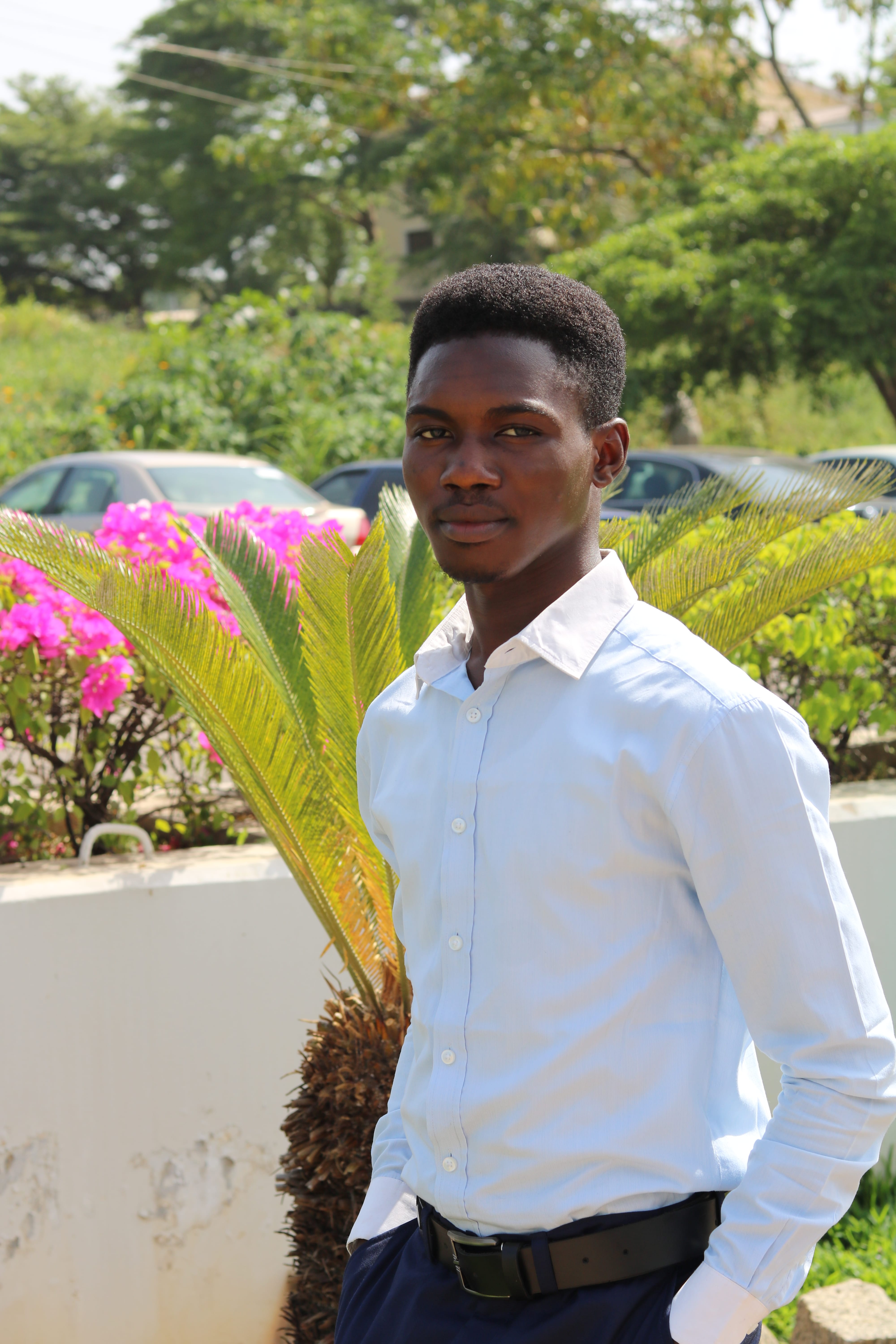 damilare ajagbe
2020 Beneficiary
read more
close (x)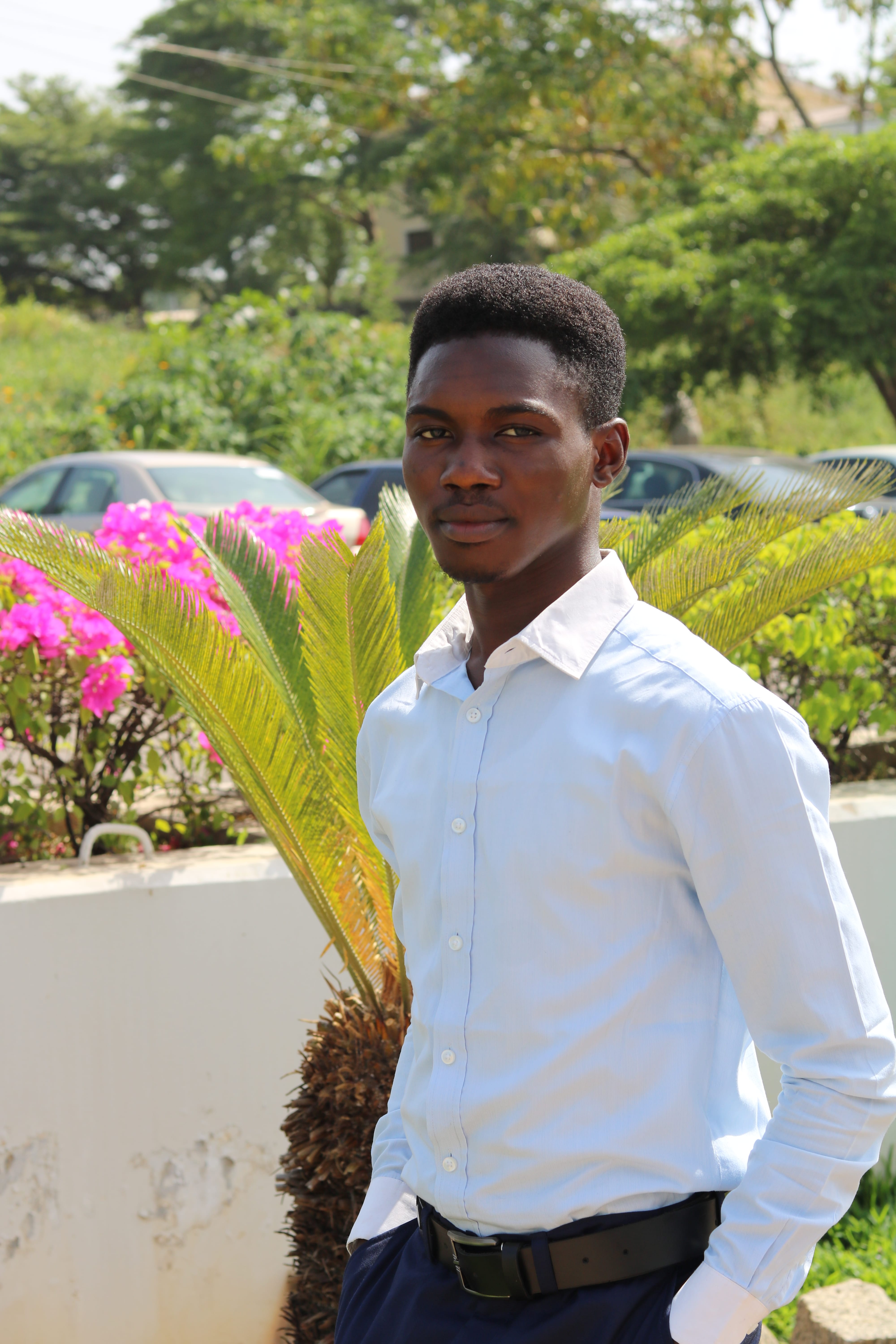 damilare ajagbe
2020 Beneficiary
Damilare Ajagbe Obafemi Awolowo University Oklahoma State University, PhD Microbiology "My journey through life up to this moment is not some "self-made" story.
I owe a lot of my mum and other people who came through for me during moments when I need it most. It has not been life characterized by a bed of roses but it has been a worthwhile one. My primary and secondary school education was funded by my mum who was a teacher then but around the time I got admission into the university, mum had to go into missionary fully and this caused a big issue for the funding part of my education. I had to look at Uncles and Aunts and only two of them were able to assist with a little amount for my fees at different times while mum still had to struggle out the rest one way or the other. At some points I had to seek help from my friends in order to complete the fee and I had to cater for feeding and every other expense myself. Throughout my undergraduate studies, I had to combine working as a tutor in some tutorials centers along with my academics in order to cater for my feeding and other necessary materials I need. " Damilare is a First Class graduate of Microbiology from Obafemi Awolowo University. He received the Award of Excellence in Academics from the Department of Microbiology and the winner of the Nigeria in Association of Microbiology Students (NAMS) Quiz and Debate. Damilare was very active in his community and has volunteered for Beyond Career Mentorship, Peace Walk and Freshers Orientation Program.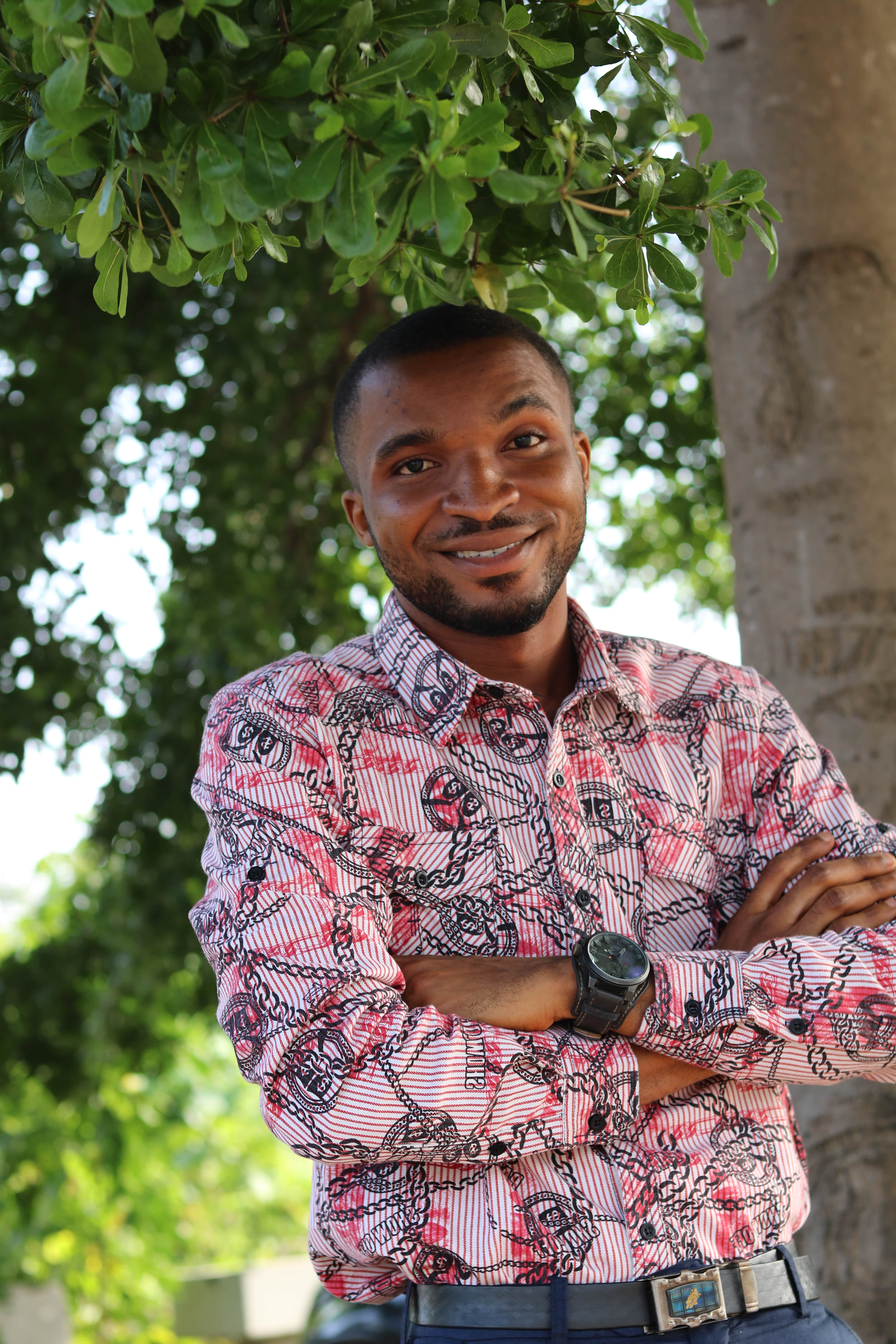 daniel adebayo
2020 Beneficiary
read more
close (x)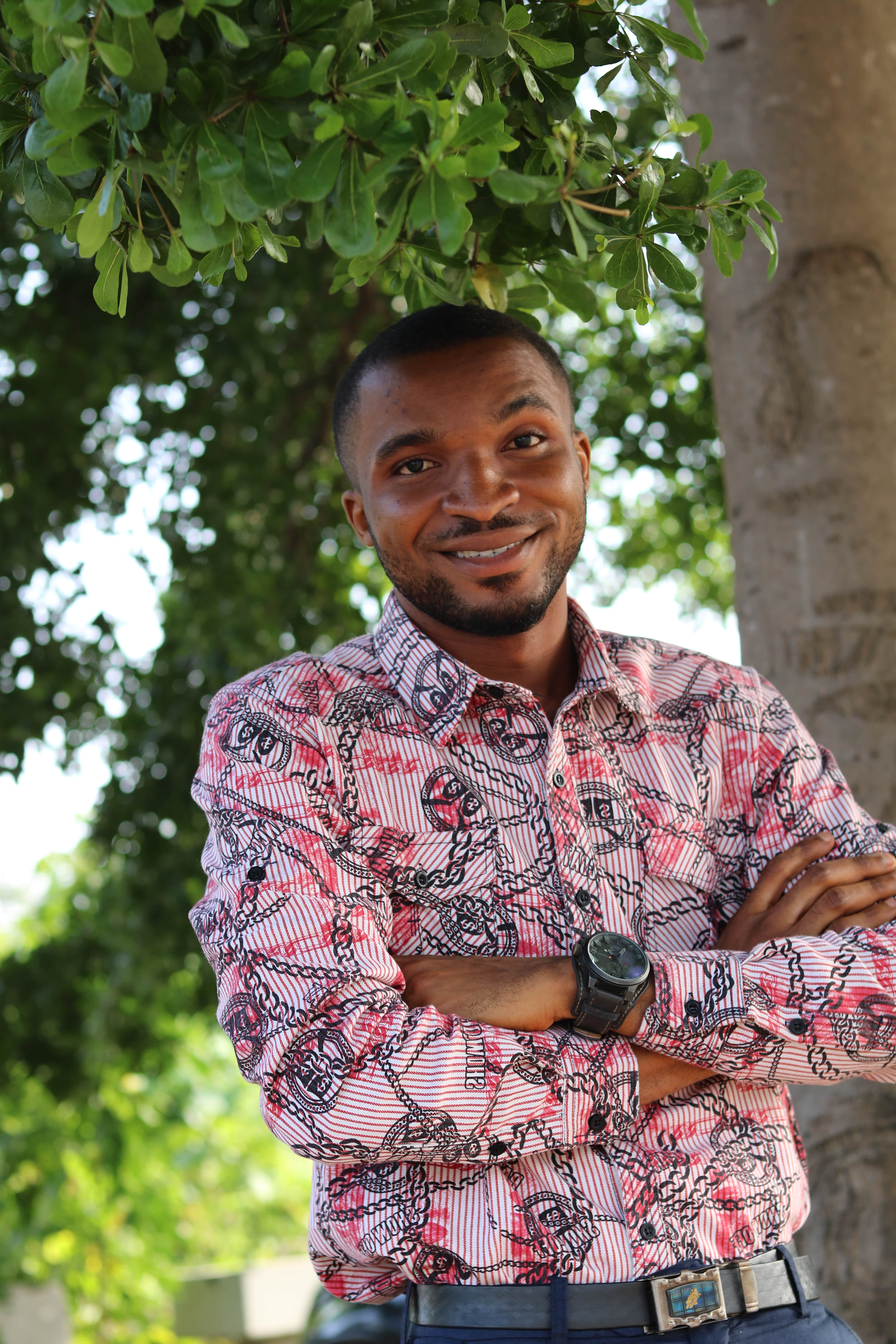 daniel adebayo
2020 Beneficiary
Daniel Adebayo
University of Benin
Wayne State University, PhD Biological Sciences

I am the third child and first son out of four. And interestingly, the first to attend the university in the family. Dad is a low-ranked police officer, and mum is a nursery school teacher in a private school. Since my dad is a Police officer, I lived most of my life in the Police Barracks. Those that have an idea about the 'Barracks life' know that where I grew up is one of the most challenging places to raise a child.
I am very privileged to have been raised in a family where education is greatly valued and appreciated.After securing admission into the University of Benin, Benin City, Nigeria, to study Plant Biology and Biotechnology, paying tuition fees and meeting up with living expenses became a huge burden. My problems were further compounded by the flawed education system, lack of laboratory facilities, and poor access to study materials. Thus, I was forced to play my part in alleviating my family's financial burden. While in school, I had to engage in menial jobs during holidays to meet school expenses. I engaged in many farming activities alongside my family during holidays, where we would normally harvest cassava, process it into the Nigerian local "fufu," and distribute to distant local restaurants. I also resorted to teaching some undergraduate students while at the university to support my feeding expenses. At last, I am thankful that I graduated with a first- class amassing a CGPA of 4.70 on a 5.0 scale.
Becoming an Opportunity Fund beneficiary was one of the best things that happened to me. With the help of the EducationUSA Opportunity Funds Program, I was able to navigate the process of securing admission and funding in the United States. In the end, I was admitted into the Biological Sciences Ph.D. program at Wayne State University, Michigan, with full funding worth $ 58, 302. I am very grateful to God and EducationUSA for breathing life into my dream.