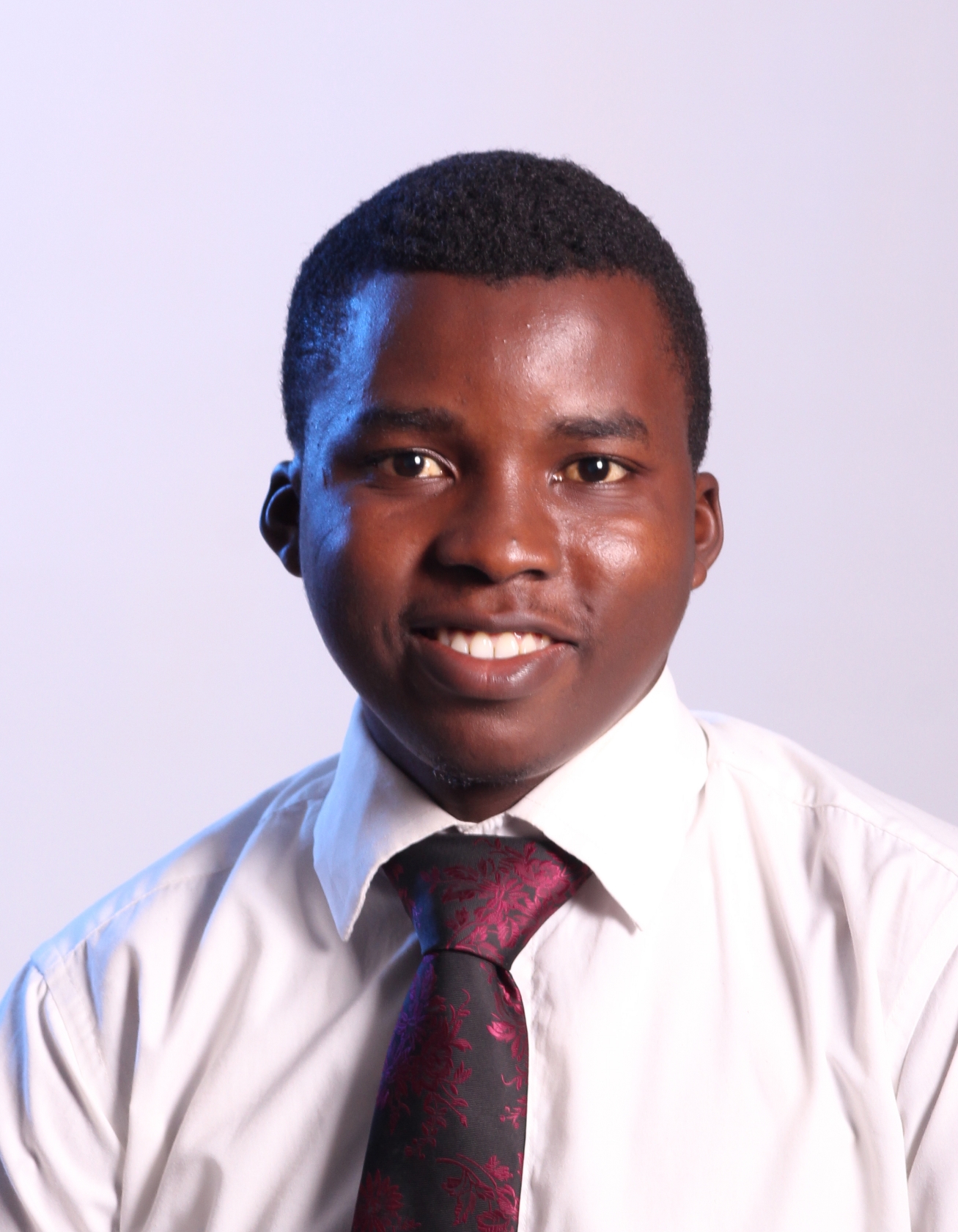 nkwocha stephen tochi
2022 Beneficiary
read more
close (x)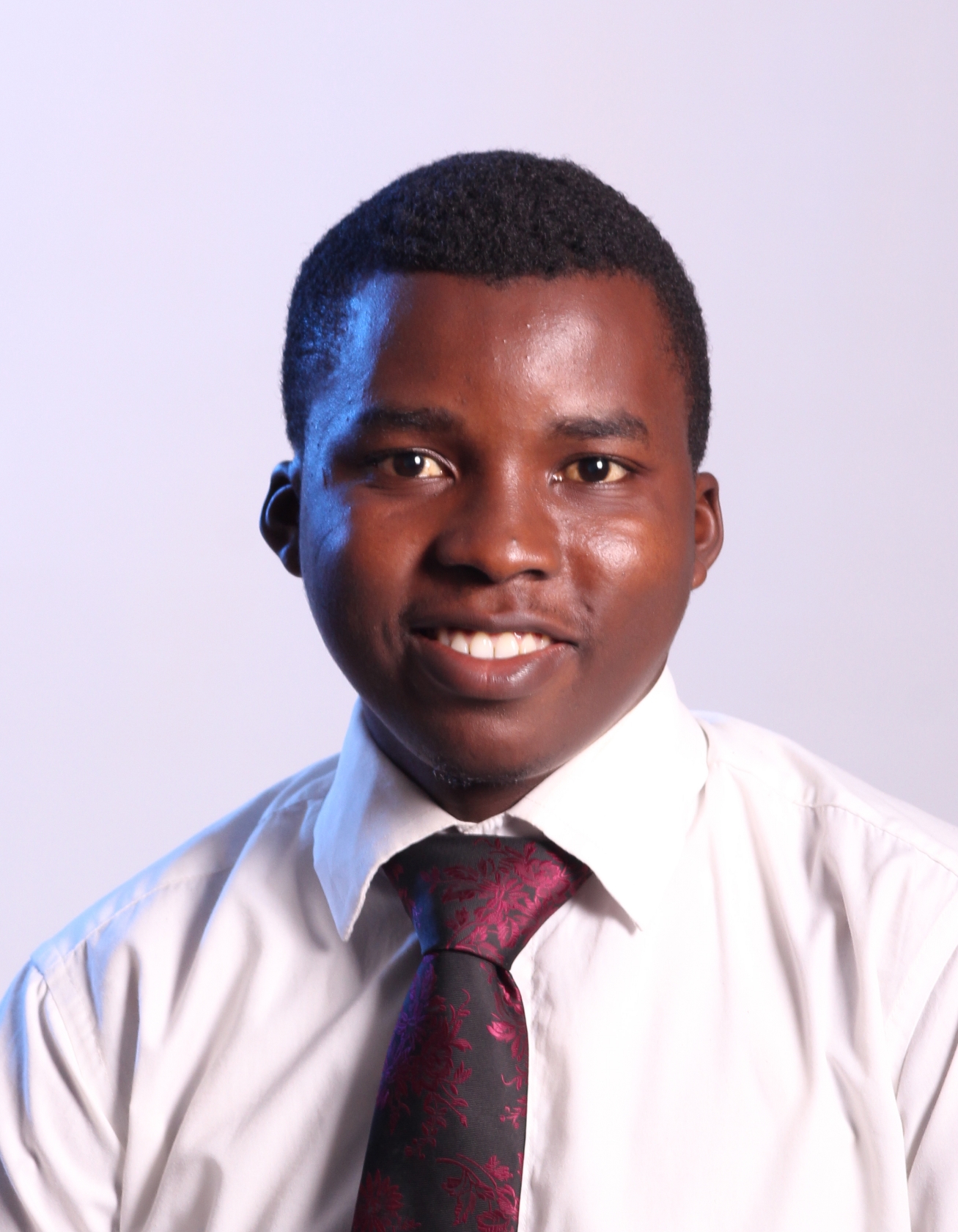 nkwocha stephen tochi
2022 Beneficiary
Nkwocha Stephen is a unique student, "the prof," as those around him popularly call him, due to his exceptional Intelligence and excellent academic accomplishments.
He holds a bachelor's degree in Chemistry Education from the premier University of Nigeria Nsukka (UNN) and a First Class Master's degree from the Prestigious University of Lagos, where he graduated with a CGPA of 4.64/5.0 with a specialization in Physical Chemistry.
During his undergraduate studies at the UNN affiliate campus for Education students at Alvan Ikoku Federal College of Education Owerri Imo State, he engaged in several leadership activities that assisted in developing a strong leadership personality. He was elected Secretary General of the National Association of Science in 2007. He was also elected the Secretary General of the Degree students association in 2008. He also served as the Electoral Committee chairman for the Students Chemical Society of Nigeria A.I.F.C.E. chapter, where he recorded a free and fair electoral process.
After graduating in 2009, He participated in the compulsory National Youth Service program in 2010/2011 at Ile-Ife east local government, Osun State. During this period, he volunteered to mentor over 1000 students in Adolescent Reproductive Health, HIV/AIDS prevention, and teenage pregnancy. The State Peer Educator Trainer coordinator gave him a commendation letter for his achievements.
Stephen has served as an outstanding Chemistry tutor at Dansol High School. He also served in various capacities, such as the Head of the Science department, Head of the e-learning and Technical Committee, Head of the Robotics and Innovation committee, Head of the Summer School planning committee, member of the Academic Board, member of foreign examinations committee, and member of external competitions committee. He won several awards, such as "The teacher of the year in 2019 and 2021''. He also won the outstanding teacher's award in the 2021 Avogadro's Chemistry challenge by the University of Waterloo, Canada. He also got nominated for the Lagos State Best teacher of the year award in 2021. He currently has a YouTube Channel where he explains Chemistry topics to students preparing for the annual West African Senior School Examination.
Stephen is also an Innovation coach. In the past four years, over eighty (80) students from Dansol High School have been awarded Conrad Innovators in the annual Conrad Innovation Challenge. 6 teams have been Alternate finalists in the competition, and two teams (RET Innovate and Team Biocon) have made it to the Global Finals in Florida USA.
Stephen got a fully funded PhD scholarship that covers his tuition, medical insurance, and living expenses from the University of Wisconsin, Milwaukee where he is presently majoring in Chemistry.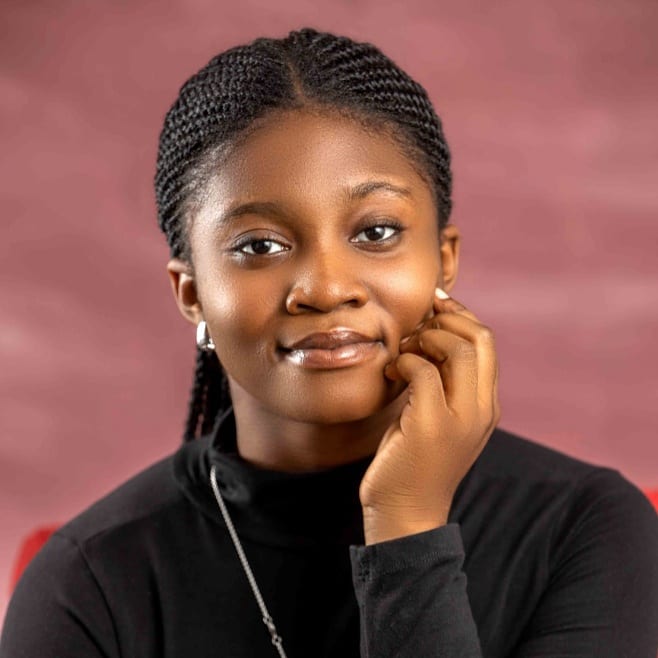 nmesoma ebelechukwu precious onyejekwe
2022 Beneficiary
read more
close (x)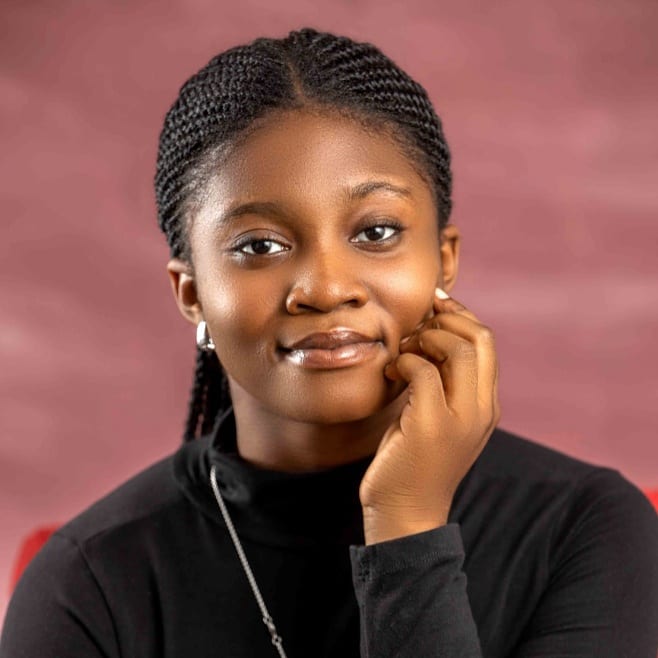 nmesoma ebelechukwu precious onyejekwe
2022 Beneficiary
Nmesoma Ebelechukwu Precious Onyejekwe attended Loral International Day Secondary school, Lagos, where she graduated as the valedictorian and had 6A's and 3B's in her WASSCE and 307 in her UTME. Having shown exceptional leadership qualities as class prefect from 7th-11th grade, she was unanimously appointed as the Head girl of the school in her graduating class. She served as President of the JETS Club and led inventions, which she and other club members displayed at interschool science fairs and competitions. She won a gold medal in the National Mathematics and Science Olympiad in 2018 and emerged in first place in the Junior Science category in Lagos state. In the 11th grade, she volunteered at the Loral Math clinic after school, where she taught mathematics to 7th -9th graders till she graduated.
Nmesoma participated in other extracurricular activities: literary writing, sports, and music. She was captain of the girls' basketball team and won a SIFA basketball gold medal in 2019.
After secondary school, she took a gap year and learned python programming as a new skill. She continued volunteering at church as a fundraising committee member, raising donations for orphans, widows, cancer and HIV/AIDs patients. Conforming to her ambition to work in the health field, she also volunteered at Sirona Hospital in Festac town, where she gained a lot of clinical experience.
Nmesoma joined North Central College, Illinois in fall 2022, where she currently majors in Biochemistry. She is a recipient of their International Trustees Scholarship- a full-ride scholarship- awarded to only one international student.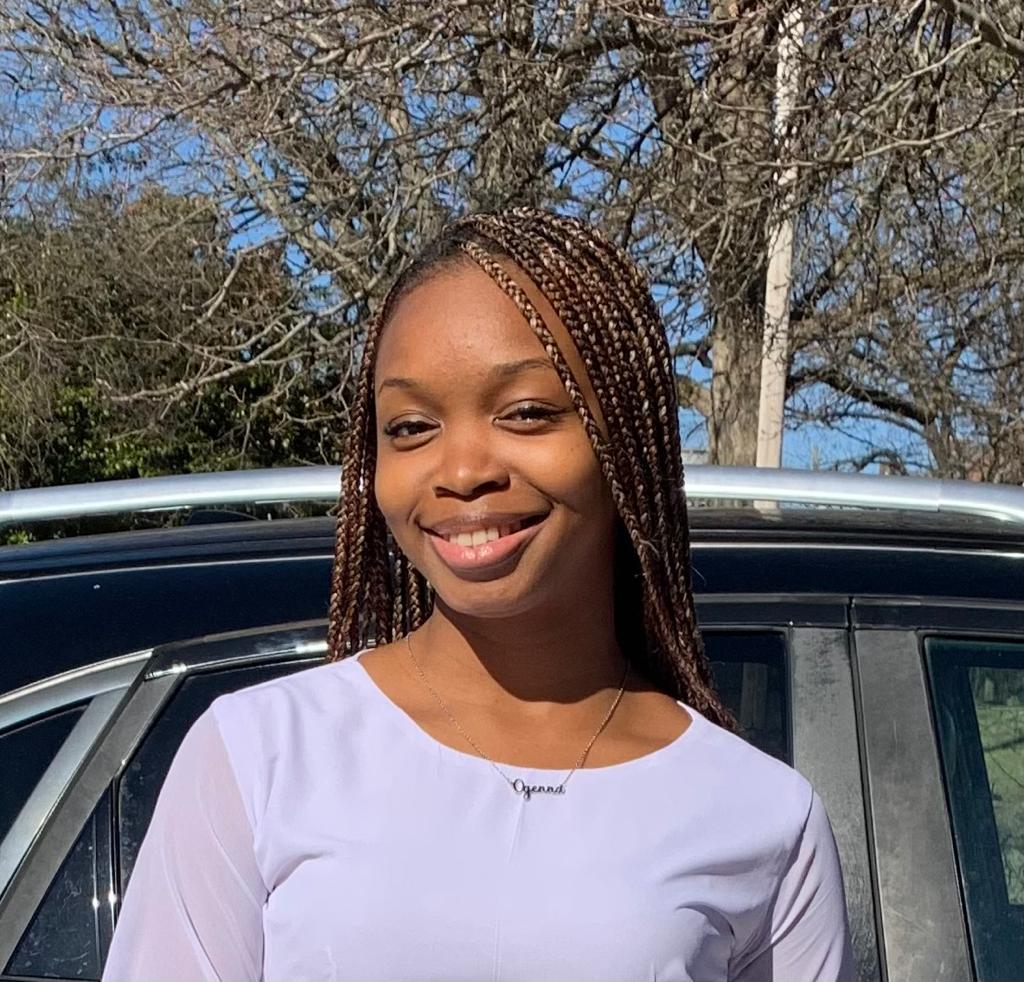 ogenna angela obiora
2022 Beneficiary
read more
close (x)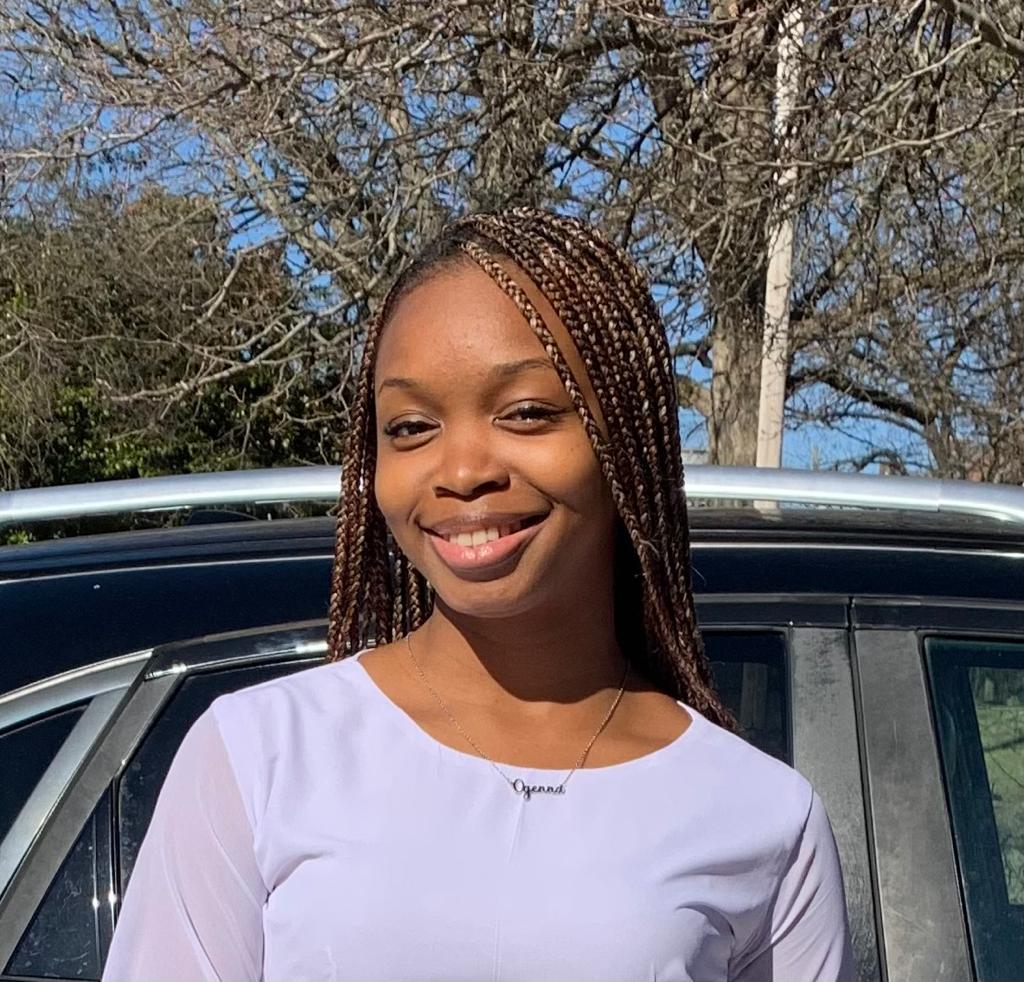 ogenna angela obiora
2022 Beneficiary
Ogenna had been a trailblazer, in high school she was also granted a state award for being one of the Best students in the FCT Basic Education Certificate Examination(BECE) in the 2016/2017 Academic Section. She graduated from Bristol Academy in Abuja as one of the Best Graduating Students and salutatorians of the Class of 2020. She took a gap year and joined EducationUSA Abuja where I was awarded the 2022 Undergraduate Unsung Hero for significantly supporting the 2021/2022 undergraduate cohort and for helping organize a charity outreach with EducationUSA.
As a result of my academic achievements and extracurricular activities, I was awarded various scholarships ranging from partial to full funding and will be majoring in Computer and Information Sciences at Rust College a full ride.
While in secondary school, I had the dream of studying in the US one day, and though I didn't have the means, I always thought that if my mind can conceive it, and my heart can believe it, I knew I can achieve it. Joining EducationUSA has honestly been my best decision yet and my stepping stone to success.
There are those who look at things the way they are, and ask why… I dream of things that never were, and ask why not?"- Robert Kennedy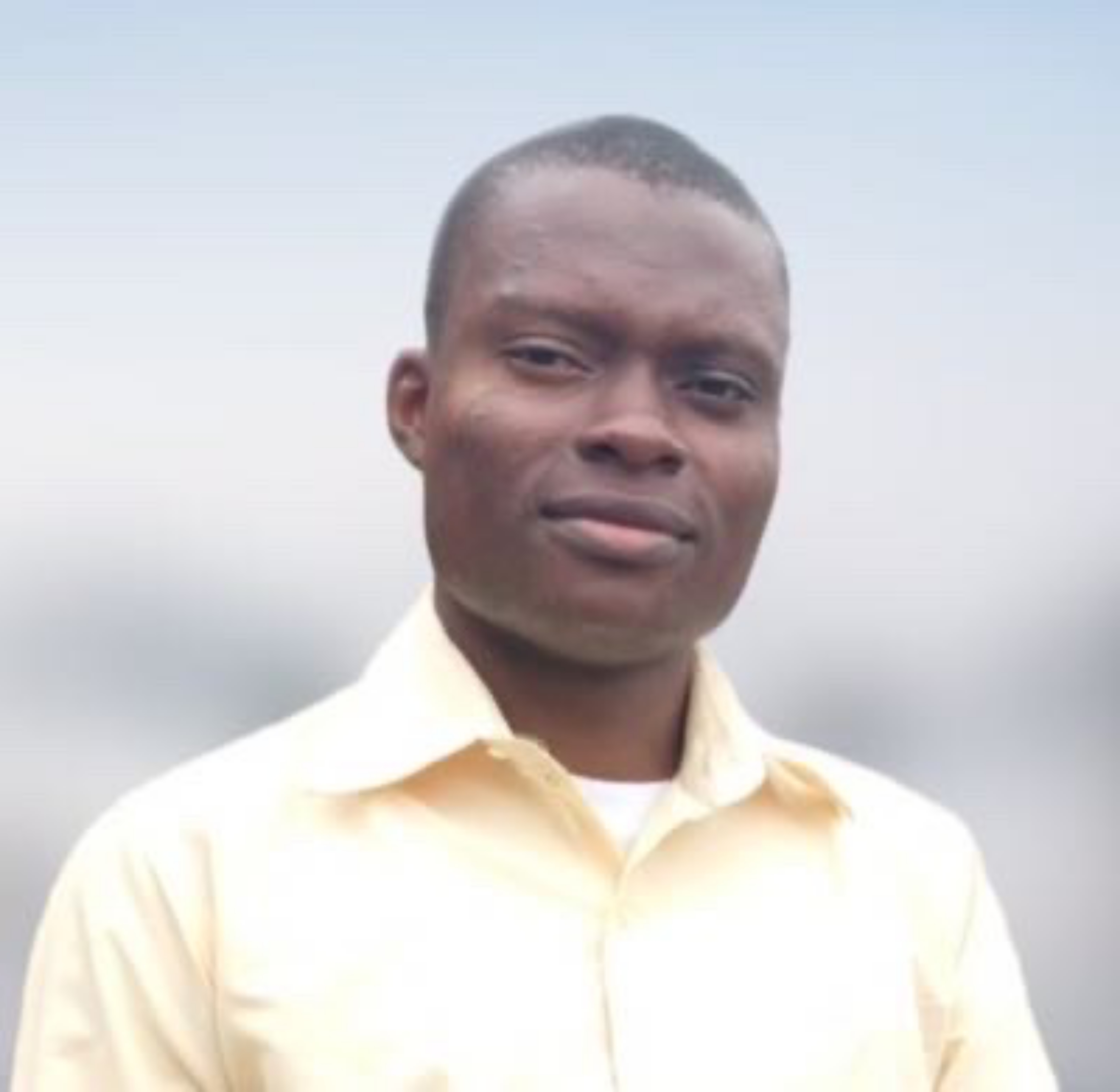 olaniyan olawale abiodun
2022 Beneficiary
read more
close (x)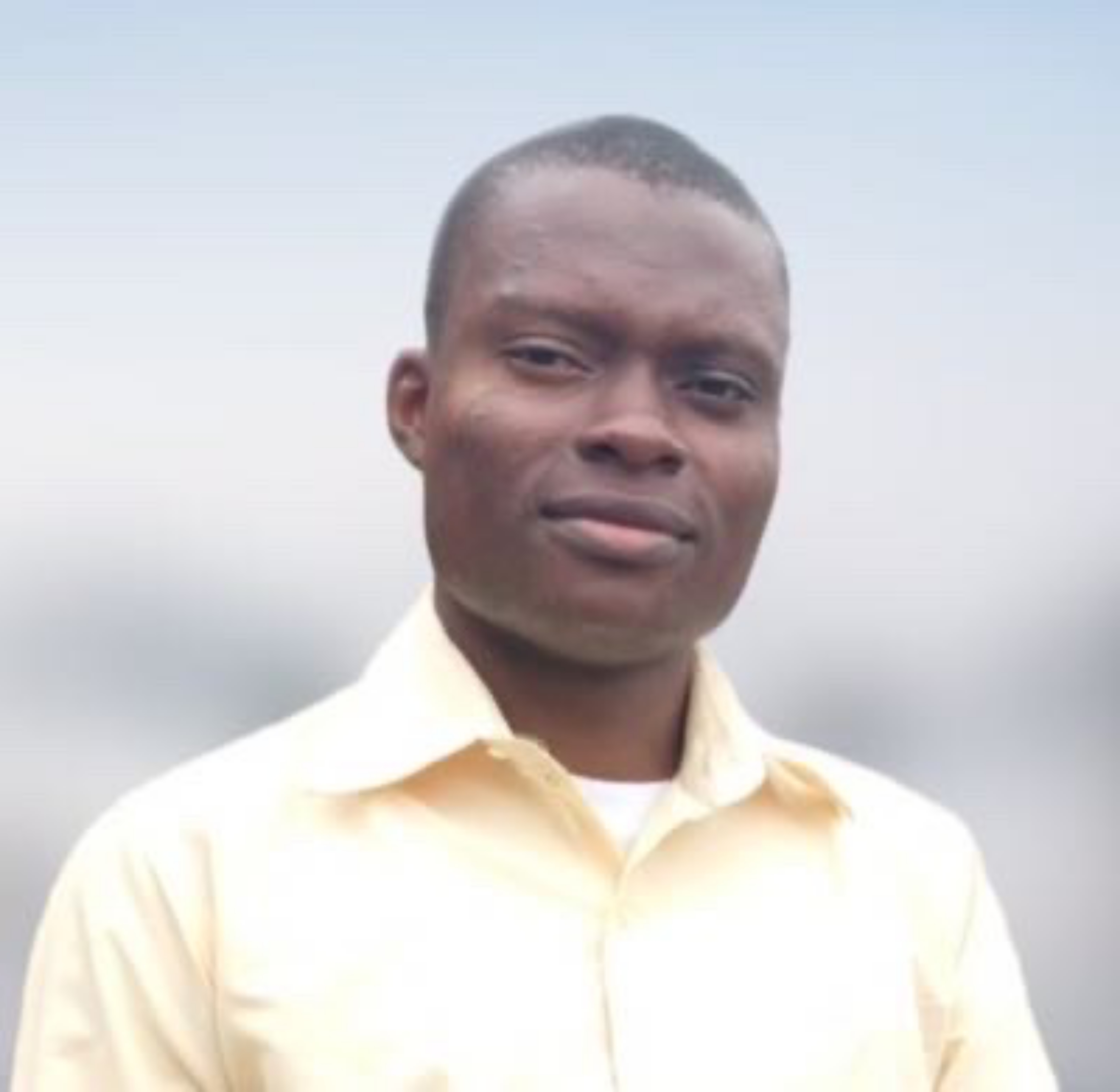 olaniyan olawale abiodun
2022 Beneficiary
Olaniyan Olawale Abiodun is a First class Statistics graduate from the University of Ibadan. He had a diploma in the same field from The Polytechnic, Ibadan, where he graduated as the best student in his department.
He has gained relevant experience through internships and symposiums. For example, he interned at the Department of Epidemiology and Medical Statistics, College of Medicine, the University of Ibadan where he participated in a data management short course and was introduced to the use of analytical data software like SPSS, Microsoft Excel, and R programming language. In April 2021, he participated in a physical symposium on Applied Statistics with R Syntax, which was organized by the International Association of Statistical Computing - African Members Group.
Part of his research experience was his undergraduate thesis, where he worked on "Assessing the Effect of Socioeconomic Predictor Variables on Under-five Mortality: Evidence from 2018 Nigeria Demographic Health Survey '' where he applied the Wealth Index combination to show how poverty influences child mortality.
Olaniyan is interested in computational statistics and data science, biostatistics, medical statistics and statistical genetics. He got a fully funded scholarship from Western Michigan University where he is currently majoring in Statistics.
---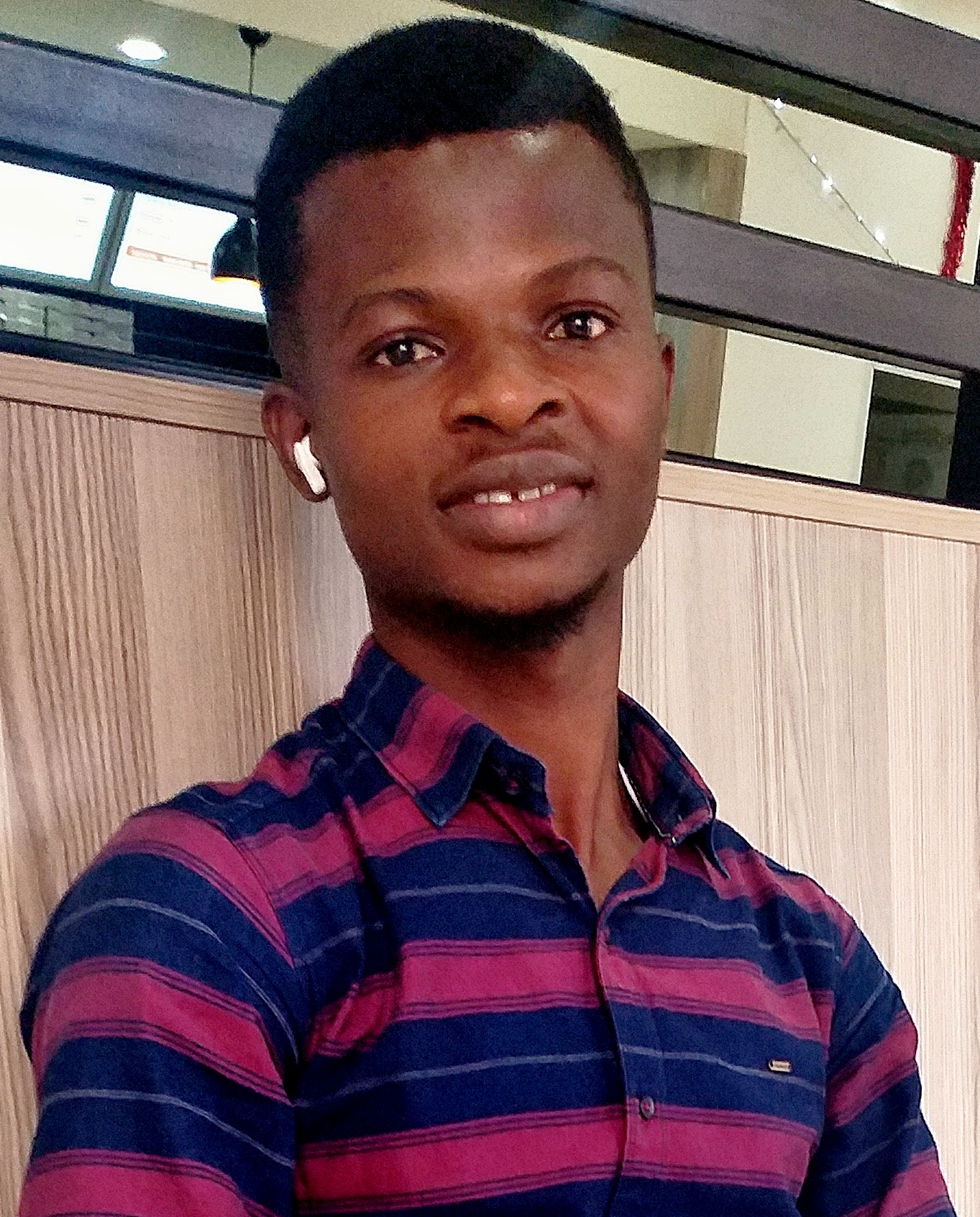 ololade gbadebor
2022 Beneficiary
read more
close (x)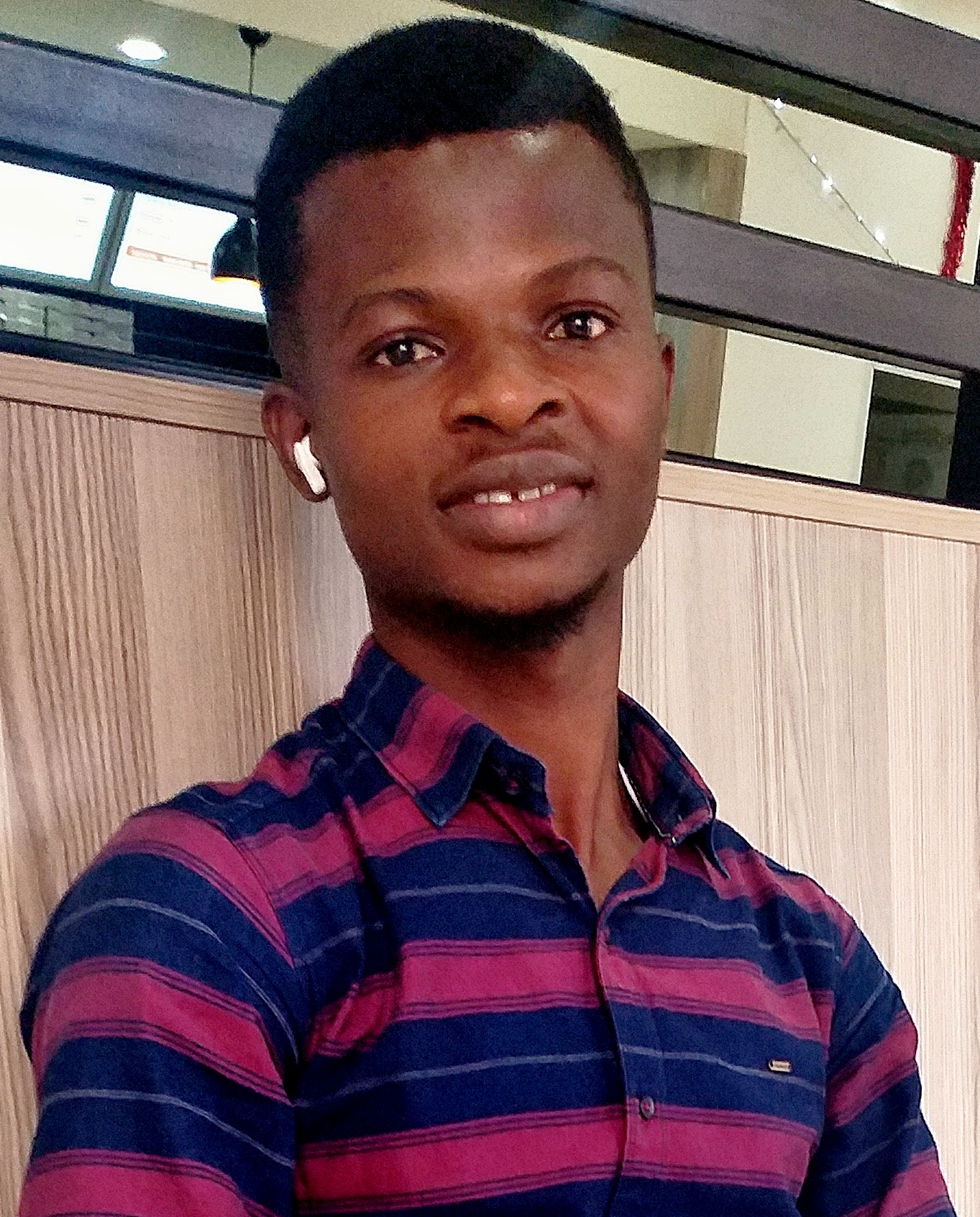 ololade gbadebor
2022 Beneficiary
During his undergraduate study, he made the dean's honor list for five consecutive academic sessions and received the University of Ibadan Alumni scholarship award and the much-coveted Agbami Medical and Engineering Professionals Scholarship Award. Moreover, he served as the disciplinary committee member of the Pharmacy Leadership Club, and chairman of his graduating class' symposium committee. With a motivated spirit, he journeyed through the rigors of pharmacy school, winning scholarships and finishing fourth out of a graduating class of 92 students: with a grade of 6.5 out of 7.0. He also gained teaching and research experience during his internship at Obafemi Awolowo University and his National Youth Service Corps (NYSC) program at the University of Uyo. His passion for drug discovery was birthed in the final year of his undergraduate program and since then, he has been threading that path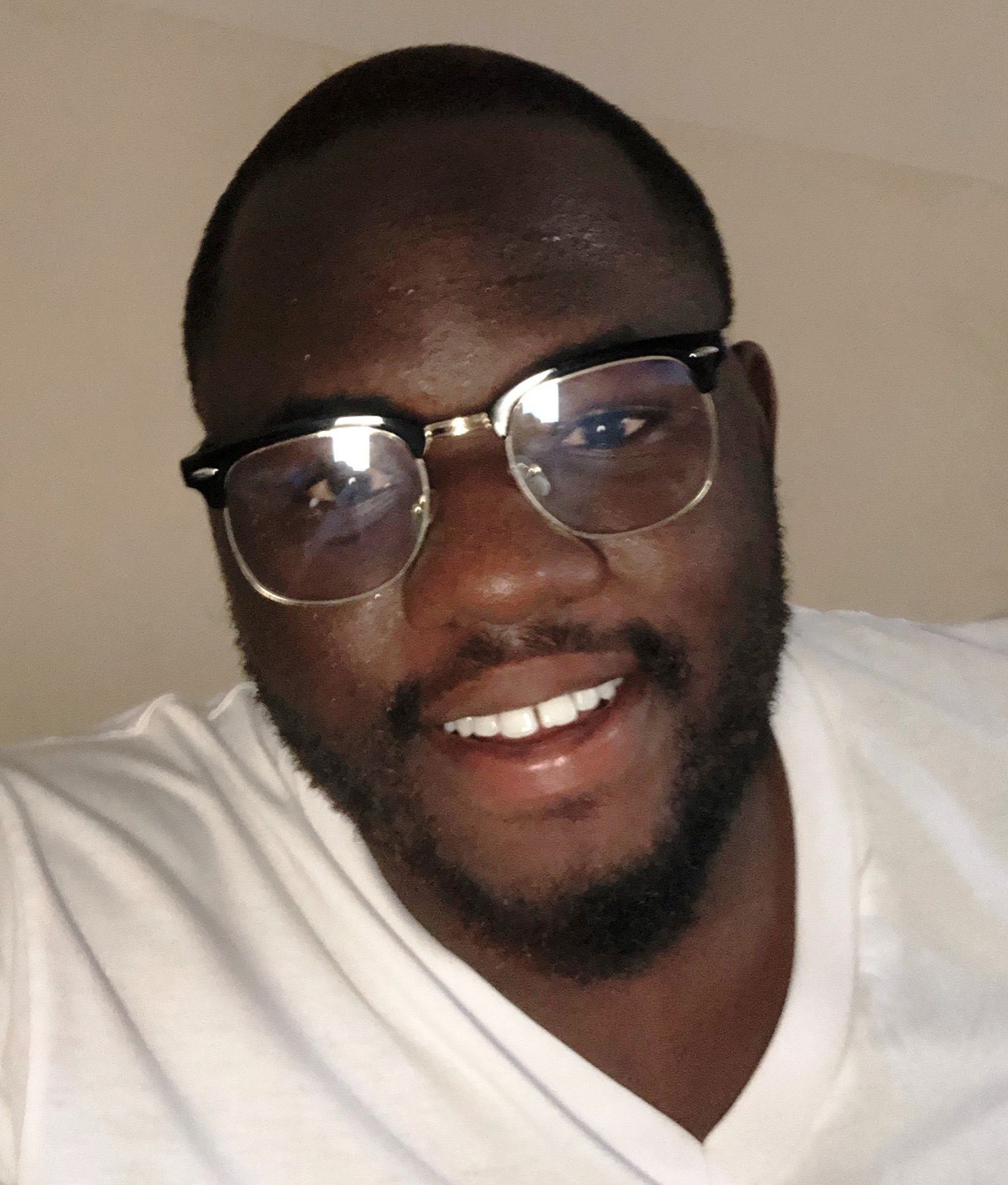 ozioma colins
2022 Beneficiary
read more
close (x)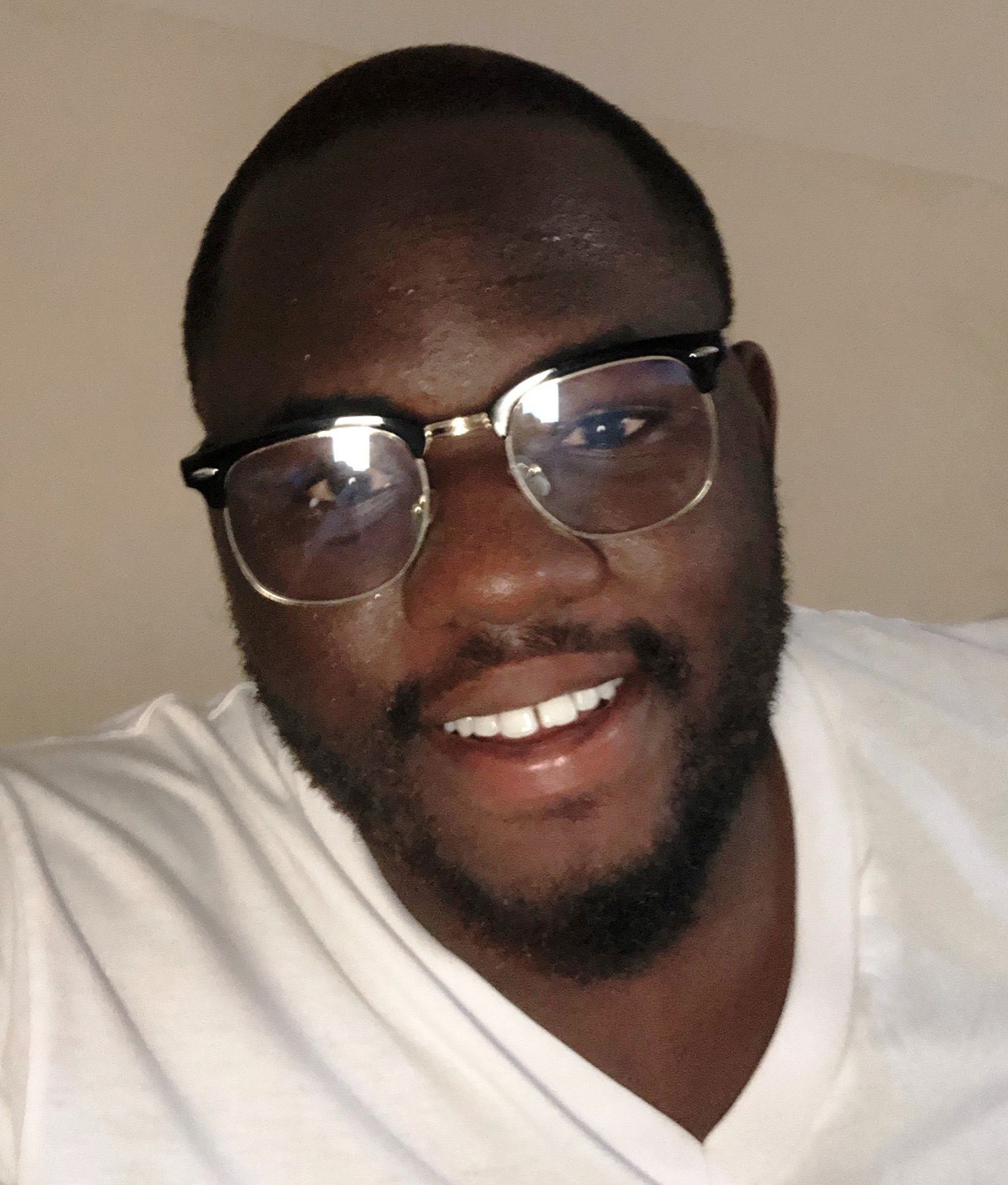 ozioma colins
2022 Beneficiary
For Ozioma Colins growing up was pretty challenging due to his physical disability and financial background. His parents struggled to see him and his siblings through the university. His motivation was not giving up; it was about hard work and passion for challenging the status quo at the time.
He obtained a baccalaureate degree from the University of Abuja, where he graduated with a First Class and the best-graduating student, being the first student to achieve this feat. He had the honor of breaking 26 years-long records at the university. Ozioma also held several leadership positions and appointments; He had more than ten achievement laurels and awards as hallmarks of my hard work and contribution to academia.
He has six publications to his name. Opportunity, they say, meets preparation; for most, this might be an abstract phrase, but reality has shown me otherwise. I would love to express my gratitude to EducationUSA Advisors (Abuja), they have been instrumental in this achievement The opportunity funds program made it all possible to see myself as a graduate student with full funding to pursue my Ph.D. program in computer science and engineering at Notre Dame University. To you reading this right now, I want to encourage you to keep going, persevere, and don't give up. Dreams do come true; Dare to achieve! Join EducationUSA!"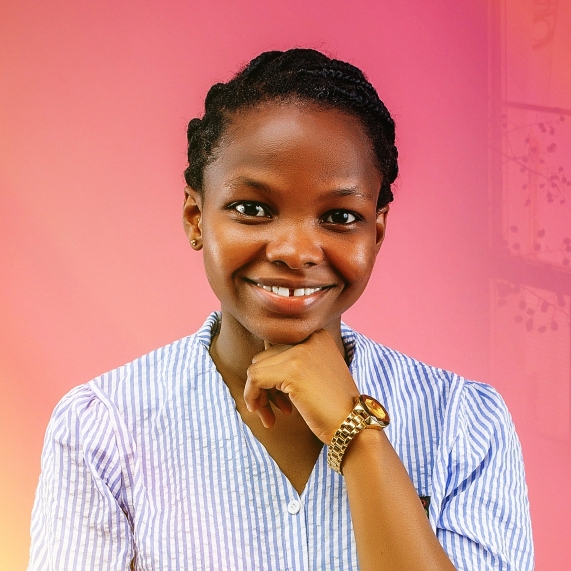 peace ikeoluwa adegbite
2022 Beneficiary
read more
close (x)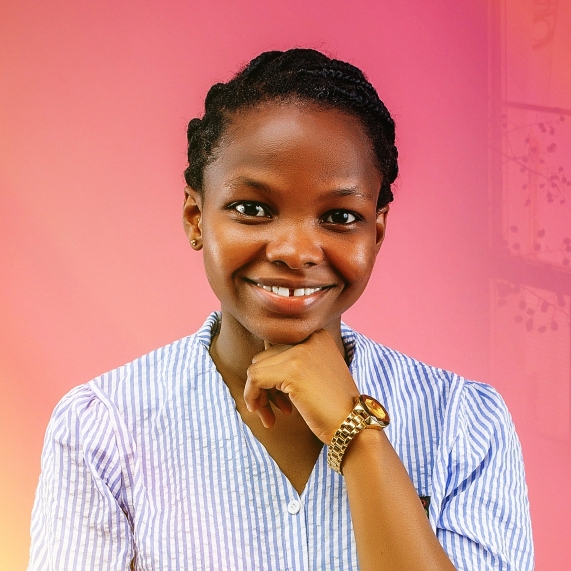 peace ikeoluwa adegbite
2022 Beneficiary
Peace Adegbite acquired a first-class honors degree in Engineering Physics from Obafemi Awolowo University, Nigeria, and graduated as the 'Best Student in the Engineering Physics Programme, winning the Foundation Alumni and Professor A. F. Oluwole awards. Her undergraduate project was also conferred the 'Second-Best Undergraduate Materials Project' at the 19th Nigerian International Materials Congress (NIMACON) conference in a competition that involved several universities nationwide. She will be attending the University of Nebraska-Lincoln with full funding for her Ph.D. Program in Physics.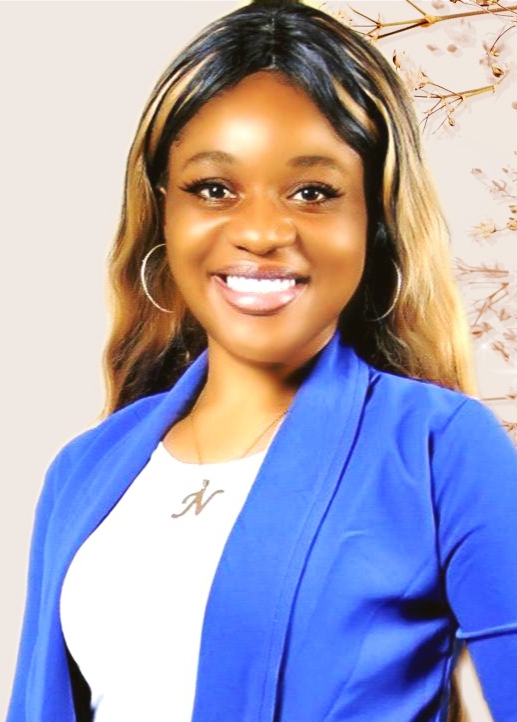 peace okeke
2022 Beneficiary
read more
close (x)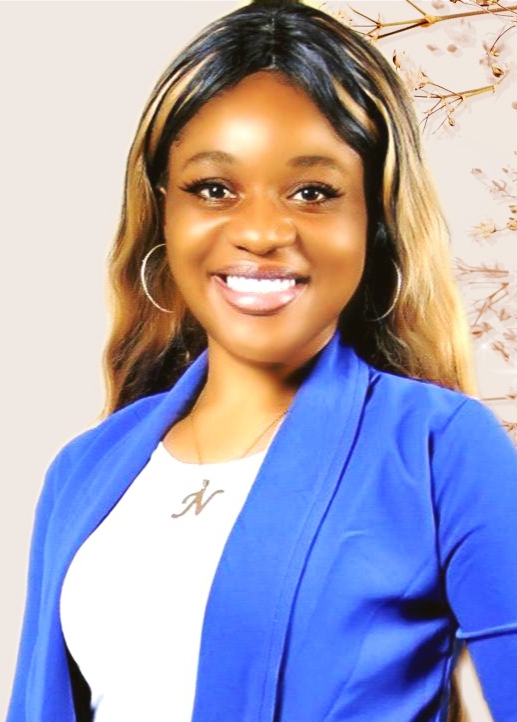 peace okeke
2022 Beneficiary
Peace began her quest to study in the united states during the National Youth Service in 2020, her first attempt toward graduate school. At that time, she only applied for popular government scholarships because she did not have any information about my studies in the USA. After 15 graduate school rejections, she saw my dreams crash before her eyes and wondered at the sheer possibility of ever achieving her dreams.
She got to know about the opportunity funds program applied for it and was selected. This better prepared her because she had the required mentorship, community, and support to achieve my goals. As a result, applied to other graduate schools in the USA and got accepted into four schools.
This experience made her believe that she grew stronger and more resilient, and most importantly, developed a clearer understanding of the importance of graduate school to my career. Hence, this fully-funded master's degree in Biotechnology at the University of Texas at Tyler Health Science Center.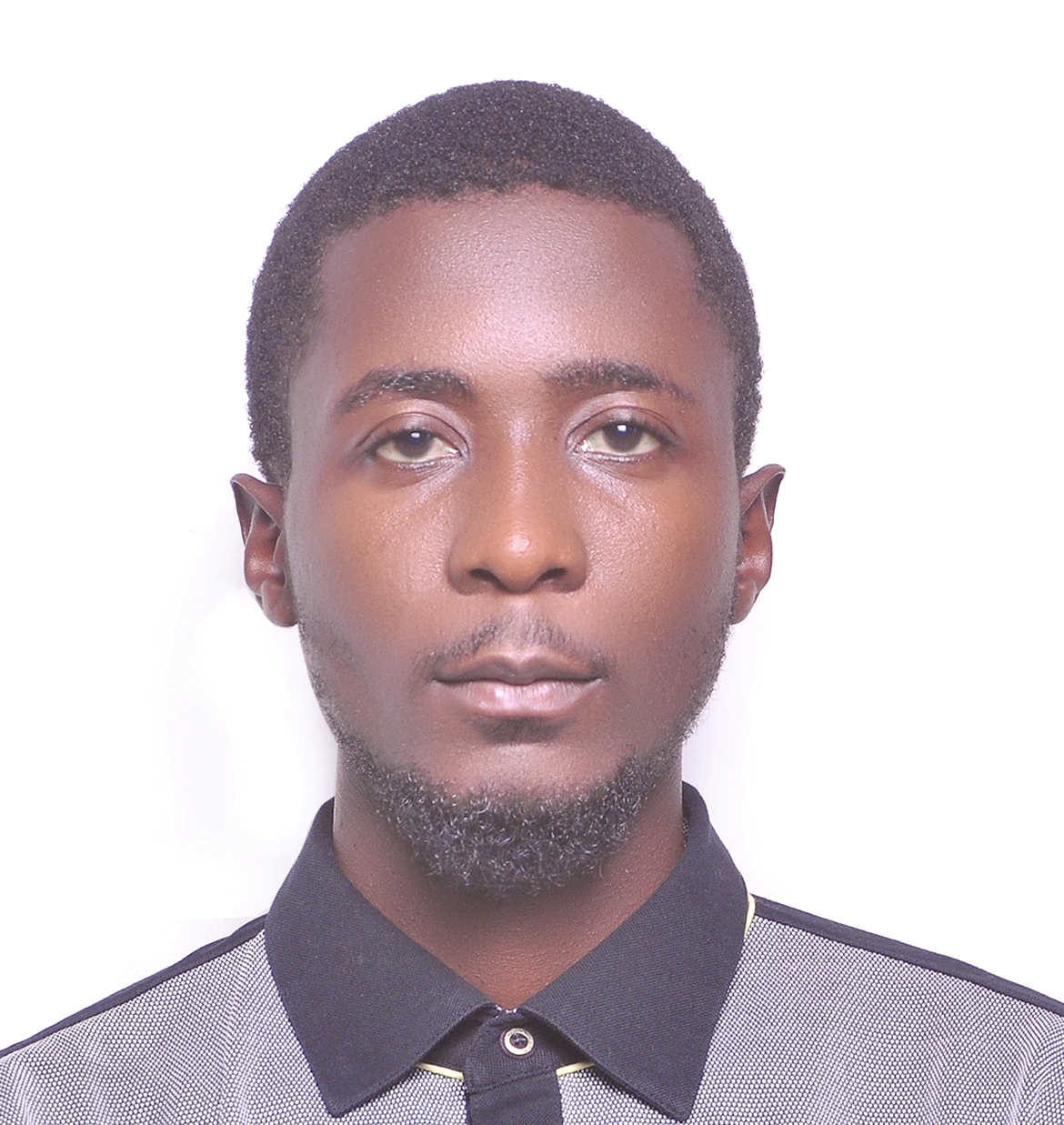 peter josiah aminu
2022 Beneficiary
read more
close (x)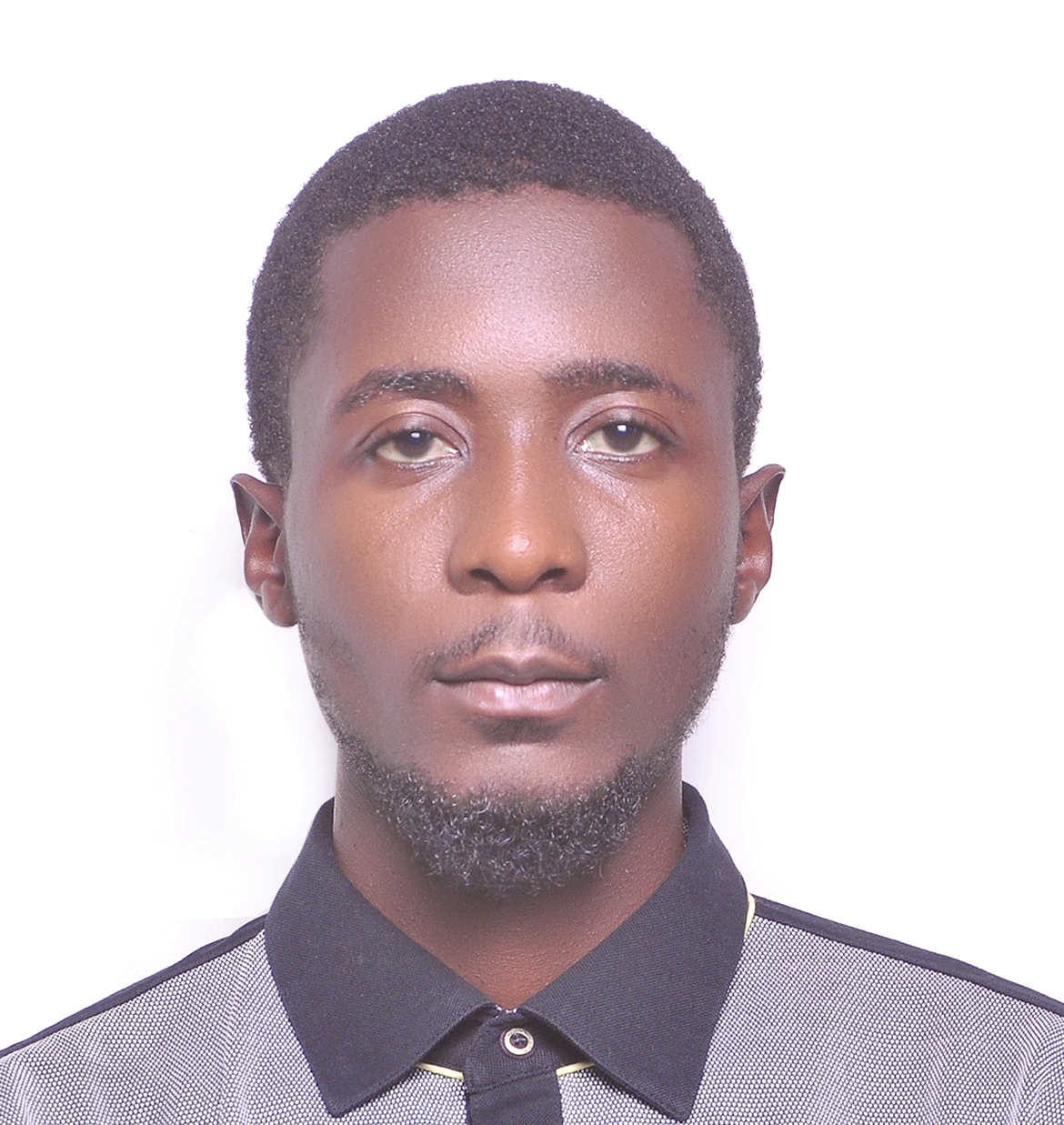 peter josiah aminu
2022 Beneficiary
Peter Josiah Aminu
Kaduna State University
University of Colorado Boulder
In 2021, I graduated top of my class with a CGPA of 4.70/5.00 and a first-class degree in biochemistry from KASU. I maximized every opportunity I had to get into the laboratory because of my passion for research. Throughout my undergraduate, I was always assigned to lead my lab group which has helped build my confidence on the lab bench. I also was elected the pioneer president of the Kajuru L.G.A Student Association Kaduna State University Chapter in 2019. During the Covid-19 Lockdown, I enrolled in a five-week virtual computational biology internship hosted by HackBio where I learned a lot and collaborated with internationals to perform a project. The project, which attempts to elucidate the COVID-19 mortality risk assessment among various age groups using phylogenetic analysis, gave me my first collaborative publication in an international journal. Also, as a person who loves to inspire and impact knowledge, I found myself constantly tutoring my mates and many other students even after university. Currently, as a serving corps member, I left a biotechnology research facility so I could teach chemistry and biology in a government secondary school in Abuja.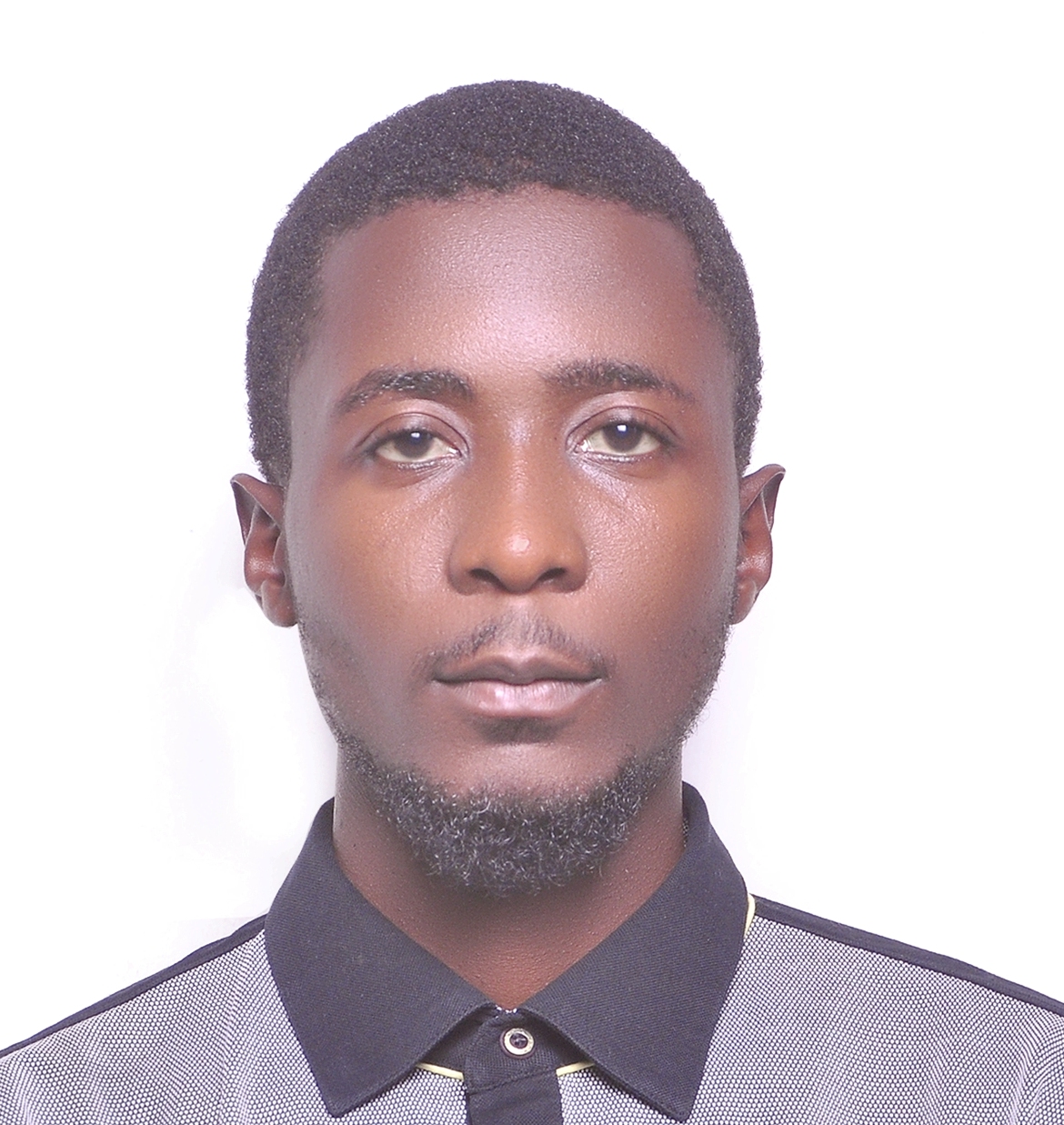 peter josiah aminu
2022 Beneficiary
read more
close (x)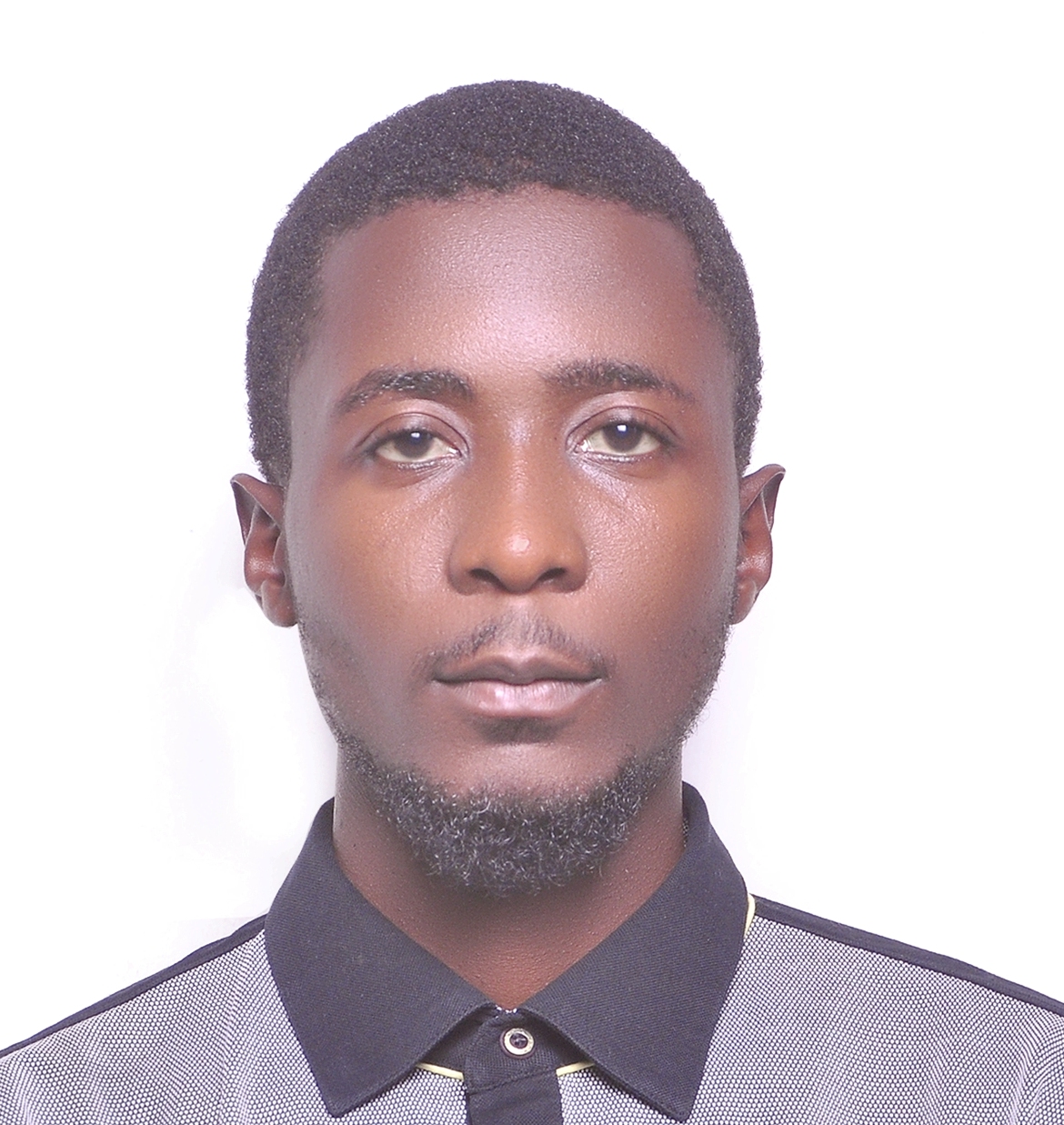 peter josiah aminu
2022 Beneficiary
Josiah Aminu Peter was born in a slum of Kaduna called Television to a family of 6. My parent, currently retired, made sure my siblings and I stayed in school despite our crippling financial situation. My teacher-mother started me off elementary school pretty early, and due to my tiny size, I was always the smallest in my class. To avoid getting bullied, I grew up reticent and low-key, all in a bid to stay invisible. To make up for my quietness, my mind became very lousy. I would constantly soliloquize and ask myself many questions and try to provide answers. As a result, I grew inquisitive, which led me to choose sciences in secondary school.
After my junior secondary school examination, my mum came back home and told me she had brought me a gift. My joy quickly turned to a subtle disappointment when I saw her unwrapping the new School Chemistry and Physics. What I was expecting, I still do not know, but in a few months, those books gradually became my most valuable belongings. I will forever appreciate my mother for that gift that changed my life because if she had gotten me a shoe, I doubt I would be able to remember the color today.
During my undergraduate studies at Kaduna State University, where I studied Biochemistry, my parent lost their job, my oldest sibling passed away, and things got so difficult that my pocket was often empty. Still, it seems as though the more life got tougher, the more focused I got. I found a way to turn that negativity into motivation which was reflected in my excellent academic performance. During my studies, I would help other students with assignments, project lab work, and seminar and project write-ups to make ends meet.
In 2018, a friend and mentor of mine, Emmanuel Musa, who is currently a Ph.D. student at Oregon State University, told me about Education USA and the Opportunity Fund Program and encouraged me to keep my grades up and engage as much as possible in any research activity. Fast forward to 2021, I graduated top of my class with a first-class degree in Biochemistry, got into EducationUSA opportunity funds Program in 2022, applied to five universities, and got fully-funded Ph.D. offers in three schools, I accepted and will be attending the University of Colorado Boulder, where I was offered Graduate Assistantship, Fellowship and the Prestigious Shurl and Kay Curci Foundation Scholarship worth over $60,000 that would cover my tuition, health insurance, monthly stipend and also exempt me from teaching assistant duties for my first two years so I can focus solely on research.
To my teachers, lecturers, mentors, my loving family, my friends, my OFP advisors, and everyone who has inspired me to pursue my dreams, my Ph.D. will be in the Molecular, Cellular, and Developmental Biology Department at CU Boulder.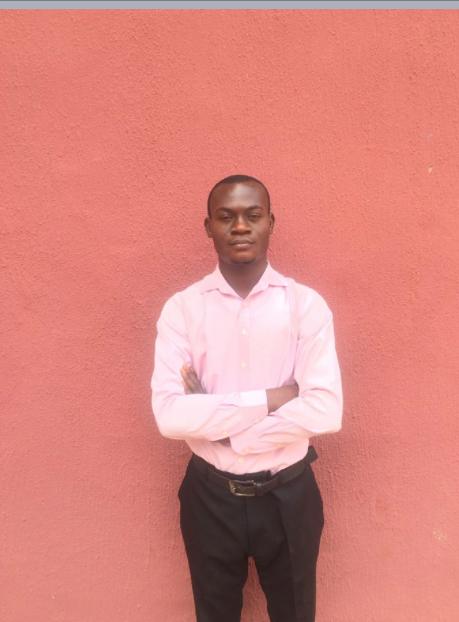 reuben ogba onwe
2022 Beneficiary
read more
close (x)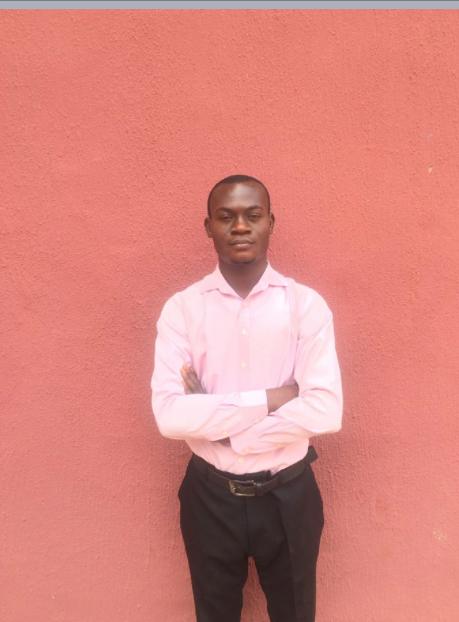 reuben ogba onwe
2022 Beneficiary
Reuben Ogba Onwe is a first-generation graduate who obtained his bachelor of science degree in Microbiology (First Class Honors in 2019) from the University of Nigeria Nsukka. He finished as the best graduating student in his department, with several awards. Before his undergraduate studies, at the tender age of eight, Reuben lost his Uncle Ndubuisi Onwe to what he learned in his later years as liver cancer (hepatocellular carcinoma) due to a late diagnosis of Hepatitis B virus. This changed his thought process and made him curious about viruses. Although at that age, it was unclear which profession he would major in. However, he made up his mind that the career would be one where he could contribute to putting an end to the emotional trauma people go through when they lose loved ones to what seems to him as preventable diseases. Paradoxically, his dad had a penchant for the law profession and was opposed to his vision of pursuing a career in the sciences.
Interestingly, during his high school days, after several disagreements, he was allowed to choose a career for himself. That was a great victory for him, as it marked the beginning of his journey in sciences. Furthermore, part of the things that shaped Reuben's career were the numerous mentorships he got during his penultimate year as an undergraduate. After his compulsory National Youth Service, his research penchant made him return to his alma mater to volunteer as a research assistant in his undergraduate supervisor's lab. This further shaped Reuben's interest and made him join some peer research groups, notably, The Viral Seroprevalence Research group chaired by Professor Anthony C. Ike. This thus helped Reuben to coauthor some research and review papers, and he has thus far had two publications and two conference proceedings.
Apart from Academics, Reuben is a very social person with good leadership and mentorship qualities. Among other leadership positions he has held, during his National Youth service, he served as the president of the Culture and Tourism Community Development Group, Agwada Development Area, Nasarawa State 2020/2021, and also the Drama Director in the Christian's Copers Fellowship Agwada, Narasawa State. In addition, Reuben has demonstrated various mentorship roles by assisting numerous students in multiple departments in the faculty of Biological Sciences, University of Nigeria Nsukka, notably anchoring the Nigeria Association of Microbiology Students' week for 2020/2021 and 2021/2022 academic sessions, respectively.
Reuben applied for the EducationUSA Opportunity Fund Program Abuja, 2020/2021 cohort but was not shortlisted. Nevertheless, he reapplied for the EducationUSA Opportunity Fund Program Lagos, 2021/2022 cohort and got accepted. Reuben secured two fully funded PhD offers at the SUNY Upstate Medical University and The University of Pittsburgh for fall 2022. He is presently at SUNY Upstate Medical University, where he is pursuing research in virology and cancer biology.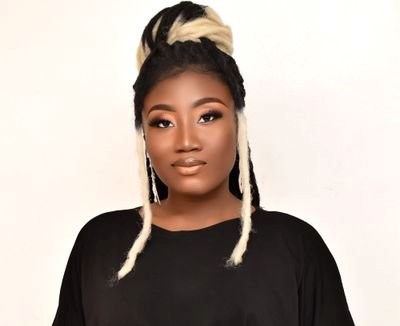 rosemary akamagwuna
2022 Beneficiary
read more
close (x)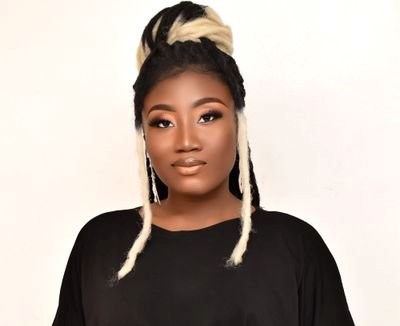 rosemary akamagwuna
2022 Beneficiary
Being a first-generation student with parents who believed strongly in the pivotal role of education in shaping one's future, I easily developed the tenacity to excel in my academic endeavors. I have found that "getting to work" has enabled me to surpass limitations and charted my way to a brighter future.
I got admitted into the University of Benin to study Petroleum Engineering and my scholarly expedition was met with resounding success. I graduated with a First Class and was the best student in my department (2017/2018 session) with a CGPA of 4.769/5.00.
Fast forward to over two years of career progression in Nigeria's oil and gas industry as a Well Intervention Engineer. I have had the opportunity to serve as the Project Coordinator for the initiation and planning phase of an Offshore project by the Nigerian Petroleum Development Company (NPDC) where I supervised a cross-disciplinary team of engineers consisting of both clients and contractors. I also participated in the on-site delivery of the project as a Well Intervention Engineer. In 2020, I was awarded for innovation by my employer for my invaluable contributions to the company. Some of these included developing advanced cost management techniques and improving the company's profit numbers through better inventory management and business intelligence. I currently am a machine learning engineer intern at an IT services company. I am passionate about developing machine-learning solutions for energy applications.
In the summer of 2021, I was selected for the EducationUSA OFP program, which marked a game-changing point in my postgraduate aspirations. Through the expert mentorship and guidance offered by the program, I secured multiple fully funded admission offers to study in the U.S. which included a fully funded admission at The Pennsylvania State University, where I would be pursuing doctoral studies in Energy and Mineral Engineering.
I highly recommend EducationUSA because, being a member, you get access to the most reliable and timely information about U.S. higher education. The access to an amazing community of advisers, mentors, and other high-achieving scholars ensures you stay motivated throughout the journey.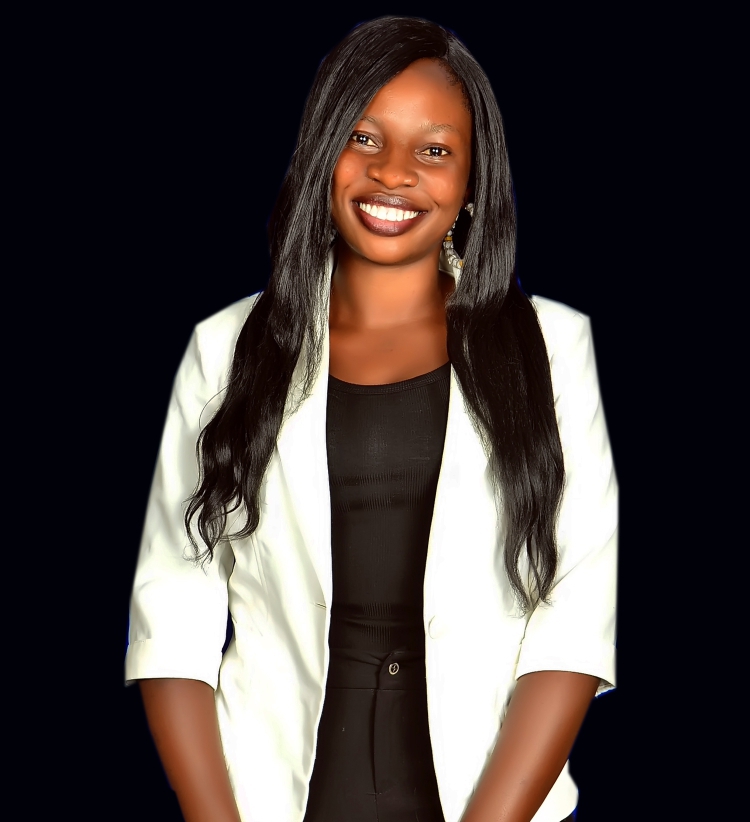 ruth abidemi idowu
2022 Beneficiary
read more
close (x)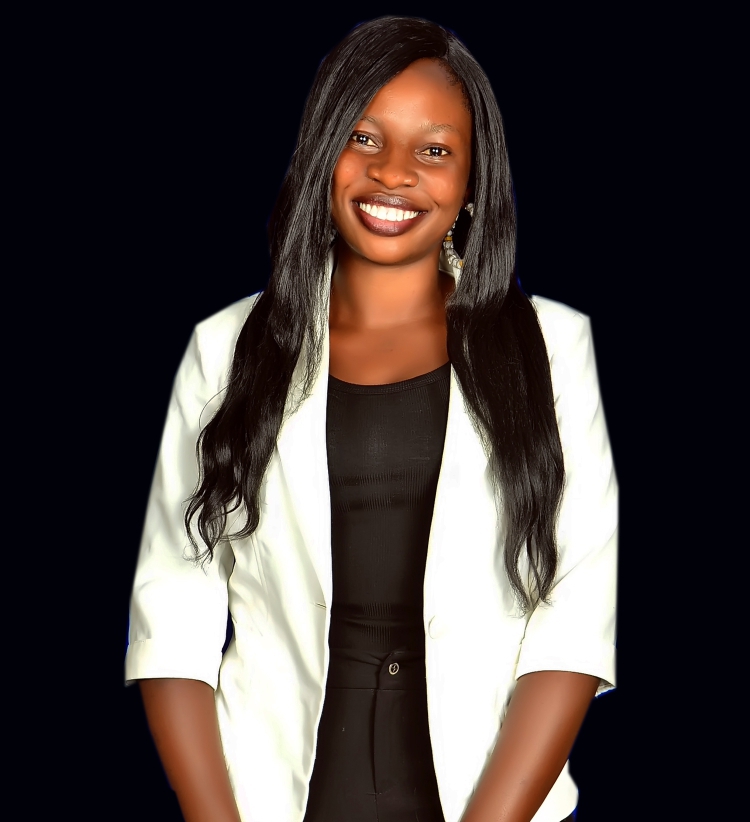 ruth abidemi idowu
2022 Beneficiary
Ruth is the second of five children. She obtained her Bachelor's degree in Microbiology from Afe Babalola University, Ado-Ekiti #ABUAD in 2015, where she finished top of her class with a CGPA of 4.84 out of 5.00. She emerged as the best graduating student in the Department of Biological Sciences; she was also awarded and celebrated as the Student of the year by the Nigerian Association of Microbiology Students #NAMS-ABUAD Chapter. Throughout her studies in ABUAD, she received Founder's Scholar Awards.
She was the General Secretary of NAMS-ABUAD Chapter and was appointed as a group leader for several courses to promote academic excellence among her peers. She served as a Graduate Assistant at UNIBEN during her National Youth Service Corps.
In 2020, Ruth completed her Master's degree in Medical Microbiology with a distinction from University of Lagos #UNILAG, where she finished as the best student in her specialization (Virology) and overall second best in the department. She worked as an Assistant Lecturer at Osun State Polytechnic Iree, where she started an independent research in Medical Microbiology coupled with diverse research in Microbiology.
In 2021, she started surfing the internet on how to acquire a fully-funded admission to the U.S, after several futile attempts in the past years. Gracefully, her friend sent her "EducationUSA OFP advert"; she applied and got selected as one of the 34 successful applicants out of over 2,500 candidates that completed the application. With exceptional advisors and mentors, she secured three fully funded admissions in the U.S. Ruth currently attends the University of Louisville as a fully-funded Ph.D. student. She is studying for a Ph.D. in Medical Microbiology and bacteriology.
In her words, "EducationUSA is a dream come true, and being an OFP Scholar is a huge blessing." Thank you for the opportunity.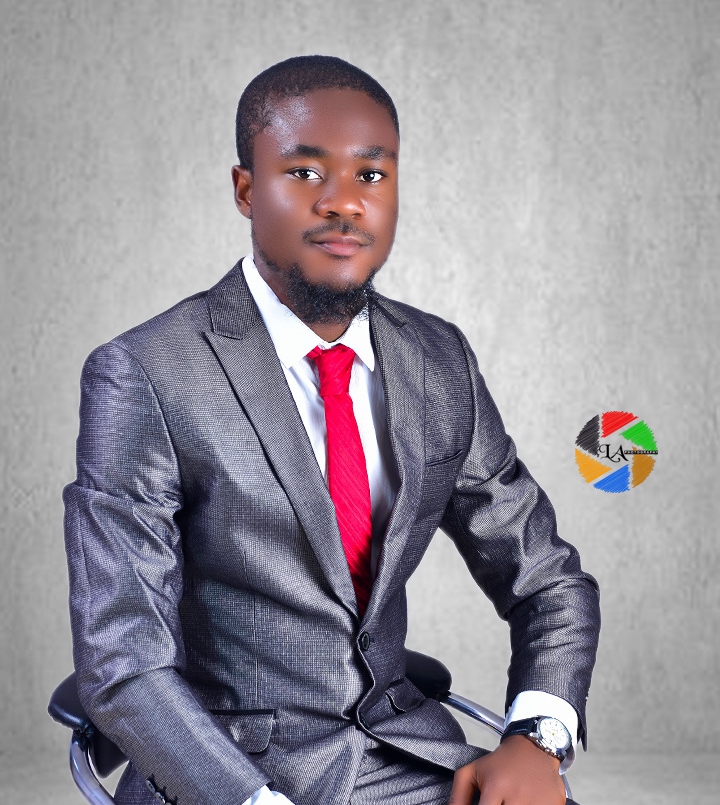 saheed adesile lawal
2022 Beneficiary
read more
close (x)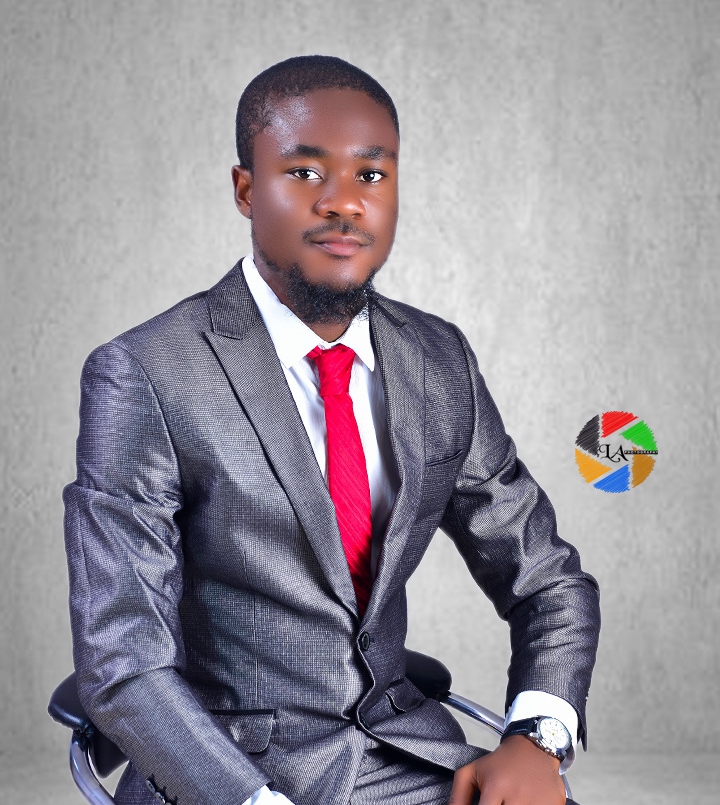 saheed adesile lawal
2022 Beneficiary
Saheed Adesile LAWAL graduated from the Department of Physiology, School of Basic Medical Sciences, Federal University of Technology Akure (FUTA) as the overall best graduating student of the set with the highest CGPA in the history of the university. During his undergraduate days, Saheed demonstrated outstanding academic excellence, which earned him several honors, awards, and scholarships, including the Undergraduate Prize of Physiology, awarded by the Physiological Society, United Kingdom, the Nigerian Liquefied Natural Gas Limited Merit Award, Federal Scholarship Board (FSB) Merit Scholarship, FUTA Muslim Graduate Award for Academic Excellence, GLO/HUAWEI Award for Excellent Academic Record, etc.
Being an individual who loves to be active and give back to his society, excelling academically did not restrict him from participating in extracurricular activities and leadership roles. Saheed was involved in planning and executing several medical outreach programs during his undergraduate days. He was also the electoral chairman for the Students' Physiological Society of Nigeria (SPAN), FUTA Chapter for two consecutive sessions (2017/18 and 2018/19), and he served as a member of the executive committee for the Muslim Students' Society of Nigeria (MSSN), FUTA Chapter from 2017 to 2019. He also volunteered as a tutor in his departmental academic tutorials and religious society. Saheed was the president of the Health-To-All Initiative (HTAI), a program created to give everyone worldwide access to the information they need to manage their health and live healthily.
Saheed Lawal is an EducationUSA Opportunity Funds Program Scholar. He was one of the 34 successful applicants selected out of over 2500 that completed an application. Saheed secured a fully-funded offer in the United States of America (USA) to pursue a doctoral program (Ph.D.) in Neuroscience at Stony Brook University (State University of New York) for Fall 2022. His research will focus on the mechanisms of neurodegenerative diseases. With the motivation to alleviate the rampant increase in the number of people with neurodegenerative diseases, this translational research will elucidate the mechanisms of neurodegenerative diseases, and potential therapeutic strategies, thereby easing the lives of patients living with such disorders.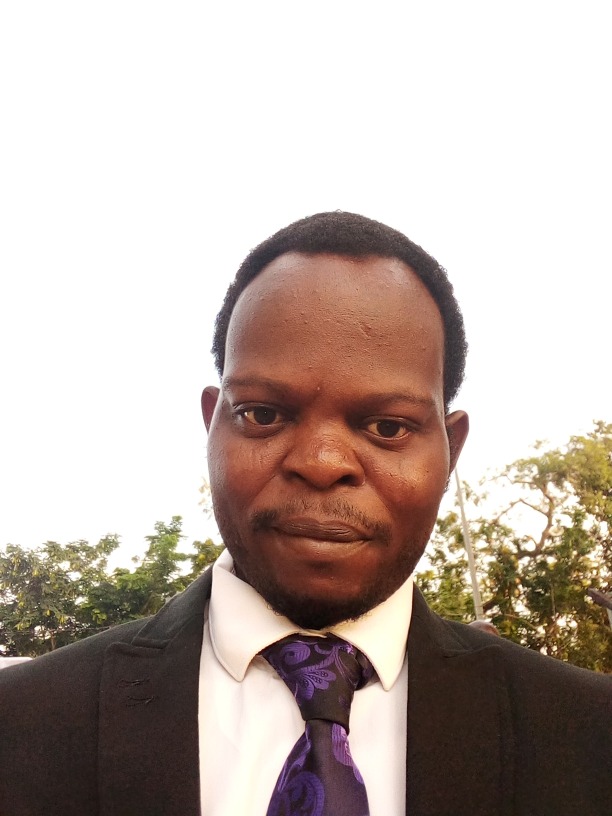 seyi bowale adekoya
2022 Beneficiary
read more
close (x)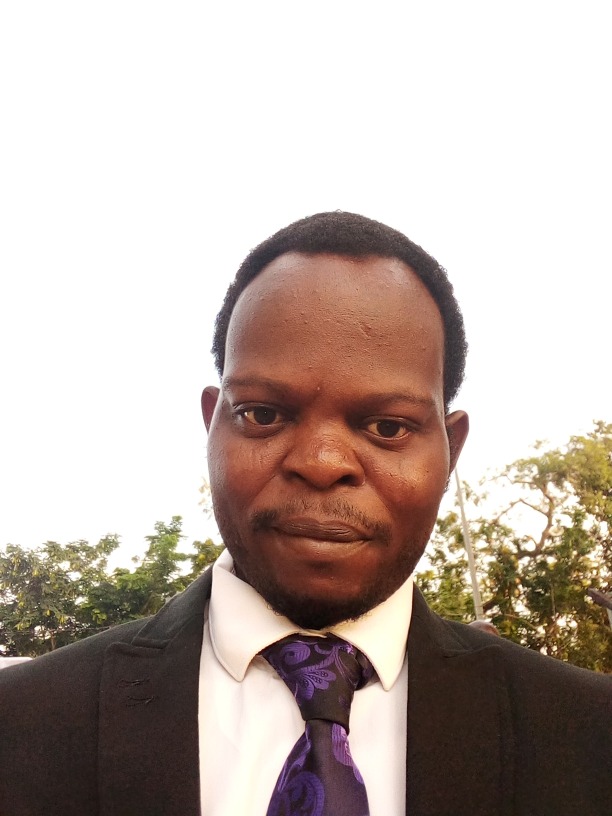 seyi bowale adekoya
2022 Beneficiary
Seyi Bowale Adekoya is a First Class Chemistry graduate from Olabisi Onabanjo University. He graduated as the best student in the Faculty of Science, having a cumulative grade point average of 4.63 in a 5.00 grading system.
Seyi proceeded to get a master's degree in Inorganic Chemistry at the Premier University of Ibadan, Oyo State, Nigeria, where he graduated with a CGPA of 7.0/7.0.
Shortly after his graduation, he applied for a PhD in the United States of America and was offered admission to study chemistry at the University of New Mexico.
Seyi has a passion for knowledge impartation, which made him deliver free private lessons to his colleagues and younger ones struggling academically during his undergraduate days. Furthermore, he organized Easylife Coaching Classes for primary and secondary school students at no cost.
Seyi believes that for development to occur, individuals must be ready to give back to their communities. His passion for education, advocacy, and community service drove him to return to his alma mater to tutor the students in chemistry and mathematics and prepare them for the Unified Tertiary Matriculation Examination during the holidays. He is also the General Secretary of the Charity Community Development Service during the National Youth Service Corps.
Currently, Seyi is teaching students planning to take their Senior Secondary School Certificate Examination to assist in their training and development. He sees this as a great platform to contribute in his little way to the community. Also, Seyi wants to expose these kids to the psychological and socio-cultural opportunities education presents.