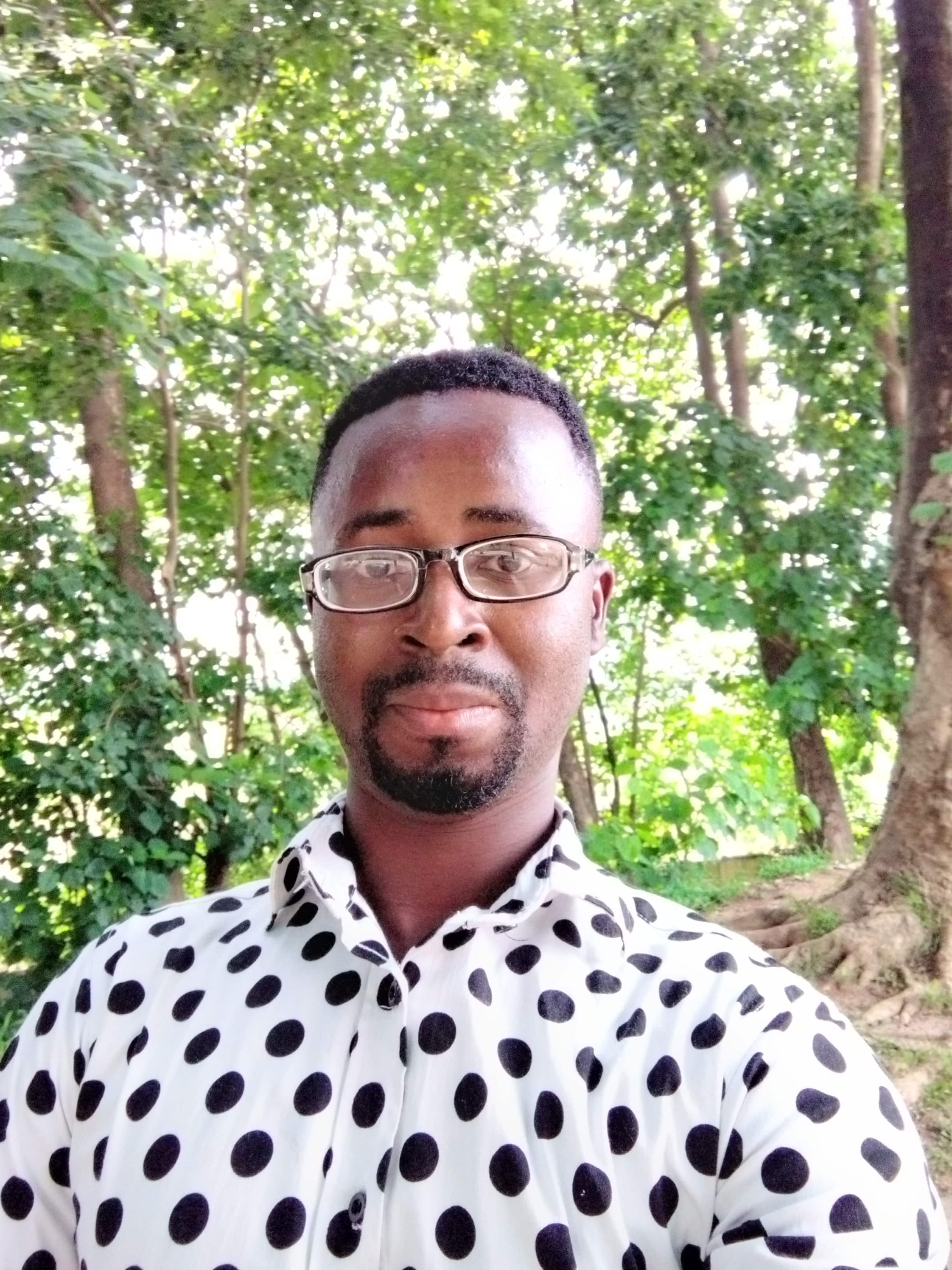 kelechi agwu
2020 Beneficiary
read more
close (x)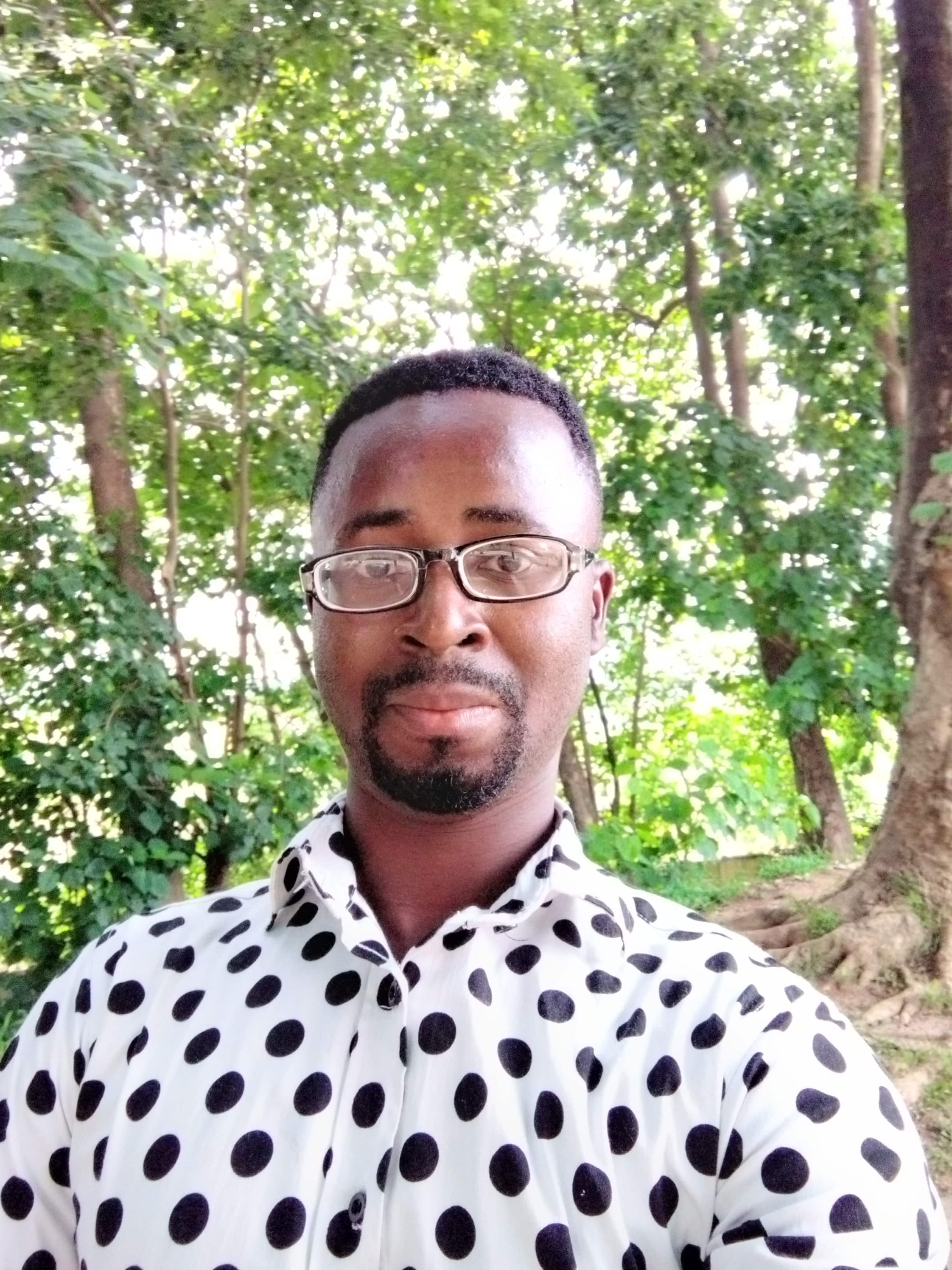 kelechi agwu
2020 Beneficiary
Kelechi Agwu
Kazan Federal University
University of Alabama, PhD Chemical Engineering
Growing up, success in the academic line had always come easily to me. My academic talents have also taken me places beyond my wildest dreams. In 2006, while I was in JSS 2 in my village school, I emerged the best student in my community in a scholarship exam and got a chance to attend a 3-week International Youth Leadership Program in the US, courtesy of the wife of then governor of my state. The scholarship also covered full tuition to study in the best secondary school in the state, Hope High British International School.
However, after my SSCE exams in 2010, I found myself in a very difficult place. I didn't even have enough money to register for JAMB, no to talk of paying tuition. Someone from my community who made sure that my dreams of going to the university were not cut short. She also helped me get a scholarship from my LGA, though I didn't have to spend a year at FUTO before I got the BEA scholarship to study in Russia and everything seemed good.
After my undergraduate program in 2017, I had a series of experiences that almost made me feel I no longer deserved my dreams. With my first class degree (CGPA 4.96/5) from Kazan National Research Technological University and the best project award win (from my department), I felt I was in a great position to get into a good graduate programs. I was not really prepared for the wave of rejections that followed. Almost all the graduate programs I applied to rejected me. It was one devastating blow after another on my self-esteem.
But one great decision I made was not to take defeats and rejections personally. I have a folder in my inbox where I stored all the rejection emails (love letters as I now fondly call them) and I was always ready to try again. In 2018, I applied to OFP but didn't even make it to the interview stage. I wasn't done yet. I dusted up my CV, polished my essays and reapplied in 2019. This time around, I made it to the interview stage and was accepted into the program. I applied to 6 schools in the US, I got rejected by 2 of them, got into 3 (2 on full scholarship) and I will be going to The University of Alabama on $50,000+ per year full PhD scholarship in Chemical Engineering.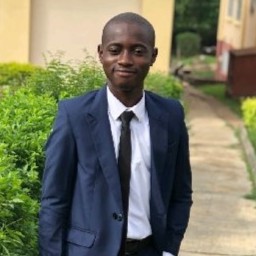 lawal ogunfowora
2020 Beneficiary
read more
close (x)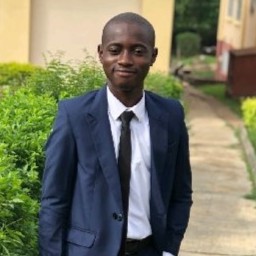 lawal ogunfowora
2020 Beneficiary
Fresh out of the University of Ibadan as a First-Generation student with no connections, I doubt anyone would fault me for being scared and worried even though I finished as the best student in my class with a CGPA of 6.9 out of 7.0. During my last days in the University, a very good friend informed me about the Opportunity Funds Program (OFP) and I had gone through the program page to see what it is about. I realized that it would be the lucky strike for me given that even if I managed somehow to secure a full ride for my PhD at Purdue (which is my dream school), neither I nor my family can afford the initial visa and travelling costs. The OFP portal was opened for a month and that was exactly how long it took me to prepare my application after which I submitted two hours to the deadline. I got called for an interview, was in Kano for NYSC, had to come down to Ibadan to get materials, then to Lagos (with no one to stay with), interviewed and then back to Kano to complete the NYSC. Then, of course, the extreme joy I felt when I got the congratulatory mail is understandable even though it came with a lot of conditions. Now, all I had to do was commit and push myself hard: writing tests, getting my resume ready, writing a statement of purpose, checking for schools, mailing professors etc. To say it was overwhelming would be quite an overstatement but then I pulled through because of the unique support system the OFP family provided me. I had people with similar dreams who also understood my socio-economic troubles. The EducationUSA advisors, my colleagues, and the monthly sessions all created beautiful memories for me and kept reassuring me that my dreams are valid! On the last day of 2019, I had the first invite for an interview from the University of California at Davis. It was so surreal! Then others came, including my beloved Purdue! I got in! Six months later I still randomly muse over the question: How was I able to secure an offer at Purdue (with four other full rides) fresh out of the University? Truly, I might never be able to definitively answer that question, but this I certainly know; that without the Opportunity Funds Program and the support of the EducationUSA family, I would not have pushed so hard for my dreams!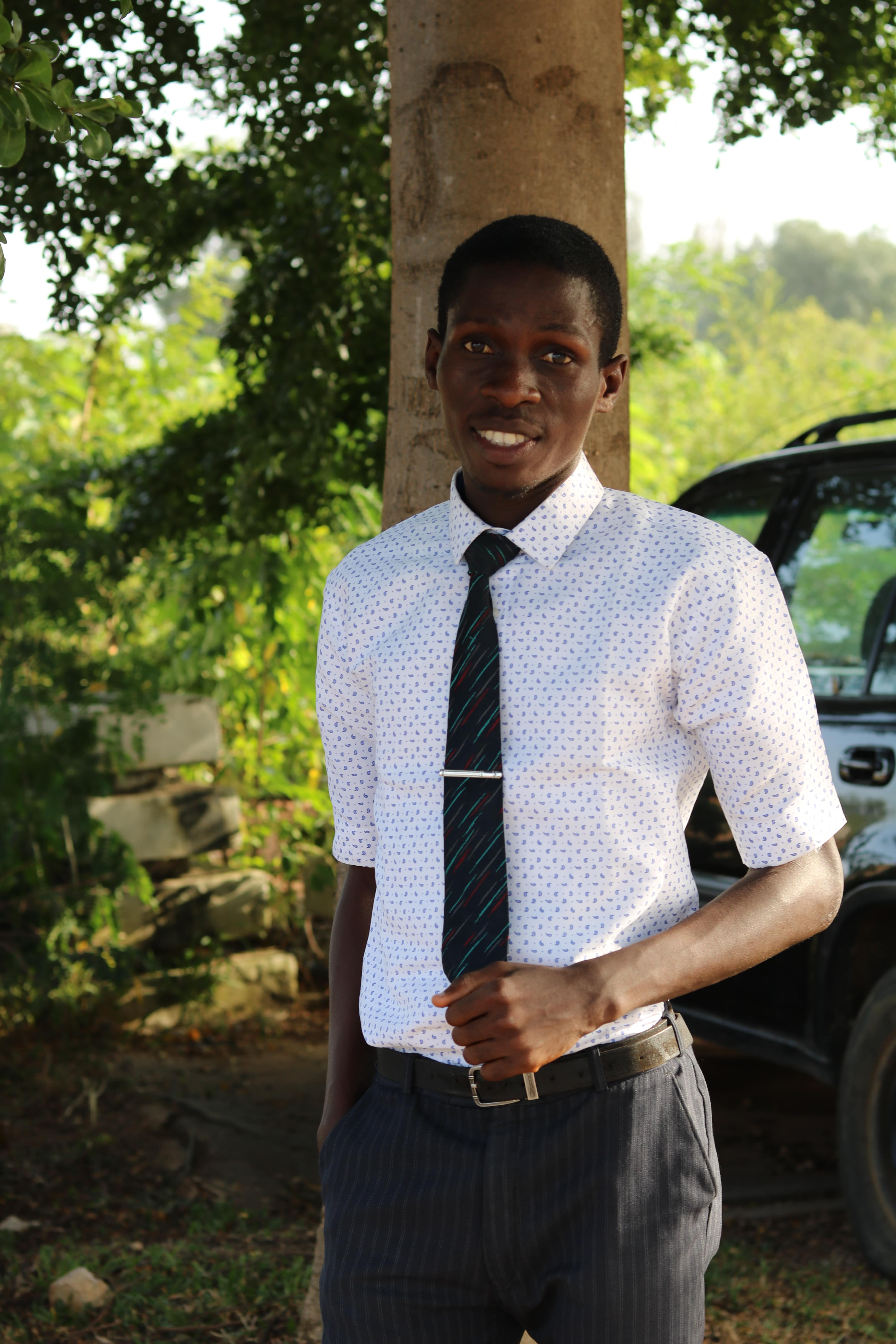 michael alowakennu
2020 Beneficiary
read more
close (x)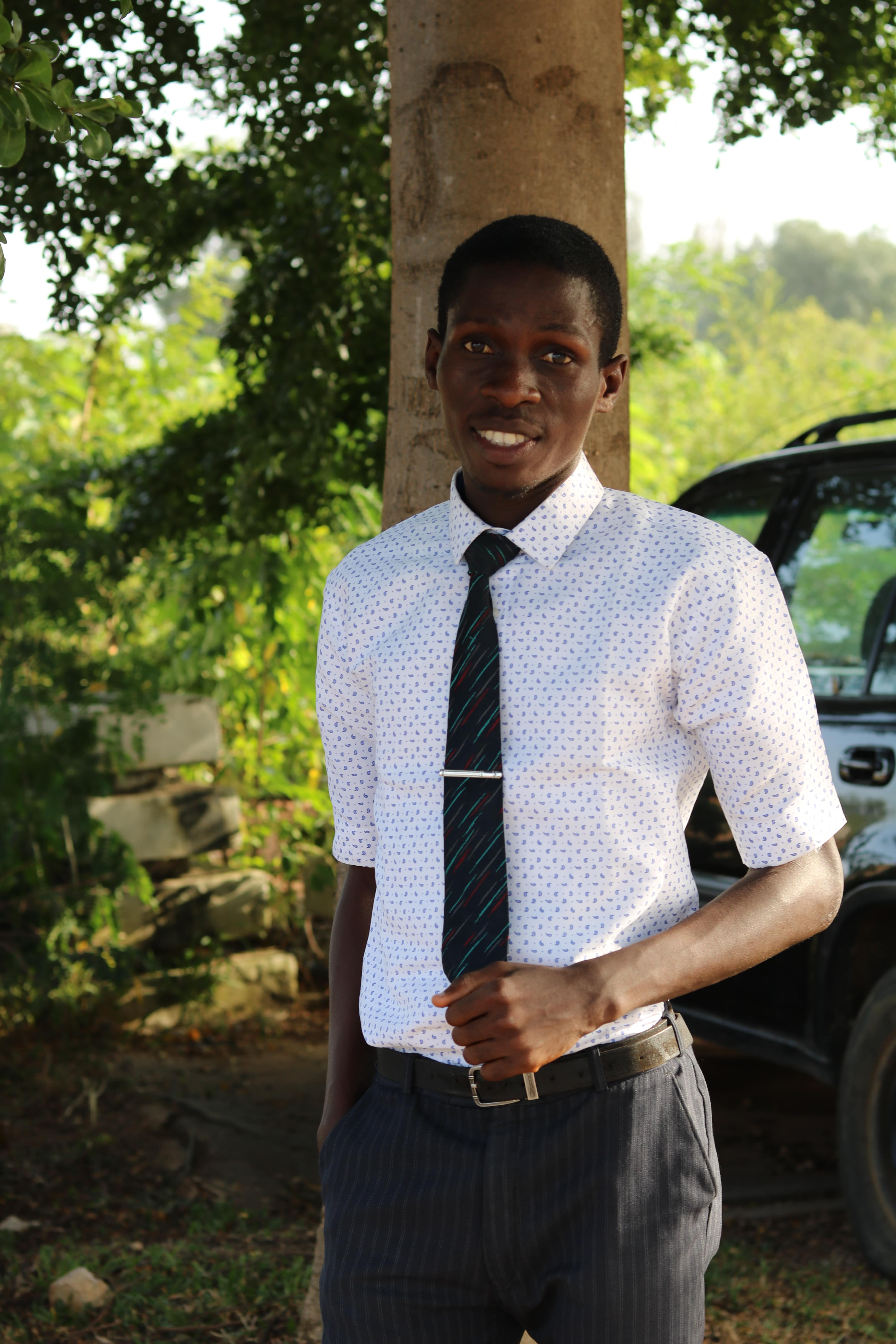 michael alowakennu
2020 Beneficiary
Michael Alowakennu
Federal University of Agriculture, Abeokuta
Michigan State University, PhD Chemistry
Michael is the first in the family to graduate from university. He lost his dad at an early age and his mother, a trader, did her best to support the family. Michael worked several jobs as a waiter and home tutor to pay his way through school.
Michael was able to not only be the first in his family to go beyond secondary school but he finished with a First Class in Chemistry. With determination fueled by his environment and late father, he graduated as one of the best students in the College of Physical Science at FUAAB. He received several offers towards his graduate program including an excessively funded Doctoral program from Michigan State University, East Lansing, Michigan.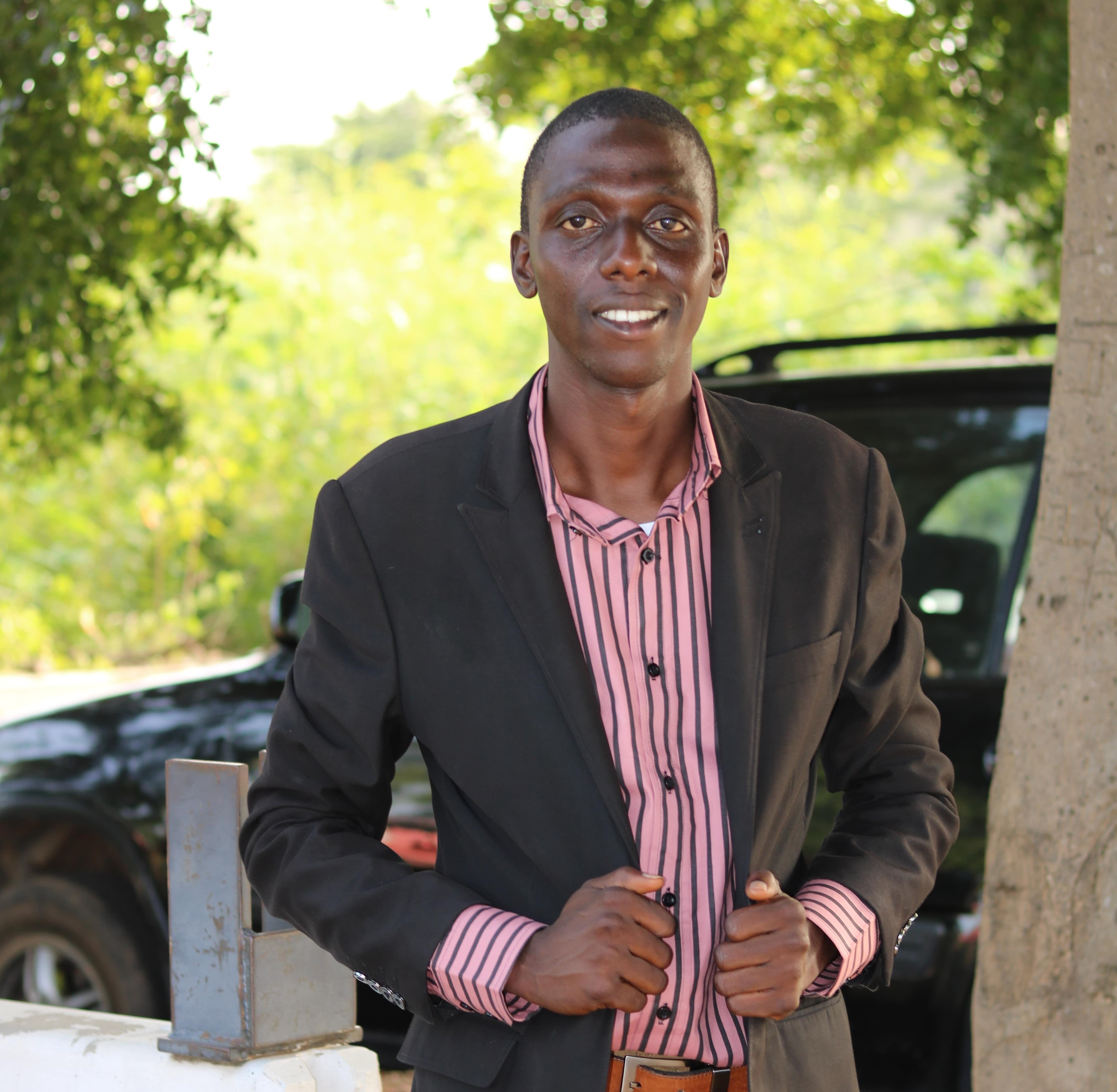 moses adejumo
2020 Beneficiary
read more
close (x)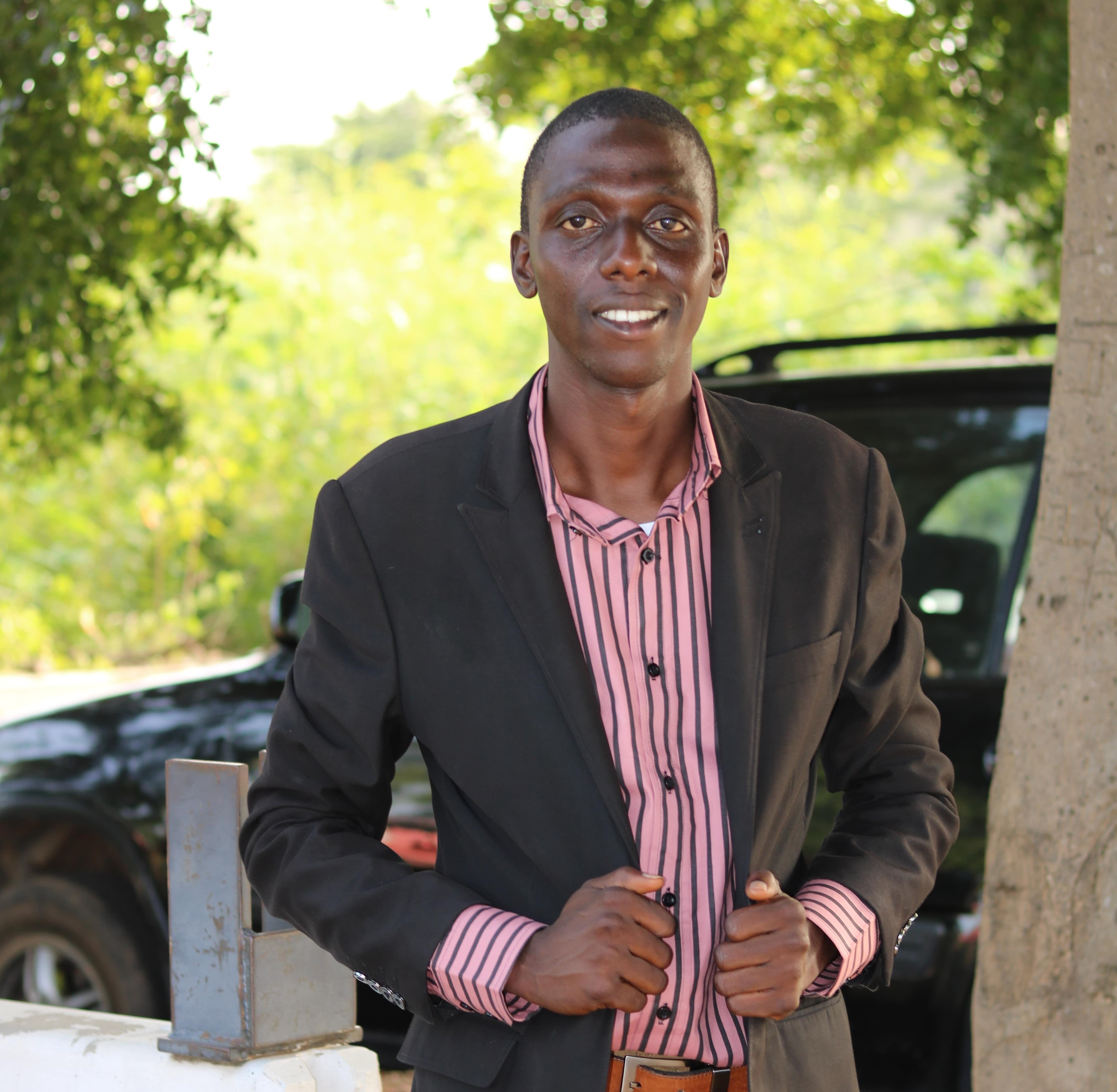 moses adejumo
2020 Beneficiary
Moses Adejumo
Obafemi Awolowo University
Clarkson University, PhD Chemical Engineering
I am a graduate of the Chemical Engineering Department, Obafemi Awolowo University (OAU). I graduated with a First Class among the top decile of my class. I am the firstborn of my family. My dad is a civil servant with a moderate and "not too bad" income. My mother, who has been battling with a serious health challenge for more than 12 years, seldomly manages our family small business. My dad did his best to sponsor my younger brother and me to the tertiary institutions.
In 2018/19, with the support of the EducationUSA advisors, I wrote the standardized exams (GRE and TOEFL) and I applied for Ph.D. programs in Chemical Engineering. I applied to five schoolsandsnd secured Ph.D. admissions without funding even after I had an interview with two professors at some of the schools. It was so disheartening that I wouldn't be going with my 2018/19 OFP cohorts. The only hope left for me was to apply for the next term – Fall 2020.
Before I shot for the Fall 2020 applications, I worked hard to strengthen my profile. I was able to publish my undergraduate final year project. Besides, I joined the Department of Chemistry as a volunteer research intern under the tutelage of Dr. Fadare. During the internship, I learned how to do molecular docking and molecular dynamic simulation for drug design purposes. I added this internship experience to my Resume and my Statement of Purpose. Also, I wrote my TOEFL the second time to have a better score. I was able to get better letters of recommendation. At this time, I doubled the number of schools I applied to. I applied to ten schools and I applied to some programs other than Chemical Engineering (which are Chemistry and System Engineering programs).
I applied to 10 schools for the Fall 2020 term. Ultimately, two universities gave me admission with funding, and one school gave me admission without funding. After thorough consideration, I decided to go with Clarkson University at Potsdam in New York for my Ph.D. program in Chemical Engineering. Clarkson University gave me Chemical Engineering Ph.D. admission with a funding worth of $68,420. Though the battle was tough, I am happy I finally made it with the help of God and EducationUSA advisors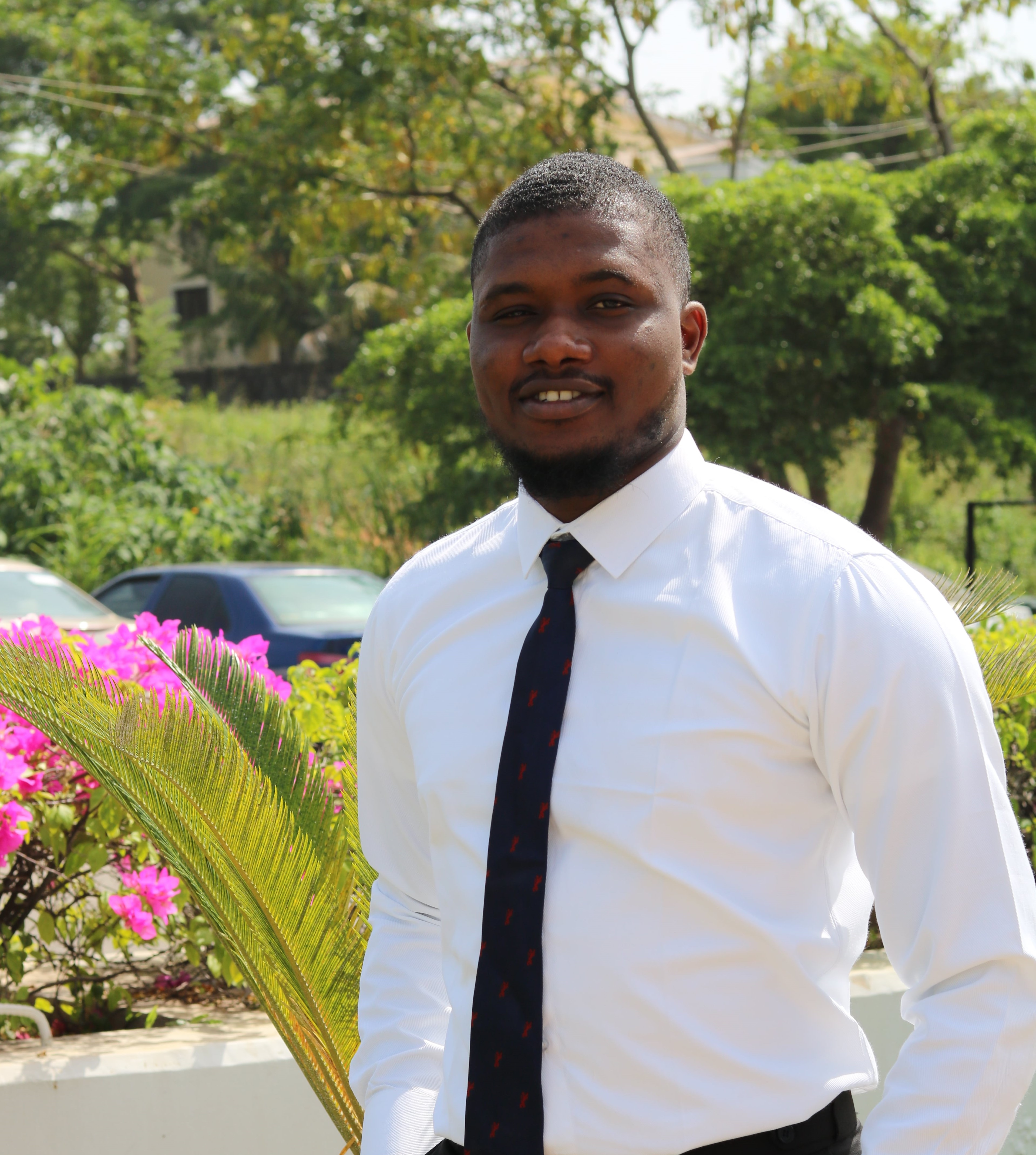 obaseki eseiwi
2020 Beneficiary
read more
close (x)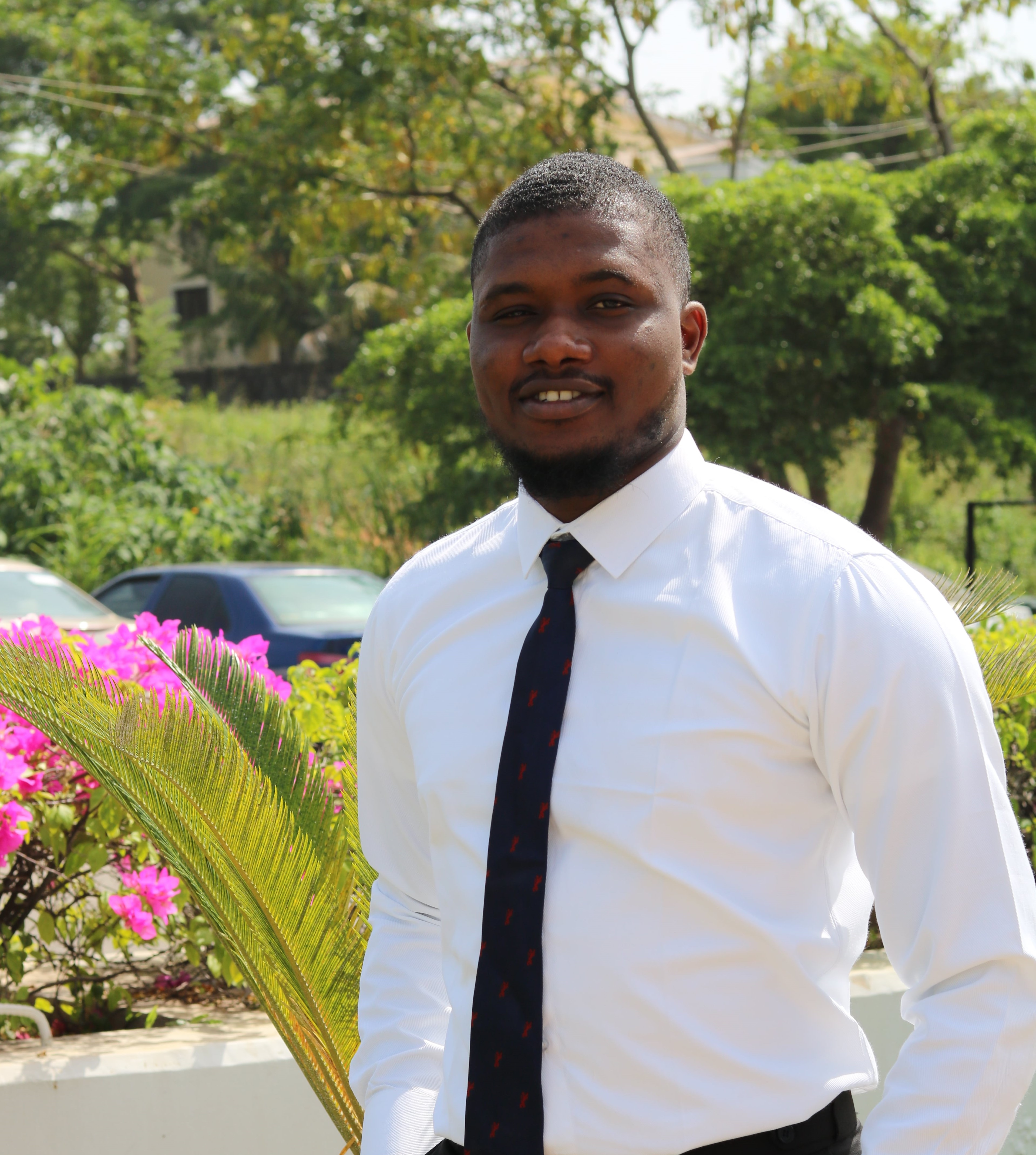 obaseki eseiwi
2020 Beneficiary
Obaseki Eseiwi
University of Benin
Wayne State University, PhD Plant Biology
I was born as the first child of a large polygamous family of 11 children. My dad is a level six civil servant in Nigeria, who started out well in his entrepreneurial endeavor but as life would have it, lost everything in a single transaction. My mum is unemployed but involved in petty trade to support herself and children. Due to the unfortunate incident that happened to my dad, some of my siblings had to go stay with family relatives so they could continue their education. My university education experience was not a good one as I went to school from home through my study years because my parents could not afford hostel accommodation and monthly allowance. Looking back, it was not so terrible because it meant that money I got from tutorials and private lessons, I took back home to support my mum and siblings. Despite these challenges, I graduated as the overall best graduating student of the university during my academic session with a CGPA of 4.96 out of 5.00 from the department of Plant biology and Biotechnology, and with the assistance of EducationUSA, I secured two fully funded PhD positions in the USA. I look forward to completing my doctorate program successfully at Wayne State University, it will be nice to have a doctor title to my name.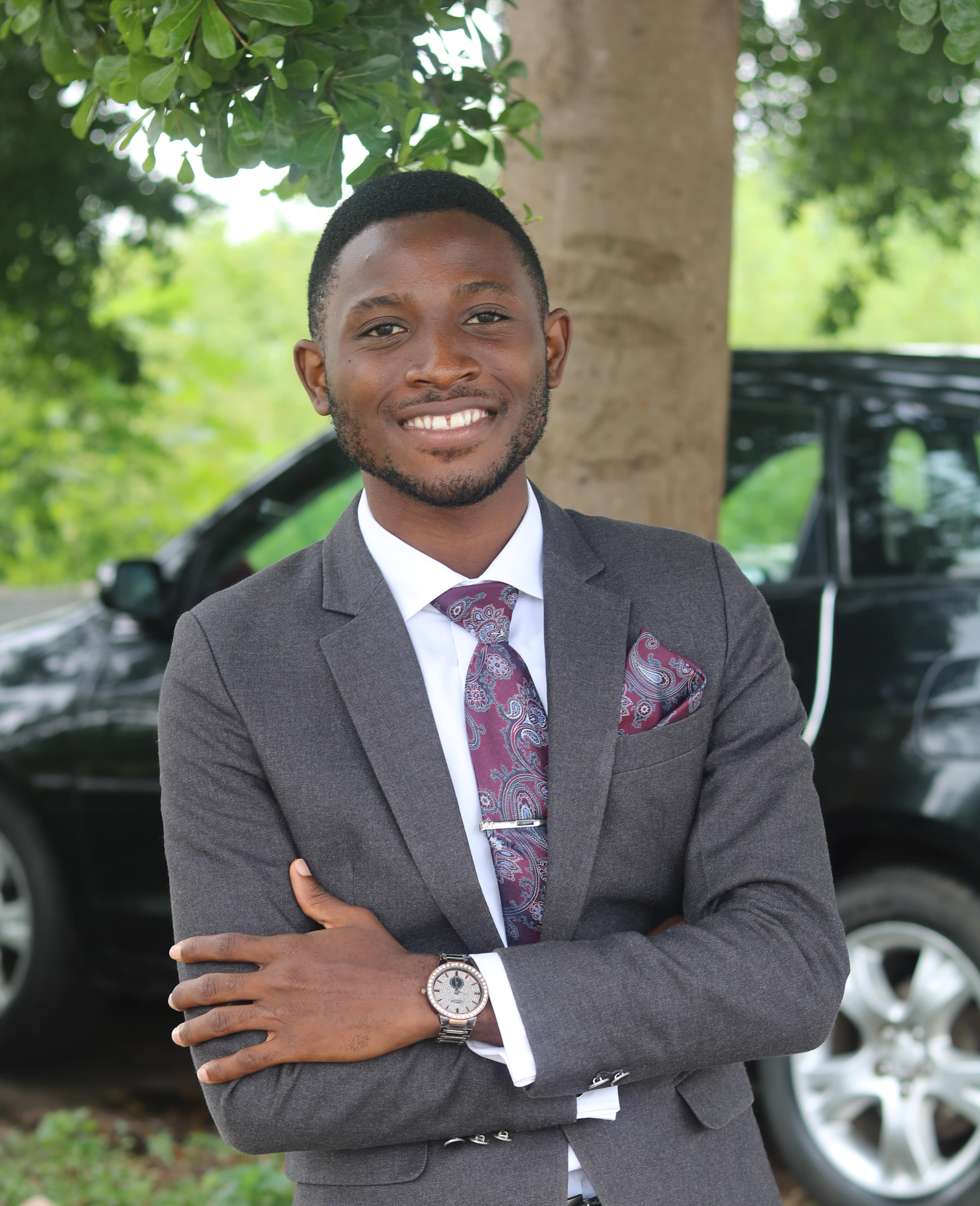 oluwadara olasupo
2020 Beneficiary
read more
close (x)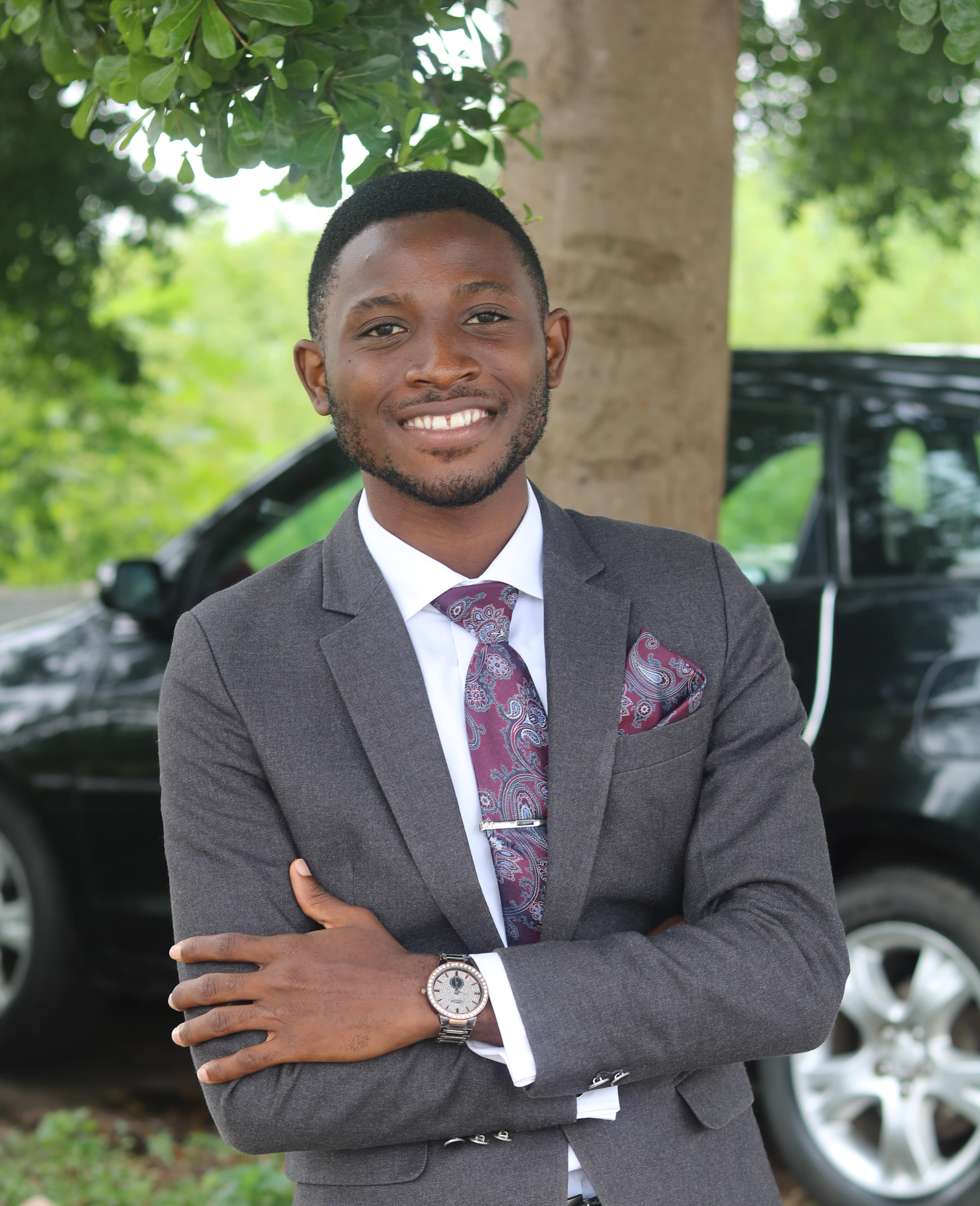 oluwadara olasupo
2020 Beneficiary
Oluwadara Olasupo
University of Ibadan
Florida State University, PhD Chemistry
I am Oluwadara Joshua Olasupo, and I am the fourth of five children. Born into a family where both parents painstakingly served the government as school teachers, it wasn't hard for me to understand the significance of formal education. I pretty much had the privilege of gleaning good examples in my parents and older siblings. So, early in life, I also set out to improve the standard of my life, family, and society with the benefits of education – for me, education should free the mind from mediocrity. Therefore, I was determined to reach the pinnacle of this mind-freedom, which clearly defines my drive and passion for excellence.
I had my primary and secondary education at Maryhill Convent School and Loyola College in Ibadan, Nigeria. I was a very bright student, but I only consciously discovered my potentials later in high school, where I consistently topped my class and became the Senior Prefect Boy. I think I can now say that the rich background my father dished out to me as a biochemist encouraged me also to pursue a degree in Chemistry at the University of Ibadan and to graduate with a First-Class grade.
In my few years, I can ascertain that success is never entirely a bed of roses. While most successful stories sound inspiring, the paths taken were not void of challenges. I navigated my university days with lots of financial hassles, but somehow, they couldn't deter me from success. One remarkable success is being an EducationUSA OFP scholar with four Ph.D. admissions and funding at American universities.
Today, I am still full of life, hopes and dreams as I plan to pursue doctoral studies in Chemistry at Florida State University. I am optimistic that the findings from my scientific research will make the world much more beautiful!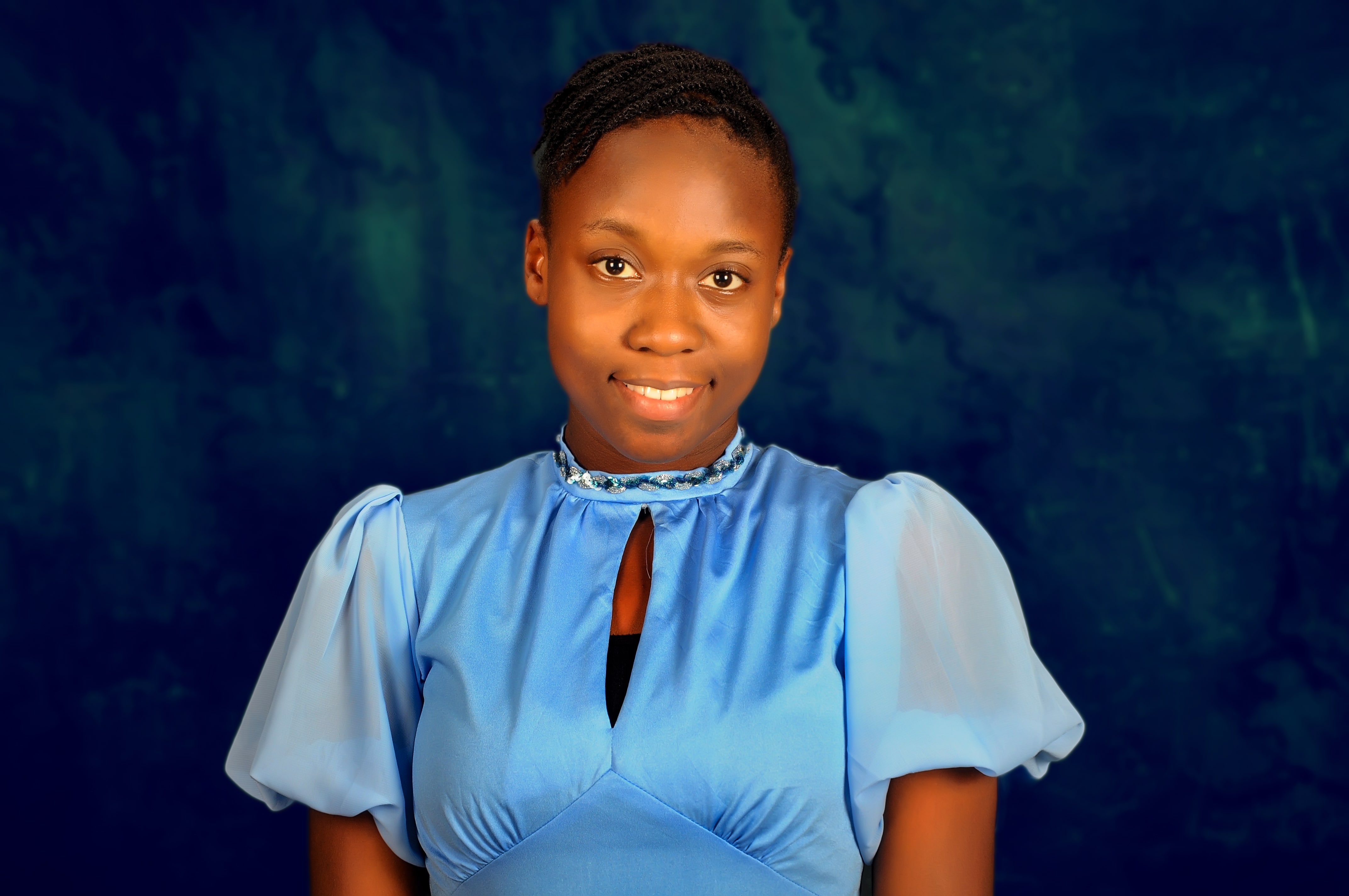 oluwakemi igiehon
2020 Beneficiary
read more
close (x)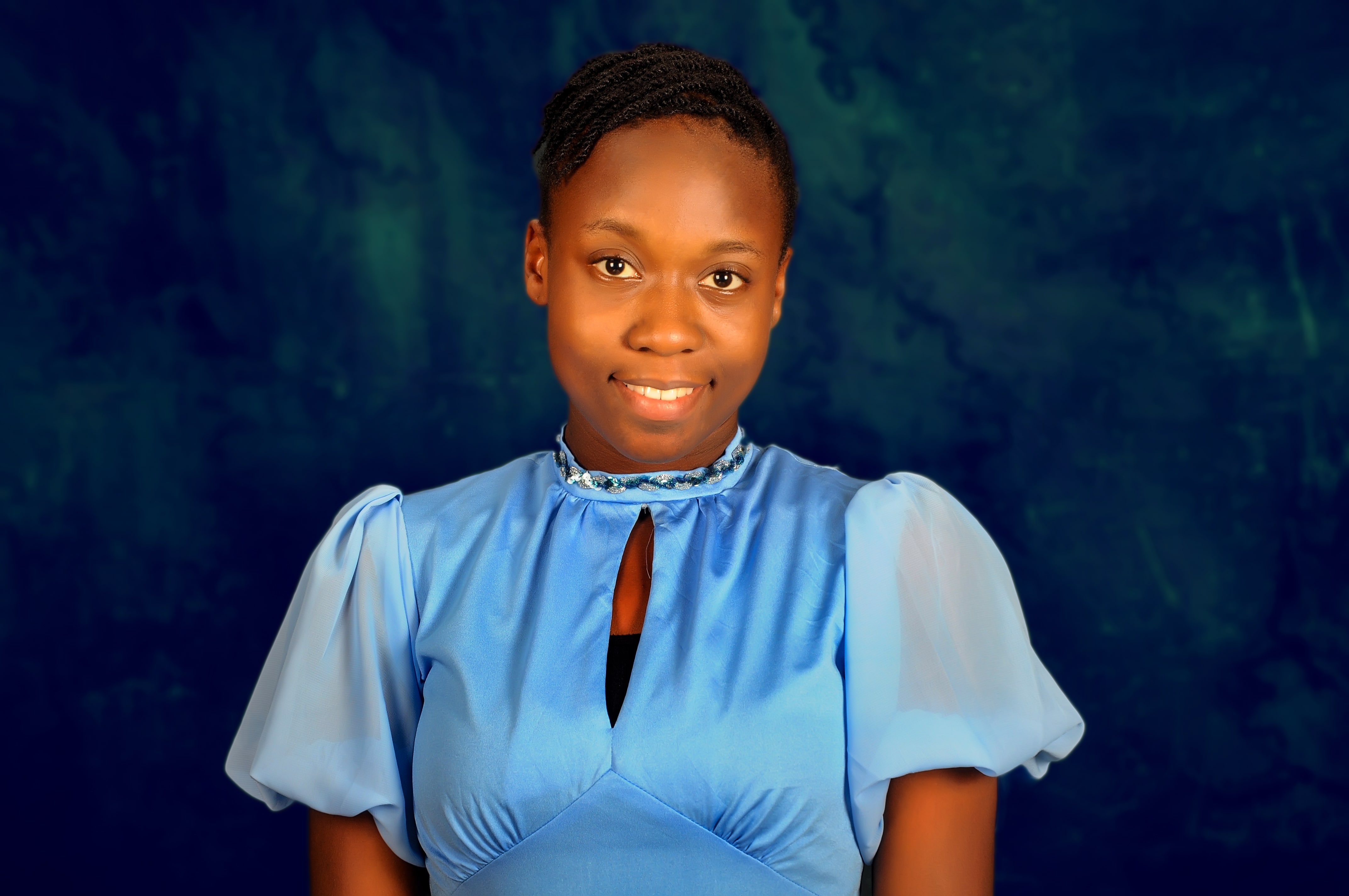 oluwakemi igiehon
2020 Beneficiary
Oluwakemi Igiehon
University of Benin
Louisiana State University Health Science Center, Shreveport
Oluwakemi is one of the 2020 Opportunity Funds scholars who secured a fully-funded PhD admission (over $33,000/year) at Louisiana State University Health Sciences Center.
Oluwakemi graduated from the department of Microbiology at the University of Benin, where she emerged as the overall best graduating student and valedictorian in the 2016/2017 academic session. She was an active member of the National Association of Microbiology Students (NAMS). She has always aspired to seek for medical interventions for combating infectious diseases plaguing West Africa, and EducationUSA brought to her opportunities that will make her dreams come through.
Through the Opportunity Fund Program, Oluwakemi will be pursuing her PhD in Microbiology and Immunology.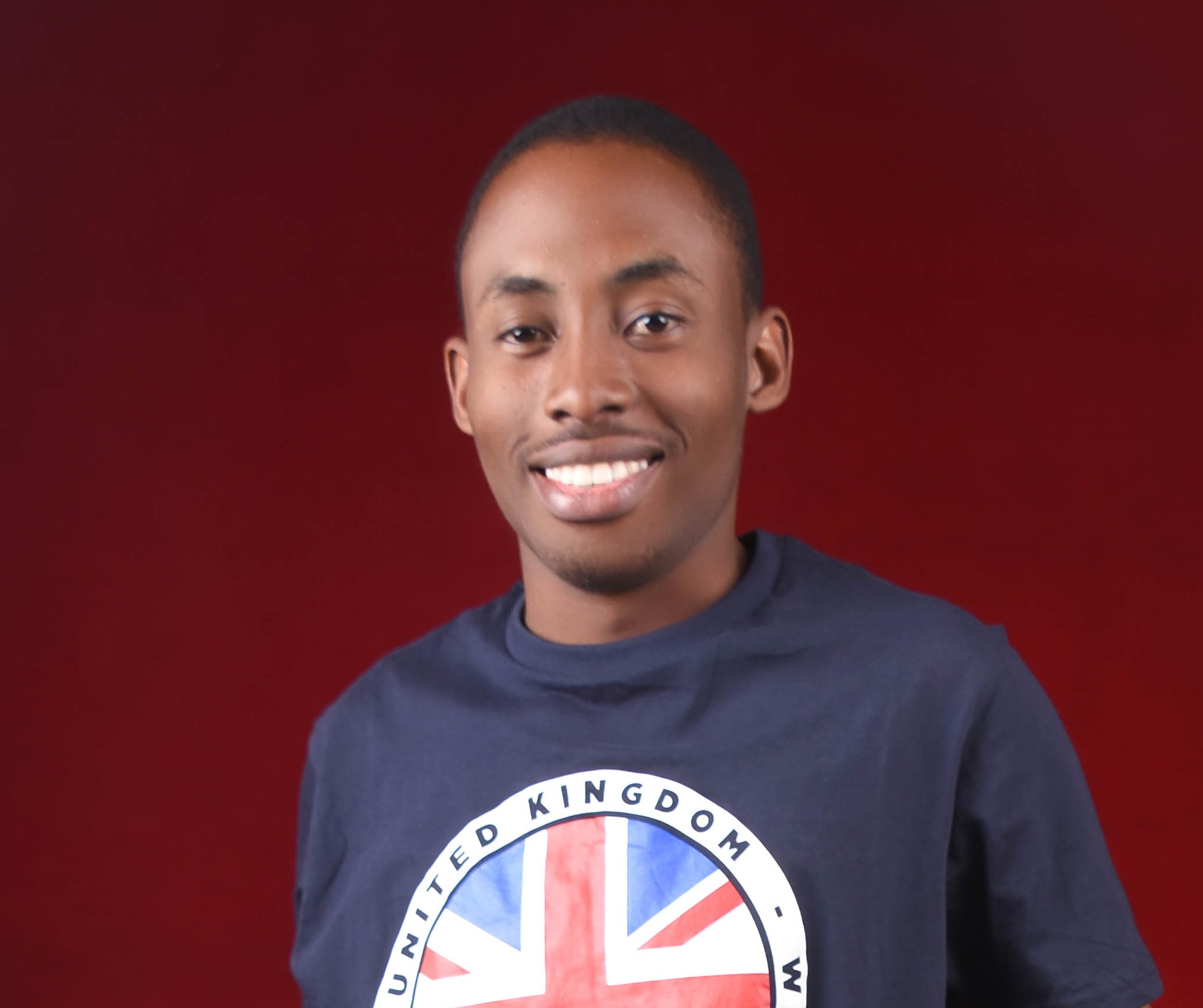 oluwaseun adekoya
2020 Beneficiary
read more
close (x)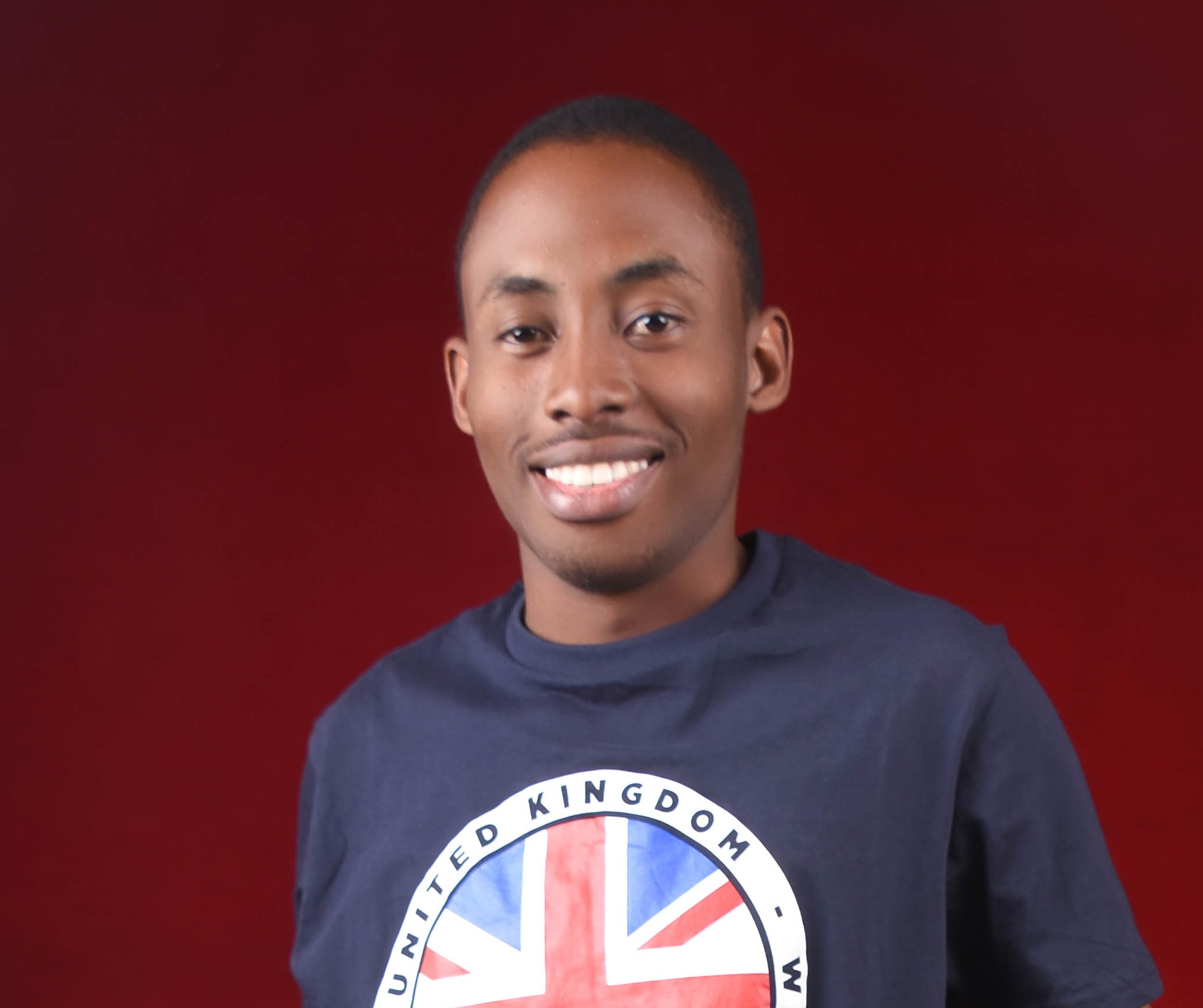 oluwaseun adekoya
2020 Beneficiary
Oluwaseun is a graduate of the Federal University of Technology, Akure Nigeria with first-class honors in Mechanical Engineering. Oluwaseun graduated as the best student in his department, held several leadership positions and was an energetic Development Knowledge Facilitator (for the SDGs Club) during his NYSC. He is the Convener of the GEGAS Initiative (Get Educated, Get A Skill Initiative), where he focuses on ensuring access to quality education for the less privileged and vulnerable in Nigeria, impacting them with relevant digital skills needed to create change in their spheres of influence. As an Opportunity Funds Scholar, Oluwaseun worked with EducationUSA Lagos, was exposed to first-hand information and guidance needed in applying to U.S. schools and provided with the necessary resources needed to make his dreams a reality. Oluwaseun applied and was admitted to U.S. schools but will be attending the University of Cincinnati, Ohio where he is now a recipient of scholarships and funding worth $55,000 with additional stipends and support. Oluwaseun will be studying for a PhD in Mechanical engineering with his research focusing on the thrust area of intelligent manufacturing. His work is expected to focus on the use of methods from combined optimal design and control (co-design) to manage integrated system design decisions. He also hopes to use a relatively new, balanced co-design approach known as multidisciplinary dynamic system design optimization to solve various automotive vehicles design problems. His research requires knowledge from a variety of disciplines, including engineering, business, policy, and industrial design. Oluwaseun appreciates EducationUSA in his words: "The excellent human interaction coupled with the lessons learnt during the mentoring program will definitely remain as fuel to my burning passion and desire of bringing about lasting development in Africa".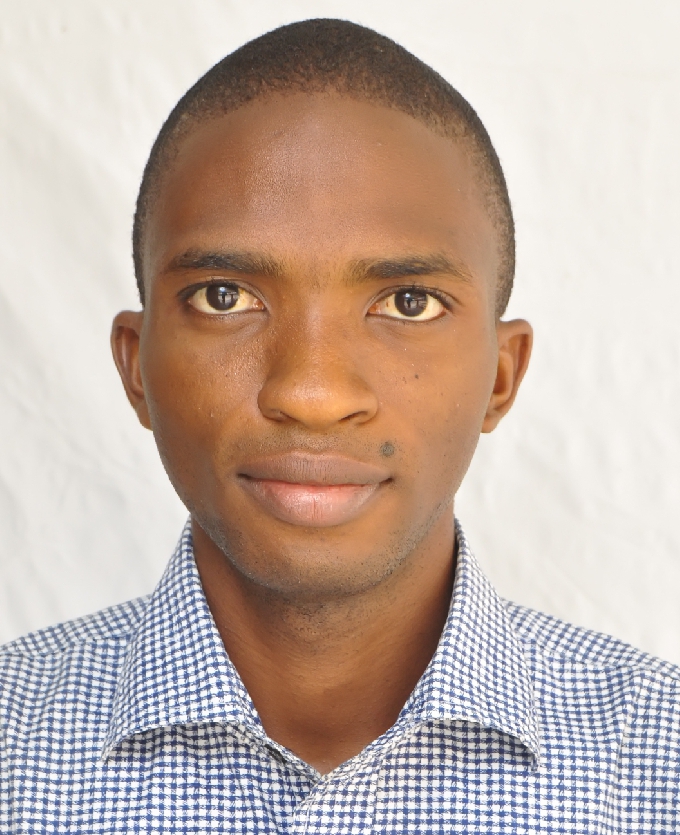 oluwaseun fapohunda
2020 Beneficiary
read more
close (x)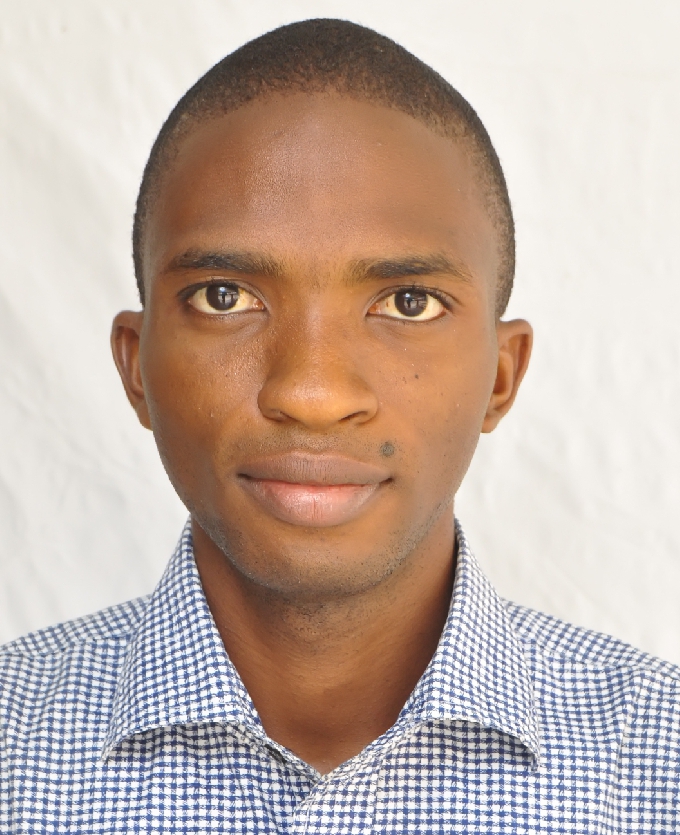 oluwaseun fapohunda
2020 Beneficiary
Oluwaseun Fapohunda
Adekunle Ajasin University Akungba Akoko
The University of Arizona, PhD Biochemistry
I hail from Akungba Akoko, Ondo state, Nigeria. I am the 2nd son, 4th child born into a family of 7. My Dad is an auto mechanic and my mum is a nanny. I had a wonderful time from birth till around 4 years of age. This awesome time was soon thwarted into gloominess when things took a different turn for my family and we were faced with the reality of life in abject poverty and neglect. I was withdrawn from the private nursery school just after a term spent there. I grew up attending public schools all through.
I was able to bag my B.Sc. (Hons) Biochemistry from Adekunle Ajasin University Akungba Akoko, Ondo state (AAUA) and M.Sc Biochemistry from University of Lagos (UNILAG) despite the hardships. My educational pursuit was indeed a tortuous journey as I had to cross several hurdles to meet up with its demands.
I could remember when my Dad sent me #2,000 as my stipend for 2 years. I could not do labor jobs because of my physique however, I always resorted to teaching in primary and secondary schools at every available opportunity. The hard work actually paid off when I graduated as the valedictorian of 2012/2013 set at AAUA with a GA offer in 2016. Today, I am pursuing my PhD at the University of Arizona fully funded.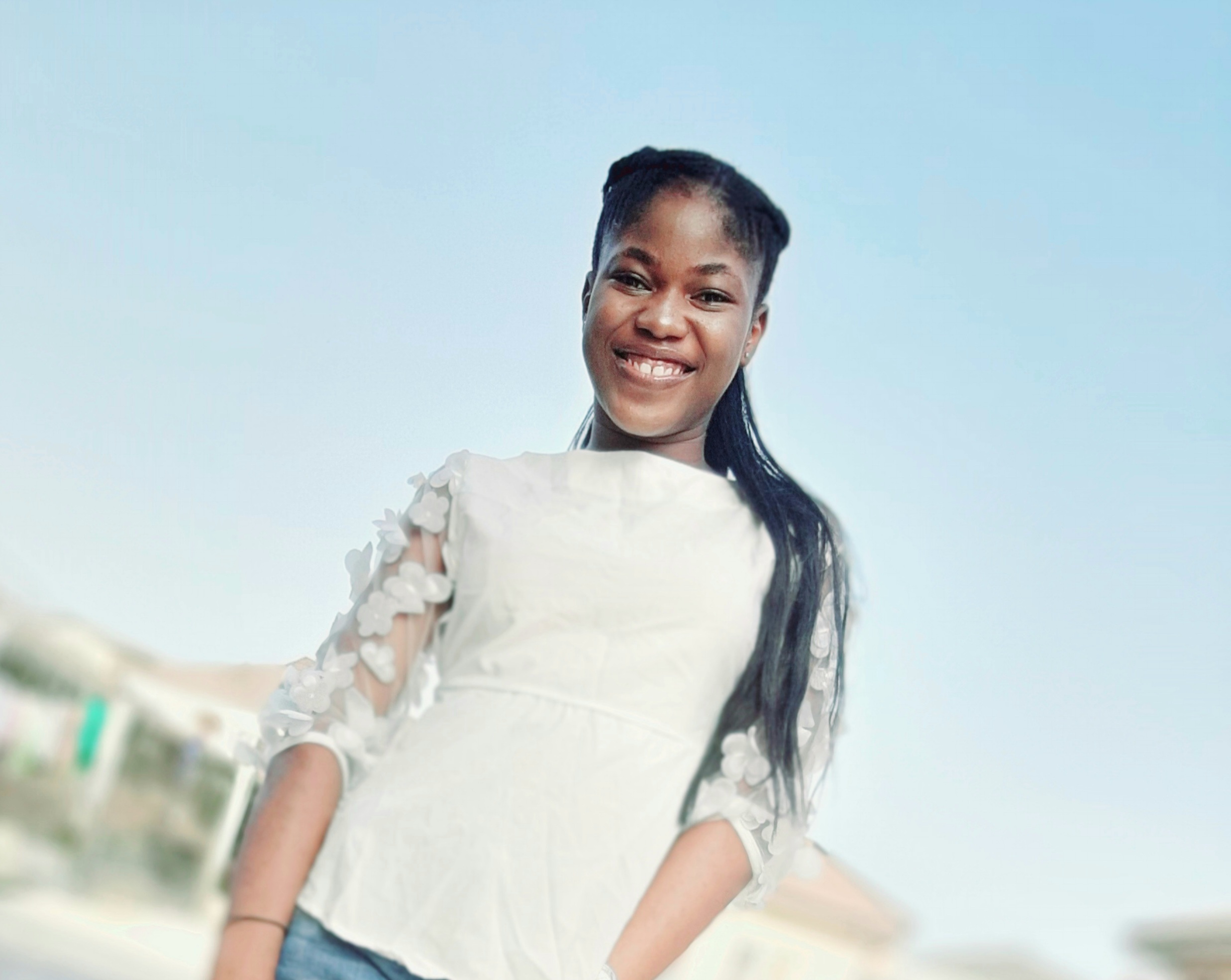 oluwaseyifunmi oluwatola
2020 Beneficiary
read more
close (x)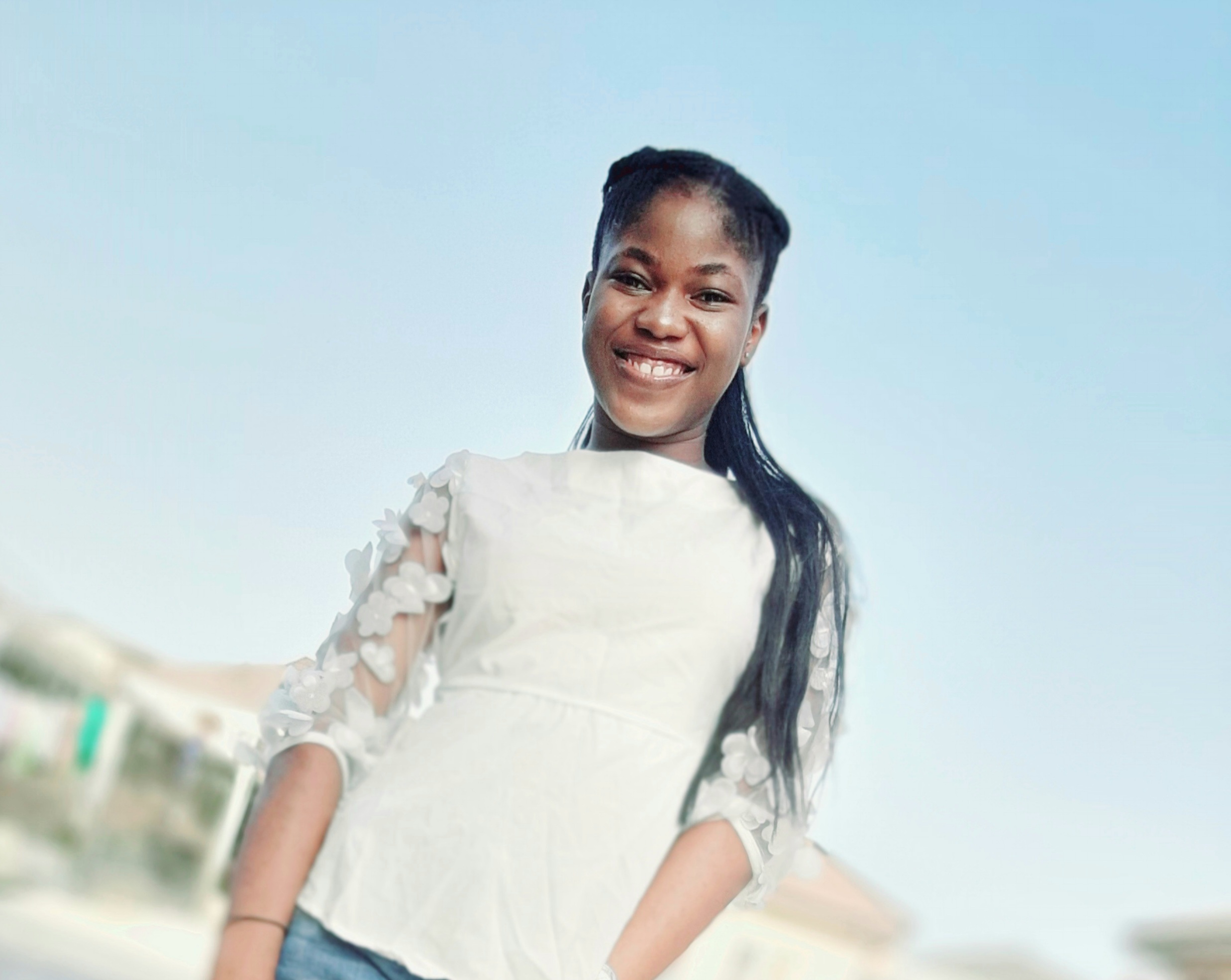 oluwaseyifunmi oluwatola
2020 Beneficiary
Oluwaseyifunmi is a first class graduate of Microbiology from Obafemi Awolowo University, Ile-Ife, Nigeria where she was the best-graduating student in the department of Microbiology, 2017/2018 session. As a result, she was awarded the Professor Odeyemi Prize for the best graduating student and Professor Omafuvbe's award for the best graduating female student in the department. During my service year, she was actively involved in volunteering and was a member of the Sustainable Development Goals (SDGs) group. Furthermore, she was selected for the Dr. D. K. Olukoya's Award of Excellence in August 2019. With the help of the EducationUSA Advisors and the wealth of credible information obtained from the EducationUSA boot camp in 2019, she secured a full scholarship with the University of South Florida, Tampa for a PhD in Medical Sciences with a concentration in Allergy, Immunology and Infectious diseases. The scholarship started in fall 2020, is worth over $55,000 yearly and comes with health insurance, full time employment at the Morsani College of Medicine and a one-time signing bonus. In her own words: "EducationUSA has indeed been a blessing and it is gratifying to know that highly-recognized bodies like them assist students in fulfilling their dreams of either starting or furthering their studies in the U.S. As an Opportunity Funds Scholar, you are appropriately guided into making the right decisions and equipped with the adequate resources and information. My journey to graduate studies started with EducationUSA (as an Opportunity Funds applicant) and so far, it is one of the best decisions I made in 2019. Being a part of the OFP has given me exposure, taught me resilience, determination and hard work."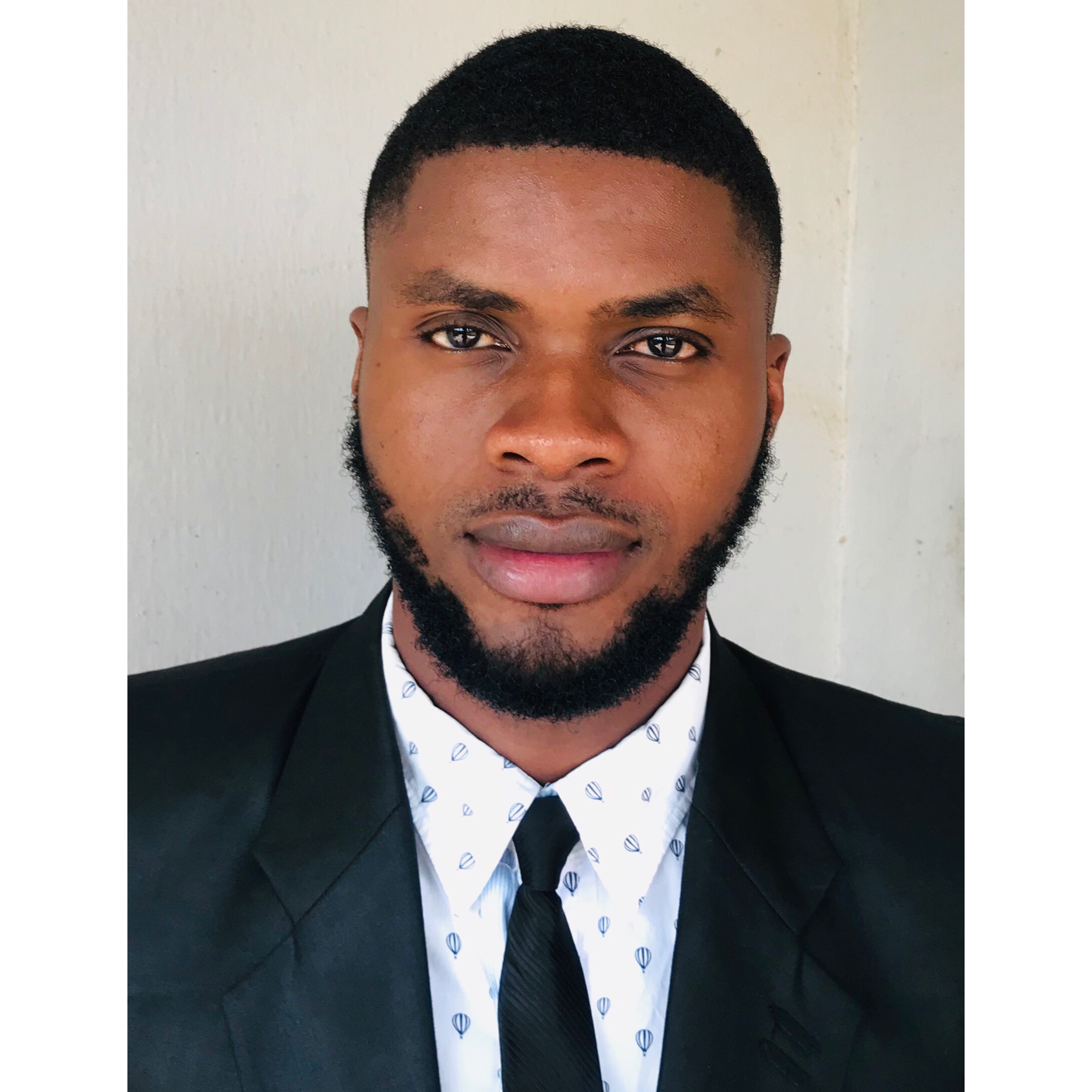 richard ede
2020 Beneficiary
read more
close (x)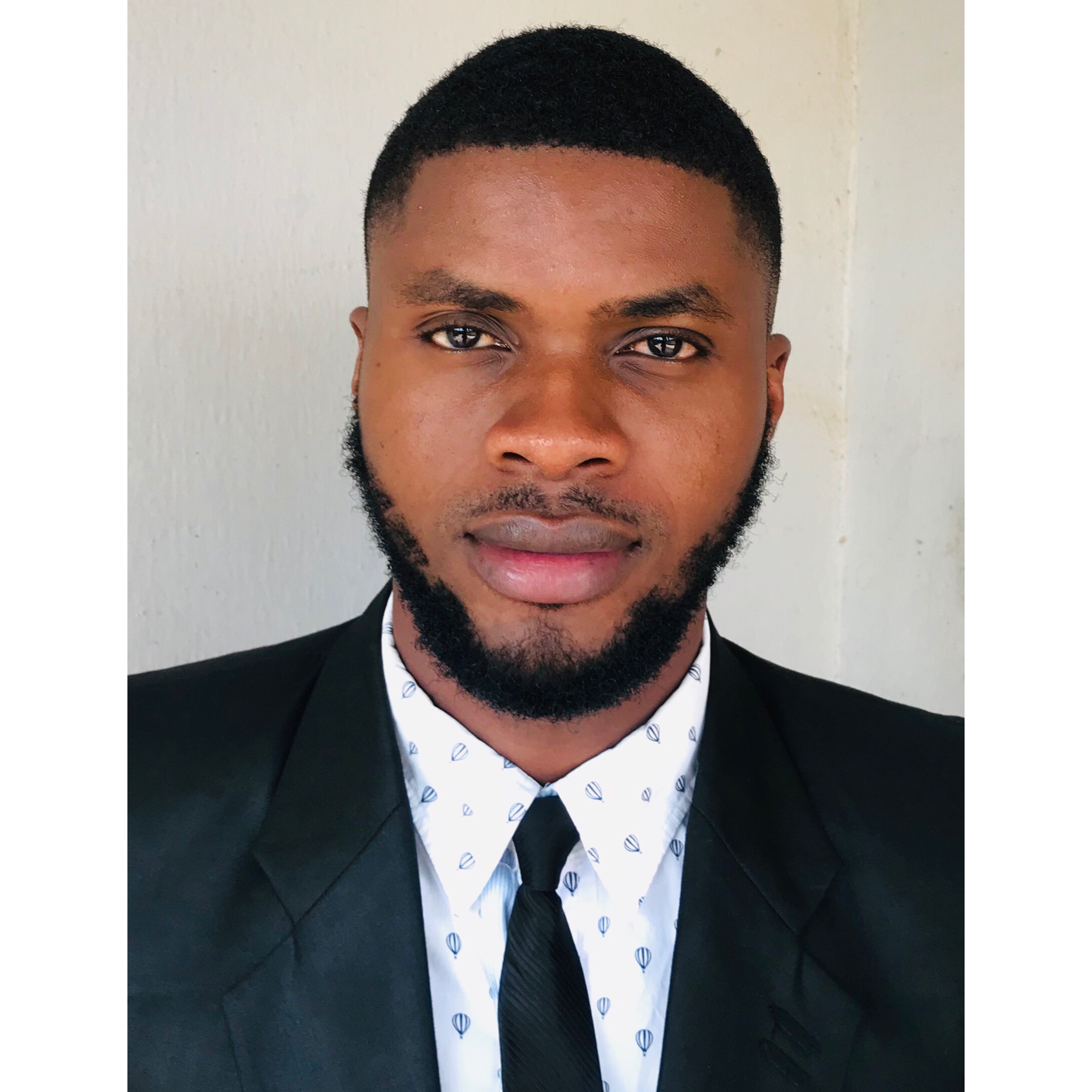 richard ede
2020 Beneficiary
Richard Ede
University of Jos
The University of Arizona
I, Ede Richard Richie, was born in Zaria, Kaduna state but I've spent a significant amount of my life in Jos, Plateau state. My mum is a teacher in a primary while my dad has been unemployed for almost 20 years (after losing his job in a controversial way). Soon after I had graduated from SSS3, I wrote the UTME exam and applied for admission into the university. Unfortunately, I was not given admission. In order to avoid sitting at home idle, and in an attempt to assist my mum with the bills at home, I decided to look for a job in a primary school (mostly because I always hear people saying it's easy to get a teaching job). After working for about nine-months, I finally secured admission into the University of Jos to study Industrial Chemistry. My family reacted to this news with mixed feelings because even though they were excited I had finally gotten admission; they knew there was literally no money to sponsor me through school. Being optimistic and with the encouragement of my mum, I accepted the admission. In order to raise funds for my tuition and other school necessities, I took up some home lessons in addition to my part-time job. My undergraduate years were probably the most challenging years in my life as I was faced with several financial and family problems, not to mention the intermittent attacks from Boko haram that plagued Jos. Despite the setbacks, I was the best graduating student in my department with 4 publications in International peer review journals.
After graduating from the University and prior to NYSC, I was introduced to the process of securing admission for graduate studies in the United State. Given that not all my documents were ready at that time, I decided to wait until I was done with service. Immediately after service, I got accepted into the program and started intense prep for the exams. I ended up with a score of 317 (160Q, 157V) while my TOEFL was 111 (27 in reading, 28 in all others). I started applying to schools that did research I was interested in. At the end of it all, I had 8 fully funded offers (Ph.D.), 1 partially funded offer (M.Sc.), 5 rejects, and 1 school that never responded (I assume they rejected as well). After much thought, I have decided to attend the University of Arizona for a Chemistry Ph.D. This decision was greatly informed by the strength of their Chemistry program and the ongoing research in the school, which closely aligns with my interest.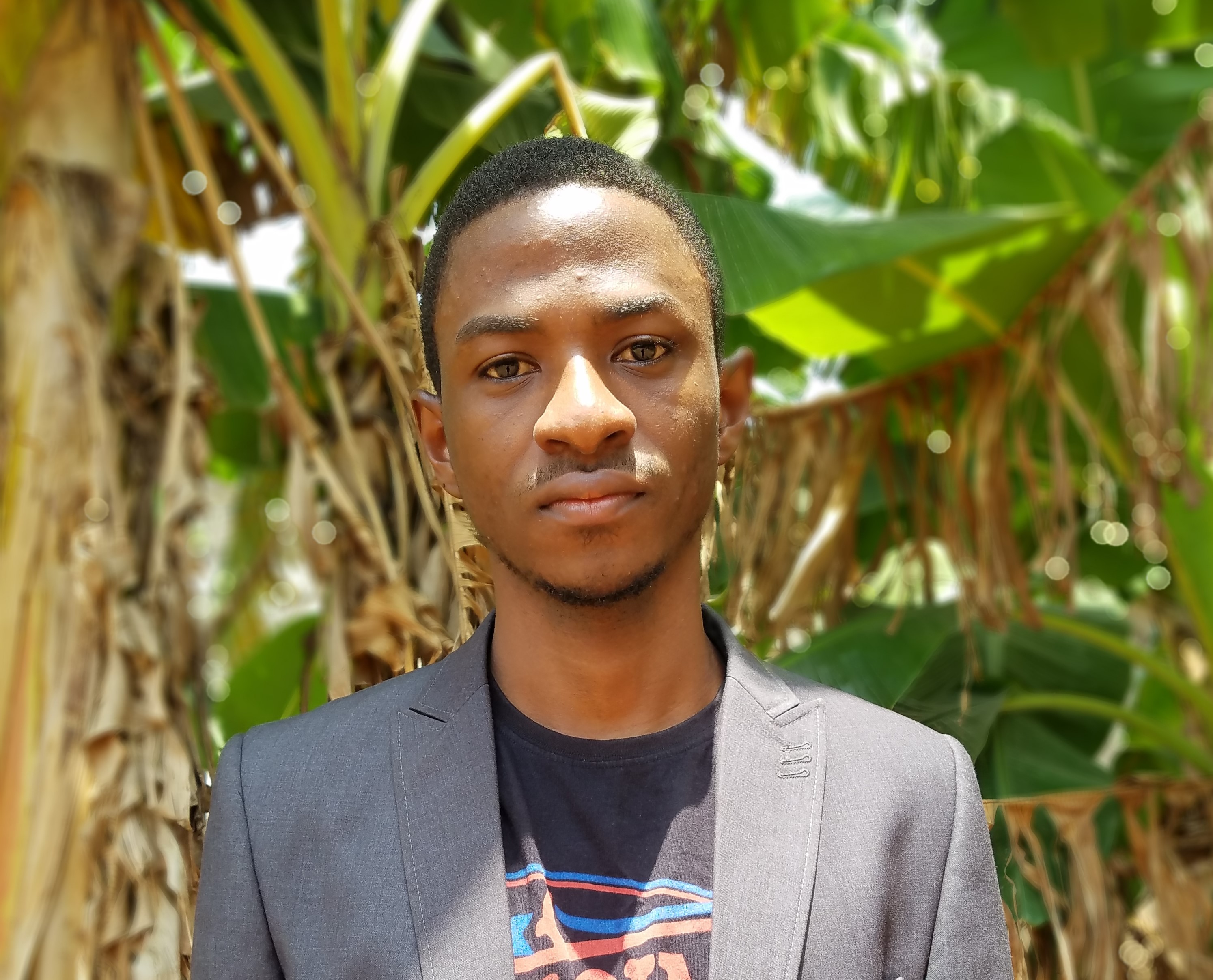 ridwan bello oladipupo
2020 Beneficiary
read more
close (x)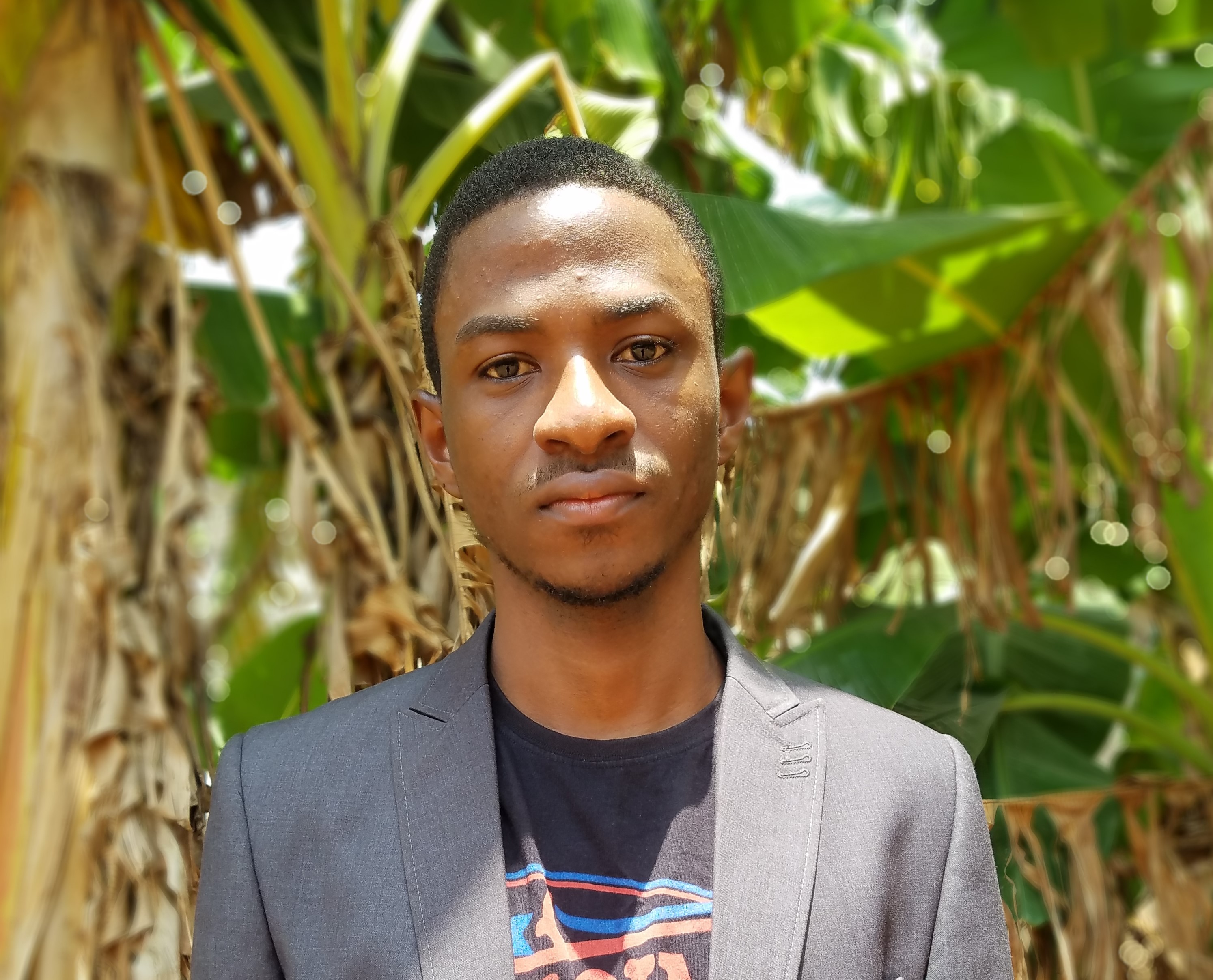 ridwan bello oladipupo
2020 Beneficiary
Oladipupo Ridwan Bello had his Bachelor's and Master's degrees in Animal Science from the University of Ibadan, where he graduated with First class honors and a distinction, respectively. He has several awards to his name, including an award as the Best Practical Year Student of the Faculty of Agriculture and Forestry, University of Ibadan, in 2014, and an award as the nationwide Best Candidate in the 2016 Graduate Animal Scientist Examination. During his time at the University of Ibadan, he served as the Public Relations Officer of the Nigerian Association of Agricultural Science Students (NAAS), Finance Minister of Tedder Hall, and Honorable Member of the Student Union House of Representatives. In 2019, he was admitted into the EducationUSA Lagos Opportunity Funds Program. With the support and guidance of the EducationUSA advisors, he got admission into three graduate programs in the U.S. He got a tuition fellowship from the University of California, Davis, and a teaching and research assistantship from the University of Maryland, College Park, and North Carolina State University. He is currently enrolled at the University of Maryland, College Park, for his Ph.D. in Animal Genetics.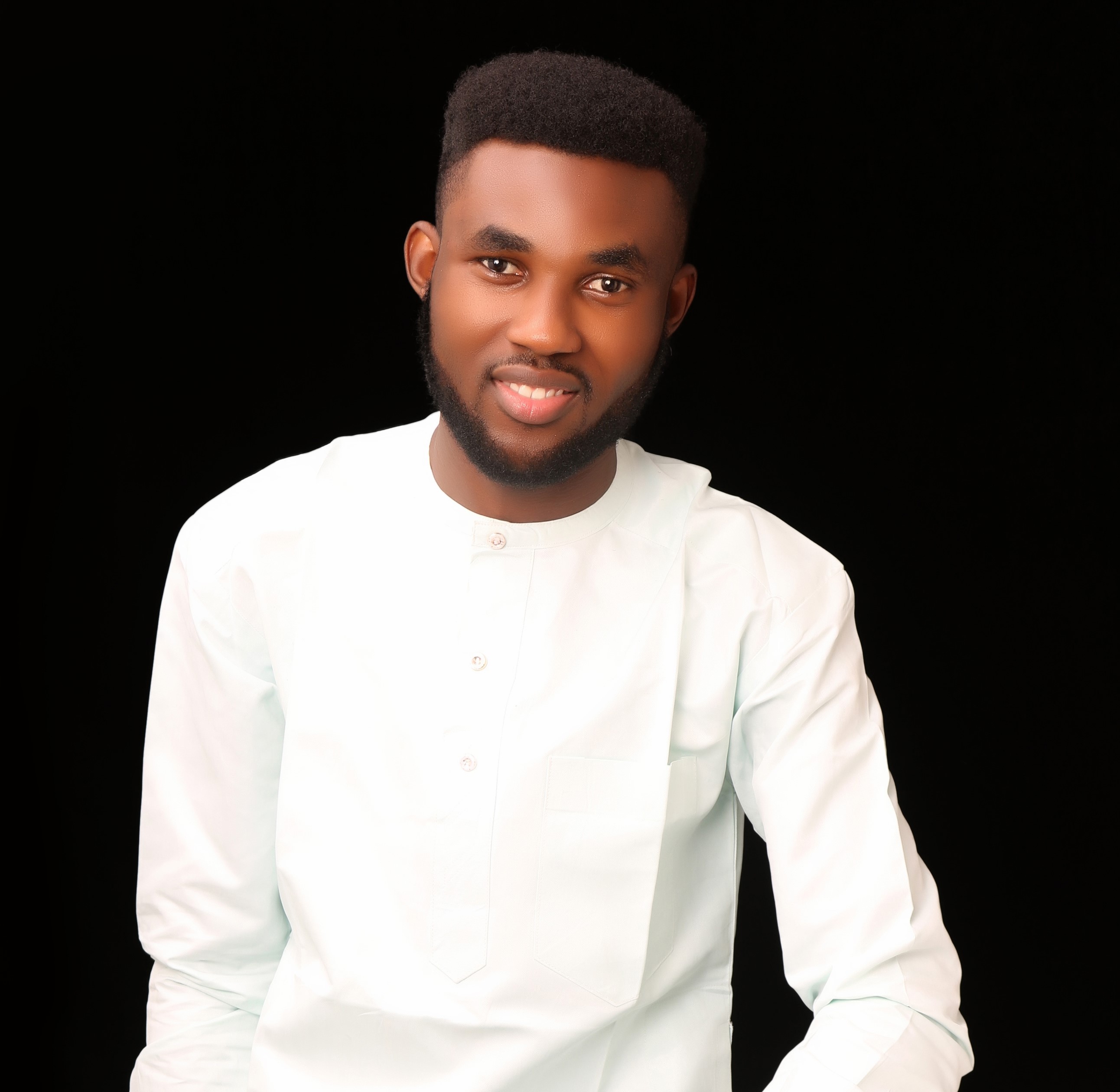 samuel babatunde obadawo
2020 Beneficiary
read more
close (x)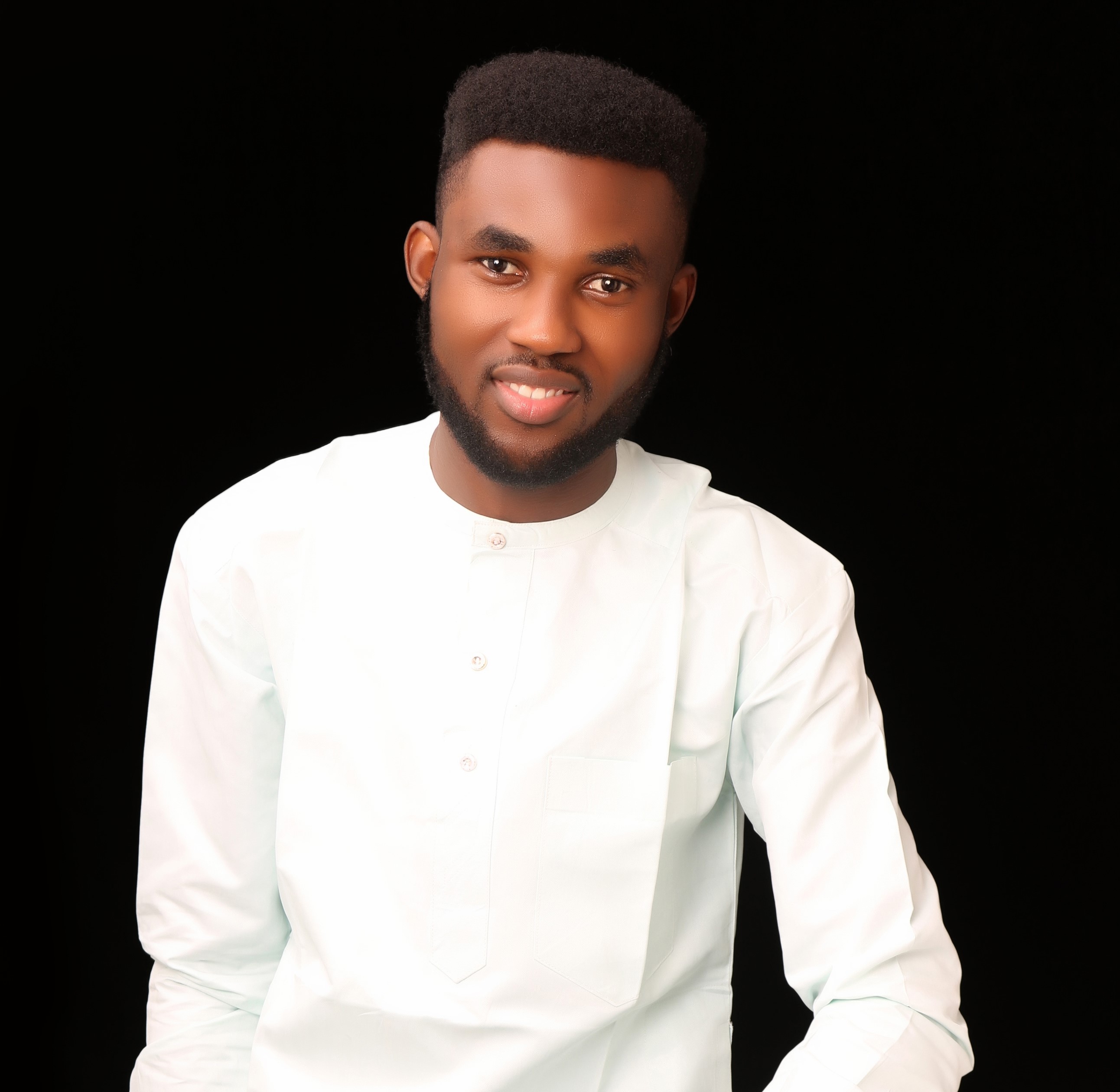 samuel babatunde obadawo
2020 Beneficiary
Samuel Babatunde Obadawo
Adekunle Ajasin University, Akungba Akoko
University of Toledo, PhD Industrial Chemistry
Despite having experienced a series of delays before gaining admission into a Nigerian University, I graduated with a First Class (Hons) degree from the Department of Chemical Sciences, Adekunle Ajasin University, Akungba, Ondo State. After graduation, I served at the University of Ilorin where I developed my research methodology (Computational Chemistry) by reading a lot of journals, participated in experimental activities, and reviewed a good number of manuscripts. My captivation towards Computational Chemistry was primarily due to my passion for using modeling in solving real-world problems. I was offered admission with full funding at a University in the State of Ohio, among other schools on my list.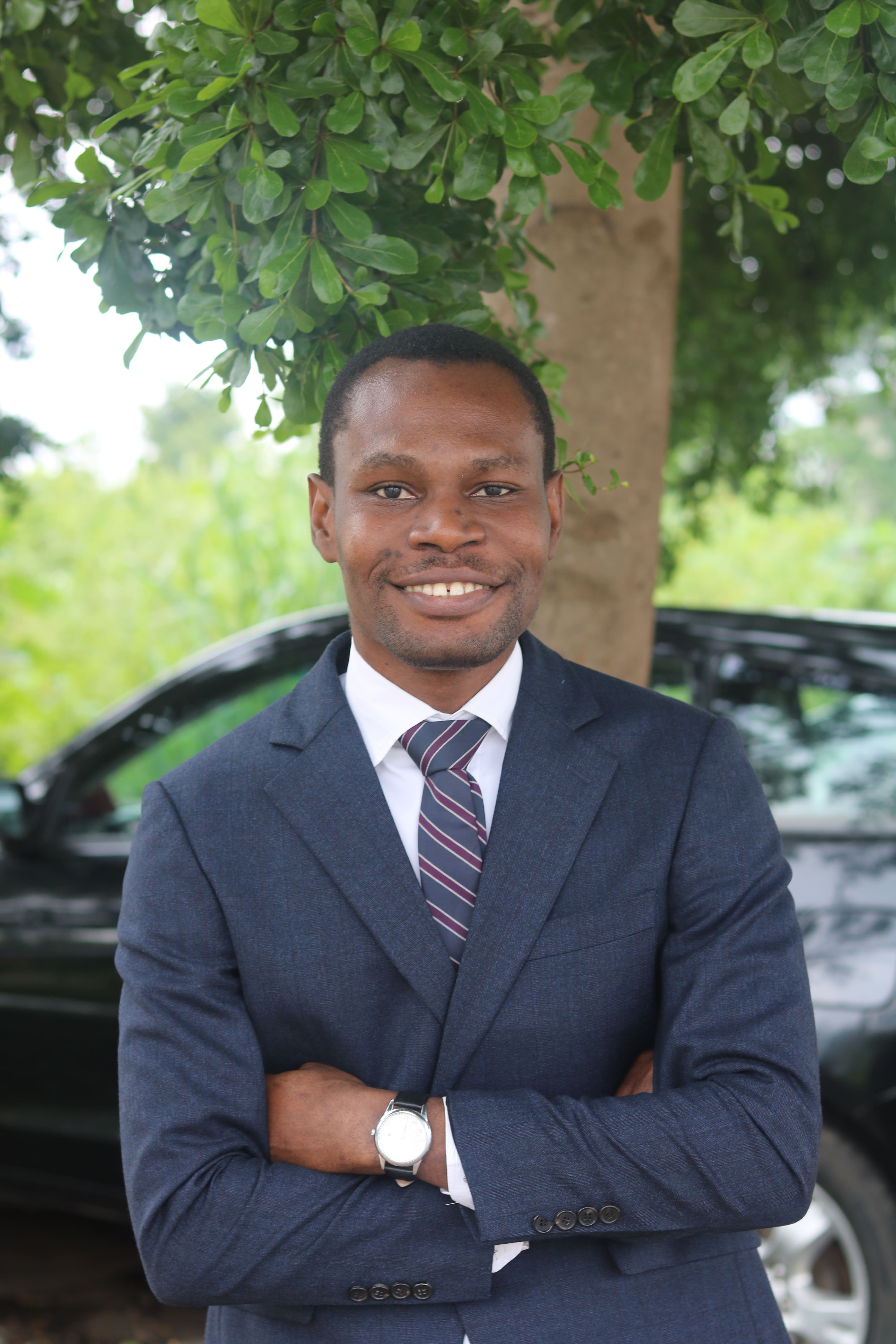 sidney nwakanma
2020 Beneficiary
read more
close (x)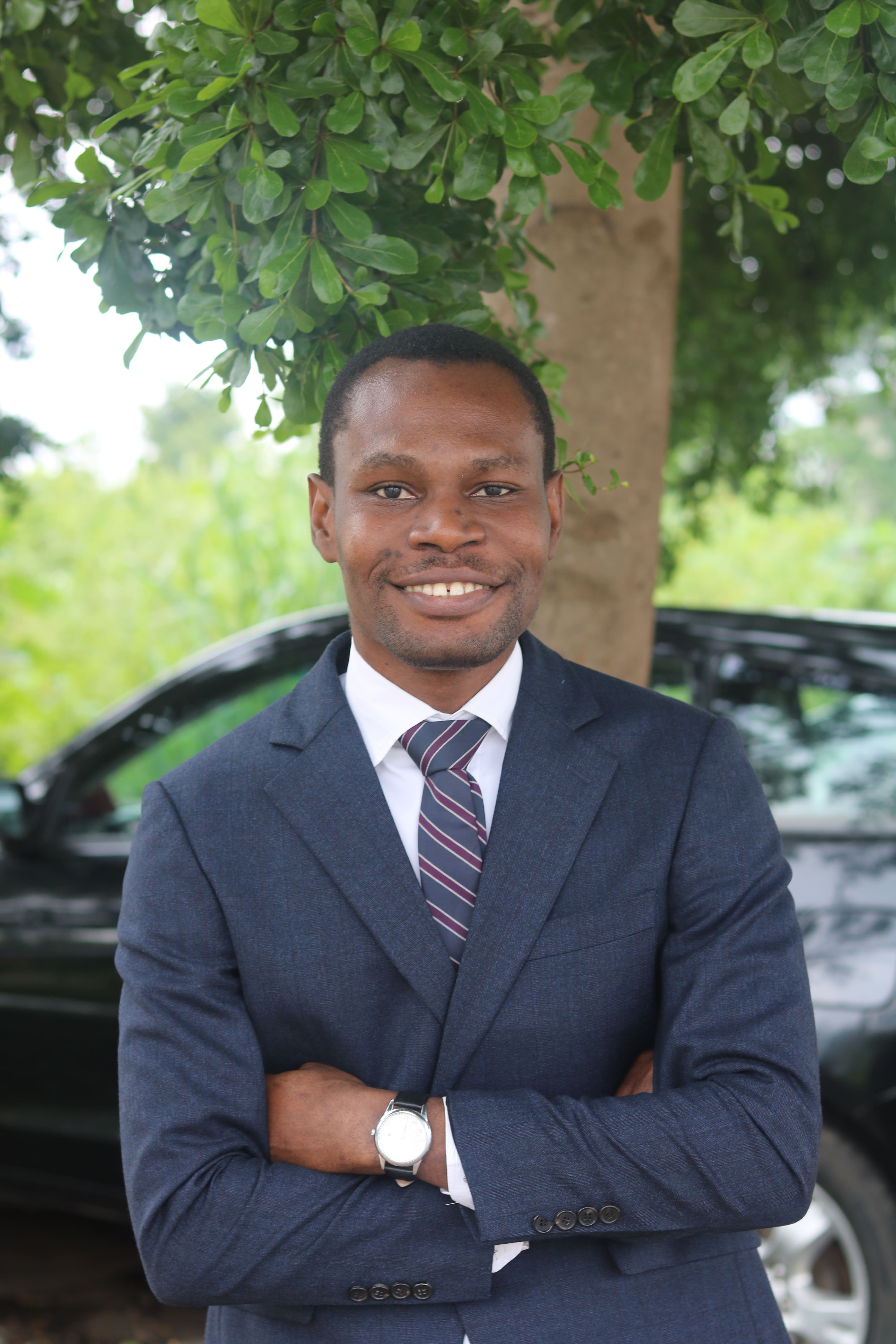 sidney nwakanma
2020 Beneficiary
Sidney Nwakanma
University of Abuja
Washington University in St Louis, PhD Statistics
Growing up, my father worked in the civil service while my mother taught in a school. For some time when I was younger, things were good as my siblings and I attended good private schools, that was until our situation took an unexpected turn. I secured admission into a private secondary (boarding) school on partial scholarship and naively, I expected life to glide smoothly and to continue with its positive trajectory. This 'presumption' came crashing down some months before I was to write the junior WAEC examination, and that was when the situation of my family and I completely devolved.
Getting into a university was tough, my parents were always worried about how they'll afford it but they wanted the best for all their children. Though this was tasking, at the end of my four-year program I graduated with a First Class degree as the best student in my faculty and as the best student overall in the university.
With the aid of the EducationUSA advisors, I was able to navigate the sometimes herculean process of applying to graduate school in the United States. They encouraged me to write the various standardized tests such as the GRE and TOEFL and they linked us up with OFP scholars who had gone through the process and who were able to proffer solutions to our questions. At the end of the process, I got a fully funded offer of admission into the PhD Statistics program at Washington University in St. Louis worth $85,627 per year.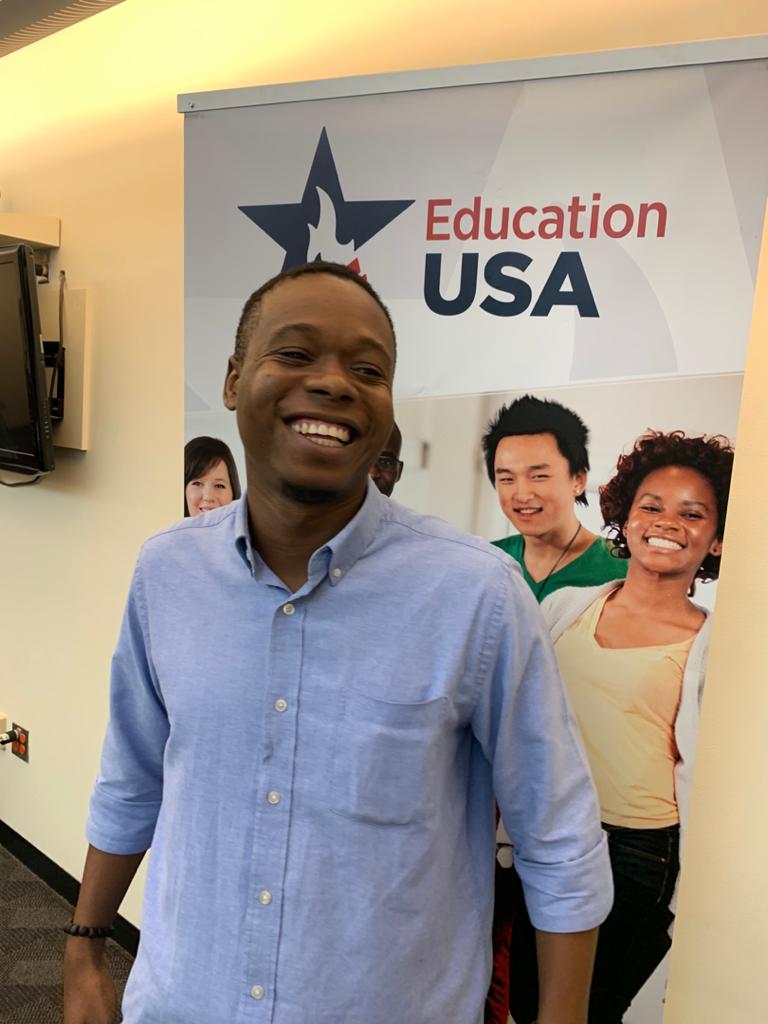 tobenna anyaezu
2020 Beneficiary
read more
close (x)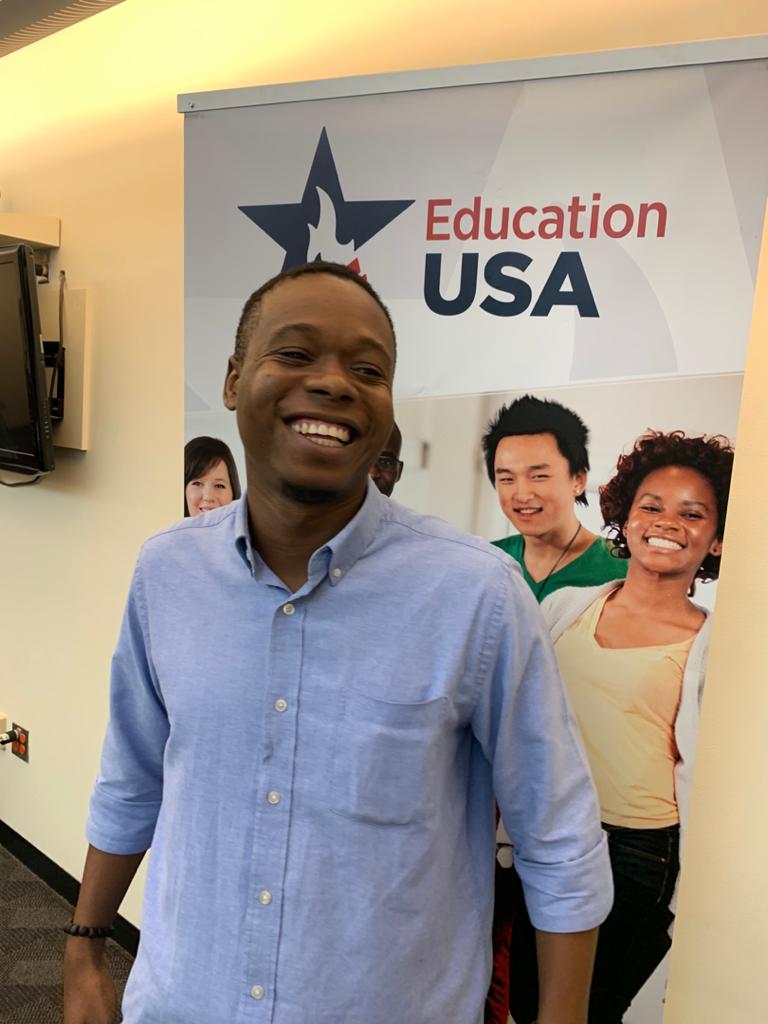 tobenna anyaezu
2020 Beneficiary
Tobenna Anyaezu
University of Benin
University of Oklahoma, MSc Petroleum Engineering
Tobenna Anyaezu is a 2020 Opportunity Funds Scholar who got over $30,000 per year in funding to pursue his master's in Petroleum Engineering at the University of Oklahoma. He was the best graduating student in the Department of Petroleum Engineering Class of 2017 at the University of Benin. He is an active member of the Society of Petroleum Engineers (SPE) and has represented the University of Benin at Paper contests and Petrobowl quiz competitions organized by SPE. He is passionate about research and volunteering. He also tutored penultimate students in Formation evaluation and petrophysics during his time at Uniben. His research focus is on drilling geomechanics and Petrophysics data-driven Analysis. He plans to develop innovative ways to produce earth resources in a sustainable and environmentally friendly way.